Look what I have…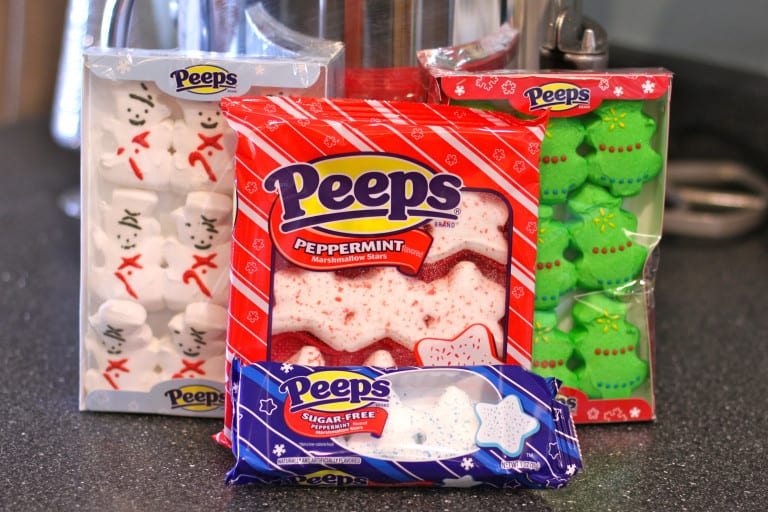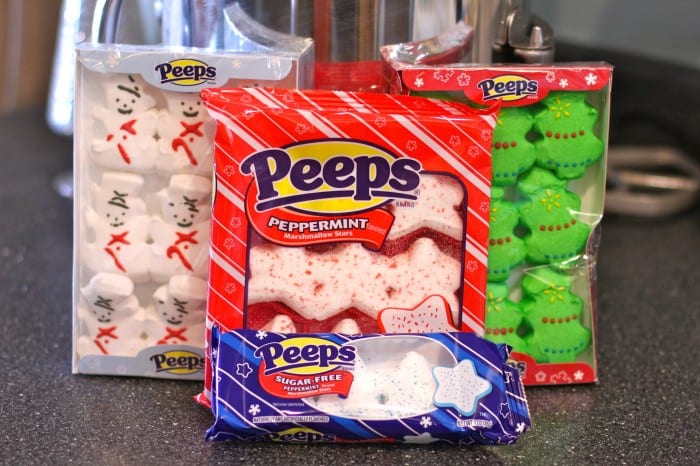 Holiday Peeps! And some special new ones…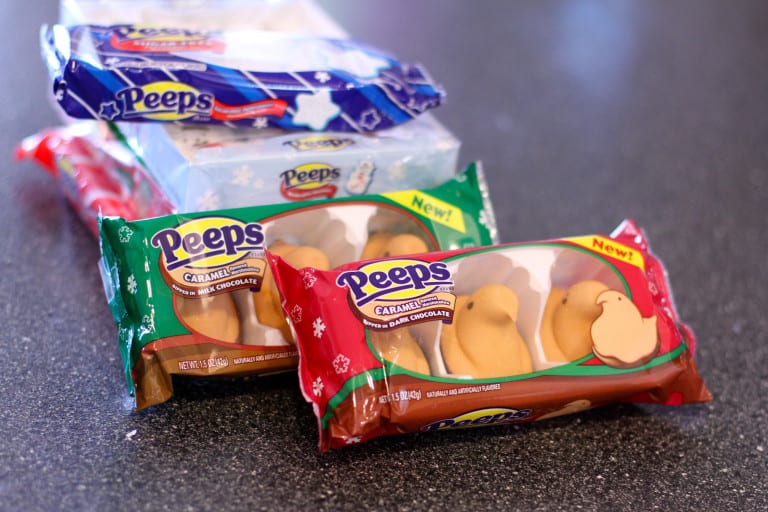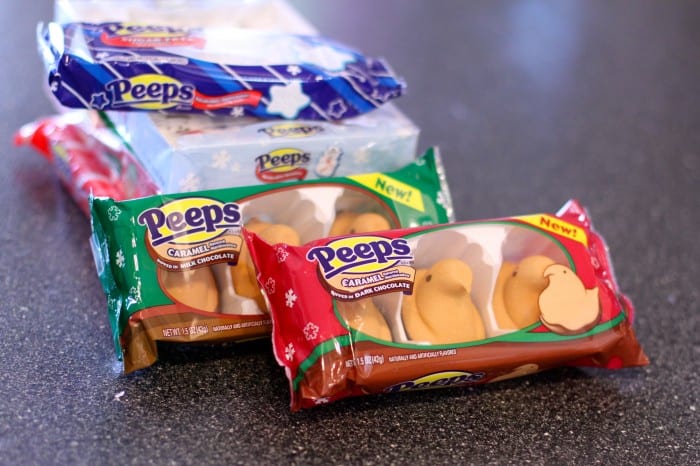 Caramel Peeps! Dipped in both milk and dark chocolate. Yum!!!
So, what can we do with them? Let's start with brownies, and make something like this…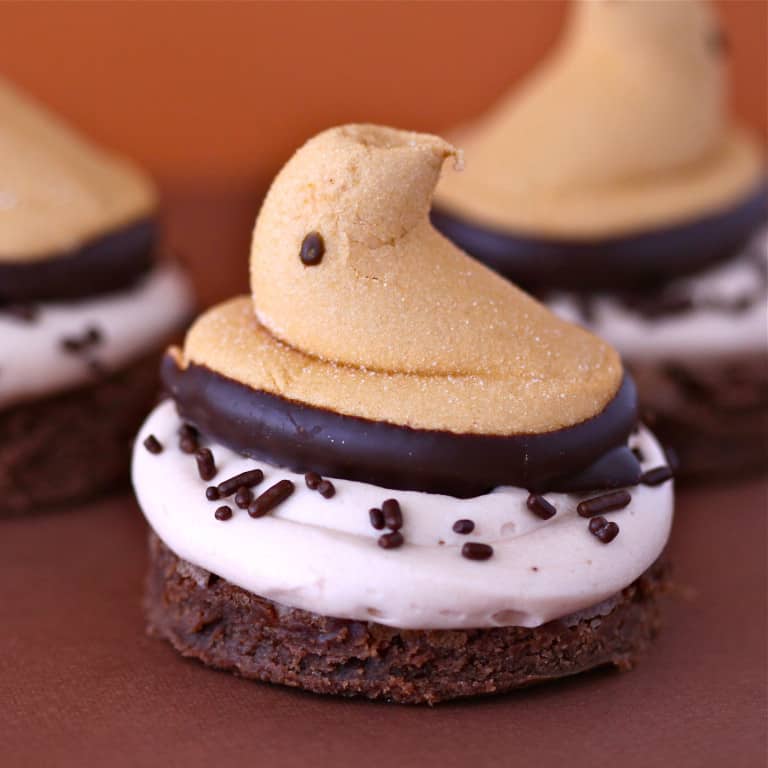 This is so fun and super easy. Start by making brownies. Doesn't have to be anything fancy, I used a box mix, and honestly pre-made store bought ones would work as well if you are short on time.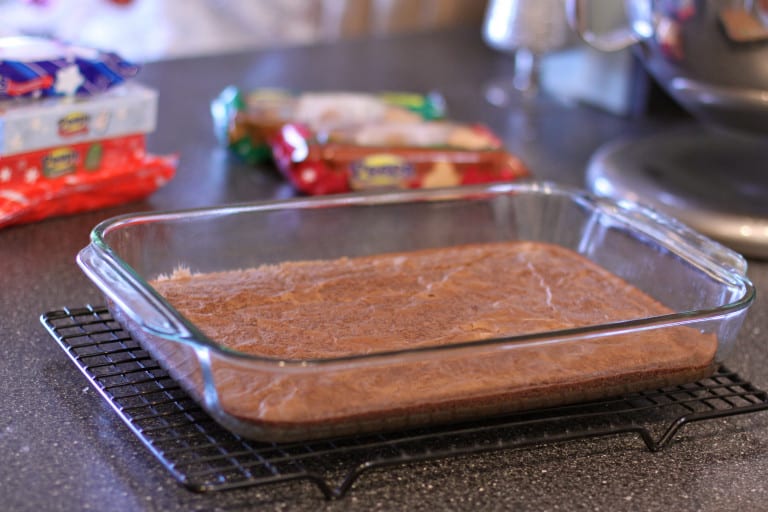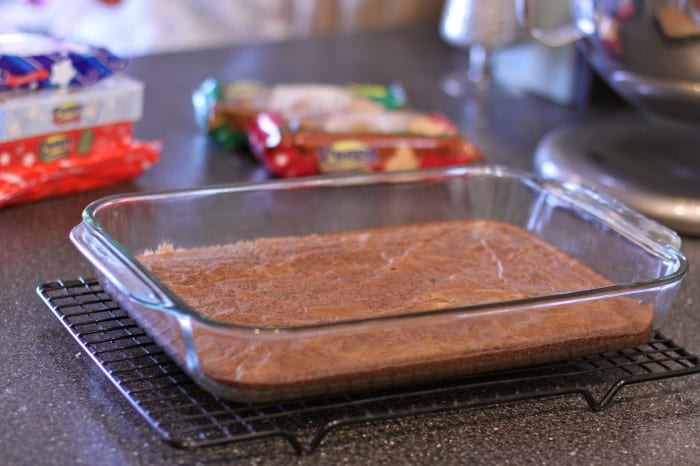 Make your brownies and let them cool. Once cool I like to cut them with a round cookie cutter. A glass works just fine as well.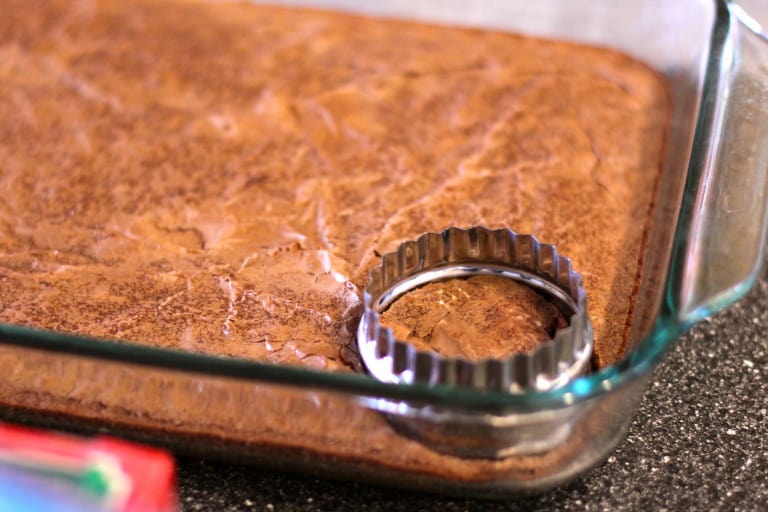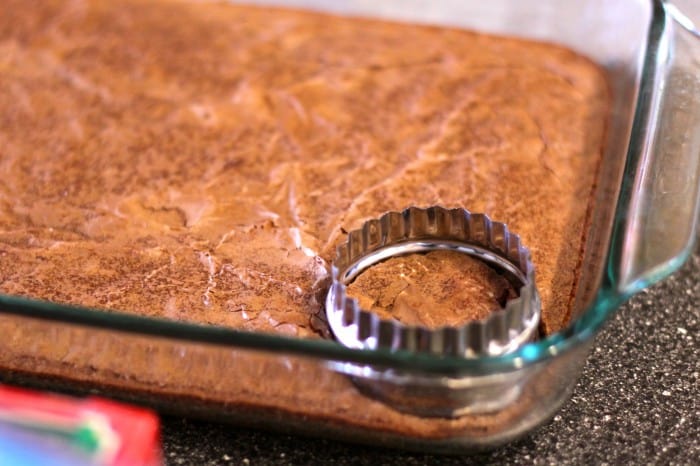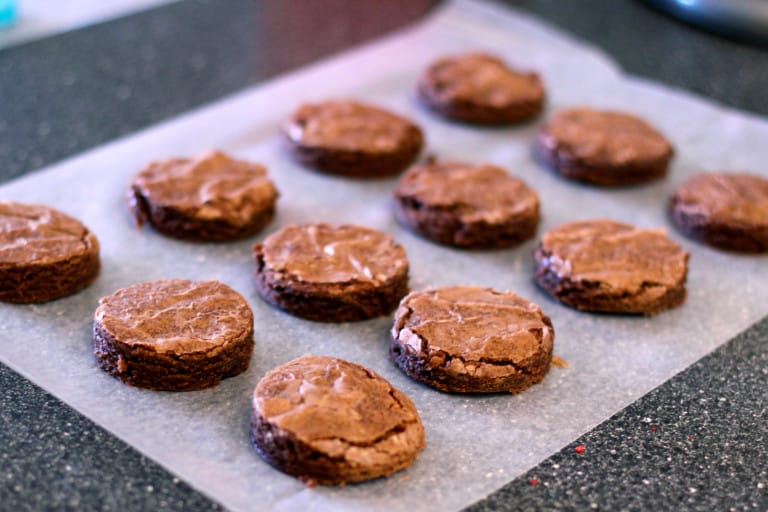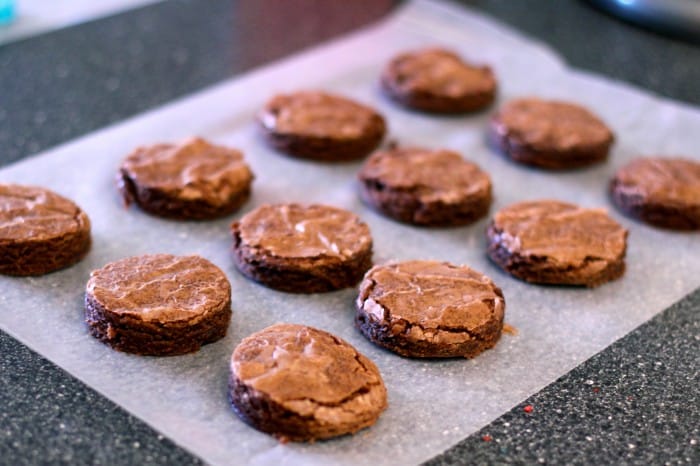 Now for some frosting. You can use premade frosting or make your own (this is my favorite recipe). If you want to stick with vanilla (or chocolate or whatever flavor you have), you can now add it to a piping bag or a large Ziploc bag, my favorite way for quick clean up – just fill the bag, snip off a corner and you are good.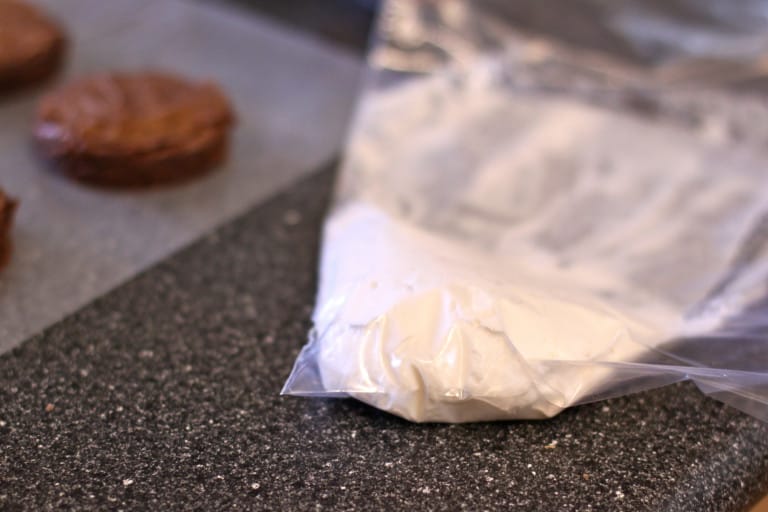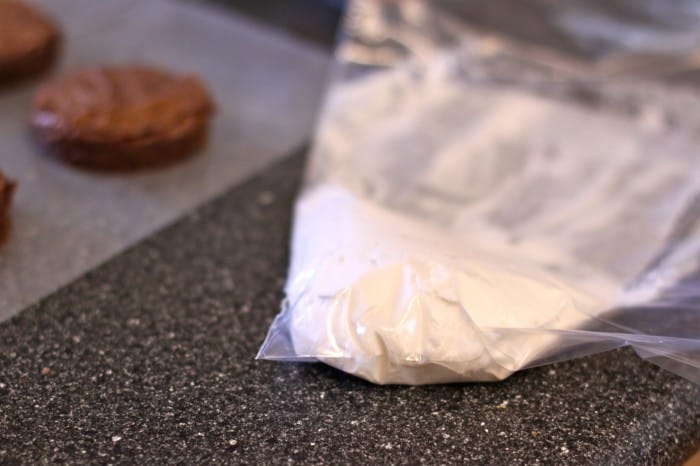 Pipe on some frosting…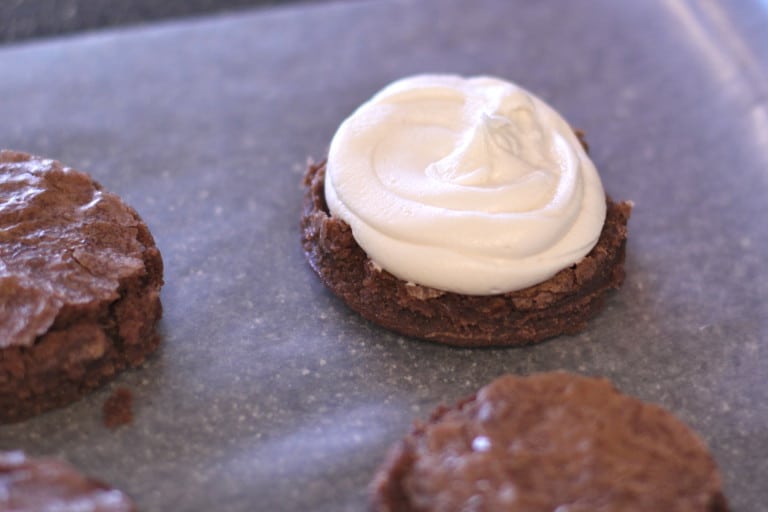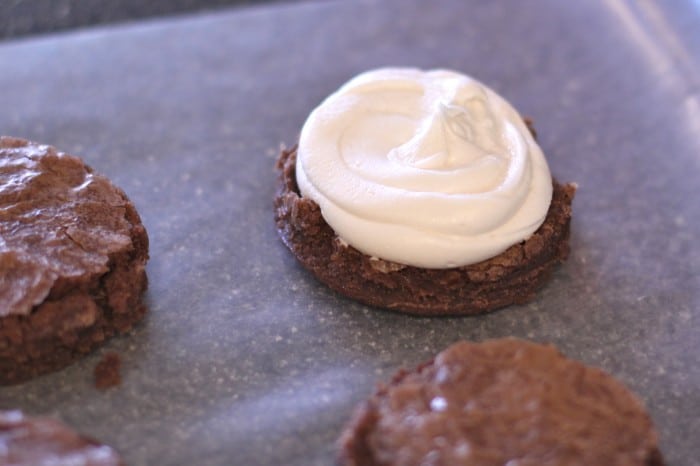 Add some sprinkles…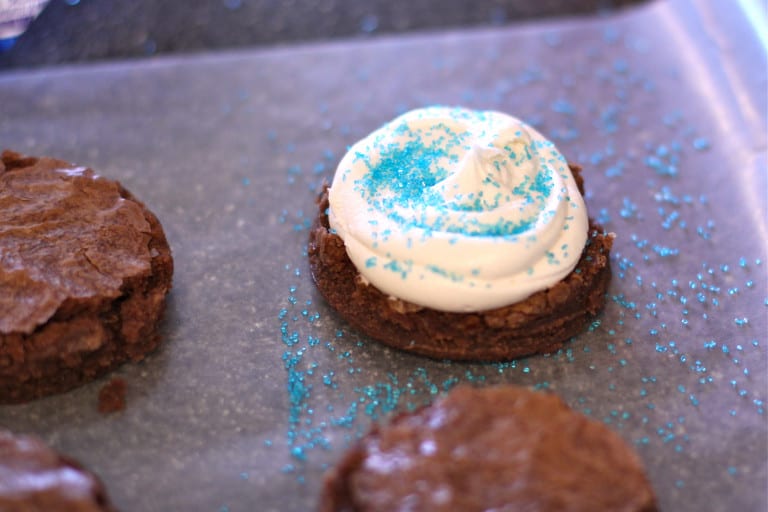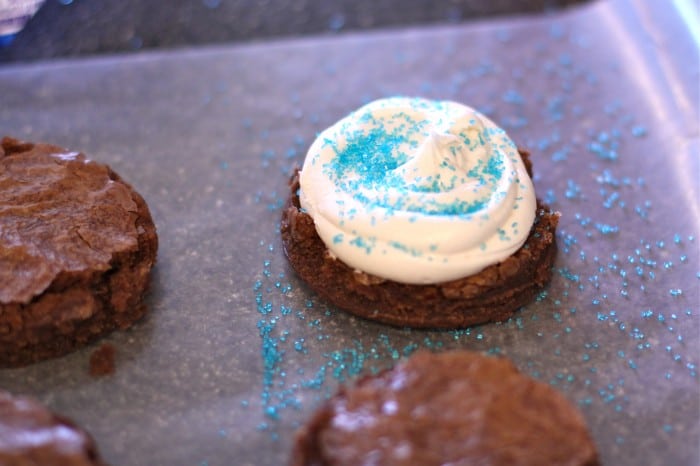 And add your Peep!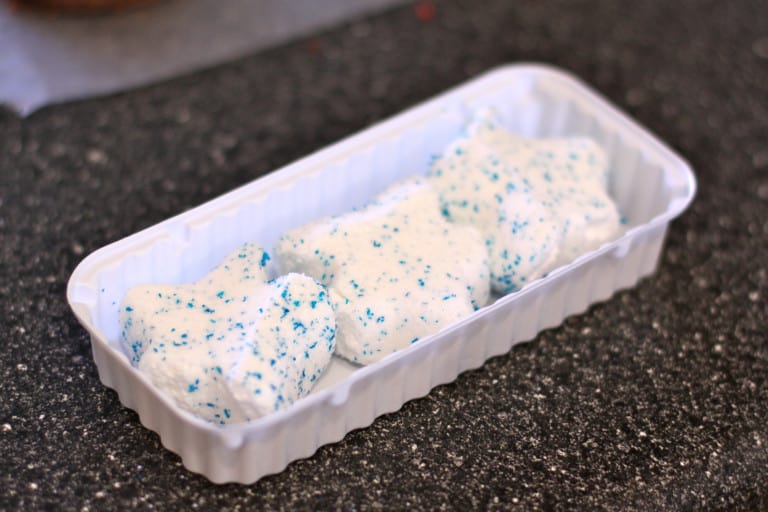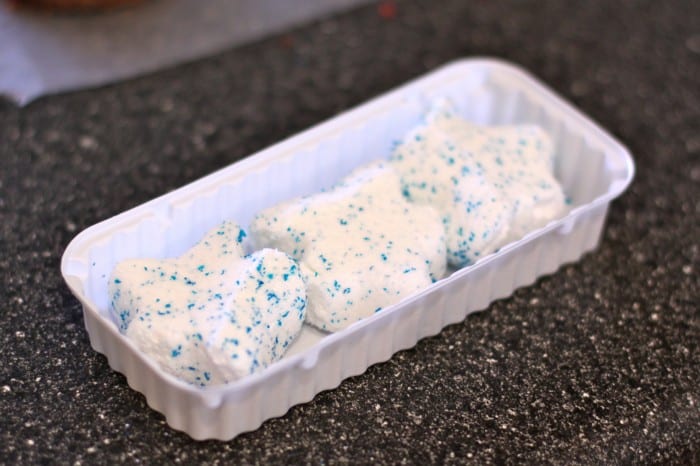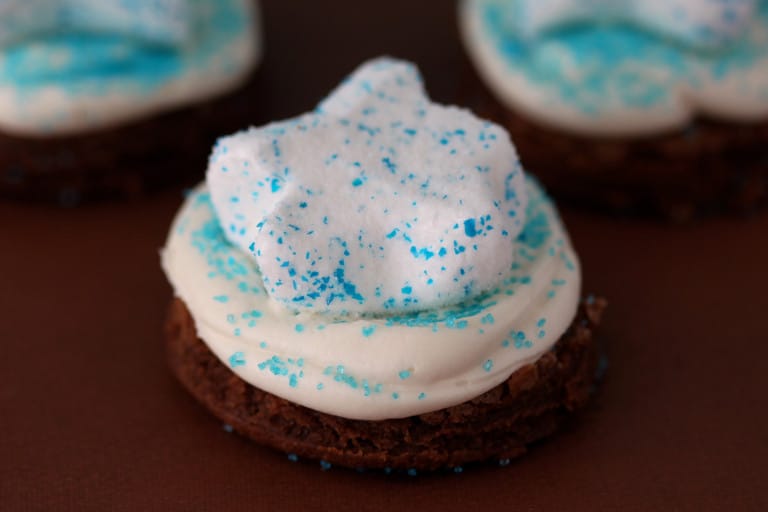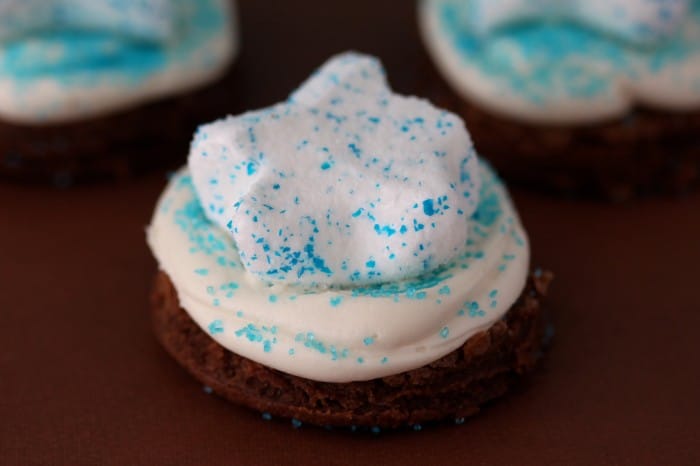 Now, do you want to get a little fancy? How about peppermint buttercream? GOOD stuff. And simple. Take your vanilla frosting and add some crushed candy canes (here's how I crush my candy canes)…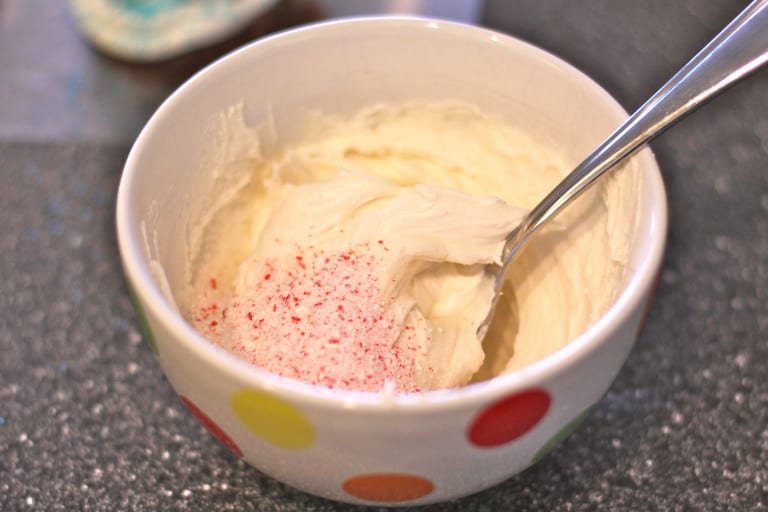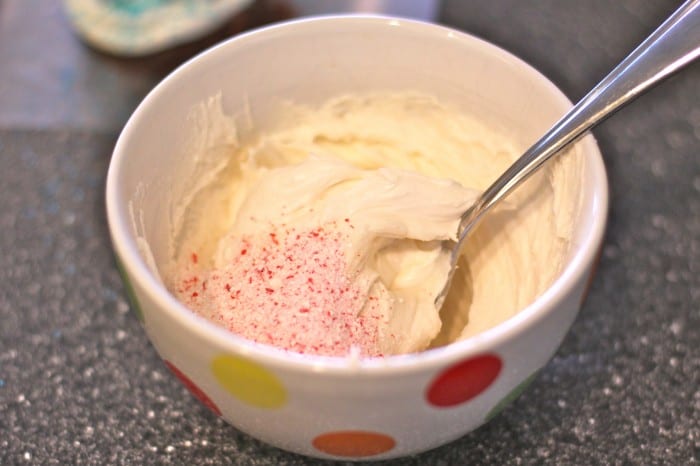 I also added a drop of pink food coloring to make it a bit more festive.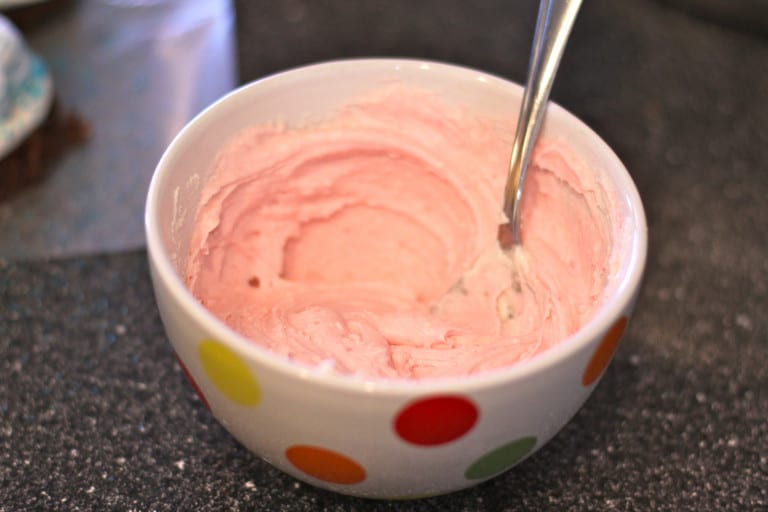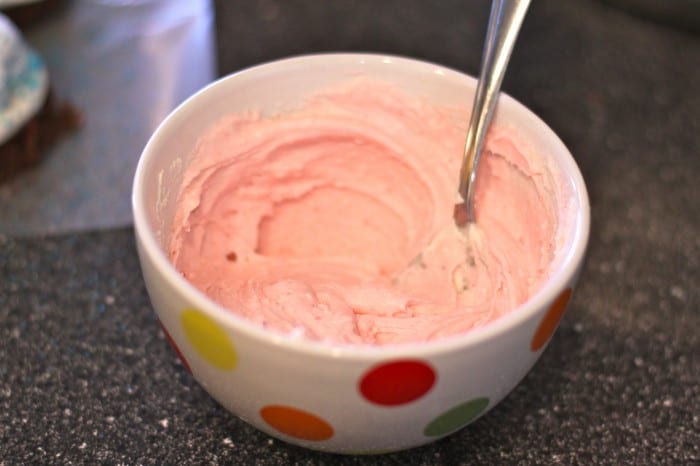 Pipe some on your brownie, add your Peeps and voila!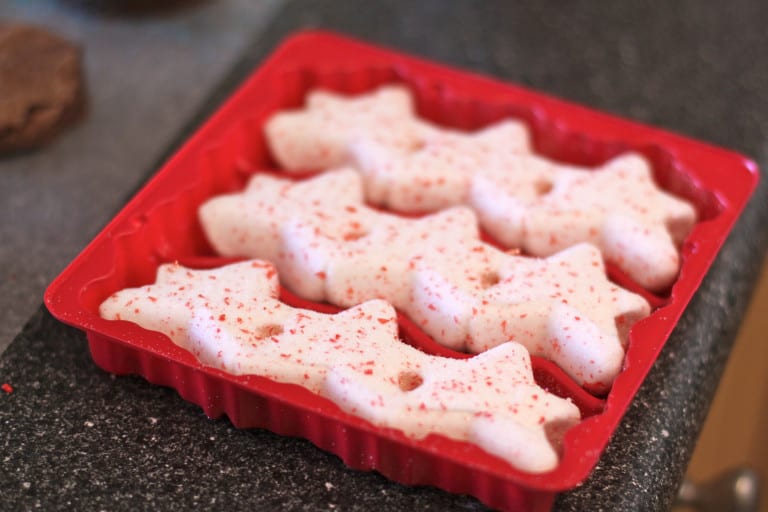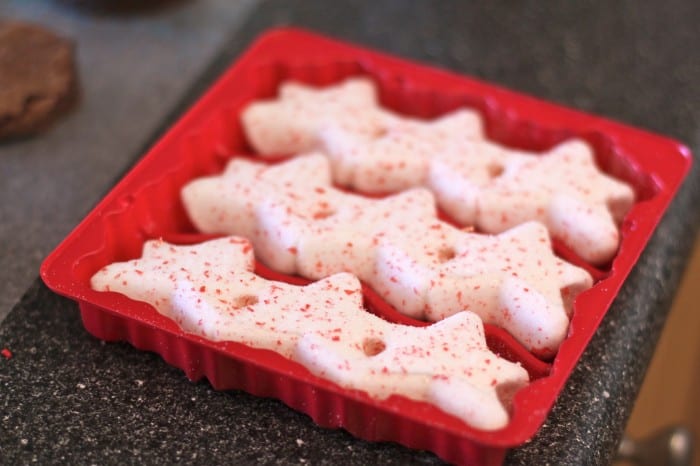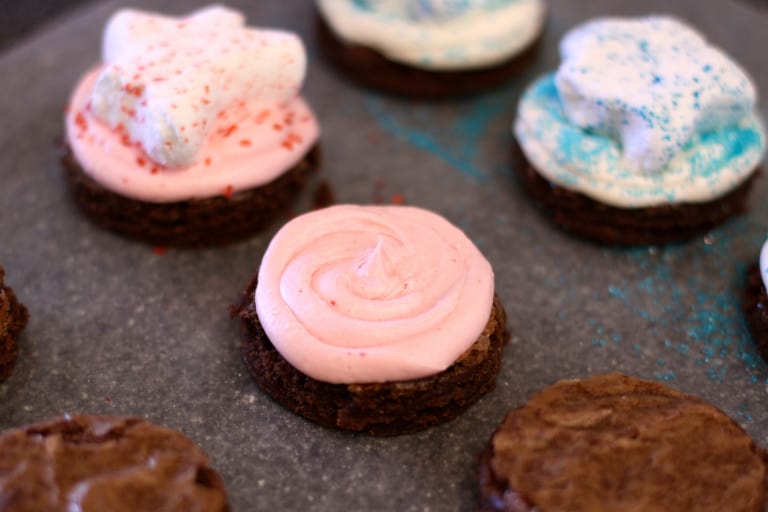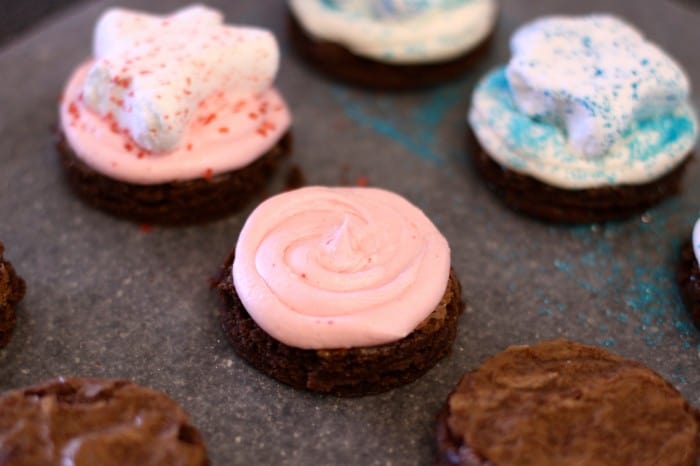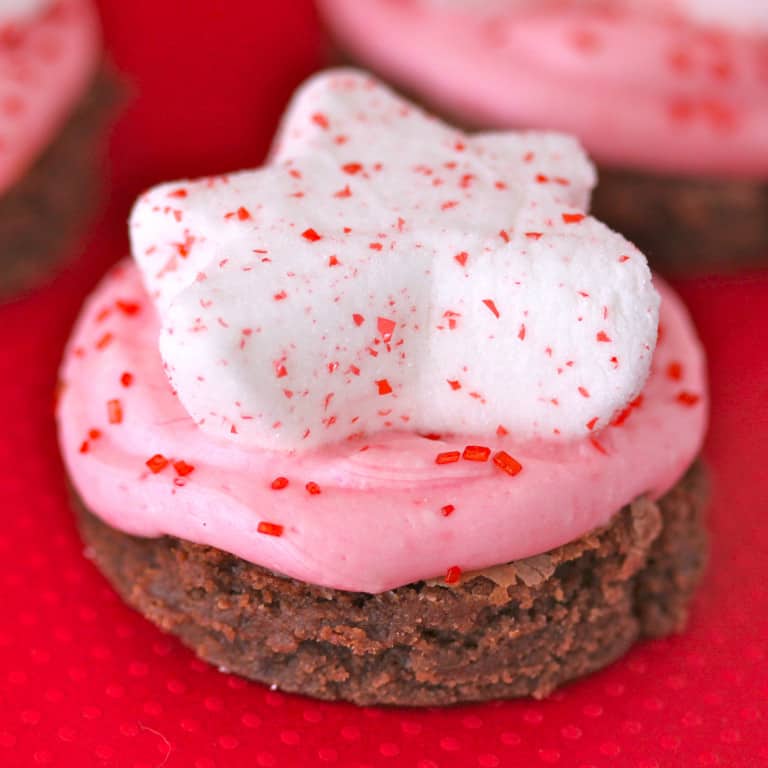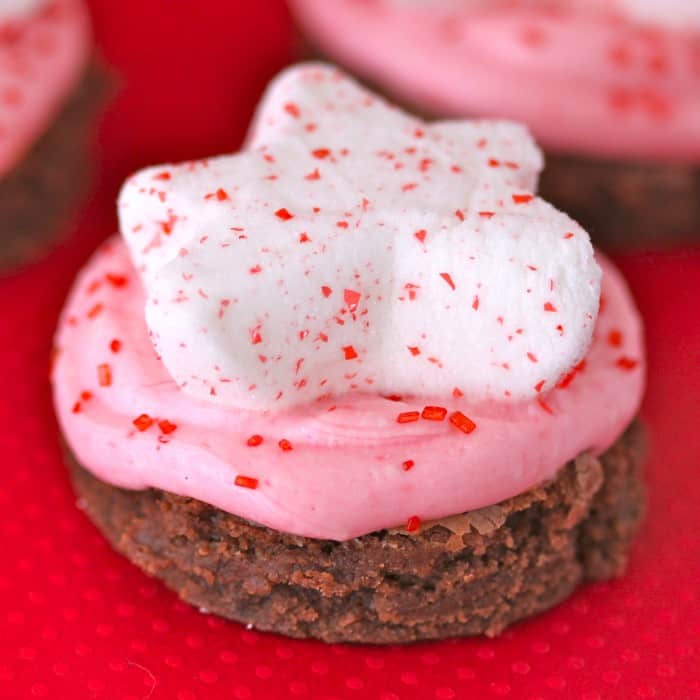 You didn't think I forgot about those caramel Peeps did you? Let's make some salted caramel buttercream… again take your basic buttercream (from scratch or the store) and we are going to add some sea salt and ice cream topping caramel. Easy peasy. You may also need to add some powdered sugar, depending on how much caramel you add. I usually add about half a cup of caramel, then add powdered sugar to reach the desired consistency.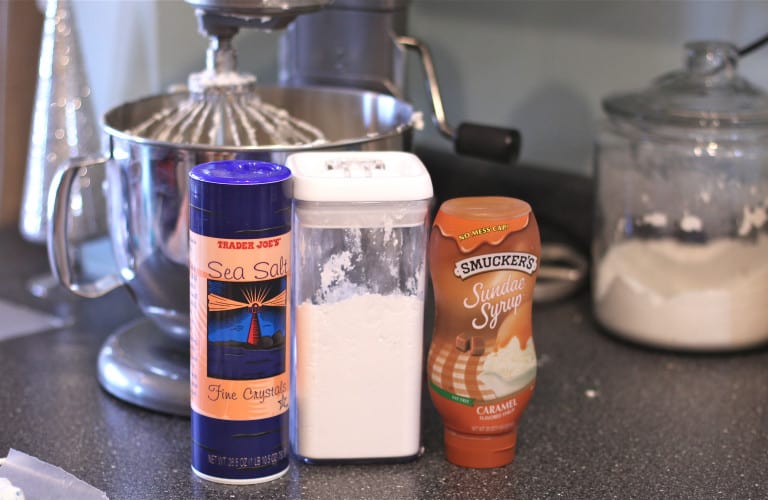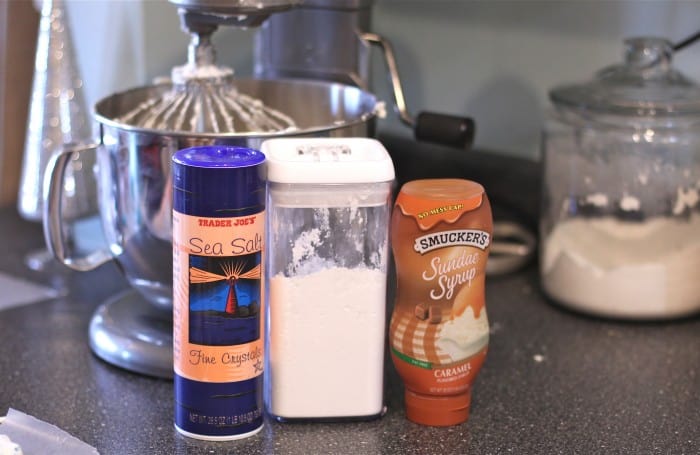 Oh. So. Good.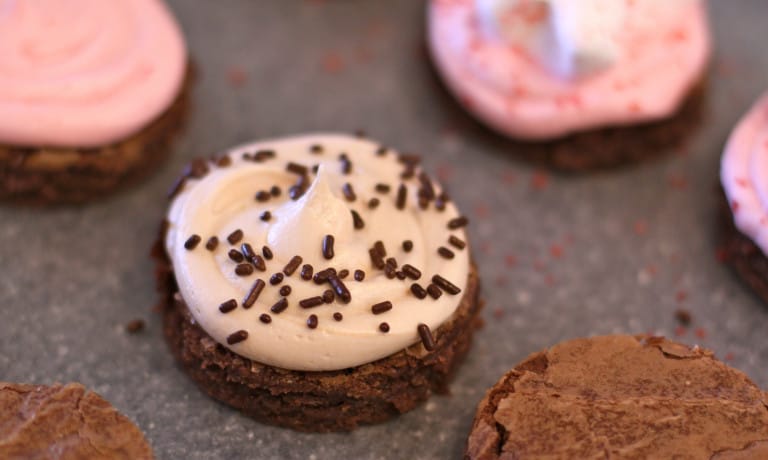 Top with your chocolate dipped caramel Peep…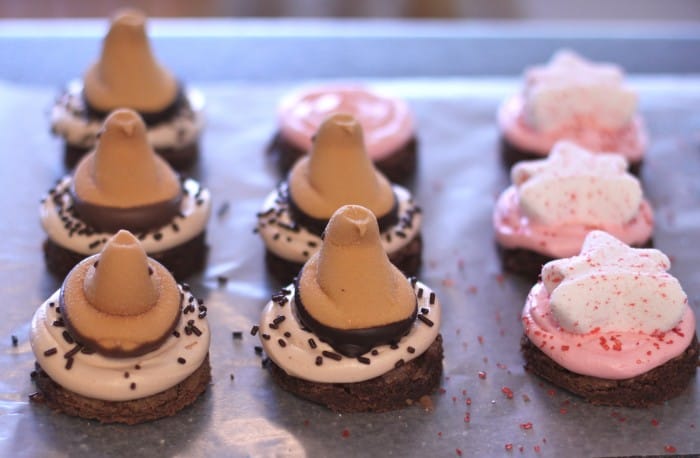 Brownies + salted caramel buttercream + caramel Peeps. Amazing.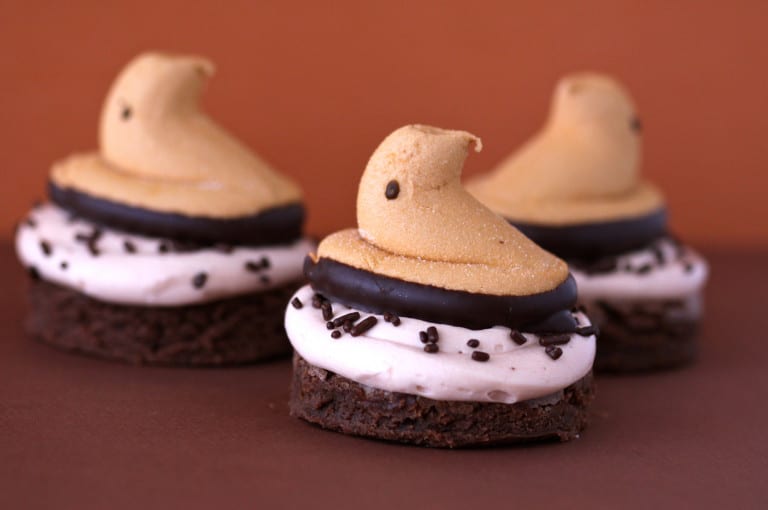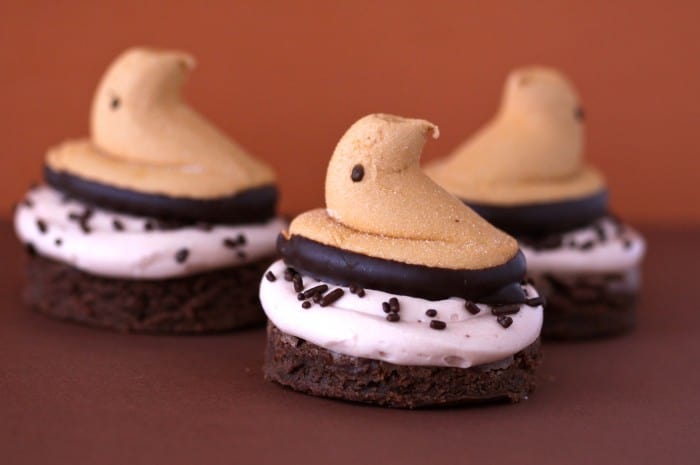 Ahh, cute caramel Peeps! A quick and easy way to turn a plain batch of brownies into something fun and festive. Enjoy!