We are in the home stretch, Christmas is a week away! Hard to believe, time just flies. I know many of you will be doing a lot of holiday baking this weekend, and I've got lots of great recipes for you, including these yummy Chocolate Thumbprint Cookies, which are super easy thanks to starting with a Krusteaz Shortbread Mix.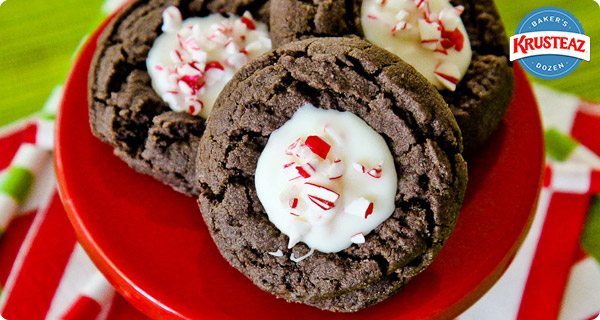 While I do a lot of from scratch baking, I love the simplicity of the Krusteaz mixes, especially when I'm baking with my kids (which can be a bit, um, chaotic!), as well as when I need to throw something together quickly. As a part of the Krusteaz Baker's Dozen, I'm amazed at the creative and delicious ways my fellow bloggers are using Krusteaz mixes in their baking, and I thought I'd share some of their great holiday recipes with you today.
I'll start with some delicious Toasted Coconut-White Chocolate Cookies from my friend Jennifer, from Bake Or Break.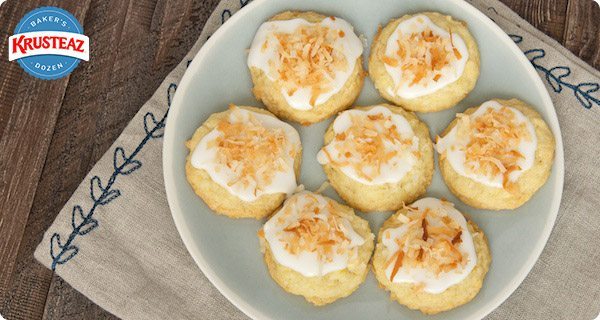 I seriously adore Jennifer's recipes, and I adore her! While she lives across the country, I've been lucky enough to hang out with her a few times this year, both in Seattle with the Krusteaz team and when I was in New York.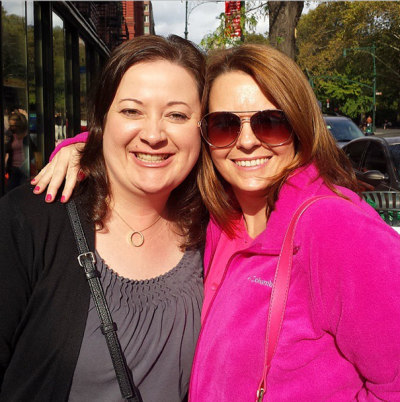 Toni from Make, Bake, Celebrate made some delicious Peppermint Crunch Sugar Cookie Sticks. Toni and I share a love of bright colors and sprinkles. If you aren't following Toni, make sure to check out her blog. We have pretty similar tastes, both in sugar and style, so I'm sure you'll love her stuff!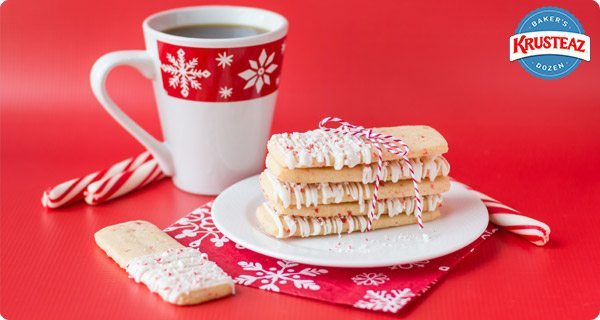 My friend Lindsay Ann from Lindsay Ann Bakes made some delicious Glazed Eggnog Cheesecake Pumpkin Muffins with Gingerbread Cookie Crust. OMG, how good do those sound? Yes please! Then again, Lindsay Ann did win Cupcake Wars (yes, the show!) so everything she makes is pretty awesome.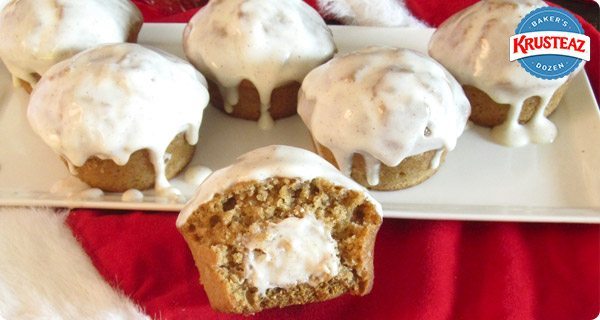 Jo-Lynne Shane created some delicious Peppermint Brownies and they are even gluten free. Gotta love an easy gluten free recipe, and I love using the Krusteaz mixes for those, it certainly makes gluten free baking much easier.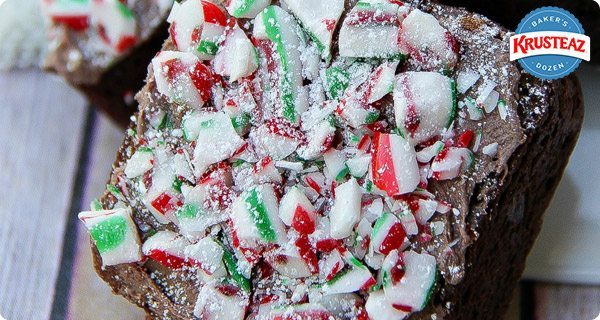 Scarlett from Made It. Ate It. Loved It. made an amazing Pumpkin Gingerbread Cake with a Shortbread Crust. Wow, hand me that fork and step aside, this looks SO good!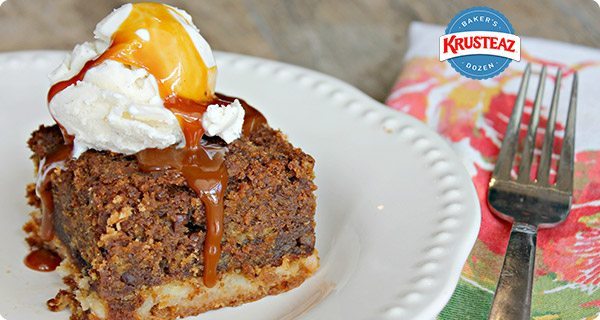 Susan from DoughMessTic made some yummy Cheesy Corn Filled Holiday Corn Muffins. These would be great with Christmas dinner!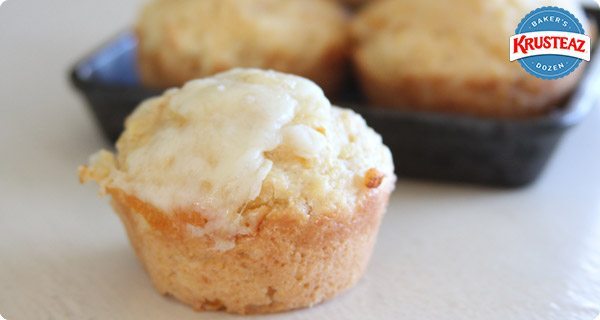 Joelen Tan from What's Cookin Chicago? made a delicious Dutch Apple & Raspberry Pie With Cream Cheese Crust. Wow, how amazing does that sound?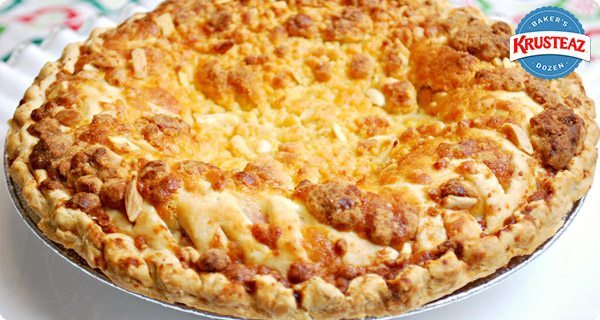 Grace from A Southern Grace made a Lemon Blueberry Trifle. I LOVE the combo of lemon and blueberry!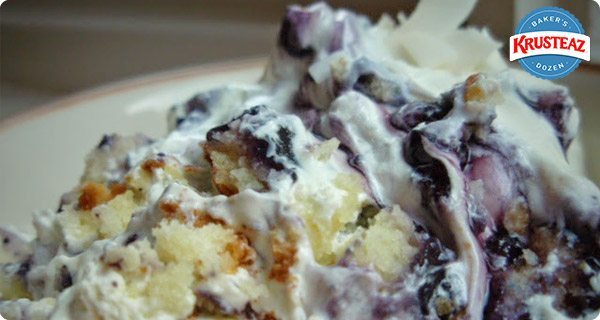 Liz from A Nut In A Nutshell made this gorgeous Cherry Topped Cheesecake With Triple Chocolate Chunk Cookie Crust. Now THAT'S how to do dessert!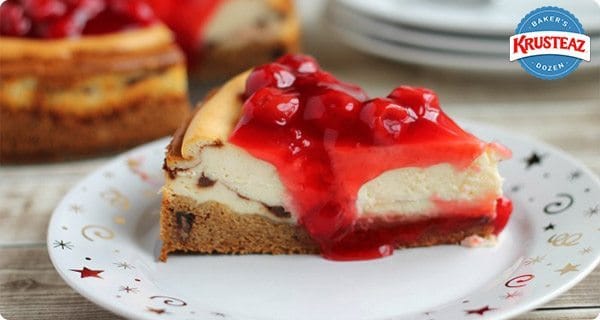 Maria from Bicultural Mama made Holiday Hidden Treasure Cookies.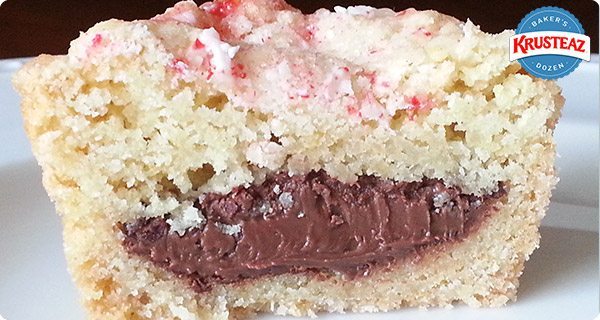 And the wonderful Jenn from Hostess With The Mostess made Pear & Gorgonzola Flatbread. Jenn always creates the most amazing recipes for entertaining. Her talent is endless!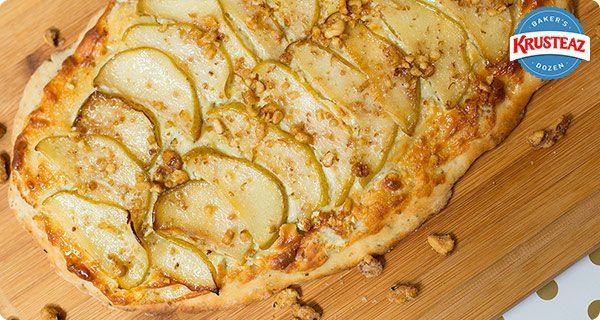 I hope some of these delicious recipes can help you with your holiday baking! You can find more recipes from the Baker's Dozen over on the Krusteaz website.
Happy Baking!
 Disclosure: As a member of the Krusteaz Baker's Dozen, I am compensated for my posts with Krusteaz. All opinions are mine and mine alone!