Everyone seems to be loving the Chicago Metallic Brownie Bowls as much as I do (make sure to go enter to win yours – I have three sets to give away!). From the day they arrived, my daughter has been begging me to fill one with chocolate mousse. She wore me down, but I decided I would cheat a bit and make a super quick and easy mousse using Cool Whip and hot cocoa mix. I was NOT expecting it to be SO incredibly good. Like shut the front door this is awesome. Let me show you how to fill up a brownie bowl with super quick two minute Hot Cocoa Mousse.
I really can't get over how simple this is! All you need is some Cool Whip and hot cocoa mix. Some Mallow Bits and sprinkles do help complete this treat.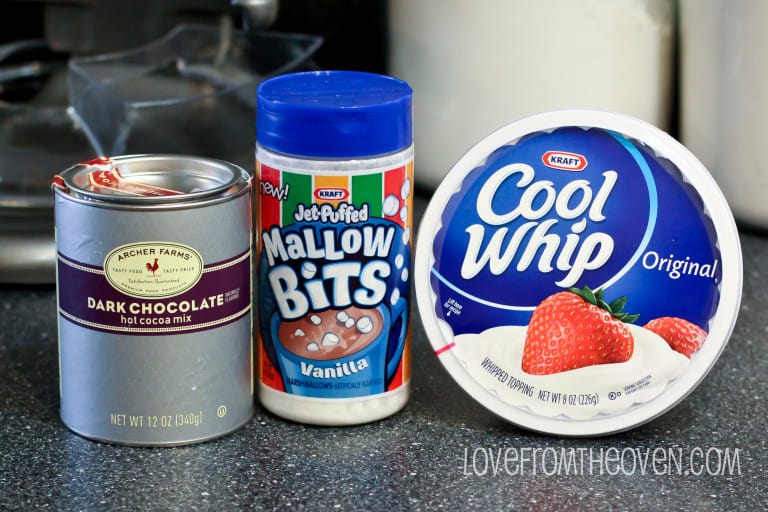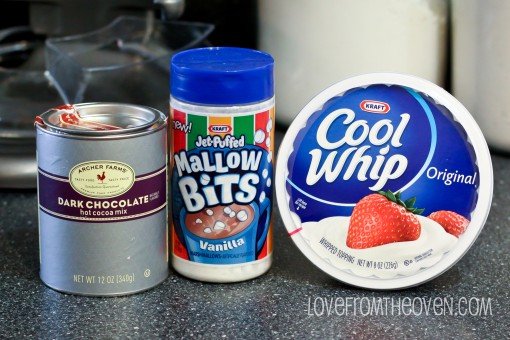 One cup of Cool Whip makes a generous serving.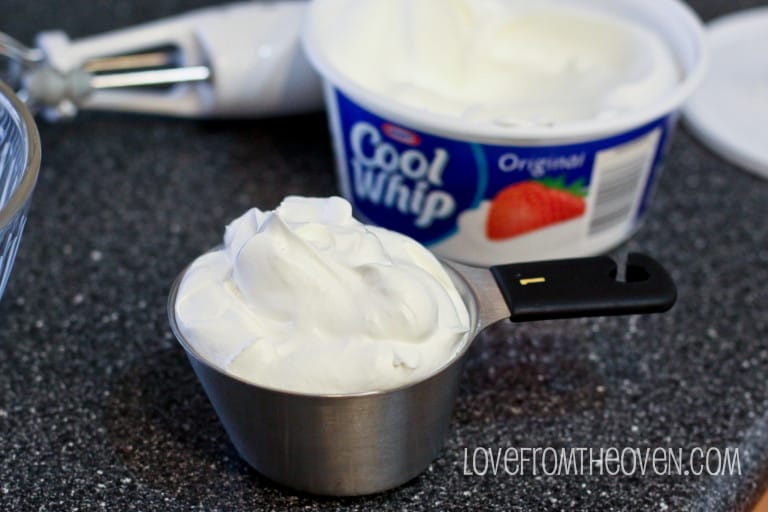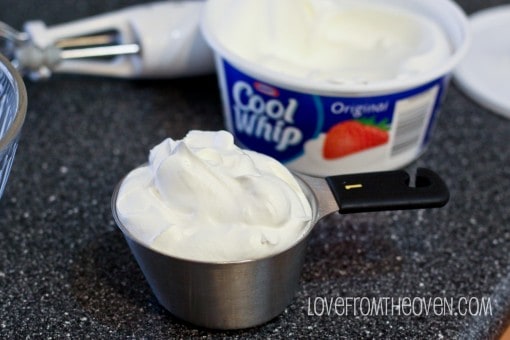 For the one cup of Cool Whip I added one serving of hot cocoa mix. For this brand that was 3 Tablespoons. If you are using packets, I'd suggest one packet per cup of Cool Whip, and if you are using a mix, go with whatever "one serving" is. Just add your hot cocoa mix to the Cool Whip and combine.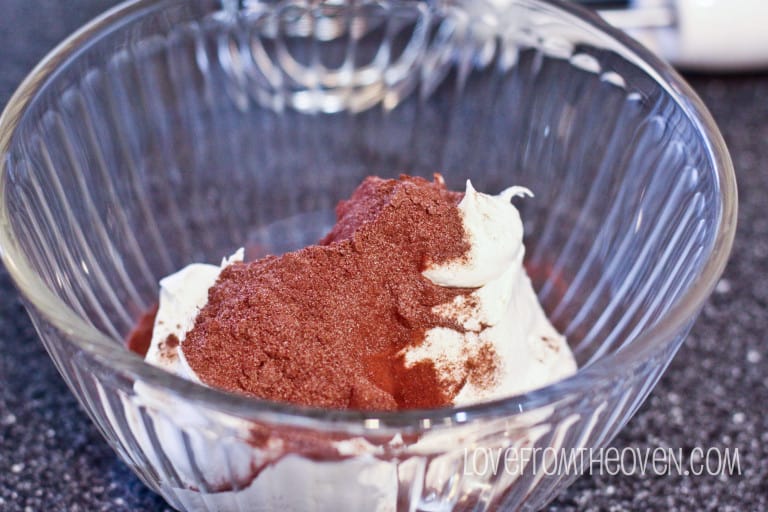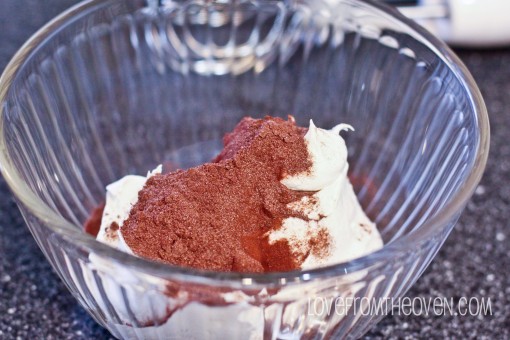 When I'm mixing small amounts like this, I love my OXO Egg Beater. It does a great job.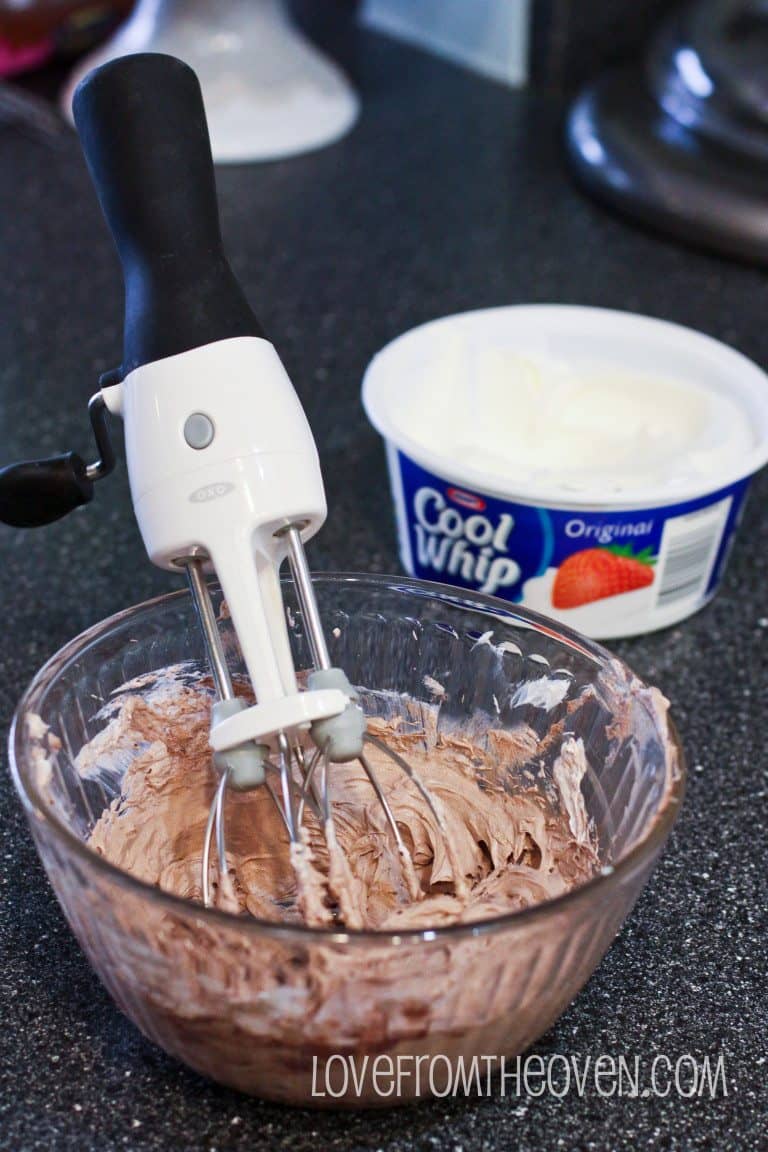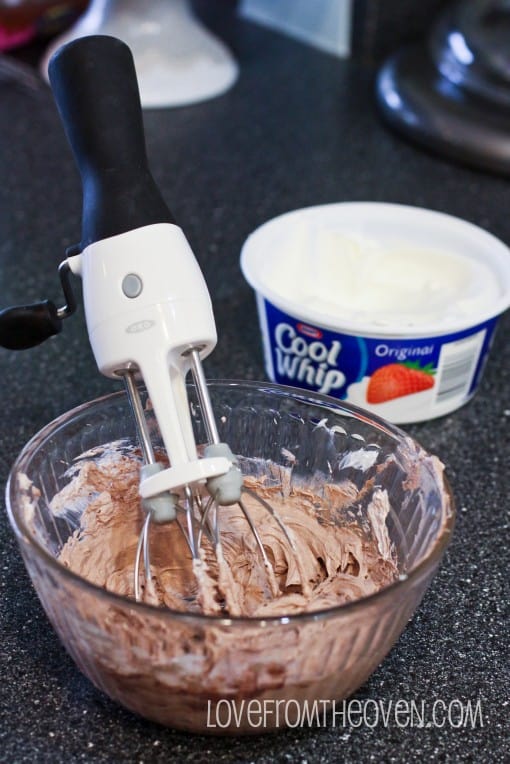 YUM.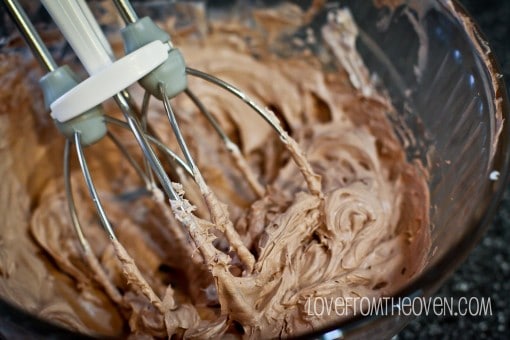 All that's left to do is add it to your Brownie Bowls. Well, that and enjoying the chocolatey goodness.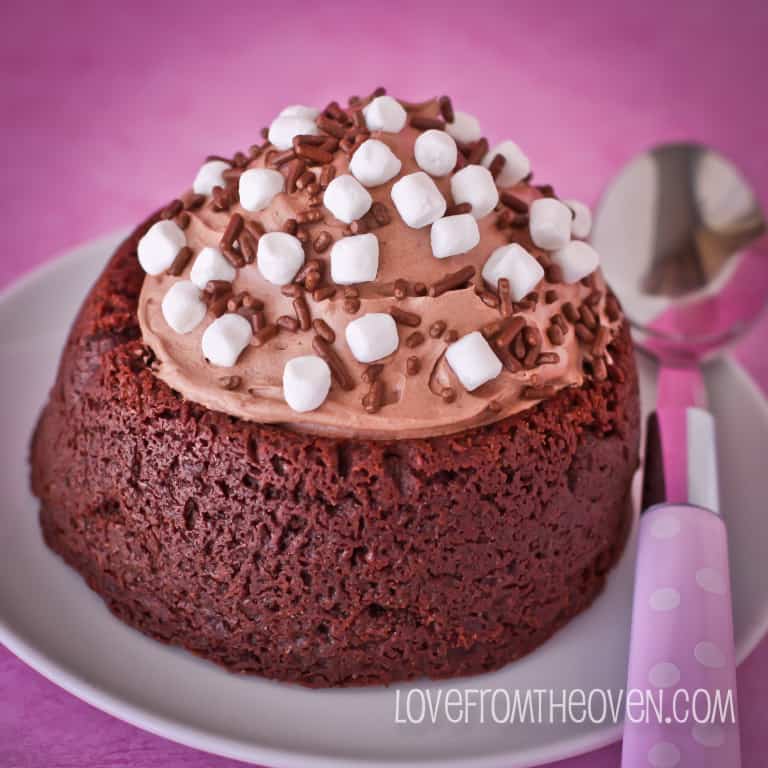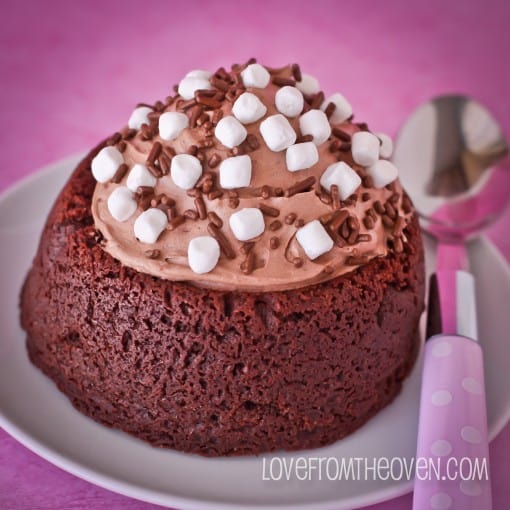 Think of the possibilities. Dieting? Go with a sugar free hot cocoa. Mix up the flavors? What about a peppermint hot chocolate topped with the Peppermint Mallow Bits? Yes please! White hot chocolate? YUM. I will certainly be trying out some different combos and uses for this quick two minute mousse.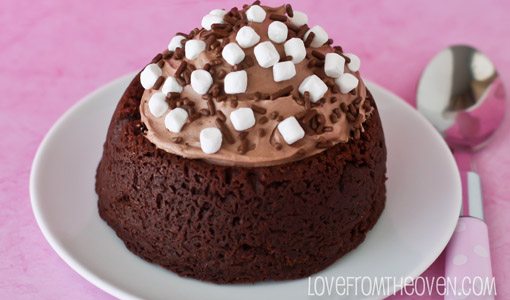 If Cool Whip isn't your thing, and you have a bit more time, feel free to replace it with heavy whipping cream and hot cocoa mix, I'm sure it would be divine!