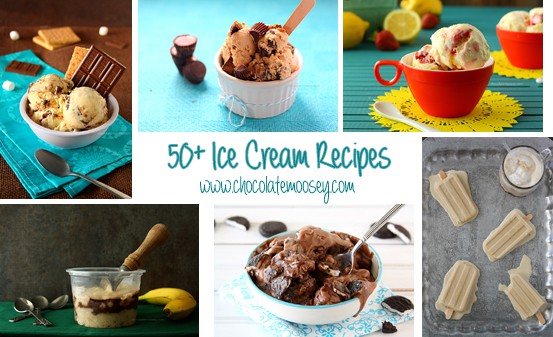 Hey this is Carla from
Chocolate Moosey
, and I want to wish you all a Happy National Ice Cream Month! Christi was so kind to let me guest post today (thanks Christi!) about my favorite dessert – ice cream. If there's one food that I overindulge in, it's ice cream. Whether I'm traveling, out walking in the hot sun, or having a bad day, ice cream has been known to have magical soul-healing powers. When was the last time you ate ice cream that didn't lift a bad mood? Today I rounded up 10 of my favorite ice cream recipes to share with you. Then at the end is a link to even more ice cream recipes (over 50 in one spot!)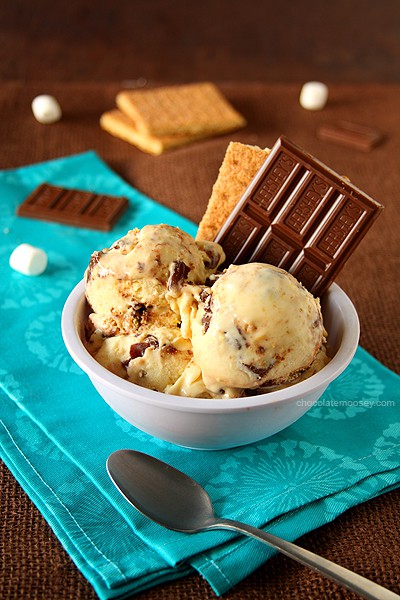 Smores Ice Cream
– toasted marshmallow ice cream with cinnamon graham cracker pieces and fudge swirl
Peanut Butter Cup Ice Cream – peanut butter ice cream made without eggs and has lots of chopped peanut butter cups stirred in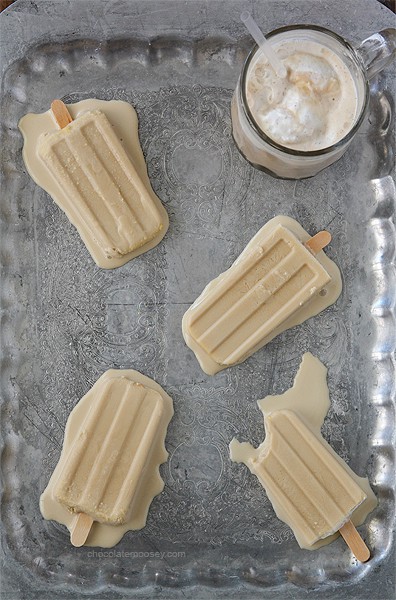 Root Beer Float Ice Cream Bars – a classic summertime drink of root beer and vanilla ice cream in portable form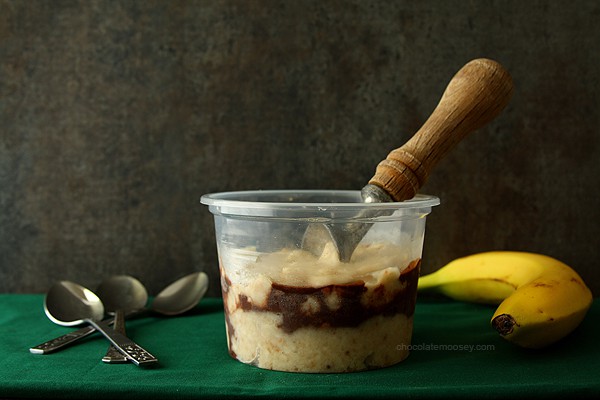 Banana Fudge Swirl Ice Cream – banana ice cream made without cream or eggs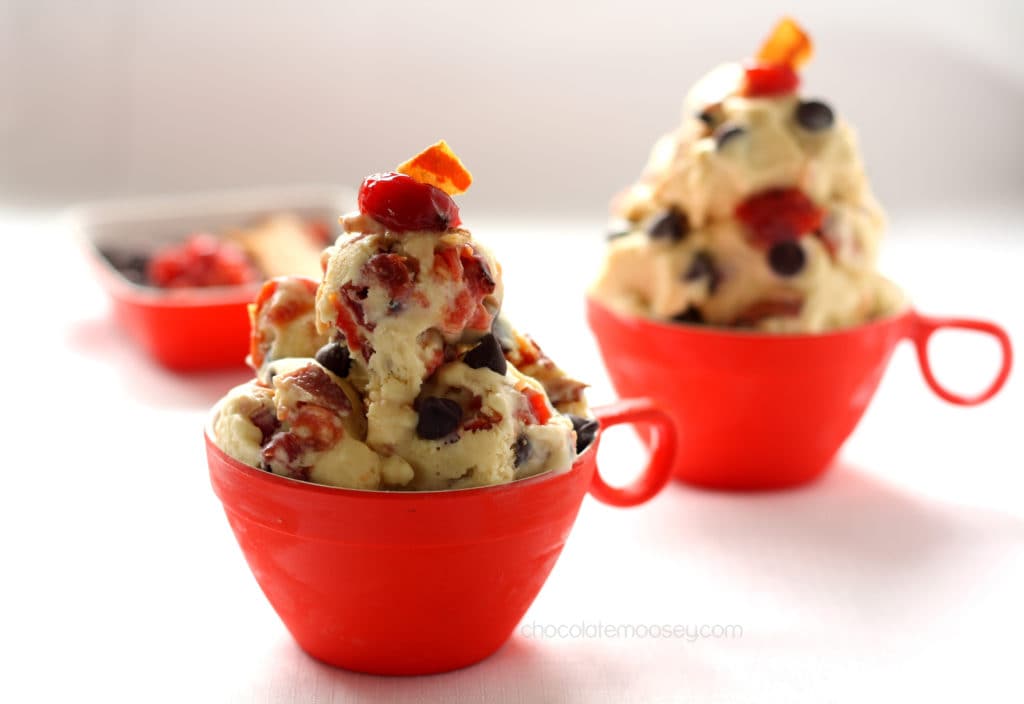 Candied Cherry and Bacon Chocolate Chip Ice Cream – brown sugar ice cream mixed with salty bacon and sweet candied cherries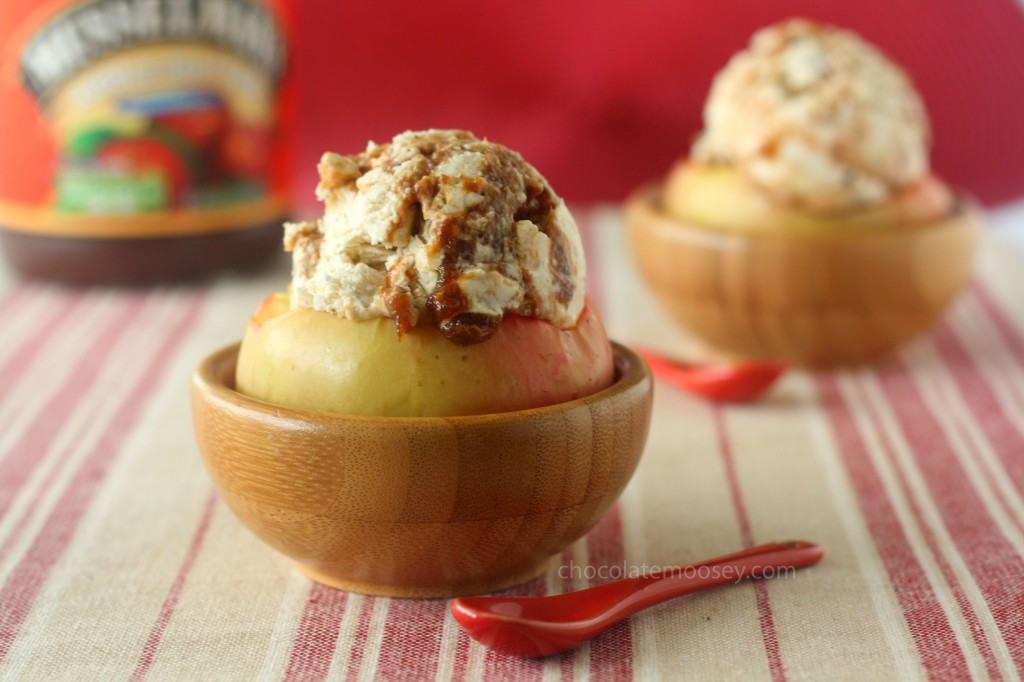 Apple Butter Cheesecake Ice Cream – creamy cheesecake ice cream with a generous swirl of apple butter
Nutella Ice Cream – everyone's favorite chocolate hazelnut spread made into ice cream without using eggs
Peppermint Patty Ice Cream – luscious chocolate ice cream with cool bites of peppermint patties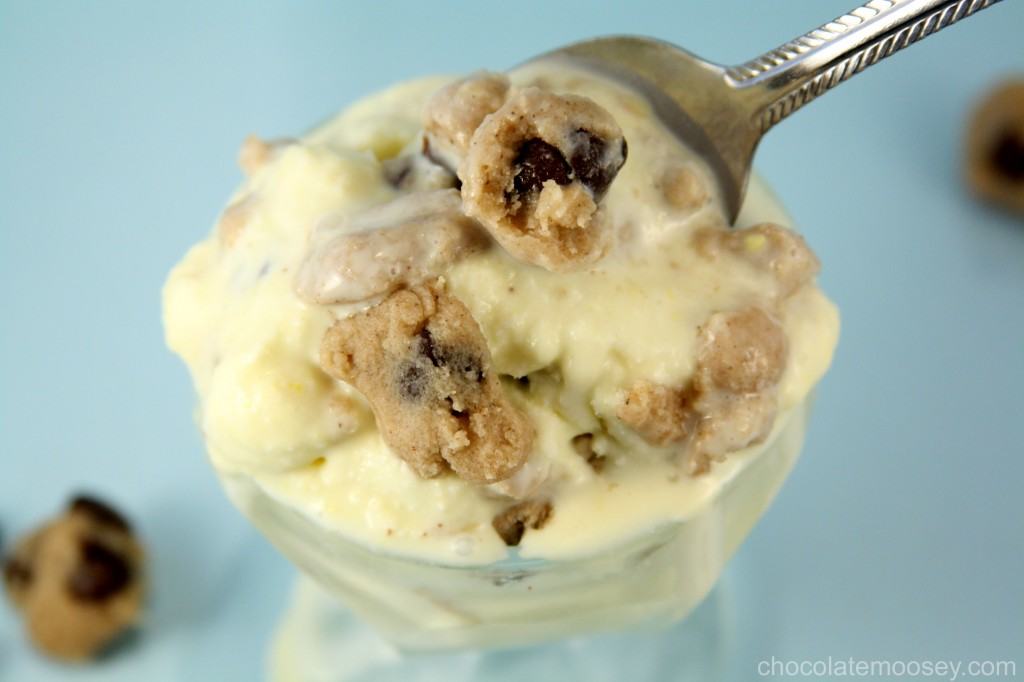 Spiced Cookie Dough Ice Cream – vanilla ice cream with cookie dough pieces spiced with cinnamon and clove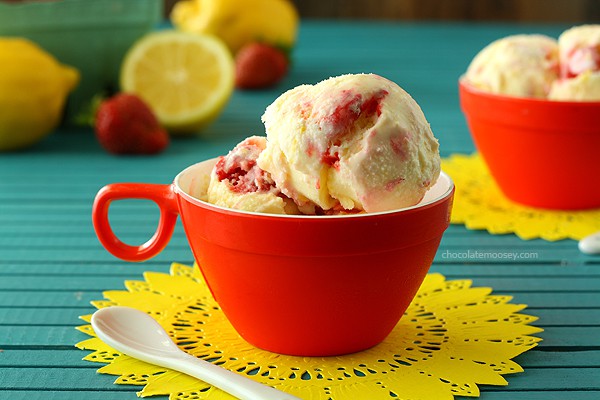 Strawberry Lemonade Ice Cream – tart lemon ice cream with a blast of refreshing strawberries
Of course I couldn't do an ice cream round up without including Christi's recipes:
Peanut Butter Pretzel Chocolate Chunk Ice Cream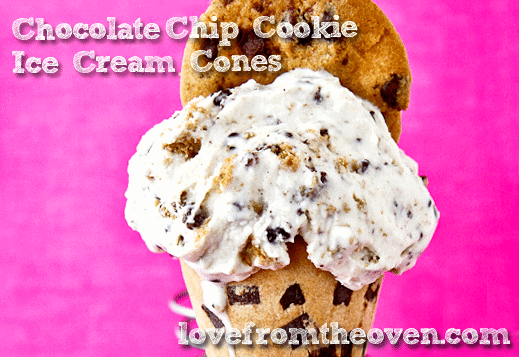 Chocolate Chip Cookie Ice Cream Cones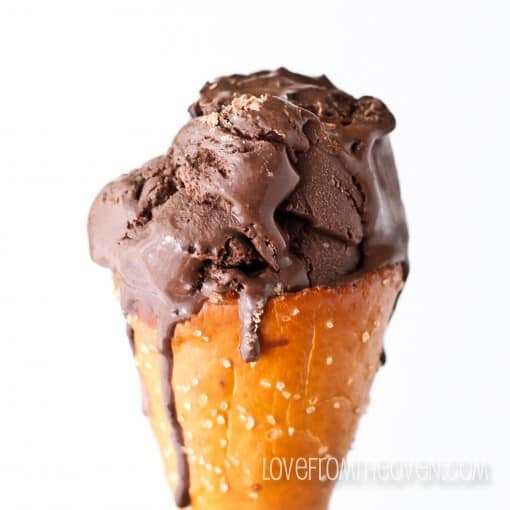 Want even MORE ice cream recipes? I have a list of over 50 ice cream recipes from other bloggers on my site today. Get your ice cream machines churning!