Last month I had the chance to travel to Seattle to attend the International Food Bloggers Conference as part of the Krusteaz Bakers Dozen.  It was a chance to meet up with other food bloggers, talk about food, learn about food and of course eat food!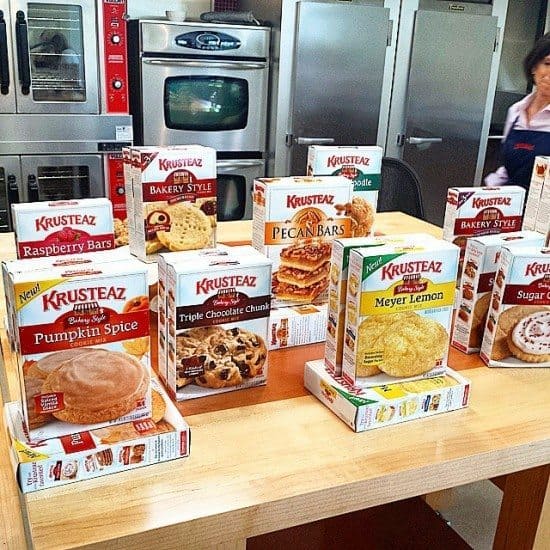 The Krusteaz Bakers Dozen is made up of a great group of bloggers, including Hostess With The Mostess, Bake Or Break, Lindsay Ann Bakes, Make.Bake.Celebrate, What's Cookin' Chicago, Musings Of A Housewife, Doughmesstic, A Southern Grace, Made It. Ate It. Loved It., A Nut In A Nutshell and Bicultural Mama.  It was wonderful getting to spend time with them.
Before the conference started we were able to visit the Krusteaz Test Kitchen.  Oh how I love test kitchens, not only are they filled with all of the tools a cook or baker could ever need, but they are always filled with creativity and people who are passionate about food, especially their culinary specialist, Malia Hasegawa (check her out on YouTube – you'll love her!).  It was so cool to see how invested the staff at Krusteaz is in their products and how important it is to them to make sure that every time you use one of their mixes, you have fabulous results.   As with most test kitchens, chances to take photos are limited as they are often working on new products and other surprises.  The Krusteaz Bakers Dozen was able to tour the Krusteaz Headquarters and then spend a few hours baking in the kitchen.   We even had an impromptu baking contest!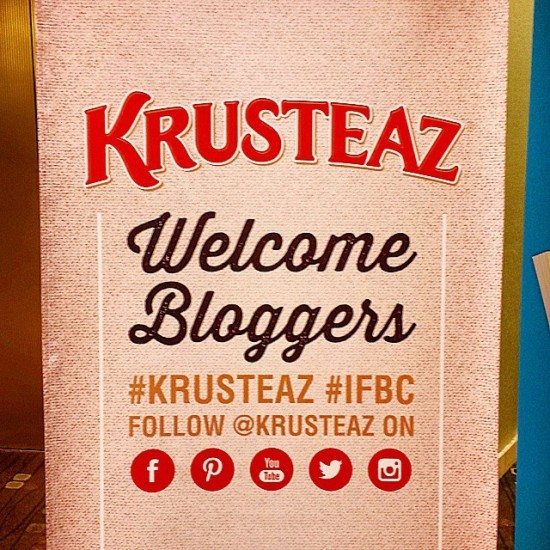 After our visit to Krusteaz, most of us made a quick stop at Pike Place Market.  This was my first visit (I returned the next morning for tour), and it was packed!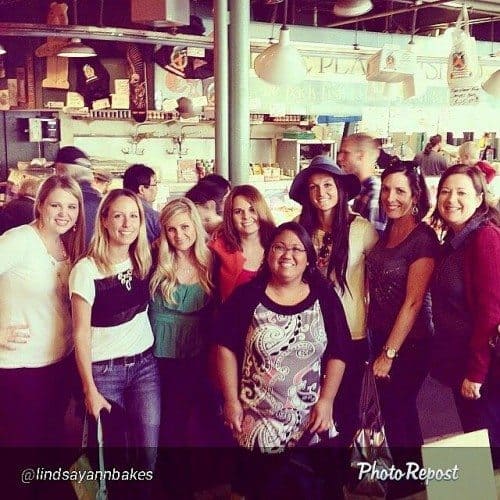 The International Food Bloggers Conferences was packed full of both food and bloggers, and the Krusteaz Staff, along with Jenn from Hostess With The Mostess, put on a wonderful session about easy recipes and styling using a variety of Krusteaz Mixes, including their new gluten free line and flatbread mix line.  Jenn always does the most incredible job, I adore everything she styles!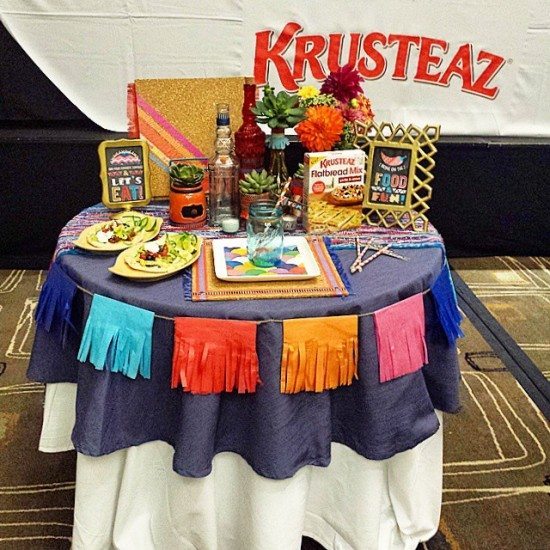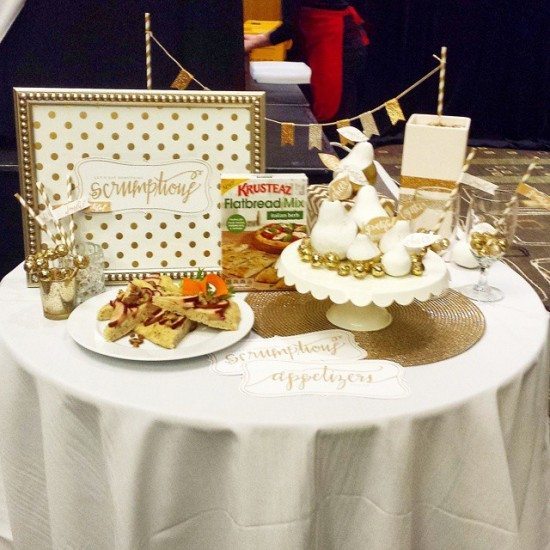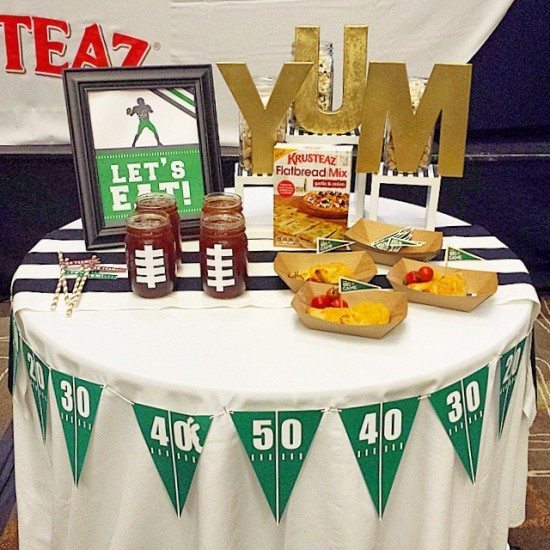 She came up with a variety of fun recipes using the Krusteaz Flatbread Mixes, and styled tables to go with each of them.  You can check out her Krusteaz recipes here and find her free printables to go with them.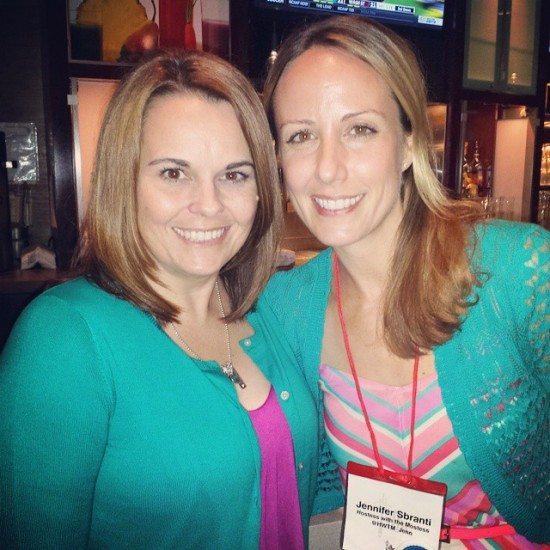 Malia put together these Pancake Cinnamon Buds, I can't wait to make these for a sleepover for my daughters.  Seriously delicious and so cute!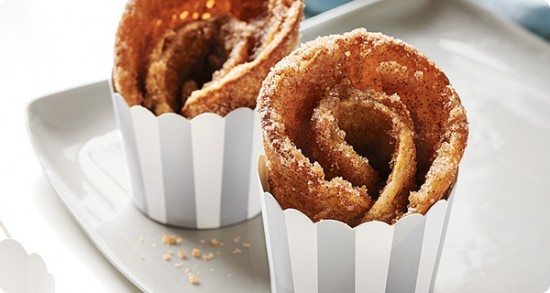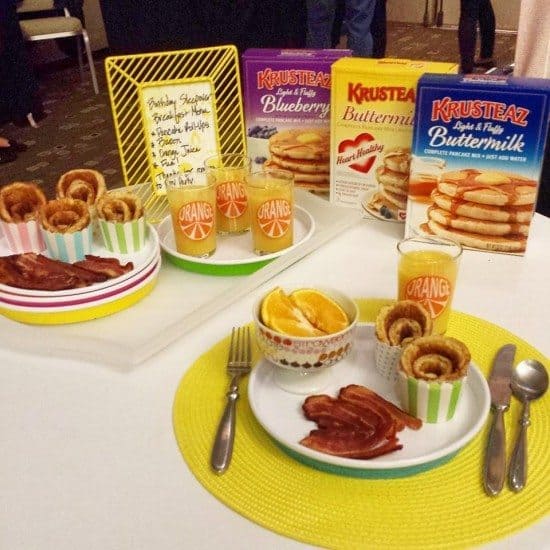 The Krusteaz Staff was on hand handing out treats throughout the conference.  So much GREAT food!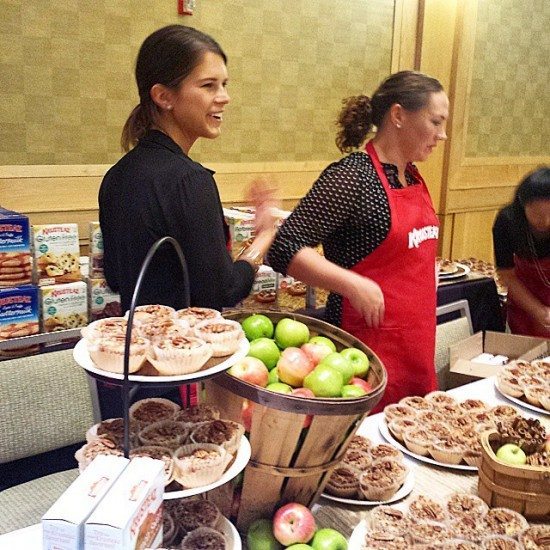 I had a great time meeting everyone from Krusteaz, as well as the other bloggers in the Bakers Dozen.  Make sure to head over and check out our page on the Krusteaz site for our recipes and links to all of our blogs.  And don't forget to check out some of the recipes I've made using Krusteaz products…
Chocolate Chip Peanut Butter Bars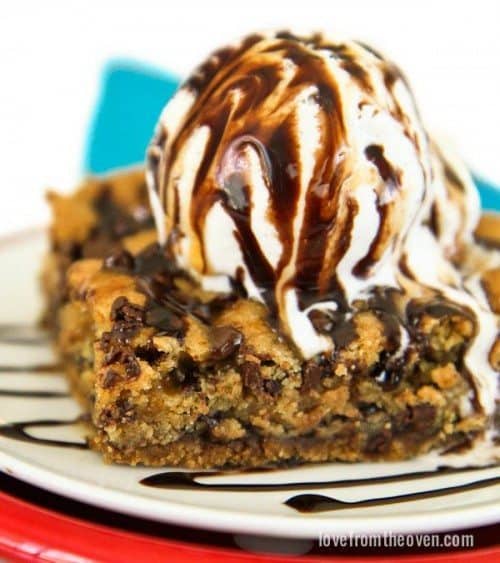 Gluten Free Pumpkin Pie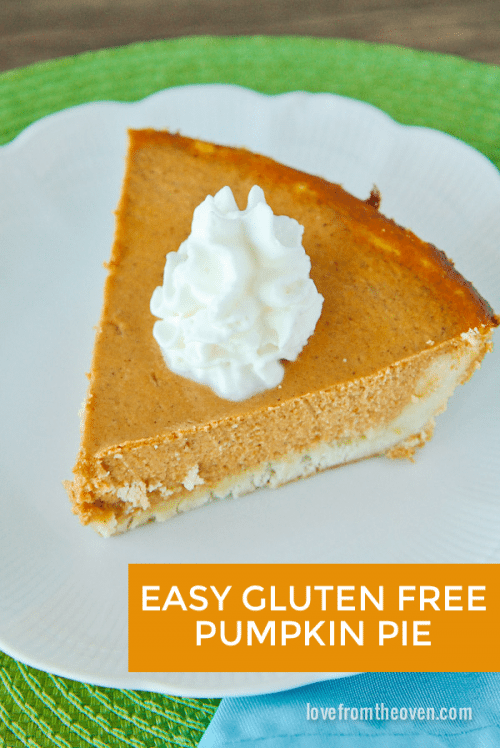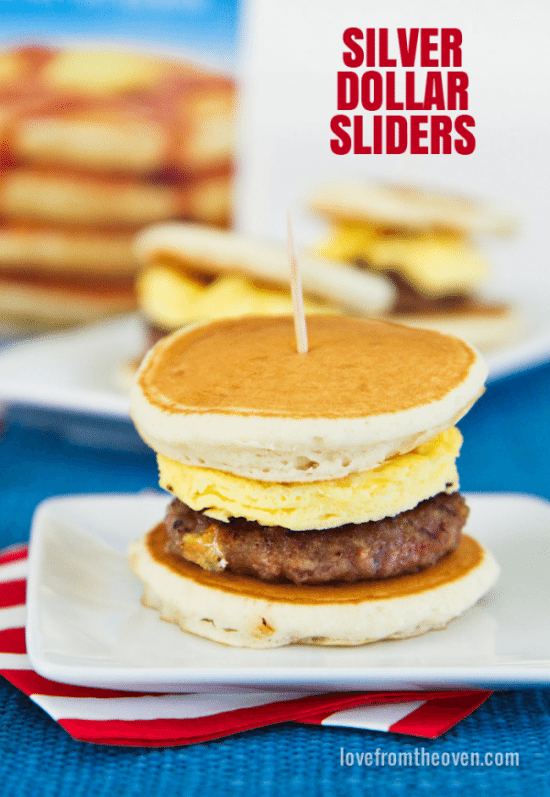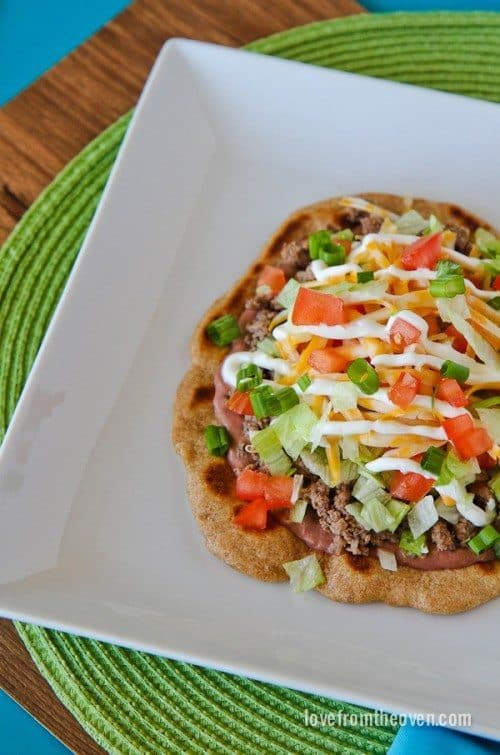 Disclosure: I am compensated as a member of the Krusteaz Bakers Dozen for my recipes and posts with Krusteaz.  All opinions are mine and mine alone, and I only share recipes that I personally love!