Want to win one of my most favorite items ever?  An iPad?   Though even better than my iPad because this is the iPad 3 baby!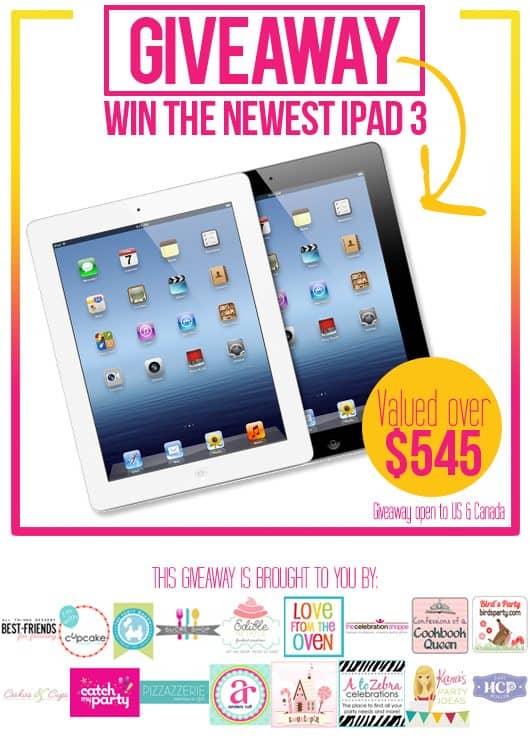 I use mine for everything, always have it in the kitchen (a freezer size Ziploc bag makes an awesome case in the kitchen by the way).   Heck, my toddler even uses it as a communication device since she is delayed in speech.  iPads ROCK.      This giveaway is brought to you by a number of great blogs, many of my favorites!   Use the Rafflecopter widget below to enter to win!
We're using Rafflecopter for this giveaway because it's one of the best, most secure ways to host a giveaway like this. It allows us to store and track entries as we get them and to draw a winner when the giveaway is over. To enter, you can either login to the widget with your Facebook account or with your name and a valid e-mail address.
a Rafflecopter giveaway