When it comes to frosting I very rarely, if ever, use a recipe. It's one of those things that I just eyeball and it is probably a bit different each and every time I make it. I get quite a few requests for frosting recipes, so I figure I should probably share an actual recipe.
Here is what most of my batches of frosting start off with…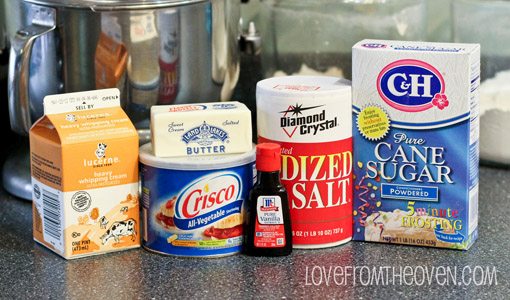 I loosely follow the recipe on the back of the C&H Powdered Sugar box for Five Minute Buttercream…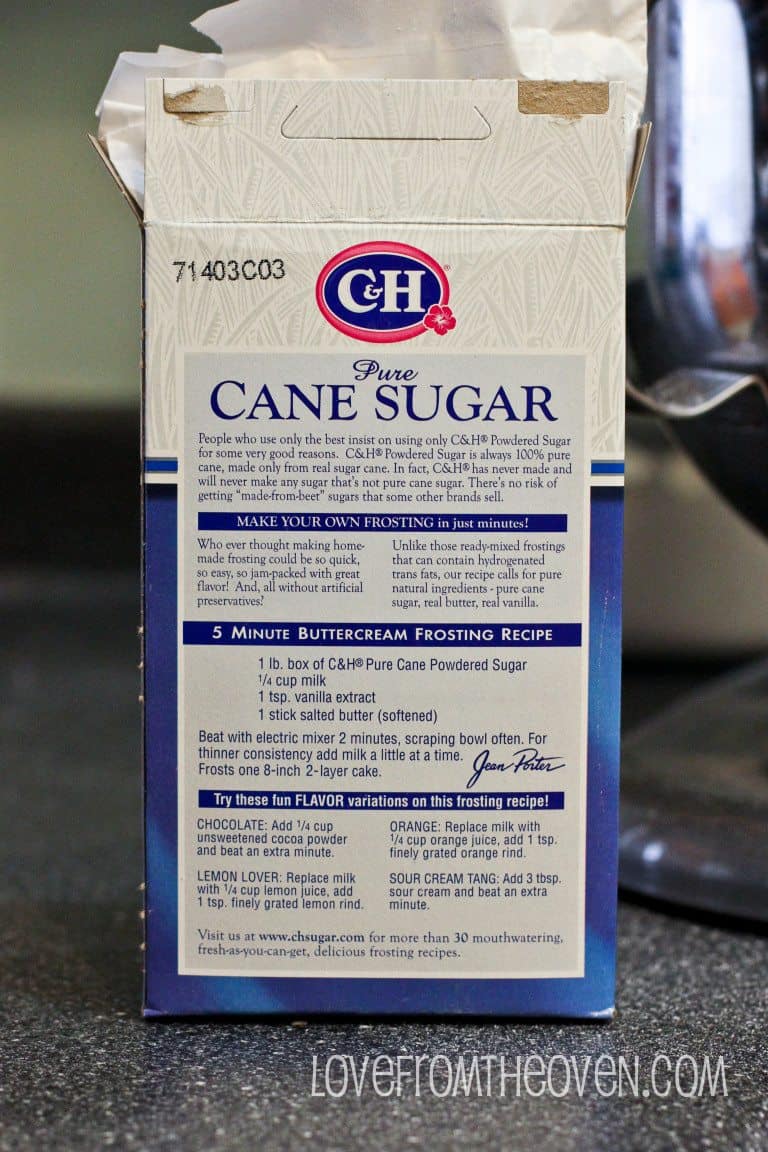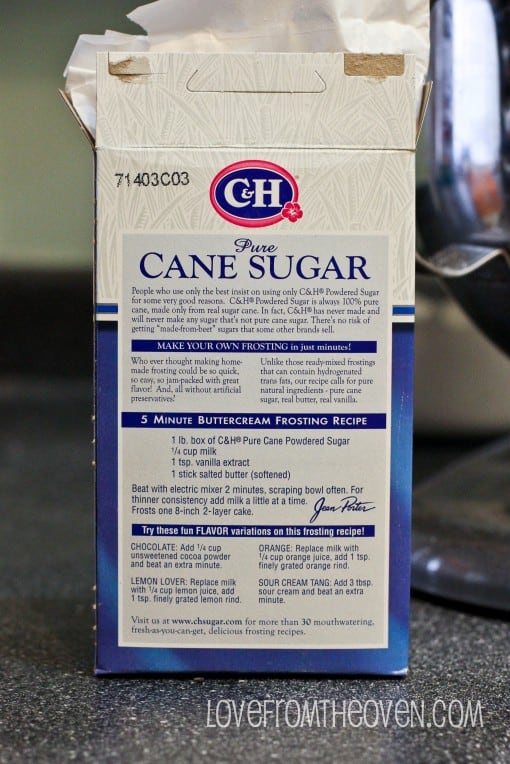 The recipe is as follows…
One 1 pound box of C&H Pure Cane Powdered Sugar
1/2 cup (one stick) softened butter
1/4 cup of milk
1 teaspoon of vanilla
Combine all items and whip with a mixer.
Some of the alterations I make to this include…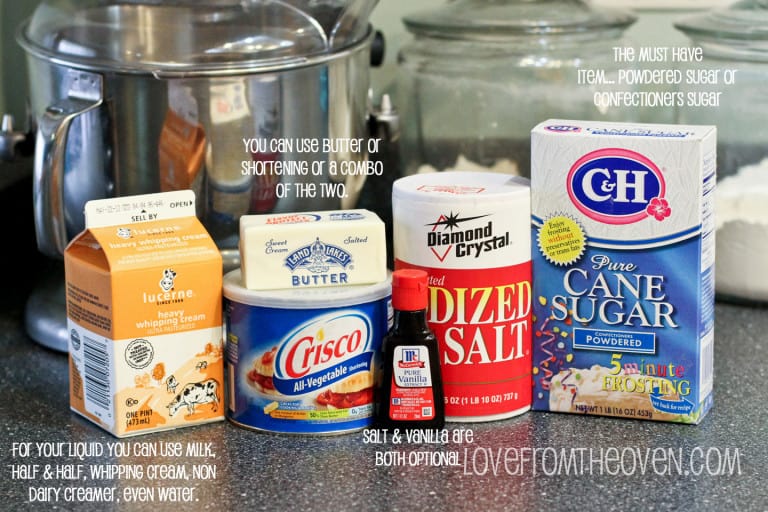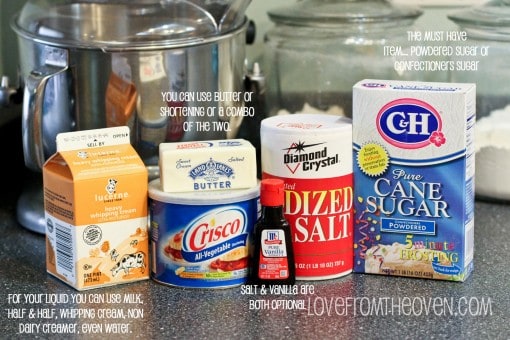 Using a mix of butter and vegetable shortening. If I want a pure white frosting, I will use shortening. If I'm taking my cake/cupcakes somewhere hot in the summer (hello, Phoenix here!) I make sure to use some shortening as it seems to hold up to the heat a bit better than butter. Otherwise I tend to just use butter.
Using whipping cream or half and half in place of milk.
Adding a teaspoon of salt (I prefer my sweet to almost always be cut with salt).
I up the amount of vanilla.
I typically do not measure my milk/whipping cream. I start with a small amount and start mixing, and slowly, approx a tablespoon at a time, add in more until I reach the desired consistency. Sometimes you may want a softer frosting, which I prefer if I'm covering the frosting in sprinkles, or a stiffer frosting when I am going to be piping the frosting on.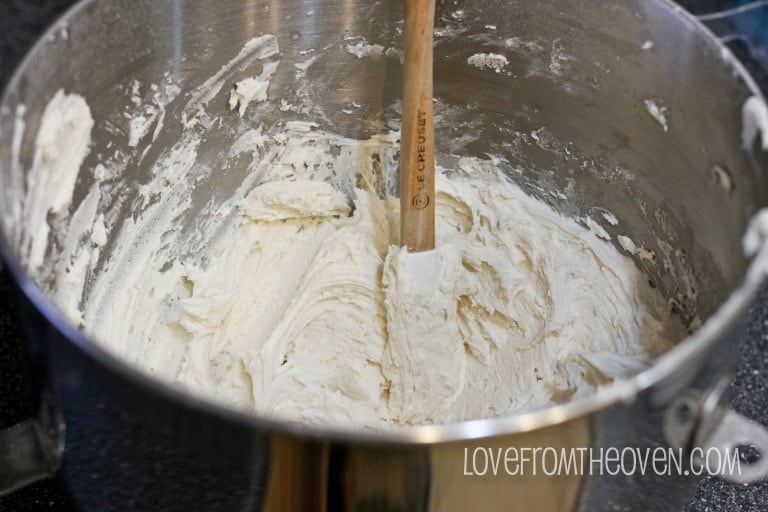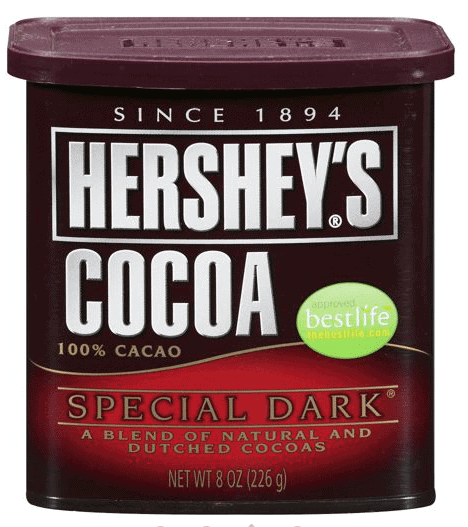 If I want to make chocolate frosting, I cut back a bit on my powdered sugar, and for this size recipe I'd use about 2/3rd of a cup of cocoa. I am a dark chocolate fan, so usually that cocoa will be Hershey's Special Dark.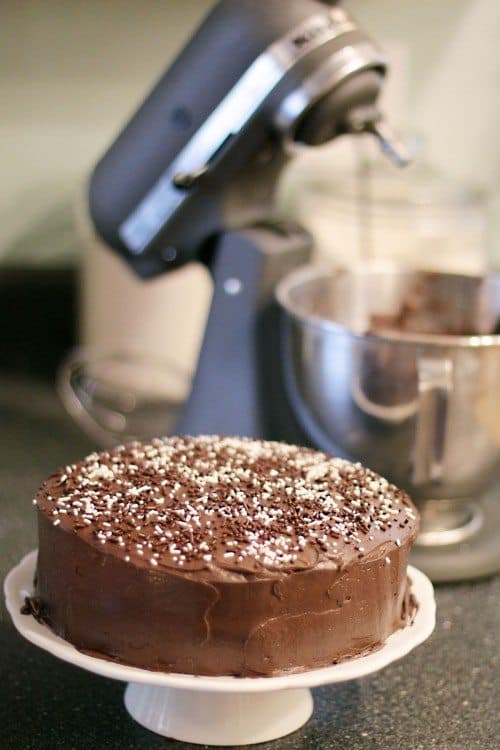 90% of my cakes, cupcakes and any other frosting needing treats are frosted with these basic recipes. Sometimes I do make Cream Cheese Frosting, and use the recipe I shared in this post for green (or any color!) velvet cupcakes.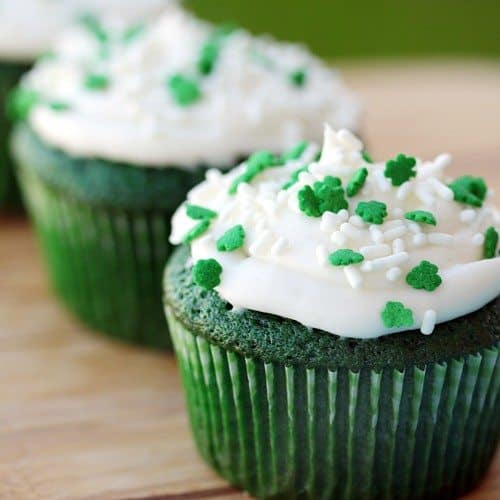 I've never (in my life!) made a cooked frosting – I will someday! If I was going to try a Swiss Meringue Buttercream, I would follow Rosie's tutorial over on Sweetapolita.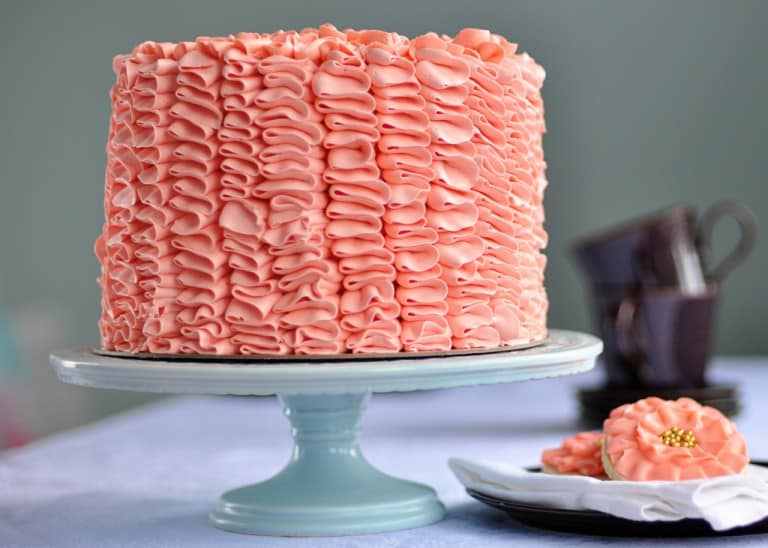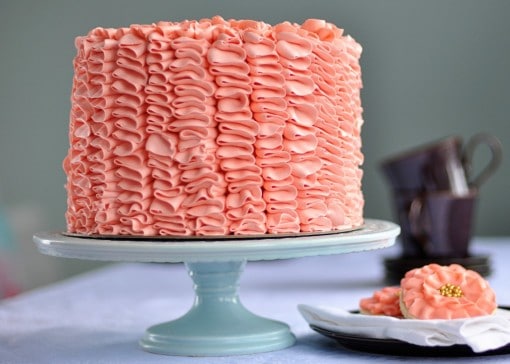 And if you want an exact measurement recipe for buttercream frosting, I LOVE Rosie's Sugary Birthday Buttercream Frosting. Sweetapolita has so many great cake and frosting recipes, make sure to take a look around the site.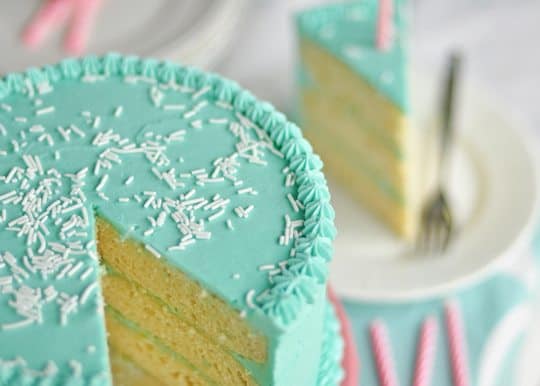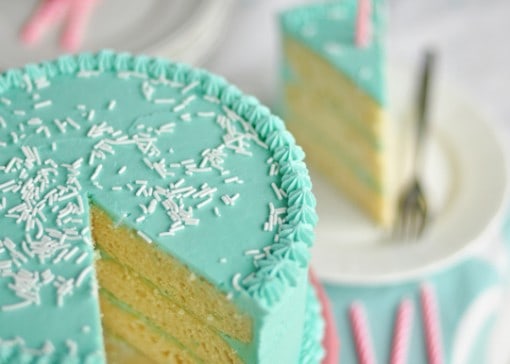 If you are looking for other great tried and true frosting recipes, I highly recommend checking out the amazing recipe round up over at Best Friends For Frosting. This post features 16 Favorite Frosting Recipes From Popular Dessert Bloggers. Talk about a gold mine! The gold probably being butter… 🙂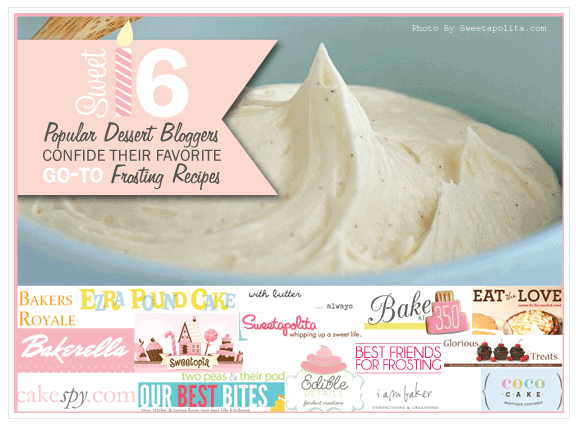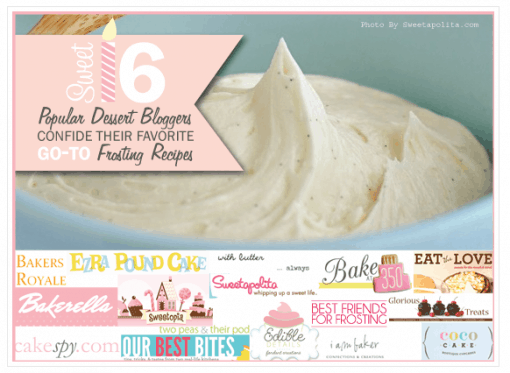 For store bought frosting I stick to Duncan Hines. Sometimes you need something quick, and it does a great job. My daughter's school (well, the health dept) does not allow us to bring in anything homemade, so I always bring canned frosting to school for holiday parties where I run a cookie decorating station. I love the new Frosting Creations line, it opens up so many creative options for bakers. If you are one who is a hard core homemade frosting maker, and just won't do canned, don't hesitate to try out the flavor packets in your vanilla frosting. While the flavors were made especially for the Frosting Starter, you can certainly experiment – it opens up a whole world of flavor options for the home baker.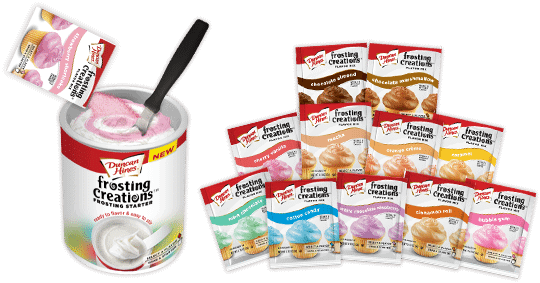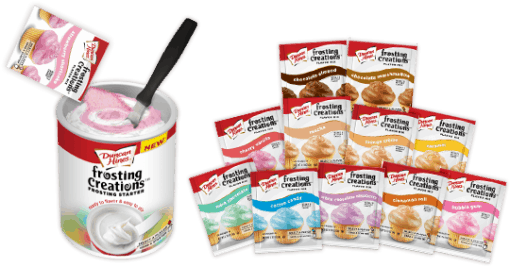 At the end of the day – HAVE FUN – IT'S FROSTING. It's pretty hard to mix butter and sugar together and not have it taste great. One of the things I love with the basic recipe I use is that I can keep adding to it. If I make it too runny, I add more powdered sugar. Too stiff? More milk (or a generous helping of vanilla).
Do you have a favorite frosting recipe?