Update – we have our two winners!  Congrats to Kelsey and Jennifer for discovering the sweet secret which is that Love From The Oven has a recipe on the new Kraft JET-PUFFED Mallow Bits containers!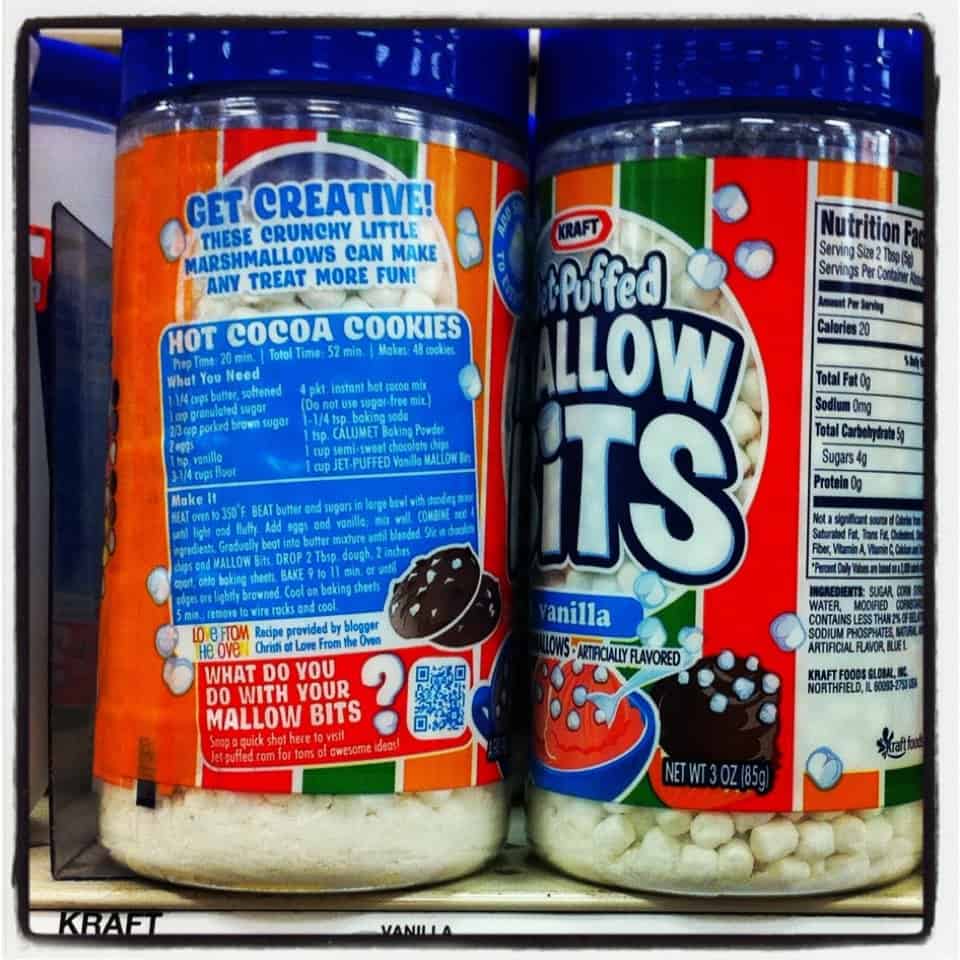 It's no secret that I love using the new Kraft JET-PUFFED Mallow Bits in my recipes. And it turns out that Mallow Bits have some love for Love From The Oven as well. I am super excited to share this secret love connection with my readers and thought it would be fun to make a game of it – complete with prizes of course! I've had to keep this sweet secret for what feels like forever and I'm thrilled that it's almost time to reveal it. But what fun is it for me to just blurt it out when I can let two of my readers share it instead? This sweet secret has been spotted in stores across the country so it's just a matter of time before the sweet secret is out. Do you want to be the one to discover & share the sweet secret and win a sweet prize?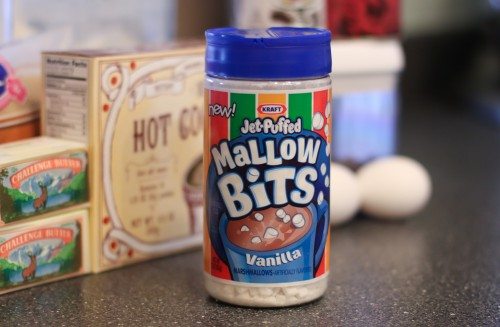 The Love From The Oven & Mallow Bits Sweet Secret Contest
What is the goal?  Find out what the Love From The Oven & JET-PUFFED Mallow Bits sweet secret is.
What is the prize?   A Sweet Kraft JET-PUFFED Marshmallow Variety Prize Pack.
How many will win?  Two lucky winners (open to U.S. Residents only).
So what do you have to do????  Find and photograph the Love From The Oven & Kraft JET-PUFFED Mallow Bits sweet secret.  You will know it if you see it, I promise!   
The first two people to discover what the sweet secret is and share it WITH A PHOTOGRAPH THAT THEY HAVE TAKEN THEMSELVES (and it has to be a correct photograph, not just any photograph and it can't be a graphic that you found online – plus I'm 99.9% positive that there is no graphic out there of it!) on either the Love From The Oven or JET-PUFFED Facebook pages will win.  Remember you must share a photo, writing the answer will eligible to win.

CONTEST IS NOW CLOSED.
The first person to post a correct photo, that they have taken themselves, on the Love From The Oven Facebook Page will be one winner and the first person to post on the JET-PUFFED Facebook Page will be the other winner. I will be checking in on Facebook to watch for the winners, but I am not on Facebook at all times – so if you post, please be patient and know that I'll be checking in soon!

Again, when you find the sweet secret, you will know it. Click here for a little photo hint of what you might want to look for. Good luck! I can't wait for the sweet secret to be out!!!
Open to US Residents only. Visit the Love From The Oven Giveaways page  for complete rules. Kraft Foods is providing the prizes for this program at no cost to me. This program is not administered or sponsored by Kraft Foods or its affiliates, but solely by Love From The Oven.