One of my favorite food blogs is Averie Cooks. Not only is Averie one of the sweetest bloggers I know, but her recipes make me swoon, stare longingly at my screen and quite possibly drool a fair amount. And she is amazing at creating bar recipes, so when I wanted to do a week of magic cookie and seven layer bars, I knew I just had to include some of Averie's recipes.
Here are some of the delicious decadent bars you can check out over on Averie's site…
Chocolate Banana And Biscoff Graham Bars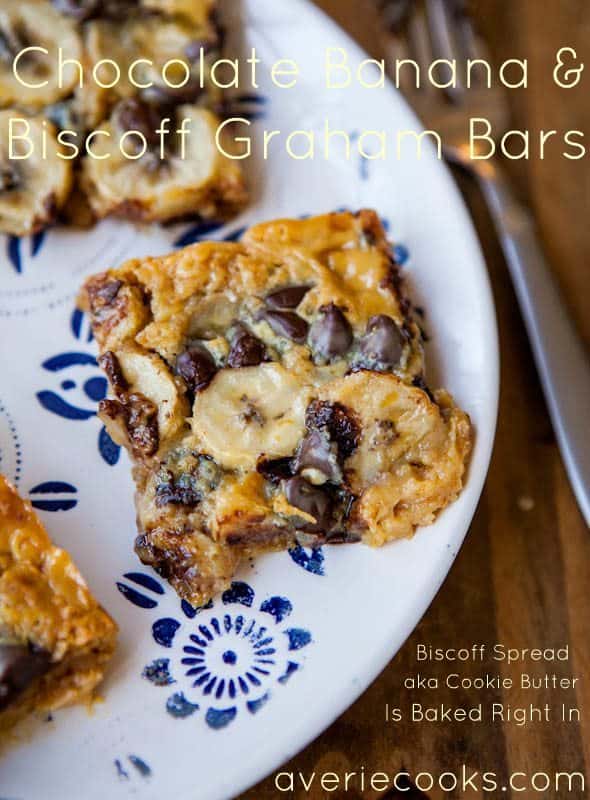 Coconut Peanut Butter Magic Cake Bars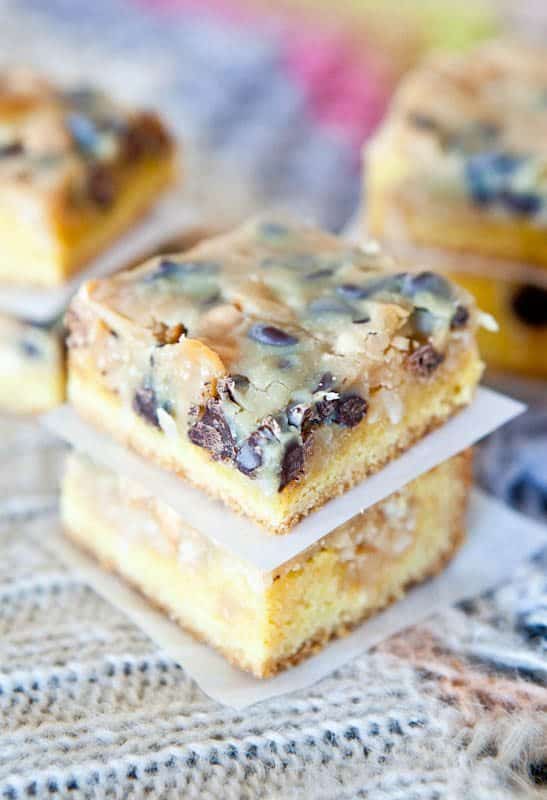 Averie's personal spin on Magic Cookie / Seven Layer Bars – Magic 8 Bars, because more is more when it comes to cookie bars.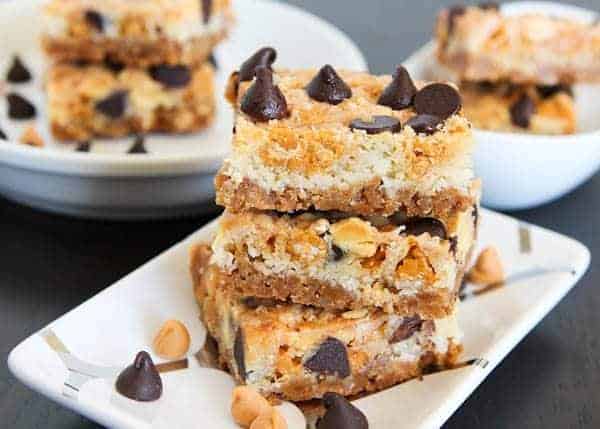 And are you ready for these? White Chocolate Vanilla Marshmallow Cake Bars. That looks like bliss on a plate to me.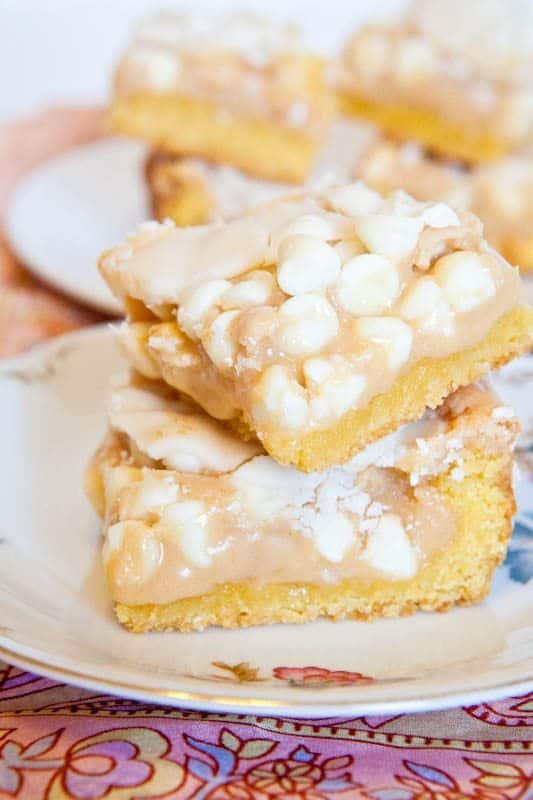 See, I told you, Averie knows how to create some amazing magic cookie / seven layer bars. Enjoy!