Happy Monday! I hope everyone had a great weekend. I spent my weekend playing mama bear to my oldest who had the flu. She appears to be on the mend, but I think her little sister is following in her footsteps. That's this time of year for you! I'm consuming all the garlic, elderberry, probiotics and vitamin c that I can in hopes of fighting off getting it myself. That mom sick day program, well, it's not exactly robust. Maybe we need a union?
On to more exciting things. I am so excited today to introduce you to our second contributor here at Love From The Oven, the lovely Melissa from Ice Cream Inspiration. That's right, ice cream. She has some amazing ice cream recipes like Dark Chocolate Raspberry Swirl and Chocolate Pecan Pie (not to mention drool worthy ice cream photos for you!). And then there is her caramel. I'm such a sucker for caramel!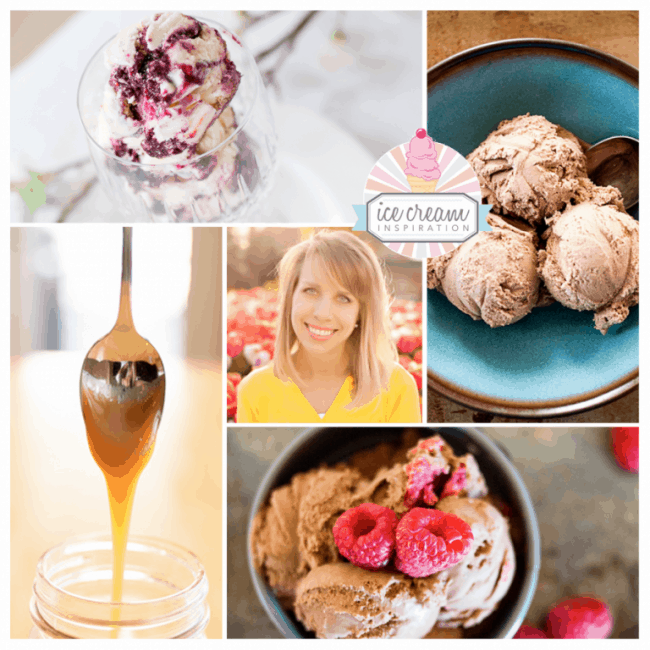 I am so happy that she's going to be sharing some amazing and delicious ice cream recipes with us here at Love From The Oven. I will let Melissa tell you more about herself…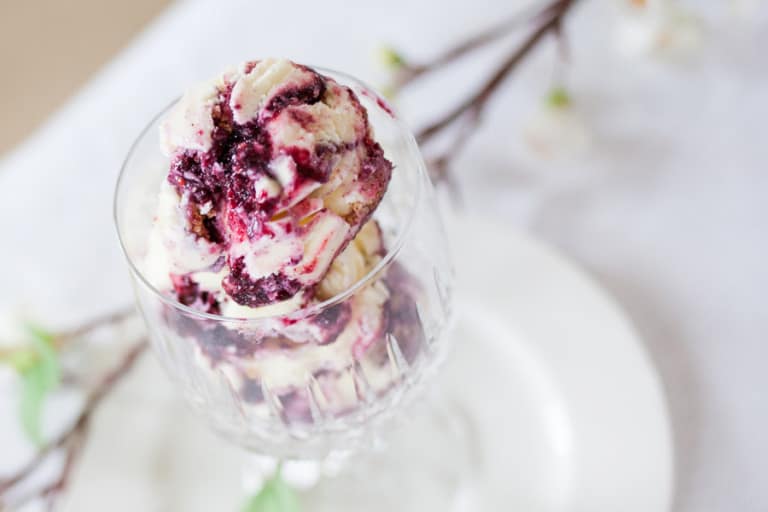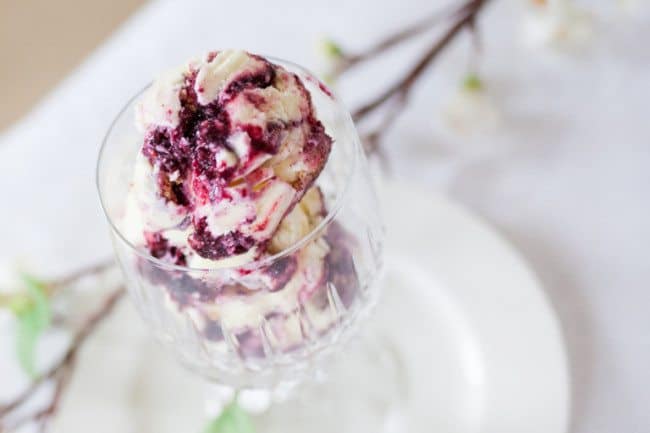 You knock on the door, so excited to spend a fun, relaxing evening with your best friend. You can't wait to share all your news, eat delectable treats, and watch Strictly Ballroom for the fifth time. Your bestie answers the door, you step in and give her a hug, and then notice somebody else sitting on the couch, looking at you expectantly.
"Hey, this is my friend (insert name here)," your bestie says. You politely say hello, but you are crestfallen. Who is this interloper? This uninvited stranger. This third wheel! You make the best of the situation and try to make pleasant conversation. As the night goes on, you find yourself actually liking this interloper, this uninvited stranger, this third wheel. She turns out to be kind of cool. And suddenly, you are glad she was there, because now you have a new friend.
So Christi is your bestie, and I am the interloper. But Christi invited me, and she invited you, too! We can all be friends! So here's what you found out about me in between the Paso Doble and the Rumba (if you haven't seen Strictly Ballroom, you simply must).
My name is Melissa. I have lots of interests and have had more crafty hobbies than you can count, but my main loves are cooking, photography, and my family. More on those a little bit later.
I grew up in Utah and Washington state and attended college at Brigham Young University where I got a degree in Elementary Education. I also served a mission for my church in Las Vegas, Nevada. After teaching 3rd grade for two years in Idaho Falls, Idaho, I had the amazing opportunity to teach English in Japan for a year. I loved it, even though I did not love all the cuisine. I have made a vow never to eat potato jello or squid, in any of its myriad forms, ever again. Ever. But the people were amazing, and the culture was so vibrant and interesting. Here are some pictures I took while I lived there:
After returning from Japan, I met my husband, we got married and moved to Denver, Colorado. After our second child was born, I became very interested in photography and spent many years honing my skills. Three years ago, I fulfilled all the requirements to become a Certified Professional Photographer. I specialize in creating portraits of children and families. I especially love close-ups of faces, where I feel like I can stare into the person's eyes forever.
You can see more of my work at my photography website, Blue Prints Photography.
My other great love is cooking. I am constantly trying new recipes (which my family of picky eaters does not always love). But I'm not one of those people who only cooks what my family likes. If I did that, we would have chicken and mashed potatoes every night! So I try to expand their horizons with all kinds of ethnic food (not involving squid) and new takes on old classics.
One thing they don't complain about is my love of ice cream. Ever since we got an ice cream maker, I have been inventing ice cream flavors, using only fresh, natural ingredients. Real fruit and real essential oils rather than flavor extracts (although you totally can still make ice cream with flavor extracts–I won't judge). I recently launched my ice cream blog called Ice Cream Inspiration. There you can get recipes for my expanding repertoire of ice cream, (like Dark Chocolate Raspberry Swirl Ice Cream and Chocolate Pecan Pie Ice Cream) and ice cream-related items such as toppings, mix-ins, and cones. You can also read funny stories, because sometimes I like to tell funny stories.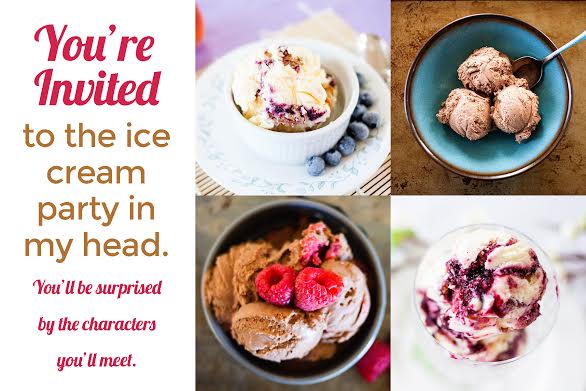 The biggest loves of my life are my husband and my kids. I have an amazing husband who is extremely supportive (especially as a taste-tester for the ice cream) and three girls who both exasperate and entertain me.
So hop on over to Ice Cream Inspiration and be inspired! I am adding new flavors all the time. In fact, if you have a suggestion for an ice cream flavor, I would love to hear about it in the comments below! While you are on my site, please look for the big pink button in the right sidebar and subscribe! You won't be sorry. We're friends now 🙂
Ice Cream Inspiration on Pinterest
Ice Cream Inspiration on Facebook