While I think it's perfectly acceptable to have cupcakes for dinner, my inner mom voice seems to think that I should create dinners with things like proteins and vegetables for my children. Okay, fine, I'll play along, but that doesn't mean I can't make it fun. Cupcakes + Dinner = Mini Chicken Pot Pies made in the Babycakes Cupcake Maker.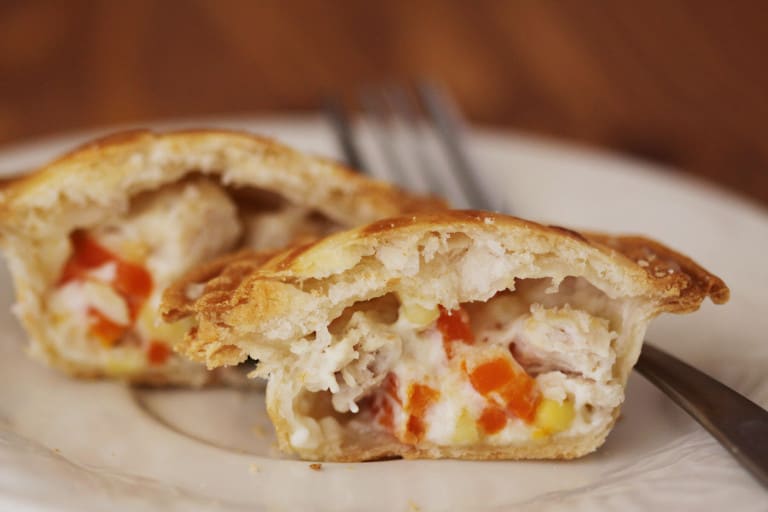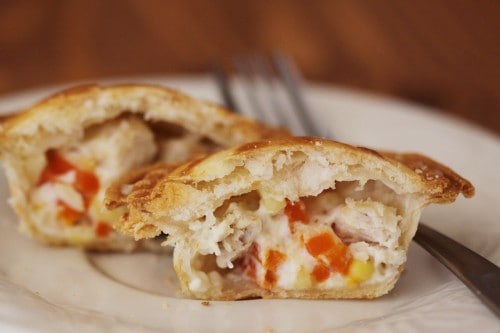 These were really easy to make and taste great. I used the ready made pie crusts that you can pick up in the refrigerator section of your grocery store, frozen veggies, grilled chicken strips and made a sauce of cream cheese, milk and a bit of cornstarch for thickener. You could really use any chicken pot pie filling recipe – so whatever your favorite may be, go for it.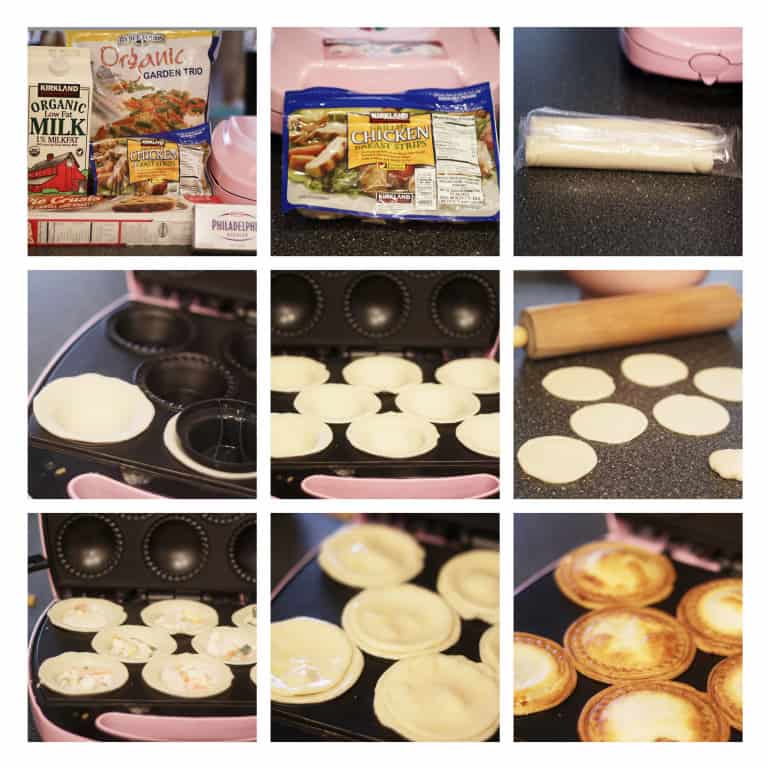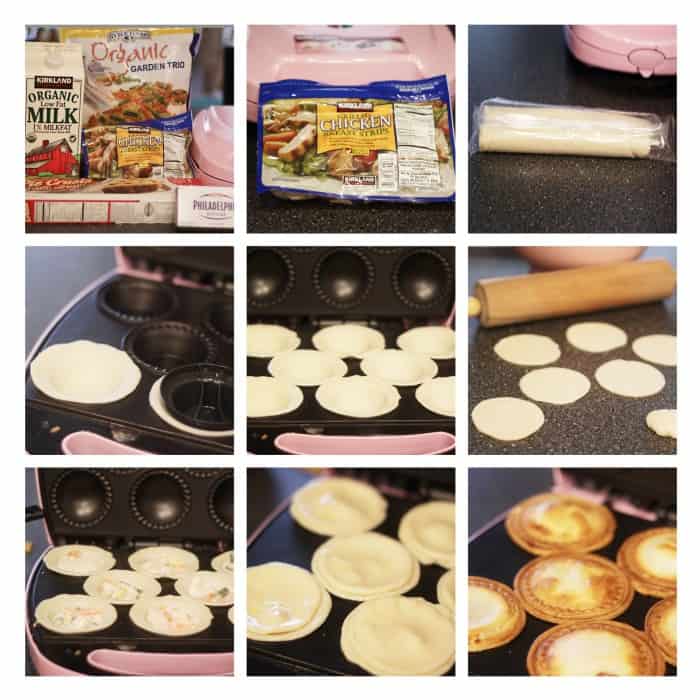 I followed the instructions that came with the Cupcake Maker on how to use it for pie crusts. They include this great little tool with the Cupcake Maker that allows you to cut out the perfect size crusts, tops and also helps you push the crust down into the wells in the maker. It ended up being so much easier than I was expecting it to be.
After cutting my pie crust circles, I set them into the Cupcake Maker, pushed them down with the insert they provide, then added my filling. After you have your filling in, put the tops on your pies, add a bit of an egg wash, and close the cupcake maker to cook for 12-15 minutes. That's it! You now have adorable and delicious mini pot pies.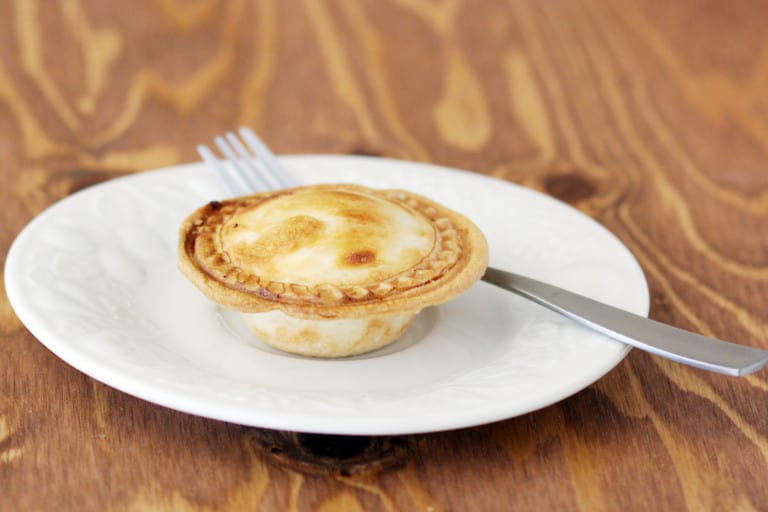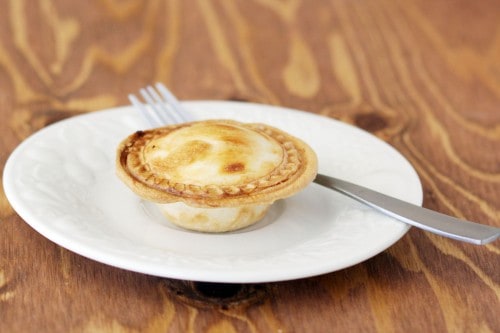 Yum yum! I also made a few in a traditional muffin pan and baked them in my toaster oven. They worked and tasted great, but they did take longer to make and most of them fell apart as I tried to take them out of the muffin tin. Here's how I made them, in case you feel the need to make these immediately and don't have a Babycakes Cupcake Maker standing by. Though don't forget to enter to win one!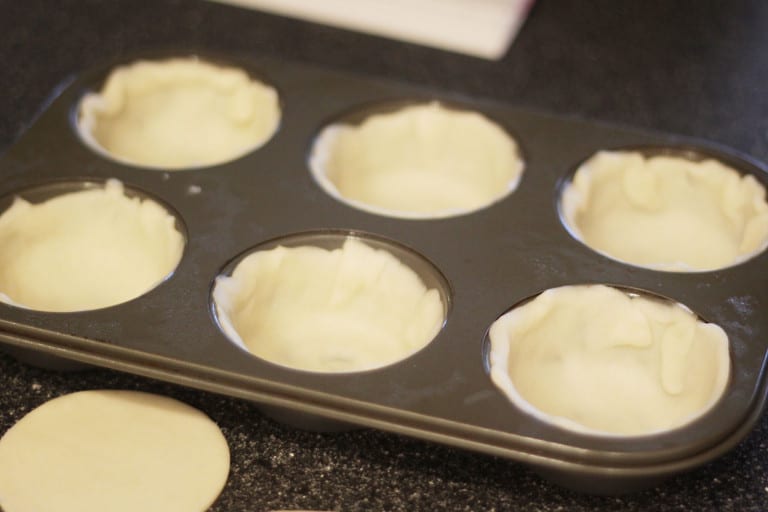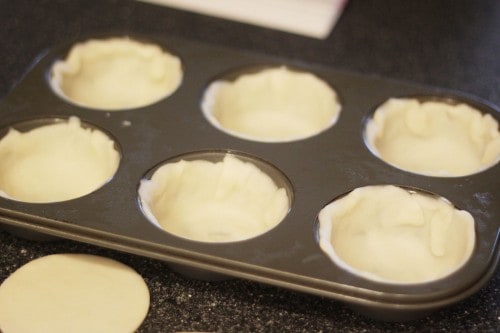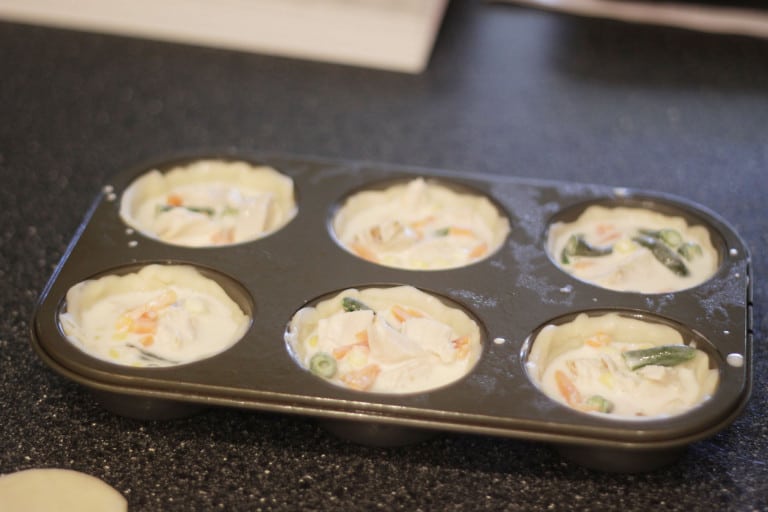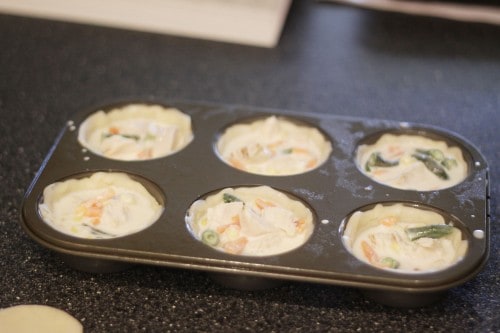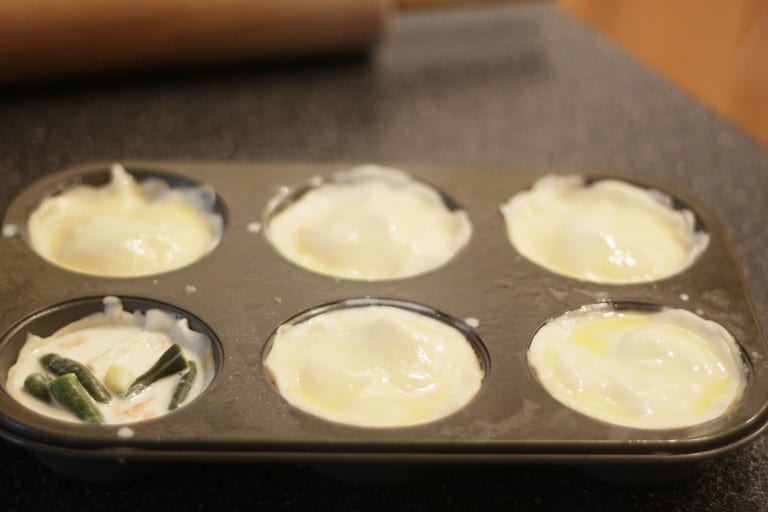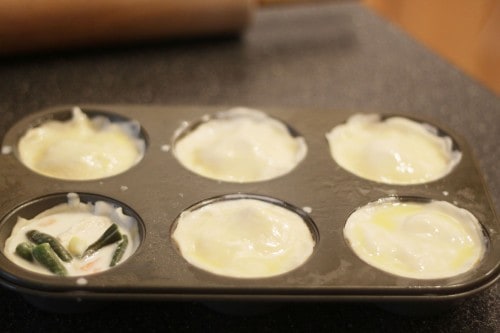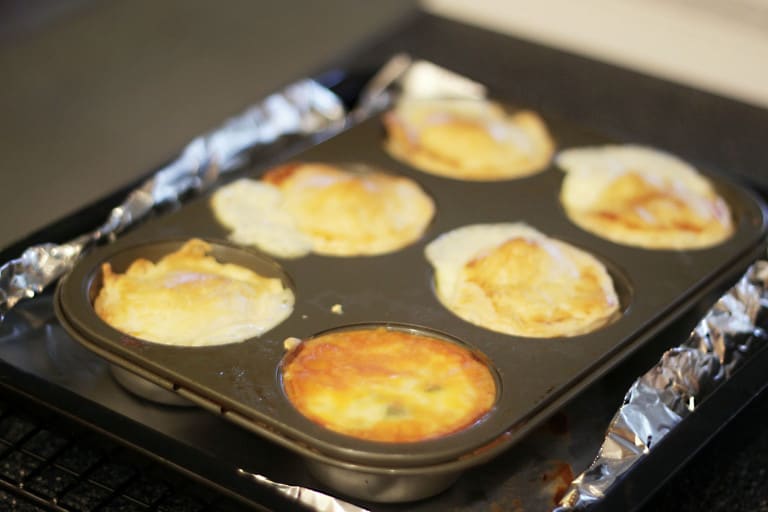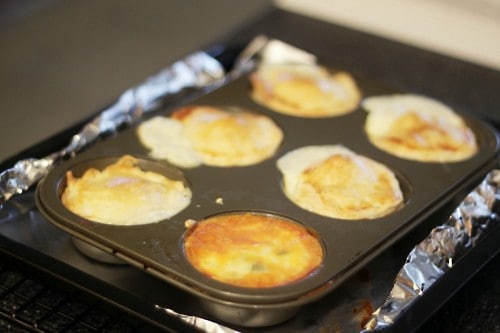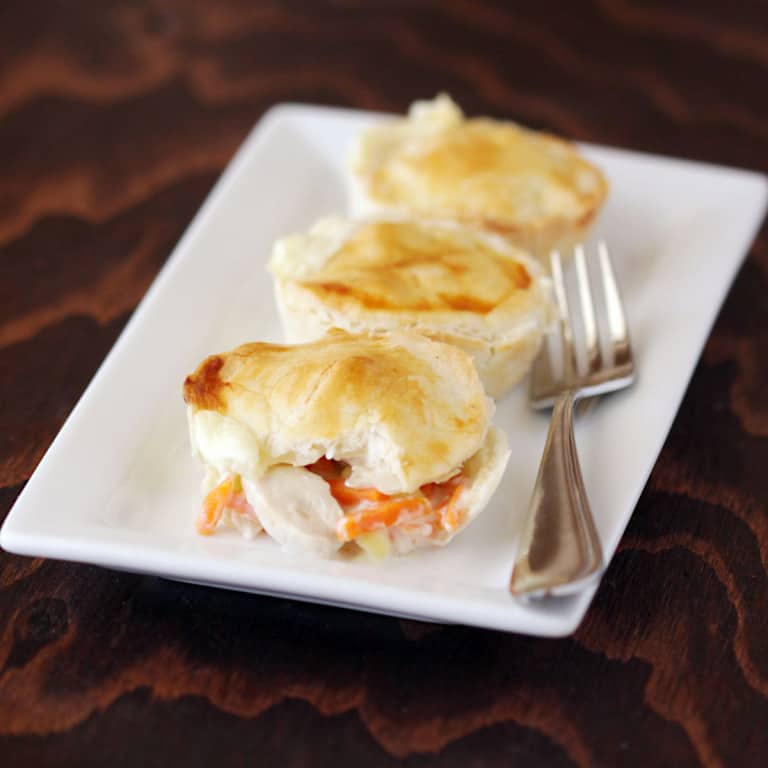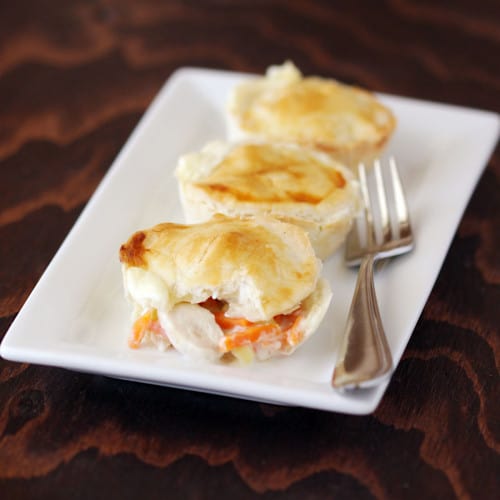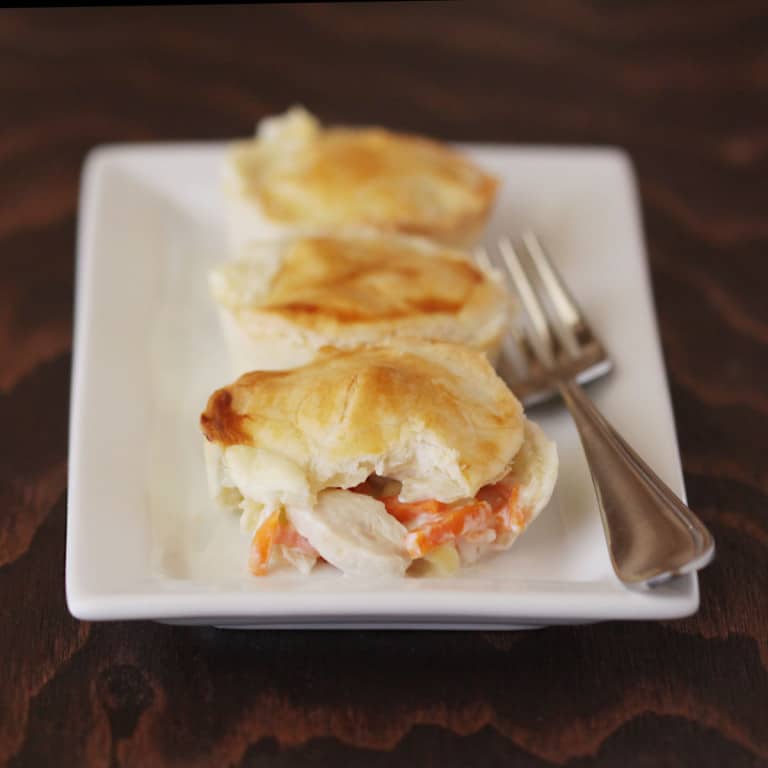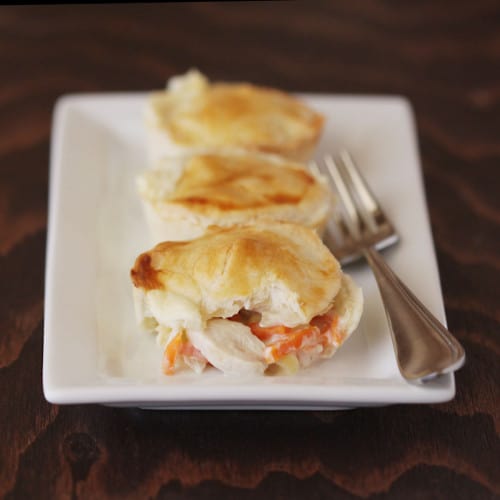 Now dessert. Cupcakes maybe?  🙂