While I love to make cupcakes, one of my favorite small treats to make are mini cakes. Not much larger than a cupcake, they are perfect for individual servings, but there is something super sweet about them. These are perfect for Easter and would look darling on an Easter table.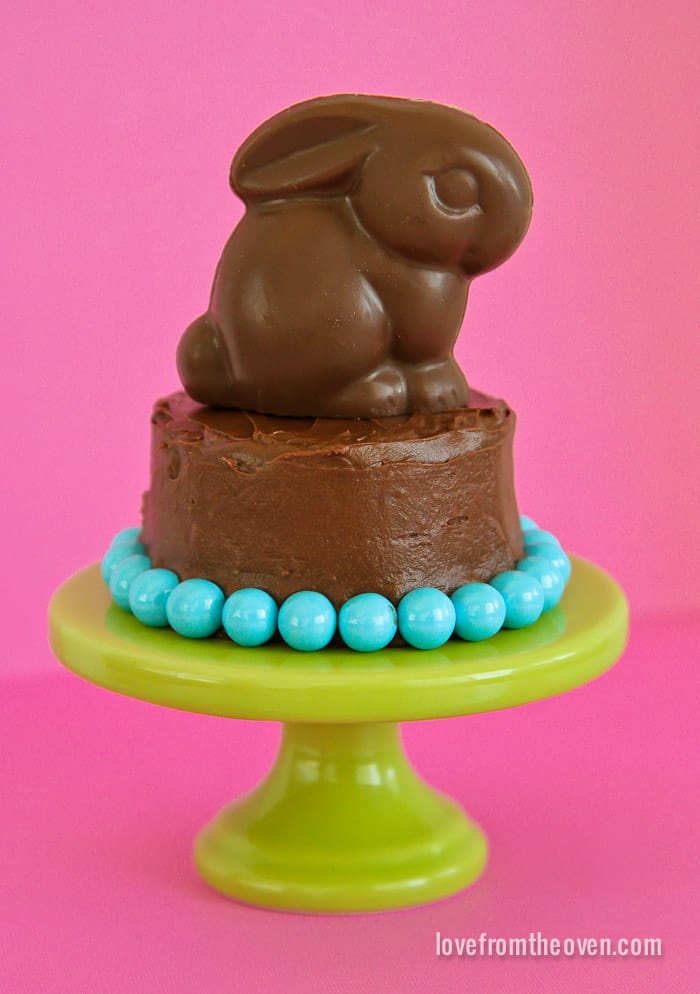 This isn't so much a recipe as it is an idea. You can make these in a variety of ways. Sometimes I make a sheet cake and then cut pieces of the cake with a round cookie cutter. Sometimes I use brownies and do the same. I even like to stack cookies and make a mini cookie cake. You can keep it super simple and use cookies from the bakery even! Just select a soft cookie, and use a round cookie cutter, slightly smaller than the cookie, to cut your cookies into identical sized rounds, then layer and frost them just like a cake – a tiny little cute cake!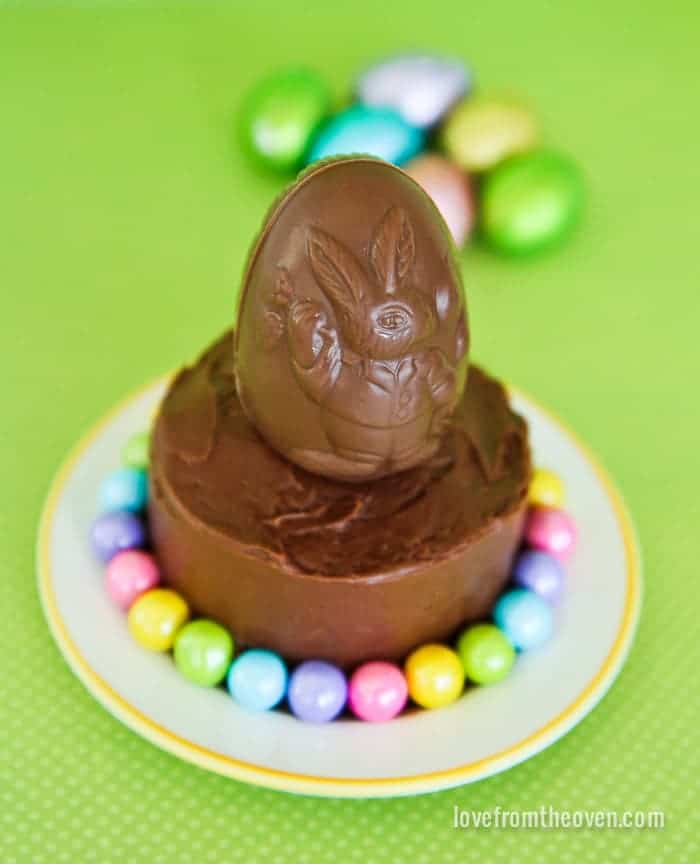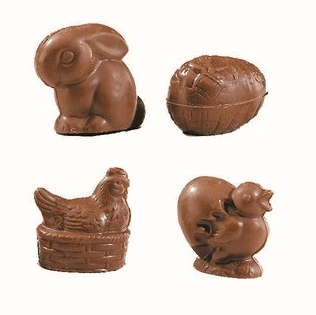 The fun in these is how you decorate them. These were decorated with candies from SweetWorks, both their Celebration Sixlets and cute little mini Niagara chocolate Easter figures. Totally loving these tiny little chocolates for Easter. They are the perfect size for topping a mini cake or for tucking into a large Easter egg or slipping into an Easter Basket. They also have a variety of white chocolate (yum) candy eggs and bunnies.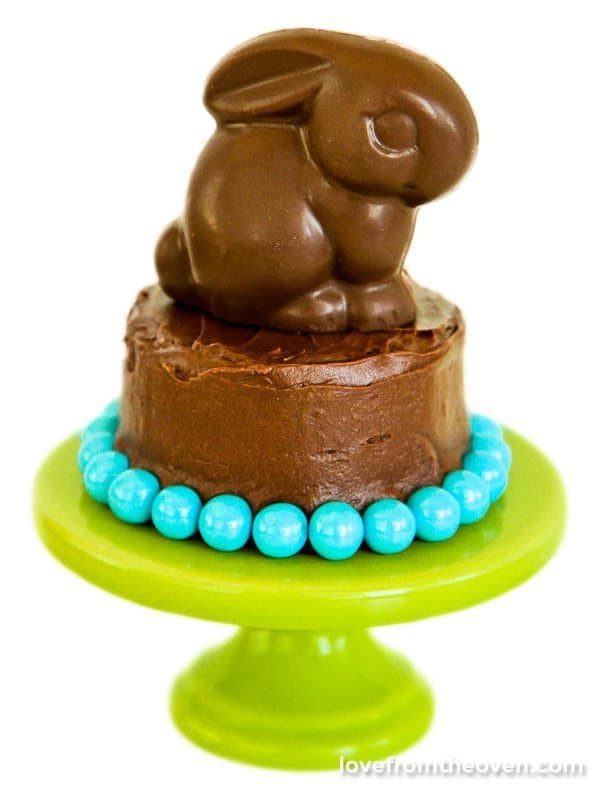 It would be darling to add a place card to these and use them when setting your Easter table.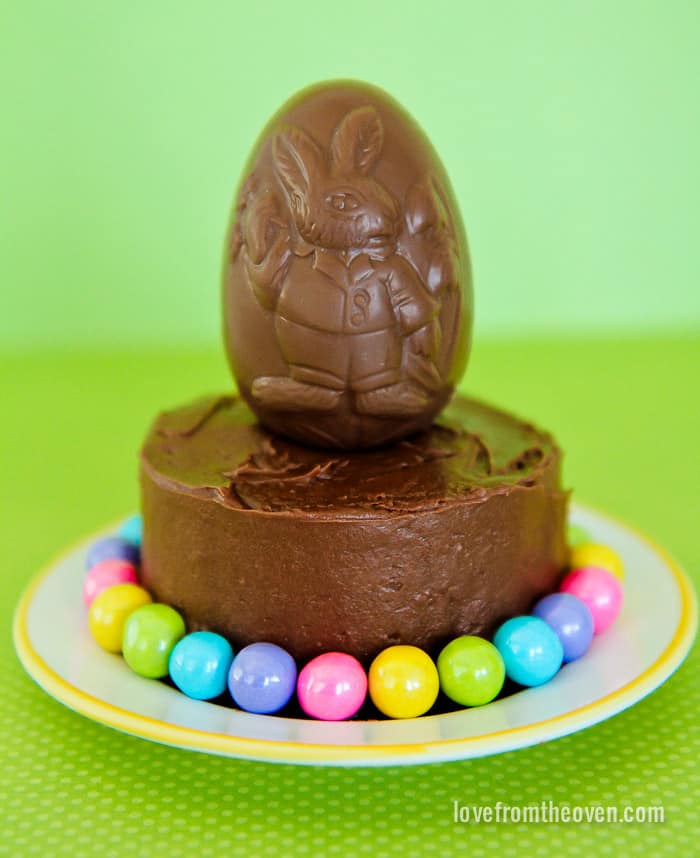 Enjoy!