Want an incredibly fast way to turn a simple cupcake into a super fun treat? How about something like this…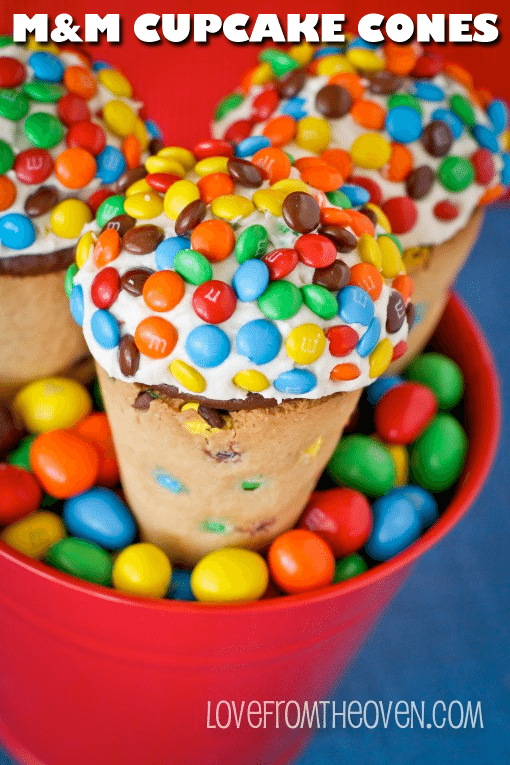 M&M Cupcake Cones using the Cone Guys Cookie Cones With Baked Mini's Chocolate Candies from Fancy Flours. They are also availble from PA General Store online.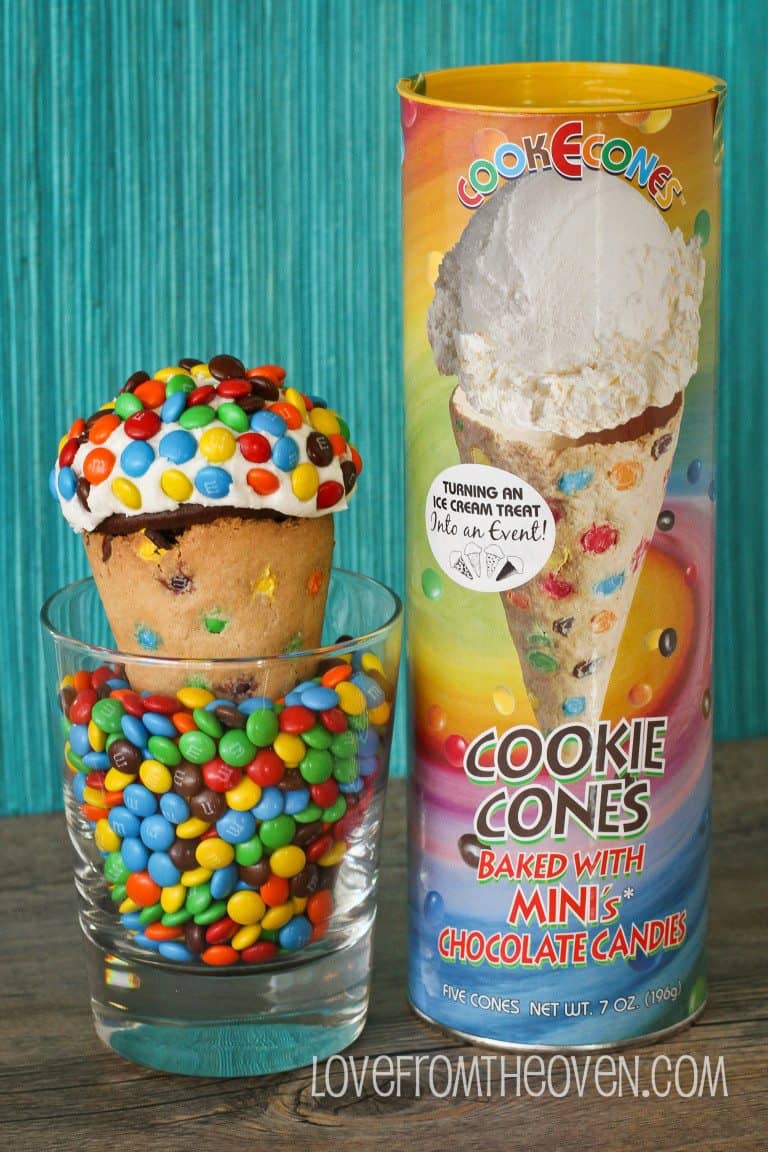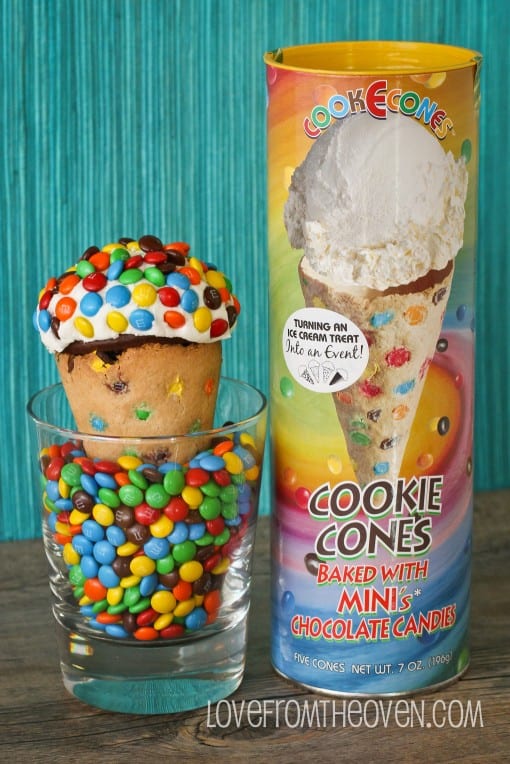 I'm crazy for these cones Cone Guy Cones. They are so fun. The M&M style cones are similar to the pretzel cones and give you even more fun creative baking options. I see so many fun possibilities for kids parties with these.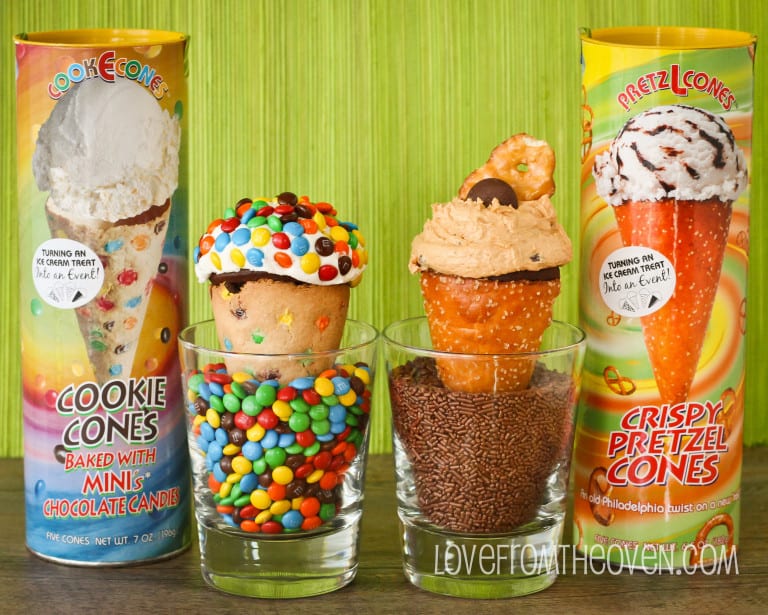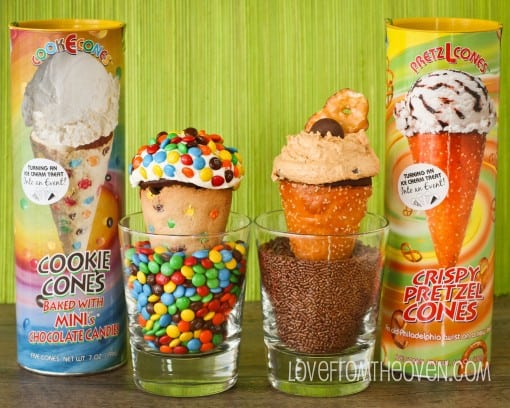 These are so simple to make. I used a Duncan Hines chocolate cake mix and a vanilla frosting and just coated my frosting with mini M&M's. I also stirred some M&M's into the frosting, to sort of duplicate the ones baked in to the cones.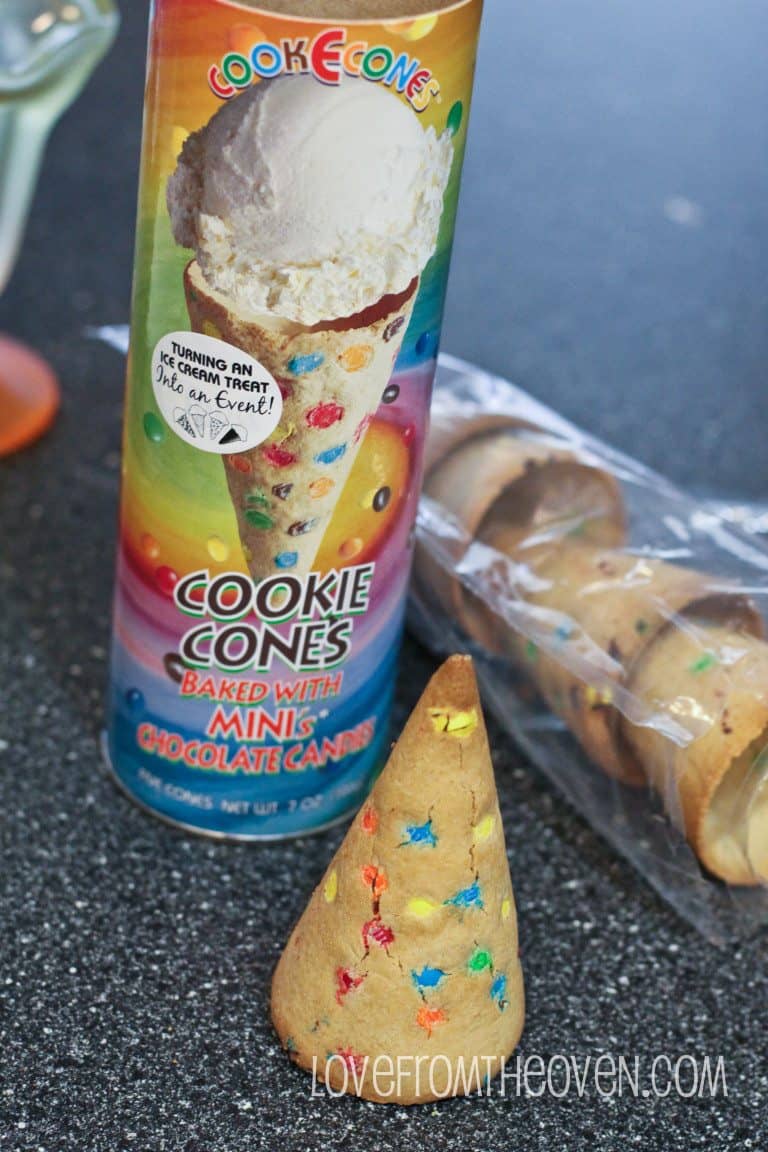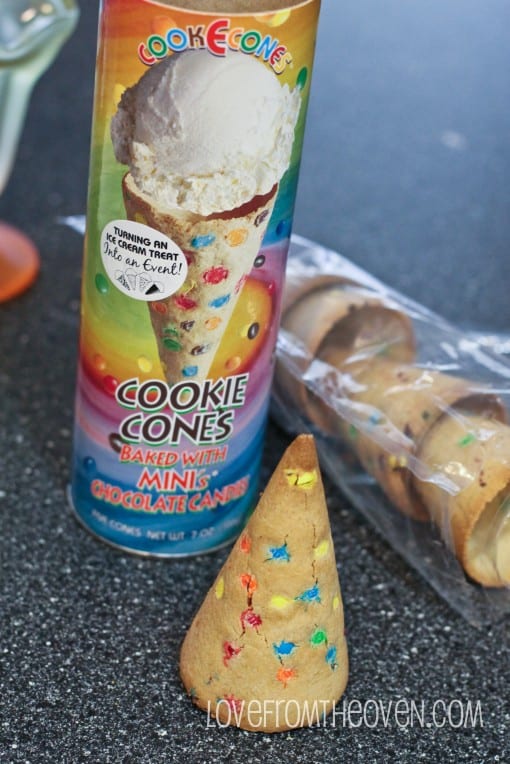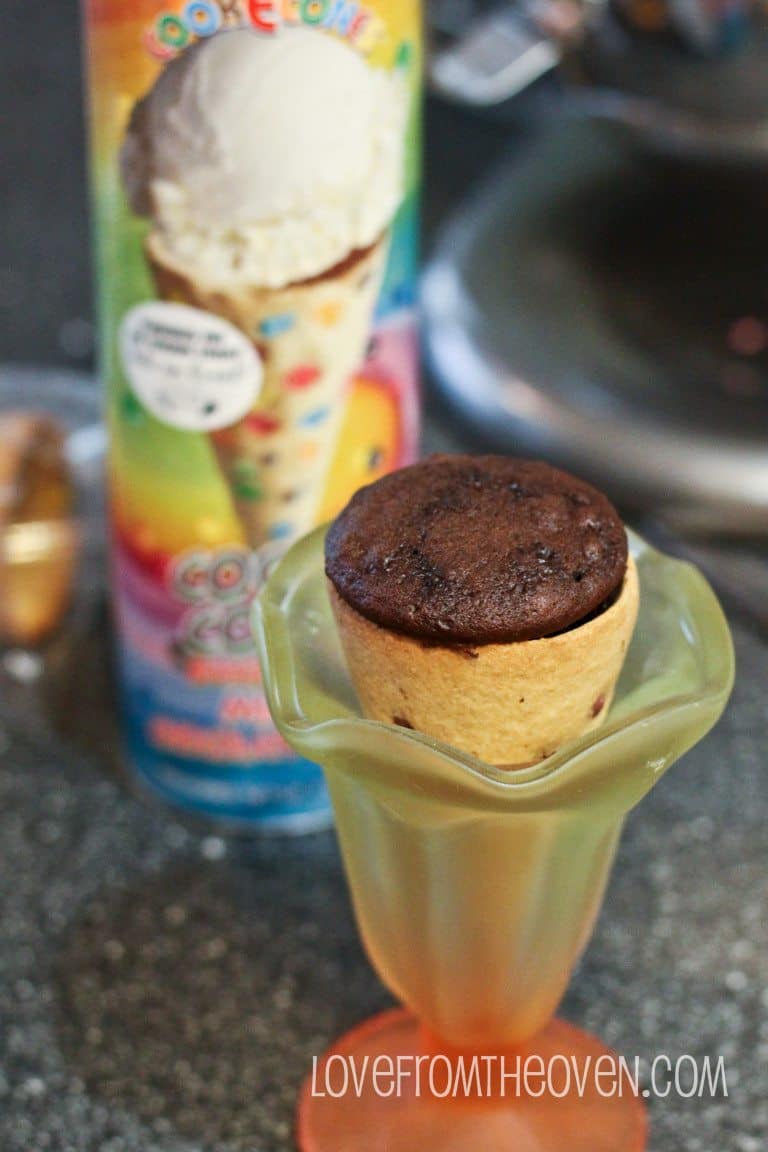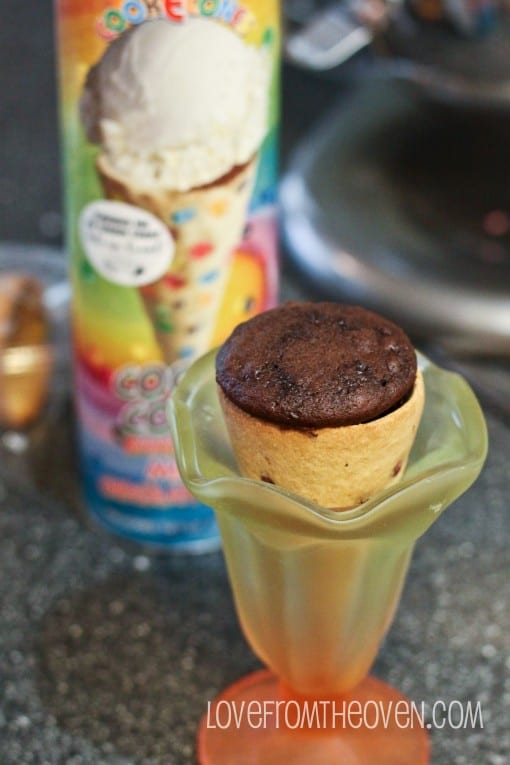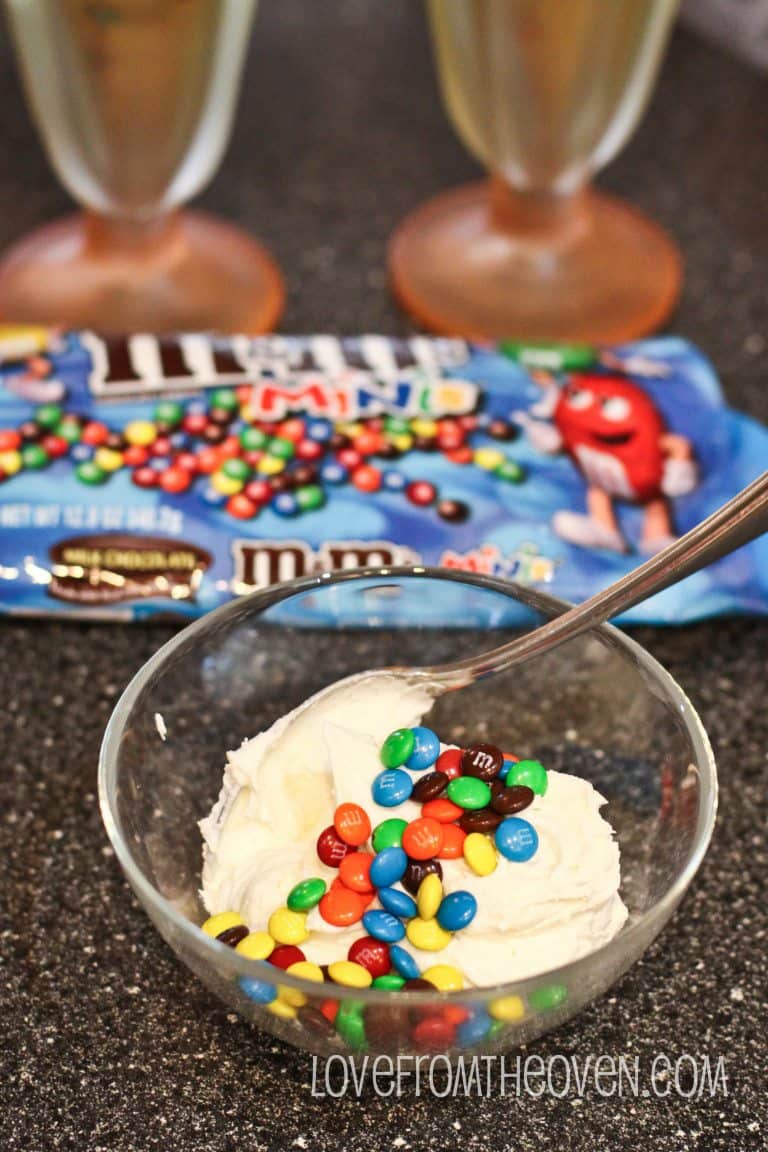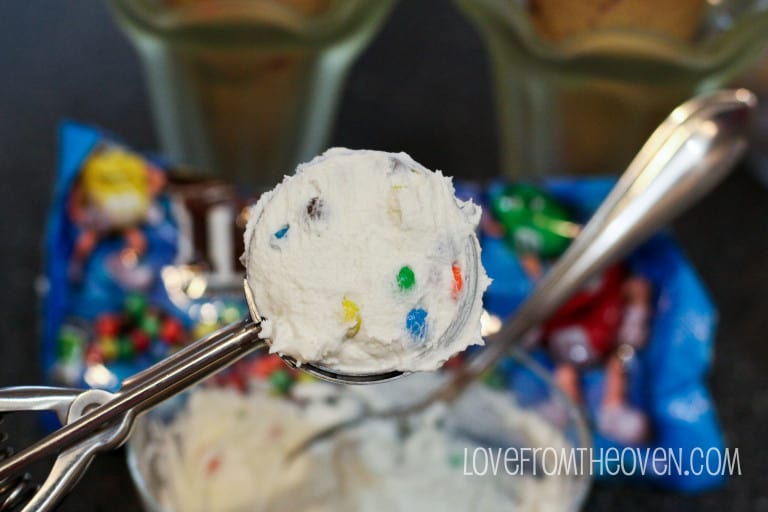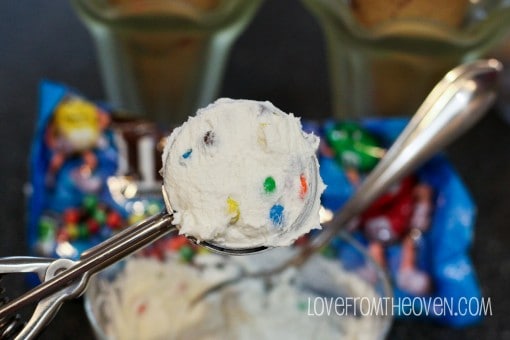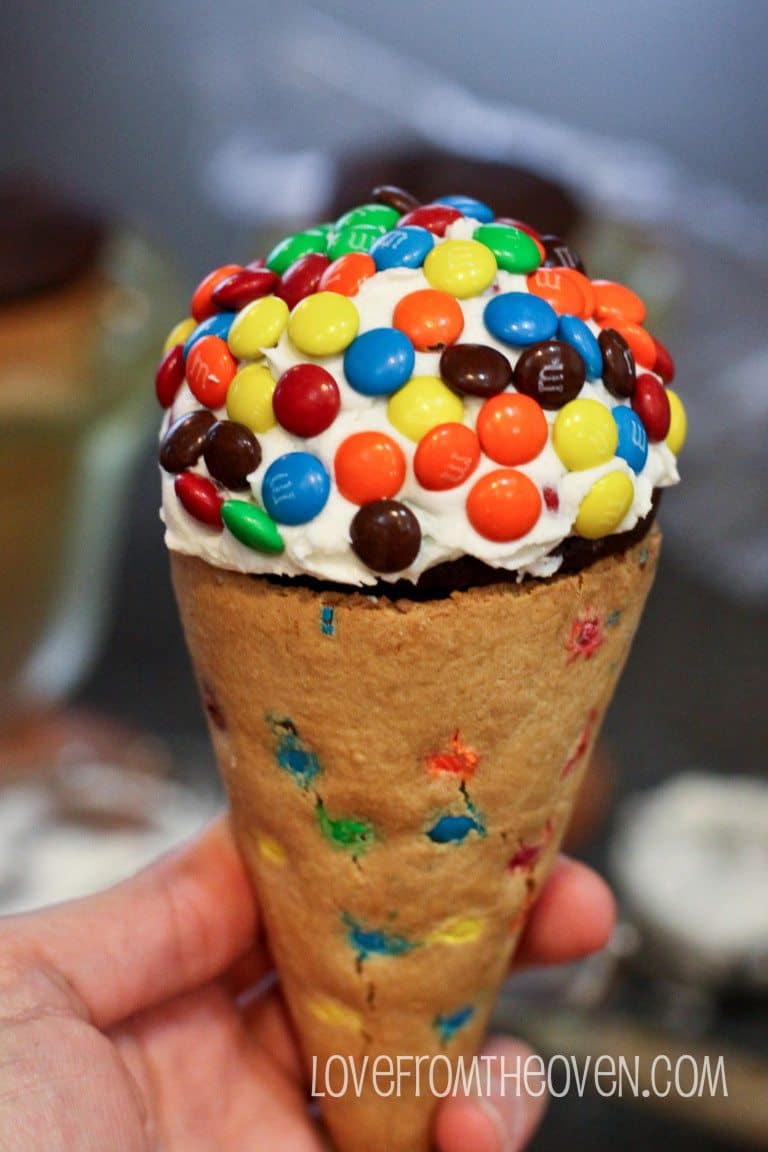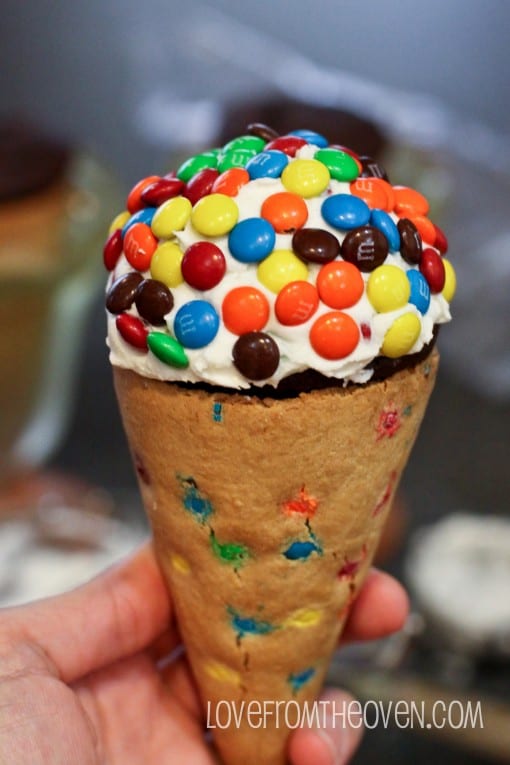 Seriously, it's that easy. I love recipes/ideas that are super easy to throw together, yet manage to have a really fun impact. And to be honest, you could probably drop store bought cupcakes into the cones if you were pressed for time – what an amazing way to dress up a store bought cupcake!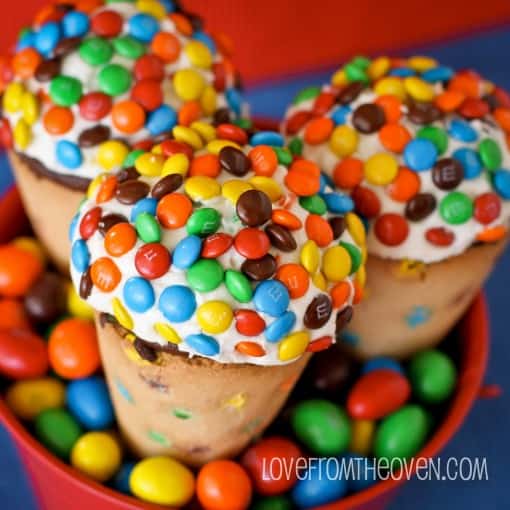 How fun would these be for a party with a rainbow theme? Or a circus theme? Or just a knock their socks off, mom rocks Monday after school treat?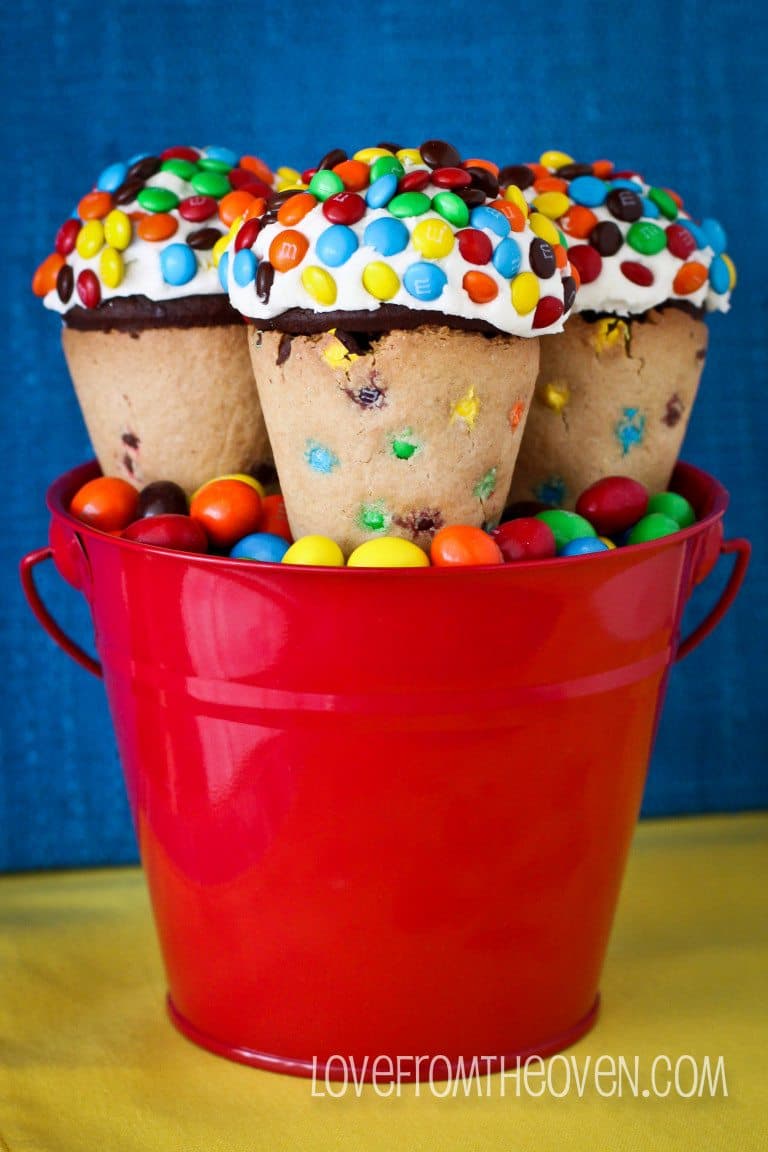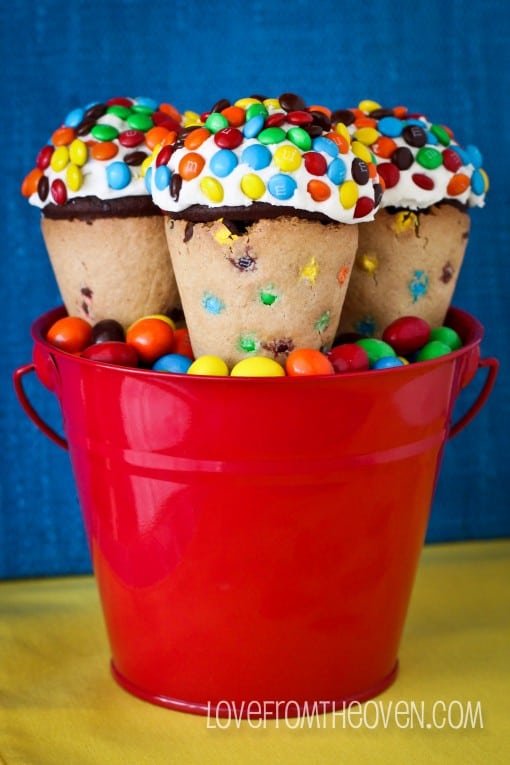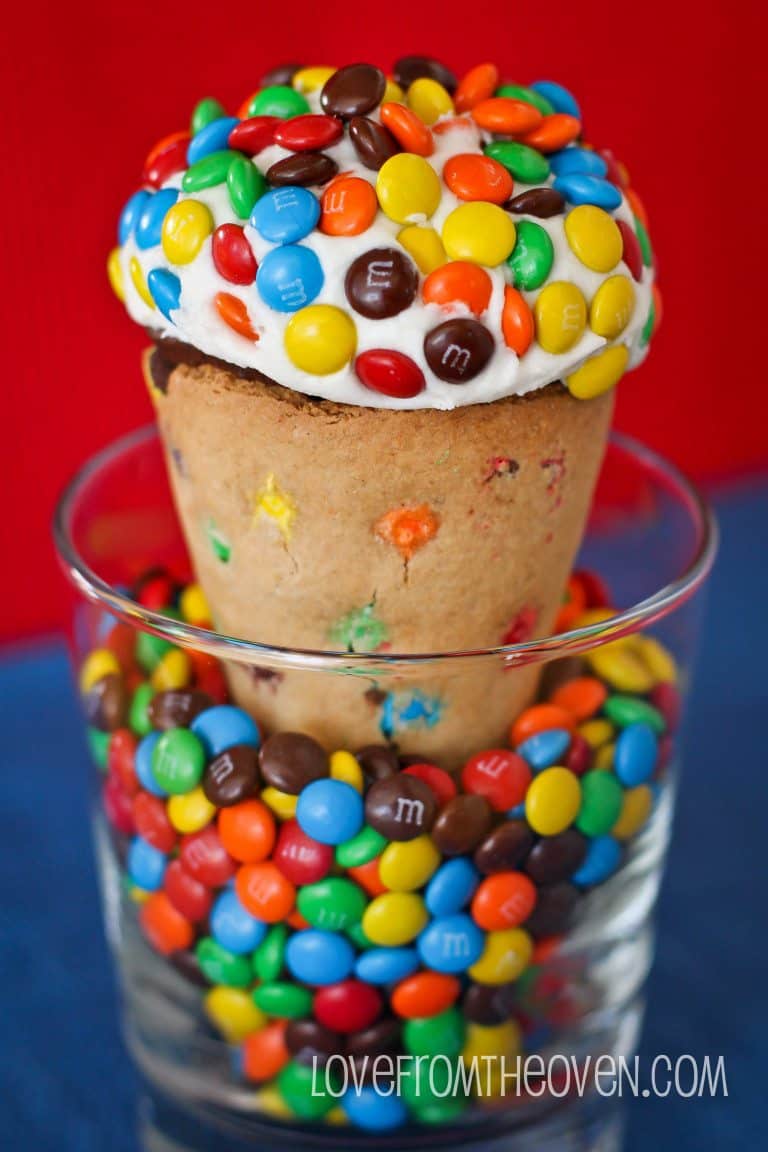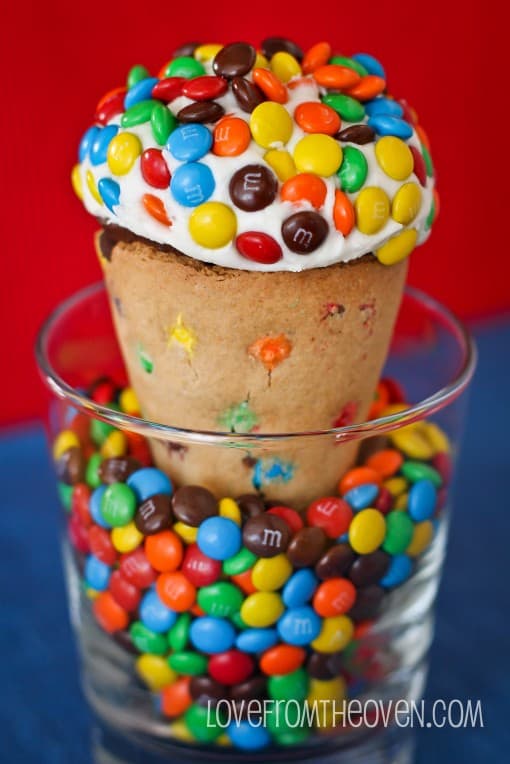 And don't forget you can enter to win a four pack of Cone Guys Cones from Fancy Flours! Head over to this post to enter.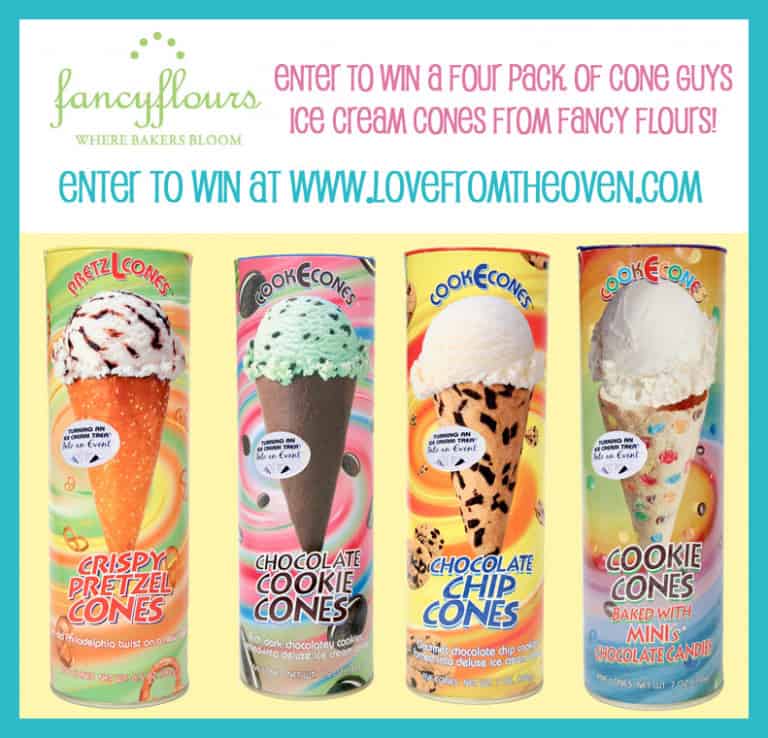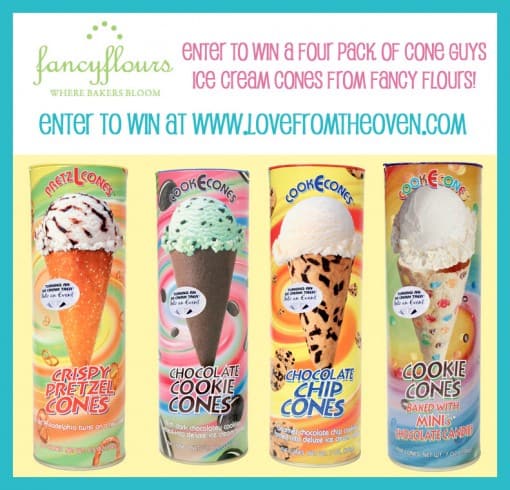 And obviously these would be awesome with ice cream as well. Heck, these cones are so cool they'd be awesome on their own.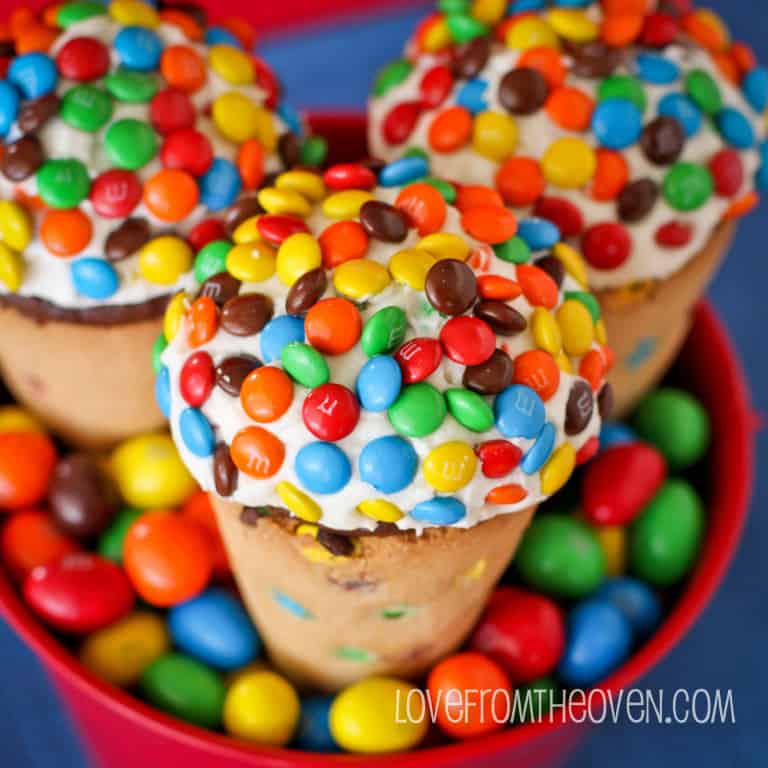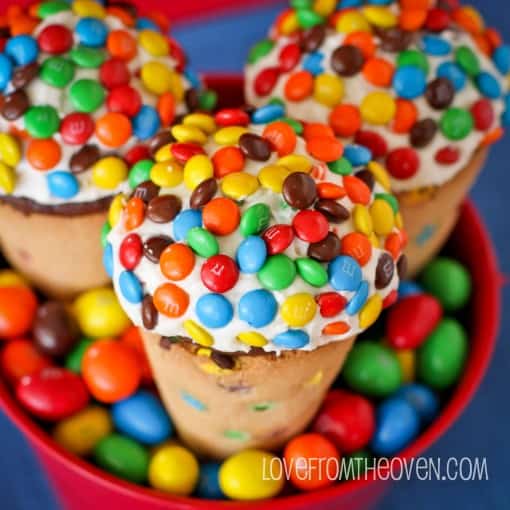 And if you haven't already, make sure to check out my Caramel Chocolate Pretzel Cupcake Cones for a salty sweet cupcake cone.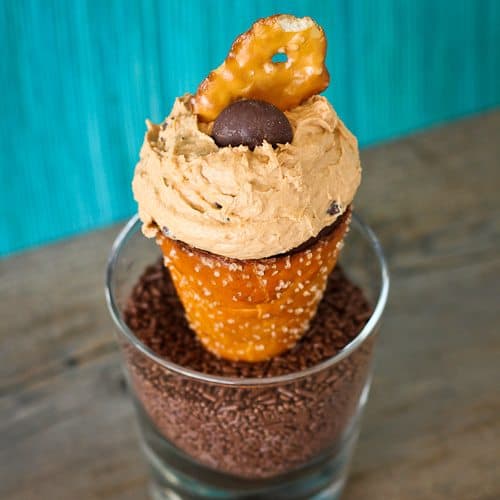 Good stuff. Don't forget to enter to win yours!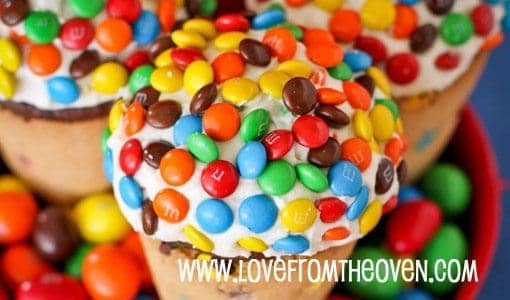 Have a colorful day! 🙂