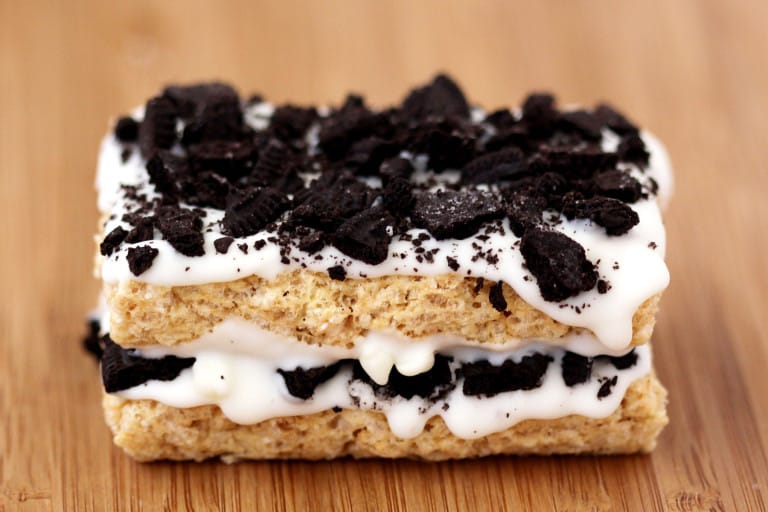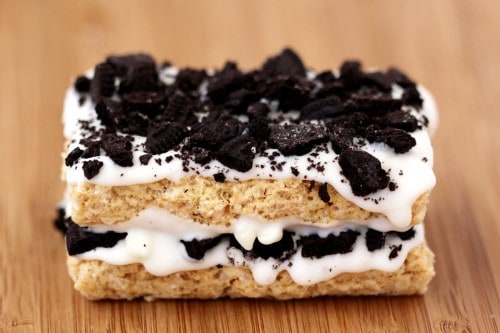 So this whole stuffing things in a rice krispy treat is entirely too much fun (not to mention delicious). As I looked into my pantry, I kept coming up with all kinds of fun combos that you could create. I decided to stop myself at four, three of which I will share in this post. We have… Cookies and Cream Oreo Stuffed Krispy Treats, Buttercream M&M Stuffed Krispy Treats and White Chocolate Caramel Pretzel Stuffed Rice Krispies Treats.
Here is a quick run down on what I did to create each one. For a bit more detailed of an explanation on how to put these together, visit my last post on them.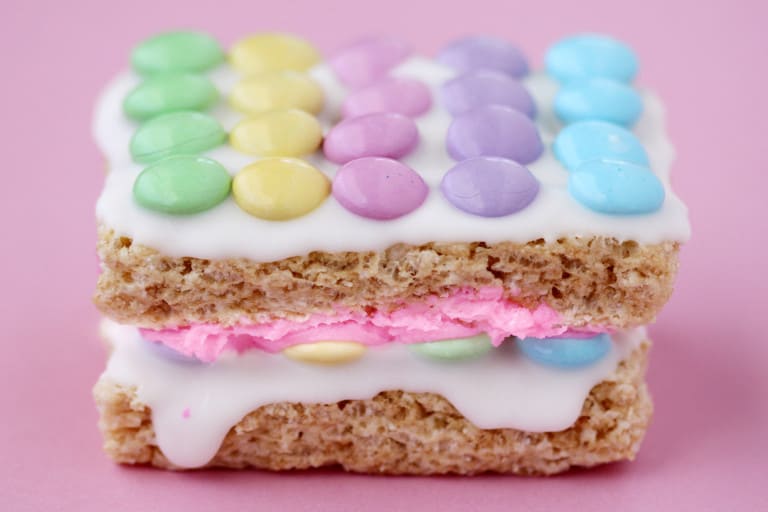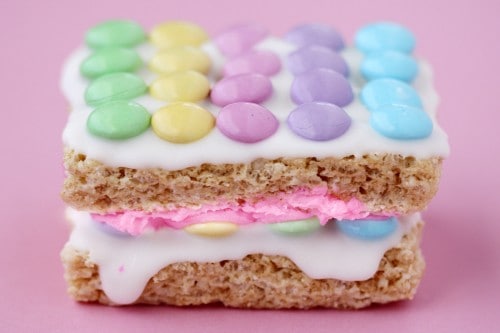 White Chocolate Buttercream M&M Stuffed Rice Krispy Treat. This is simply a combo of rice krispies treats, white chocolate Wilton melts, spring M&Ms and some leftover pink buttercream frosting that I had in my fridge. I put the buttercream frosting and M&Ms on one krispy treat, white chocolate on the other, and sandwiched them together.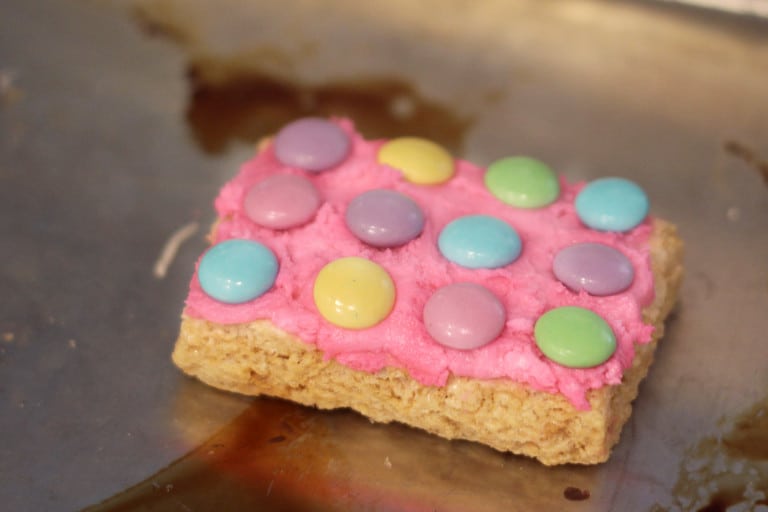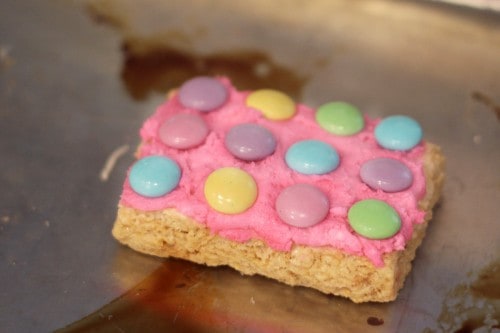 Add some more white chocolate and M&Ms on top and you have a super cute spring treat.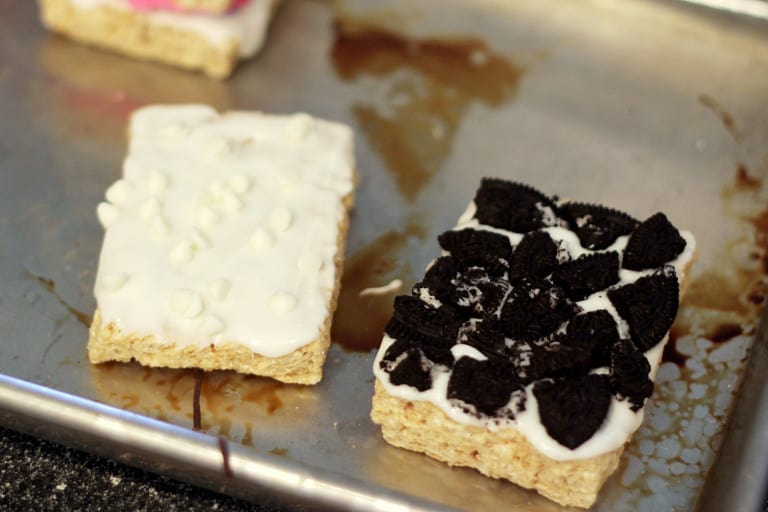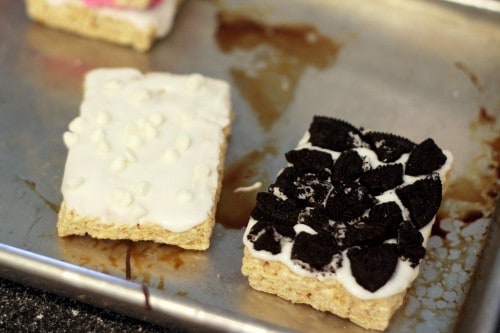 The cookies and cream Oreo stuffed krispy treats were quite easy. I spread white chocolate on both rice krispies treats, added crushed up Oreos to one and mini white chocolate Nestle morsels to the other, put them together, add a bit more to the top and there you have it! This is the one that instantly caught my daughter's eye.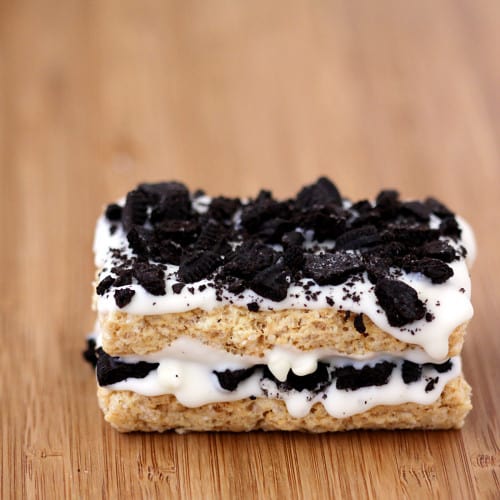 And my favorite one? The white chocolate caramel pretzel stuffed krispy treat. Oh. My. Word. This is so good I'm not entirely sure that it's legal. It's just ridiculous and I love it.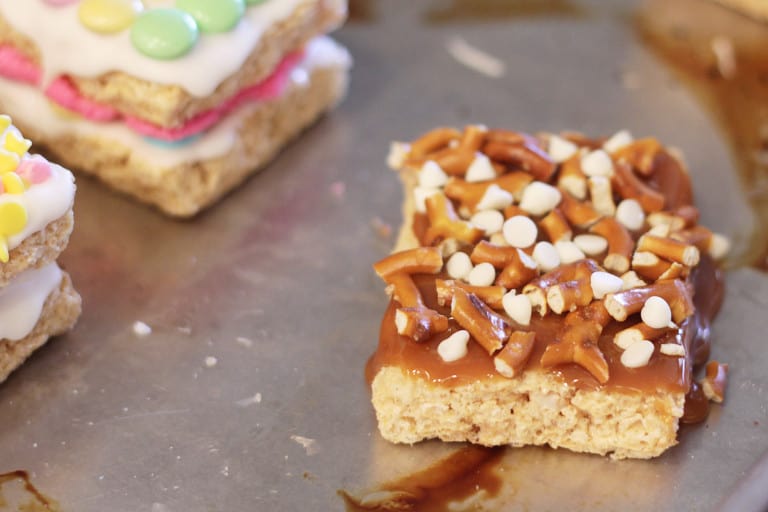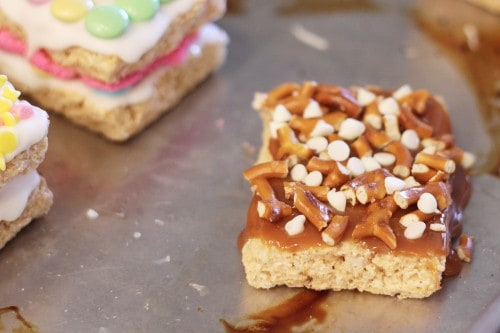 I spread melted caramel bits on one krispy treat (learn more about the caramel bits here), topped it with crushed pretzels and mini white chocolate Nestle morsels, spread white chocolate on the other krispy treat, and put the two together to create what could probably be considered dessert overload.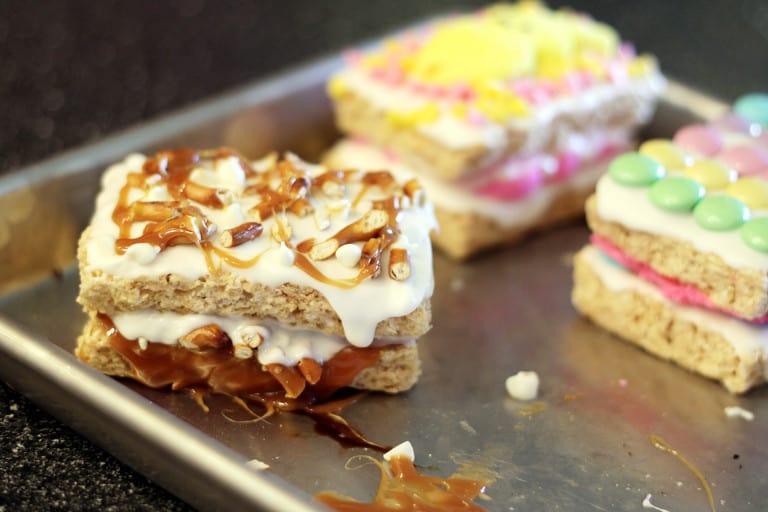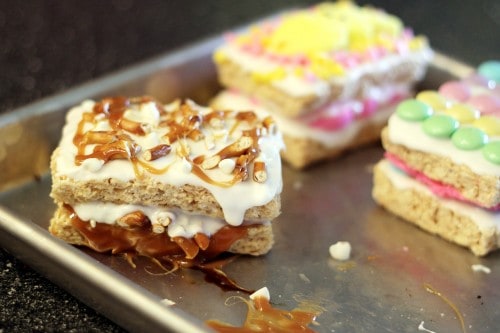 Need another look?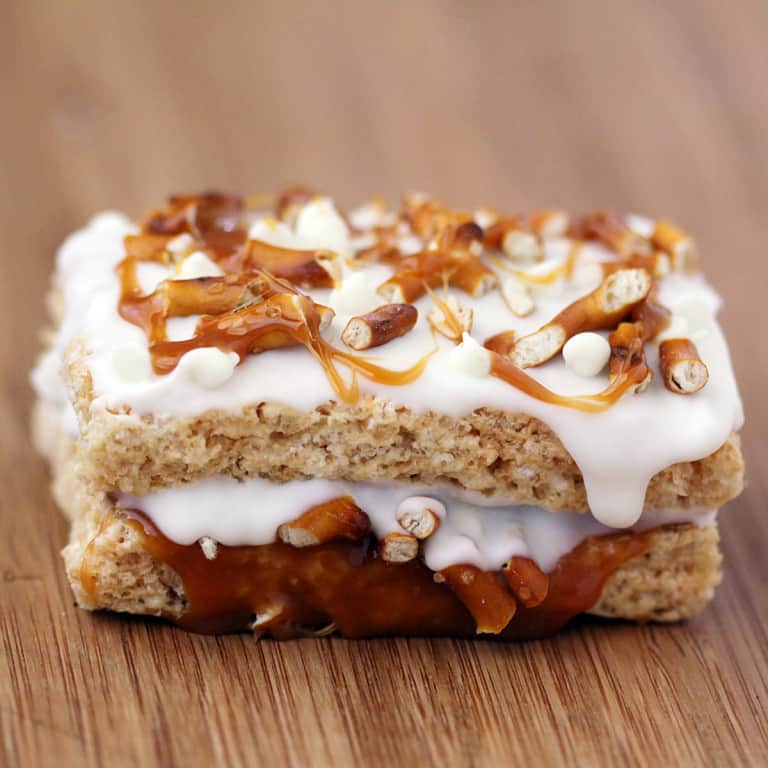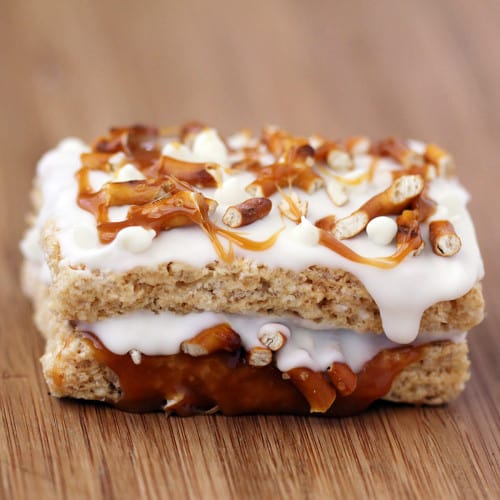 Yeah. That one is SO mine.
I love making these, they are fun, easy and you can come up with endless combos. It's also a great way to use up little bits of stuff that you may have in your pantry. My daughter was at school, but I have no doubt kiddos would have a great time creating these. I have one last one to share, my Peeps stuffed krispy treat, but it gets it's own post. Enjoy!