It's hard to believe we are just a few days away from saying farewell to 2019 and welcoming in 2020.
I always enjoy looking back and seeing what recipes were most popular with my readers for the year. This year I'm also sharing my personal favorites for 2019 as well. The clock's ticking, so let's get to it!
Top Ten Recipes For 2019
Reader Favorites
10. Soft Gingerbread Cookies – These ginger cookies are a hit even with those who say they don't like gingerbread! Soft and chewy, these delicious cookies have the perfect amount of ginger flavor.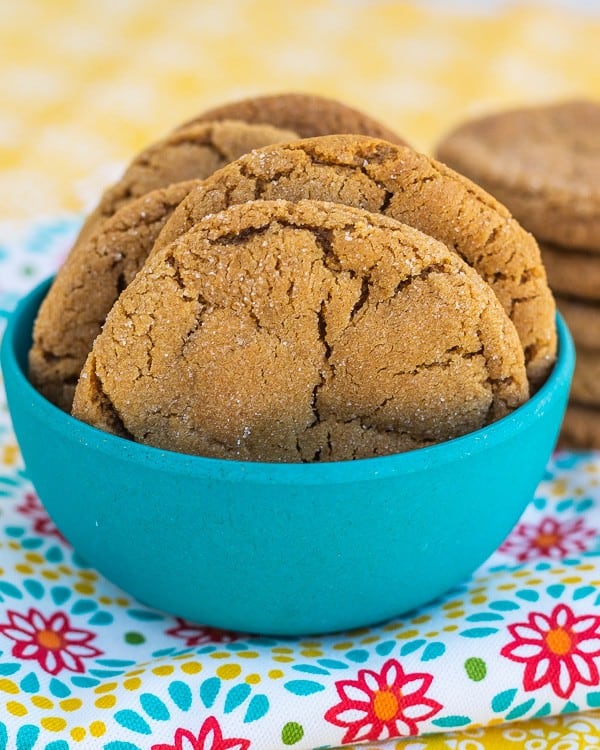 9. Macaroons – These just might be the most perfect macaroons I've ever had. They are both chewy and light, and packed with delicious, yet delicate, flavor.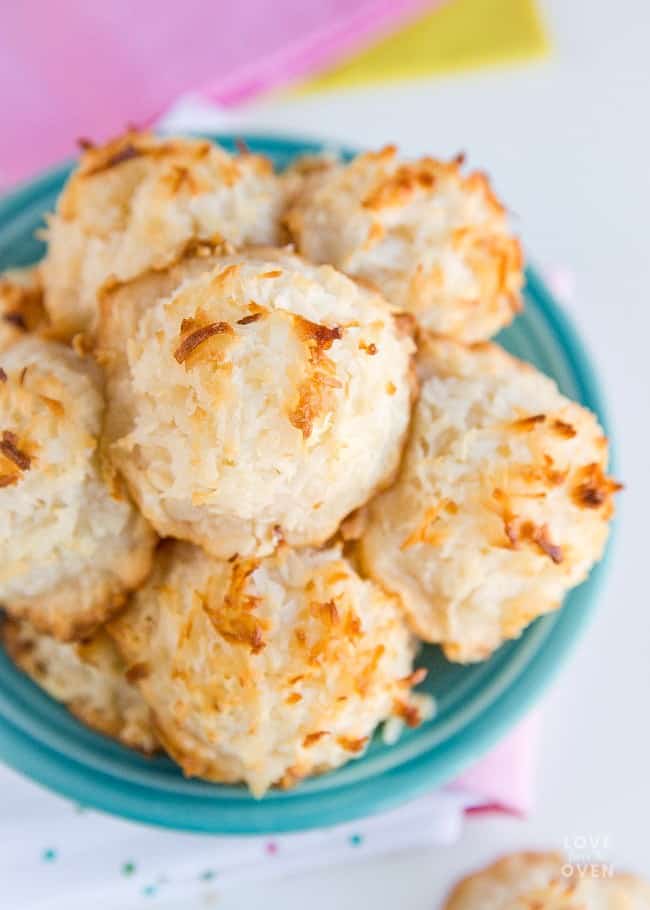 8. Easy Macaroni And Cheese – Creamy and oh so cheesy, my Easy Macaroni and Cheese Recipe has been a hit for years. Almost as easy as using a box mix!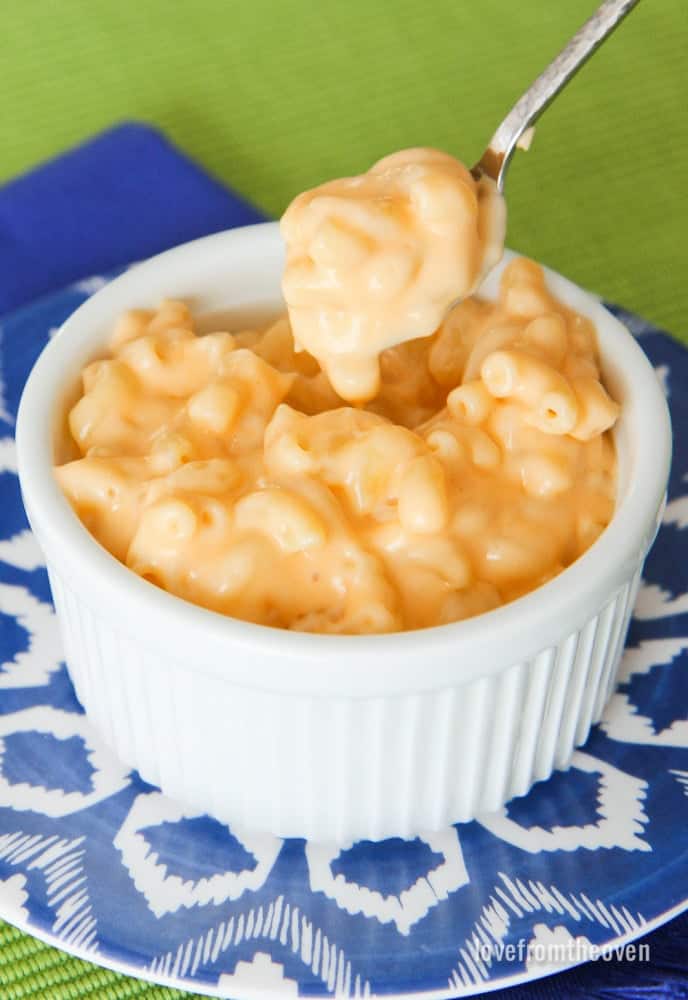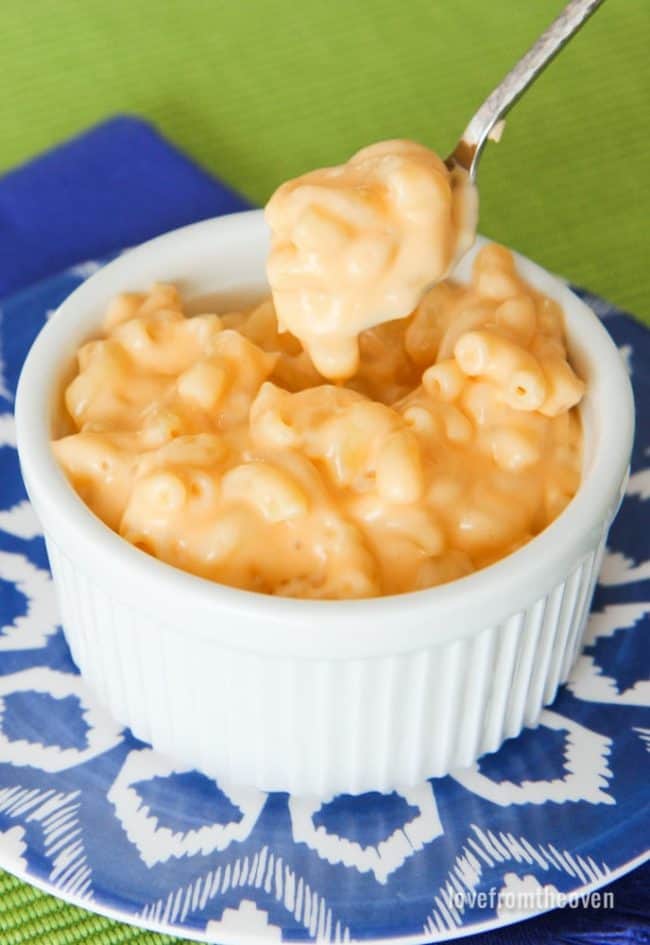 7. Lemon Bundt Cake – This sweet and tangy Lemon Bundt Cake tastes like summer! Quick and easy to make, and packed full of lemon flavor, it's no wonder this is a top recipe here at Love From The Oven.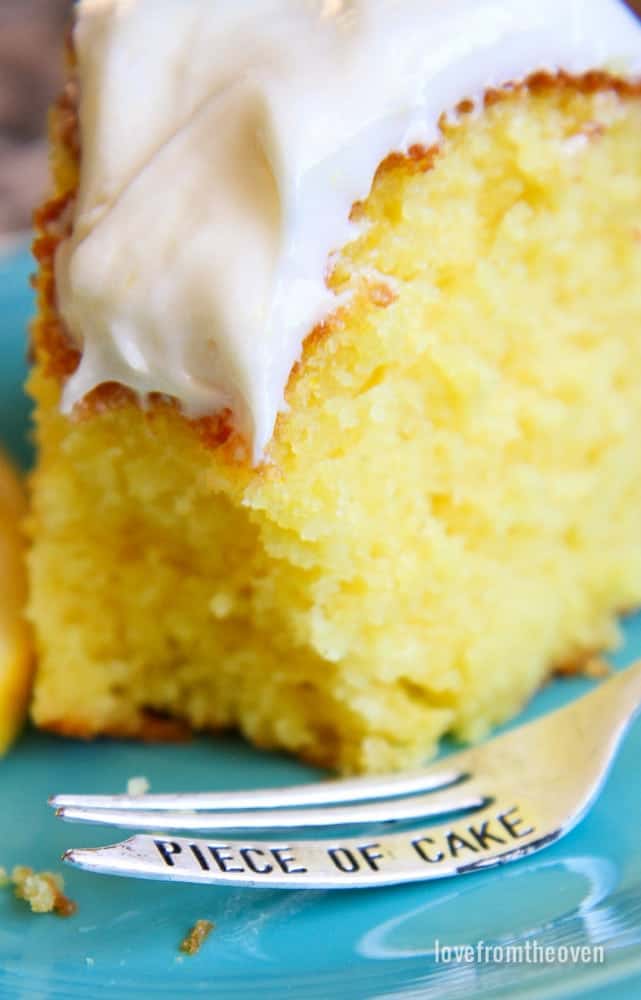 6. Beef Stew Crockpot Recipe – When it comes to a warm and comforting meal on a cold night, it's pretty hard to beat this delicious Beef Stew Recipe.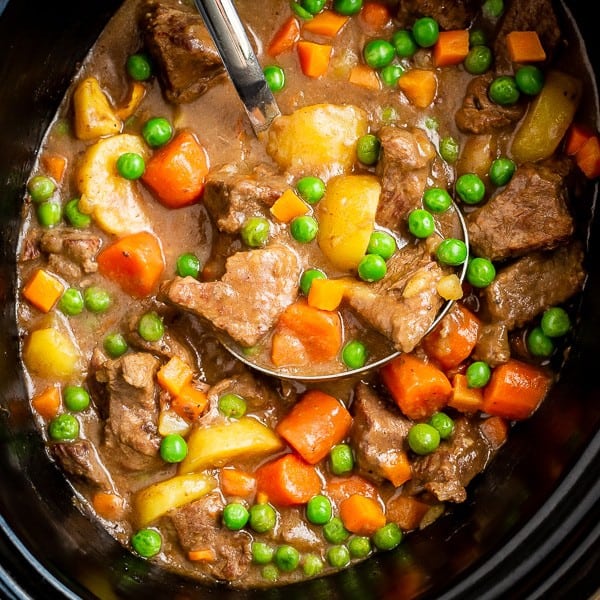 5. Brownies Made With Cocoa Powder – If you've never made brownies from scratch before, what are you waiting for? These Brownies Made With Cocoa Powder are simple and DELISH!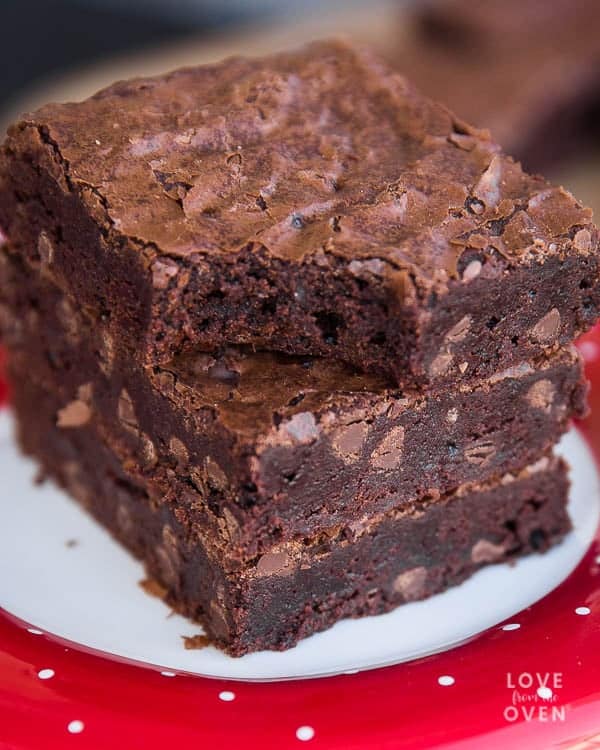 4. Hot Chocolate Cookies – This Hot Chocolate Recipe is my most popular recipe during the holidays! As easy as your standard chocolate chip cookie recipe, these Hot Chocolate Cookies are such a fun winter cookie.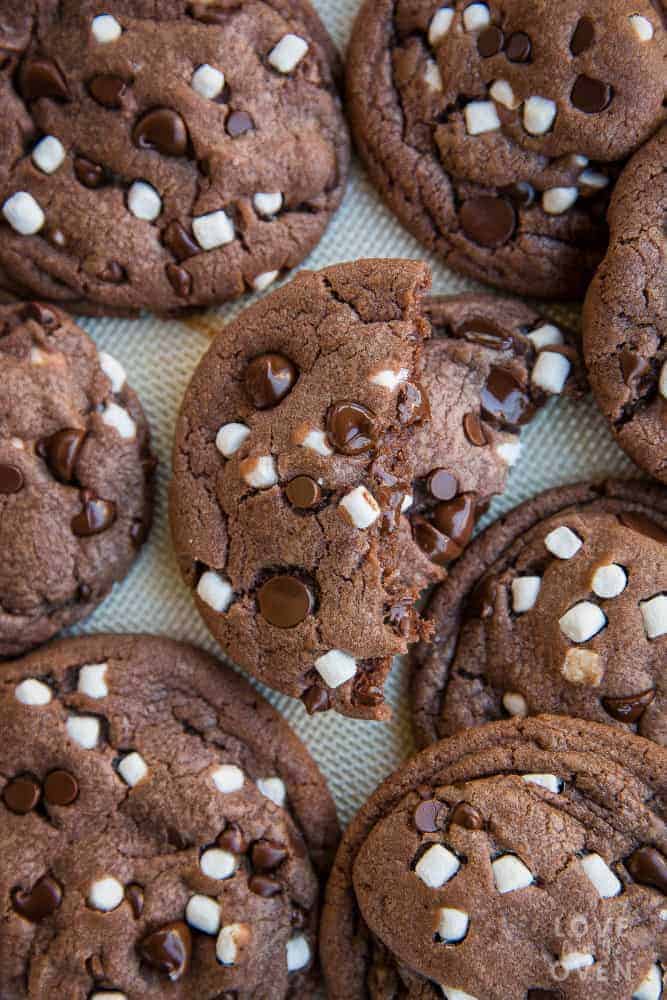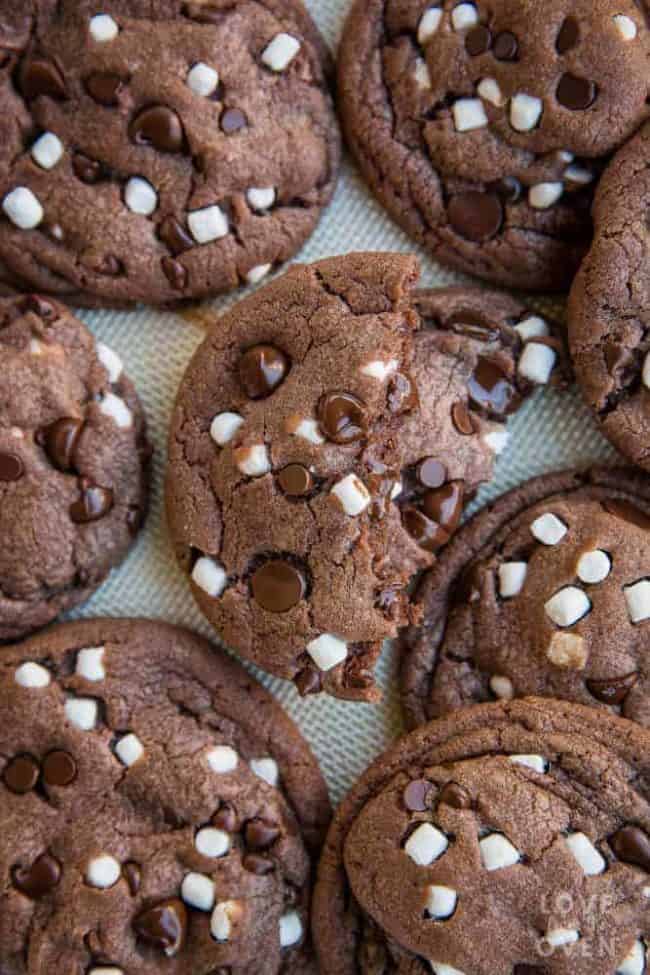 3. Banana Bread Muffins – These banana bread muffins are quick and easy to make, and are perfect for breakfast or as an afternoon snack.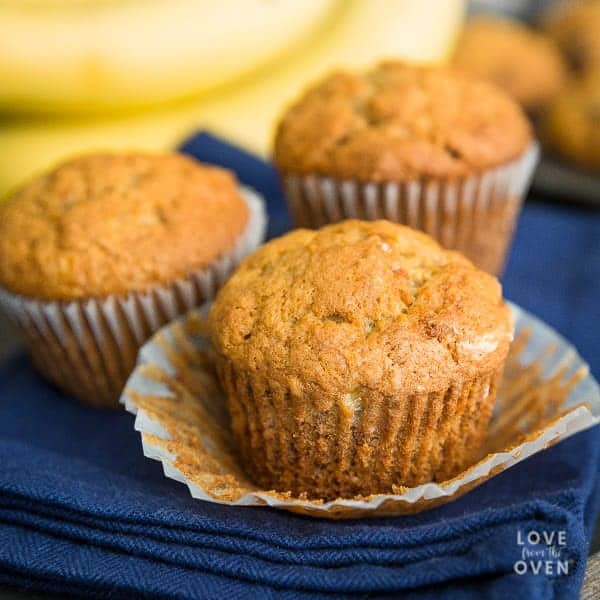 2. Spoiled Dog Cake – This easy Dog Cake Recipe has been a reader favorite for years! I love all the photos I get by email and on Instagram of dogs enjoying this cake to celebrate their birthdays and other special days.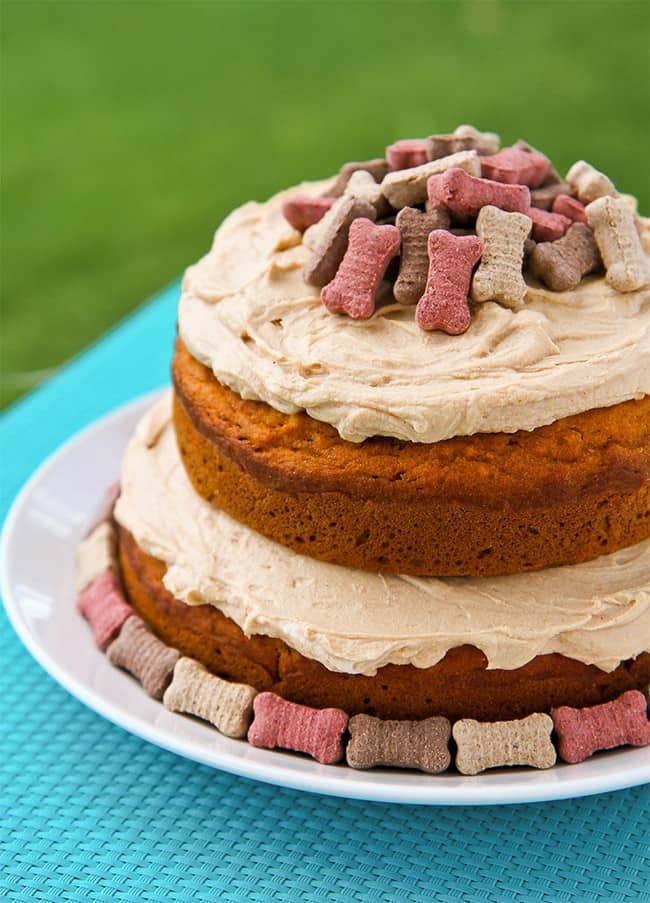 1. Nachos – These easy nachos were the most popular recipe with readers this year! And it's question why. This has to be one of my easiest recipes to make. All you need are some simple ingredients, your oven and a few minutes. We make this recipe often!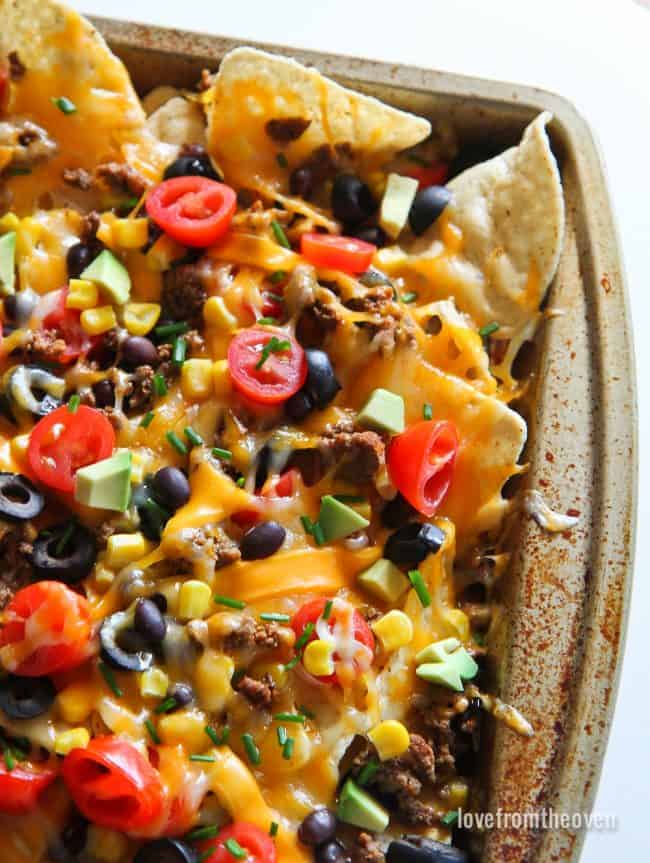 While the recipes above were reader favorites, I want to share my personal favorites from the past year.
Sometimes it can take months, or even years, for a recipe to work it's way up in Google and really get noticed enough to gain popularity. That's why I want to share my favorites recipes from 2019. Do yourself a favor, add these recipes to your must make list in 2020!
Top 10 Recipes For 2019 – My Favorites
In no particular order, here are my top ten favorite recipes from 2019!
1. Homemade Chicken Pot Pie – If you ask my family what their favorite dinner is, there's a really good chance you'll hear chicken pot pie. This recipe is so comforting and delicious, it's always met with rave reviews. And the best part if the leftovers heat up wonderfully!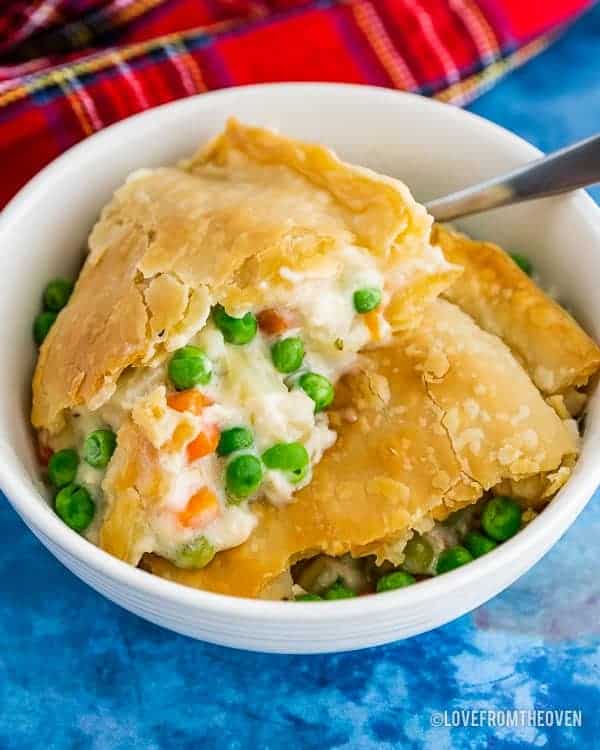 2. The Best Nestle Toll House Cookies – Ever make the classic Nestle Toll House Cookie recipe and have them turn out super flat? Yeah, me too. So I made some changes, and they worked out wonderfully. Give them a try!
3. Cheesy Garlic Rolls – These Cheesy Garlic Rolls were inspired by the amazing garlic rolls at John's New York. Think of a savory cinnamon roll, and swap out the cinnamon for mozzarella and garlic. These are amazing. We love dipping them in my favorite marinara sauce, Marcella Hazan Tomato Sauce.
4. Cheesy Taco Pasta – I'm not exaggerating when I tell you that I make this Cheesy Taco Pasta once a week! It's all made in one pot, requires very little measuring and is hands down one of the easiest dinner recipes I can think of. And it tastes AMAZING.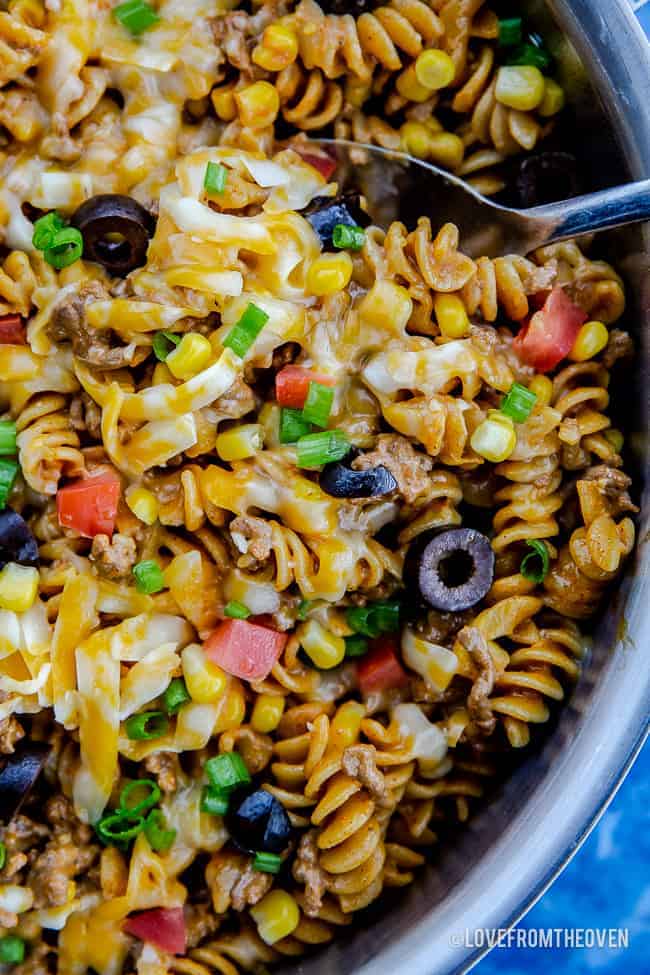 5. Creamy Cheesecake – Warning, you might not be able to stop at one slice of this decadent Creamy Cheesecake Recipe. If someone offered to make any recipe on this site for me, I think I'd pick this one!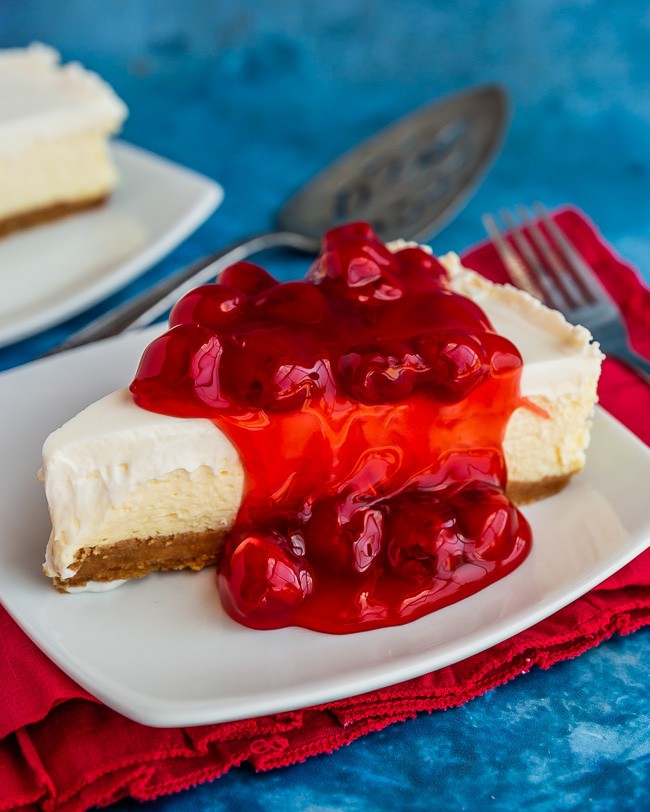 6. Easy Sausage Pasta – Made with only THREE ingredients (yes, 3!) this Easy Sausage Pasta is ridiculously good. I keep the ingredients on hand, it's such a fast and delicious weeknight dinner.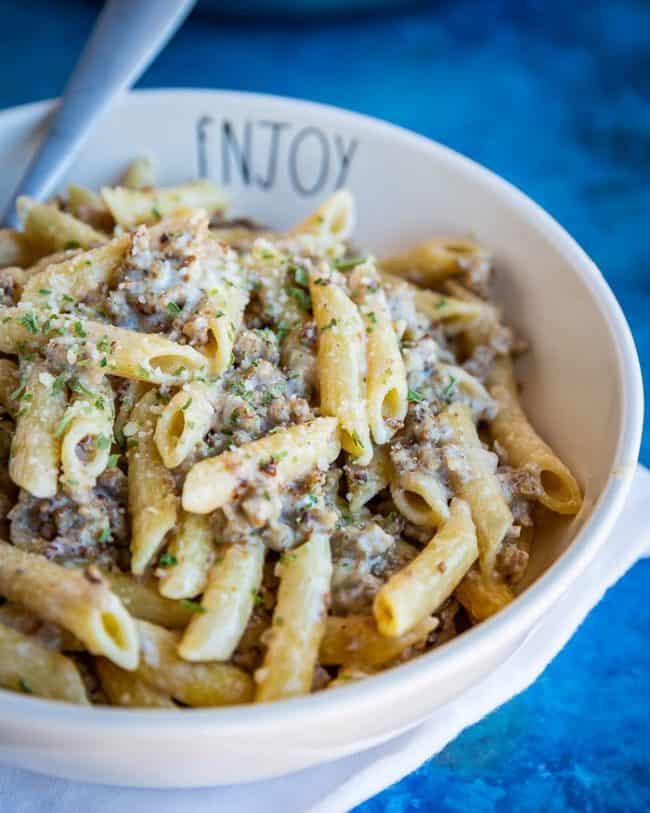 7. Hershey's Chocolate Cake – This rich and delicious Hershey's Chocolate Cake is a classic, yet is incredibly easy to make. If you need a solid chocolate cake recipe, this is one to turn to!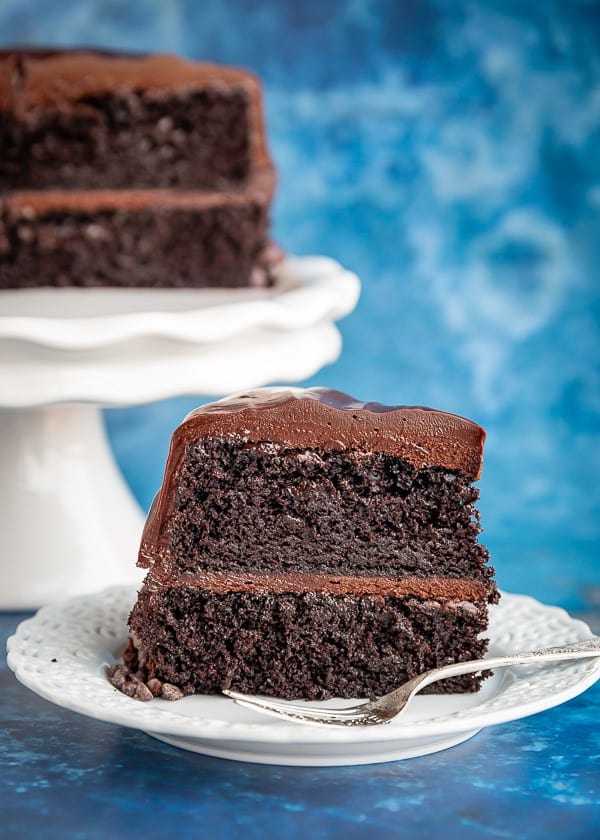 8. Crockpot Mashed Potatoes – While these Crockpot Mashed Potatoes are perfect for holidays, this is my go to mashed potato recipe all year round.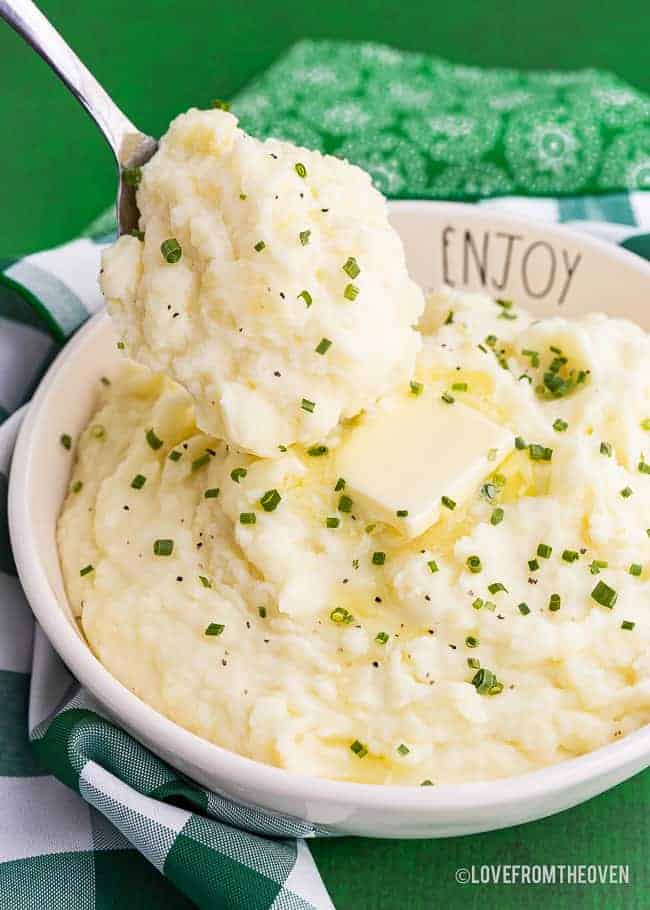 9. Homemade Brownies – This is my all time favorite recipe for Homemade Brownies! If you haven't tried it yet, do yourself a favor and whip up a batch. Your friends and family will thank you!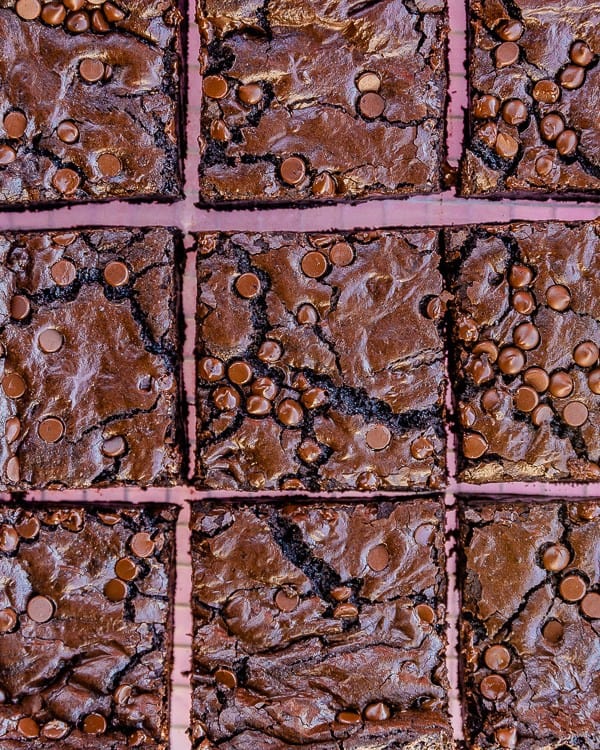 10. Pot Pie Soup – While this pot pie soup tastes like it's been simmering away all day, it actually can be made in a matter of minutes.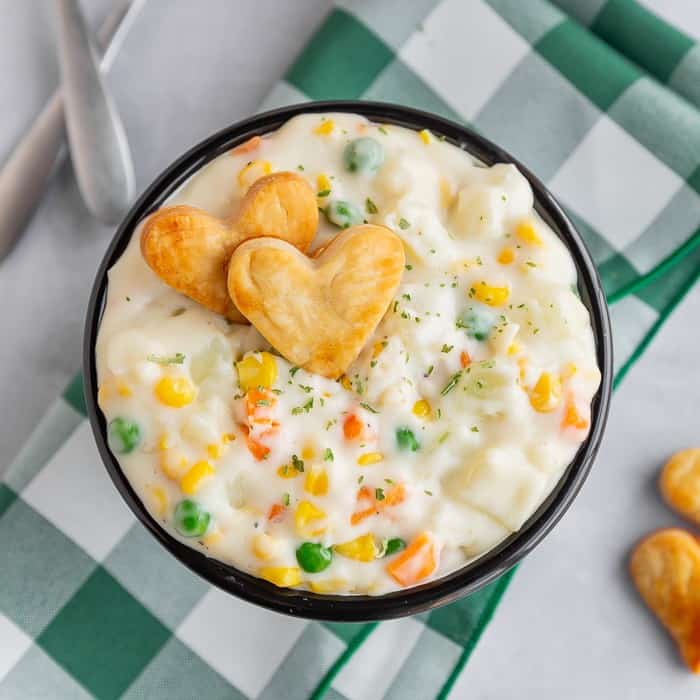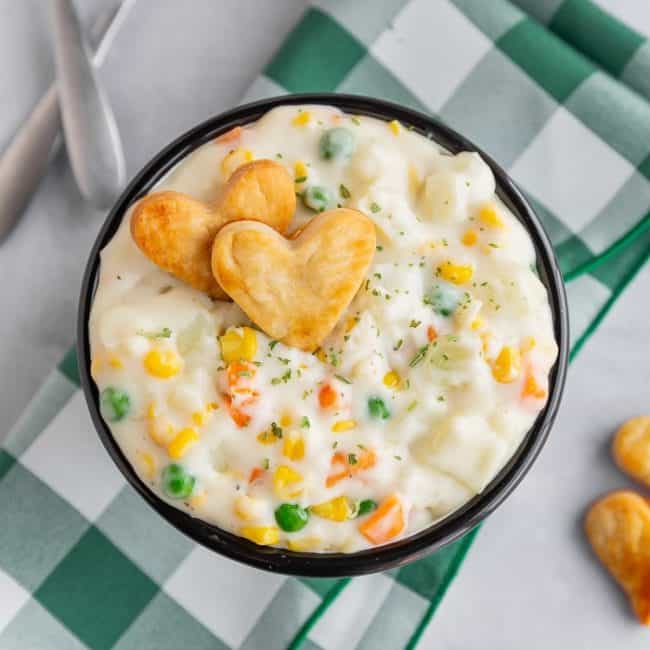 If you haven't tried these recipes yet, I hope you'll get to enjoy them in 2020.
Wishing you, and your family, a healthy, happy and peaceful new year!