When it comes to holidays like Mother's Day, we have a bit of an established system in this house. I make a few very clear suggestions (we are talking links, coupon codes – all the info except hitting the "buy now"). I pass them along to my hubby and he then shares some "great ideas" with our oldest daughter. This system works for a few reasons… My husband finds this easy as can be, my daughter is thrilled to pick out a gift and I get something that is not a television. My husband has a bad habit of purchasing "me" televisions as gifts. Mind you I watch about 3-4 hours of tv a week, and could watch it on a 1984 Watchman for all I care. The moment I see the giant box (wrapped) I tell him to take it back, that "I" don't want a tv. Let's just say he has returned quite a few televisions.
So what is out there that looks good for Mother's Day this year? Lots! I thought I'd share some of my favorite finds and wish list items.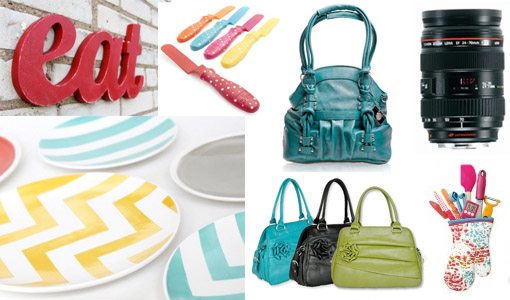 Cookbooks are always great gifts and there are so many fabulous cookbooks for bakers right now – by some great bakers and bloggers…
SprinkleBakes by Heather Baird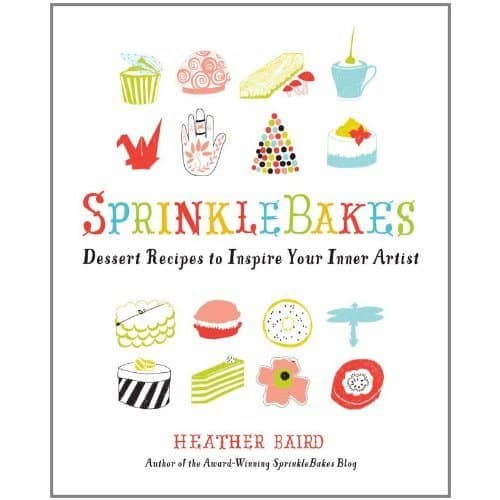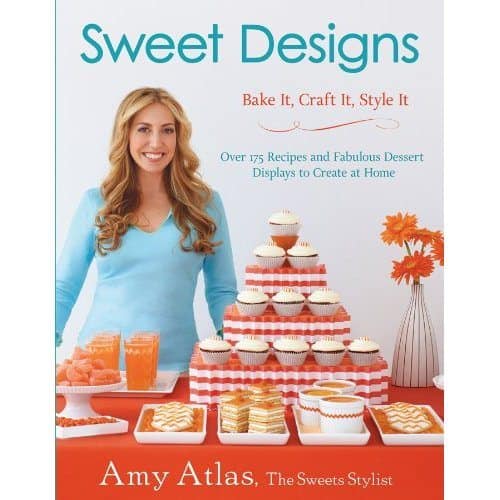 Push Up Pops By Courtney Dial Whitmore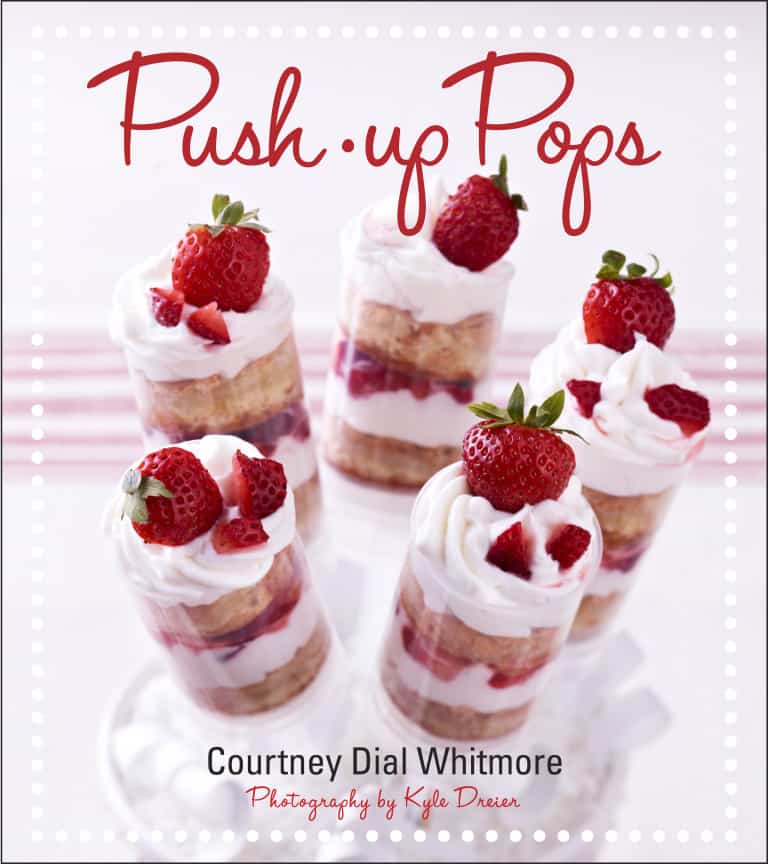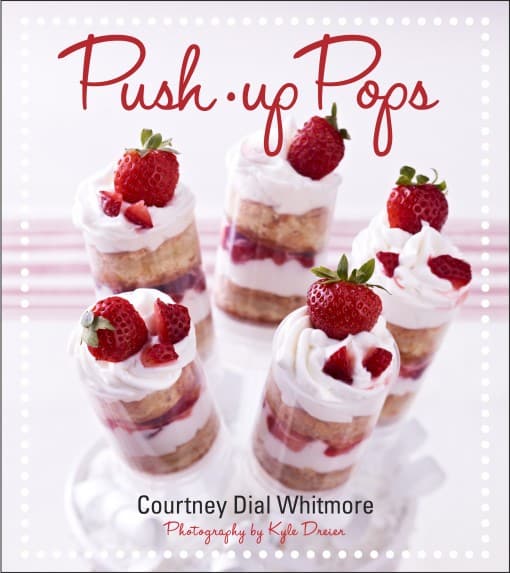 Marshmallow Madness by Shauna Sever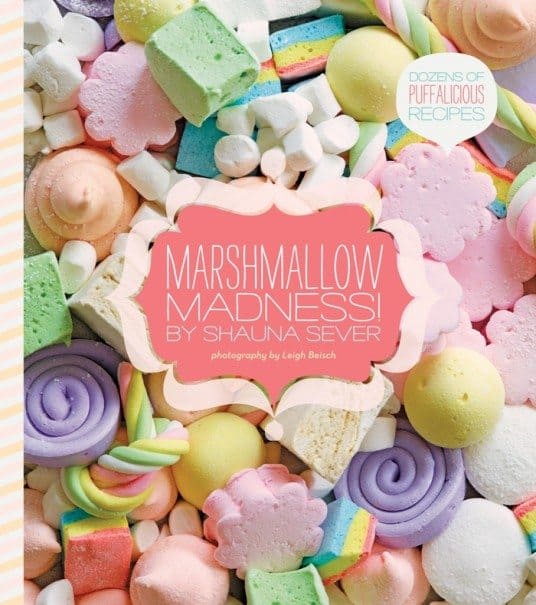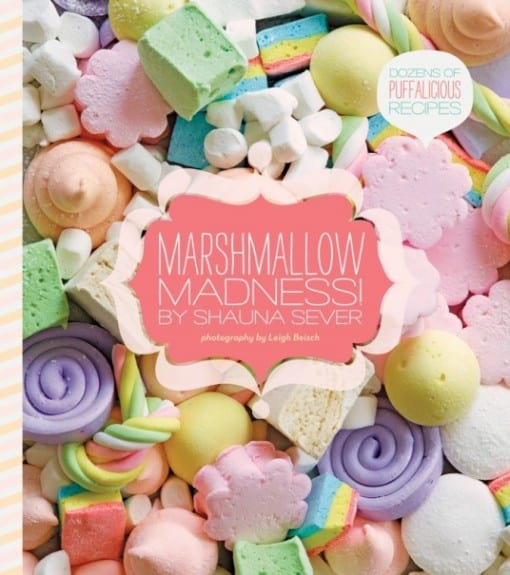 Sugarlicious by Meaghan Mountford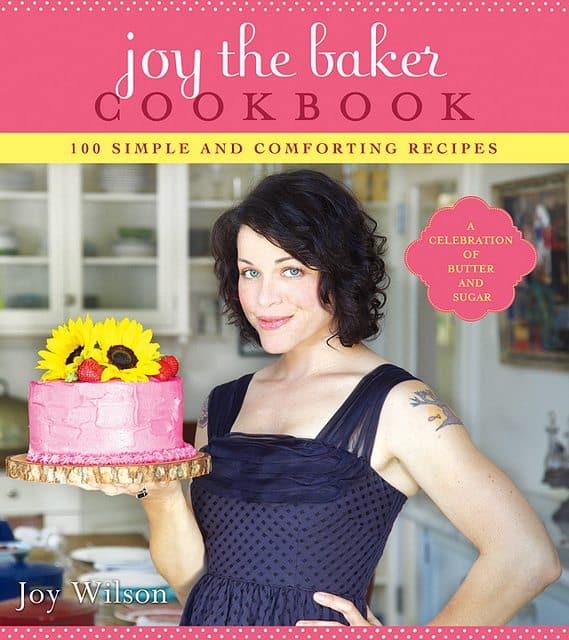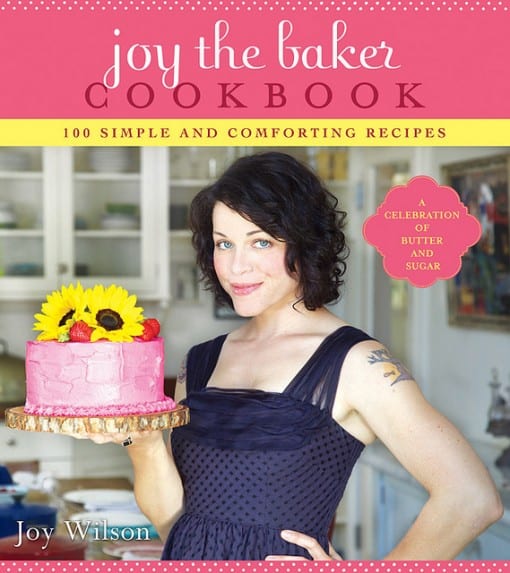 I could keep going with the cookbooks. And more great ones will be out soon, including…
The Cookie Dough Lovers Cookbook by Lindsay Landis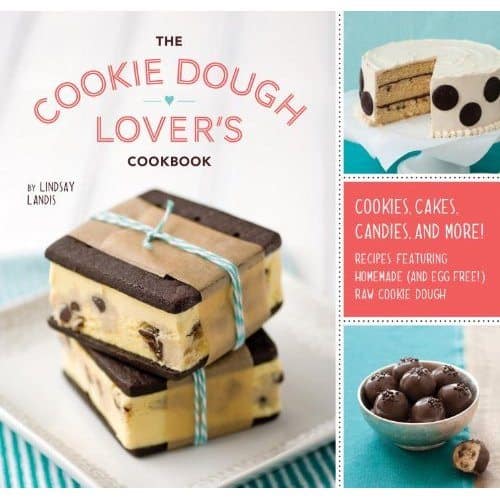 And the one I'm most excited about, The Picky Palate by Jenny Flake.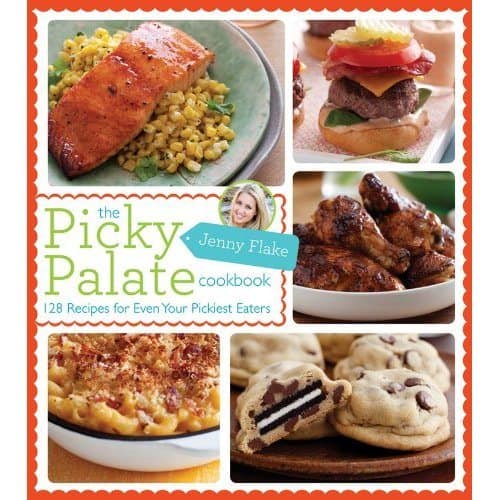 Well, I guess I'm also a little bit excited for Pieography, as you'll see a recipe from yours truly in it. 🙂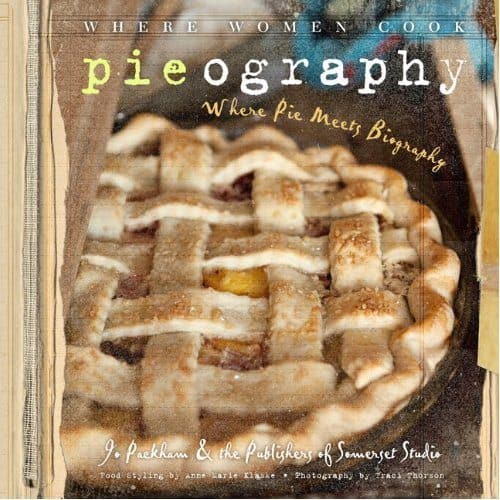 The cake stands from Clara French are truly stunning. I can't get over how beautiful they are.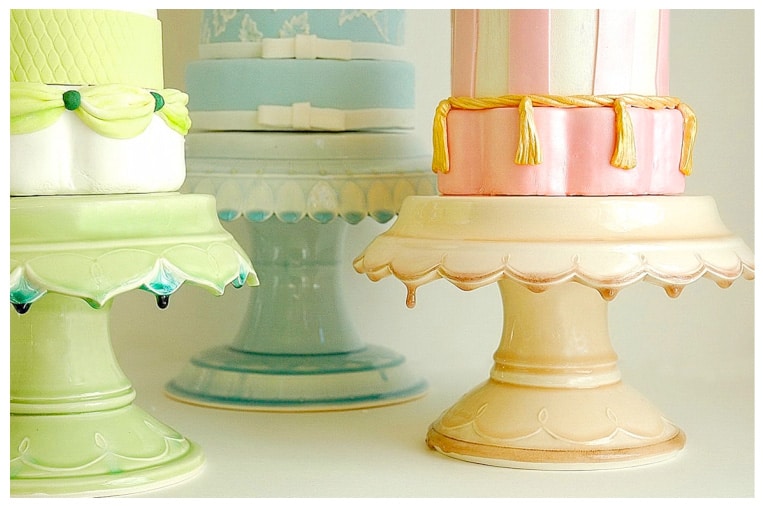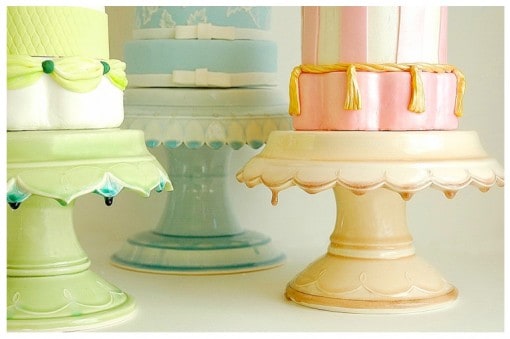 I'm kind of obsessed with this sign from OhDierLiving on Etsy. They SO many cute signs.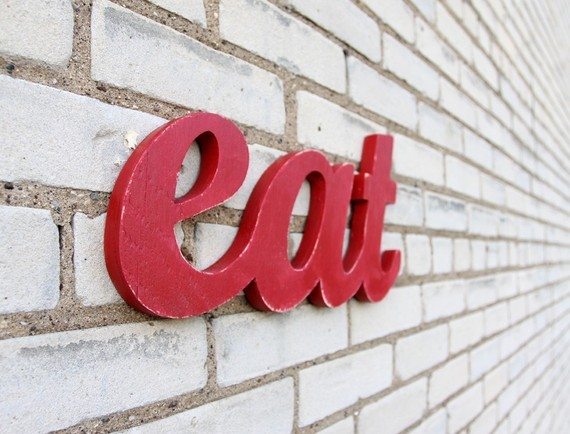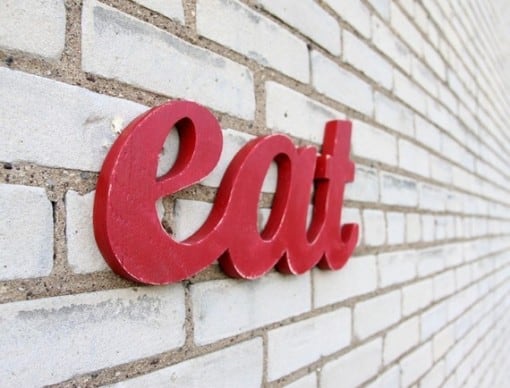 Such fun kitchen art prints from TexturedINK on Etsy. Loving everything chevron these days.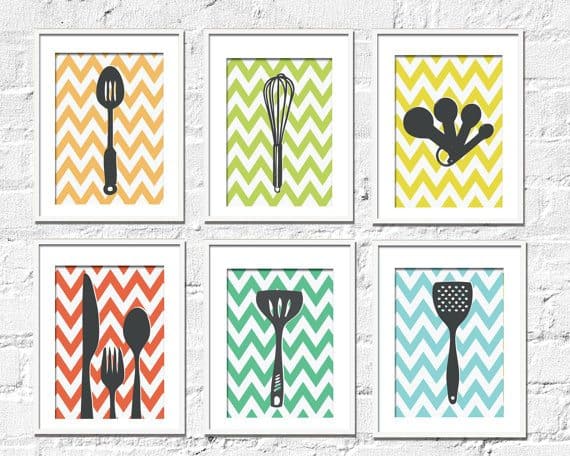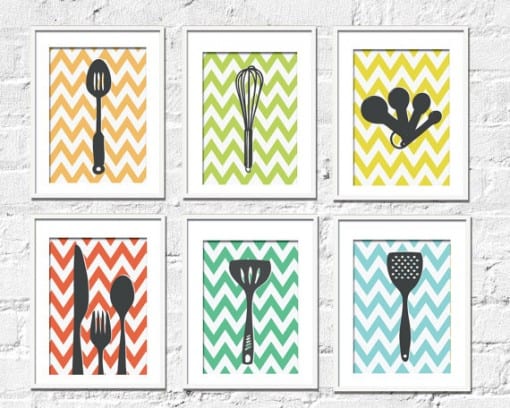 And these chevron plates from AedrielOriginals on Etsy.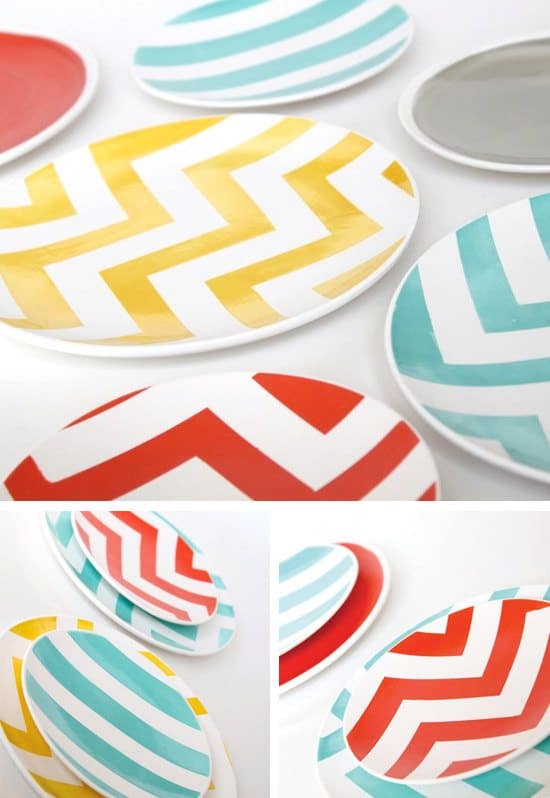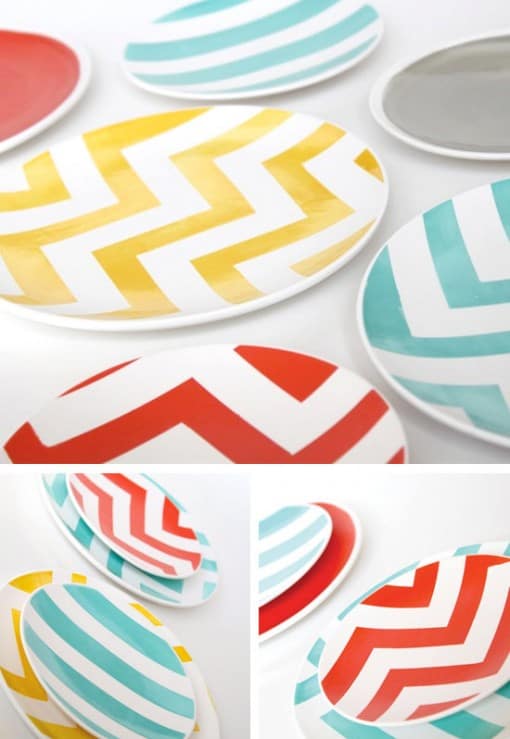 Seriously cute.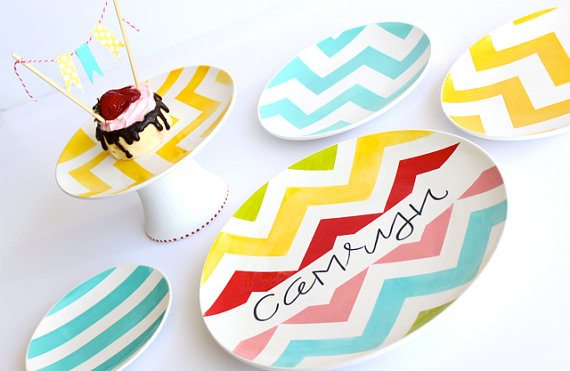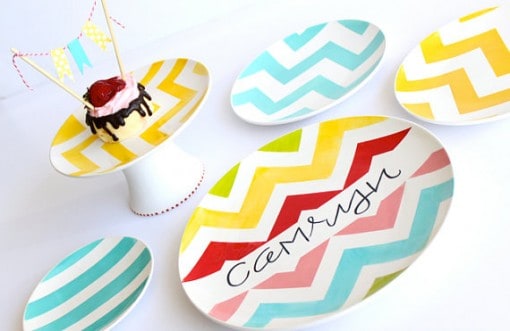 A darling personalized serving tray from A Modern Style on Etsy…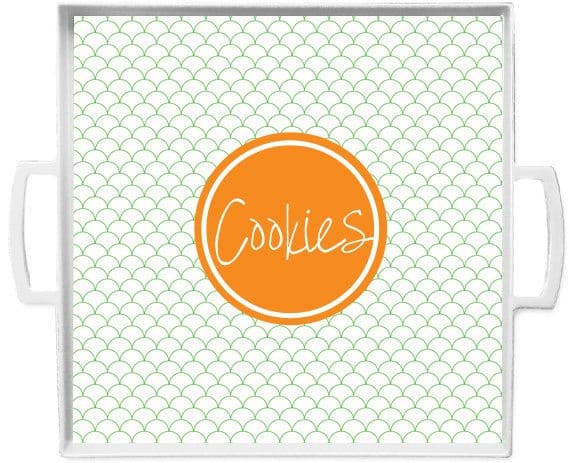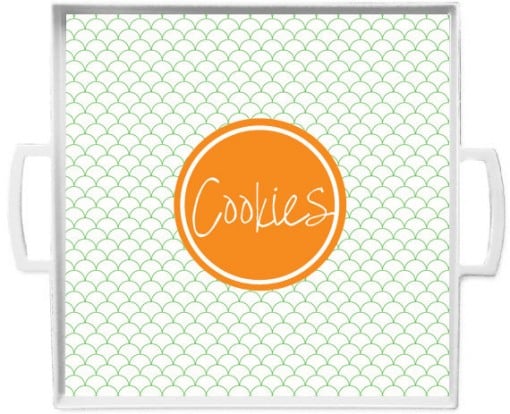 I love love love the aprons by 4RetroSisters on Etsy. Some of the cutest aprons I've seen.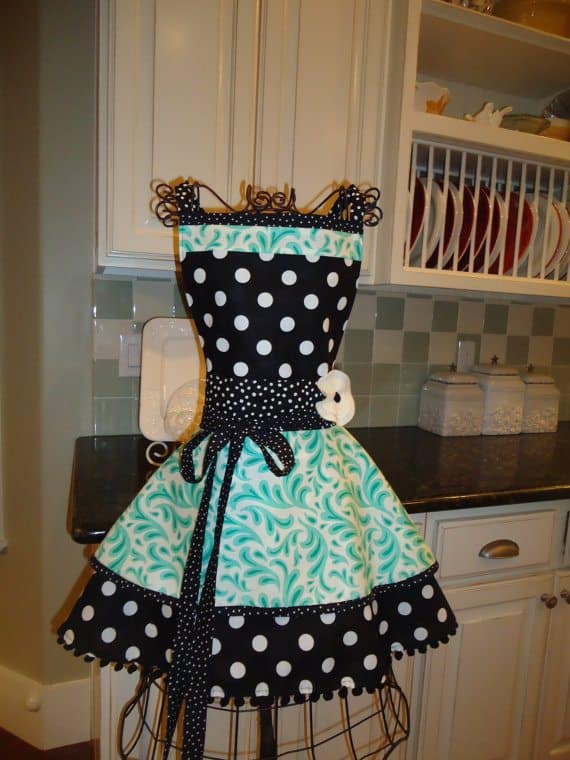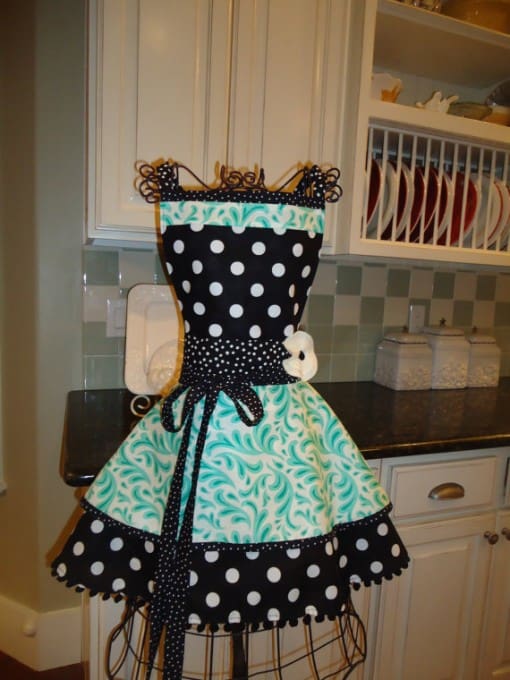 Chevron Dish Towels from Swanky Shank on Etsy…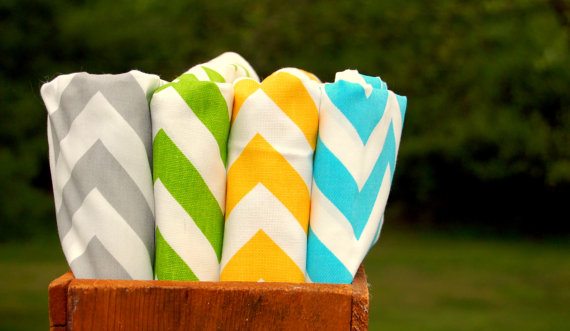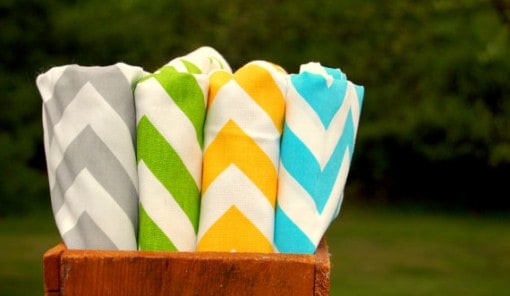 Aqua Zig Zag Baskets from Land of Nod. Three of my favorite things – cute storage, aqua and those chevron stripes…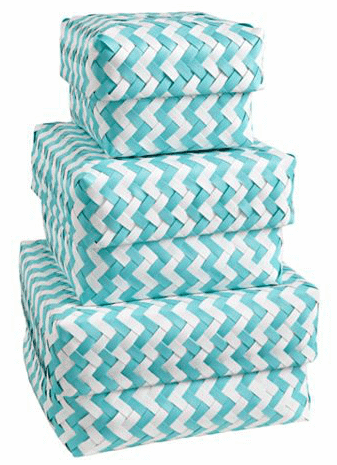 One of my favorite catalogs to drool over is Sur La Table. I love that Sur La Table seems to love color in the kitchen as much as I do. I find it more fun to cook (and then clean up) with fun colors. Some of my personal favorites are…
Kuhn Rikon Icing Spatula. How cute are these????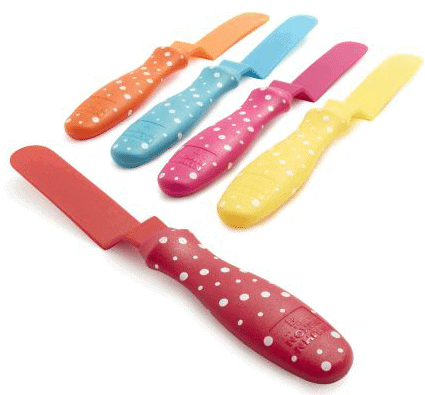 Pink, Orange & Turquoise Mixing Bowl Set. Adorable.
Loving the My Zoku Quick Pop Makers. These would be so fun this summer with the girls.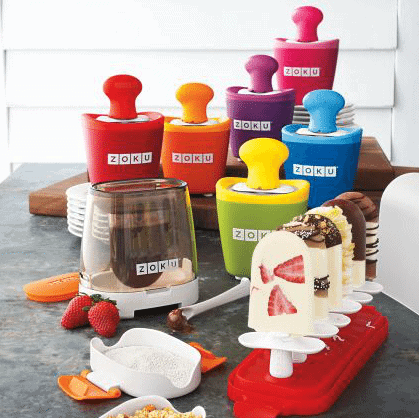 Gingham knives? And scissors? Um yes, I NEED these.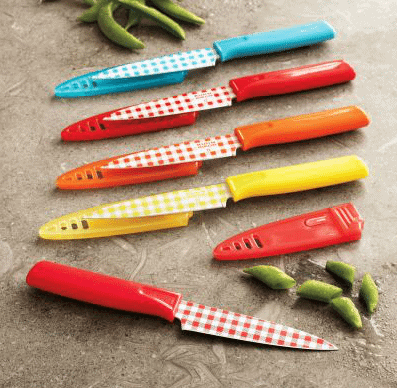 I've been eying the Glass Cloche stands for a while. Such gorgeous presentation for your baked goods.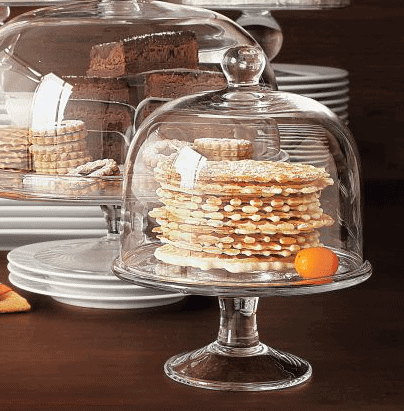 Really wanting to try one of these square muffin pans.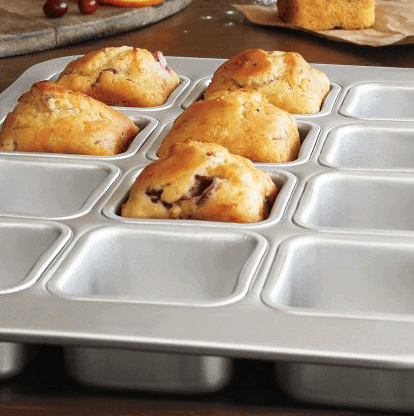 Check out some of Sur La Table's Favorite's For Mom…


They have some nice free shipping deals, including the gorgeous KitchenAid Raspberry Ice Susan G. Komen Artisan Stand Mixer.


They also have some great items in their Spring Clearance section…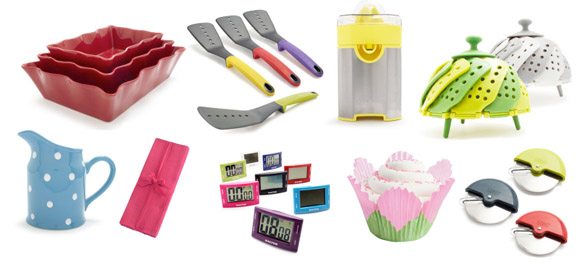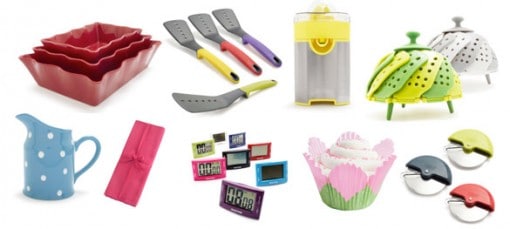 Pier 1 Imports has some fun items in stores right now. I love me a square plate, but in lime??? Adore!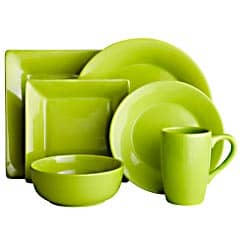 With my current love of a teal blue and lime-ish green color scheme, I'm totally feeling these leather chairs…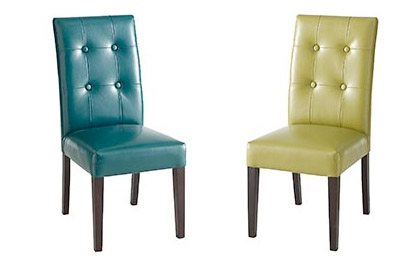 How fun are these Tasting Party sets? What a fun way to do dessert!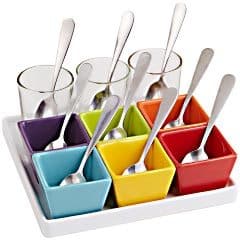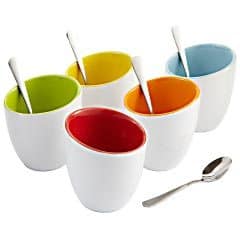 One of the top items on my list is a new camera bag. I really dislike the big square bulky Canon bag I've been carrying for almost a decade, so I tend to just throw my camera in my purse. Probably not the best idea. There are so many gorgeous camera bags out there that look like purses and not like utility bags. And I LOVE me a great big purse.
The "Gracie" Camera Bag from Jo Totes (it has my daughter's name, so clearly I need it, right???)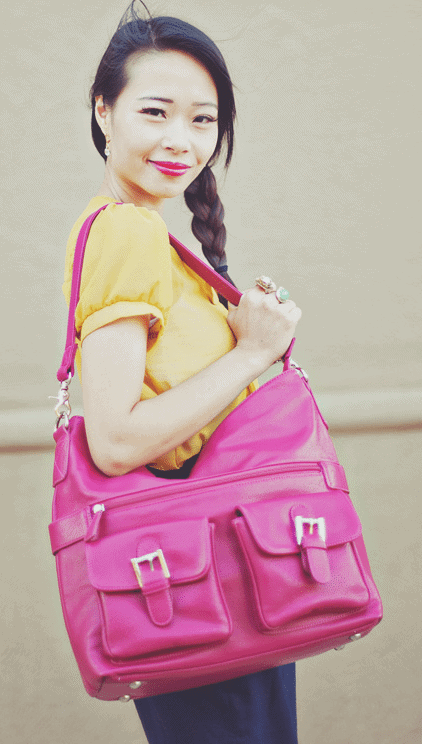 And because a mom can't have a camera bag named after one child and not the other, I obviously need the Jo Totes "Rose" camera bag for my Bella Rose.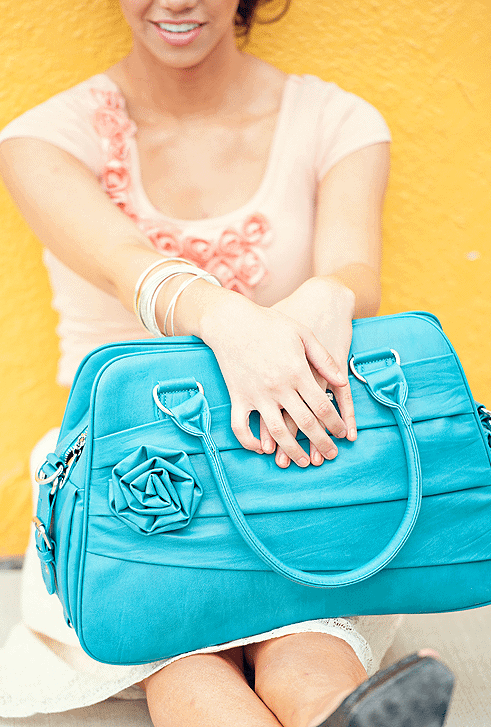 Also loving the Lola and Clover Camera Bags in teal over at Epiphanie. Unfortunately they can't tell me if either could ship in time for Mother's Day. Really big bummer, as I think I'd put a great big circled gold star next to these on my list.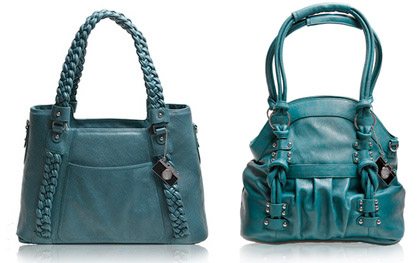 On the higher priced end of camera bags is the Kelly Moore Libby Bag.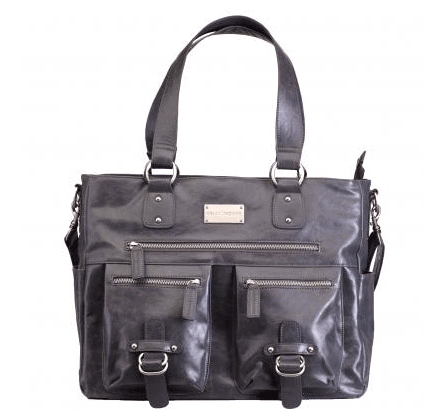 Some cute and comfy sandals from OKAb. I recently discovered this brand. Living in AZ, I spend a lot of time in flip flops and it's important to me to find ones that have arch support and are well made. These totally fit the bill.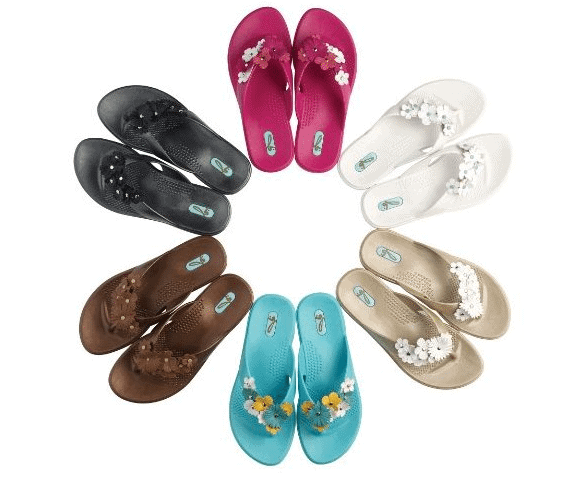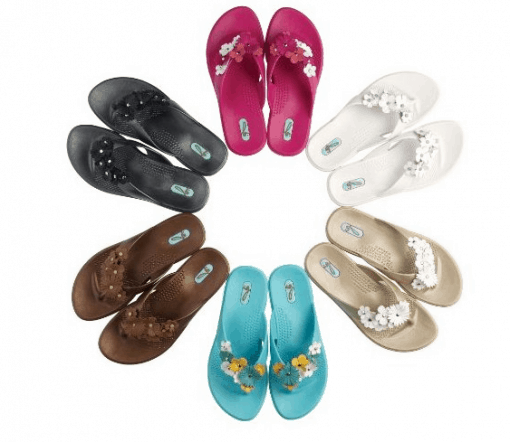 And check out their ballet flats. CUTE.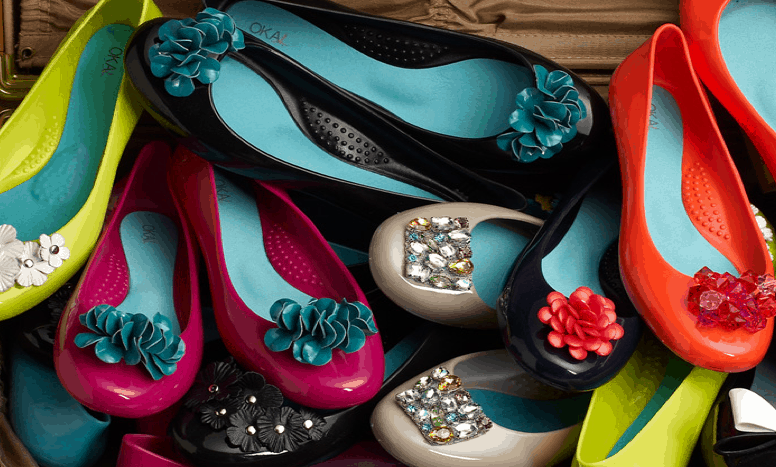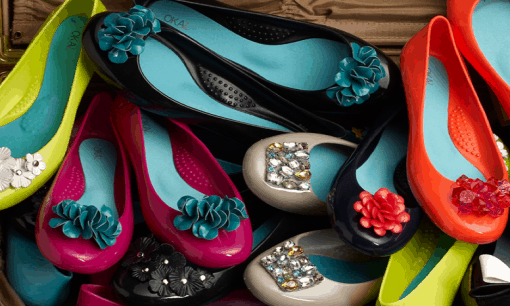 While it's fun to find new shoes, I will always love my Fit Flops. Not so sure about the leg toning and all that jazz, but they are so comfy, have great support and were even approved by my daughter's very picky physical therapist as being a great choice. When I am baking and on my feet in the kitchen for hours, I find that my back thanks me if I wear my Fit Flops (versus going barefoot).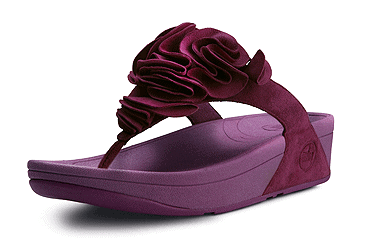 And of course that one item I put on every list (yet would never actually expect to get). The Canon EF 24-70L 2.8 Lens. My dream lens. The gift to top all gifts. Someday!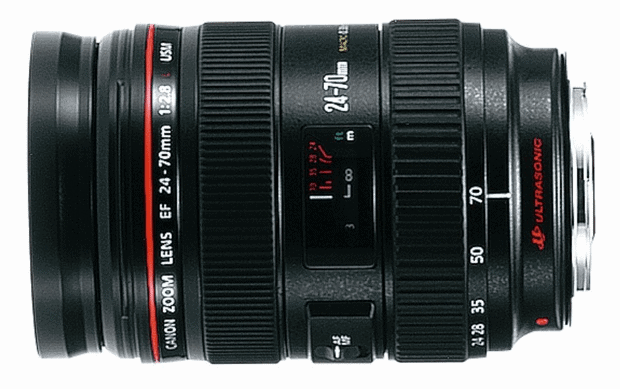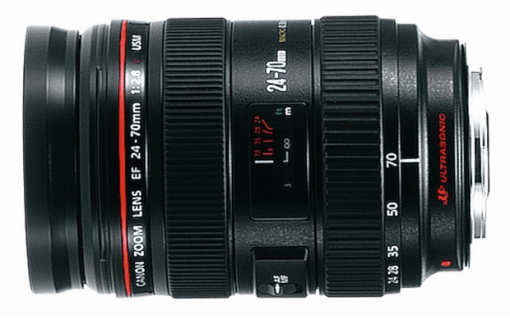 In reality, sleeping late, cuddling with my girls, some homemade cards and maybe dinner out (or with a two year old – probably take out) would be an absolutely fabulous Mother's Day in my book. 🙂