Sometimes you need a cake that is fancy. Sometimes you need a cake that is unique. Sometimes you need a cake that wows. And sometimes you just need a cake that is simple, delicious and timeless.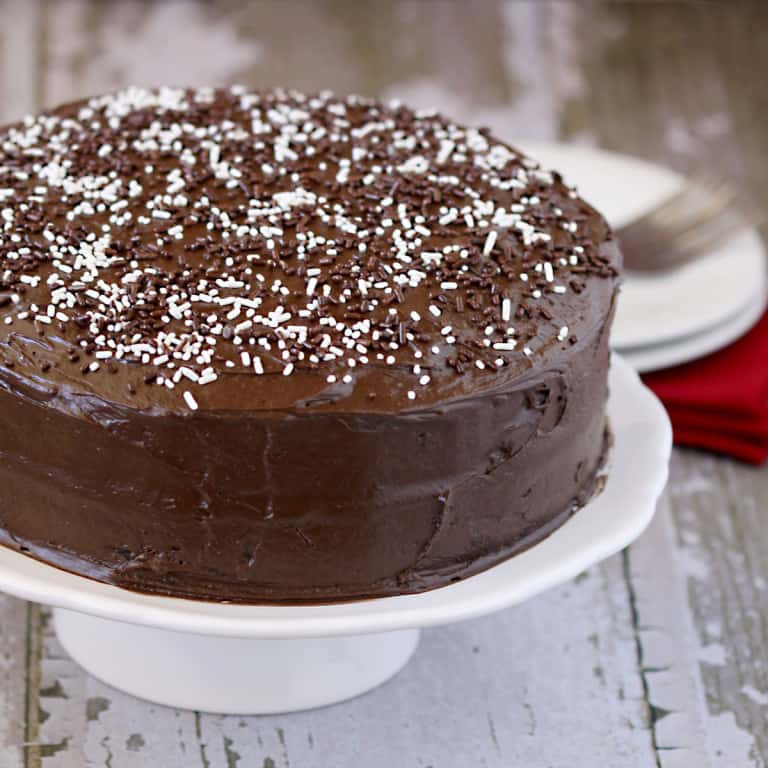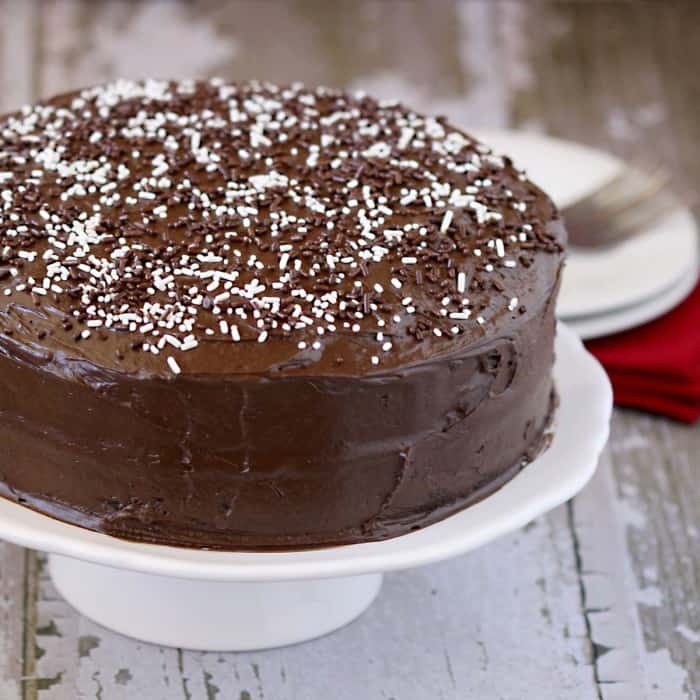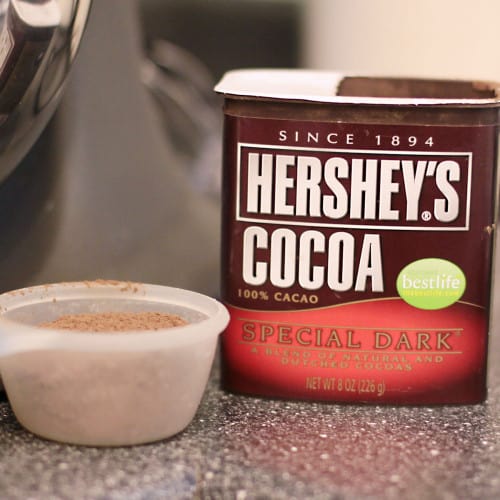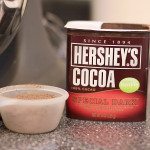 This cake is my favorite chocolate cake recipe – it falls into the simple, delicious and timeless category. It's crazy moist and super chocolatey and never lets me down. The recipe comes from a trusted baking friend of mine, the side of the Hershey's Cocoa can. This weekend I needed a cake for a family dinner to celebrate my baby brother's 16th Birthday – and 16 year old boys don't really want fondant or beautiful buttercream roses, so straight up chocolate fit the bill perfectly. This is an easy cake to make, though one part of it always throws me for a loop, so let me walk you through…
Hershey's Deep Dark Chocolate Cake
recipe adapted from Hershey's Kitchens where you can print a copy of this recipe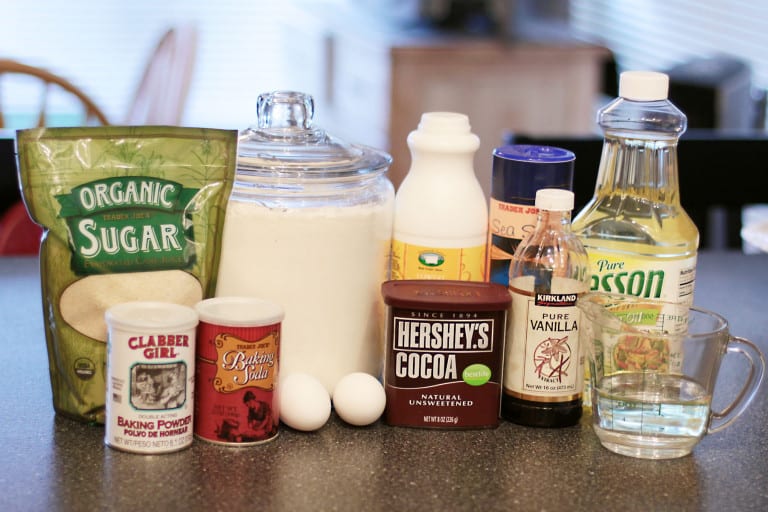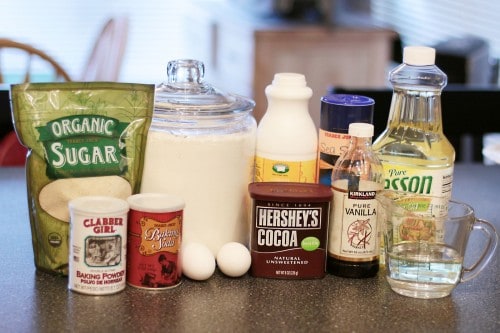 Ingredients
2 cups sugar
1 & 3/4 cups all purpose flour
1 & 1/2 teaspoons baking powder
1 & 1/2 teaspoons baking soda
1 teaspoon salt
3/4 cup Hershey's Cocoa or Hershey's Special Dark Cocoa  (I use half of each cocoa)2 eggs
1 cup milk (I use buttermilk)
1/2 cup vegetable oil
2 teaspoons vanilla extract
1 cup boiling water
Directions:
Heat oven to 350°F. Grease and flour two 9-inch round pans or one 13x9x2-inch baking pan.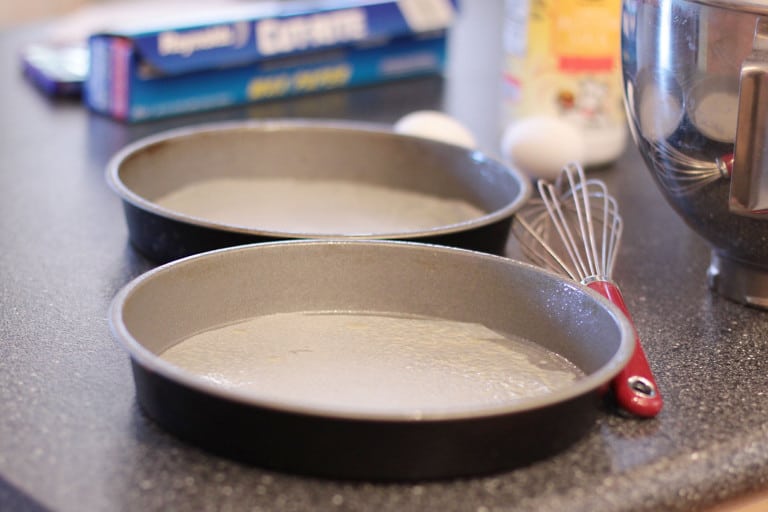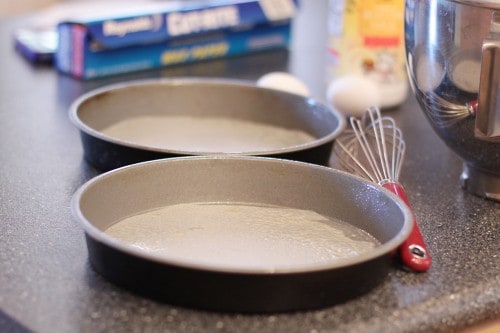 Stir together sugar, flour, cocoa, baking powder, baking soda and salt in large bowl.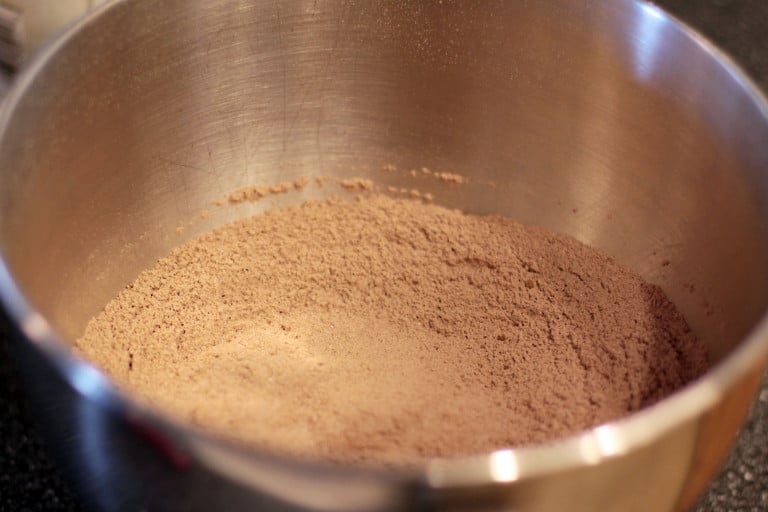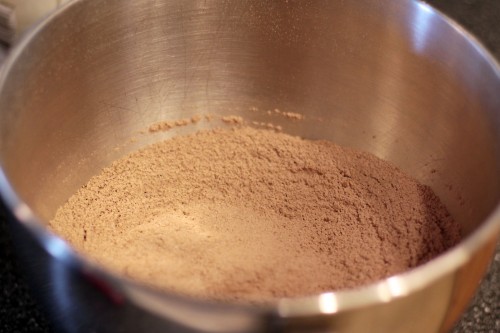 Add eggs, milk, oil and vanilla; beat on medium speed of electric mixer 2 minutes. Stir in boiling water (batter will be thin).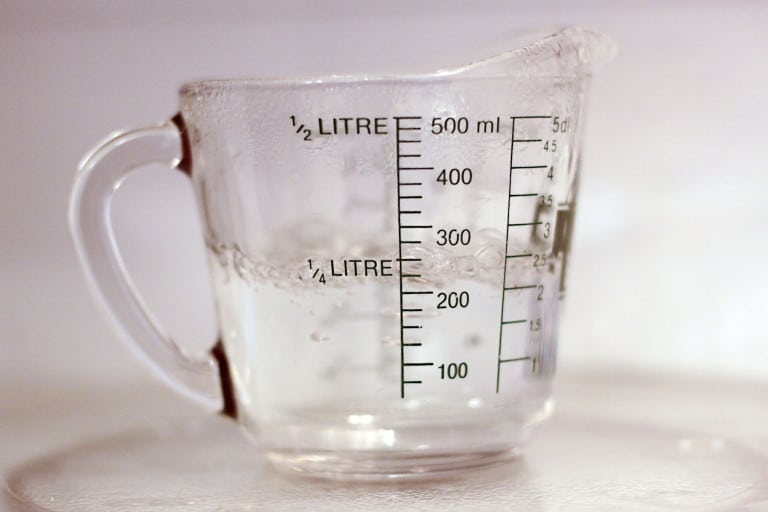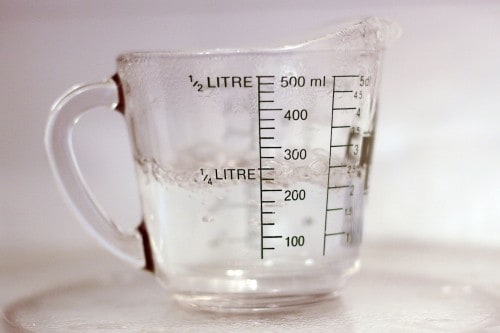 Let's talk about the part that throws me through a loop – adding a cup of boiling water. The first time I made this recipe, I had this lovely cake batter and then poured in a cup of boiling water and created chocolate soup. I was certain I had screwed up. I was certain the cake wouldn't turn out. I was certain I should just eat the bowl full of frosting to help with my cake misery. But it turns out that chocolate soup bakes up into a deliciously moist cake – so have faith and add the water. It has a fairy tale ending and lives happily ever after.

Pour batter into prepared pans.
Bake 30 to 35 minutes for round pans, 35 to 40 minutes for rectangular pan or until wooden pick inserted in center comes out clean. Cool 10 minutes; remove from pans to wire racks. Cool completely. (Cake may be left in rectangular pan, if desired.)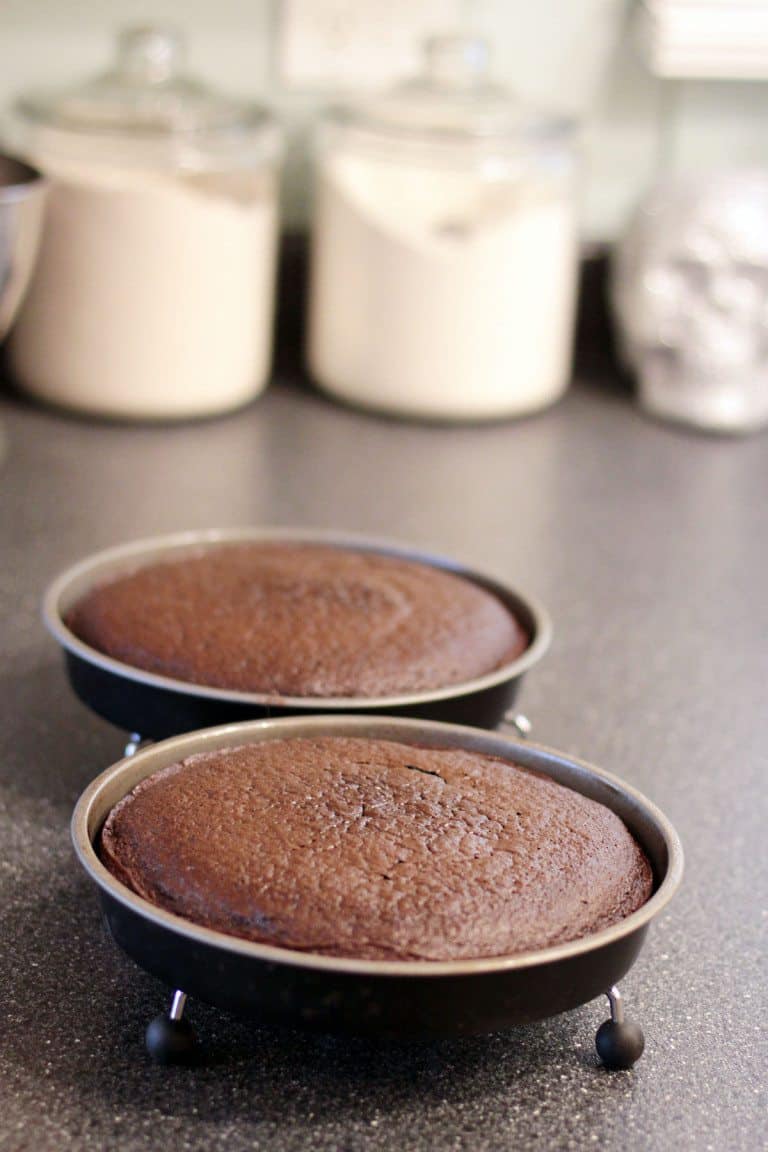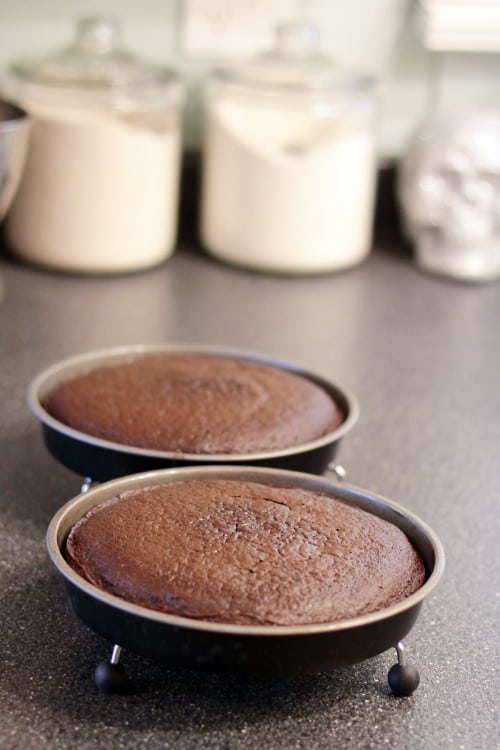 This is the part where I always get nervous. Getting those cakes out of those pans and onto a plate in as close to one piece as possible stresses me out. I admit I have layer cake anxiety. Post traumatic stress disorder from cakes past that didn't come out of the pan all that well, or, well, at all. I grew up using cake pans likes these, and I really should hunt some down – those suckers made sure that the cake was coming out of the pan. I put wax paper in the bottoms of my pans (cut to fit – well, cut to somewhat kinda remotely fit) and I grease the living daylights out of them. And if I'm lucky…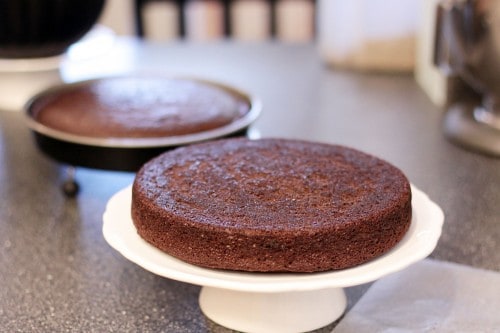 Yay – the cake came out of the pan. All of it! Woohoo! I jump for joy and celebrate with a big spoonful of frosting! Speaking of frosting… I LOVE this chocolate frosting. I have no problem using box cake mixes, but I try to always go with homemade frosting – for me it makes all the difference.
ONE-BOWL BUTTERCREAM FROSTING FROM HERSHEY'S KITCHENS
6 tablespoons butter or margarine, softened
2-2/3 cups powdered sugar
1/2 cup HERSHEY'S Cocoa or HERSHEY'S SPECIAL DARK Cocoa
1/3 cup milk
1 teaspoon vanilla extract
I also add a teaspoon of salt (as I do to all frosting) as I like cutting the sweetness a bit with the salt.
Beat butter in medium bowl. Add powdered sugar and cocoa alternately with milk, beating to spreading consistency (additional milk may be needed). Stir in vanilla. About 2 cups frosting.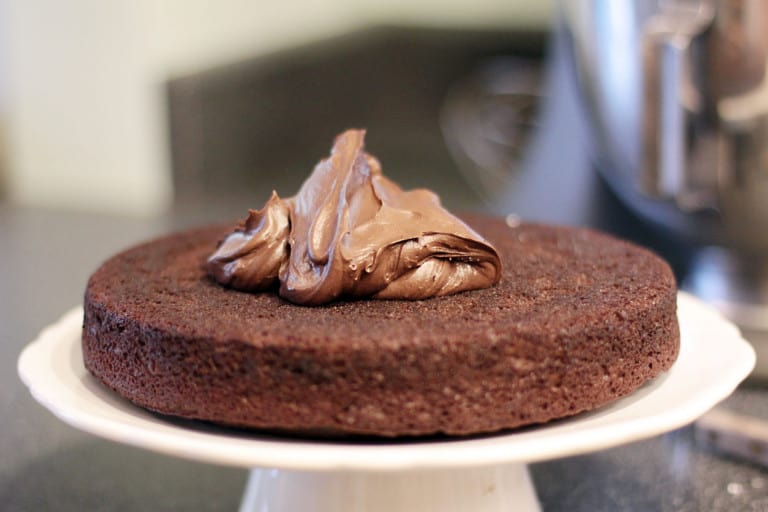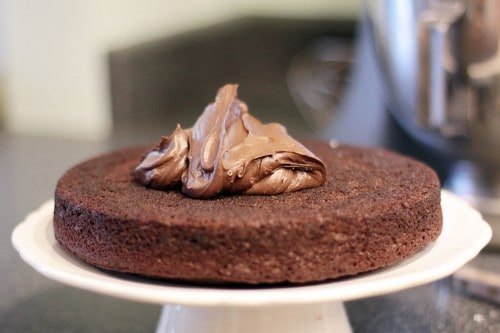 Now let's talk about the other thing about cakes that causes me great anxiety. Frosting.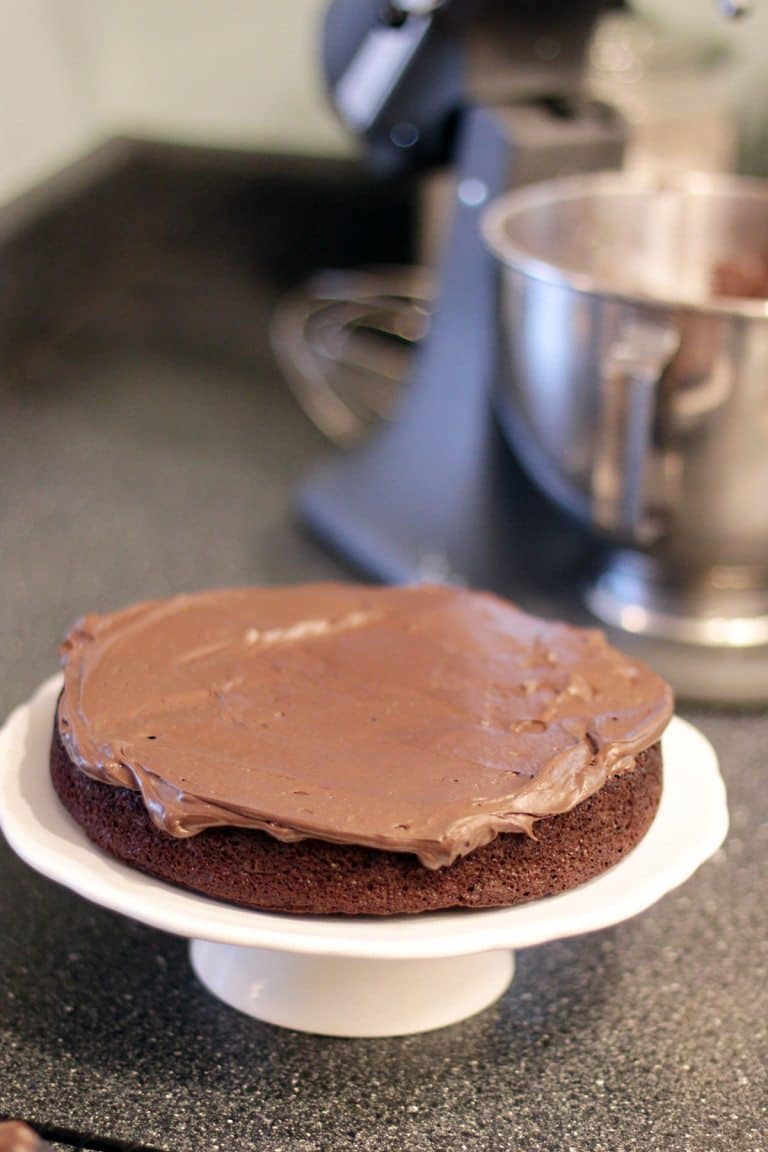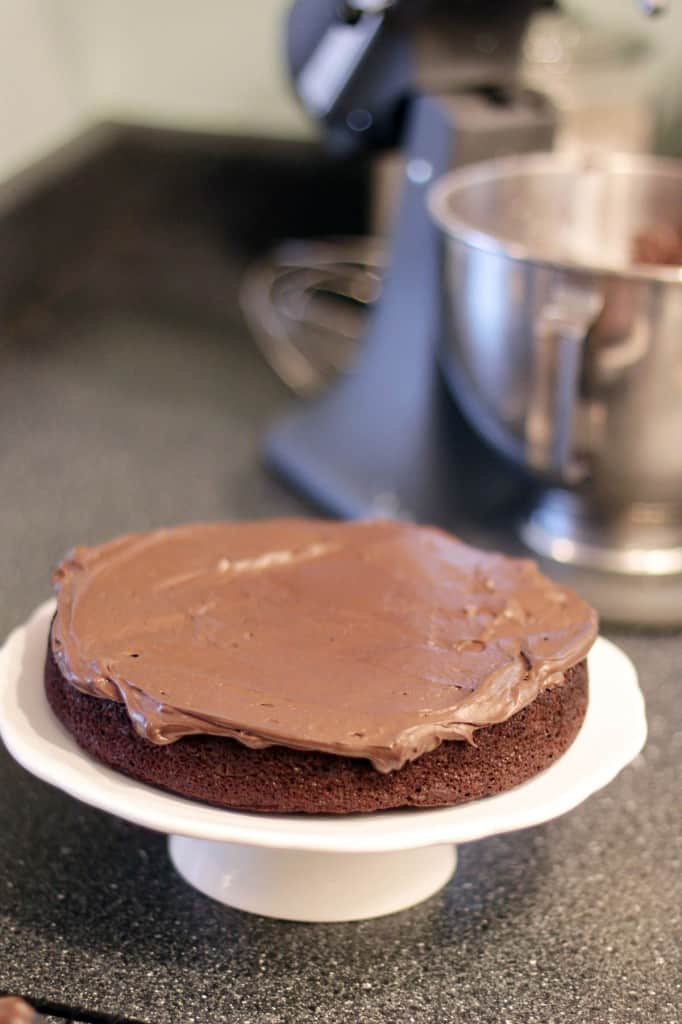 I can admit there are some things in life I'm just not that great at like… planning for and actually cooking dinners, managing my toddler's temper tantrums in public without breaking out into a sweat and wanting to crawl into a hole, ironing clothing (or remembering where I keep the iron), keeping my sarcasm in check around ridiculous people or situations and frosting or decorating cakes. Wilton will not be asking me to do a cake decorating tutorial ANYTIME soon. I basically slop on frosting and cover with sprinkles. I've accepted this, and will happily serve my poorly decorated cakes to those who can also accept this.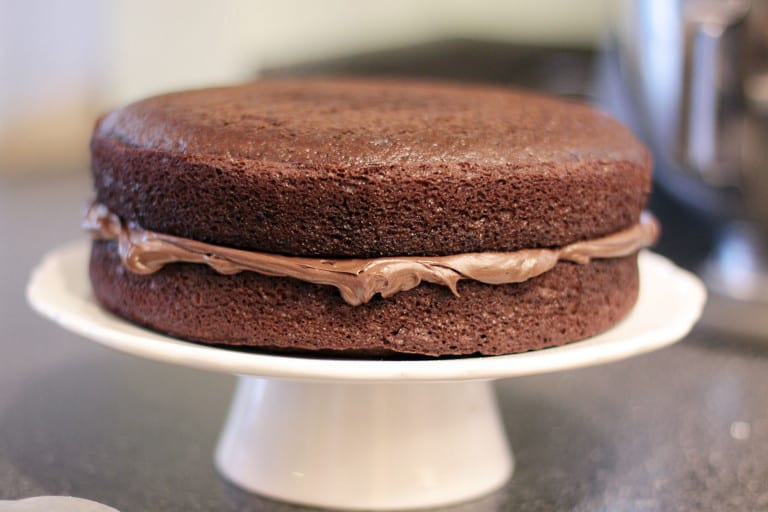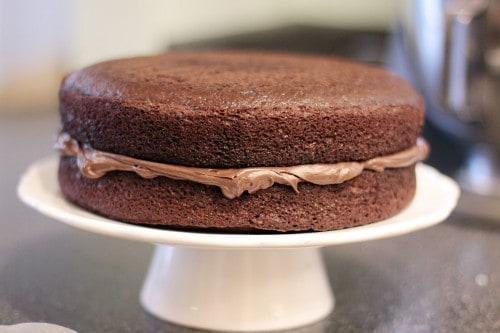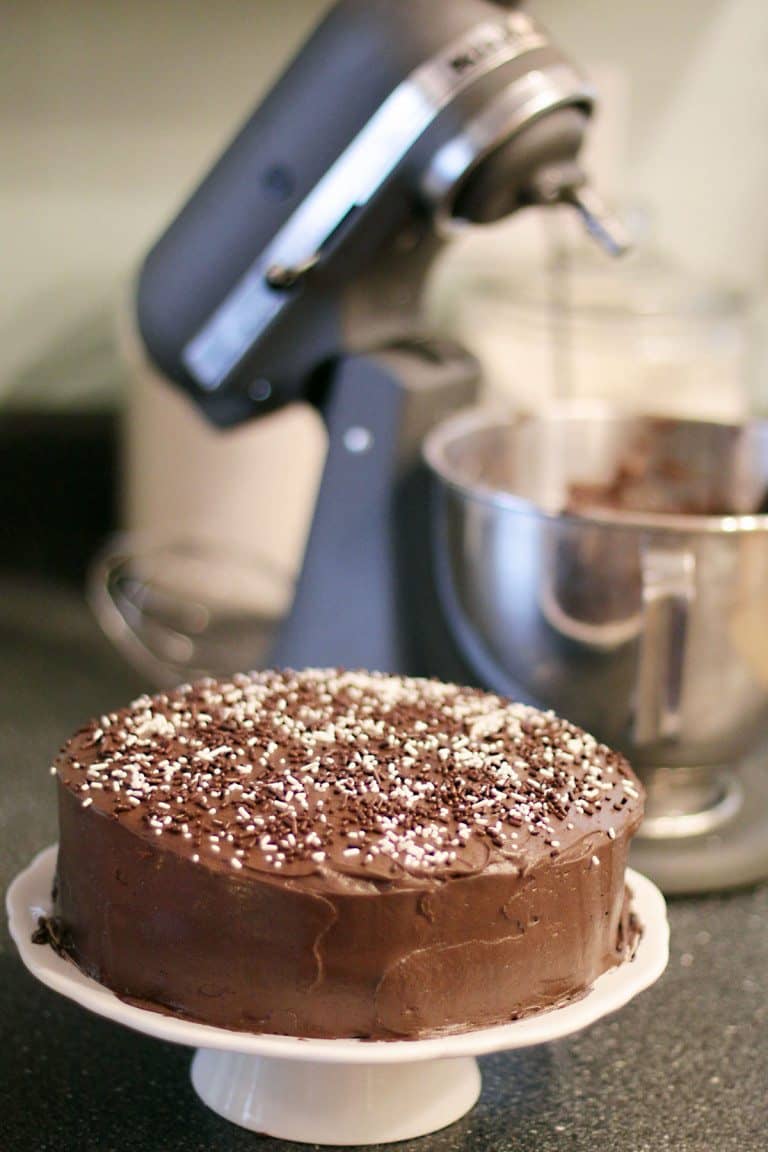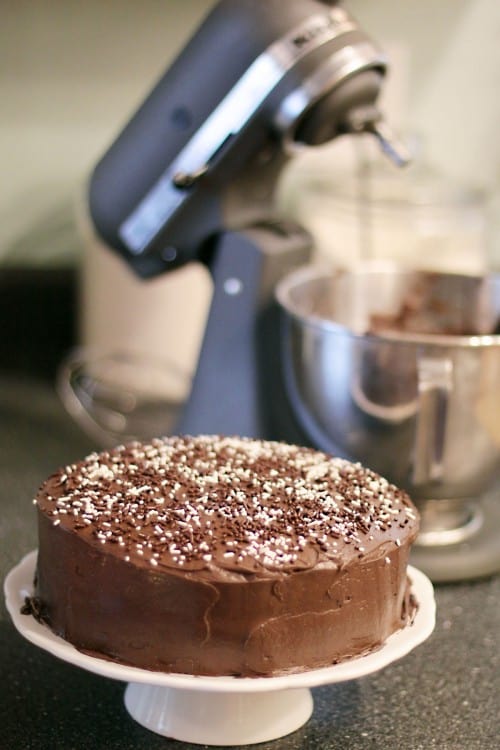 Frosting + Sprinkles = Good enough!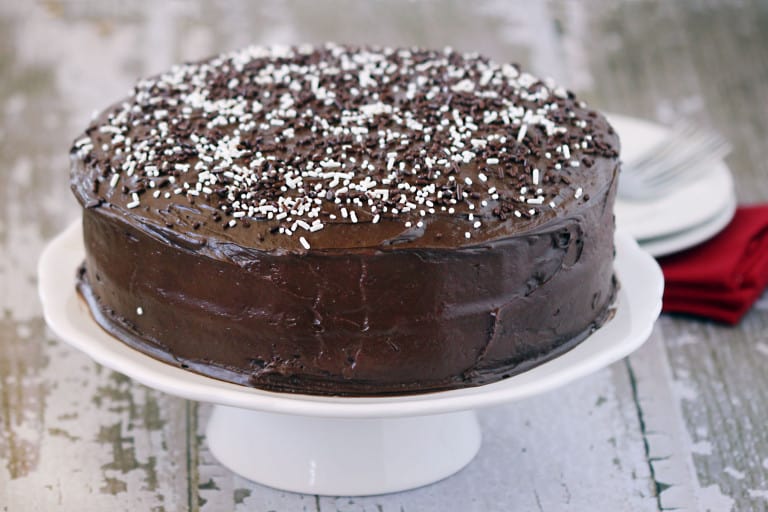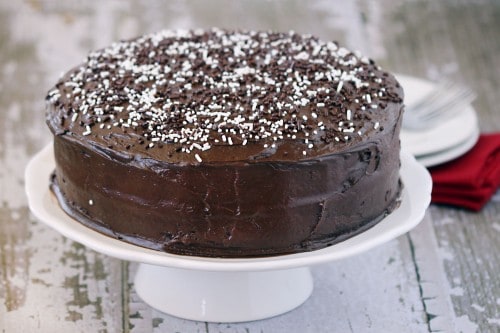 Simple and delicious.