I love holidays, and Halloween ranks pretty high up on my list. I love baking for holidays. Decorating for holidays. Planning for holidays. Shopping for holidays. I always love pulling out our Halloween storage totes and taking a look at what we used to decorate with last year. I always find something that I totally forgot about and am excited to rediscover. It's kind of like that with recipes as well. After a while my memory of what I made the previous year fades, which makes it fun to look back at what I was making last year. A Halloween Favorites Rewind.
Candy Corn Krispy Treat Pretzel Pops. Super excited to see these featured in Parenting Magazine this month. 🙂   To keep these super simple, they start out with ready made Rice Krispies Treats. You can certainly make some from scratch as well.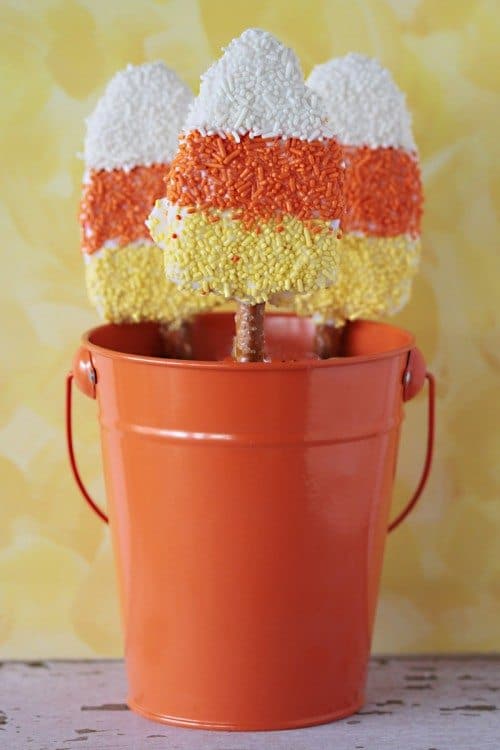 Keeping with the candy corn theme, Candy Corn Cupcake Cones. I used my Babycakes Cupcake Maker to make these, but you could make them with regular cupcakes as well.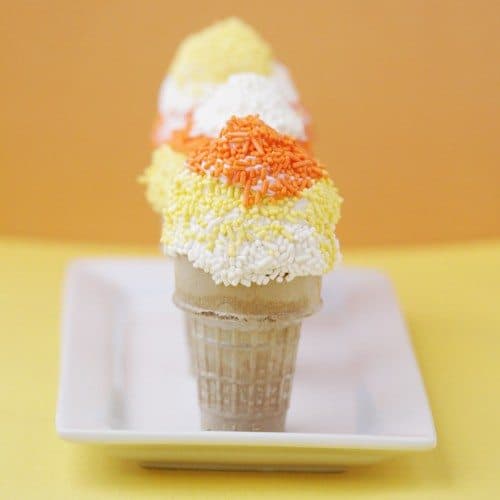 Because I'm kind of obsessed with candy corn, here's another! These Quick And Easy White Chocolate Candy Corn Krispy Treats are one of my favorite recipes. I took these along to our Trunk Or Treat last year for dessert. We usually set up our cars and eat outside with friends, and these were a great dessert option as they are easy to transport and not messy to eat. I think they disappeared before the trick or treating even began.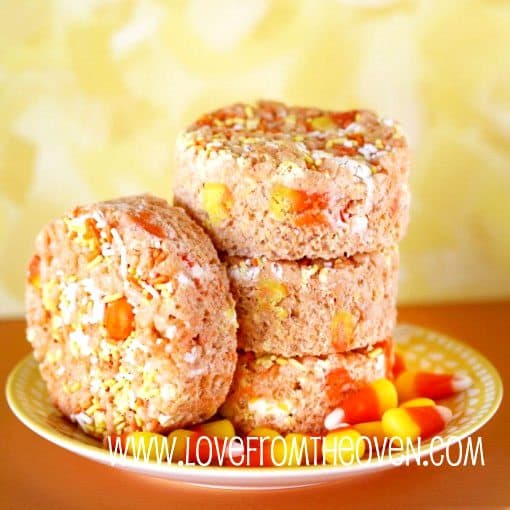 Keeping with the Rice Krispies Treats sweets, these Halloween PEEPS Rice Krispies Treat Pops are another quick one that you can use the premade Rice Krispies Treats to make. Just add some chocolate, sprinkles and PEEPS and you've totally dressed up your crispy treats for Halloween.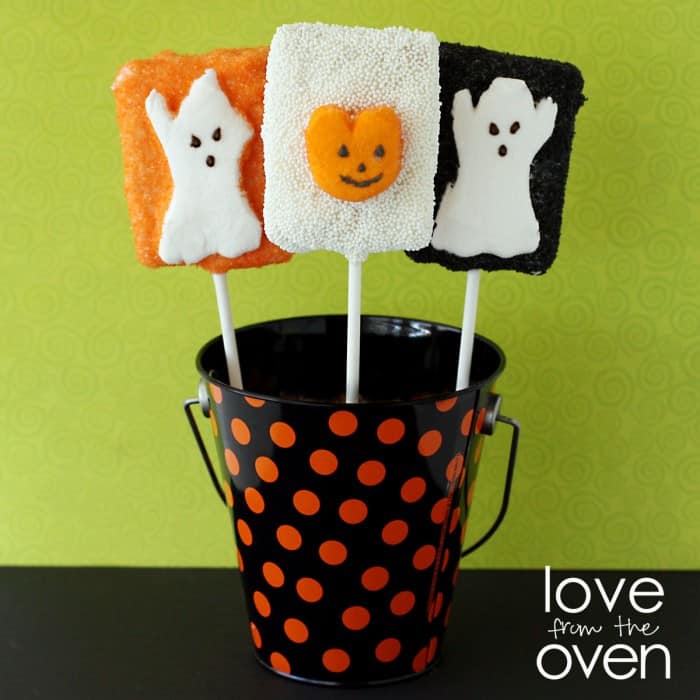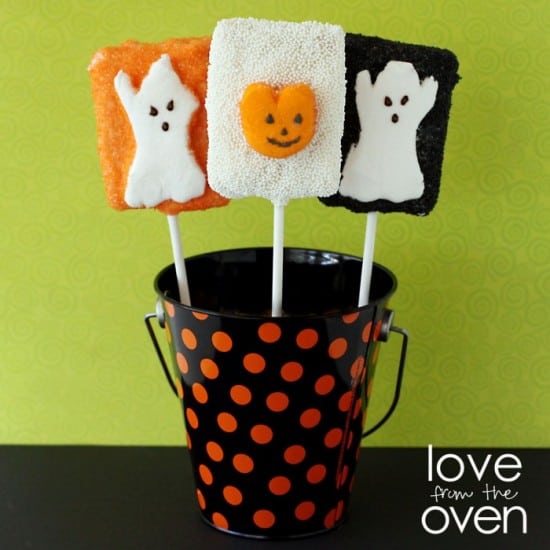 I love using Halloween PEEPS in my fall treats. Many people do not know that PEEPS makes products for many holidays, not just Easter. People get really excited to see PEEPS pop up when they aren't expecting them. And they are just too darn cute not to use as often as possible. These Halloween Push Pop PEEPS were a huge hit with the kids.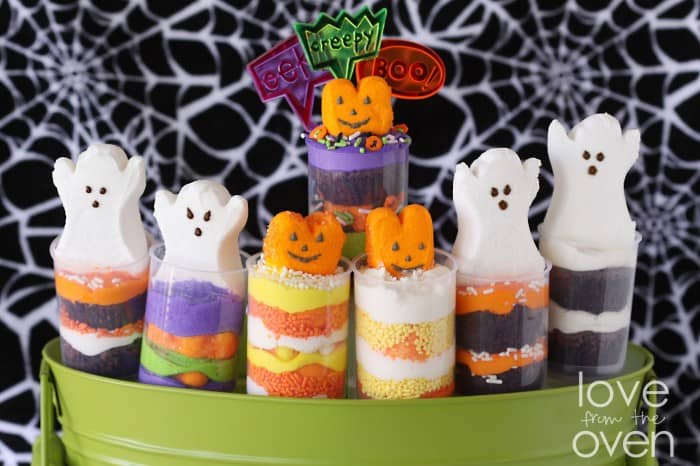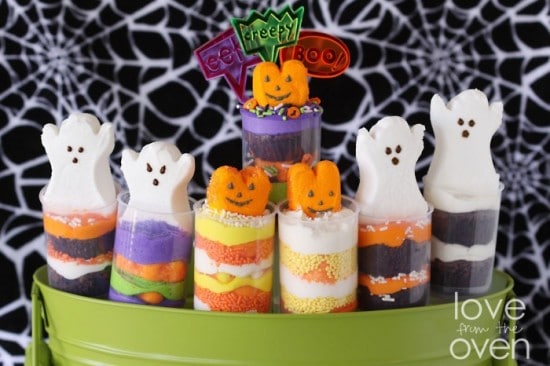 One of my favorite quick ways to use PEEPS are to make PEEPS Pops with them. While you certainly do not have to dip them in chocolate, I'm a big fan of chocolate covered marshmallows. Here are my Halloween PEEPS Pops.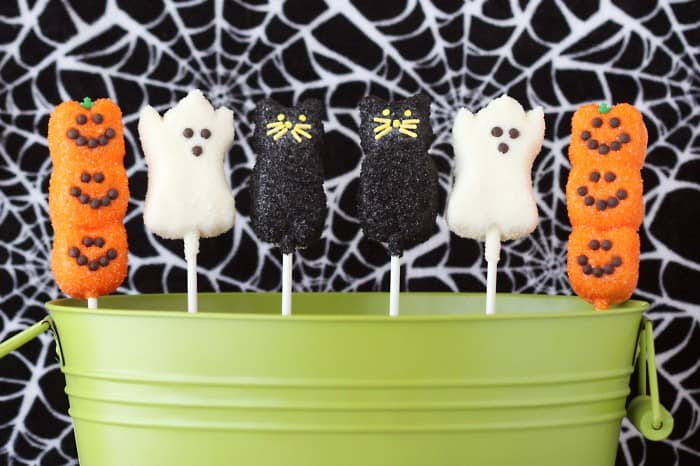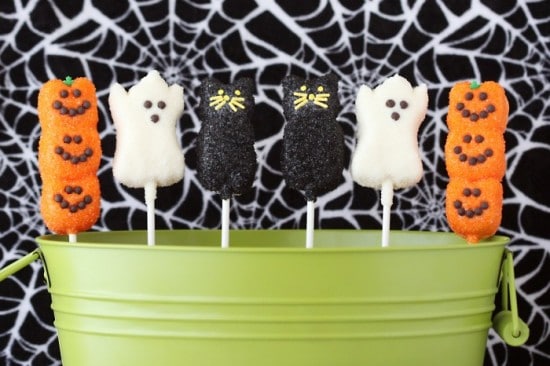 Ever wonder what happens if you cross a cake pop with a PEEP? Okay, most likely you haven't ever wondered that (though I do wonder some odd things courtesy of insomnia!). Well just in case you did, here you go. Halloween Cake Pop PEEPS.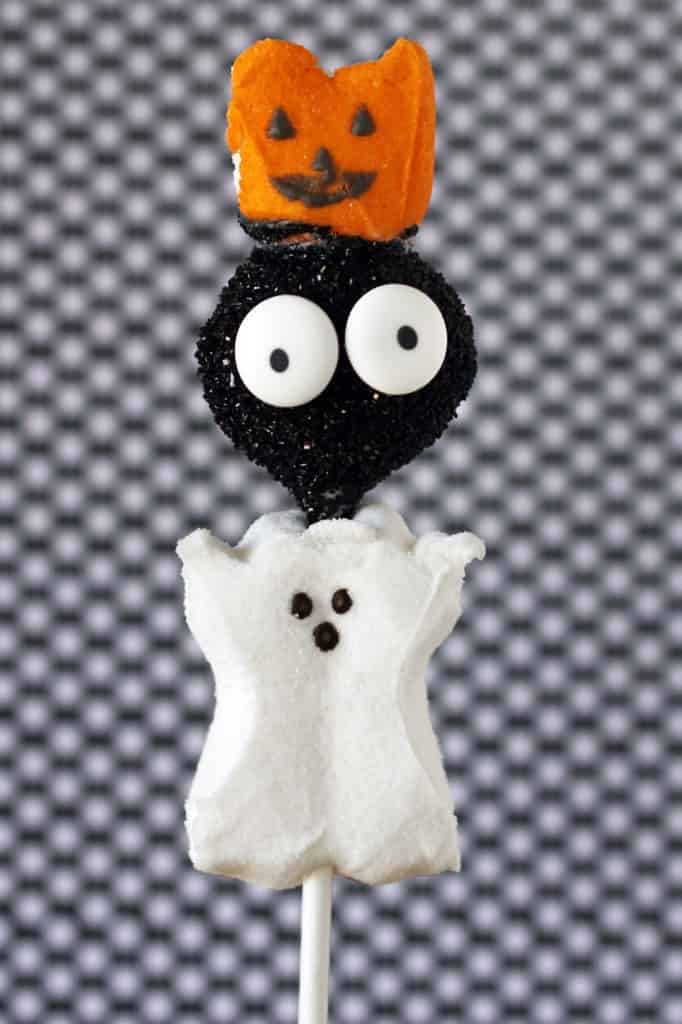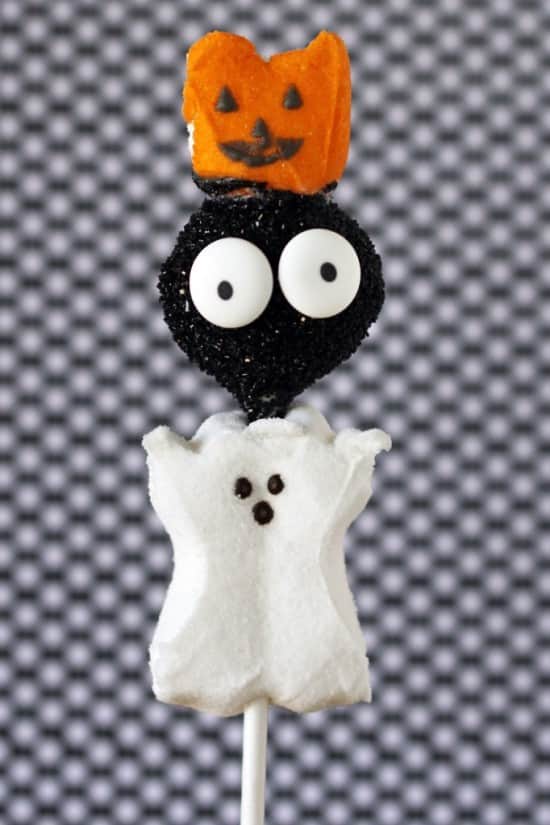 What about some regular Halloween Cake Pops? Well, these are actually Halloween Oreo Truffle Cupcake Pops, but close enough. These are made with the awesome My Little Cupcake Cake Pop Molds. LOVE them.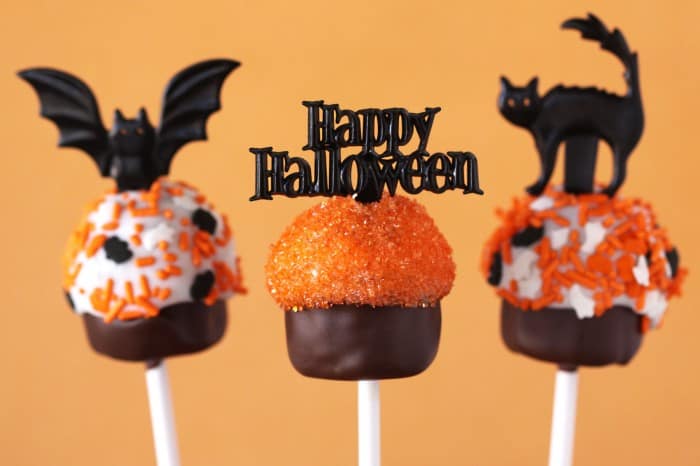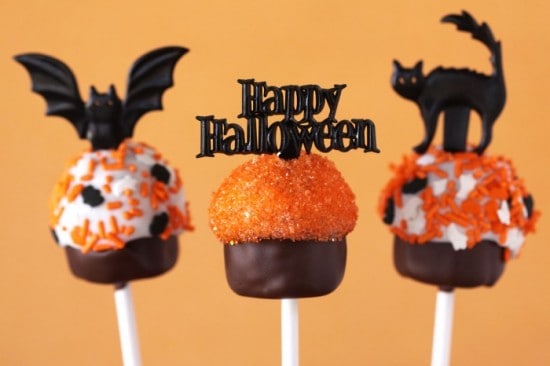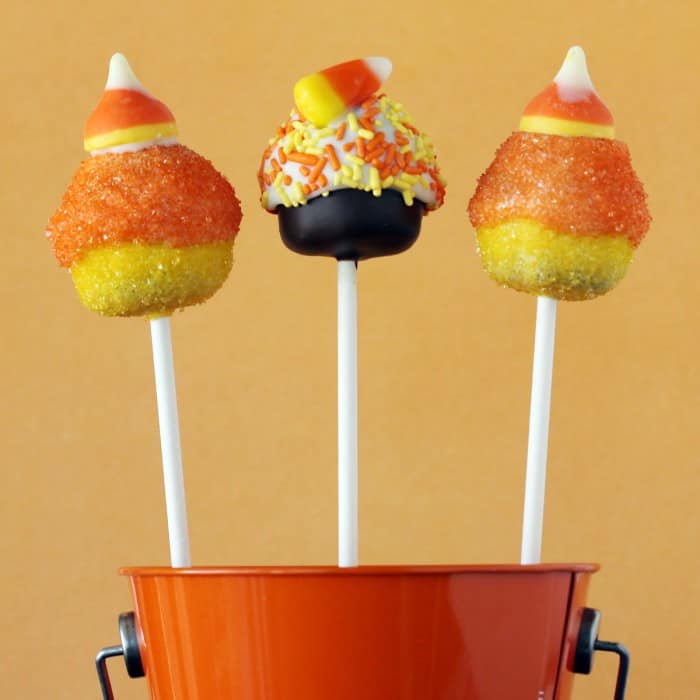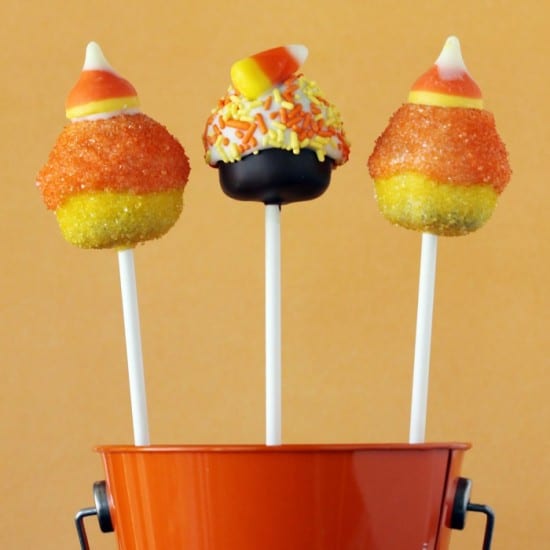 And I had to make a Halloween Skulls version. If you were a Love From The Oven reader last year, you might have noticed I love the Halloween Skulls and am a sucker for a glittery skull decoration.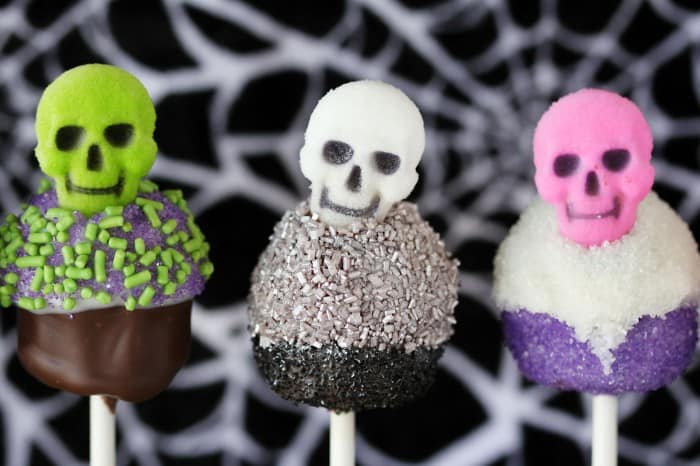 And I have more Halloween Skulls. Chocolate Covered Halloween Oreo Pops.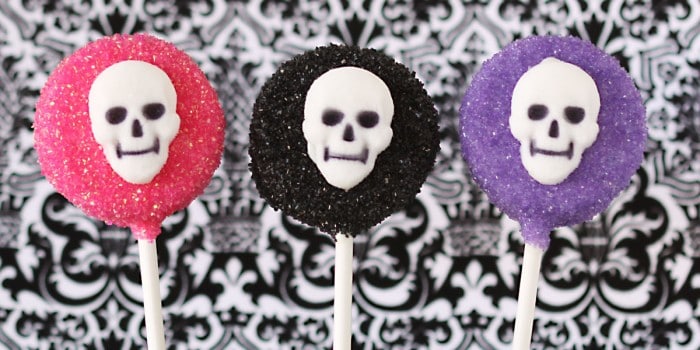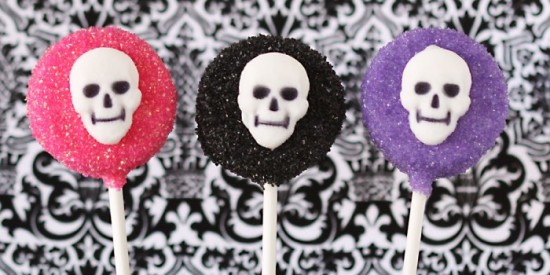 And look what you can use as a Halloween Pop holder? Glittery skull from the Target dollar section. Score!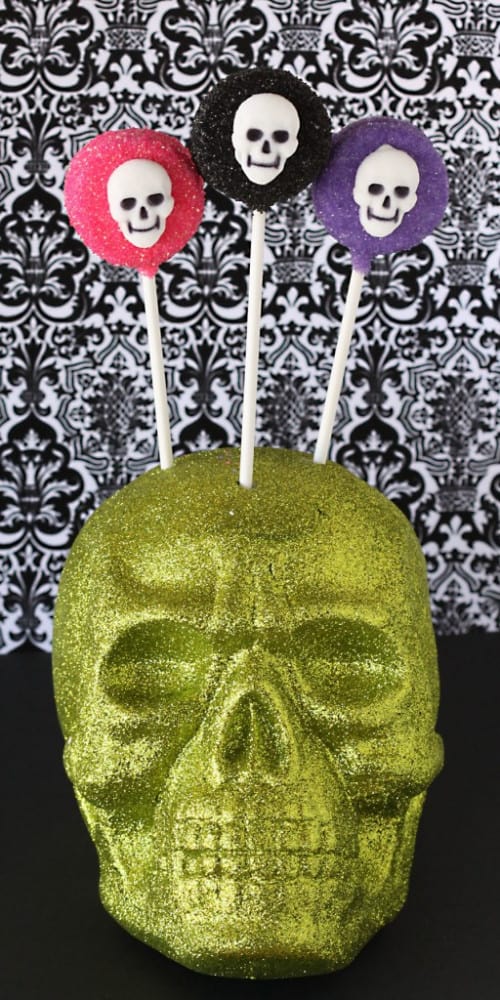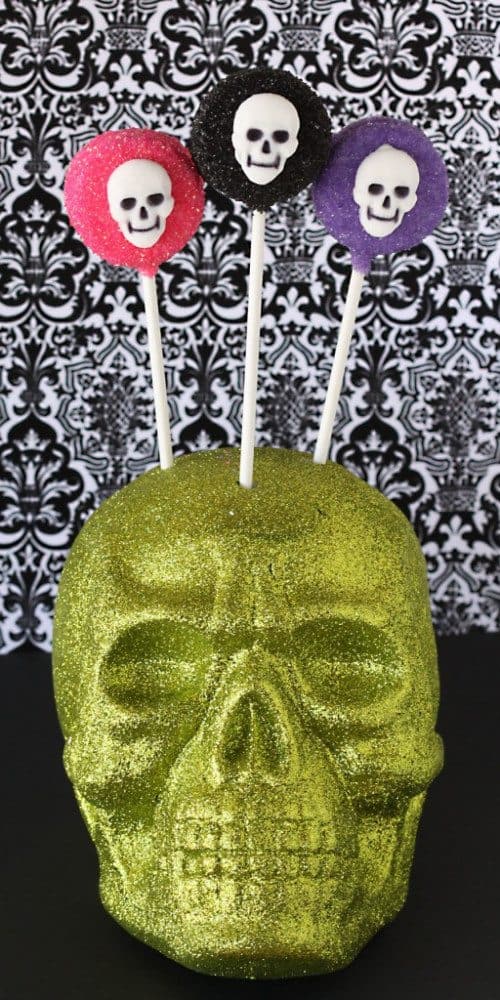 Not done with the Halloween Candy Skulls just yet. Chocolate Covered Halloween Pumpkin Marshmallow Pops.
We can't have a holiday without some cupcakes. I LOVE this Orange Velvet Cupcake Recipe.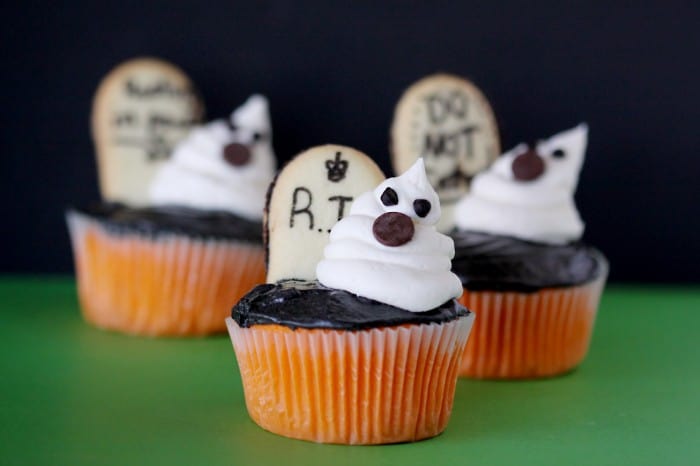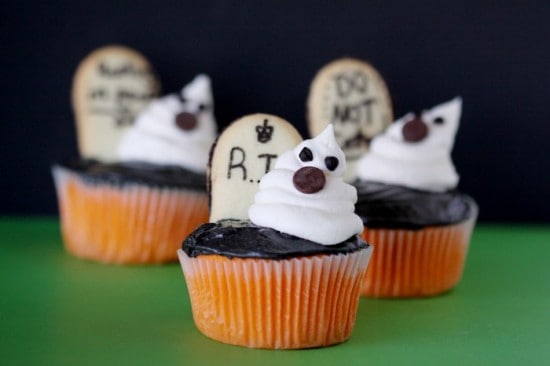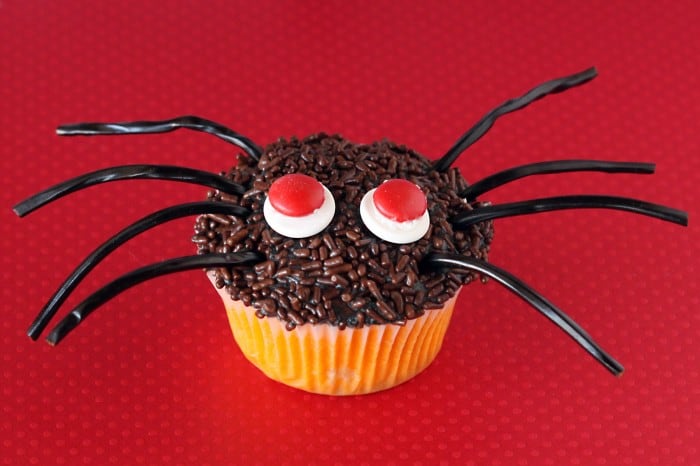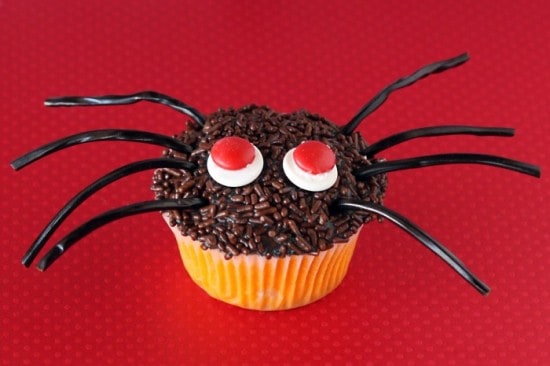 A quick and easy sweet, salty & crunchy treat that makes a nice gift is Candy Corn Pretzel Cookie Bark. This would be really fun with the new Candy Corn Oreos as well.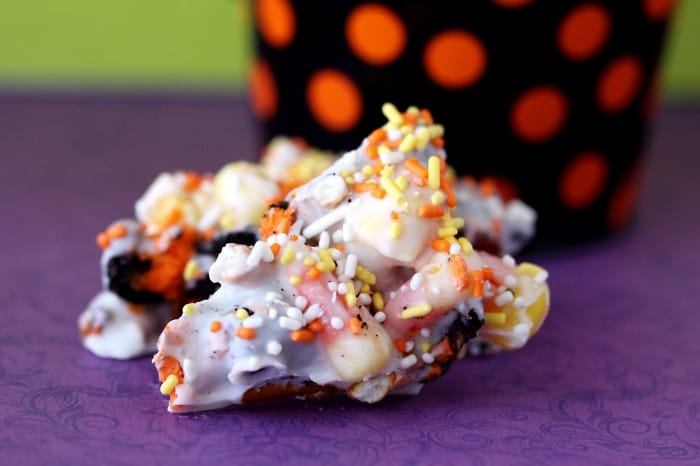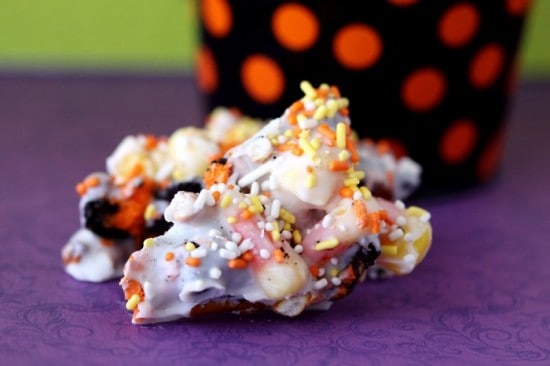 And gingerbread houses aren't just for Christmas. My daughter and I had a blast decorating this Halloween Haunted House Gingerbread House. Definitely a project we will be doing again this year.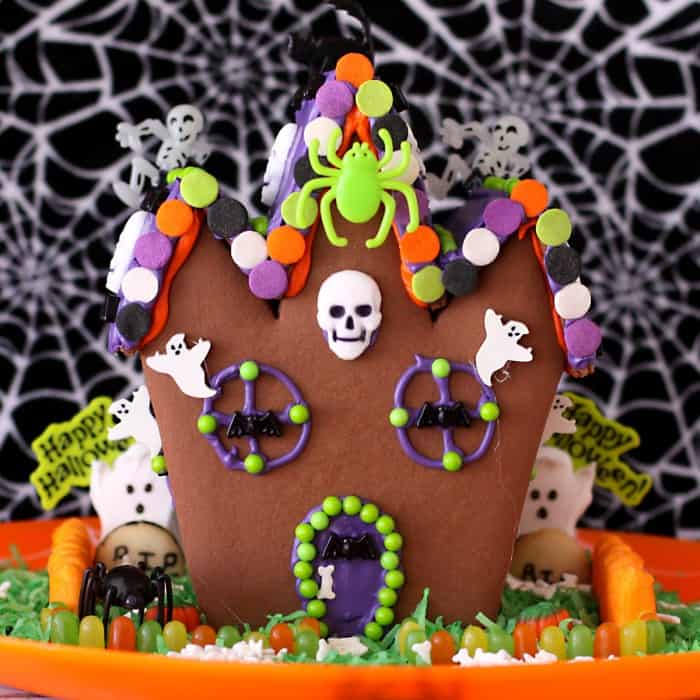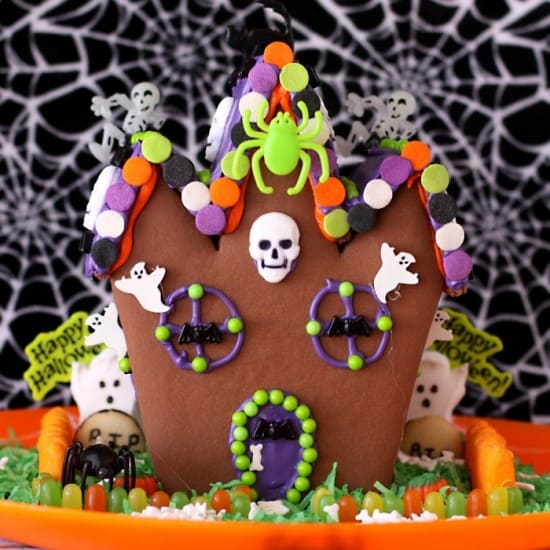 Love this Halloween Gingerbread House kit!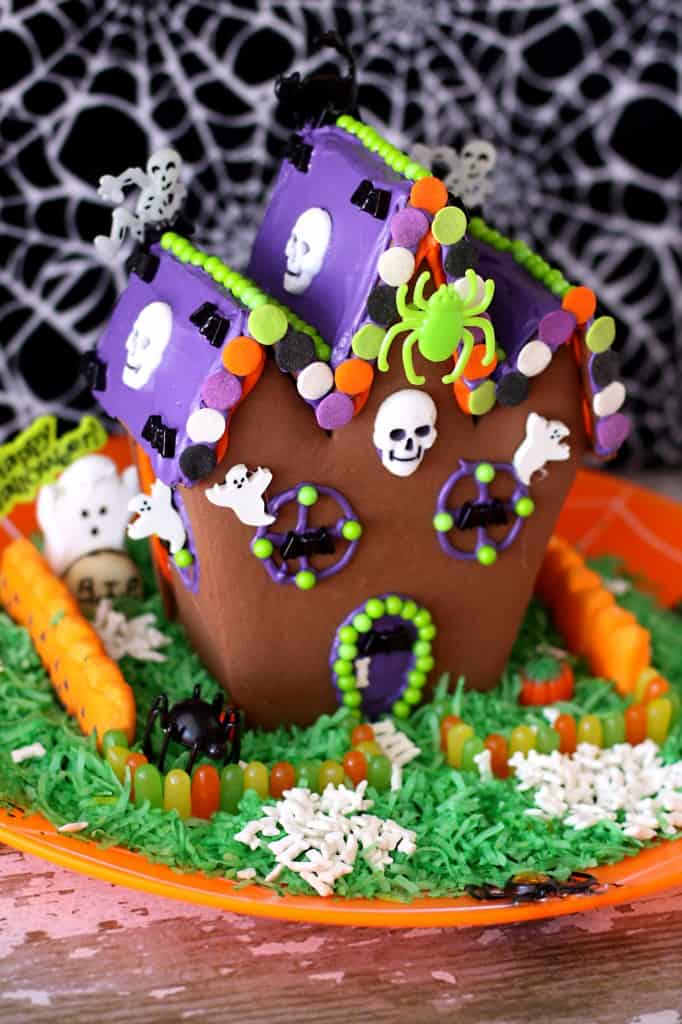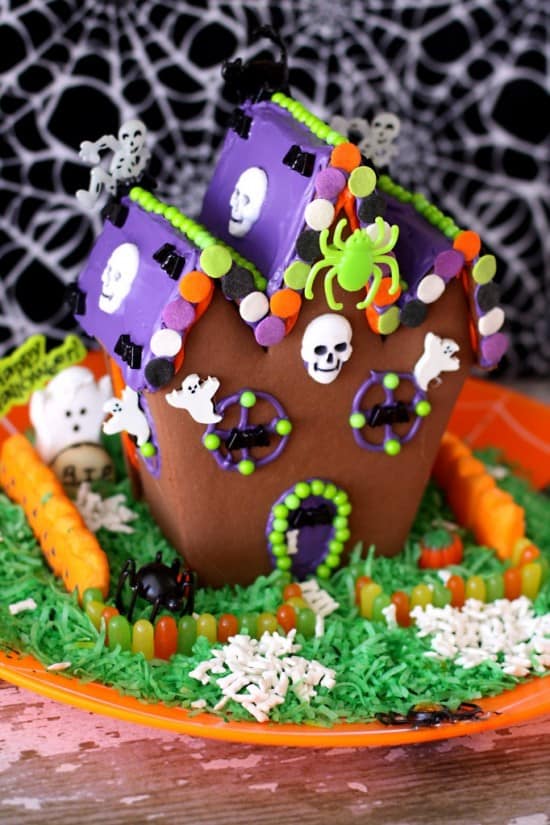 Looking for some of the items I used? Here are where some can be found.
Halloween Sugar Skulls In White

Halloween Sugar Skulls In Colors
Yellow, Orange & White Jimmies Sprinkles
Sugar Sprinkles In Black, Purple, Orange & Silver
Halloween Picks & Cupcake Toppers
Halloween Gingerbread House Kit
Not shown, but a super fun Halloween Gingerbread Haunted Mansion Kit
My Little Cupcake Cake Pop Mold
My buckets and glittery green skull all came from the dollar section at Target.
Happy Haunting!