I'm often asked what some of my very favorite recipes are here at Love From The Oven. It's hard to narrow it down (kind of like picking a favorite child!), but there are certain recipes that really do stand out. Here are some of my favorite recipes that I've shared on the site….
My Favorite Cookie Recipes:
Double Chocolate Chip Cookies Inspired By Levain Bakery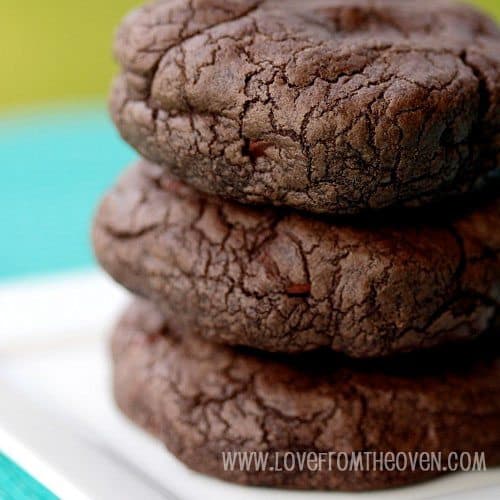 I also used this recipe to make some tasty Double Chocolate Candy Cane Cookies.
Levain Bakery Inspired Chocolate Chip Walnut Cookie Recipe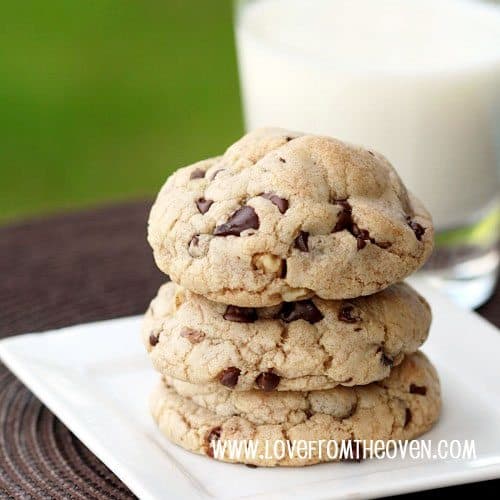 My husband's all time favorite cookie – Peanut Butter Cup Chocolate Chocolate Chip Cookies.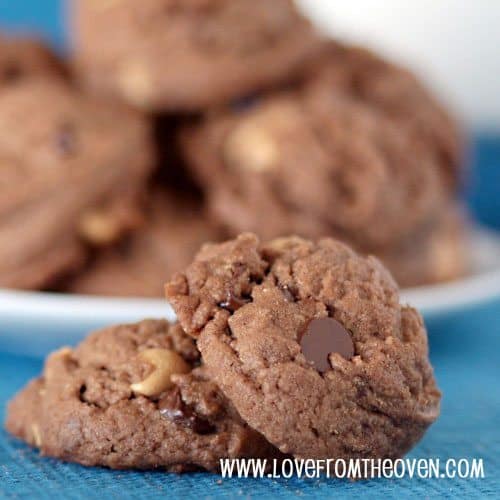 A new recipe I tried this year that became an instant favorite – Hot Cocoa Cookies With Kraft Jet Puffed Mallow Bits.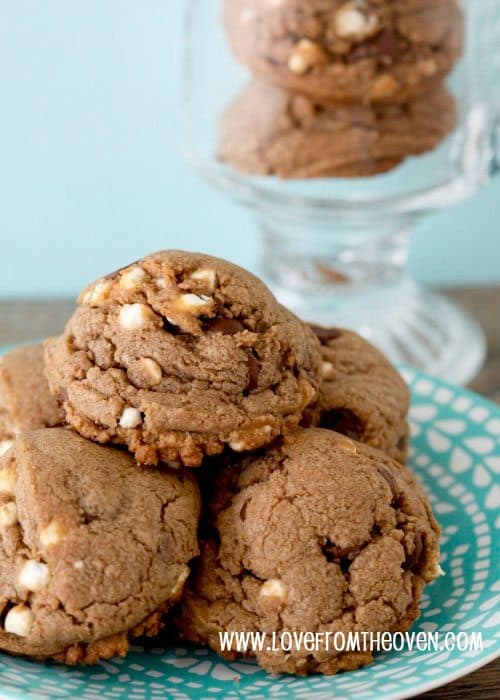 My fave brownie recipes:
My favorite way to prepare brownies – with Cookies & Cream frosting.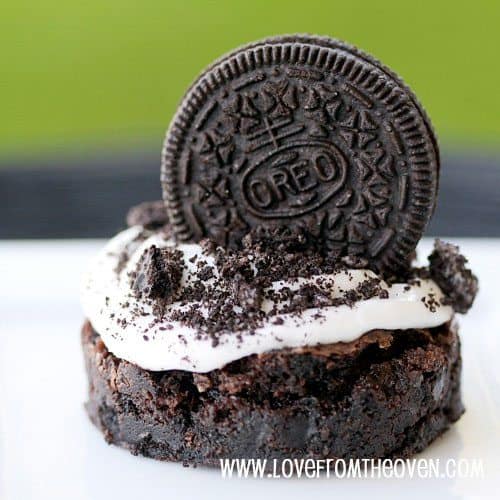 My favorite over the top brownies – Caramel & Chocolate Chip Brownies With A Pretzel Crust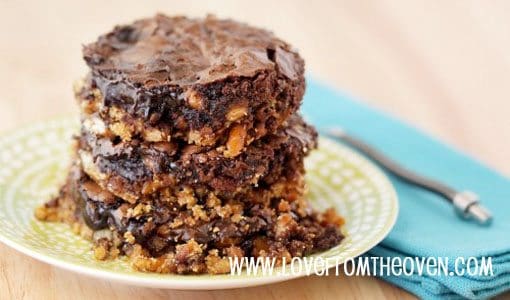 My favorite easy to make from scratch brownies (you can leave out the candy canes/peppermint!).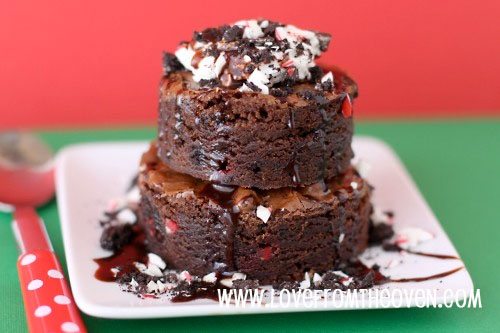 My favorite fat free brownie recipe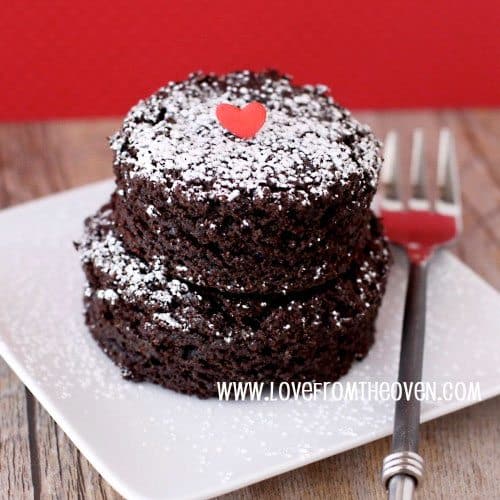 One of my all time favorite treats – caramel and chocolate covered marshmallows inspired by Tigger Tails at Pooh's Corner Bakery at Disneyland.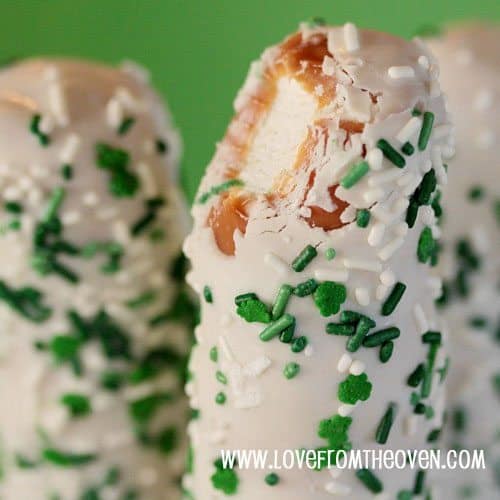 My favorite crazy fun dessert that is a crowd pleaser – Ice Cream Cone Cupcakes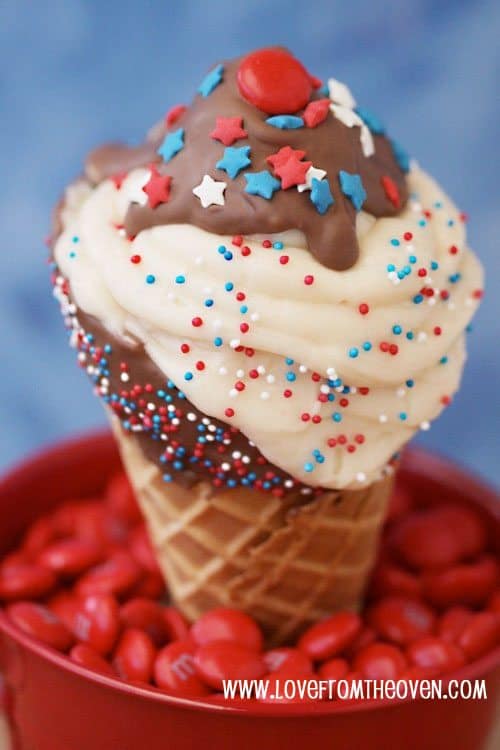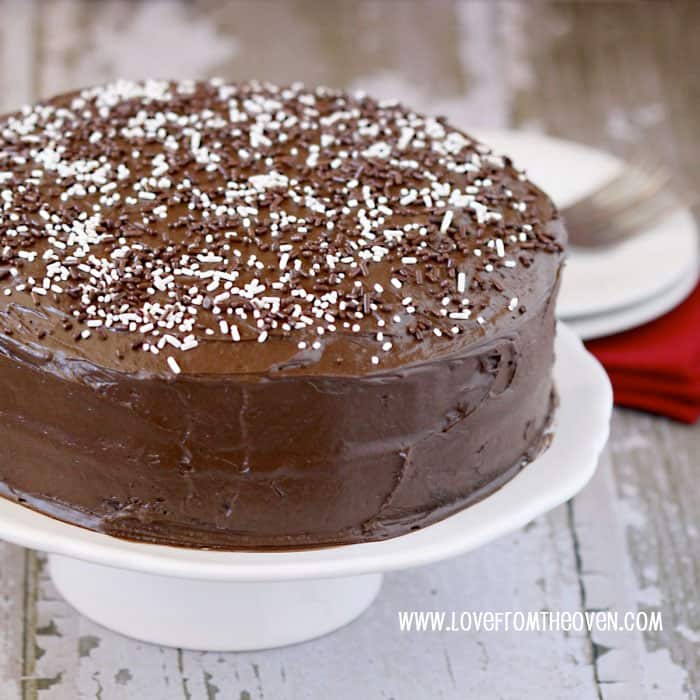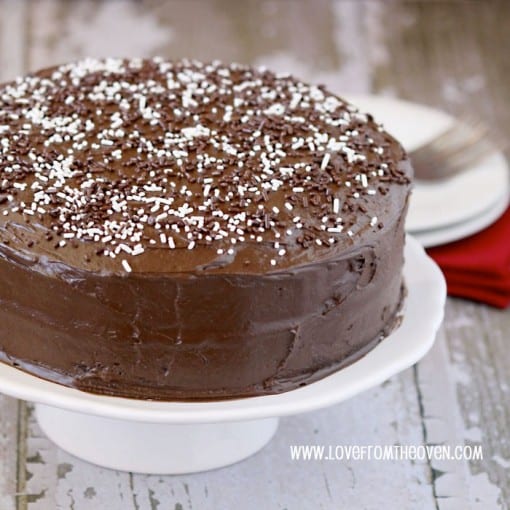 A few of my favorite things to make with pretzels:
Double Chocolate Peanut Butter Pretzel Bites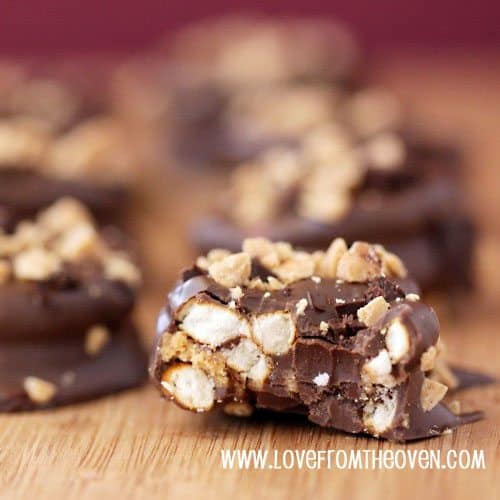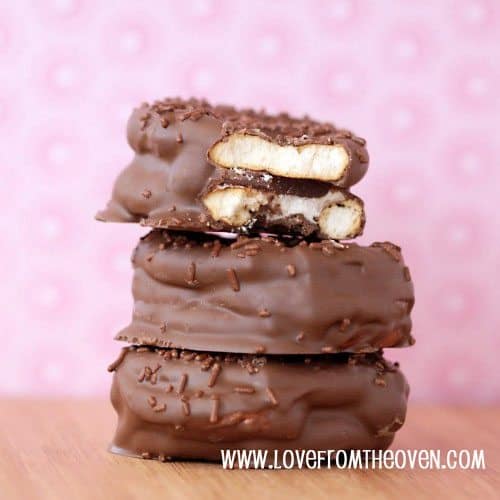 And of course my go to treat when I need something simple that is always a hit, good old chocolate covered pretzels.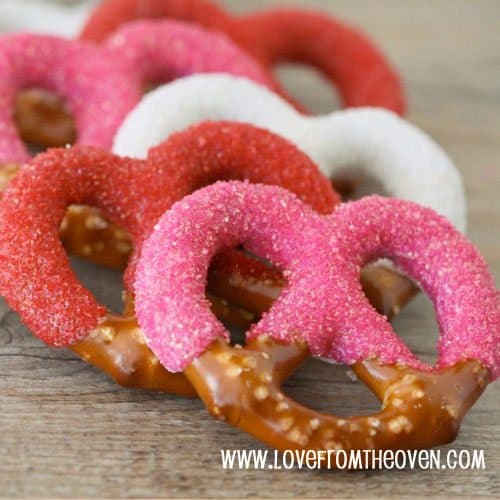 My favorite cupcakes:
Peanut Butter Ball Chocolate Cupcakes With Peanut Butter Buttercream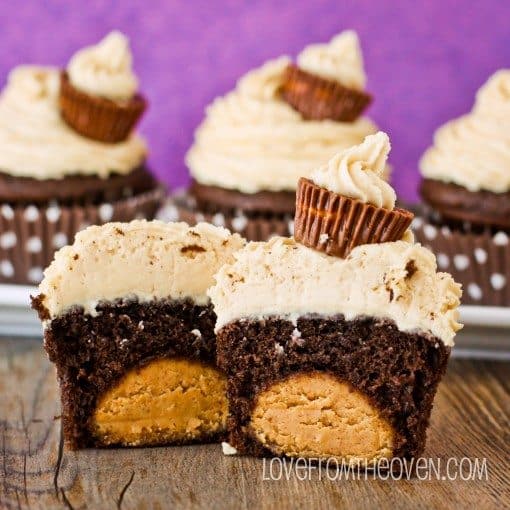 Oreo Truffle Stuffed Cupcakes With Cookies & Cream Frosting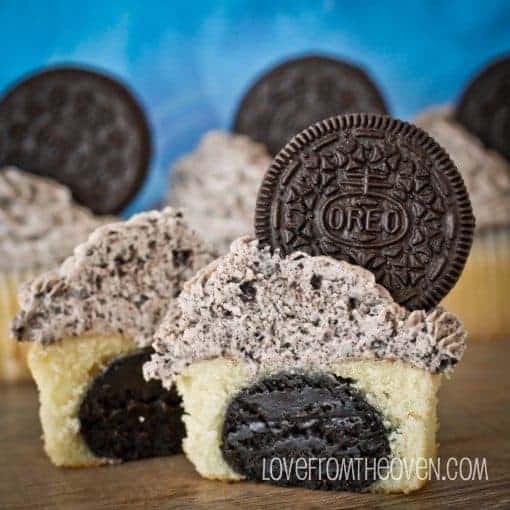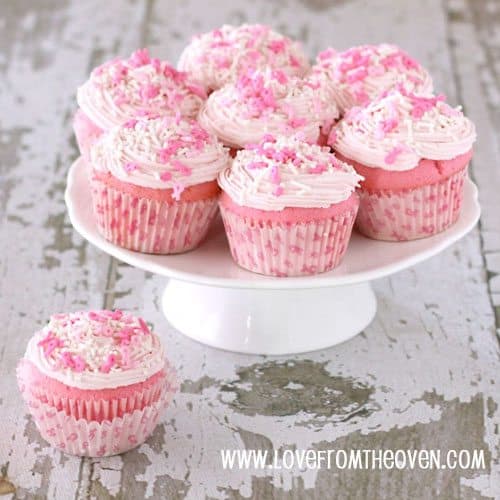 My favorite pie – Chocolate Chip Cookie Pie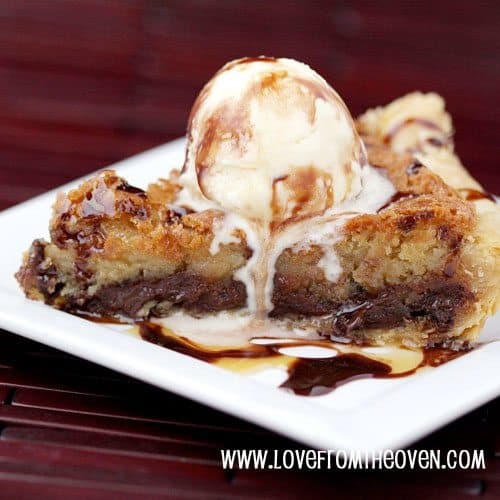 Favorite just for fun recipe – Ice Cream Sundae Cupcakes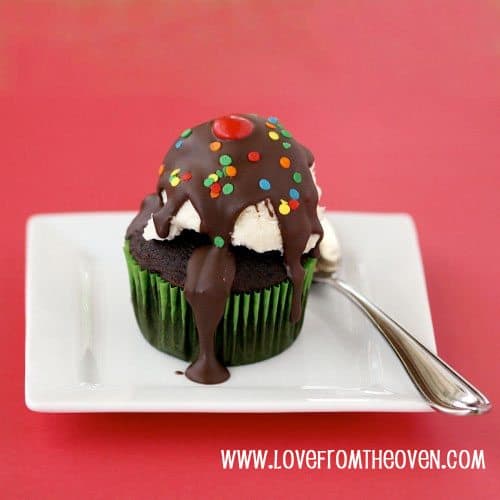 Favorite Rice Krispies Treats – Triple Chocolate Rice Krispies Treats With Jet Puffed Mallow Bits. This may be one of my favorite recipes to date – super simple and ridiculously good.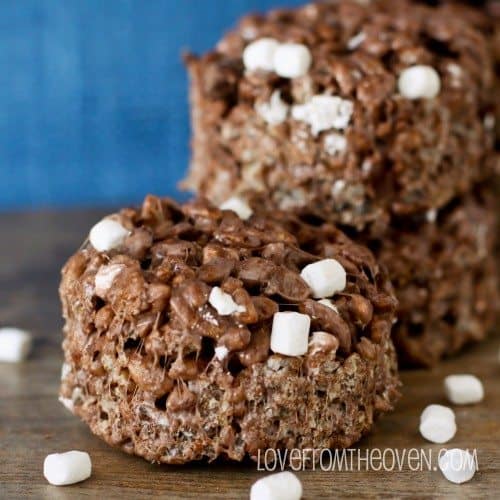 Favorite Cake Pop – Thin Mint Truffle Cake Pops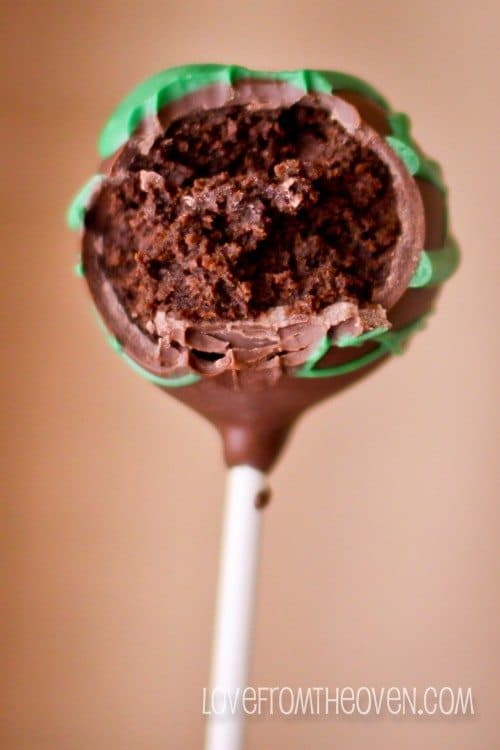 My very favorite and most often made recipe – my Made Over Banana Chocolate Chip Muffins
Those are some of my favorites. What are your favorite recipes?