While making my way through Target this morning I picked up some Nestle Pink & Yellow Mixed Mini Morsel Toppers in the Easter section.  Of course I opened them as soon as I got home, and holy heck they are CUTE!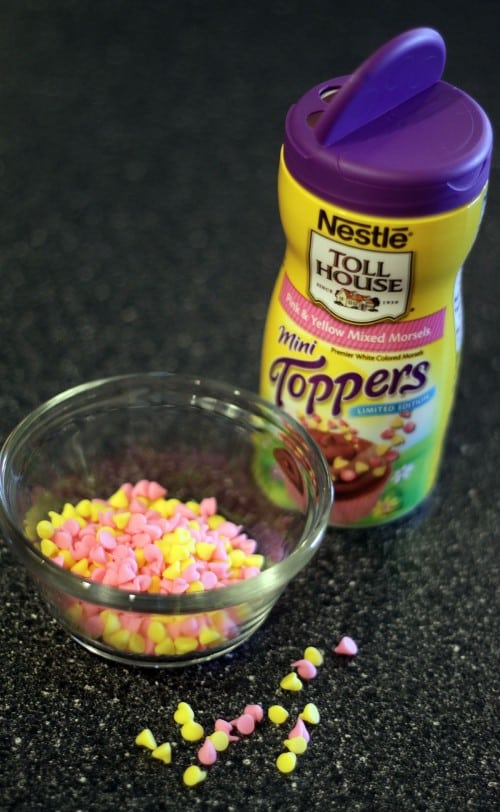 Adorable!   So many ways to use them, think I'm going to have to go back and grab a few more containers while the Easter goodies are still available.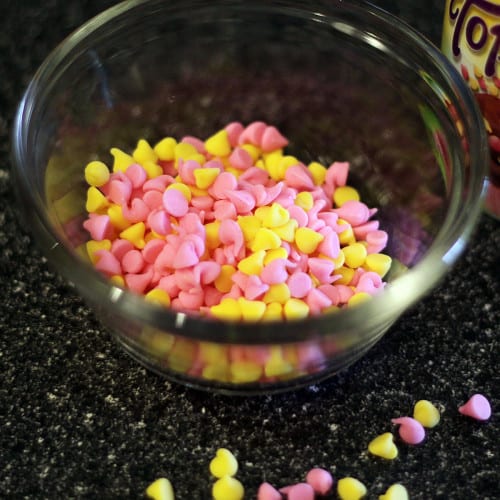 I also found some white mini morsel toppers on clearance.   For some reason chocolate chips are just twice as cute when half the size.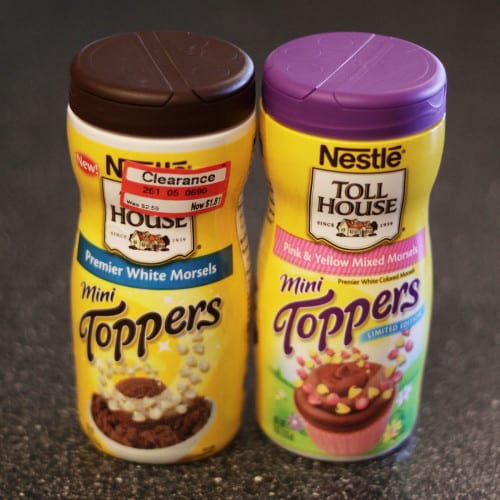 If you want to grab some yourself, Nestle has a coupon for them on their website.   You do have to sign up for their email list to access their coupons.   You can print two 75 cent off coupons for the Mini Morsel Toppers.
Here are a few ideas for the pink and yellow toppers…
Super cute.  I have a few ideas of my own, and I'd love to see what you come up with!