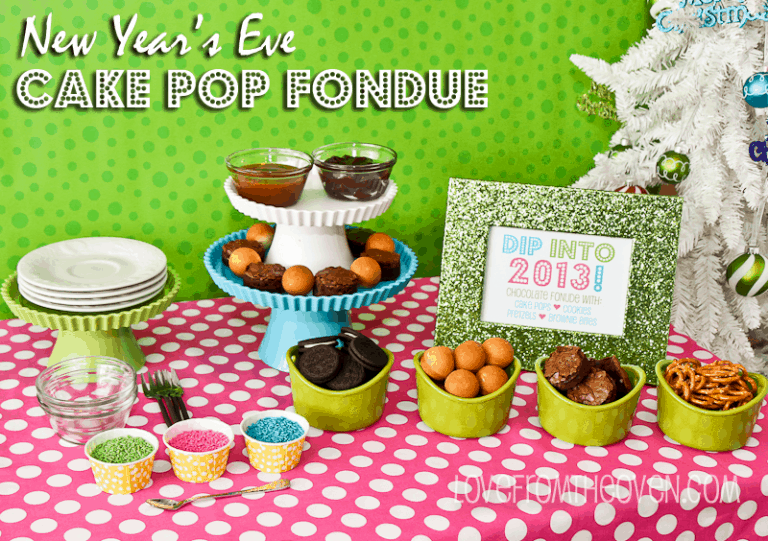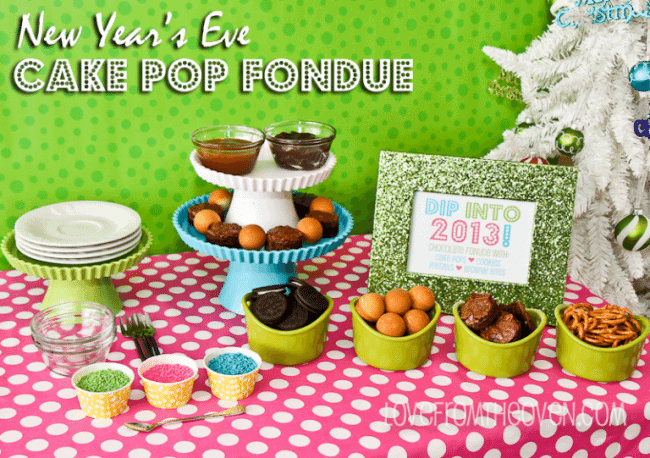 Sam's Club recently asked me if I would like to share with you how we celebrate New Year's Eve at our home.

We tend to be homebodies, and one of our fun traditions we started a few years ago was to enjoy fondue on New Year's Eve. We all love it, I mean what's not to love about dipping delicious food into cheese and chocolate? And it's a heck of a lot cheaper to do it at home than it is to go to my favorite restaurant for it. Totally yummy luxe for less! So I said sure, I'd be happy to share our fondue fun with you, while picking up my ingredients at Sam's Club. They also want to give one of my readers their own Modern Cocktail Party Pack.   Keep reading to find out how to enter to win!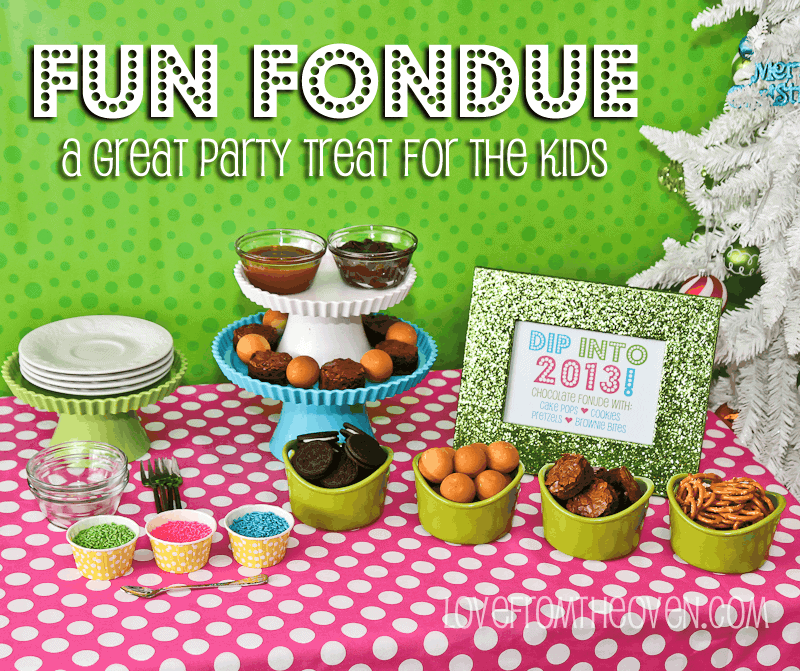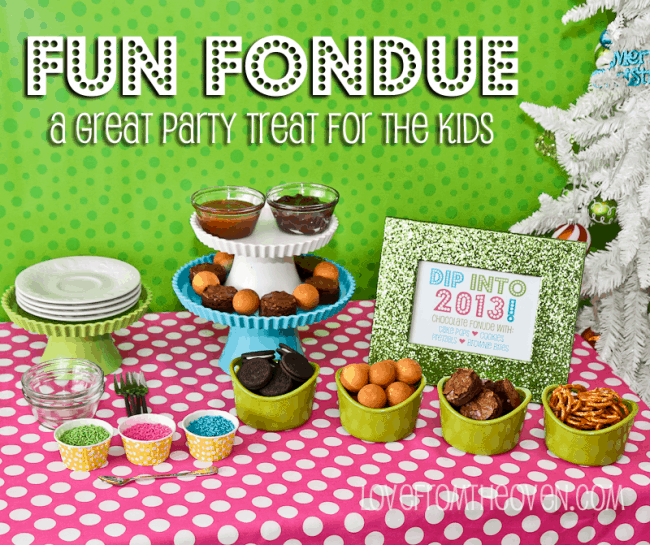 I was super excited to see that Sam's Club has not one, but TWO cake pop makers, and that instantly gave me an idea – how about working cake pops into the fondue fun? Sounded good to me, and my girls. I had no idea that I could get cake pop makers at Sam's Club, but you can! They have my favorite, the Babycakes Cake Pop Maker. I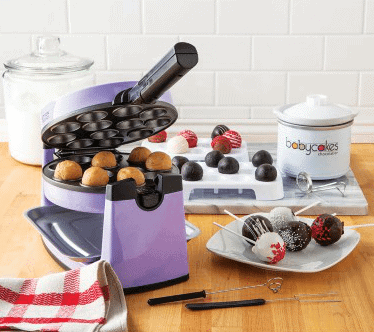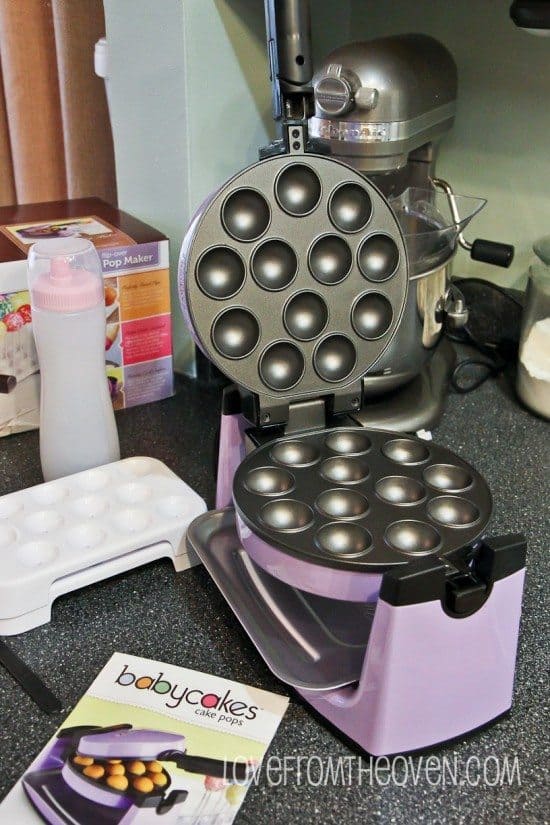 And an awesome Nordic Ware Cake Pops Kit that comes with an awesome dome stand. Love!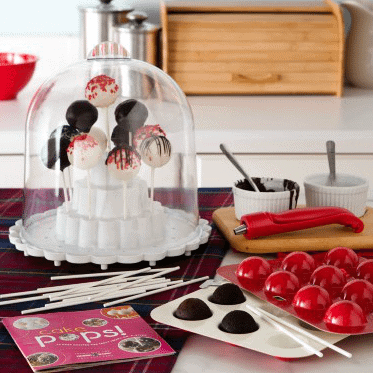 So Cake Pop Fondue it is! I whipped up a batch of simple vanilla cake pops from the recipe book that is included with the Babycakes Cake Pop Maker. Instead of coating them in chocolate, I left them plain, ready to be dipped, sprinkled and enjoyed. Because so much of the fun of fondue is having different items, I of course had to add some other delicious treats to the line up. With Sam's Club they had so many great choices, it was hard to decide! I went with Snyder's Mini Pretzels, Oreos and my favorite box brownie mix, Ghirardelli Ultimate Chocolate Brownies.

While I made my brownies, giving me a balance of items I made versus items that were ready made, the ready made Brownie Bites at Sam's Club are perfect for this as well. Seriously there were SO many options. Some other great options are fresh fruit (such great prices at Sam's!), Rice Krispies Treats and more salty options – love the pretzel crisps!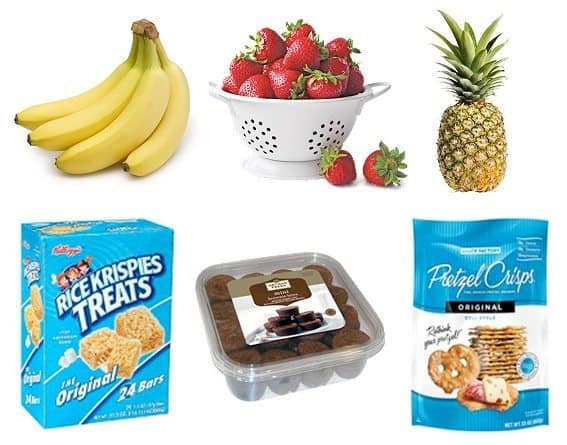 As far as I know, there are no "fondue laws" so whatever YOUR family wants to enjoy with your fondue, go for it. Personally my husband would love steak fries with his, which after a moment of thought does sound kind of good.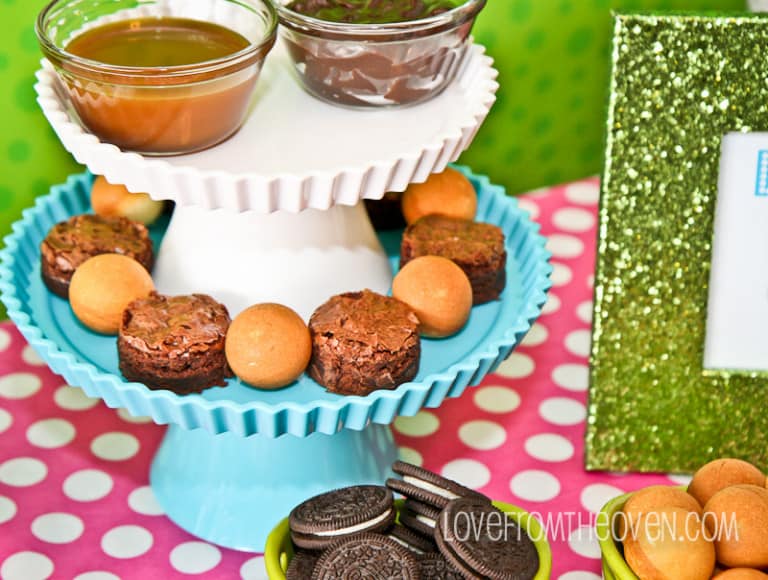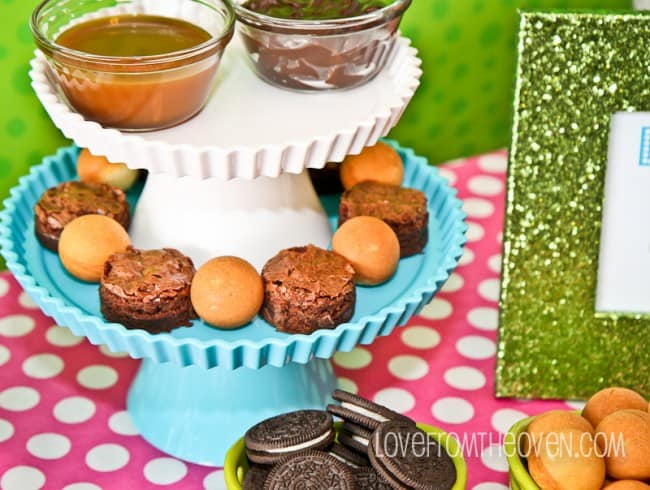 As far as your actual fondue goes, you can make a fondue recipe using Nestle Toll House Chocolate Chips or if you are looking to keep it super simple (as I usually am), just go with a hot fudge ice cream topping. Just heat it up and add to the bowl. No, it's not a traditional fondue, but to be totally honest, sometimes it's nice to just enjoy the time with my kids and family and keep it simple. I think my kids enjoy that more than homemade fondue. If that's your goal, the hot fudge ice cream topping (don't forget caramel as well!) is a fabulous option and the kids will love it.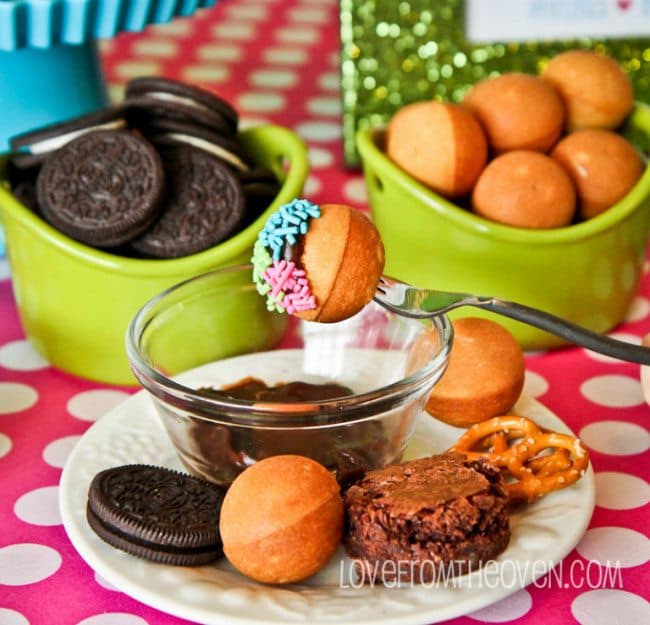 When it comes to fondue and kids, I've learned that those little ones are just double dippers, there's no way around it. So everyone gets their own little ramekin of fondue, the kids love it!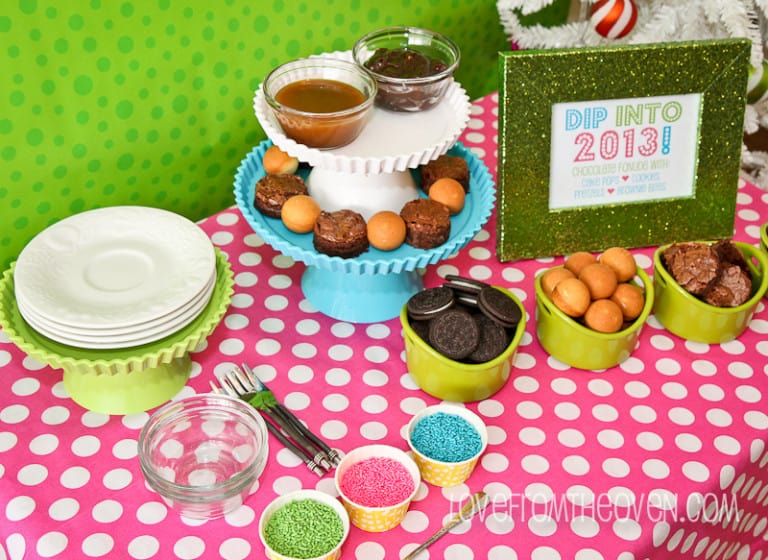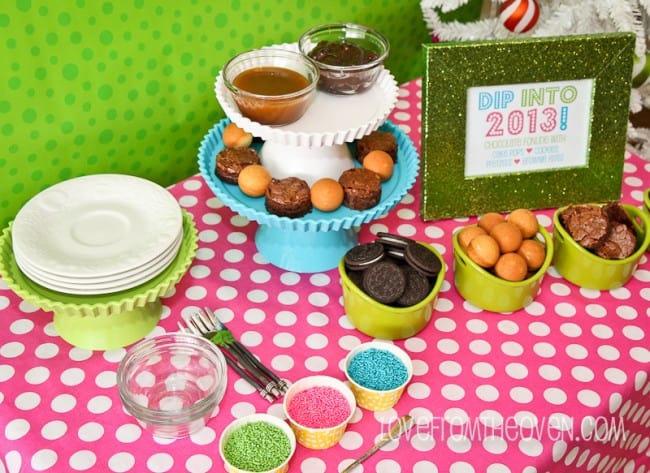 Just to clarify as we are using cake pops, these are not making traditional "cake pops" where the chocolate is going to harden. This is a dip and eat immediately type of thing, not a the shell will harden and take away traditional type of cake pops. So just word to the wise on that one in case you weren't sure.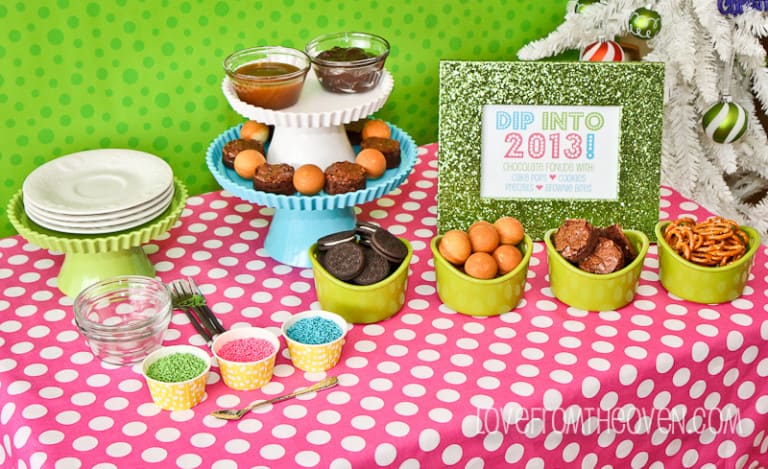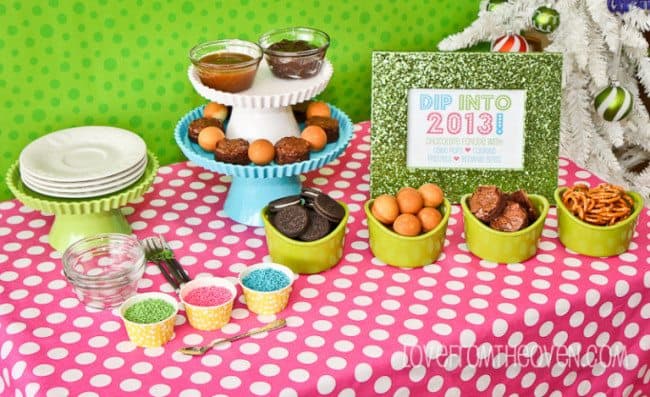 Make everyone their own plate and let them enjoy! The sprinkles are certainly a fun and colorful addition, who doesn't enjoy adding sprinkles?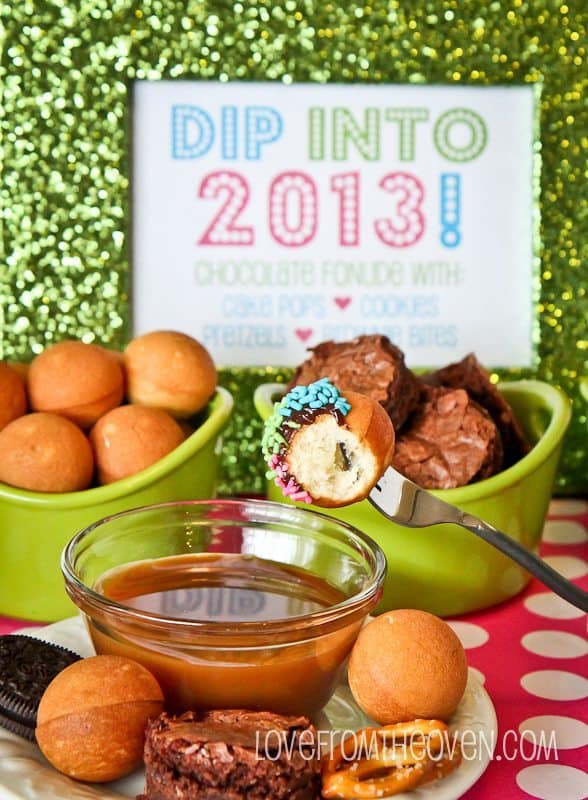 I love some caramel for dipping!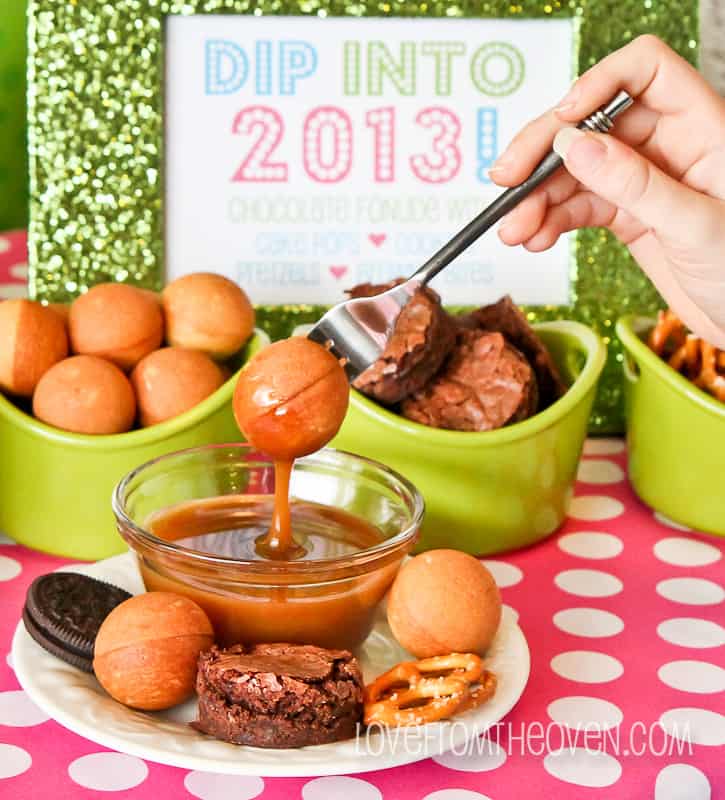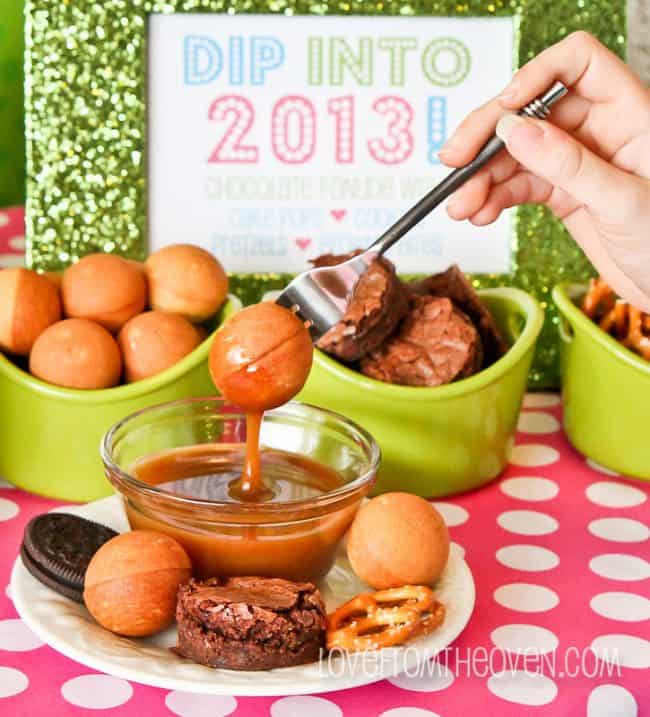 This really is a fun and easy party to put together, especially with the great prices and sweet treats available at Sam's Club. Looking for some eats before your sweets? Sam's has you more than covered! Check out some of the great appetizers and items you can have from the club to your table ready to eat in no time…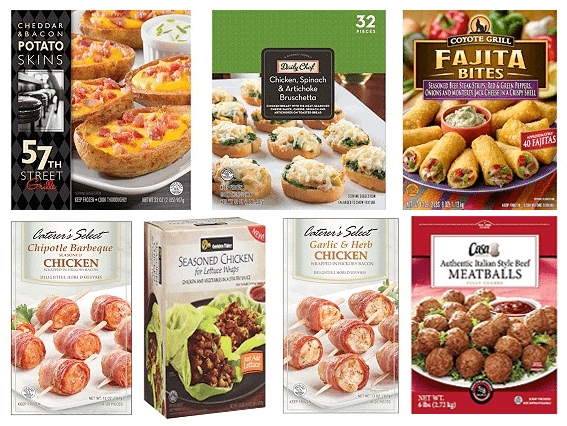 And if you are like me and need a little help remaining awake until the ball drops and the year rolls over, Sam's Club has you covered with the Keurig Coffee Maker and plenty of K-Cups! And if you are the type who has no problem staying up, maybe this would come in handy the next morning. 🙂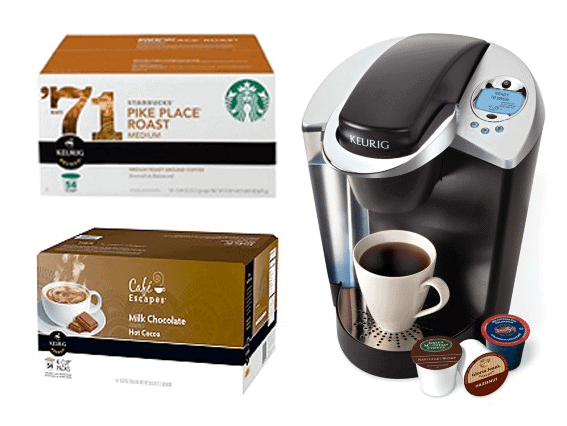 How do you enjoy your own "Luxe For Less" on New Year's Eve?

Leave a comment below, using the Rafflecopter Widget, and you an win a Modern Cocktail Holiday Mixer Variety Pack from Sam's Club.   This fun, non-alcoholic drink mixer pack will turn the average consumer into a modern day mixologist. The Modern Cocktail Holiday Mixer Variety Pack contains our top selling holiday mixers to include 4 Margarita Mixers, 4 Martini Mixers, 4 Berrytini Mixers and 3 Champagne Toppers. The pack also contains salt and sugar crystals to finish off any premium cocktail. HERE IS THE WIDGET TO ENTER! GOOD LUCK! OPEN TO US RESIDENTS ONLY. Remember the widget can be slow to load.

a Rafflecopter giveaway
HAPPY NEW YEAR!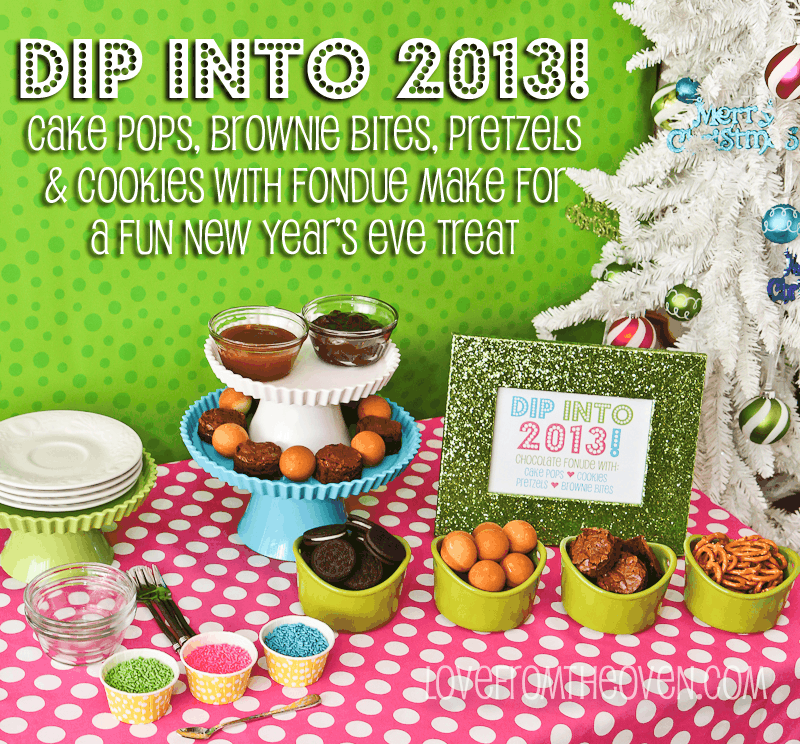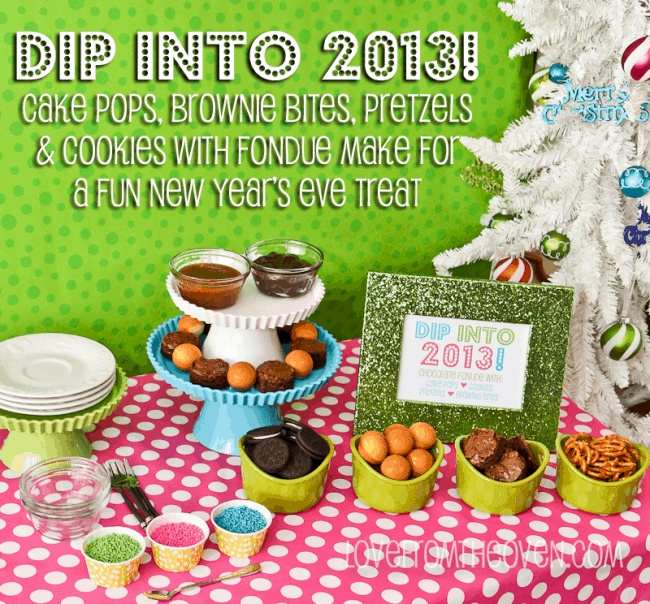 Disclaimer: This post was sponsored by Sam's Club. But all opinions are, as always, mine and mine alone.