Hello Friends!
I hope that you've been having a great summer. Hopefully you've gotten some time to relax and cook some of your favorite recipes. Today I'm sharing some of my favorite recipes and fab finds with you!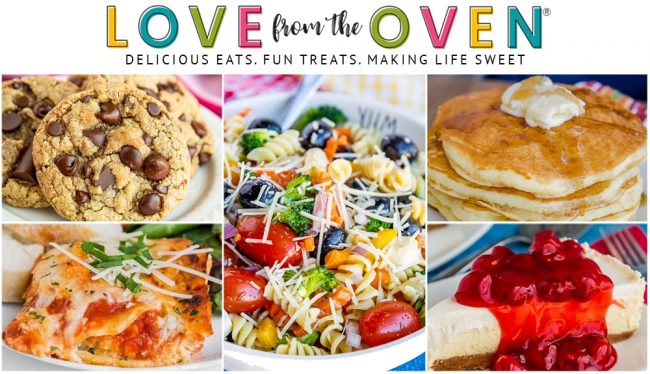 It's been a busy summer for us, with quite a bit more travel than usual. We visited my father in law in Saint Louis and checked out a potential college for my daughter. We absolutely loved Forest Park, especially the incredible St. Louis Zoo. It is the greatest zoo we've been to, and it's free!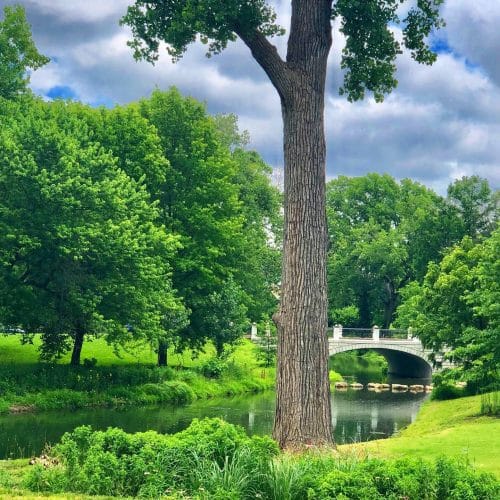 After that we took our annual family trip to Pinetop, AZ. This year we all brought our dogs along, making for a slightly crazy, yet incredibly fun time. Nine people, four dogs and a lot of great food!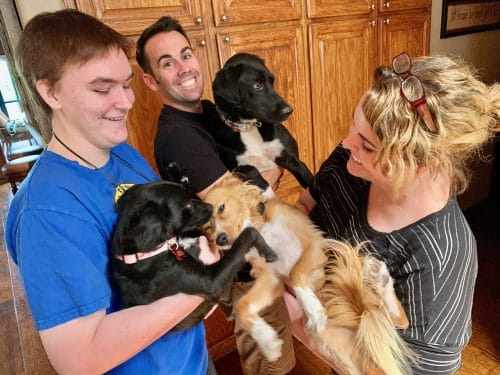 Finally, last week my youngest daughter and I visited the beautiful town of Granville, Ohio to visit my friend Mary of Barefeet In The Kitchen. It was amazing to spend Fourth Of July in a small town with lots of open spaces, green trees and friendly people.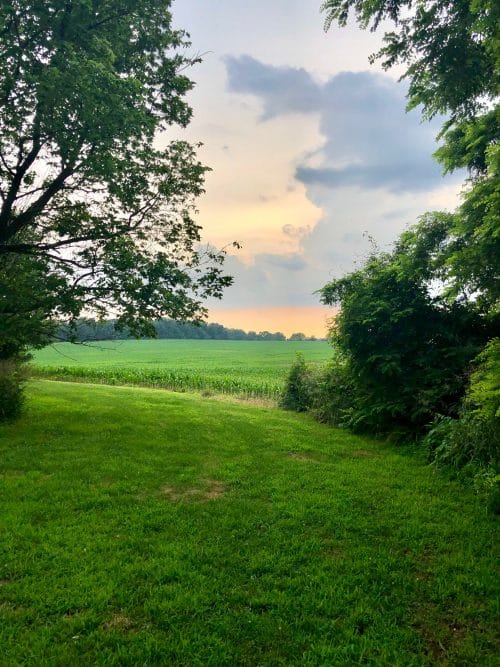 FAVORITE RECIPES TO TRY THIS SUMMER
Easy Dinner Recipes
Summer Pasta Salads
This is the time of year for potlucks and picnics! Truth be told I always get a bit nervous about food safety at events like these. For this reason my go to dish to bring is my Easy Pasta Salad. Not only is it quick, easy and delicious, and popular with guests, made without mayo, it's pretty temperature stable.
That said, if you want an amazing pasta salad with mayo, make this Creamy Pasta Salad from Barefeet In The Kitchen immediately. She made this for me during my recent visit and I liked it so much that I convinced her to make a second batch. Then the day I returned home, I made it as well. I am literally eating some as I type this! It is incredible!
Yummy Breakfasts
I can't get enough of this Fluffy Pancake Recipe. I make a big batch on the weekends then freeze leftover for the kids to eat during the week. If you find yourself with some bananas that are turning brown, do yourself a favor and whip up these easy Banana Bread Muffins. Perfect for breakfast or a snack.
Delicious Desserts
If your summer plans include homemade ice cream, this Dark Chocolate Ice Cream Recipe is my absolute favorite! And while you have that ice cream maker handy, you might want to whip up my Ice Cream Maker Margaritas. Perfect frozen margaritas at home! And while not exactly a "summer" recipe, you have to try the Neiman Marcus Cookie recipe, sometimes referred to as the $250 Cookie Recipe. It's a delicious chocolate chip cookie recipe, and an urban legend, all in one.
Spoiled Dog Cake
In ten years of writing a food blog, my most popular recipe is still my Spoiled Dog Cake! If you have a special four legged friend in your life, and want to celebrate them, make sure to check out my Dog Cake recipe.
What recipes are you making this summer? I'd love to hear about them!
COOKBOOKS I LOVE
If you haven't already, make sure you grab a free copy of my 15 Favorite Cookie Recipes. You can download your a copy HERE. The password is: welcome.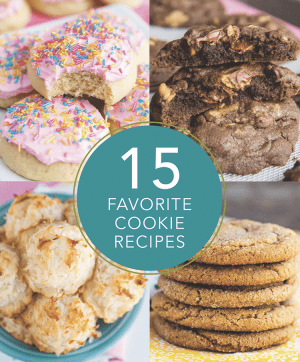 Back in April my newest cookbook hit store shelves and it contains 50 of my ALL TIME FAVORITE RECIPES. The My Little Pony Baking Book may contain funny pony illustrations and lots of sprinkles, but trust me, this is my ultimate recipe collection. These are the recipes I make my family, and I am so happy with how this book turned out.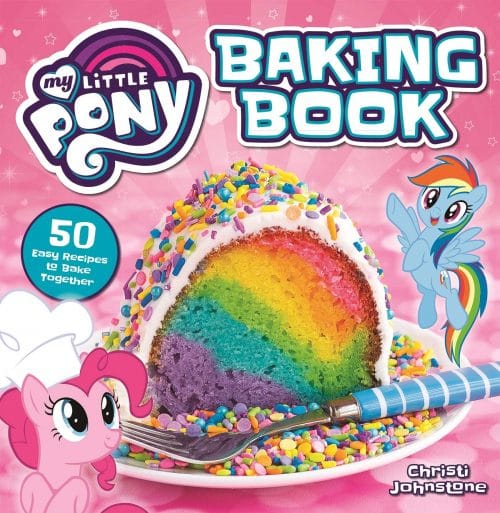 Even if you aren't into My Little Pony, trust me, the recipes are incredible. Cookies, brownies, cakes, breads, muffins, breakfasts, pies – these are my best of the best. The sprinkles and food coloring are optional and decorative. You can see more, including a video of it, on my site.
Do you have any favorite new cookbooks to share?
FAVORITE FINDS
I've got a few favorite finds to share with you! These are the items I love so much I tell my friends about them, and want you to know as well!
Wit & Wisdom Jeans Last year I bought my first pair of Wit & Wisdom Jeans during the Nordstrom Anniverdary Sale. And promptly bought two more. They basically ruined all other jeans for me. My whole life I've been on a continual search for the perfect jeans, and I've quit looking since finding these. They are high enough but not too high, they are insanely comfy, they do not gap in the back, they fit well even if you don't have washboard abs, and I'm not pulling them up constantly. Basically the perfect jeans. Yet they somehow feel like leggings or yoga pants or pajamas basically.
They have a great discount at the Nordstrom sale that starts this week. These are my favorite non-distressed pairand these are my favorite distressed pair. 90% of the time, I'm wearing a pair of these jeans. For sizing, I find they run like many jeans, a bit bigger than pans in the same size would. I feel like they run shorter than usual however, I actually sent back the petite versions for the regular length (I'm 5'3″). I toss them in the wash and dryer with everything else and they have held up great to heavy wear. During the sale I do find that sizes go in and out of stock, so if you don't see your size, just keep checking. I'll be picking up two or three pairs myself!

Patagonia Down Jacket I noticed that Nordstroms also has an amazing deal on my favorite jacket, it's $80 off! It's still an investment piece, but it's a purchase I've never regretted. I bought it when I went to Alaska two years ago, but it's so lightweight, and adjusts to the temperature so well, that I wear it all winter. It looks like it's bulky, but it's not. It's actually SO lightweight that I even have been known to fold it up and carry it in my purse. Seriously, you can see in this post how I do it! I used it in Alaska and I use it in Phoenix, talk about a multi-purpose jacket!

Weeknight Dessert Cookbook My friend Mary from Barefeet In The Kitchen has written two incredible cookbooks I use so often that they remain on my kitchen counter! Her third cookbook comes out in October. I got a sneak peak when she received her author copy during my visit last week, and trust me, you'll want this book. You can pre-order on Amazon for the best price.

Travelon Travel Purse While I've always been the giant purse carrying type, I picked this light, cross-body travel purse up earlier this year. I love it so much that I now carry it daily. It doesn't fit much, but I've realized I'm happy to trade that in return for a lightweight and hands free bag.
WHAT I'M READING AND WATCHING
What I'm Reading I just wrapped up Wolfhunter River by Rachel Caine. It's the third book in her Stillhouse Lakeseries. It would fall under the psychological thriller / suspense genre. They are all currently free with Kindle Unlimited. I read through each of them very quickly. I also just read Handmaid's Tale, after watching it the past few seasons. It is interesting how bits of the book have been sprinkled through all three seasons of the show!

What I'm Watching I'm totally addicted to Big Little Lies on HBO and Handmaid's Tale on Hulu. I get bored with television and movies pretty easily, but these hold my interest well! Meseidy (The Noshery) and I start texting to discuss immediately after we watch them! On my recent flights I caught The Upside (heart warming), A Simple Favor (good, except for the ending) and Greta (suspense, yet dragged a bit, okay for a free airplane movie).
I'd love to hear what products, books and shows you are loving lately! Let me know!
Have a great week,
Christi