This past month, in partnership with Mode Media and Nutella, I've been sharing ways that I am spreading happy in my life. And today I'm spreading the happy with Nutella Ice Cream Sundaes.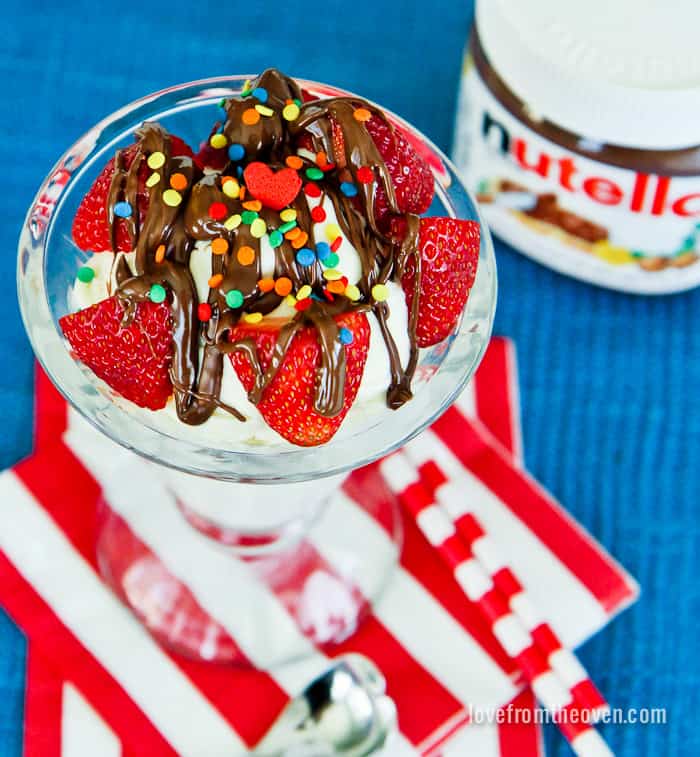 This week we are talking about happy summer memories. I have such fond memories of enjoying homemade ice cream in the summer, that I instantly thought of sharing an ice cream recipe. Topped with Nutella of course, Nutella Ice Cream Sundaes!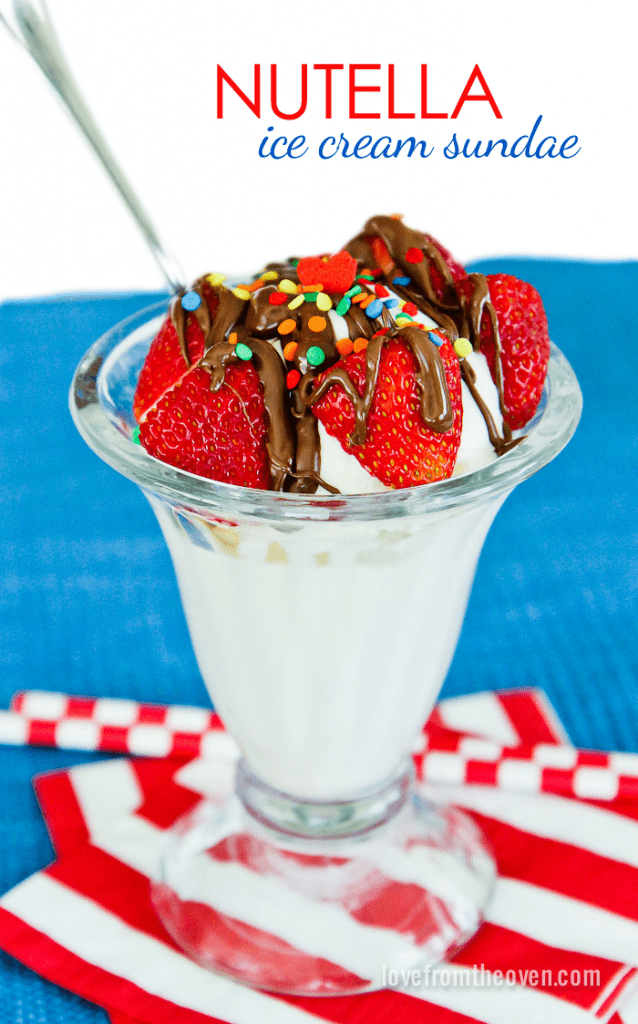 Growing up, homemade ice cream, almost always vanilla (I can't seem to recall any other flavor) was one of the best parts of summer. I remember the big wooden ice cream maker my Dad used to make the ice cream and all the salt that got packed in around it. It was always a big production and once done, it never lasted long. There was something so deliriously wonderful about that homemade ice cream. It was usually made for family get togethers or the Fourth Of July, and no matter what was for dinner you ate it quickly, ready to get a scoop of that homemade ice cream.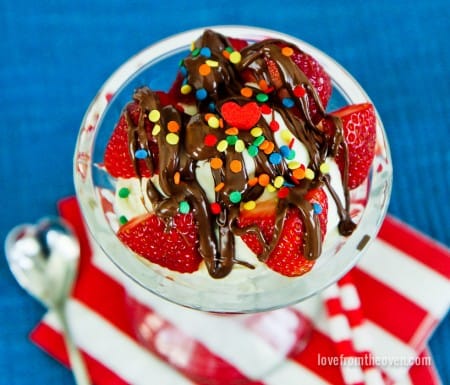 So making homemade ice cream for my family is a way for me to Spread The Happy and make some happy summer memories. Sure you can buy ice cream and make sundaes (which the kids ALWAYS love) but there is something special, and, well, happy, about making ice cream from scratch and letting the kids watch the process and see it transform.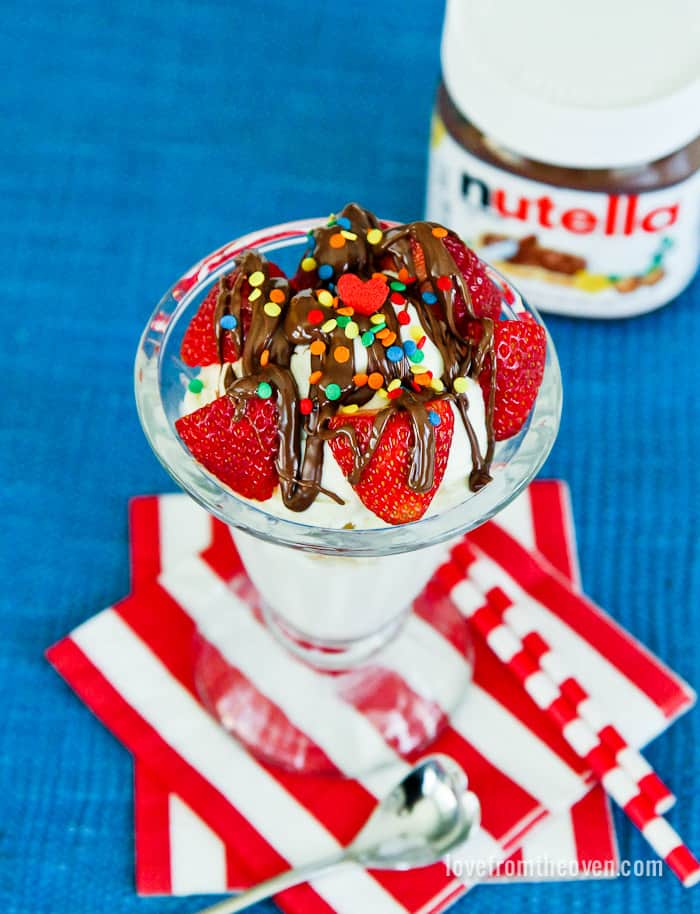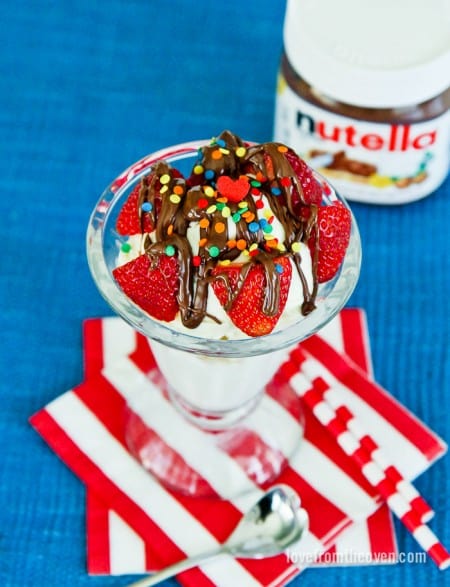 If you have never topped an ice cream sundae with Nutella, you are in for a treat, these Nutella Ice Cream Sundaes are amazing. I simply scoop a little out of the jar and warm it in the microwave for about ten seconds (give or take, all microwaves are a bit different) until it's melted just enough to drizzle on top of your ice cream. It has a consistency similar to hot fudge, but the flavor it gives is so much more complex, completely delicious. Add in some fresh fruit and a little sprinkles (a happy sundae requirement in my book!) and voila – you have a dessert that is certain to Spread The Happy.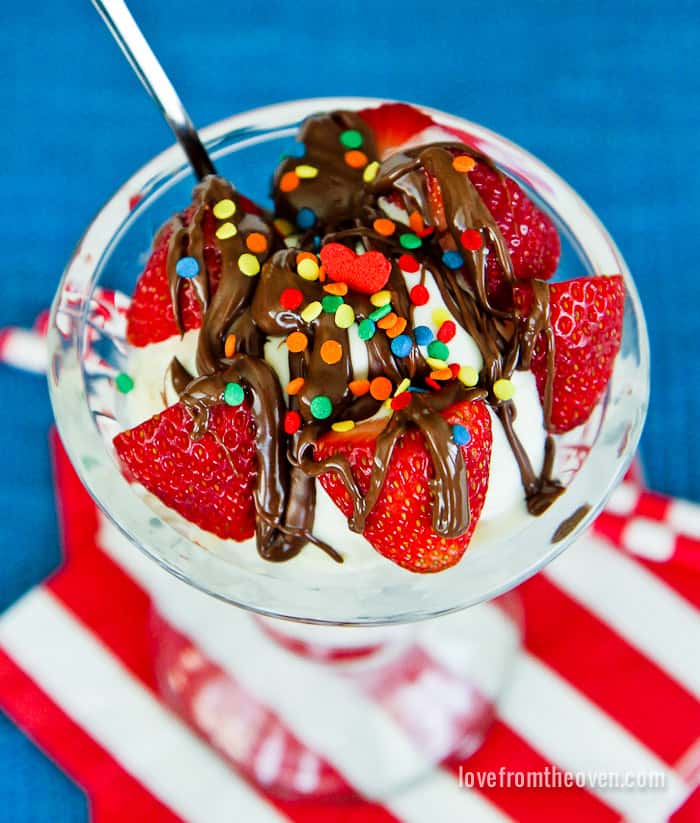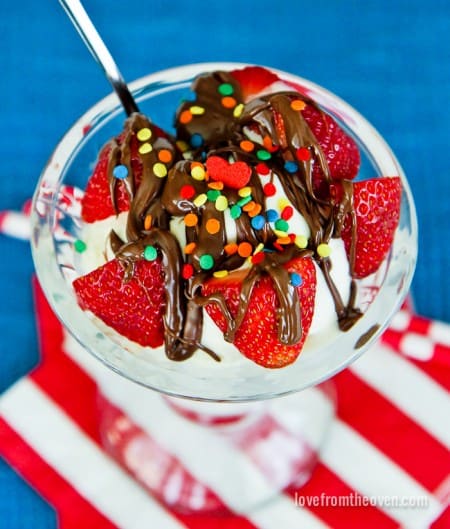 This ice cream recipe is super simple, no eggs or cooking involved. Because keeping things simple makes ME happy. 🙂  Don't you agree? There is a time and place for complicated recipes, but summer with the kids is just not one of them for me.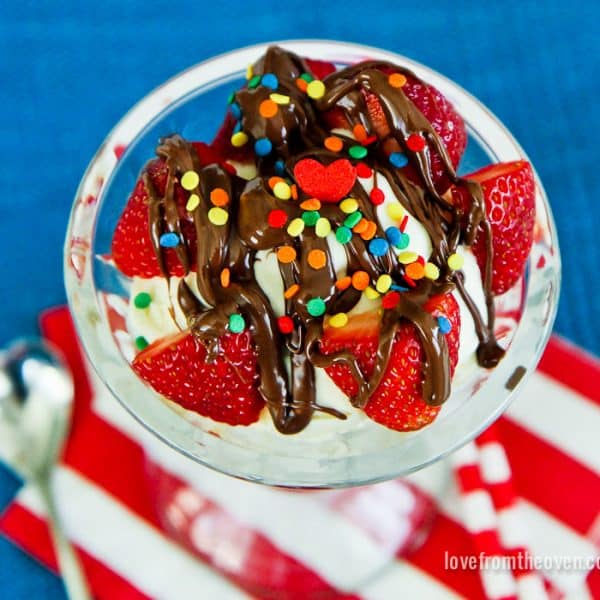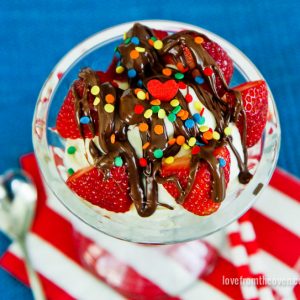 Nutella Ice Cream Sundaes
Ingredients
1-1/2

cups

whole milk

1-1/8

cups

granulated sugar

3

cups

heavy cream

1-1/2

tablespoons

pure vanilla extract

1

vanilla bean

if you don't have a vanilla bean, just add in an extra tsp vanilla extract

Nutella

Fresh Fruit
Instructions
In a medium mixing bowl, use a hand mixer on low speed to combine the milk and sugar until the sugar is dissolved, approximately 1-2 minutes.

Stir in the heavy cream and vanilla.

Slice open your vanilla bean, scrape out seeds and add to the mixture.

Turn the machine on; pour the mixture into freezer bowl, and let mix until thickened, about 20 to 25 minutes. The ice cream will have a soft, creamy texture.

If a firmer consistency is desired, transfer the ice cream to an airtight container and place in freezer for about 2 hours. Remove from freezer about 15 minutes before serving.

When ready to serve, warm approximately 1 TBSP of Nutella for each sundae, in a microwave safe container for approximately ten seconds. Remove from microwave and stir. If you desire a more melted consistency, return to the microwave and warm in five second increments. Add fresh fruit to ice cream, drizzle with Nutella and serve.
Notes
Makes approximately 8-10 ice cream sundaes.
Such a fun way to spread the happy in our home this summer and create wonderful summer memories. Nothing like enjoying some cold ice cream on a hot, and I mean hot, summer day!
To see some other ways I have Spread The Happy this summer with Nutella, check out these #SpreadTheHappy posts…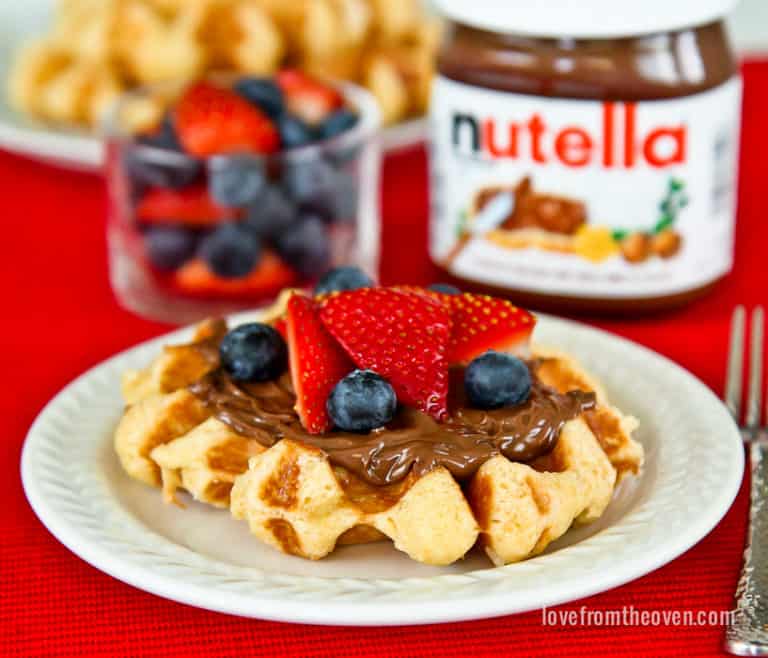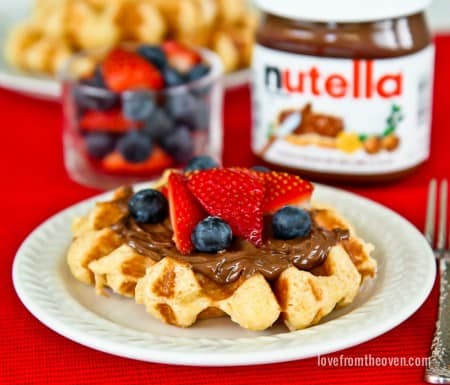 Cinnamon Banana Bread With Nutella Spread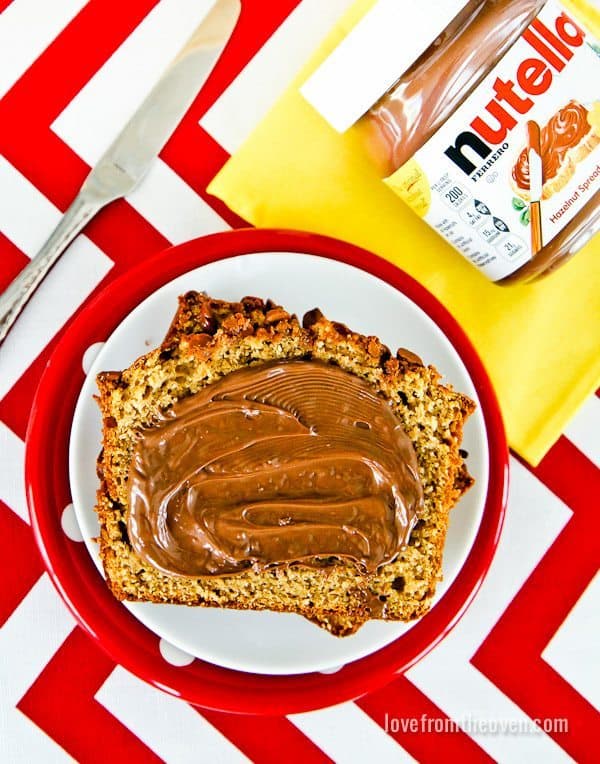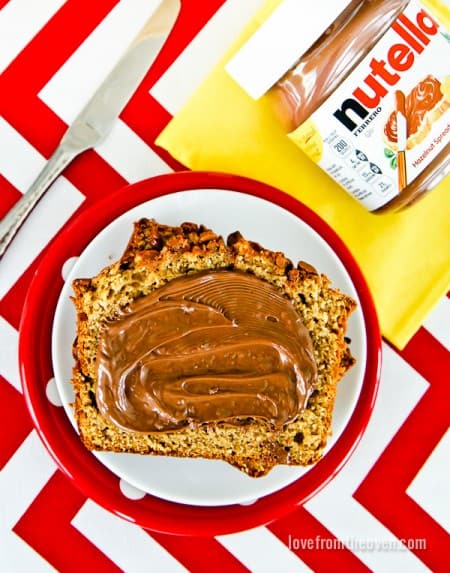 The folks at Nutella would love to have you share your #spreadthehappy pictures on the Nutella Tumblr page. I look forward to sharing more ways that I plan to "Spread The Happy" this summer.

Nutella® hazelnut spread is a happy start to every day! Pick up a jar of Nutella in the spreads aisle and enjoy it with whole wheat toast, waffles, pancakes, strawberries, bananas and many other foods. Nutella. Spread the Happy™.
Disclosure: Compensation was provided by the makers of Nutella via Mode Media. The opinions expressed herein are those of the author and are not indicative of the opinions or positions of Nutella.