I am super excited to share the second Oreo Play Up Dessert Recipe Challenge with you today. Truth be told, I get quite a few packages delivered to my door, but Oreo manages to always wow me with what they put together. Check out this awesome fall baking kit from Oreo that five lucky Love From The Oven readers will win…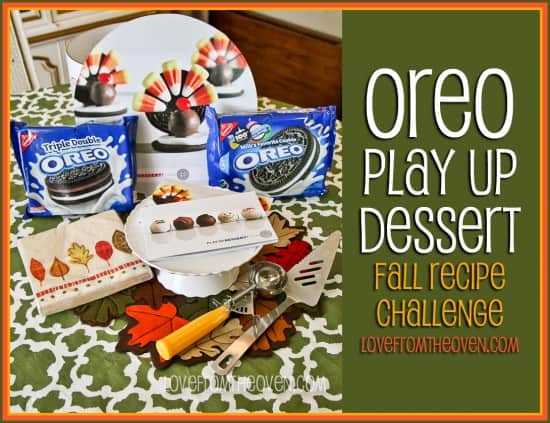 Check out the great goodies in this fabulous kit. First of all, even the box it comes in is awesome.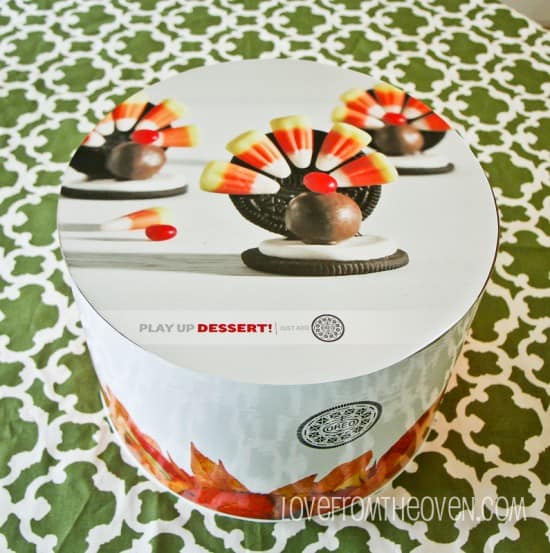 Shall we look inside?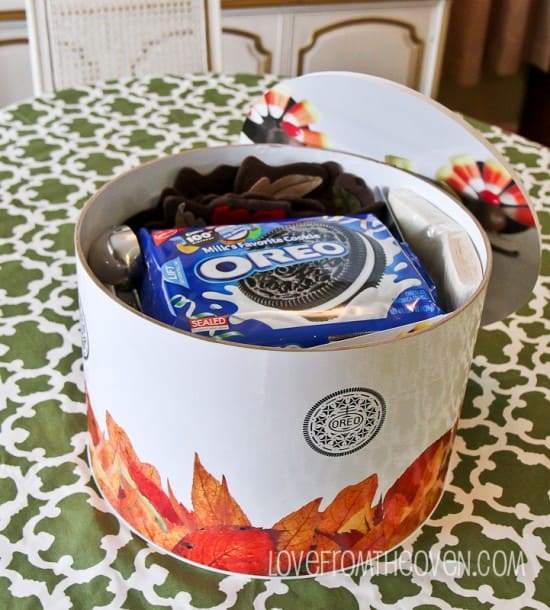 Not one but two kinds of Oreos. Triple Double? AWESOME!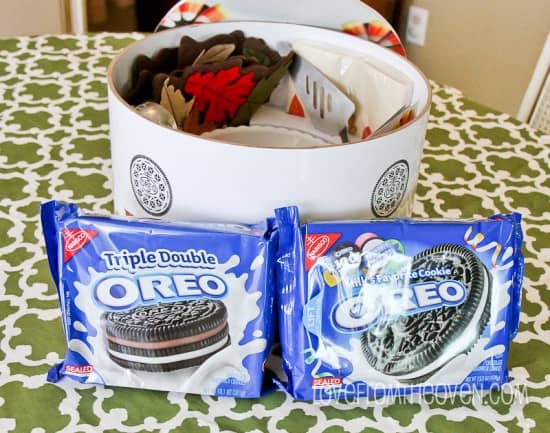 The recipe book that comes in the kit features all kinds of great ideas and recipes using Oreos.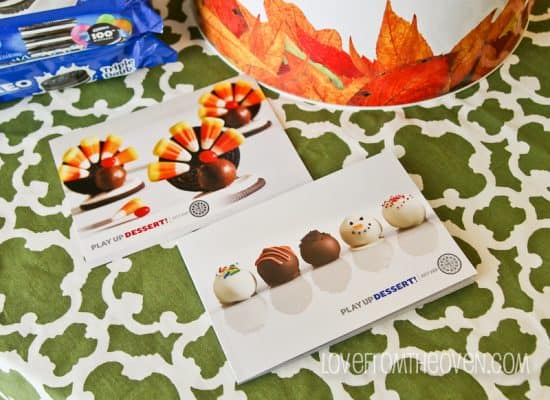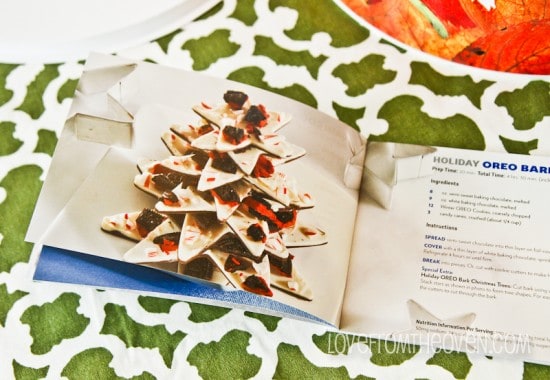 Add in a scoop (for ice cream or giant cookies), a cake & pie server, an adorable little cake stand (oh how I love cake stands!), fall napkins and a fall placement. It's a whole lot of fall fun all in one place.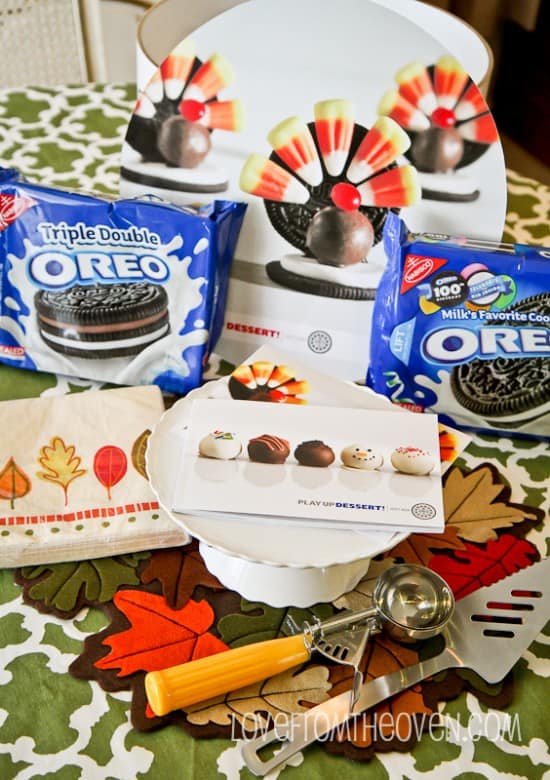 Now here is how the Oreo Play Up Dessert Challenge works here on Love From The Oven. Five lucky readers will be selected at random to receive the Oreo Play Up Dessert Kit. Those five winners will each make an Oreo recipe – one of their own or one in the Play Up Dessert recipe book and send a photo of their creation to me. I will then share them here on the website and on Facebook, and everyone will be able to vote for their favorite. The grand prize winner will win another prize (valued at approx $100) from Oreo. Winners will be selected at random on Friday, November 16th so hurry and enter now!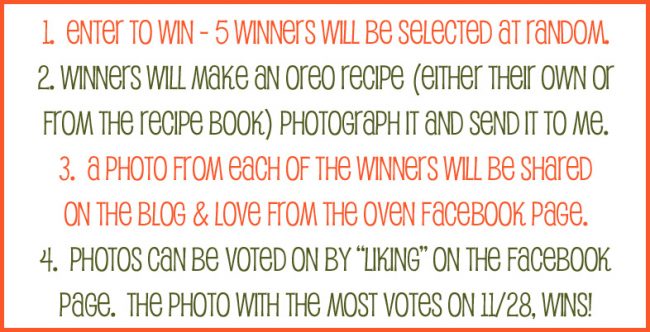 Unfortunately for our first Oreo Play Up Dessert Challenge, Hurricane Sandy left so many people without power and internet, that we did not have the voting and the winner was selected at random. But this time, we are voting!
To enter, use the Rafflecopter widget below (reminder, sometimes it can be slow to load and I hear that certain versions of Internet Explorer don't always play nicely with it, so if you do not see it the widget and are using IE, you might want to try another browser). Open to U.S. Residents only.
PLEASE REMEMBER THAT IF YOU WIN ONE OF THE FIVE KITS, YOU WILL NEED TO MAKE AN OREO RECIPE AND SHARE IT WITH US HERE ON LOVE FROM THE OVEN. PLEASE DO NOT ENTER IF YOU CAN NOT OR DO NOT WANT TO DO THIS.

Now here is the widget (right below this sentence) – good luck!