I am excited to bring you one more great giveaway in the Oreo Play Up Dessert Recipe Challenge.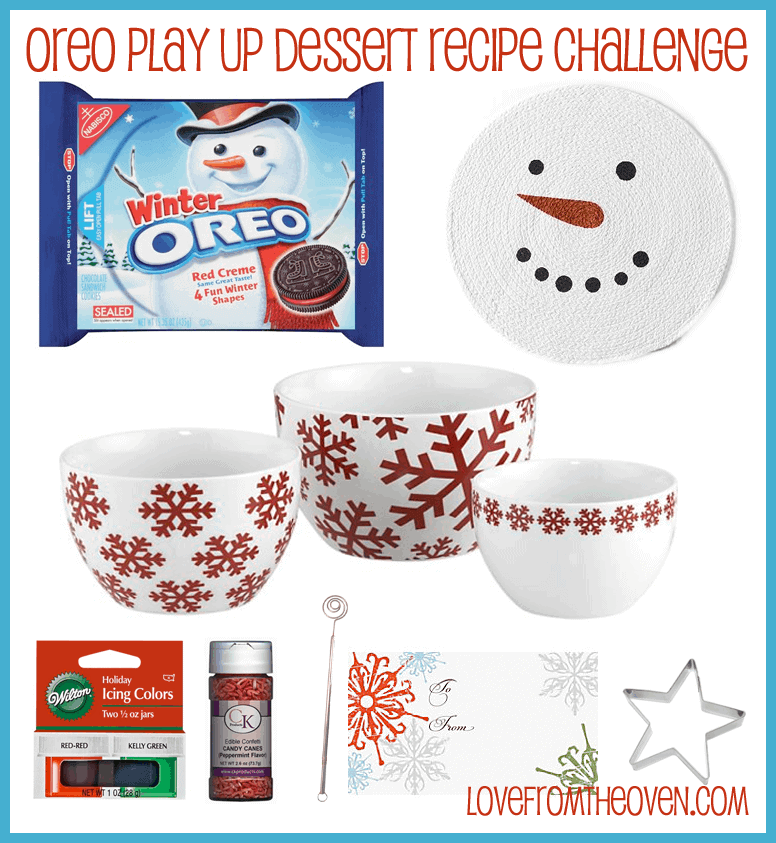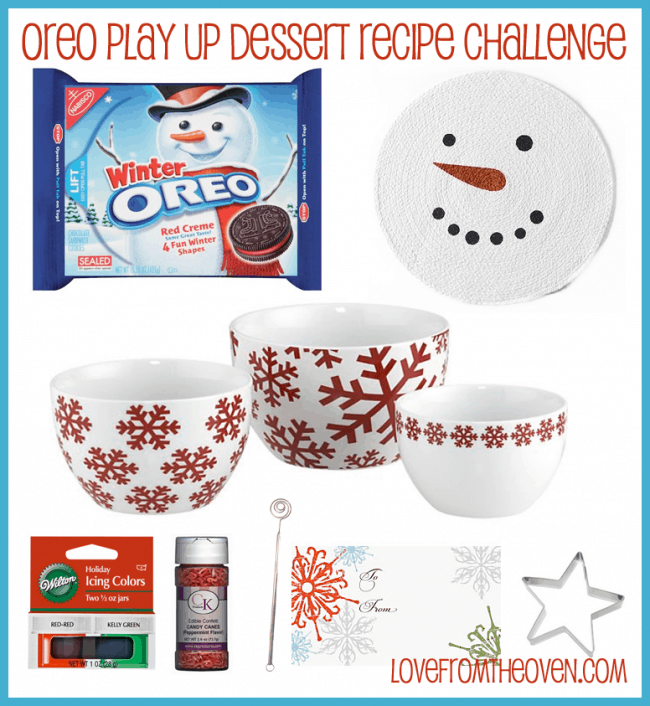 Five lucky Love From The Oven Readers will win one of these great winter holiday baking kits from Oreo, and with it they will get to create their own awesome Oreo dessert (using their own recipe, one from the Oreo Website or one from the included mini cookbook). Those five winners will then share a photo of their dessert creation with me BEFORE DECEMBER 31st, which I will share with the readers on Facebook. Then our readers will vote for the winning dessert – and that reader will win the grand prize ($100 Gift Card!).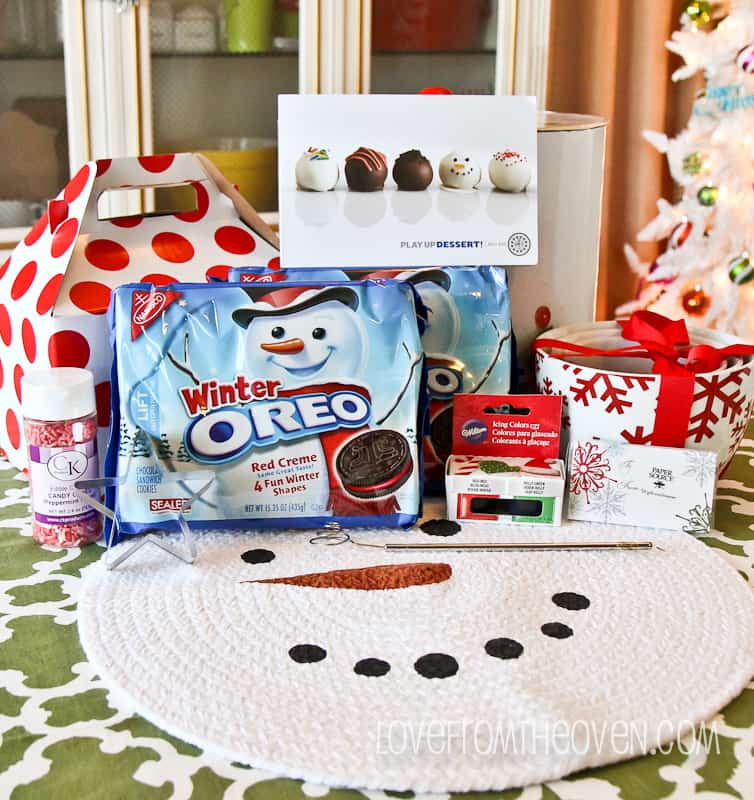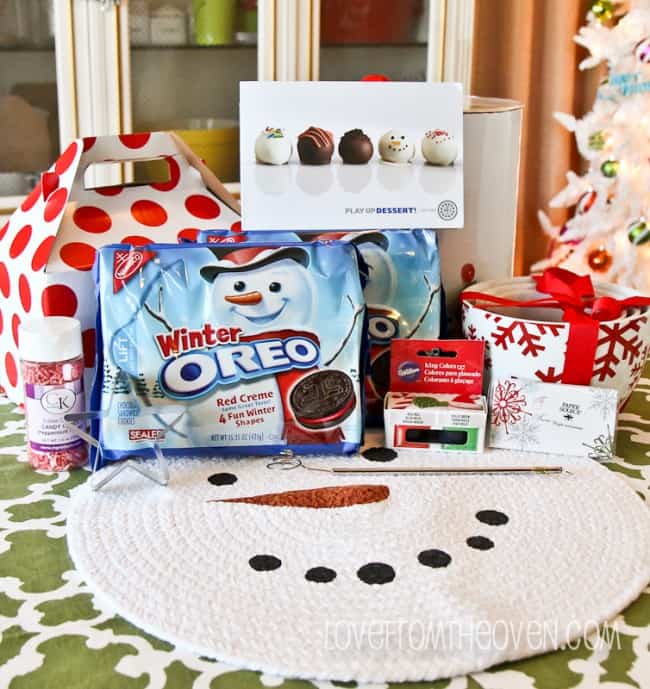 So many cute things and incredibly delicious desserts you can make! And this darling kit doesn't just include Oreos, you also get some darling boxes to gift others with your Oreo treats, an Oreo mini cookbook, food coloring, sprinkles, chocolate dipping stick, cookie cutter, super cute Crate & Barrel Snowflake Bowls, a snowman placemat, gift cards…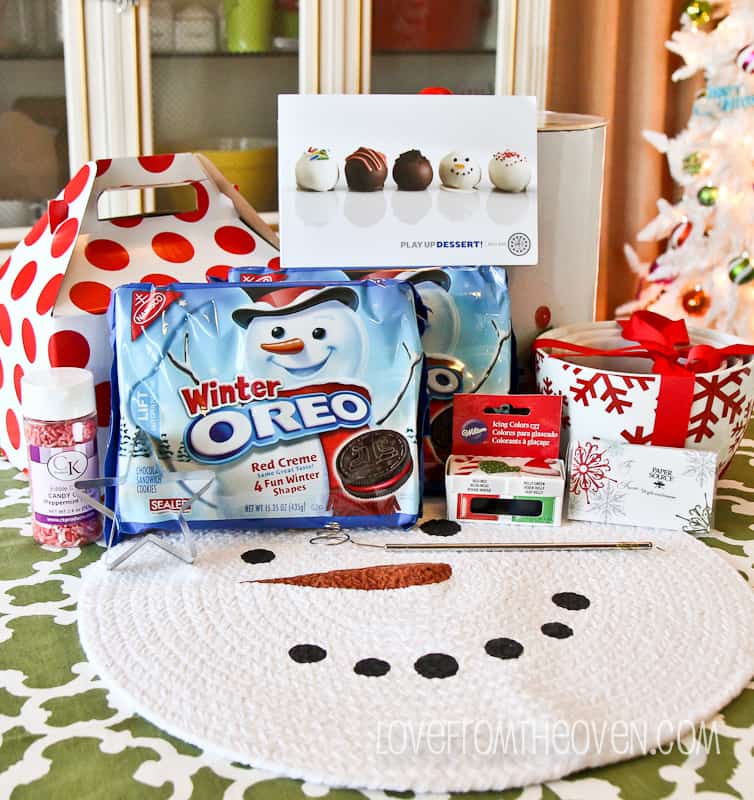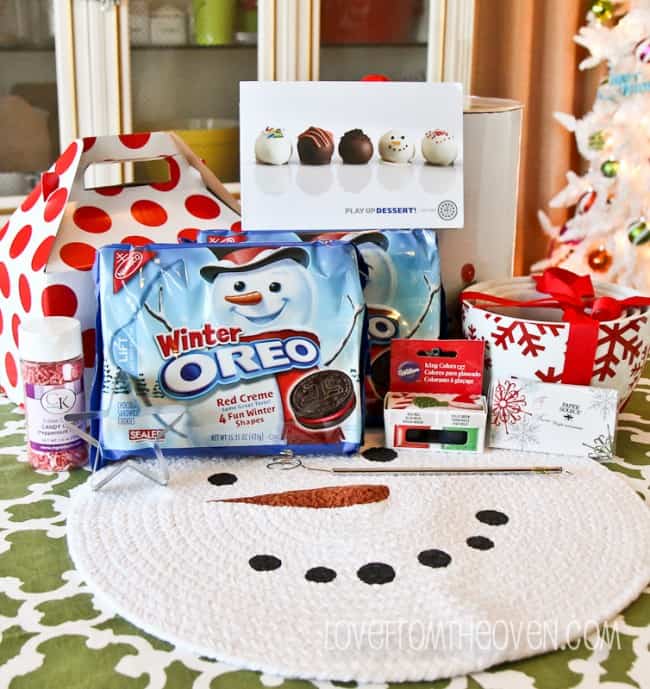 Here is how the Oreo Play Up Dessert Challenge works here on Love From The Oven. Five lucky readers will be selected at random to receive the Oreo Play Up Dessert Kit. Those five winners will each make an Oreo recipe – one of their own or one in the Play Up Dessert recipe book and SEND A PHOTO OF THEIR CREATION TO ME ON BEFORE DECEMBER 31st. I will then share them here on the website and on Facebook, and everyone will be able to vote for their favorite. The grand prize winner will win another prize (valued at approx $100) from Oreo.
Use the Rafflecopter Widget below to enter. Winners for the five kits will be selected at random on Tuesday, December 18th, so hurry and enter now! If you can not make and share an Oreo Recipe with me, please pass up on entering this one, as this is a recipe challenge where we are asking you to make, photograph and share a treat with us. OPEN TO US RESIDENTS ONLY. Here is the Rafflecopter Widget to enter!