I am always looking for ways to maximize the space in my kitchen and keep it as organized and functional as possible. I feel like I'm fighting a never ending battle of clutter on my countertops (I blame the mailman), and looking for more space for my stuff.   Here are a few ideas and products that I think might be helpful in the control the clutter maximize the counter space battle…
I recently installed two magnetic wall strips in my kitchen.  I picked mine up at Ikea, but I think they are pretty easy to find almost anywhere.  I love these – they such a great space saver.   I use one with my Kai Pure Komachi knives, which are great and inexpensive knives.
They are colorful, bright, fun and they are SHARP.   I was thrilled to trade my big clunky butcher block knife holder for these pretty knives and a magnetic strip to mount on the wall.  If you've considered mounting a strip like this, I highly recommend it.   Might as well make use of the wall space.
Walls aren't the only place you can find some additional storage space.   I love the idea of sneaking some storage and organization in on the inside of cabinet doors.   Check out these ideas…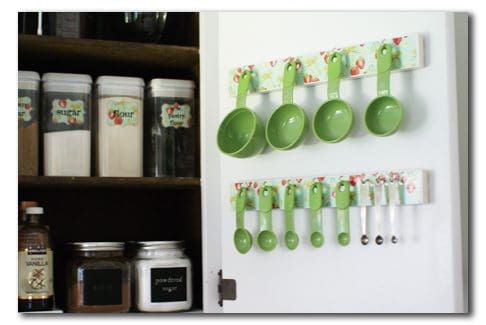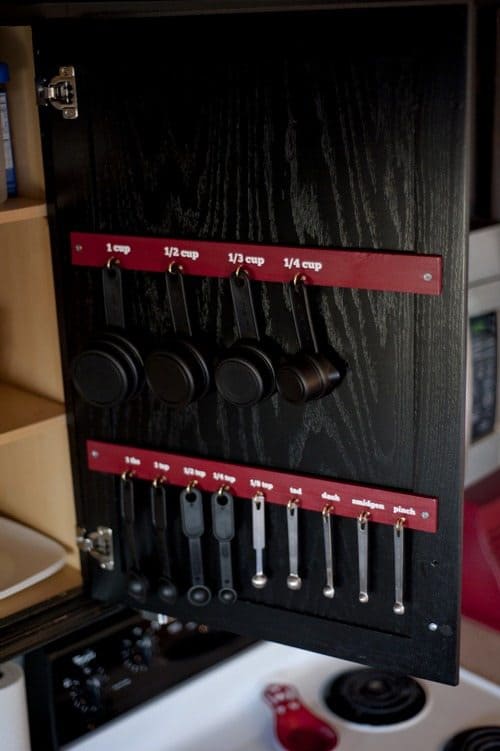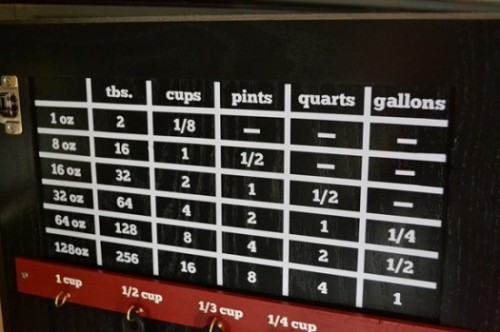 From Family Handy Man…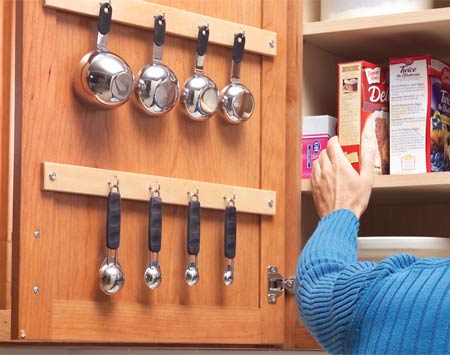 From The Family Handyman…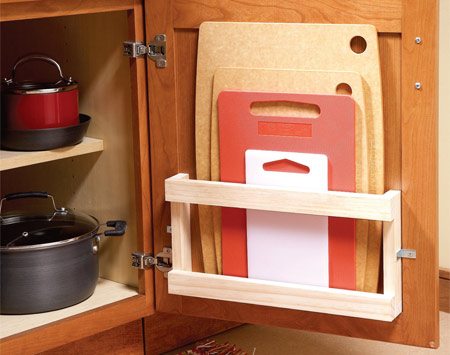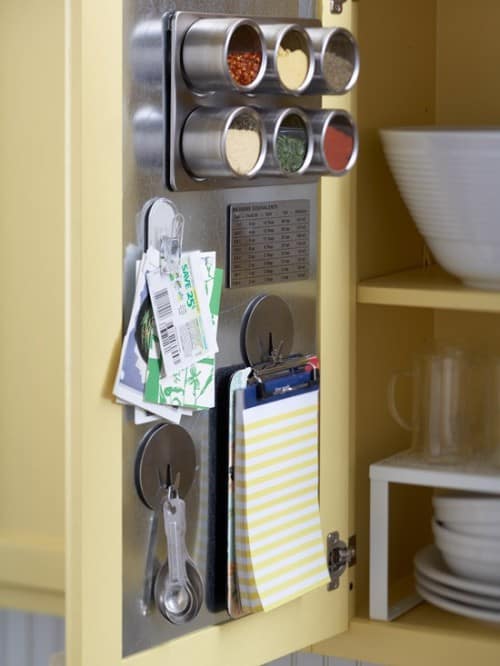 From Martha Stewart…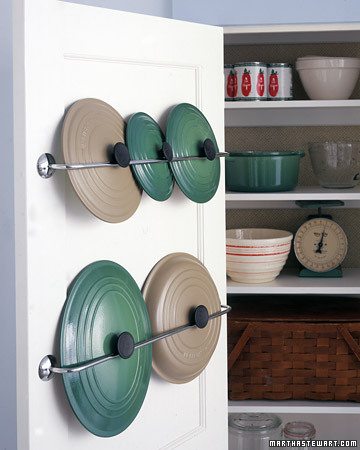 From Tatertots & Jello…
Another thing that I did this year that really helped in the kitchen was moving my flours into glass jars that sit on my countertops.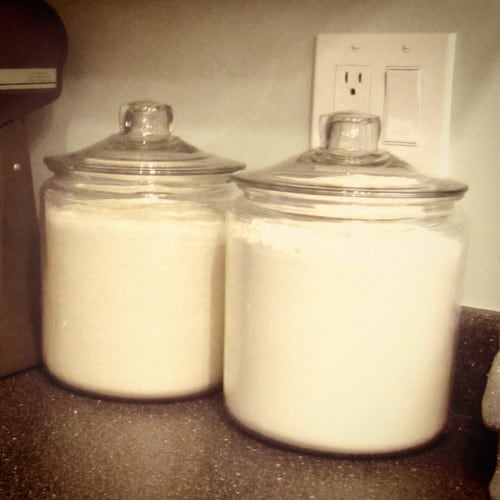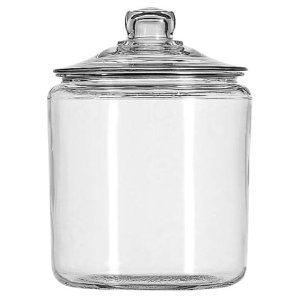 Why I didn't do this years ago, I have no idea.  Not fighting with a messy flour bag every time I made something is glorious.  If you are an avid baker, I can't suggest this highly enough.  It really makes baking easier and neater.   I have the one gallon jars, but they are available in a variety of sizes and are reasonably priced.  I'm trying to figure out where I can make room to add a jar for sugar and maybe quick snacks.  LOVE these jars.   And how cute are these jars when used to store cupcake liners?  Brilliant idea from Such Pretty Things.  Organized and decorative?  Score.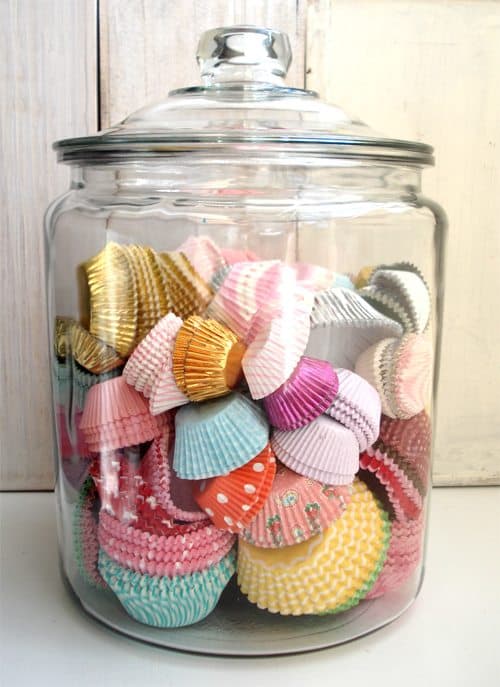 Another cute way to store and display those pretty cupcake liners from Torie Janye…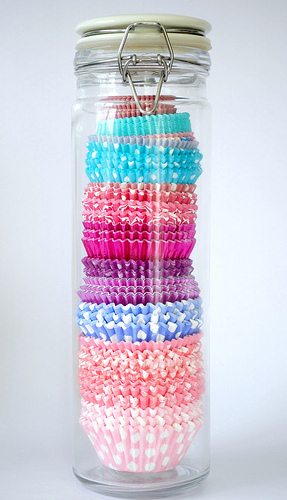 I LOVE this idea from Beantown Baker for storing sprinkles or spices…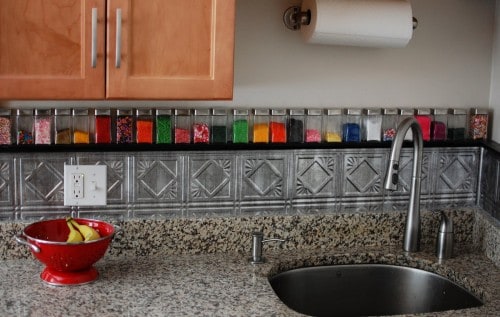 I'll take that extra little bit of storage space anywhere that I can find it.  🙂