Peace, Love & Cake Pops….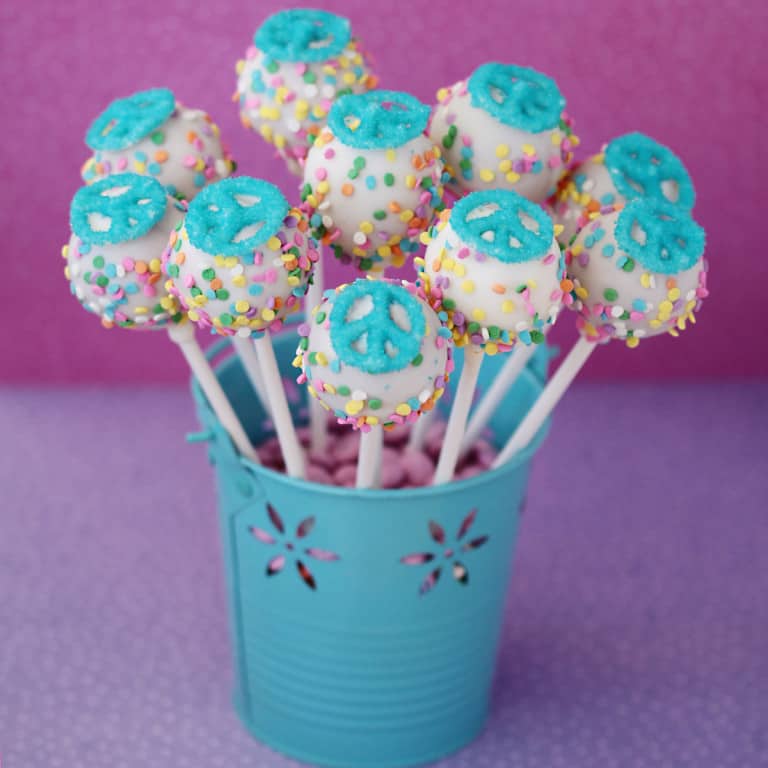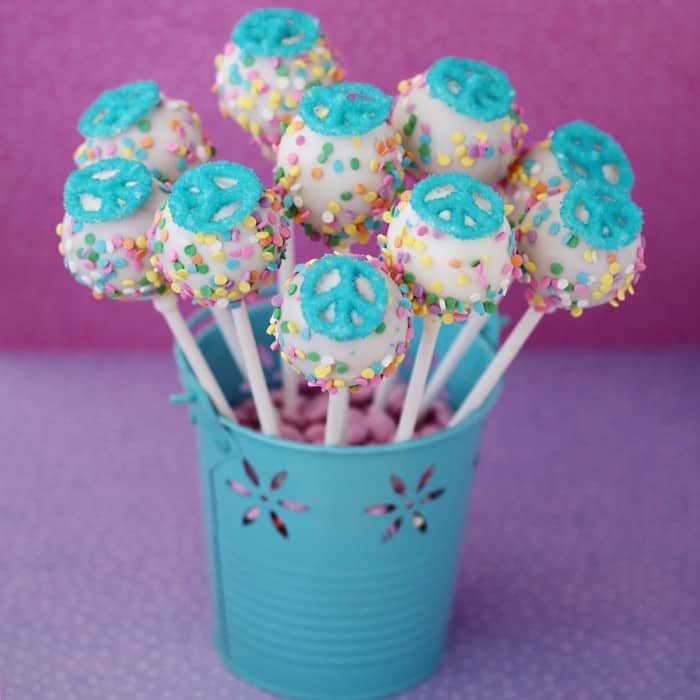 While I generally do not sell my sweets and treats, I do take special requests from friends and family. Last week one of my fellow dance moms (yes, I'm a dance mom – though I like to think not quite like these dance moms) asked me if I could make cake pops for her wonderful daughter's 13th birthday. She's a great girl who has always been super sweet to my daughter, so I was more than happy to make her a little something special for her birthday. Her mom told me that she liked peace signs and the color blue, so that's what I was working with.
Luck have it I found a perfectly sized box decorated with peace signs at Hobby Lobby to use as a display, as well as a cute peace sign ornament (one plus of a full Christmas display in September), which made it even more fun. I love to pick up ornaments that can be used on gifts or packaging in a totally non-Christmas way.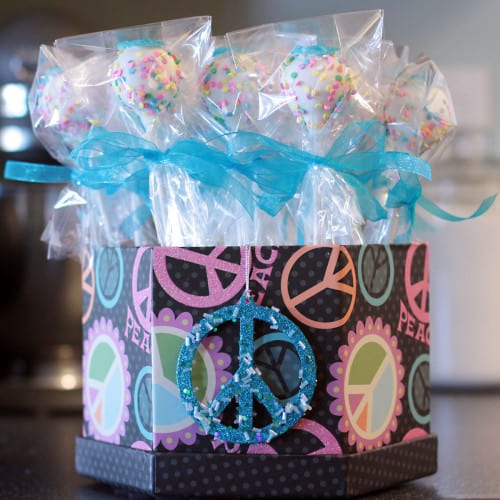 I looked around online for some ideas and stumbled across these darling Peace Sign Cake Pops at The Blackberry Vine.  When I saw she even had a free peace sign printable for making the chocolate peace signs, I knew I had found my inspiration and was ready to make some chocolate peace signs.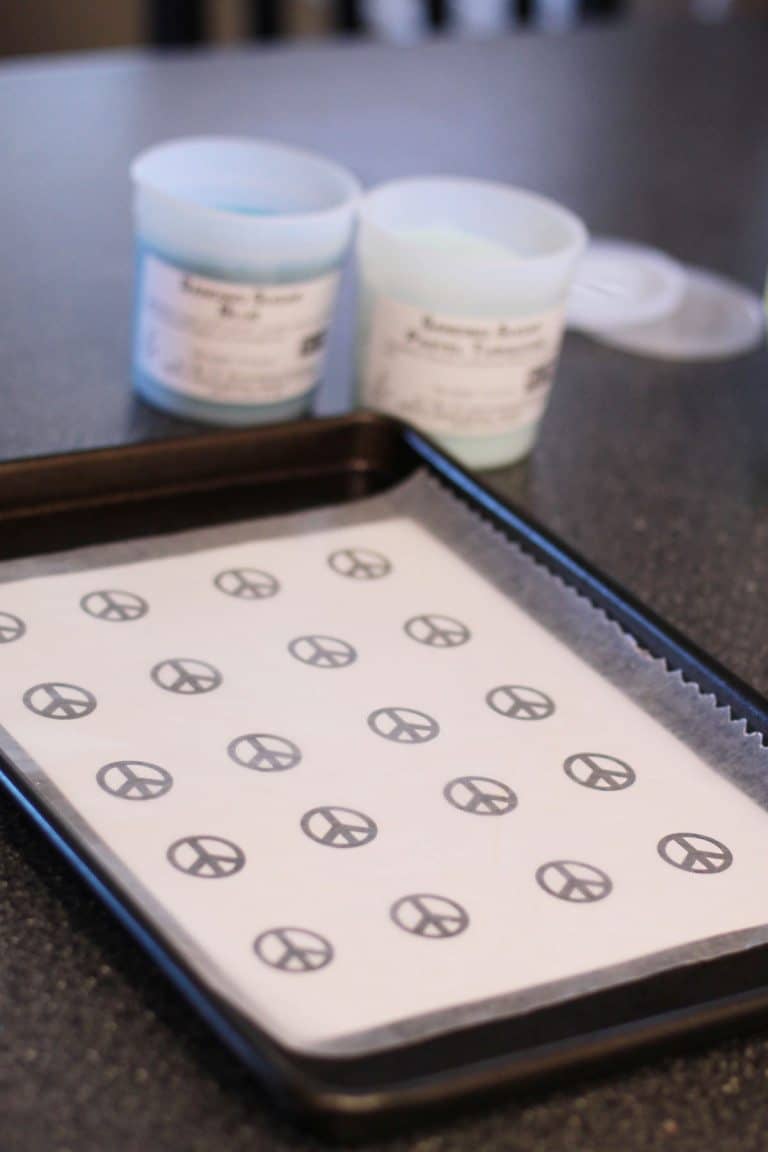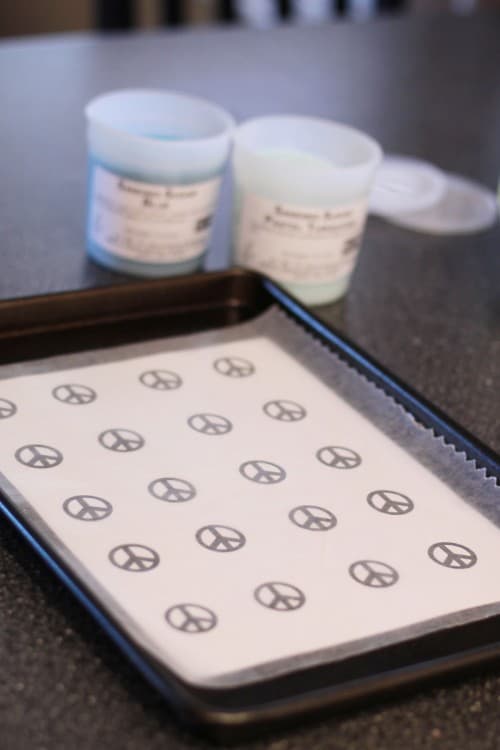 This was the first time that I piped chocolate to make any sort of decoration, and it was pretty simple and straight forward. The printable, under the wax paper, made it easy to keep my peace signs consistent in shape and size. I taped the peace sign template and wax paper to a cookie sheet to keep them from moving.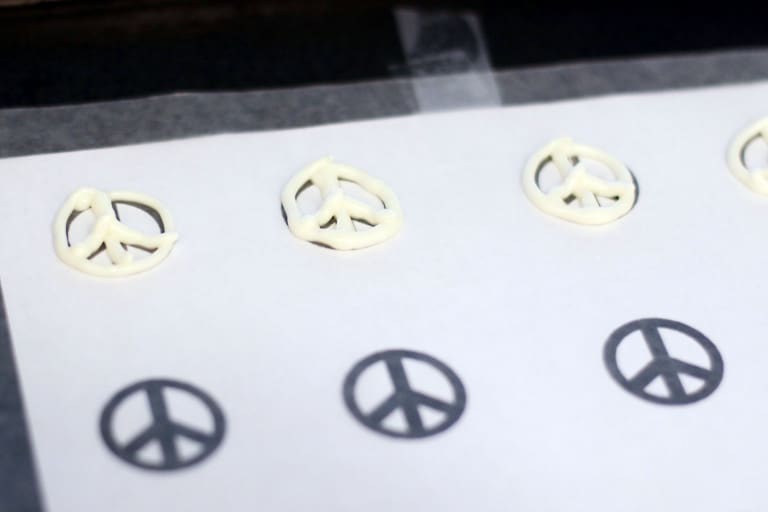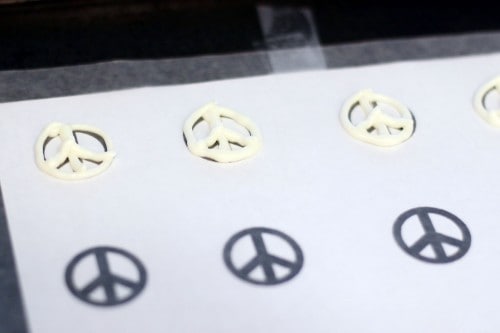 I would pipe a few and then cover with sugar sprinkles, pipe a few more, and so on, until the entire sheet was covered in pretty turquoise blue sugar.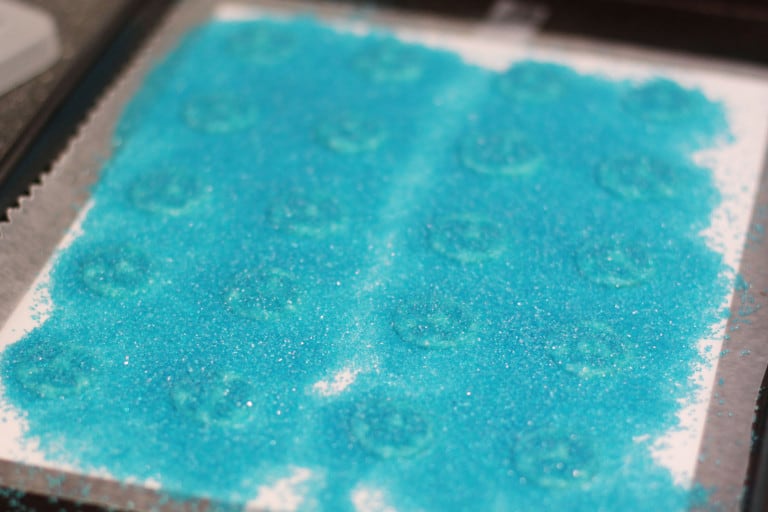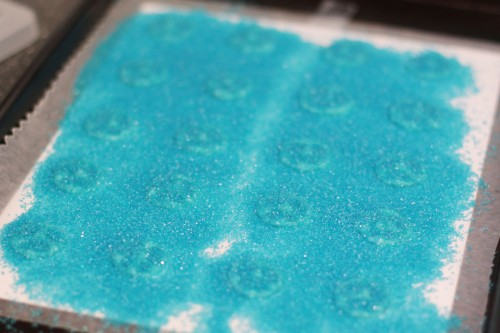 I let them set up then poured the loose sugar off and was left with cute little chocolate peace signs.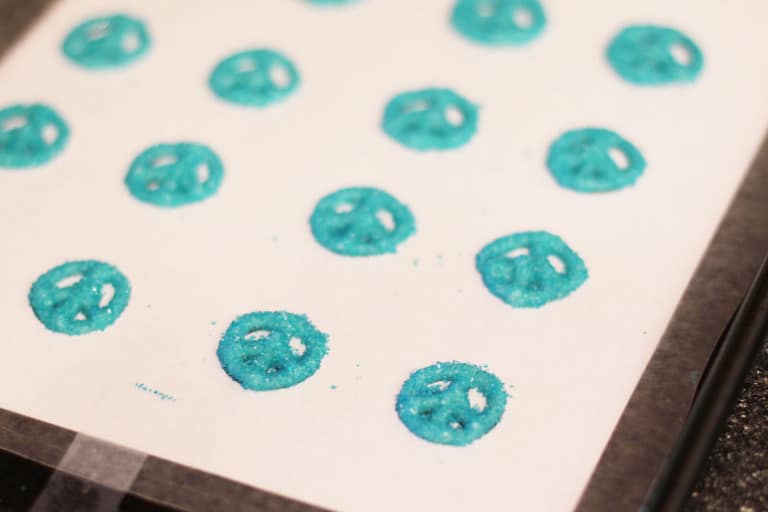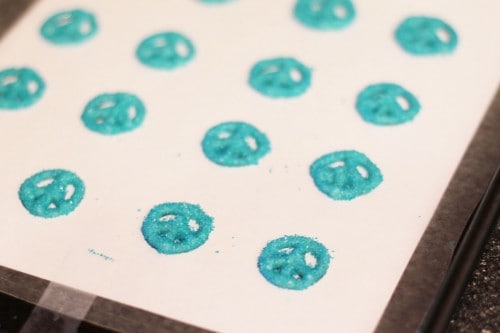 I made my cake pops using the vanilla cake pop recipe from the cookbook that comes with the Babycakes Cake Pop Maker (which I love with a passion). If you would like to see step by step how I make my cake pops with the Babycakes Cake Pop Maker, check out this post. For how I make the "classic" Bakerella style cake and frosting cake pops check out this post, or for the Oreo truffle pops check out this post.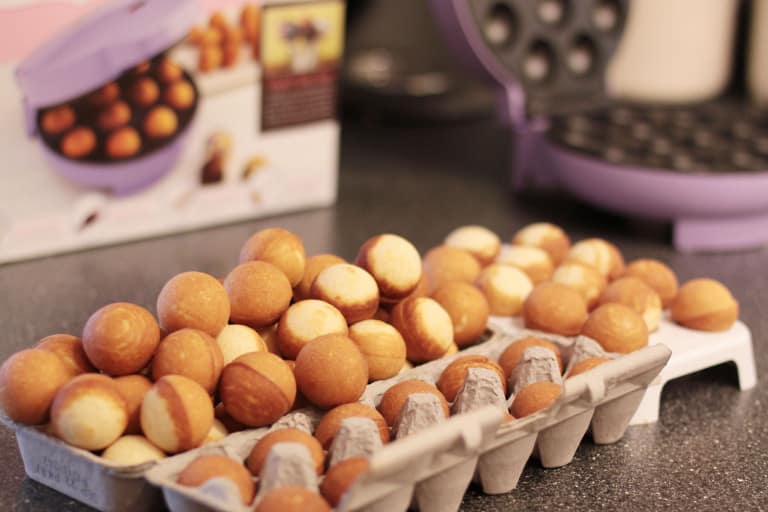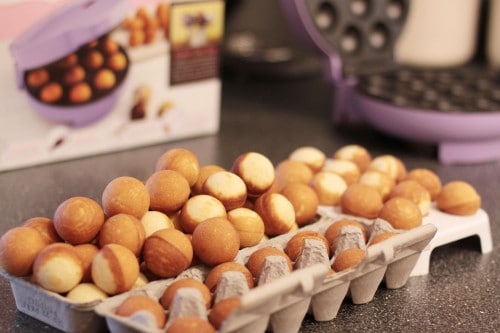 The Babycakes Cake Pop Maker is great because you can whip out a ton of cake pops quickly (I also prefer the taste/texture to the frosting and cake variety). I always dip my sticks into chocolate, and then into the cake pops and let them set up and chill in the freezer before dipping the cake pops into chocolate. This helps with the cake pop jumping off the stick for a swim in the chocolate scenario.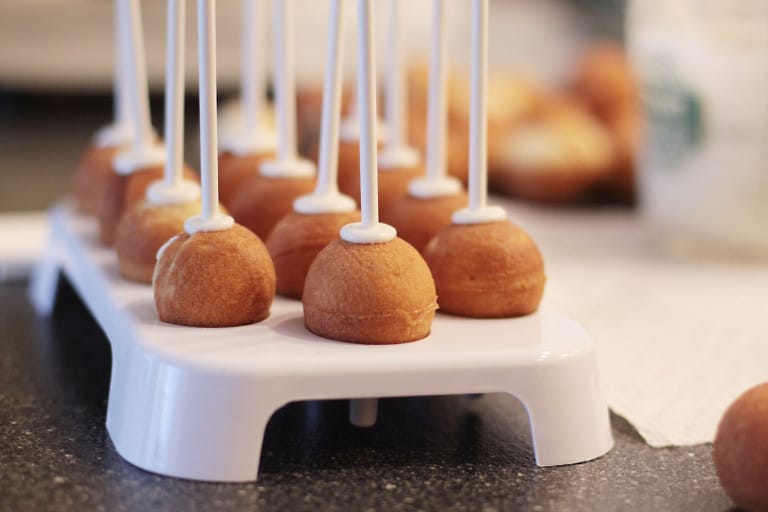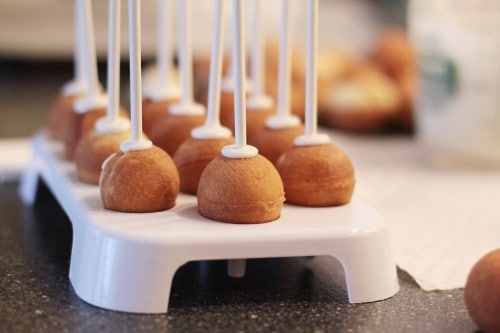 From there it's a matter of dipping them into chocolate (I only take a few out of the freezer at a time so they remain cold), adding sprinkles and setting the peace signs on top.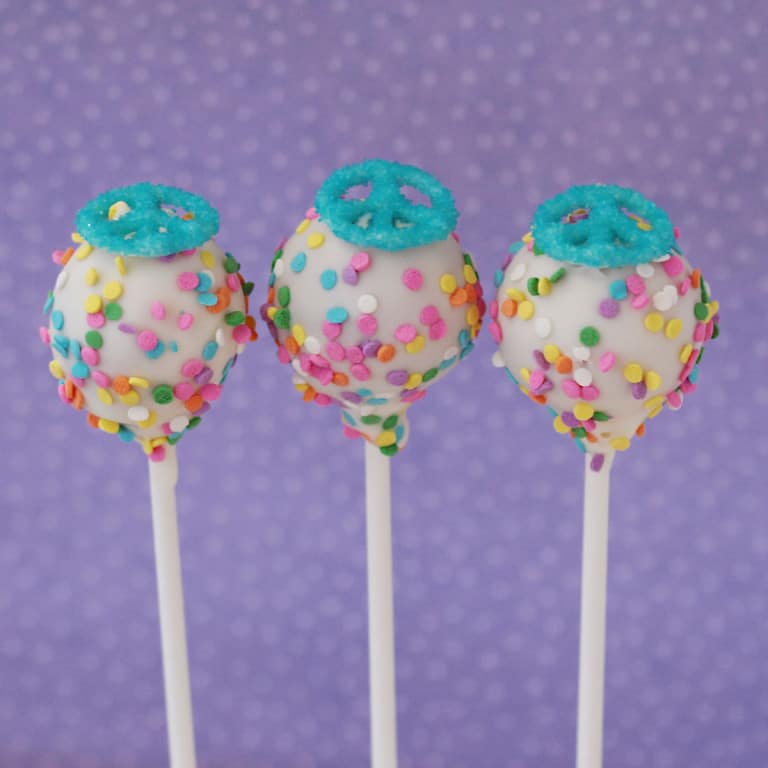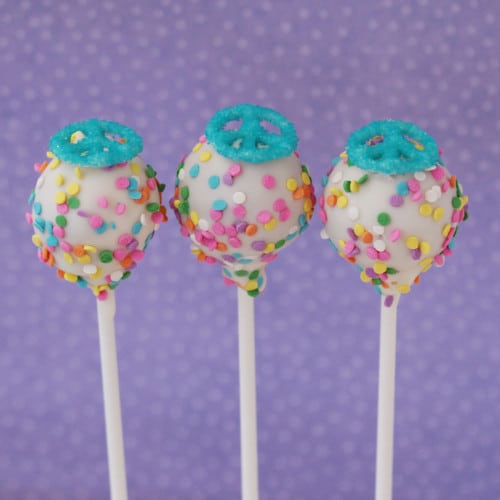 I've had readers contact me wondering how my cake pops turn out so well. Trust me, they don't always. Here are a few of the challenges I had with this batch – cold cake pops mean the chocolate sets up fast, which is great for avoiding dripping, but sometimes I'm too slow and don't get my sprinkles on in time before the chocolate sets. I also broke a number of the fragile little peace signs while putting them on the cake pops. I always make more than I need, which helps allow for problems. But on the plus side, "mistakes" give you a great excuse to eat a few cake pops…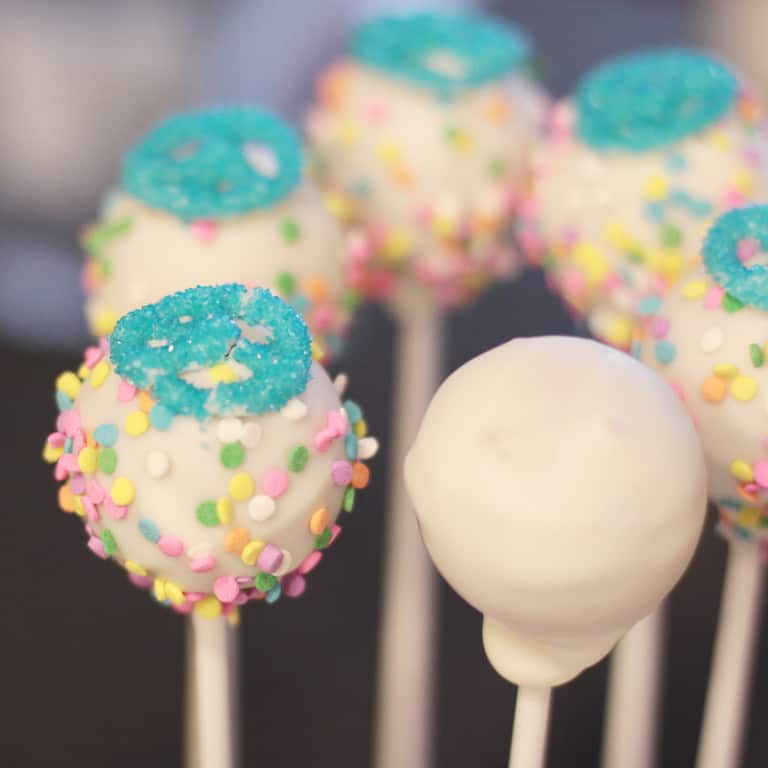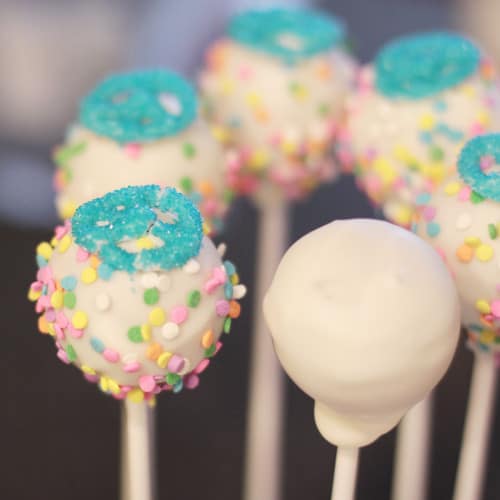 I finished the cake pops off with cellophane bags (which can now be purchased online from Babycakes) and some ribbon, cut styrofoam to fit the box and added the cake pops. These were really fun to create and I hope the birthday girl enjoyed them!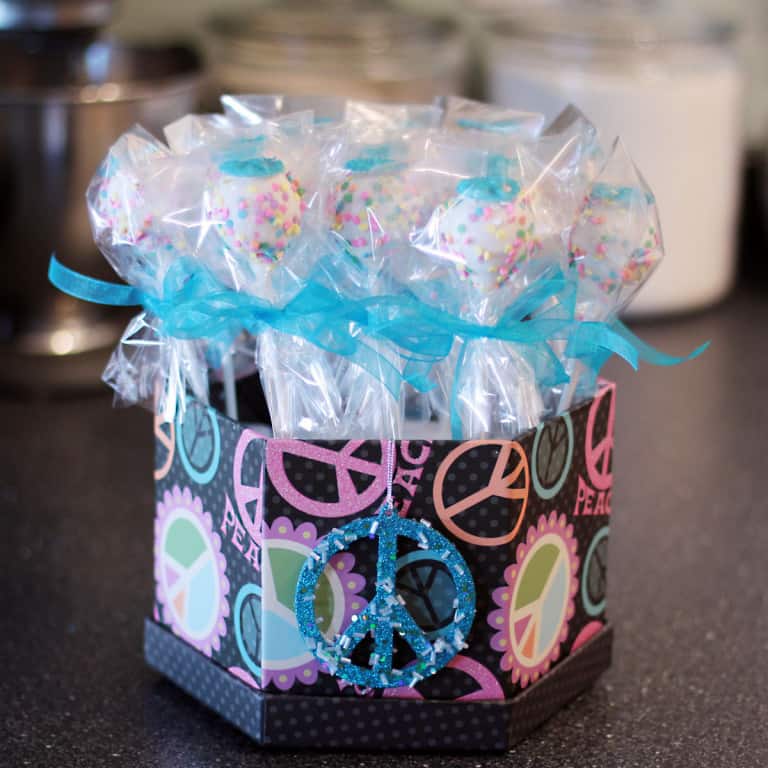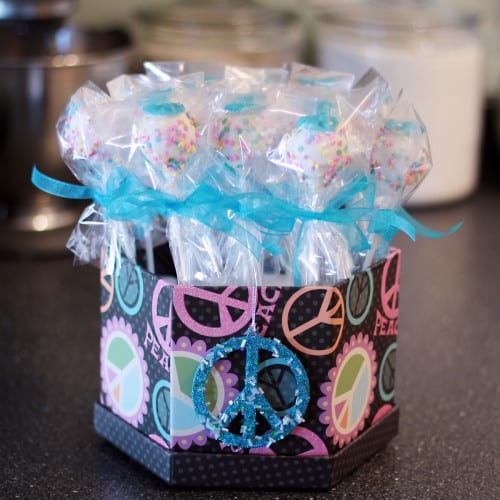 Peace out. (Sorry, I couldn't resist).