Ready for a super easy treat packed full of yummy peanut butter and chocolate? How about Peanut butter Cup Brownie Push Pops With Peanut Butter Cup Buttercream?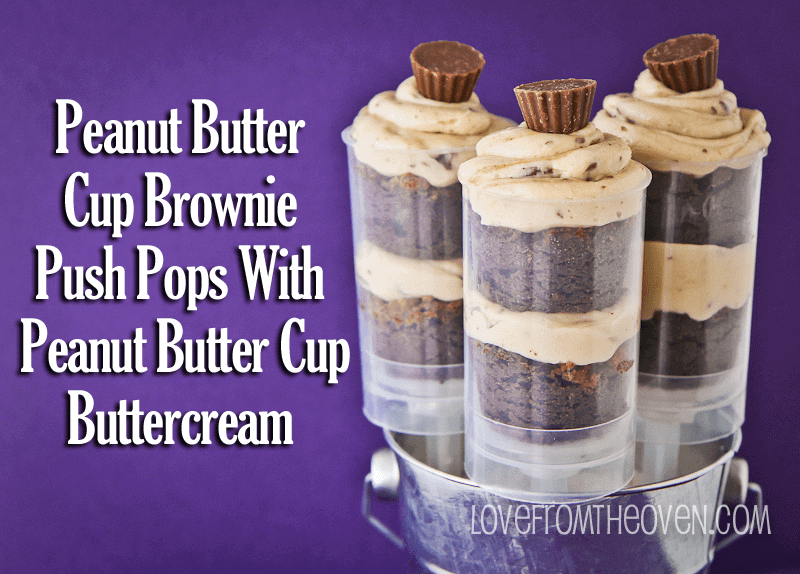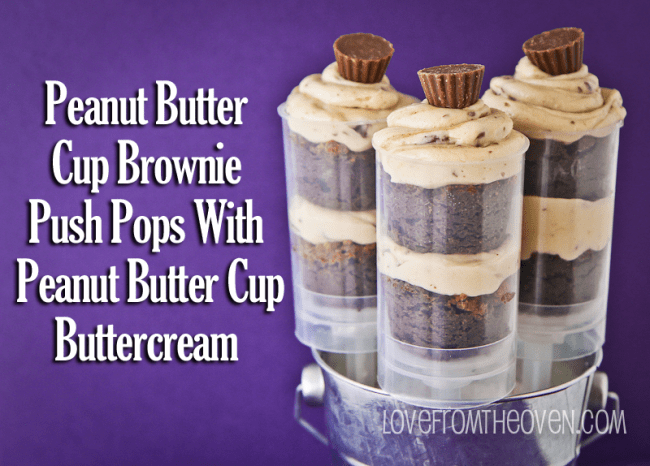 So I was walking through the bakery department at my local Walmart when all of the sudden these little sweets caught my eye. Chocolate Brownie Bites with Reese's Peanut Butter Cups. They are made by Atlanta Bread and they had quite a few delicious varieties. We do not have an Atlanta Bread store here in AZ that I'm aware, but our Walmart sells these in the bakery section.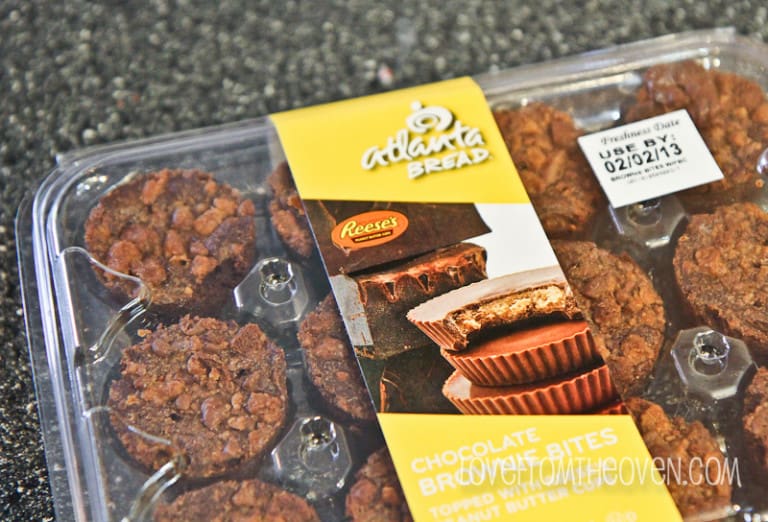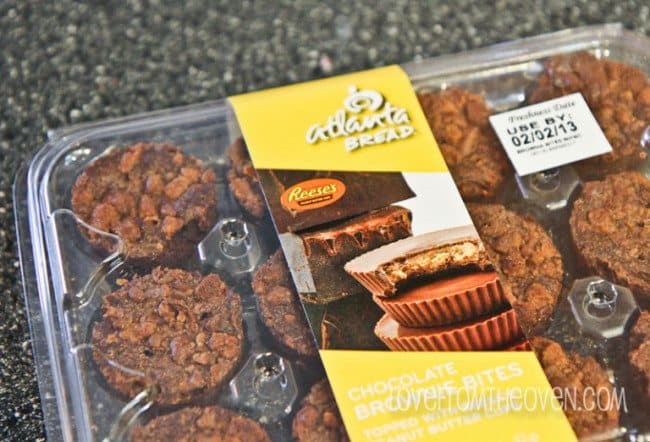 I immediately wondered if they would fit into push pop containers. For the sake of research, I had to buy them and find out.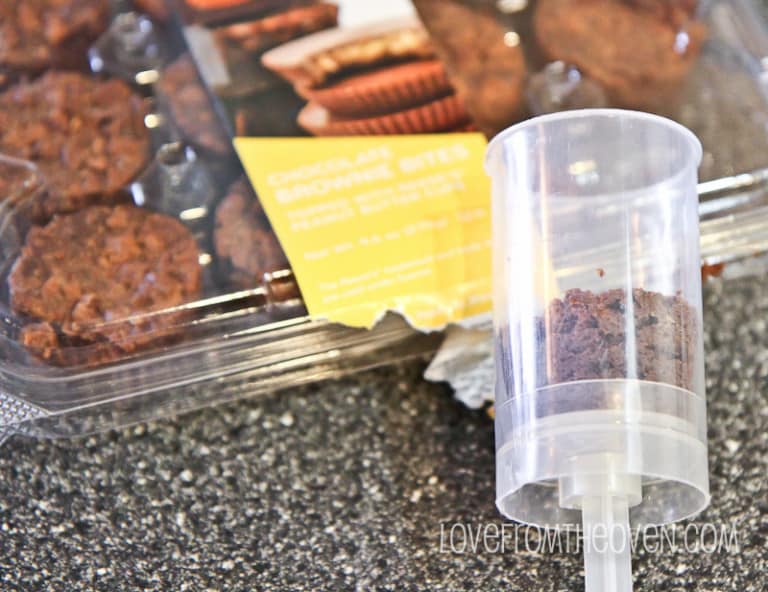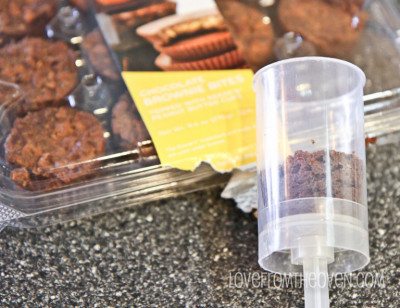 Perfect. Fit. Yay! I decided to top these with one of my favorite frostings – Peanut Butter Buttercream. I'm sure there are a lot of great precise recipes out there for peanut butter buttercream, but I just add about 1/2 of cup of peanut butter to 1 cup of buttercream frosting and call it good. And when I say 1/2 a cup, I really just mean a giant spoonful. Mix well and voila!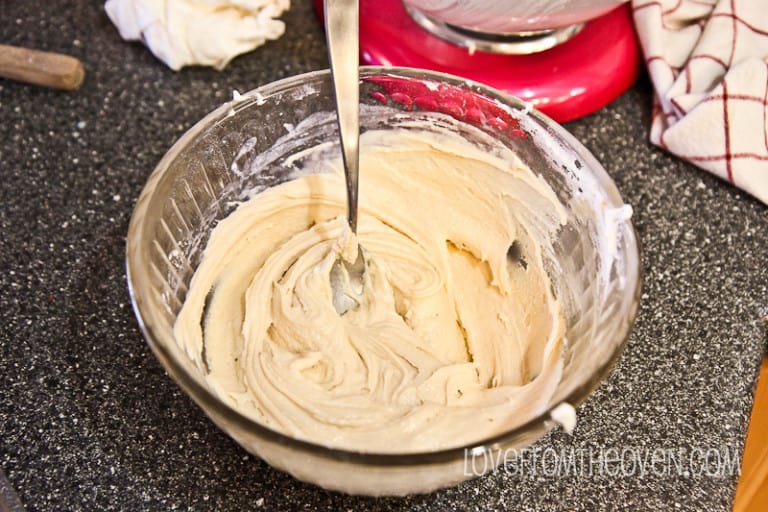 Just to make it even more yummy, I chopped up some Reese's Peanut Butter Cups and added them to the frosting. If peanut butter can be chunky style, then so can frosting.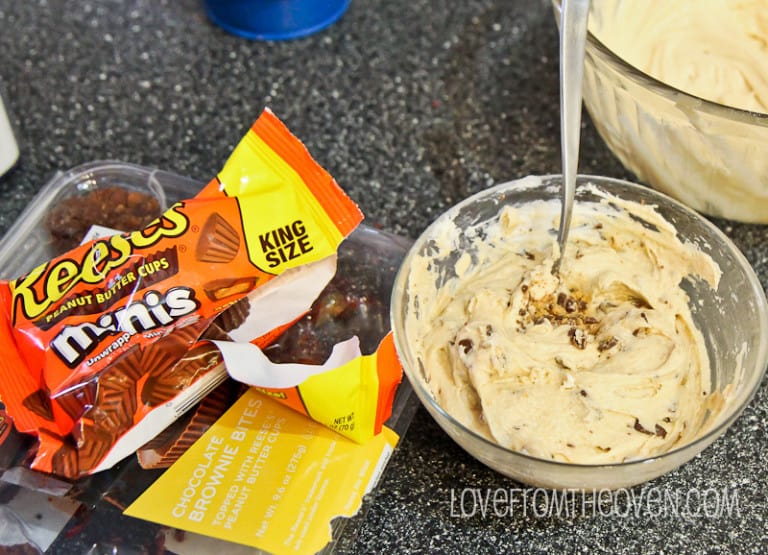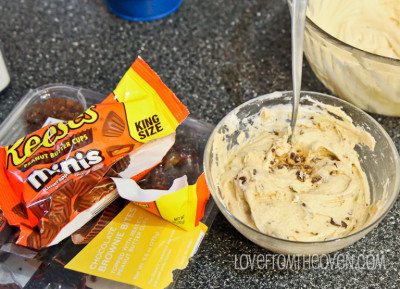 I filled a piping bag and just piped some onto my brownies in the push pop containers, repeated another layer then topped with a mini Peanut Butter Cup. To help hold my push pops while I fill them I usually put a few of them into a bucket or cup.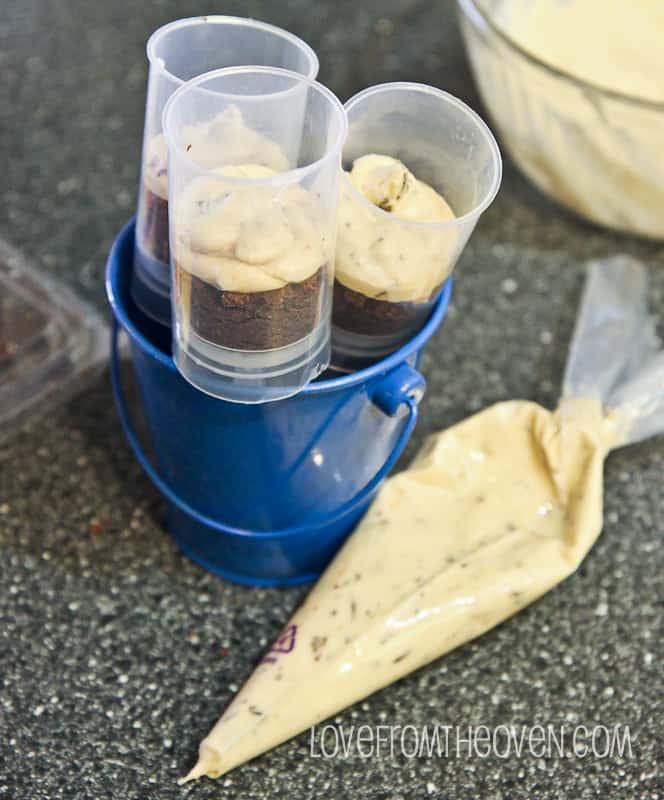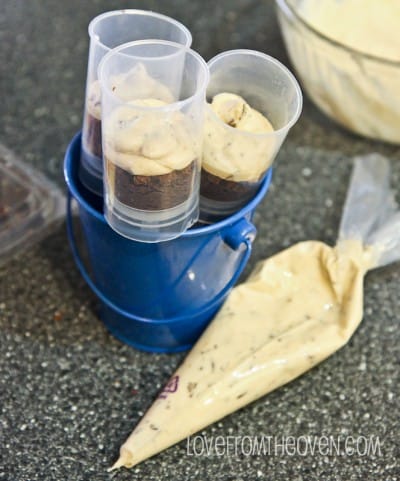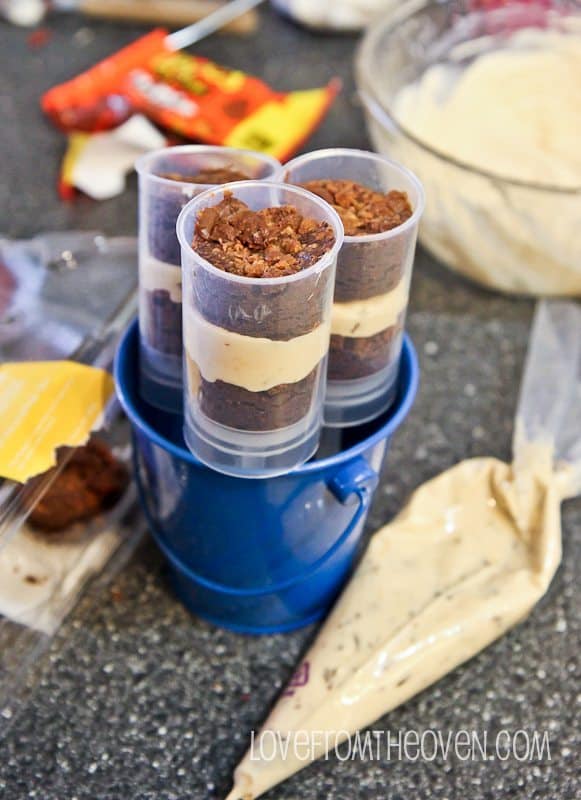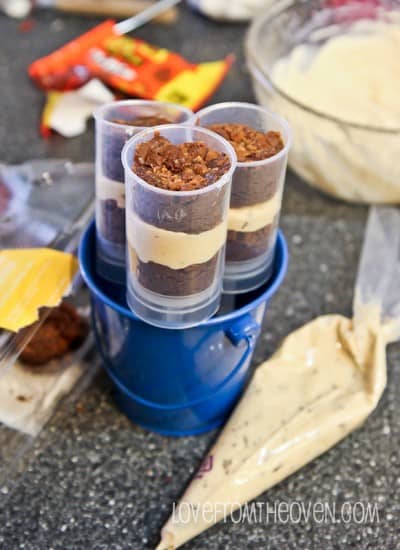 So simple. And delicious!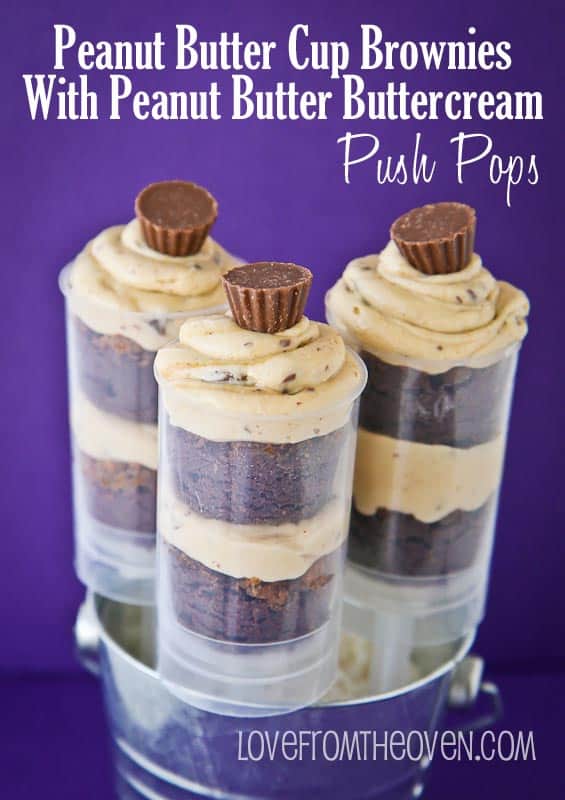 Good stuff.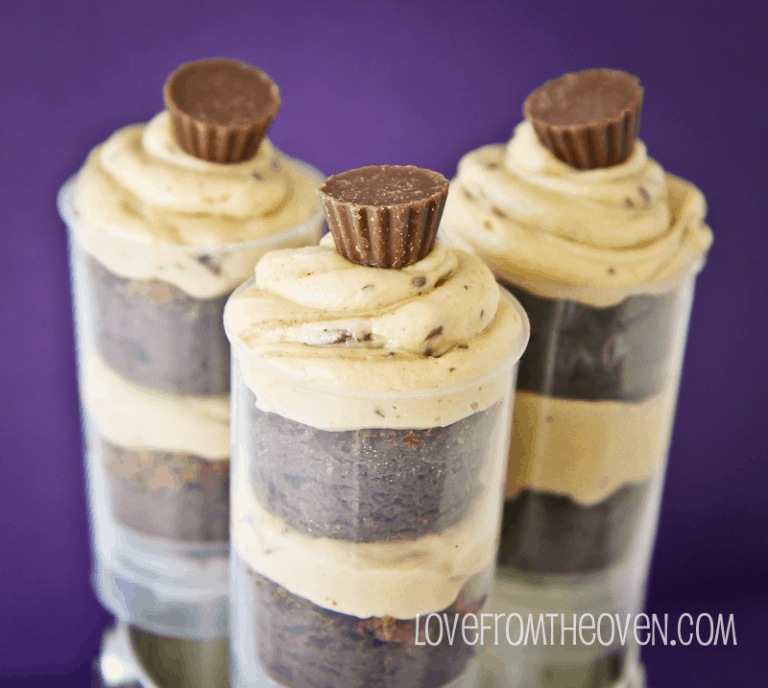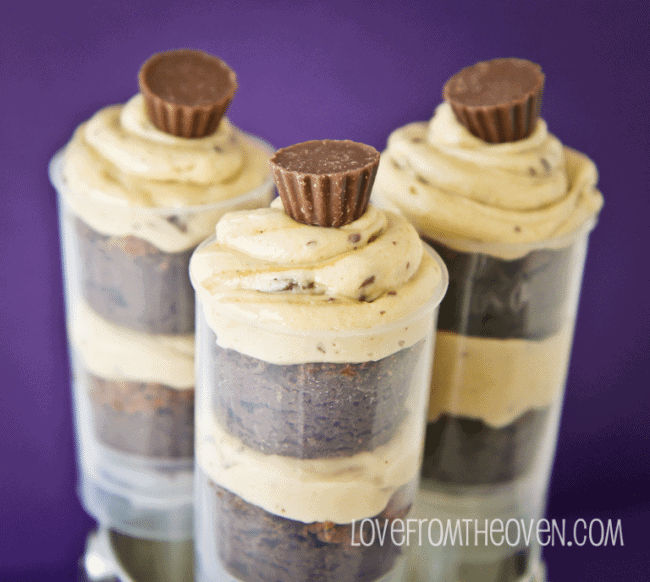 If you are a big fan of peanut butter and chocolate together make sure to check out my Peanut Butter & Chocolate Bites From Other Blog collection. Over 50 of the most incredible, mouth watering, hunger inducing recipes around…