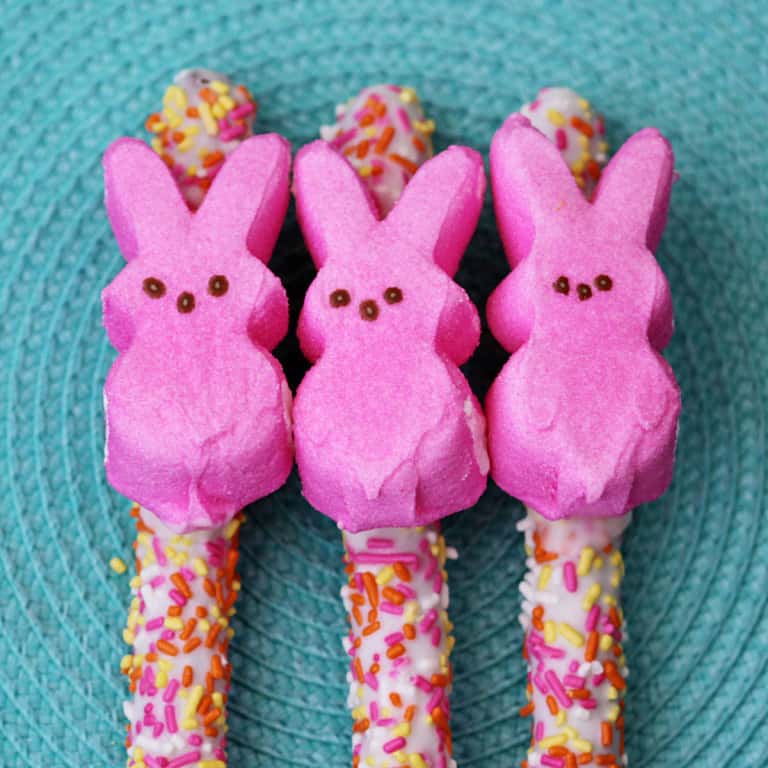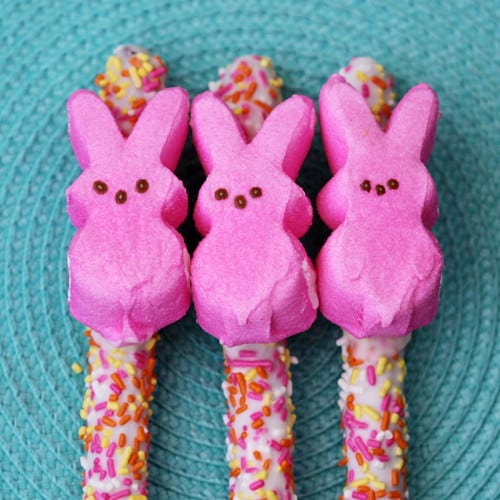 Salt + Sugar = Yummy. At least in my opinion. I make chocolate covered pretzels often, as I get quite a few requests from my friends and family for the salty, sugary, sweet treats. So why not throw some Peeps into the mix? Works for me! For a more detailed tutorial on how to make chocolate covered pretzels, you'll want to check out this post. Here's what you need for these…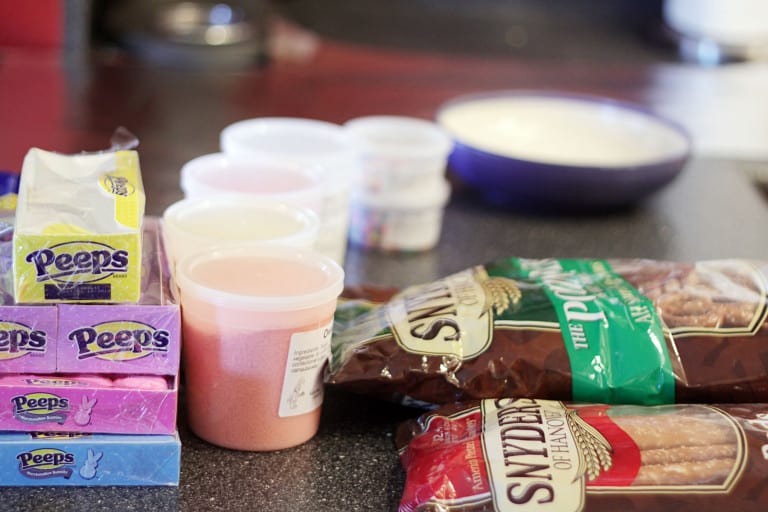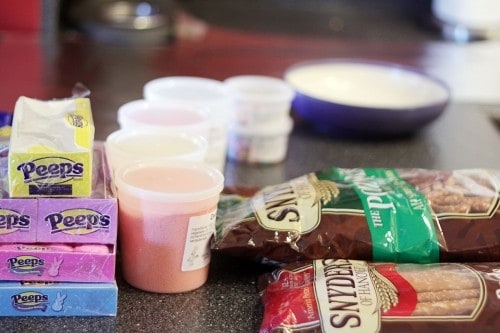 Peeps, pretzels, melting chocolate and sprinkles. Some wax paper (or foil if you find yourself out of wax paper as I did today) and creativity will help as well. Melt your chocolate according to the package directions. I don't tend to "dip" my items in chocolate, more a combo of dipping and spooning on the chocolate…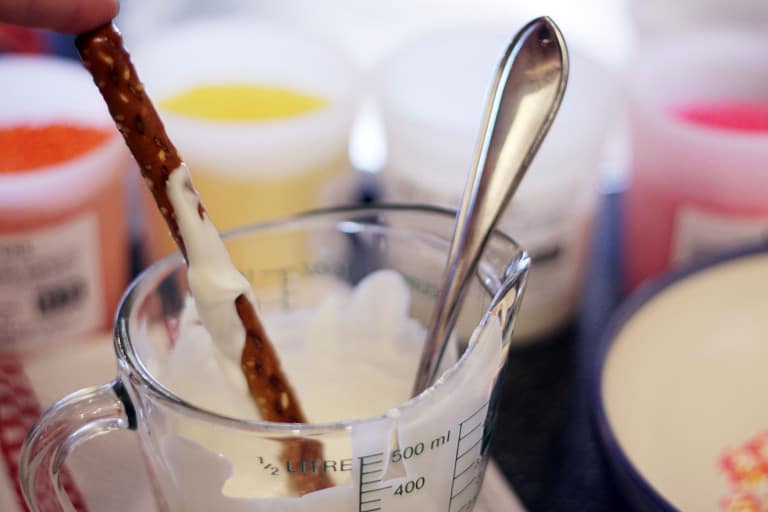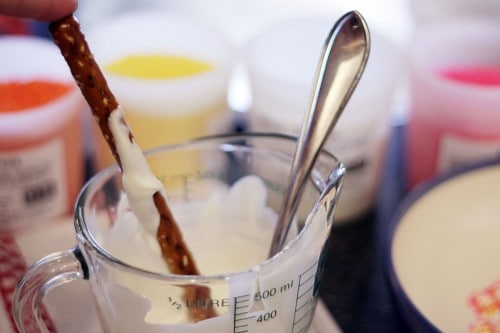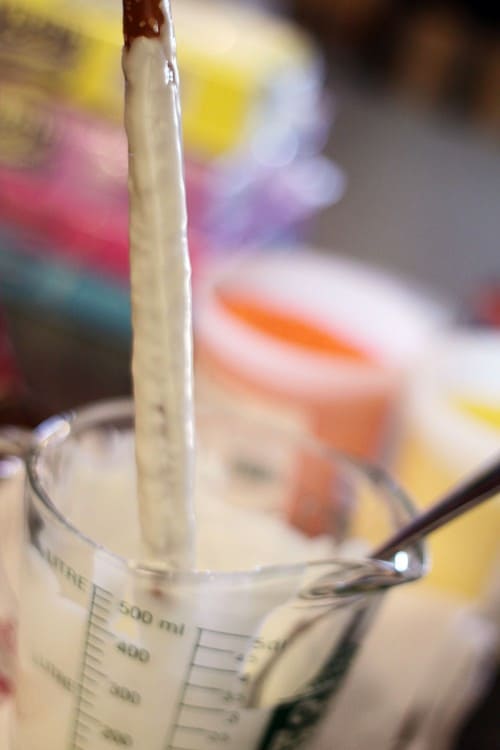 Let the excess chocolate drip off, then sprinkle. I always sprinkle over a large bowl, in order to contain the mess and reuse the extra sprinkles.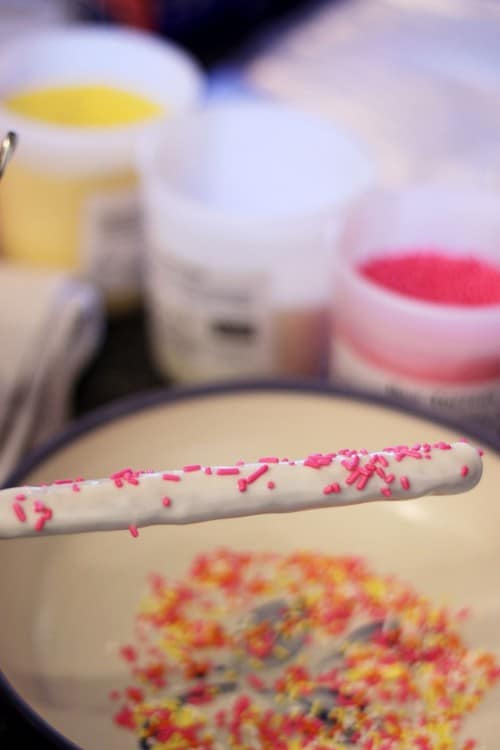 After you finish putting on your sprinkles, set the pretzel aside to allow the chocolate to set. Once the chocolate has set completely, add some chocolate to the back of your Peeps (just one at a time).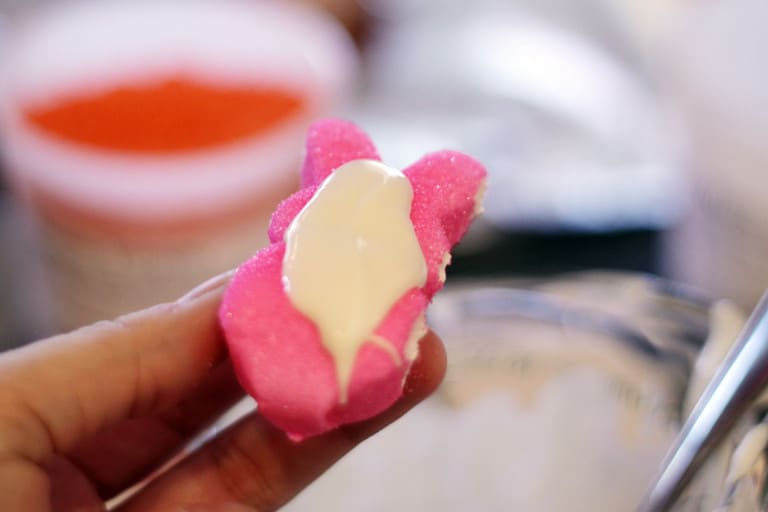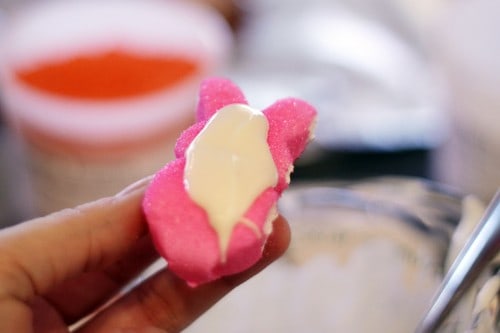 Next you will sit the Peep on your pretzel. I held each Peep to the pretzel for probably a minute, to help let the chocolate set up and prevent the Peep from sliding off.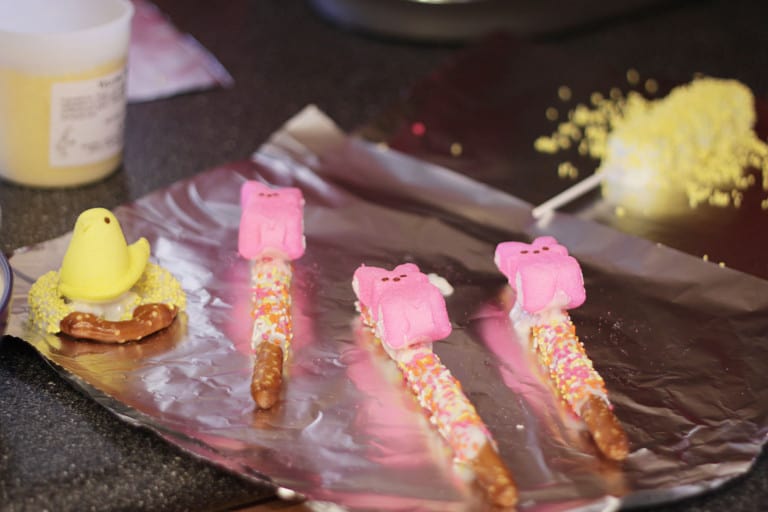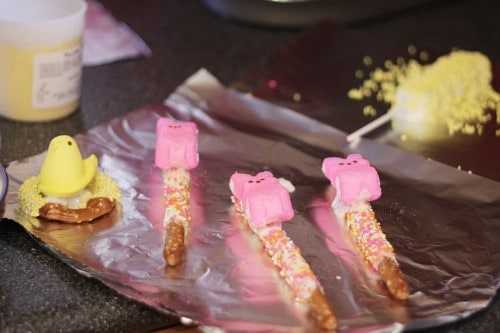 That's it! Chocolate covered pretzels are pretty quick and easy to make.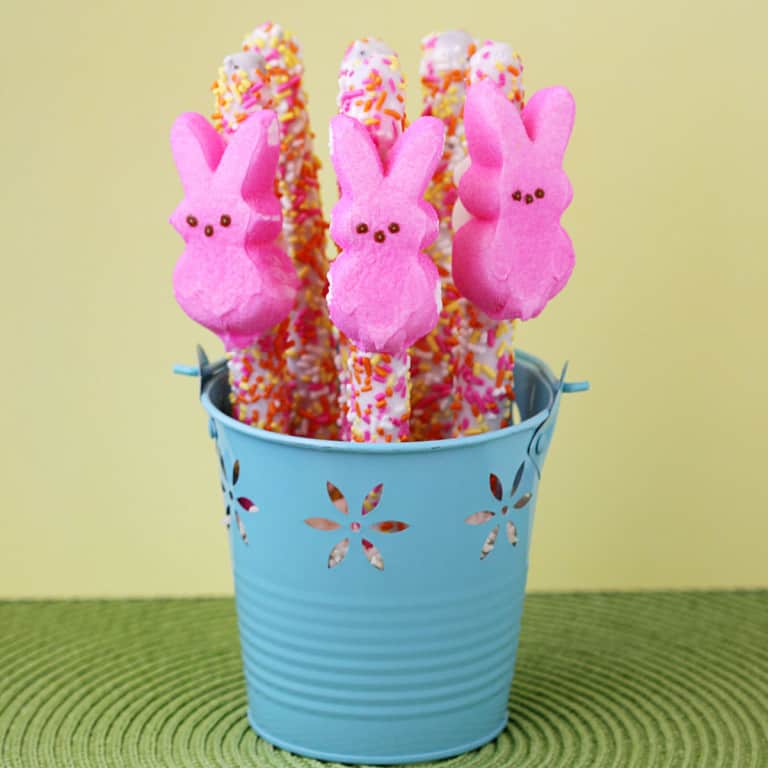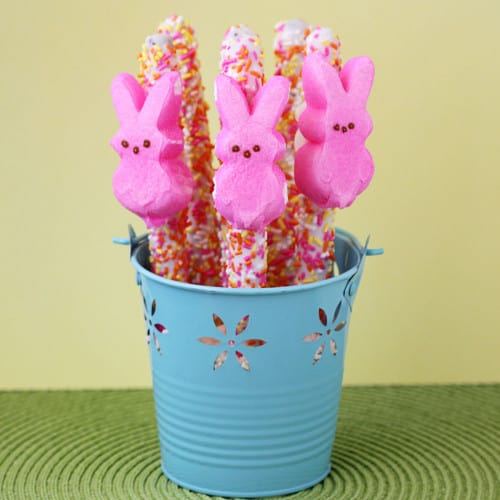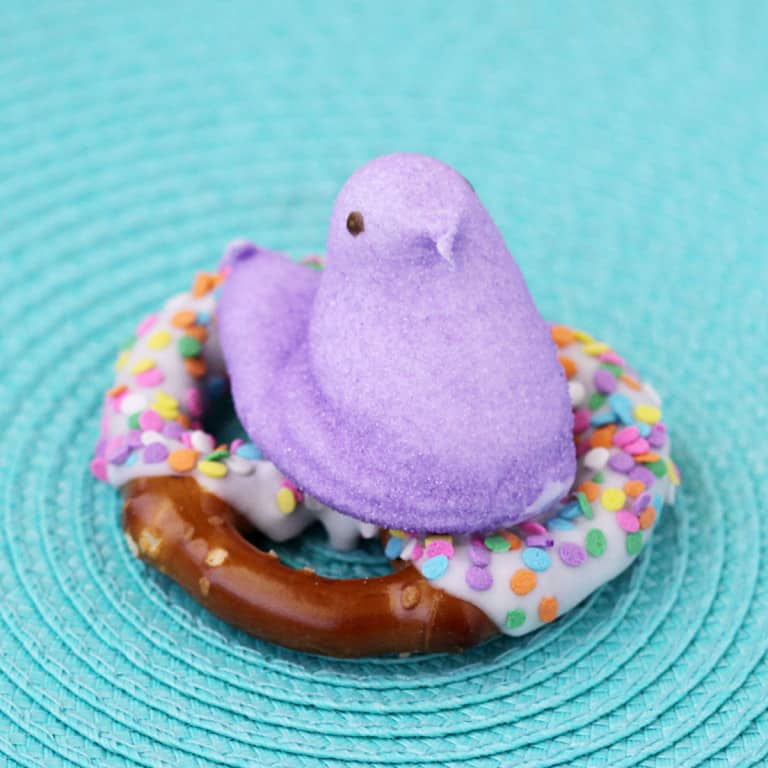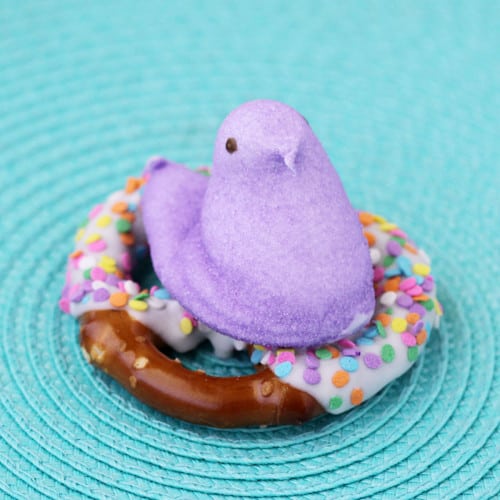 It's a fun and colorful project, so be creative! With the bright Peeps and the variety of sprinkles that are available in the stores right now, each pretzel you create could be completely unique.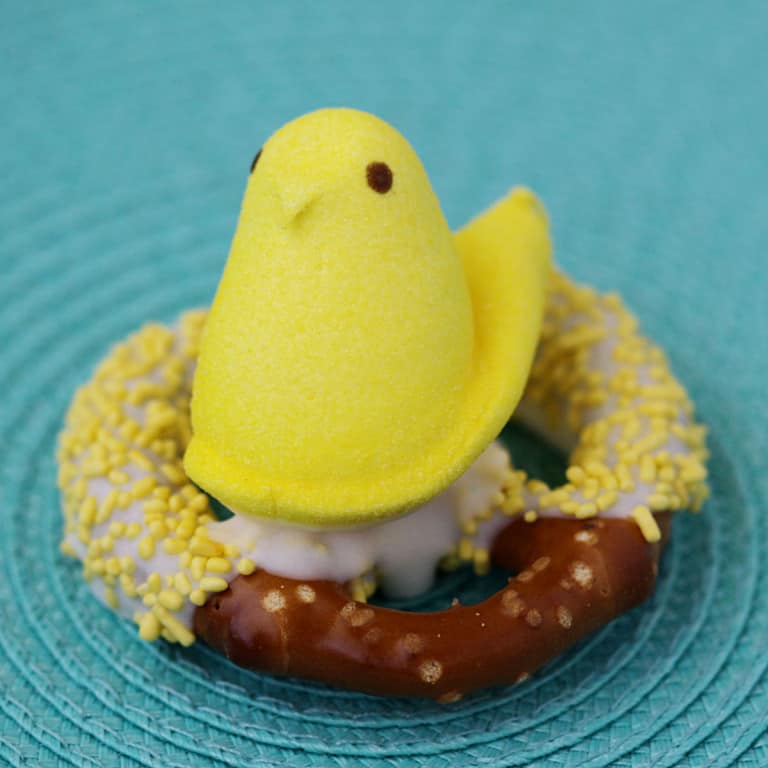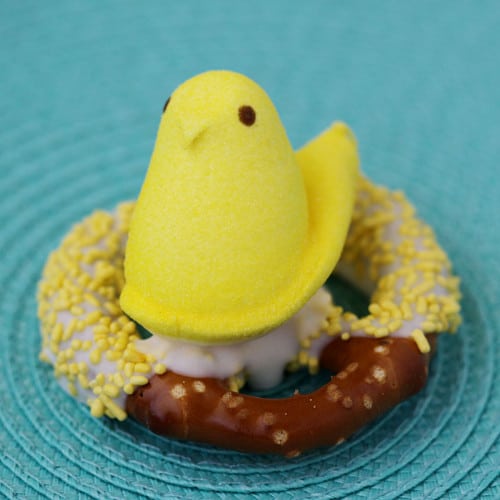 One more treat for you – since a few of the Peeps recipes required cutting their cute little bunny heads off (sorry Peeps!), you may have some leftover Peeps bodies. Or you may not, in case you decided to eat them all, and I full on support that choice. Either way, here's a quick idea to use up the extra Peeps parts.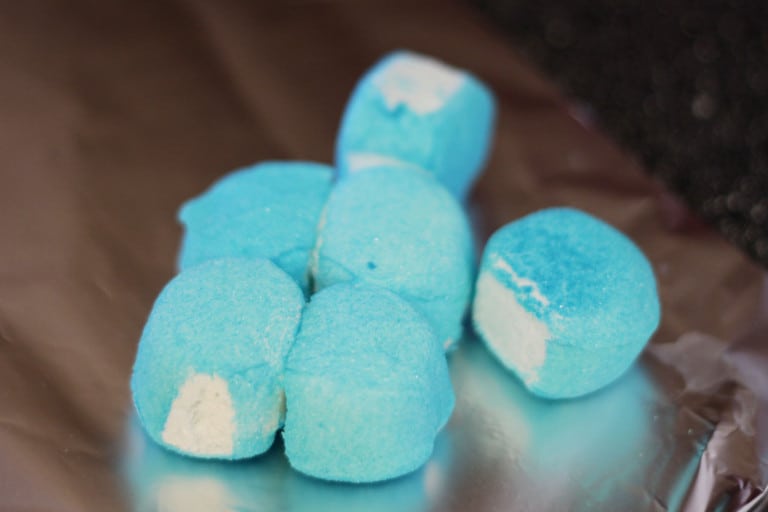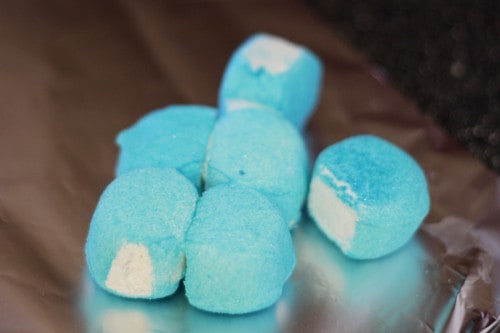 If you've ever been to Disneyland and visited Pooh's Corner, you have probably seen the delicious Tigger Tails. Marshmallows, chocolate and caramel on a stick. It's not a trip to Disneyland if I don't have one. Yum. Anyways, this is just a quick take on a Tigger Tail. I didn't use caramel, because I'm not sure that caramel and the sugar coating on the marshmallows would have played nicely. If you want to try it with the caramel, this post might help walk you through it.
Put your Peeps parts onto a lollipop stick…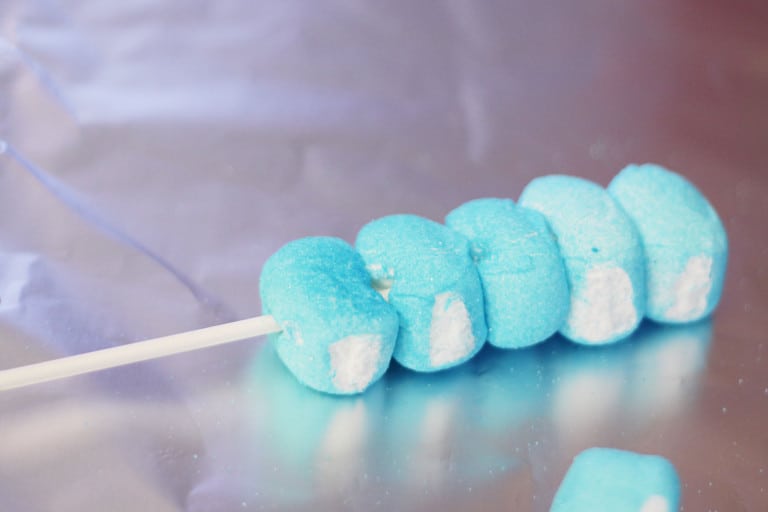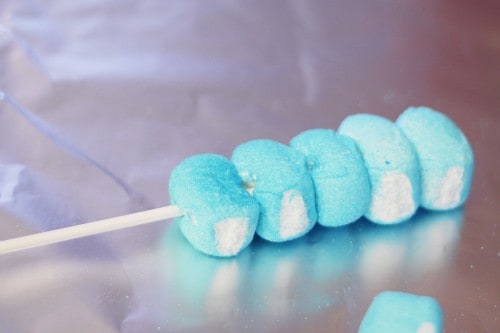 After that you will spoon your chocolate over the marshmallows. I will say, the sugary coating, which makes the Peeps so great, doesn't really enjoy cooperating with the chocolate coating sometimes, and is a bit more challenging then dipping the pretzels into chocolate. You need to work fairly quickly with the chocolate to make these, but it's certainly do-able.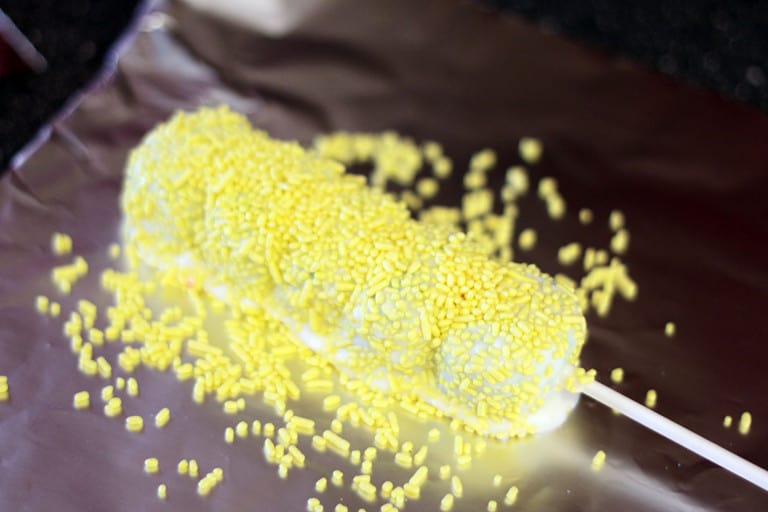 Just like the pretzels, let the chocolate set up, add chocolate to your Peeps, and then add them to the chocolate covered marshmallows.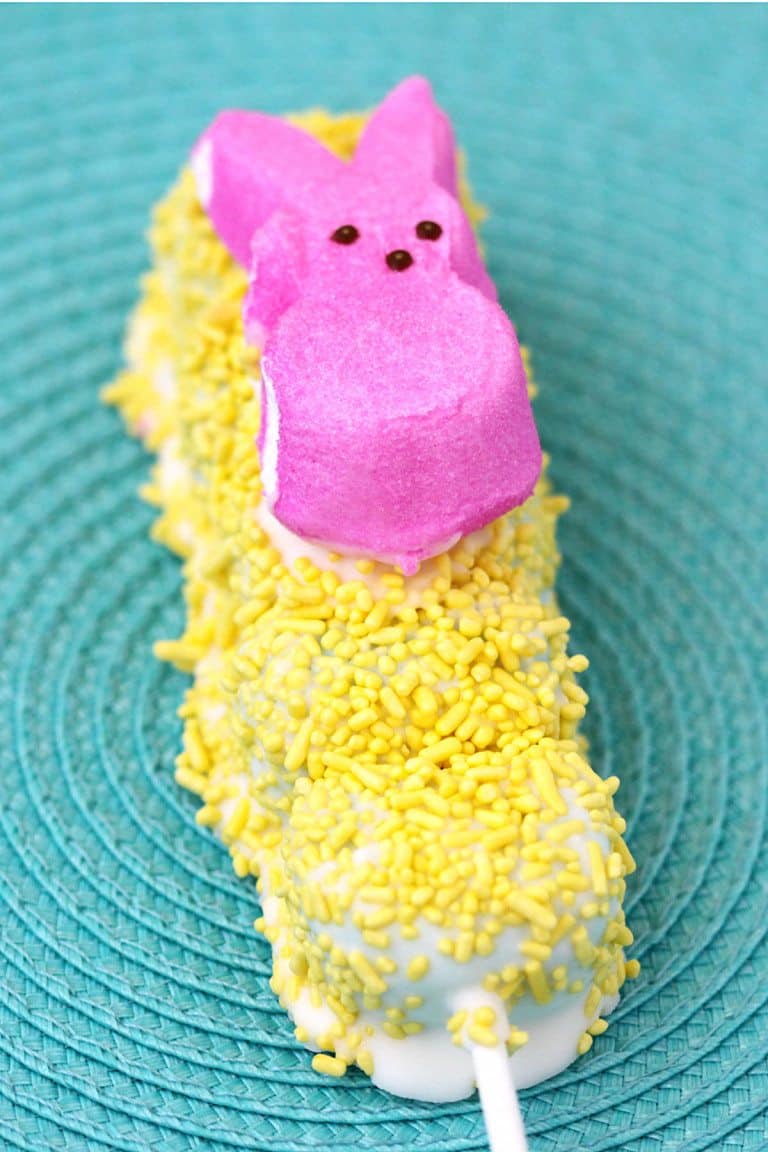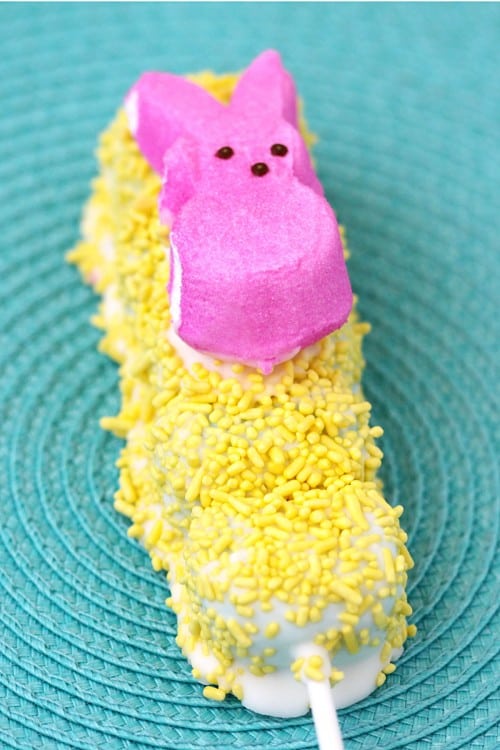 Enjoy!!!