Recipes are a funny thing. Sometimes you think one will be the best things ever, and it's okay. Other times you make a recipe expecting it to be good, and it ends up knocking your socks off it's so great. That is exactly what the Triple Chocolate Rice Krispies Treats With Jet Puffed Mallow Bits did. I assumed it would be tasty, but WOW – unbelievably delicious. When I made them, I actually made two versions at the same time, so let me introduce you to the Peppermint Cookie Crunch & Mallow Bits Chocolate Kripsie Treats…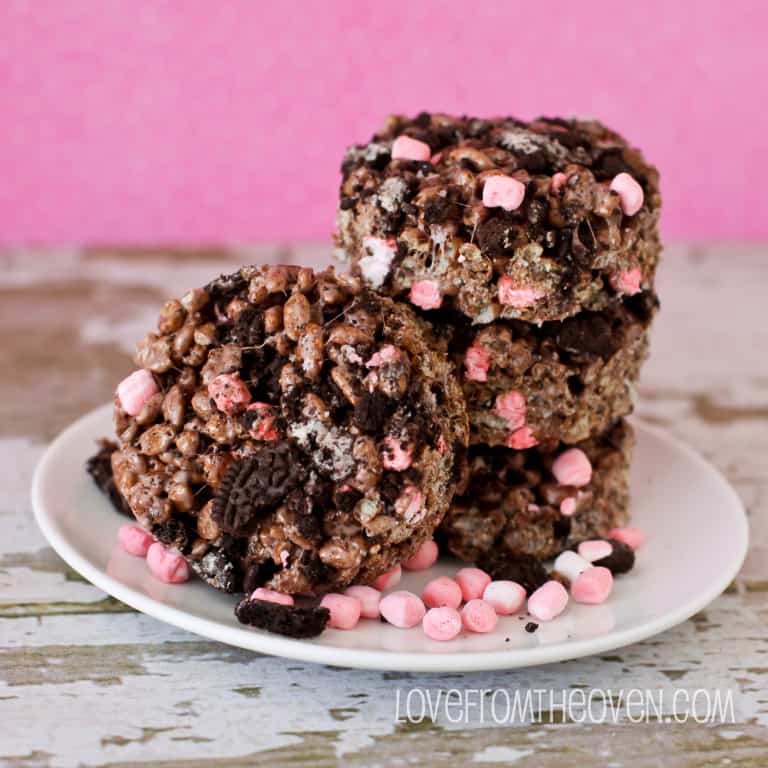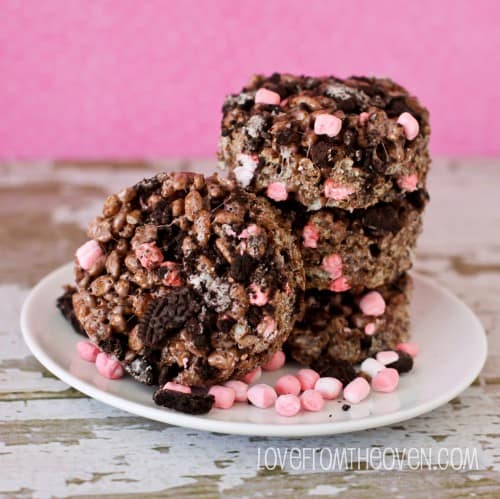 You basically follow the original recipe, but substitute crushed peppermint sandwich cookies for chocolate chips and peppermint Mallow Bits for the vanilla Mallow Bits.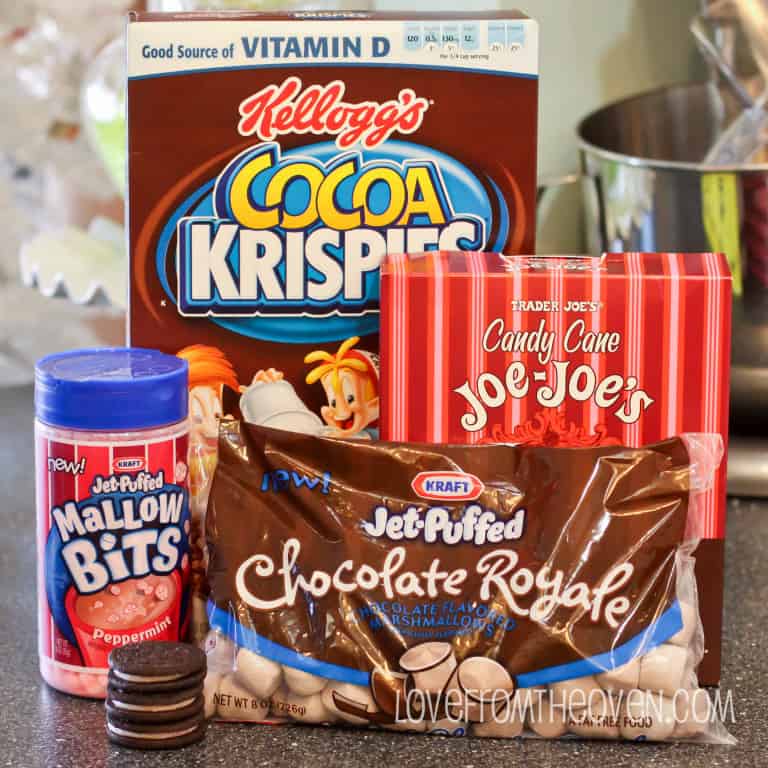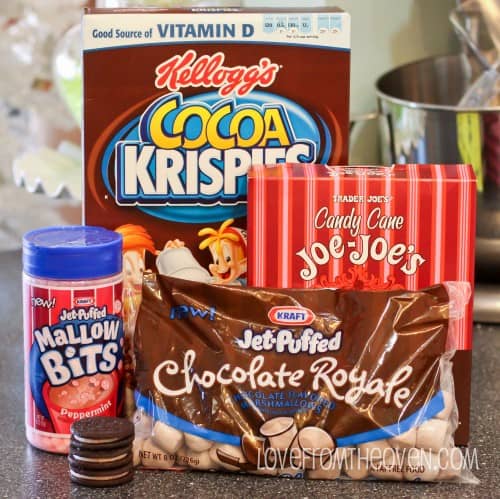 I do realize that not everyone has Candy Cane Joe Joe's in their cupboard (or hoards them, or cries when the stash is gone) so feel free to substitute other cookies – be it Oreos or something like Thin Mints or Keebler Grasshoppers.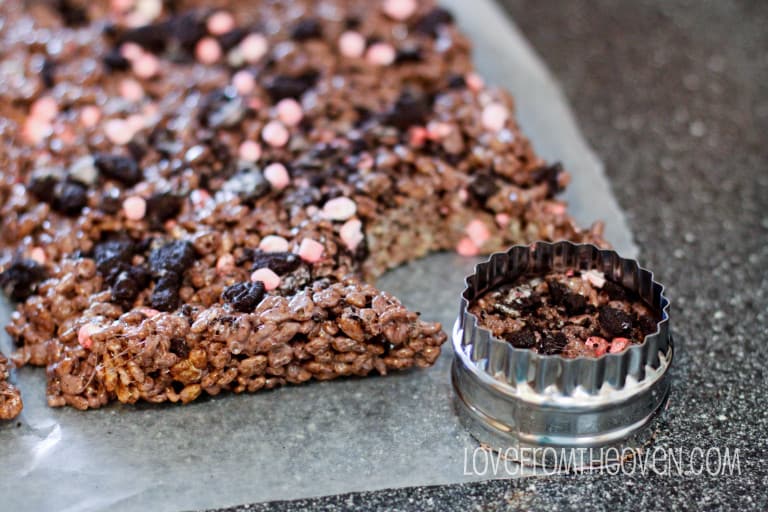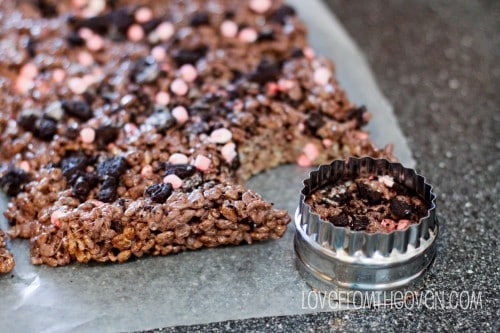 This is one of those recipes where you can totally play with the ingredients. As long as you have your cereal, marshmallow and butter base, the mix ins are just wonderful additions to customize. Don't be afraid to shake it up and try something fun.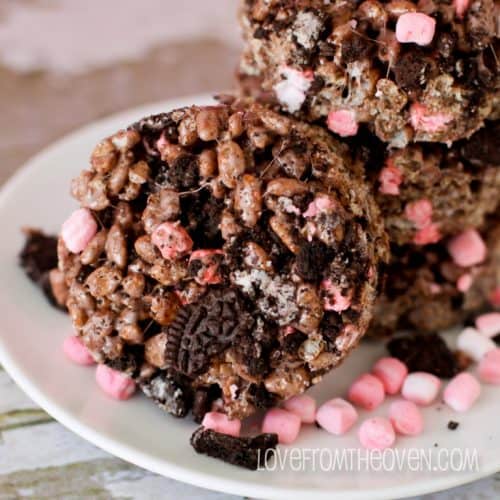 I've thought of a few other combos that would be fun to try…
Chocolate peanut butter krispie treats


Chocolate toffee krispie treats


Chocolate & white chocolate krispie treats


Chocolate pretzel krispie treats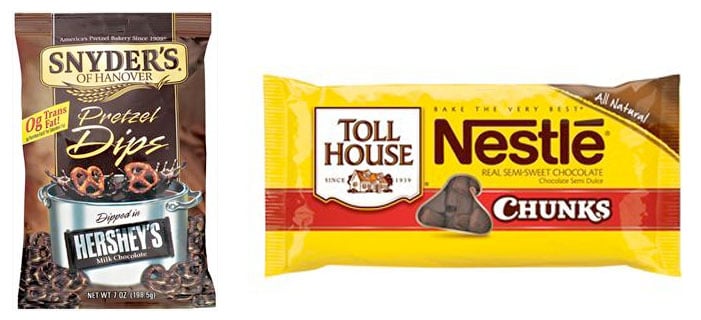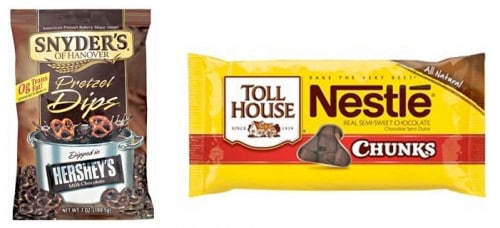 Remember that you want to add your chips or other items that are prone to melting at the very end. Mix your cereal and marshmallow/butter mixture first, then add the mix ins right before transferring to a pan to set. Also I highly recommend mixing your cereal and marshmallows in a bowl and NOT in the pan that you heated the marshmallow/butter mixture in (which will retain heat). These steps will help keep your chocolate chips and the like from melting too much.
What can you think of mixing in to your krispie treats?  As always – have fun and be creative!