One of my favorite things about holiday baking is peppermint. Lots of peppermint! Not only do I love the taste of peppermint desserts, but I adore that fresh, minty smell. I love making peppermint bark and the intoxicating scent that fills the kitchen when the peppermint oil hits the chocolate. And how can you go wrong with peppermint and chocolate? I don't think you can! I've whipped up quite a few peppermint dessert recipes over the years, and thought I would round them up for my fellow peppermint lovers.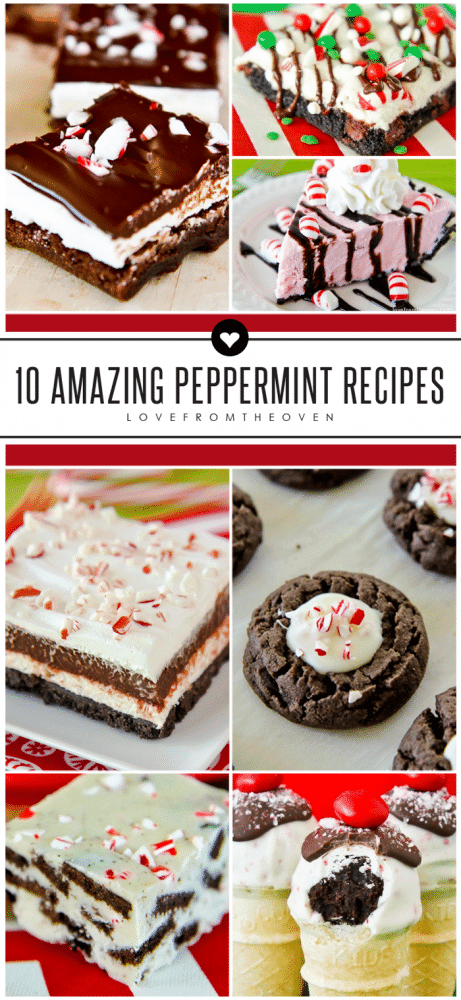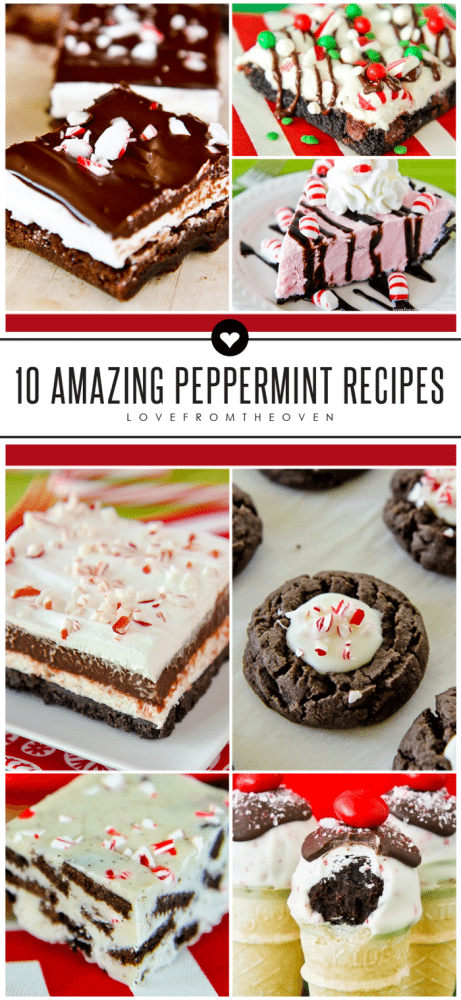 I've also got a great collection of peppermint recipes from other bloggers around the web. Oh how I LOVE peppermint! This is kind of a best of the best of peppermint recipes from around the net.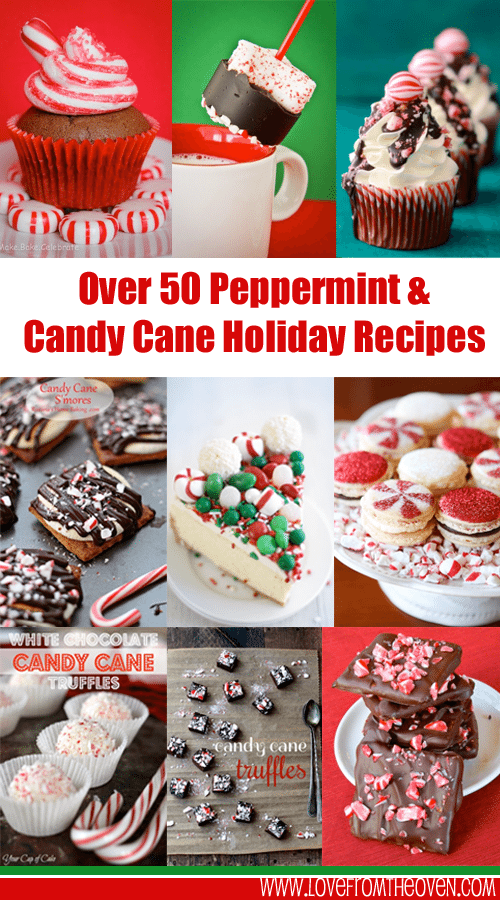 I also have a delicious Pinterest board packed full of minty goodness. You can check it out here! Mmmmm. So much mint!