THIS GIVEAWAY IS NOW CLOSED. I PLAN TO GIVE ANOTHER CUPCAKE NECKLACE AWAY IN MAY. FOLLOW US SO THAT YOU DON'T MISS IT! THANK YOU!!!!
Follow us on Facebook
Follow us on Twitter
Subscribe via RSS
I am so amazed by all the fabulous people who take time to read and comment on my blog, and some who even share their photos with me (which I love love LOVE!). I love baking, and I really love being able to share it with others. Thank you for reading, commenting and sharing!!!
To say thank you, and to celebrate a very important birthday in our house this week, I'd like to give away a pure silver personalized cupcake necklace. Making jewelry is my day job, and of course I've found a way to sneak baking into it!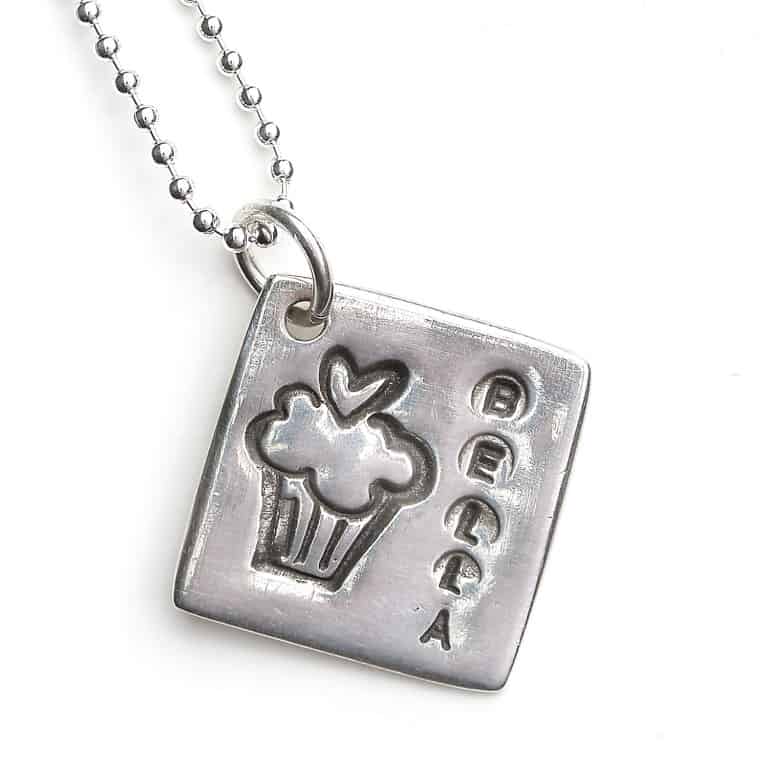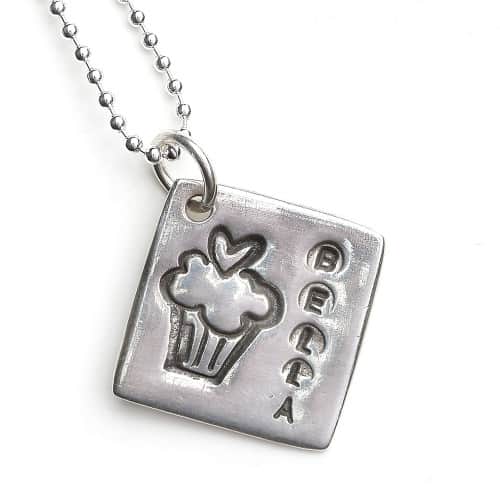 Since this is my baking blog, I do not want to promote my business here. But I will share one little fun fact – celebrity chef Devin Alexander wore her cupcake necklace on the Today Show and Good Morning America.
The necklace will be personalized with the name or word of your choice. It's made of pure (.999) recycled silver and is attached to a sterling silver (.925) chain.
To enter, just leave a comment on this blog post. For extra chances to win, share our giveaway on your Facebook page or Twitter, and then come back here and add a comment that you did. That gives you three chances to win, one for commenting, one for sharing on FB and commenting and one for sharing on Twitter and commenting (please make them three separate comments so each will be counted in the drawing).
Love From The Oven on FB:
http://www.facebook.com/pages/Love-From-The-Oven/126165054119223
Love From The Oven on Twitter: http://twitter.com/#!/LoveFromTheOven
I will pick a winner on Thursday, when my sweet baby turns ONE! Certainly will be a day of celebration in our home. And yes, there will be cupcakes. 🙂