I am super excited to be hosting a great giveaway from Pick Your Plum.  The giveaway is over on my Facebook page so make sure to head over and enter – it's a short giveaway, only 24 hours, so don't miss out.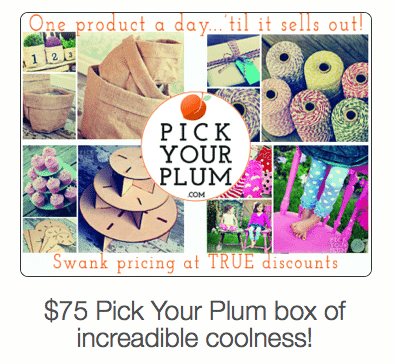 So head on over to Facebook and enter to win $75 worth of
awesome Pick Your Plum Sweetness. 
If you happen to be on a mobile device, follow THIS LINK to enter!
Happy Valentine's Day!