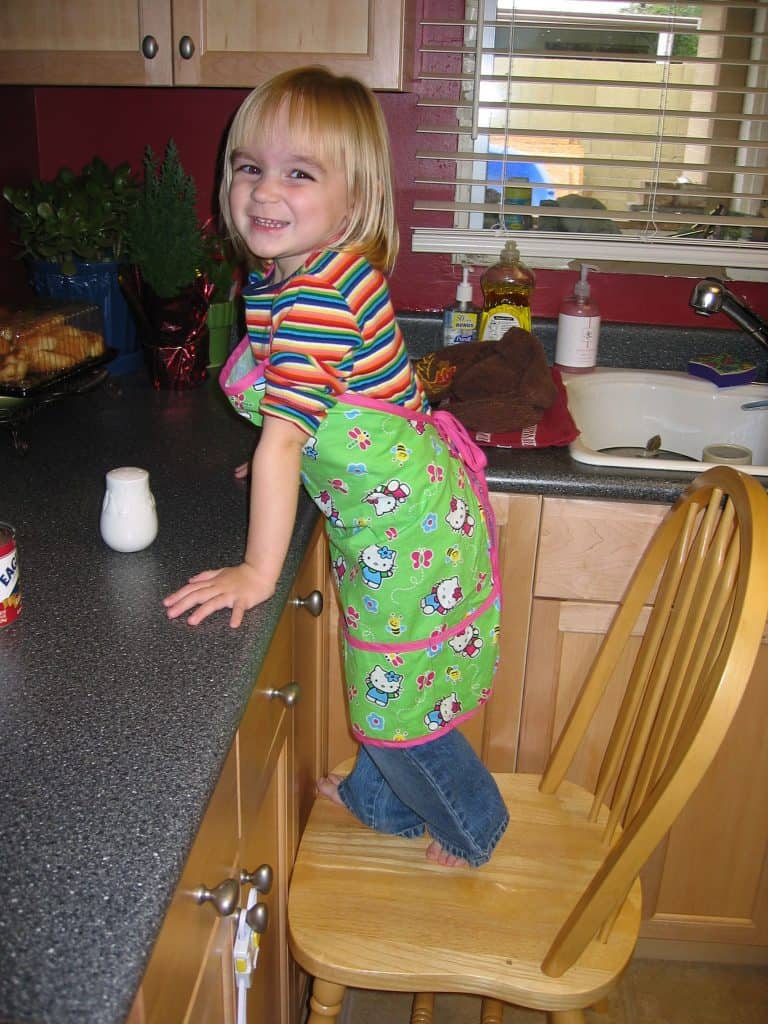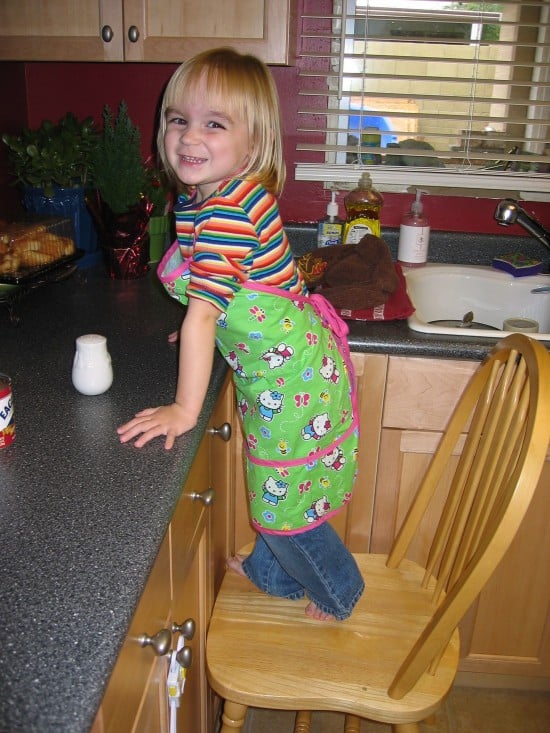 Yesterday I shared some of the amazing play kitchens that I have found while looking for a toy kitchen to either buy or DIY for our youngest daughter. I am so amazed at how toys have changed in the seven years between my two girls. My oldest had a few pieces of pretend plastic food and little boxes that looked like cereal boxes – for the most part that's all I recall being out there. But now, WOW. So many options that even I want to sit down and play kitchen myself! I have such fond memories of playing pretend kitchen and restaurant with my oldest, and look forward to doing so with my "littles" as we call her.
I'm going to stick more to baking and sweets, partly because that's what Love From The Oven focuses on but also because this post might become the longest post in history if I post all the cute foods! A disclaimer, yes, my kids' play kitchens do include fruits, veggies and other healthy goodies, not just cupcakes, but since this is a baking blog, we'll focus on the sweet treat toys!
Check out the incredible play food options that are available…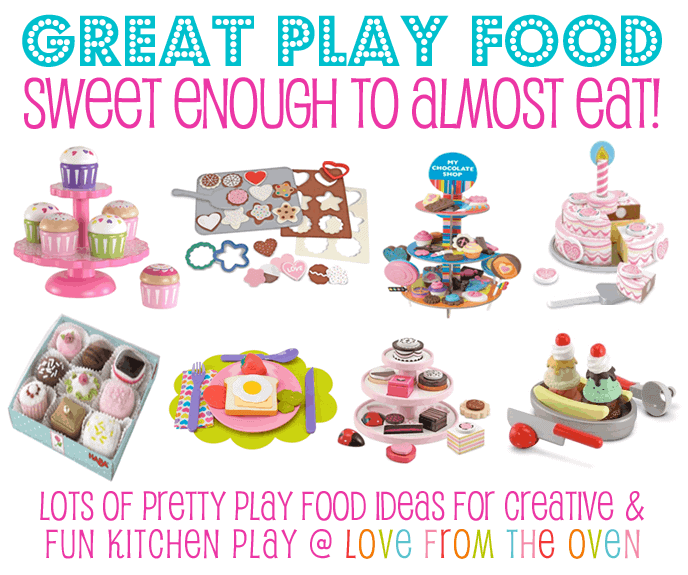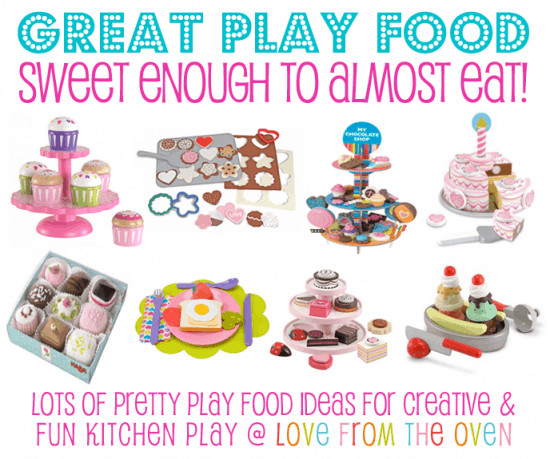 KidKraft Cupcake Set – this cute one is already under my Christmas tree. 🙂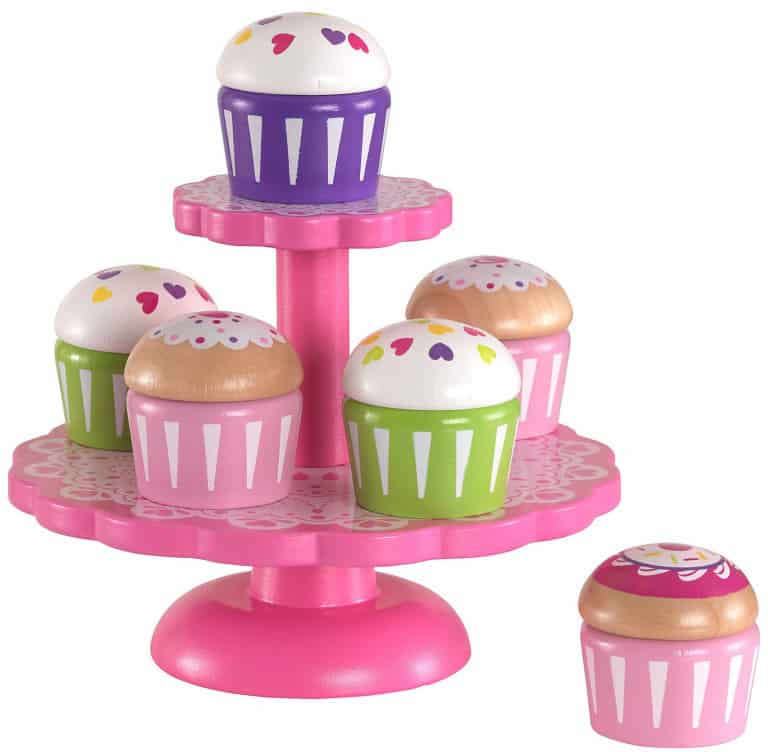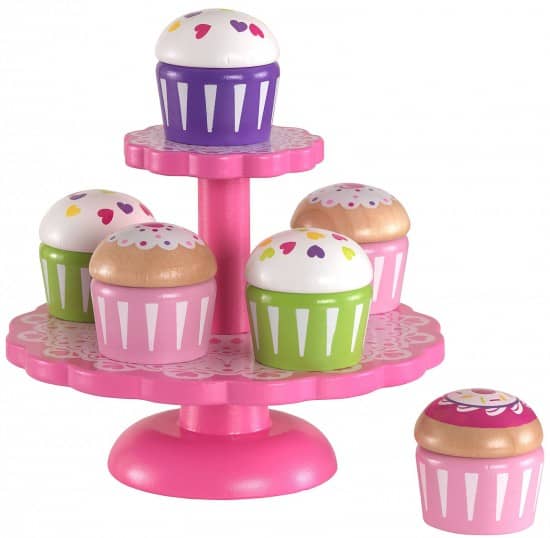 Melissa & Doug Felt Food Cookie Decorating Set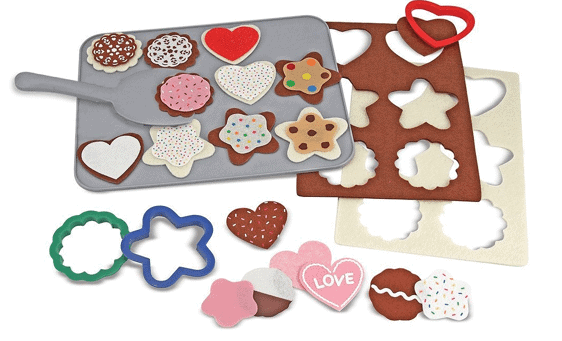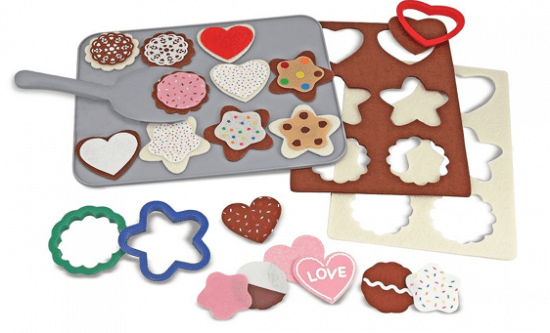 Alex Toys Sweetheart Cafe 40 Piece Set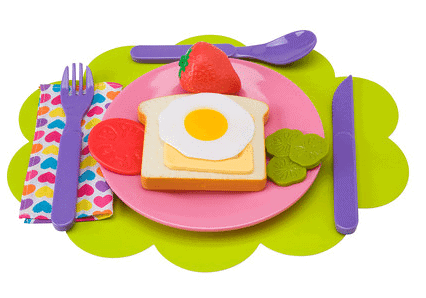 Alex Toys Sweets Bar – I love it, the dessert table trend has gone from blogs and parties to kids toys!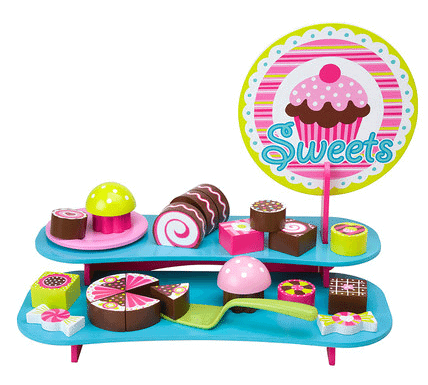 Melissa & Doug Slice & Scoop Sundae Set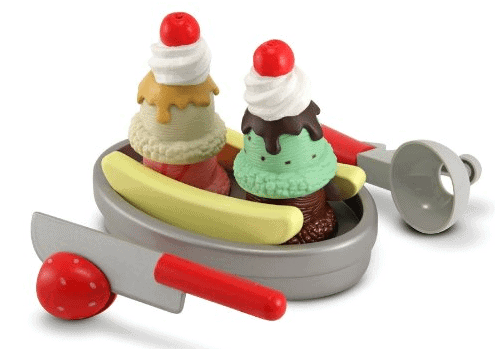 Melissa & Doug Wooden Bake & Serve Brownies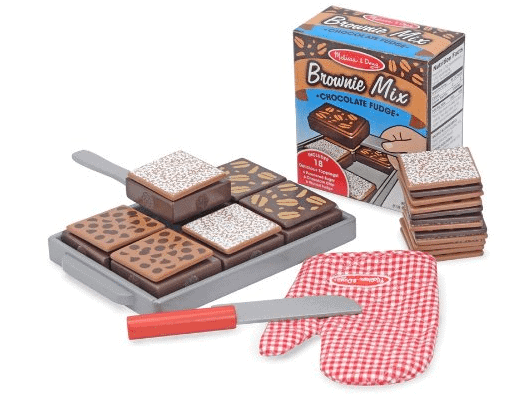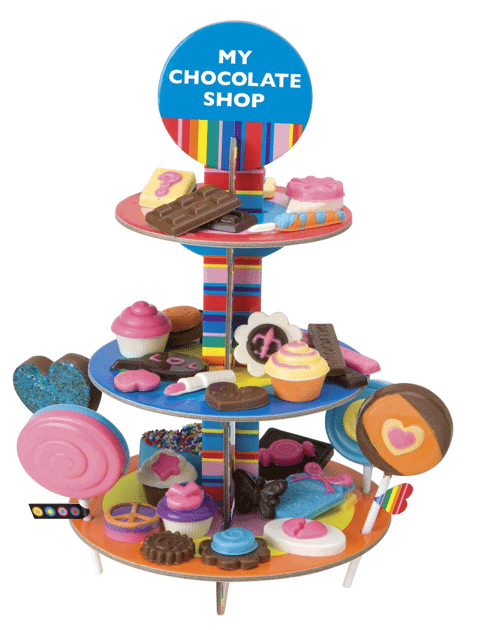 Smart Snacks Mix And Match Doughnuts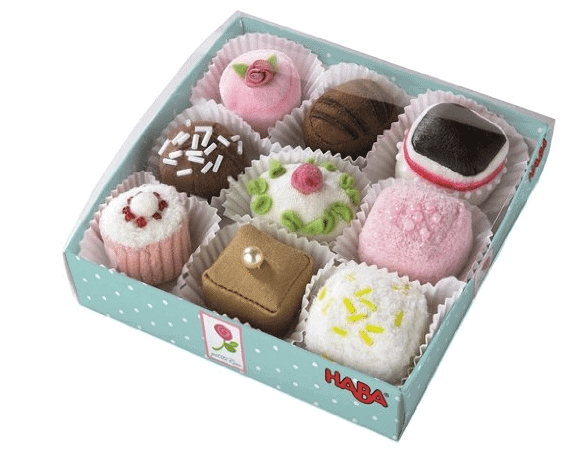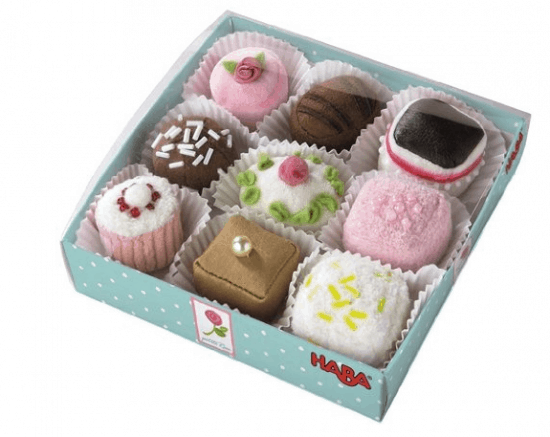 Breakfast Food Playset from Kidnaroundcreations on Etsy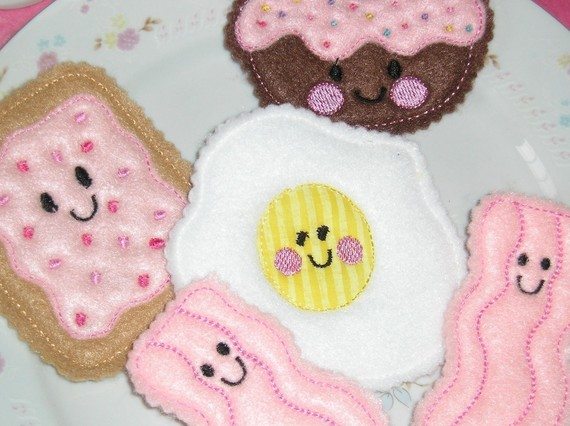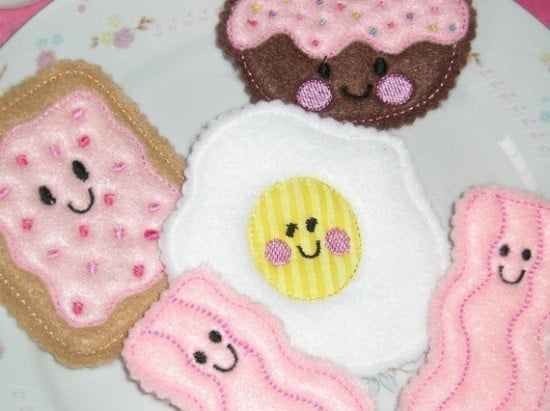 Smart Snacks Hide'N'Peek Chocolates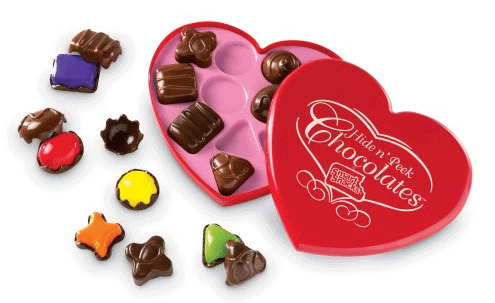 Melissa & Dough Sweet Treat Tower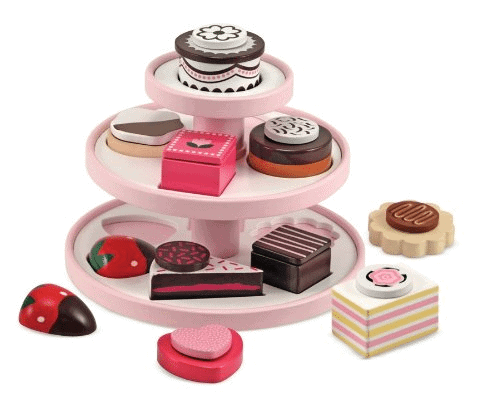 Small World Living Super Cool Ice Cream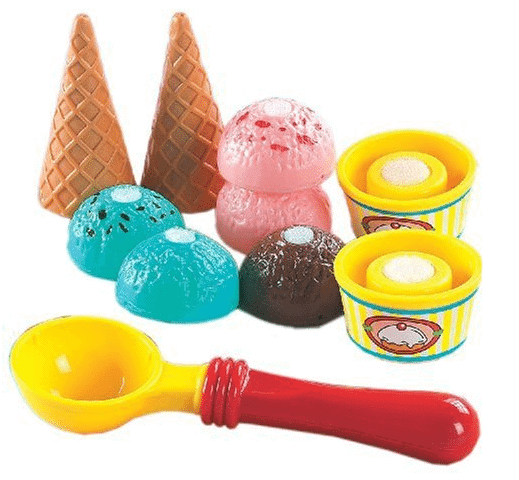 Melissa & Doug Bake And Decorate Cupcake Set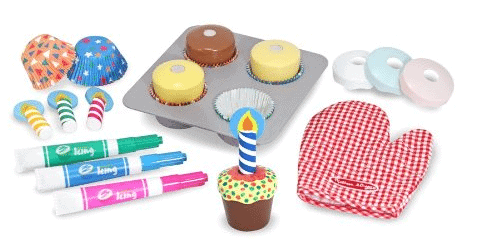 Alex Toys Wooden Mix And Stack Pop Shop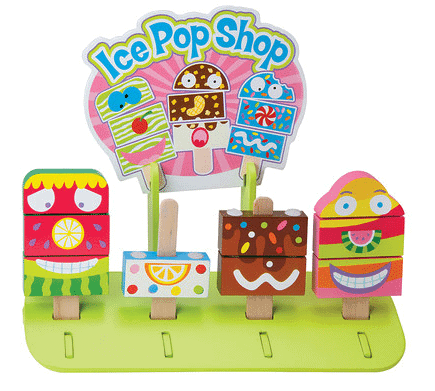 Melissa & Doug Tiered Special Occasions Cake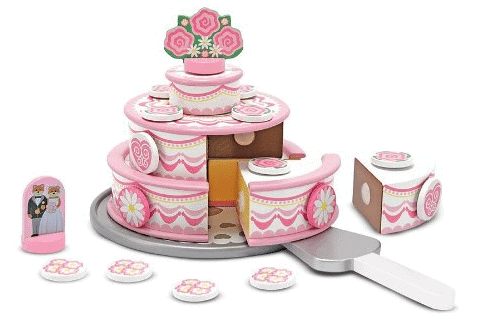 Pretend Felt Food Christmas Bakery Set from Tomomo Handmade on Etsy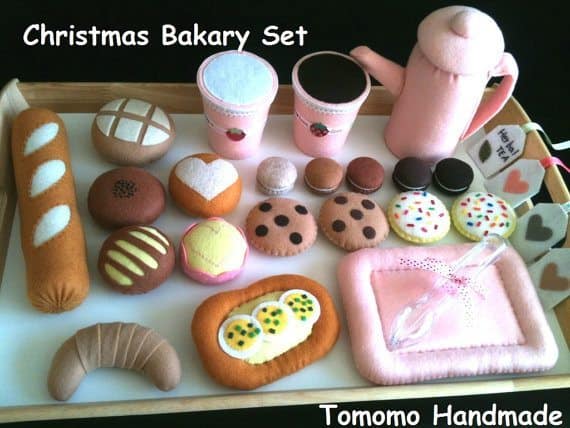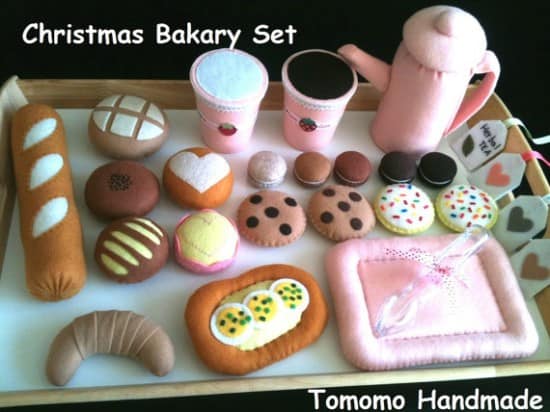 Gingerbread Baking Set (on sale through tomorrow at Zulily for $14.99)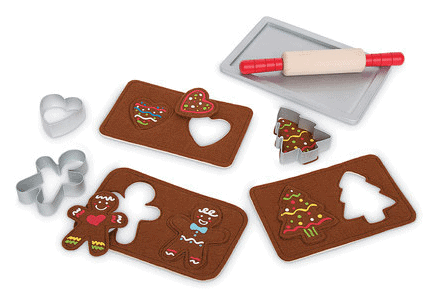 Melissa & Doug Slice And Bake Cookie Set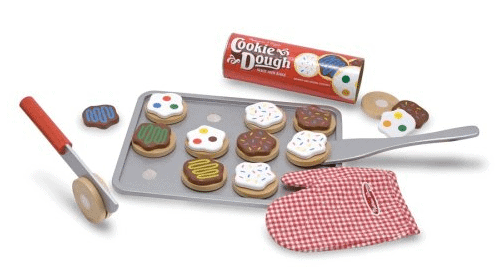 Smart Snacks Sorting Shapes Cupcakes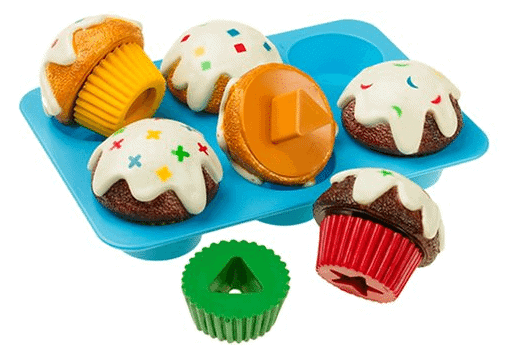 Felt Food Chocolate Brownies With Nuts by Fiddle Dee Dee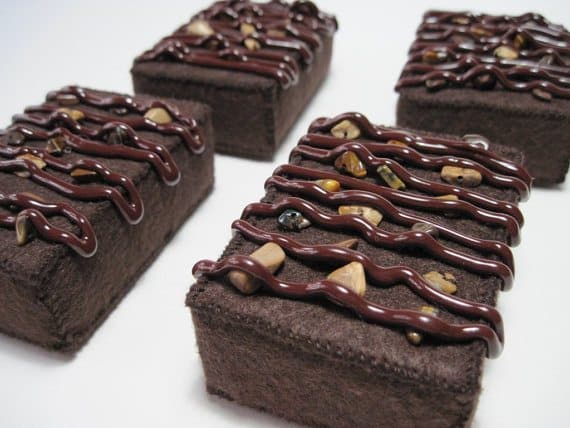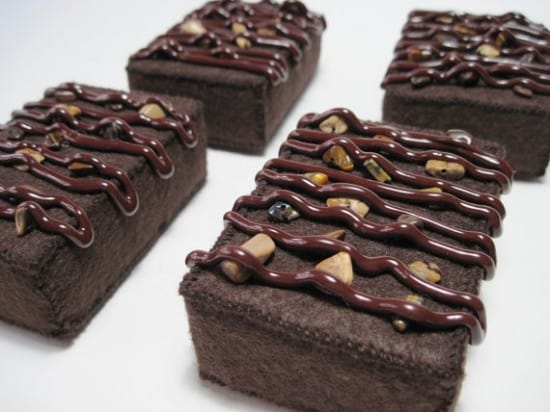 Box Set Of Felt Food by Birdtoast on Etsy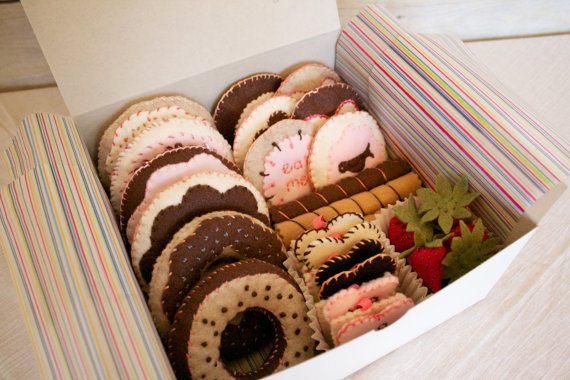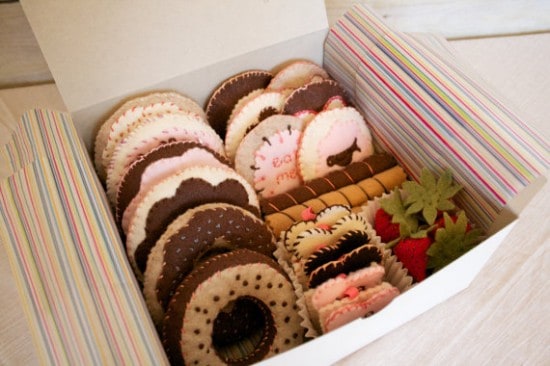 I've found a lot of darling felt food patterns. This is great if you can sew, though not as great if you lack the sewing skills and machine like I do, but still wanted to share some cute options…
Sunday Morning Muffins – Felt Food Pattern by American Felt And Craft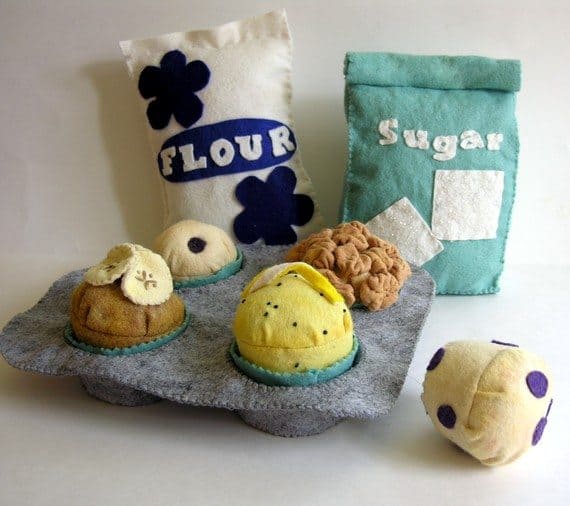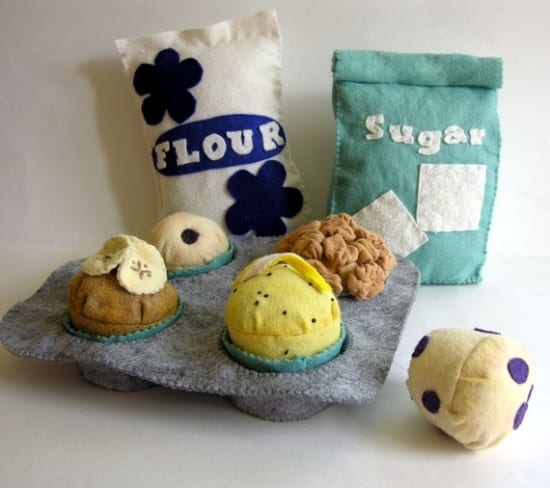 Bakery Sweets Felt Food PDF on Etsy by BuggaBugs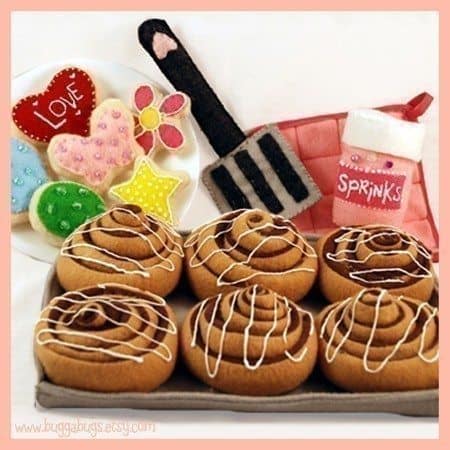 Felt Food Doughnuts PDF From BuggaBugs on Etsy
Felt Play Food Cookies For Santa Baking Set on Etsy by Kara's Kraft Kreations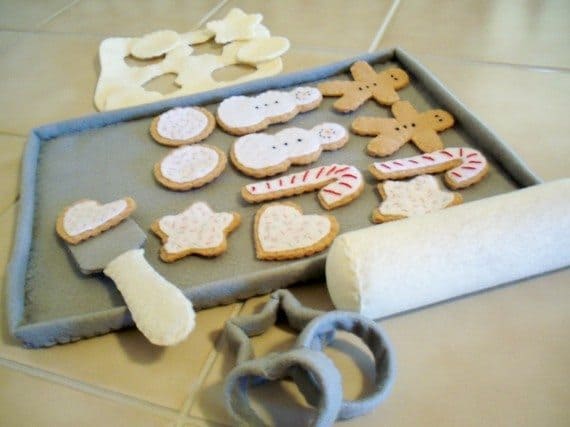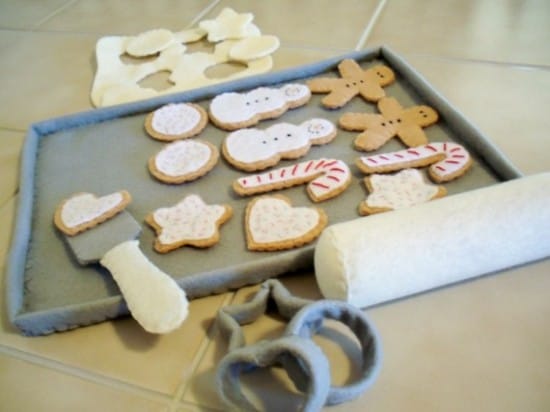 Tea Party Set From Little Picklepotamus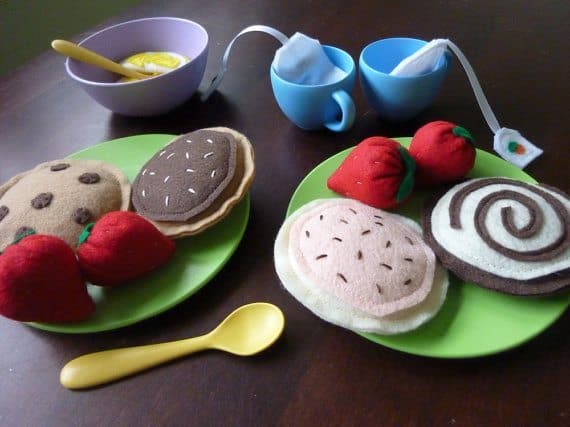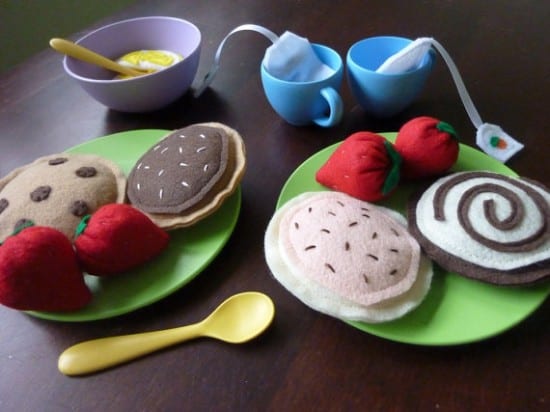 And we need at least one veggie! Kidoozie Garden Fresh Fruits & Veggies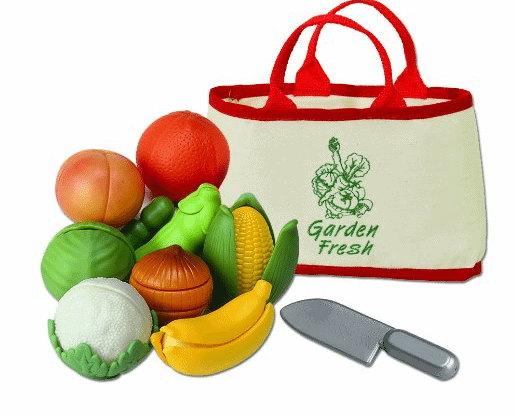 Do you have some fun food items that aren't shown? I'd love to see them! Also, I'd love any ideas for DIY play food that doesn't include (my non-existent) sewing skills!
Disclosure – some products do contain affiliate links for which I make a small percentage of the sale of any purchases made (click here to learn more). All items shared however are my personal choice, and the opinions are my own. I have not received any compensation or have any affiliation with the brands shown. I'm sharing items I am looking at for my own family.