I have a fun recipe challenge and giveaway for you from one of my all time favorite cookies – OREO! I use Oreos all the time here on Love From The Oven, and it's the one store bought cookie you can almost always find in our pantry. Oreo asked me if I would like to take part in their "Play Up Dessert" program and share it with my readers, and given my love for Oreos I was totally on board. So here is how this is works…
Five readers, selected at random, will win OREO Play Up Dessert Kits…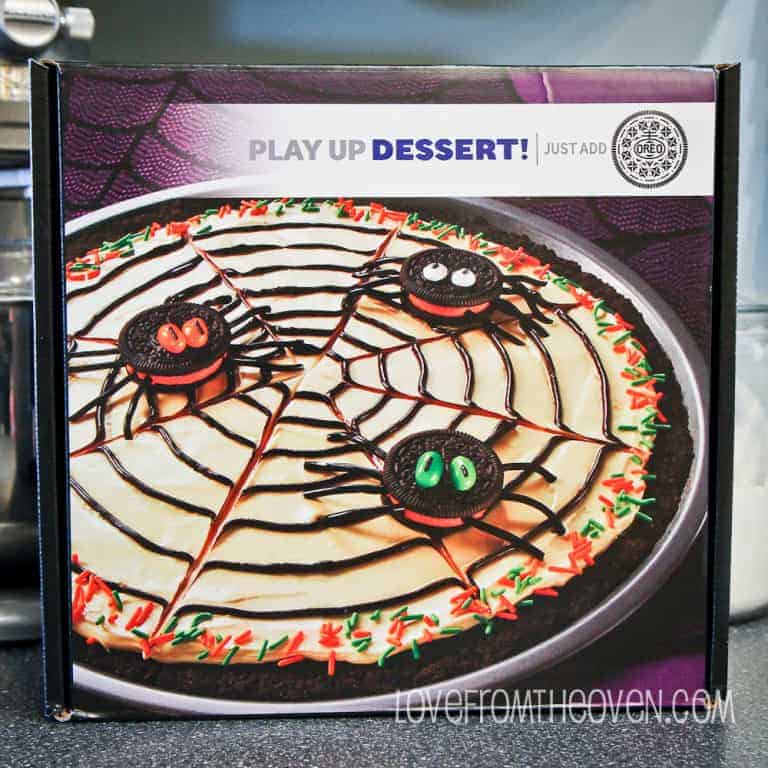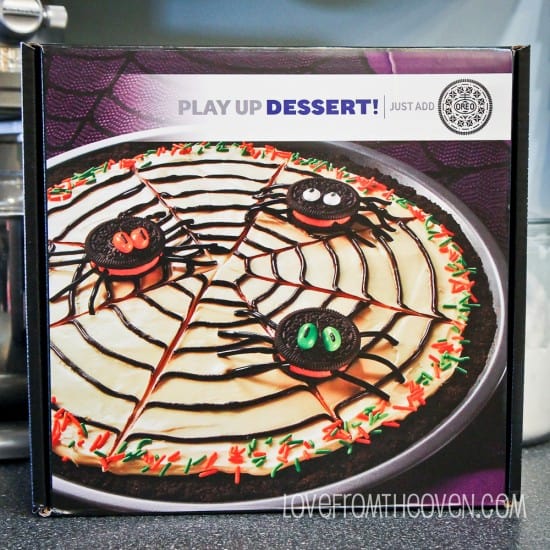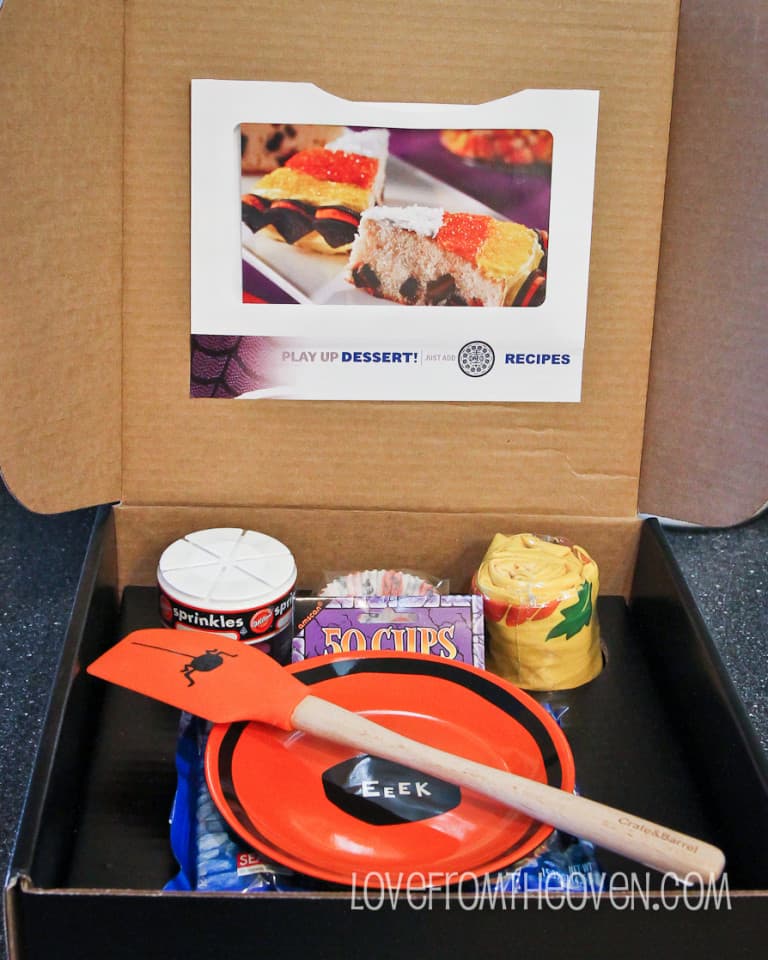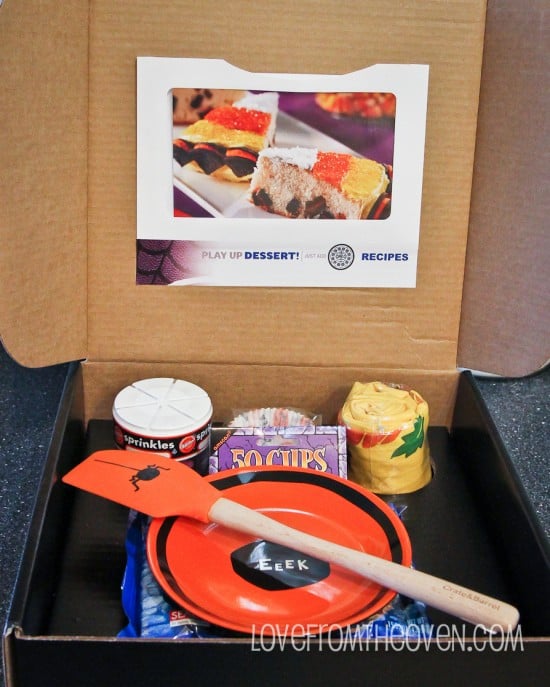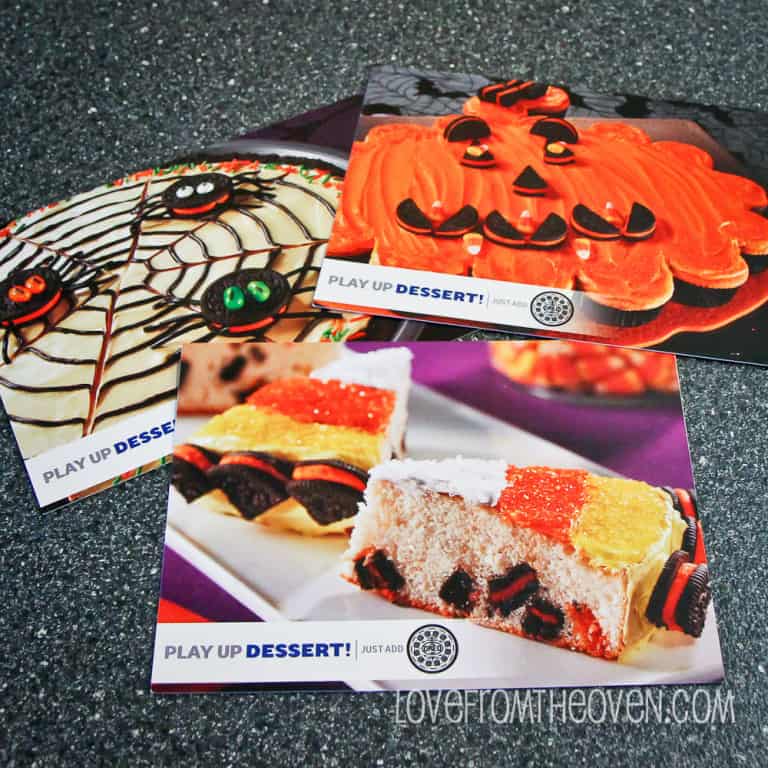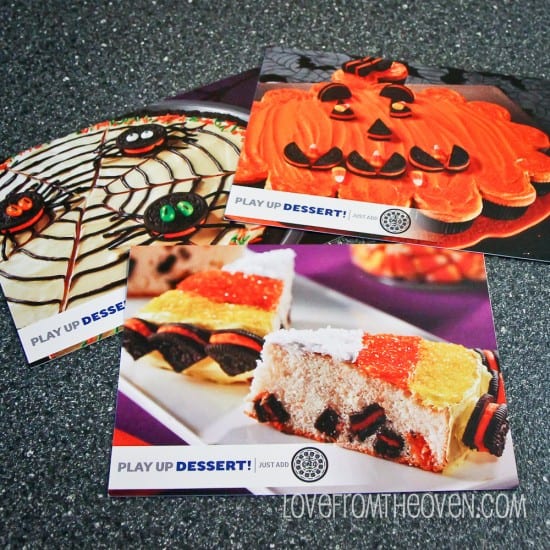 Once our five winners are selected (at random), OREO will ship out your Play Up Dessert Kits. Each of you who wins a kit will then make one of the three recipes included in the kit (Oreo Spider Web Cookie Pizza, Oreo Pumpkin Pull Apart Cake or Oreo Candy Corn Cakes) photograph it and send it to me to share with the Love From The Oven Readers. From there one of the five kit winners will be selected on November 5th to win an OREO Prize Package, valued up to $100 (still determining the details on how that will work, it will likely be a vote for your favorite where the readers decide). After this recipe challenge, you can look forward to two more fun OREO Play Up Dessert Recipe Challenges before the end of the year.

If you would like to take part in this recipe challenge, please use the Rafflecopter Widget below to enter and leave a comment here on the blog and tell me which of the recipes you would make if you won the Play Up Dessert Kit from Oreo. The Oreo Candy Corn Cakes, Oreo Pumpkin Pull Apart Cake or Oreo Spider Web Cookie Pizza. Make sure you go through Rafflecopter (versus skipping it and just leaving a comment) and click the "I COMMENTED" green box for your entry to be counted. The winners will be selected at random the evening of Tuesday, October 23rd. PLEASE MAKE SURE THAT YOU CAN/WILL/WANT TO MAKE ONE OF THE THREE OREO RECIPES FOR THE RECIPE CHALLENGE BEFORE ENTERING. Open to US residents only, void where prohibited. Good luck! Now here is the Rafflecopter Widget…
Disclosure: Oreo has provided my kit and compensation to share this program with you, and is providing the kits and prizes for the winner. As always, my opinions are mine and mine alone!