It's Wednesday! Time for some waffles! Today we get to do that one thing almost all moms (myself included) have said not to do… "play with your food!".
This week Eggo Chief Waffle Officers (CWOs) like myself are sharing ways to turn your Eggo Waffles into fun characters and animals. I have two for you, an owl and a dog, and they are both super easy. I promise you can do these in a minute while half awake in the morning…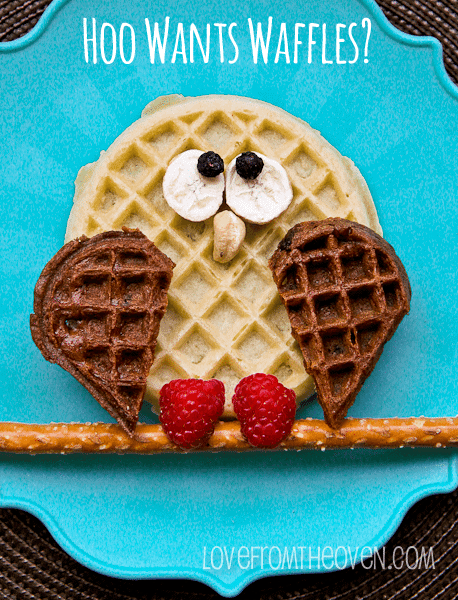 Who, or HOO, wants waffles? Little owl waffles to be exact. 🙂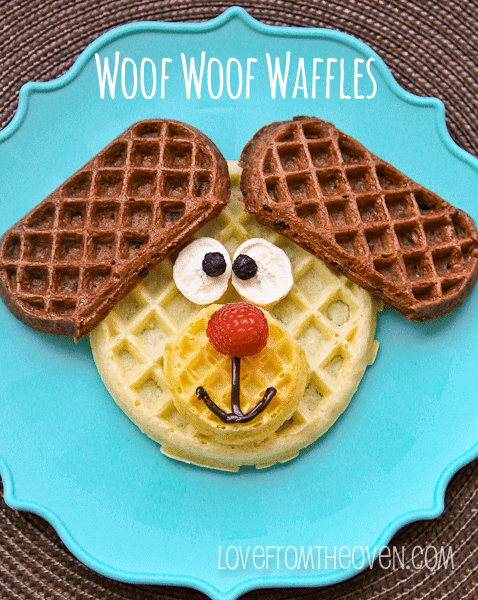 Woof, Woof, Waffles! Okay, my dog might also look a little like a bear, but at 6am, I'm pretty sure my kids really wouldn't care, and would would just be completely thrilled to have such a fun breakfast.   Let me break it down, the dog is simply one Eggo Buttermilk Waffle, one Eggo Homestyle Mini Waffle, two Eggo Chocolate Chocolate Chip Wafflers, two banana slices, two blueberries (I used dried, no fresh at the store), a raspberry and a little squeeze of chocolate sauce for the mouth. That's it!
And the owl is made up of an Eggo Buttermilk Waffle, one Chocolate Chocolate Chip Eggo Waffler cut to make wings, banana slices, blueberries, a cashew raspberries and a pretzel rod (though bacon would be great!). Easy peasy.
I am not going to lie, I'm not whipping up cute little animals every morning, but I love to do things like this every now and then, once or twice a month. Especially if it's a day that has something like a test or presentation at school. It's just a fun way to start the day with big smiles. One day I hope my girls look back at little things like this when they remember their childhood, silly little ways mom made things fun.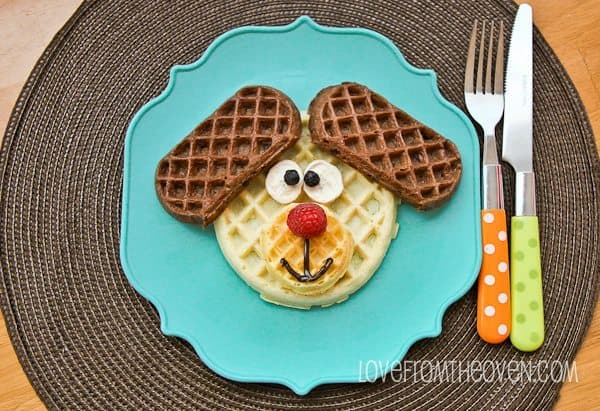 Love these little guys!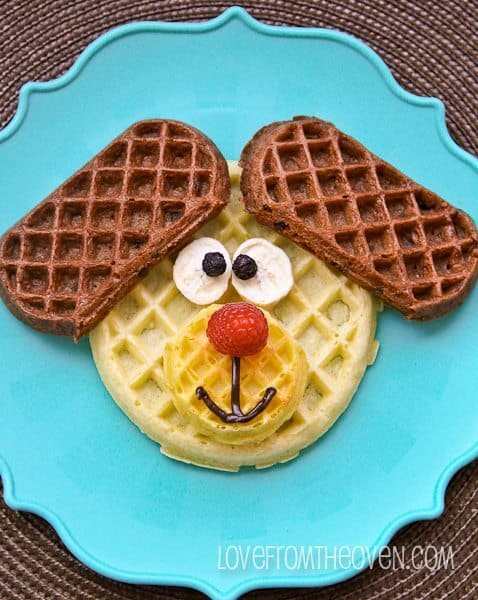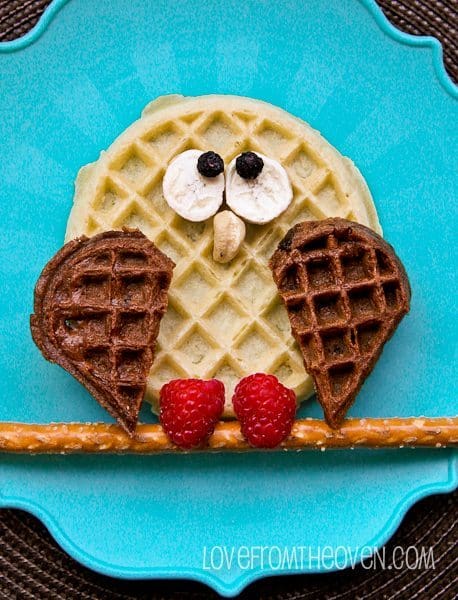 Do you have some fun ideas for cute little waffle friends? Then you have to check out the Eggo Waffles Facebook page and enter it in The Great Eggo Waffle Off. You would win $5,000 with your recipe. Yes $5,000! So head on over, that's a contest not to be missed out on. While you are there check out all of the delicious recipes that are already entered.
Waffle lovers, I will see you back here next week for another #WaffleWednesday.
Disclosure: Kellogg's sponsored this post and I am compensated for being a Chief Waffle Officer. That said, all opinions are, as always, mine and mine alone.