As I do at the start of every year, I've been looking for, pinning, collecting and buying things to help get myself organized. Unfortunately I'm far better at obtaining organizational materials than I am at say, oh I don't know, actually using them. After sharing a pic or two on Instagram, I'm certain I'm not the only one who loves pretty organizational items and might be a little organizationally challenged.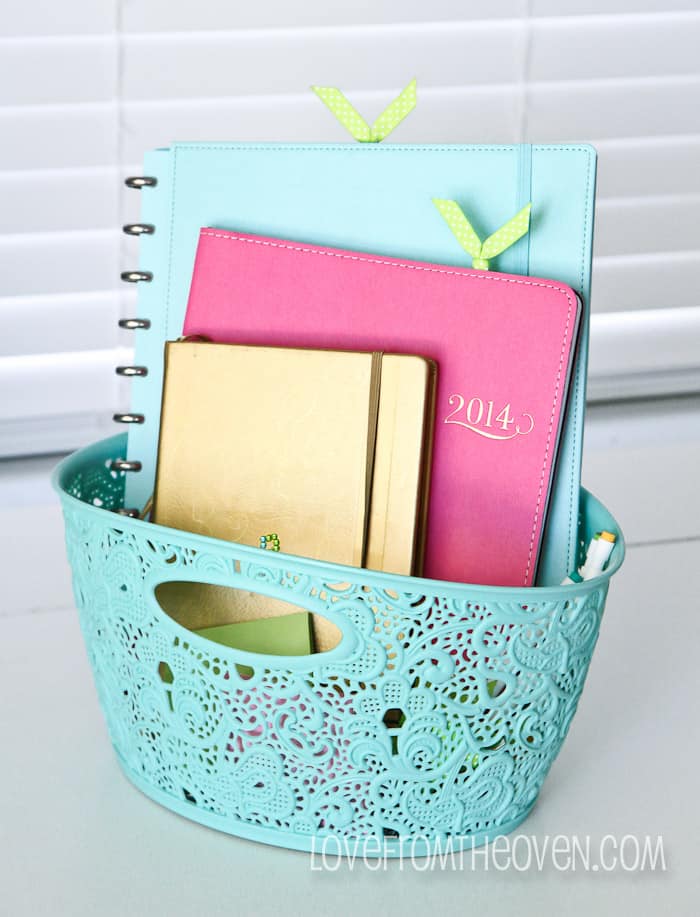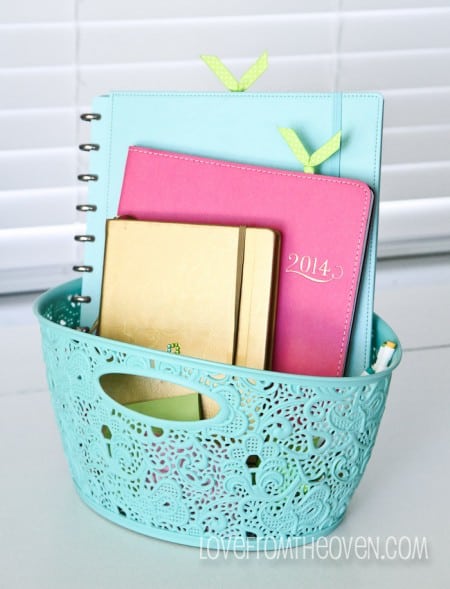 So I figured why not write a post to share with you some of my pretty organizational finds. It's been a while since I've done a Sweet This Week post, sharing the sweet things I've come across during the week, so this seems like a perfect time to get back in the Sweet This Week swing of things. Granted, an organized person would have shared this a month ago. But anyway!  And because I had lots of questions on Instagram, that cute blue basket is from Target. 🙂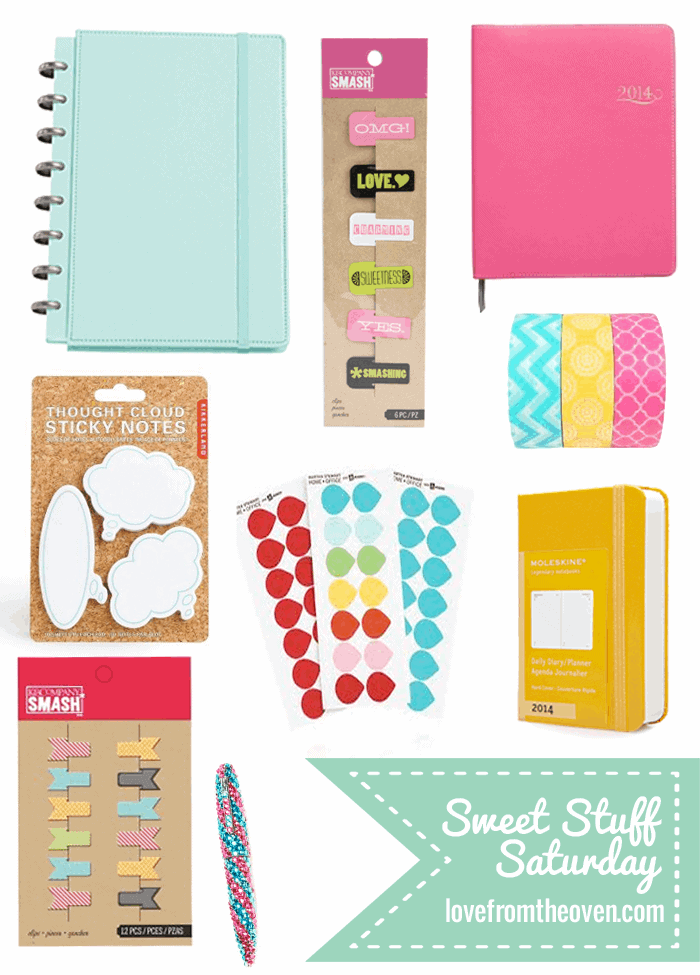 This year there seems to be an abundance of gorgeous calendars, planners, printables and organizers out there. There is something about a pretty calendar or planner that just makes it more appealing to use. And who doesn't love a little prettiness in their day? As a mom to a kiddo with autism, who is constantly trying to juggle work, a crazy therapy schedule, my other daughter's schedule and just general life, my days can be full of a lot of chaos. While it's something little, sometimes sitting down to something pretty, something to help me calm and control some of the chaos in life, just makes things feel a little better and a little more peaceful. And I'm all for peaceful!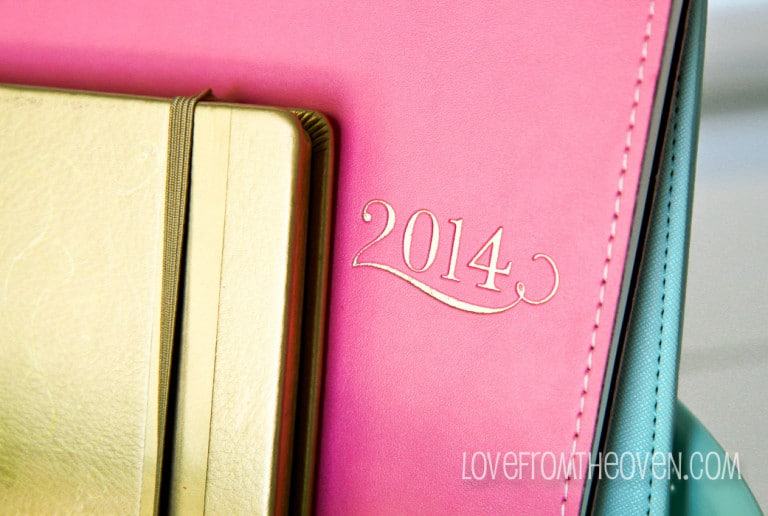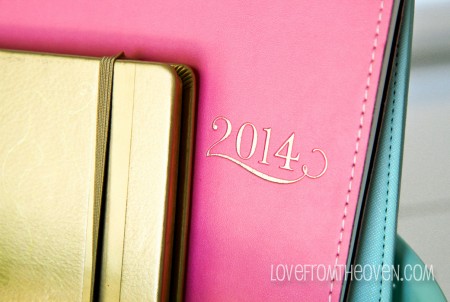 While I can find pretty organization items with the best of them, I'm afraid you are on your own for actually putting them to use. And if you struggle at that, don't worry, I'm right there with you! We could even form a support group, but let's get real, we'd probably be late, get the date wrong or forget when the meetings are. 😉
Pretty Organization Calendars And Planners
I can't get over how many pretty calendars and organizers are available right now. I am in love with the Sugar Paper collection, and lucky for us, they have plenty of pretty items available at Target right now. I filled my cart with a few of their lovely items last week. They have wall calendars, desk calendars, planners, notebooks and more. I am in *love* with this line. My Target was pretty well stocked last week, but I have a feeling these are when they are gone, they are gone type of items, so check your store shelves. I found some on the calendar isle and some on an end cap display.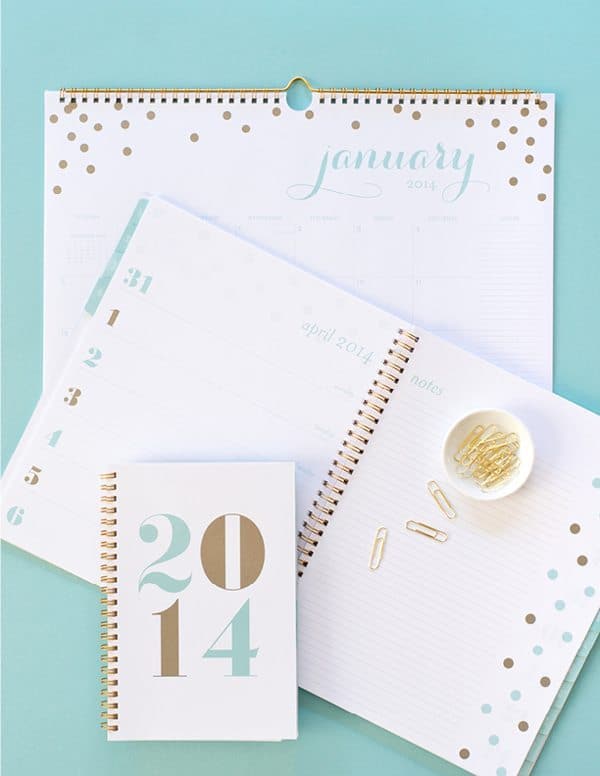 Another organizational system that I am loving is the Martha Stewart Discbound collection at Staples. I have always struggled with three ring binders, I tend to accidentally rip out way too many pages when I use three rings, yet I love the flexibility of them. The Discbound system is awesome for that, sort of combining a hybrid between the three ring binder and a spiral system.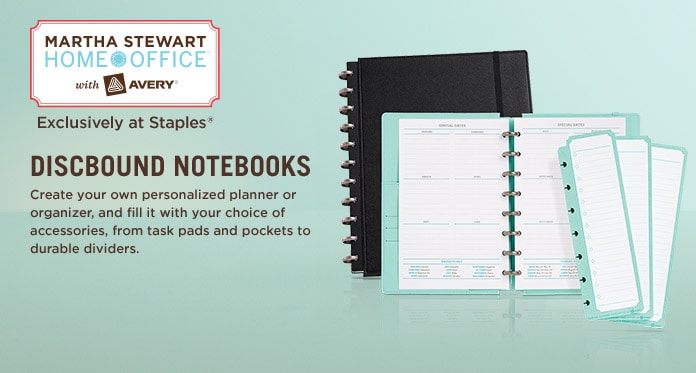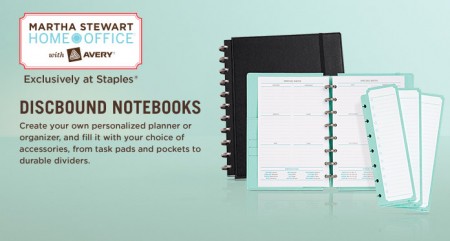 And it's not just pretty planners and calendars, there are so many fun and helpful accessories to go along with those calendars and planners.
Pretty Planner Accessories
Jen over at IHeart Organizing uses the Discbound system (and sells some awesome printables for it) and she has to have one of the most amazing planners I've ever seen.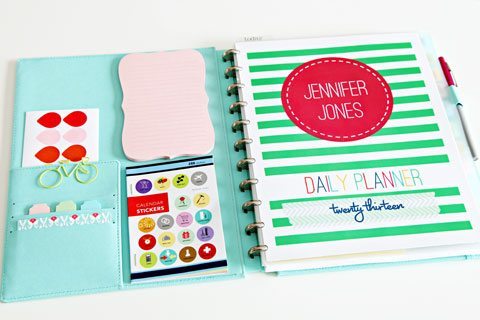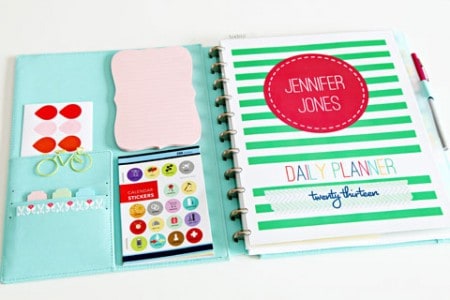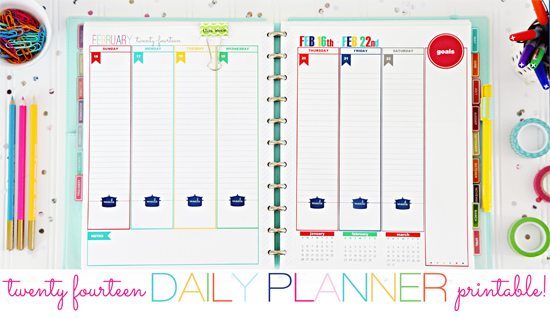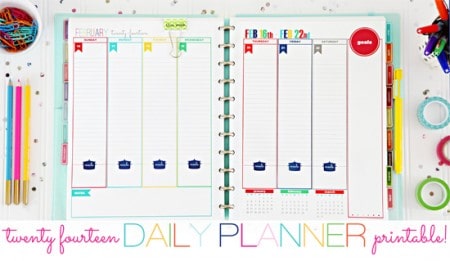 There are so many great printables out there, some paid, some free, to allow you to really make your planner work for you. And they aren't just calendar pages, but everything from menu planning to reading logs for the kids. If you need it, it's probably out there. You can even use a simple inexpensive three ring binder for these, it can be as simple or as fancy as you want. Here are some great options…
Free Printable Family Planner from I Heart Naptime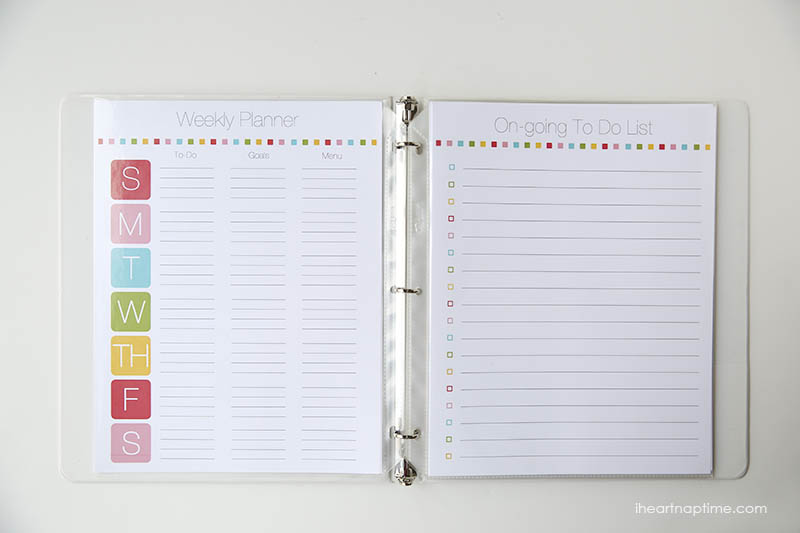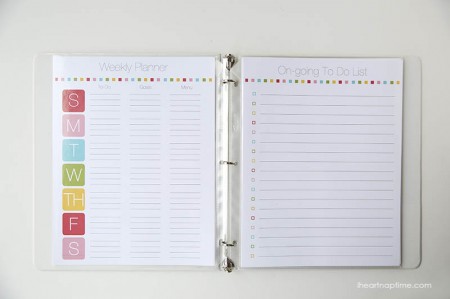 Free Printable Planner & Calendar From The Handmade Home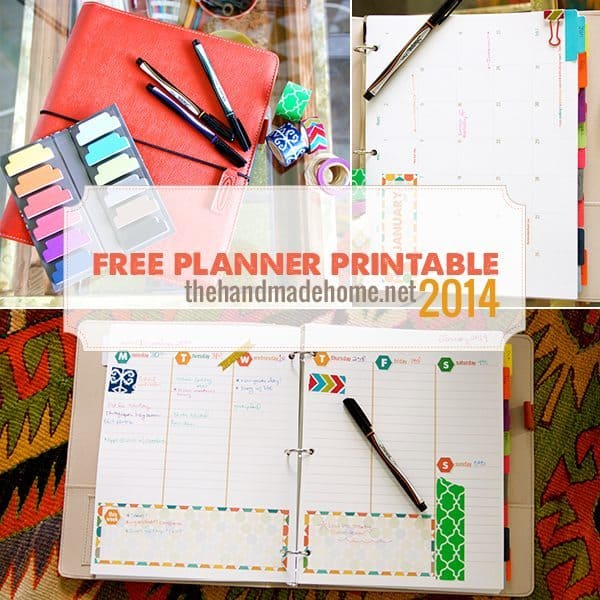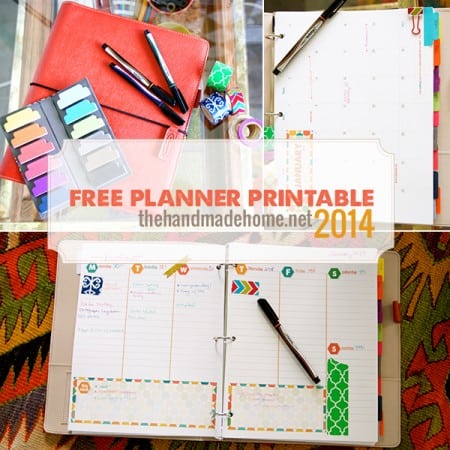 Harmonized House Project from World Label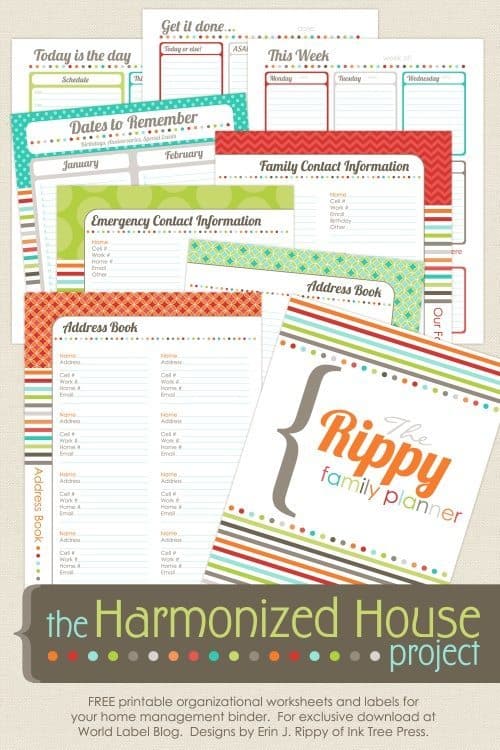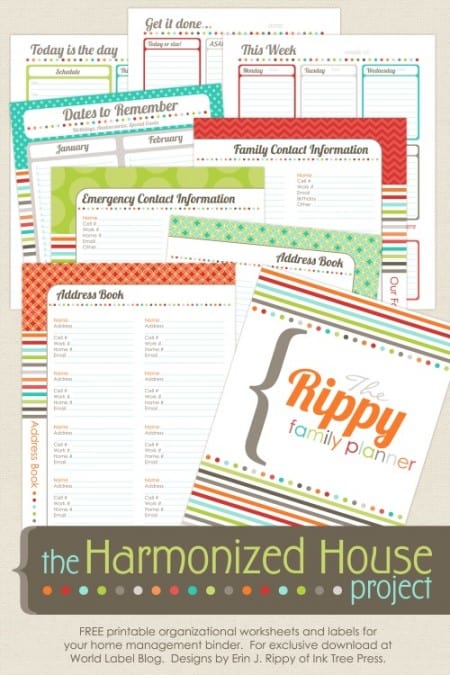 2014 Free Calender Printable from Sherbert Cafe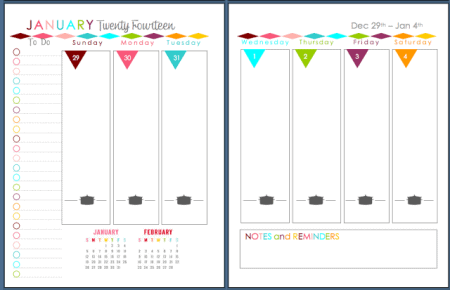 Free Printables kit from Fresh Paperie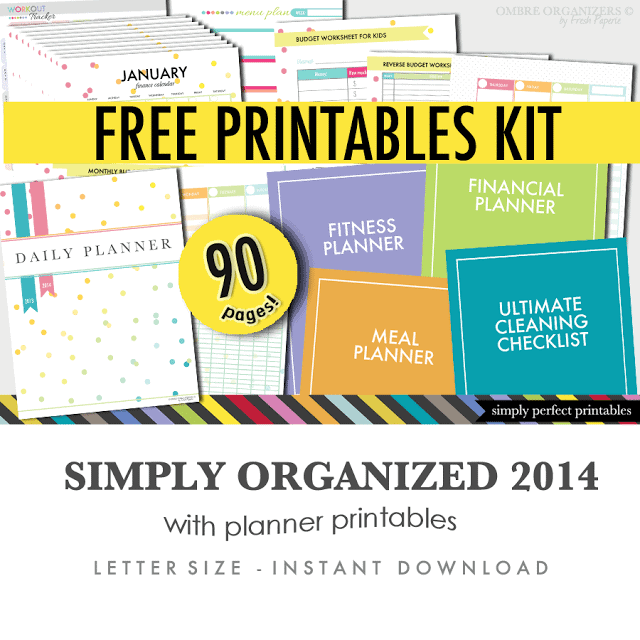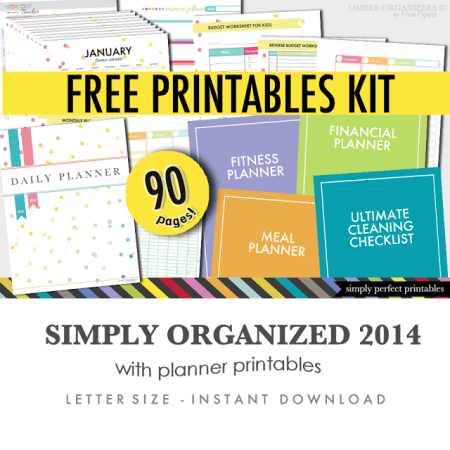 The variety of planner printables that you can purchase can almost make your head spin. I ended up buying a set from MissTiina on Etsy. I was going to whip up my own printables, but she had so many that I needed in a bundle pack for a great price that I figured I'd save myself the ten hours of creating time it would take for me to DIY it.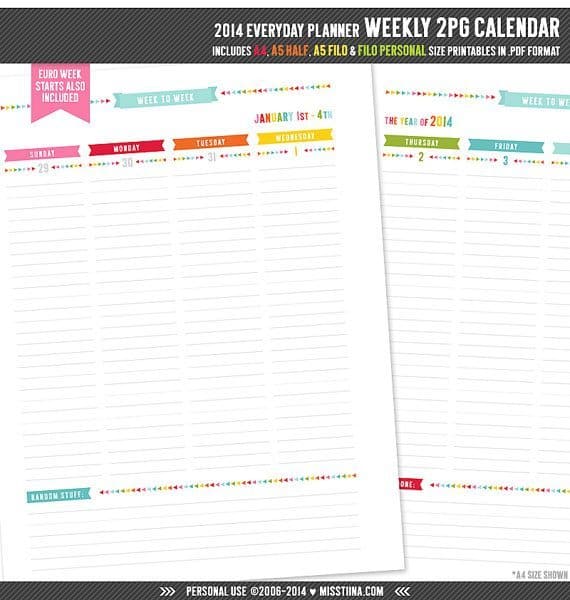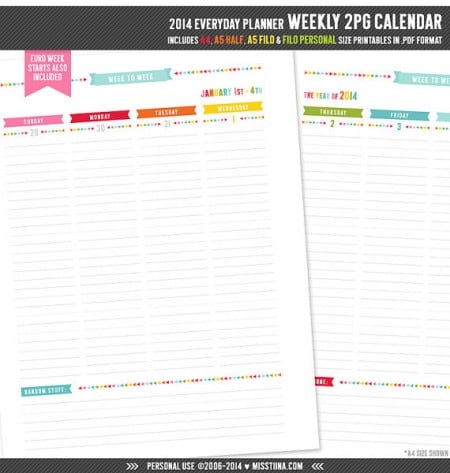 If you are anything like me, staying organized is probably never going to be easy, but it certainly can be pretty and colorful!
How do YOU stay organized?