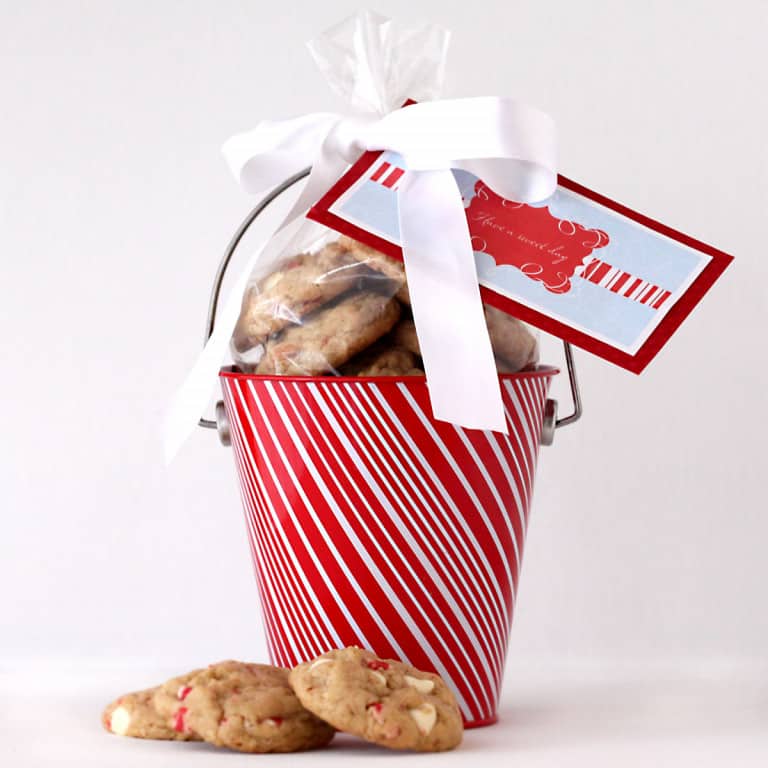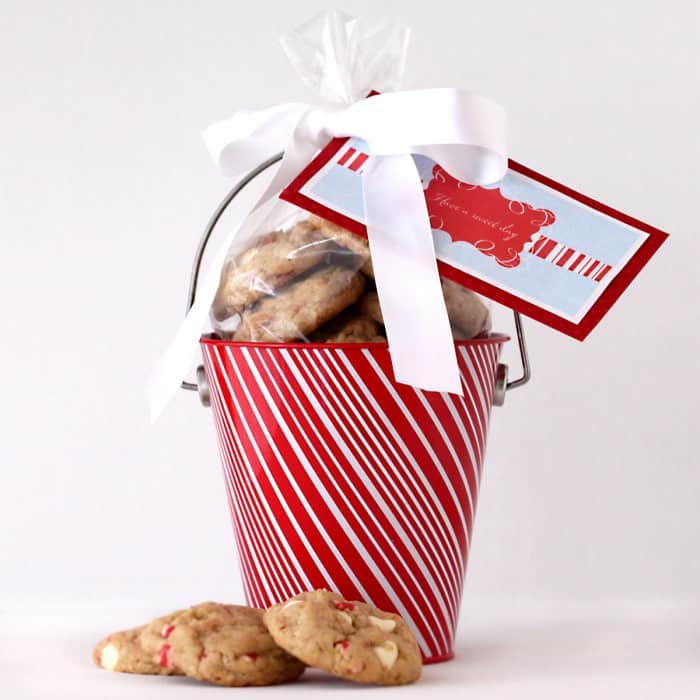 While I bake all the time, I really kick in to high gear around the holidays. For Christmas I bake up a number of treats that I like to use as holiday gifts. In this tough economy it can be hard to buy gifts for every person on your list. It's important to me to do a little something for so many people – from the support staff at my daughter's school, to her dance teachers to my long time UPS guy. I'd love to buy them all gifts, but simply can't. So, I am always looking for ways to give them a little something to let them know that I appreciate them and am thinking about them during the holidays.
Starting December 1st, I will be posting a series of posts called 12 Days of Holiday Baking. During those 12 days, I will be focusing on edible gifts and I hope to provide you with lots of ideas for your holiday baking, including recipes from myself and some of my very favorite bloggers. I will also be focusing on ideas on how to package your treats and where to find great free printables to use in your packaging. I have some GREAT giveaways for you! I'm very excited. 🙂
I wanted to share one packaging idea a bit early – as it works out great with the White Chocolate Peppermint Crunch Oatmeal Cookies I shared earlier. So you've made your cookies, and now it's time to package them up…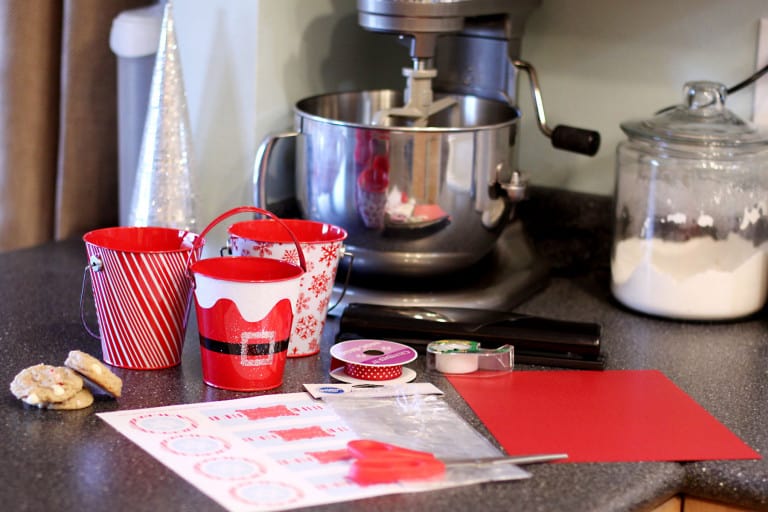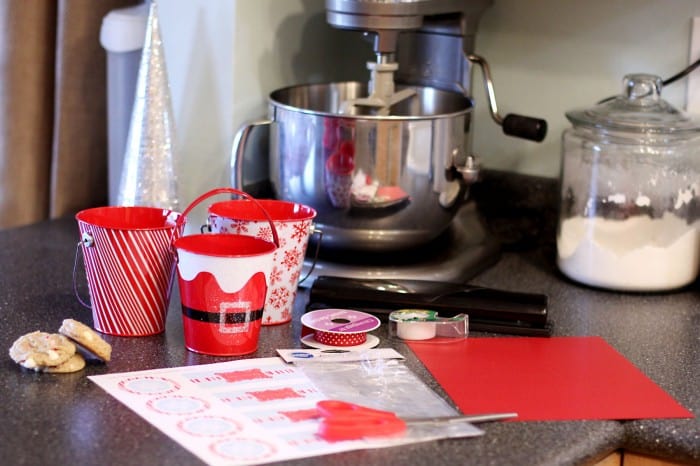 What I have here are a few different pails from the dollar section at Target, some scrapbook paper (because I never actually scrapped as much as I shopped), ribbon, cellophane bags, tape, scissors and this adorable free Mod Candy Cane printable from The Celebration Shoppe.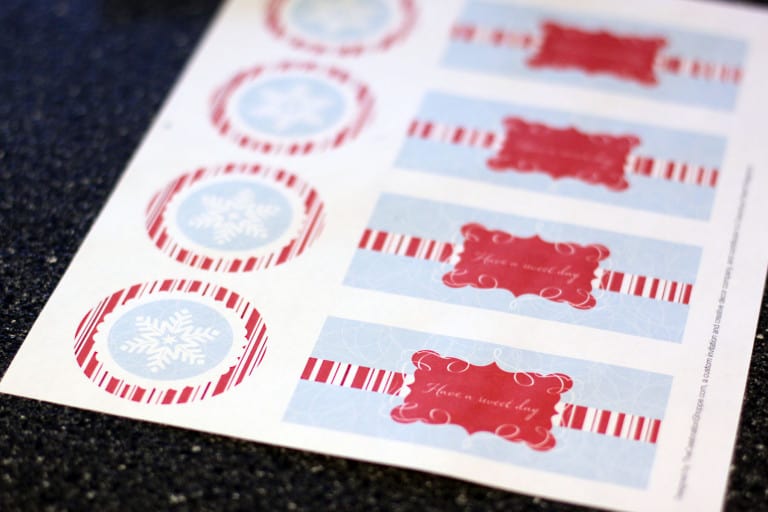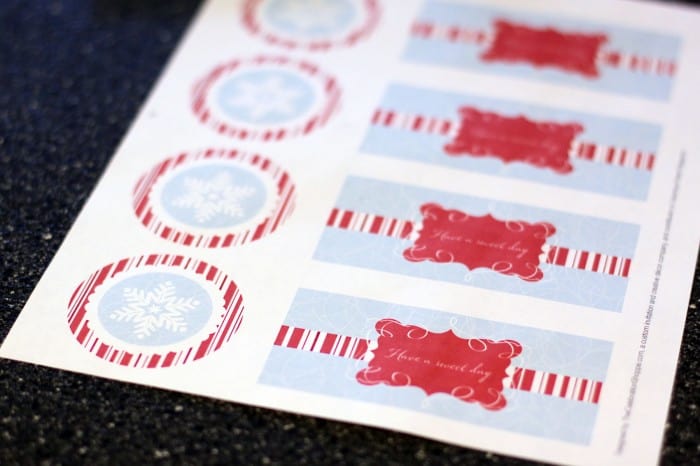 I printed the printable on my printer, with regular paper – nothing fancy, not even card stock. Next I cut out one of the cute tags and mounted it to my scrapbook paper (which is card stock weight).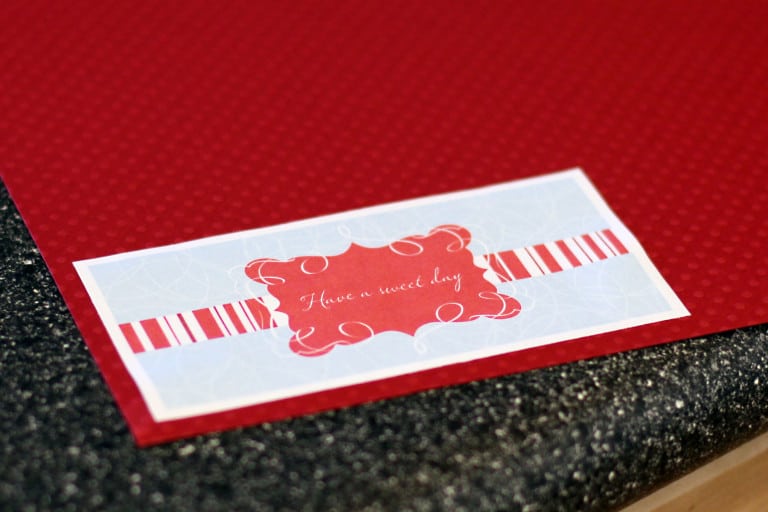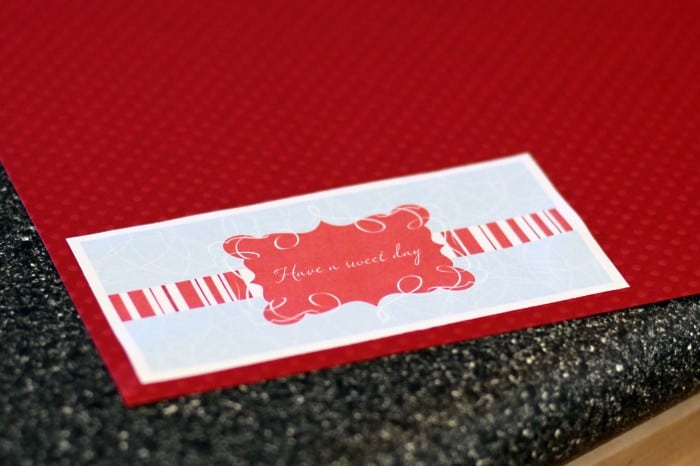 The tag is simply taped on. There are certainly fancier ways of doing this, but honestly I'm usually short on time, and just keep it really simple. After cutting the tag out, I punch it with a hole punch…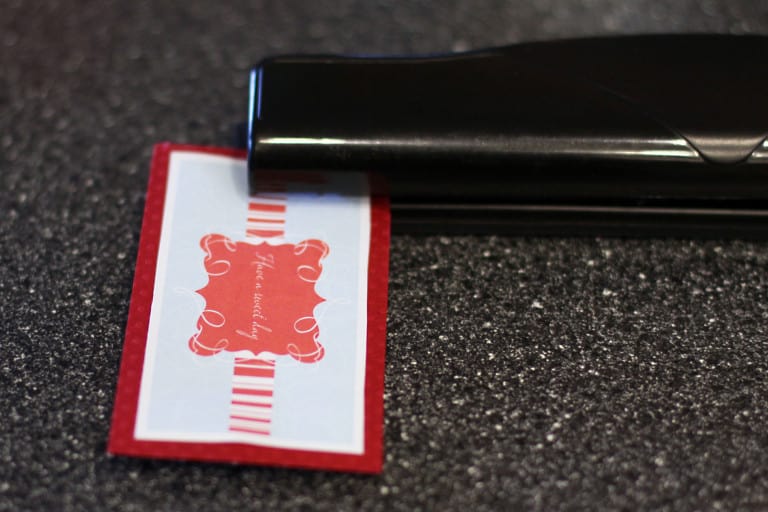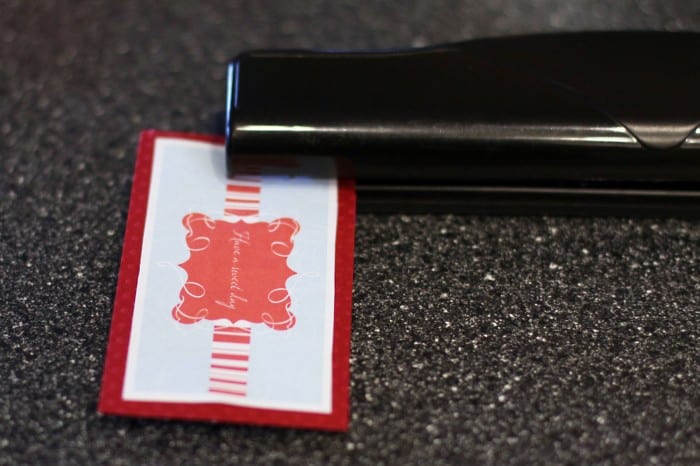 Now it's time to get the cookies ready. I put a cellophane bag into my pail, and then filled with cookies. I probably put about a dozen cookies in.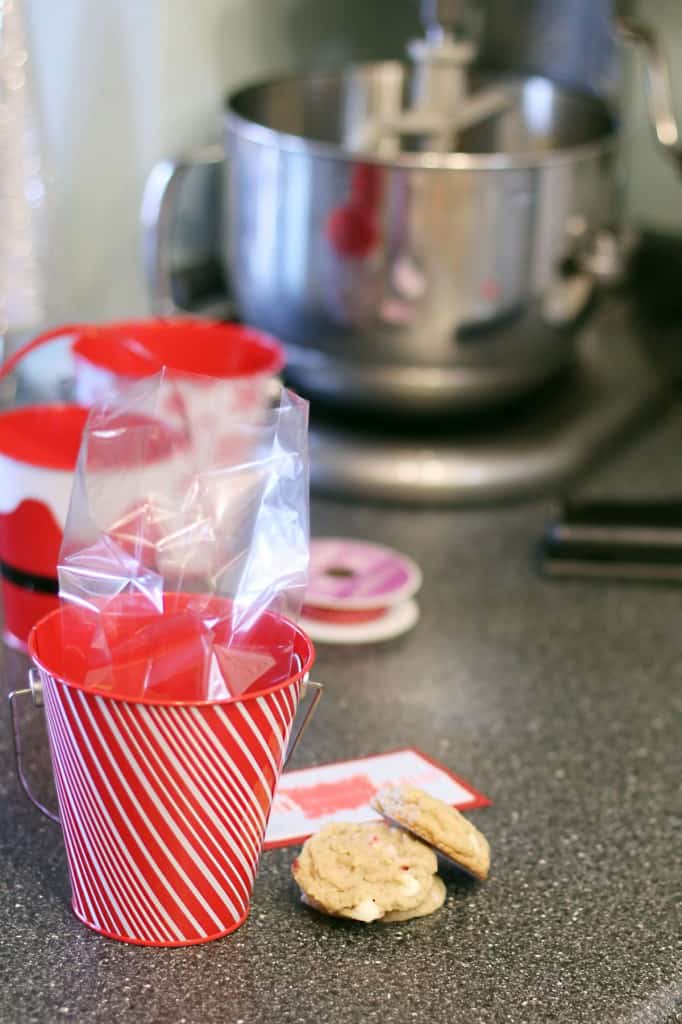 I then tied it with some white ribbon. I usually buy my ribbon at Michaels or Hobby Lobby when it's on sale or with a coupon.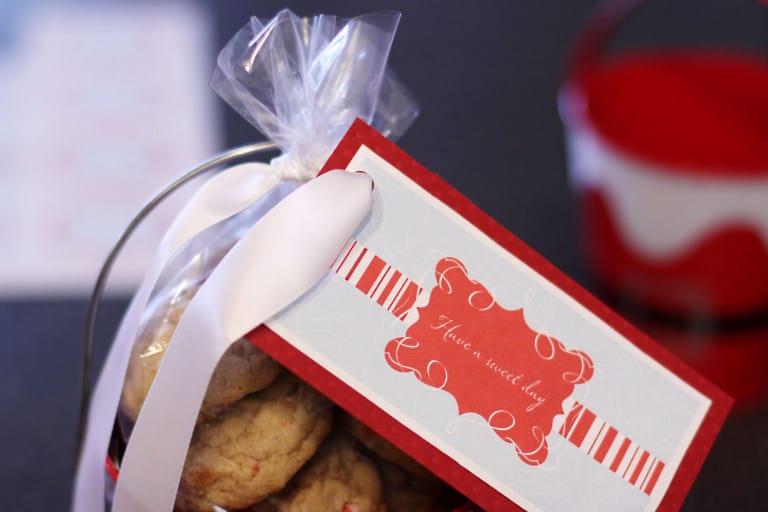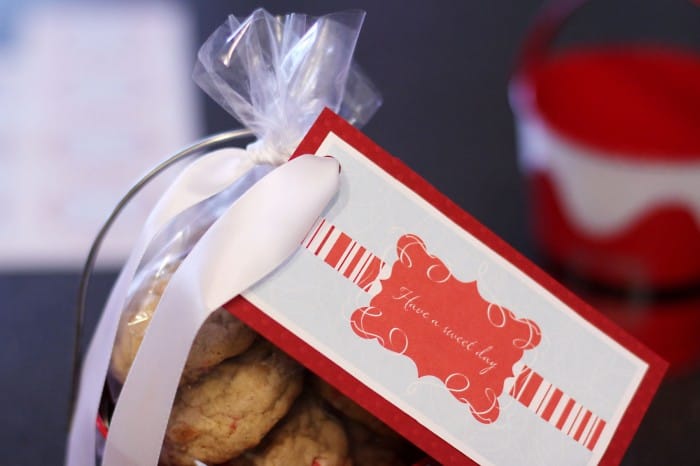 I then slipped the gift tag on, and finished my bow.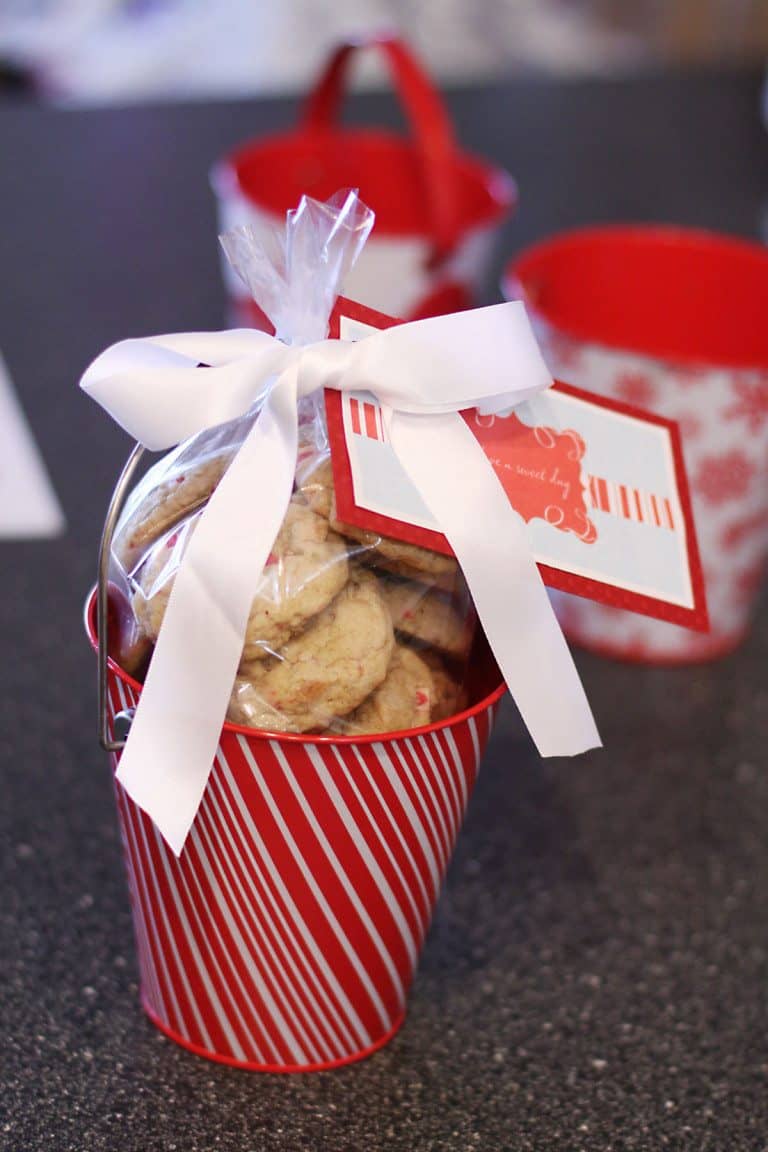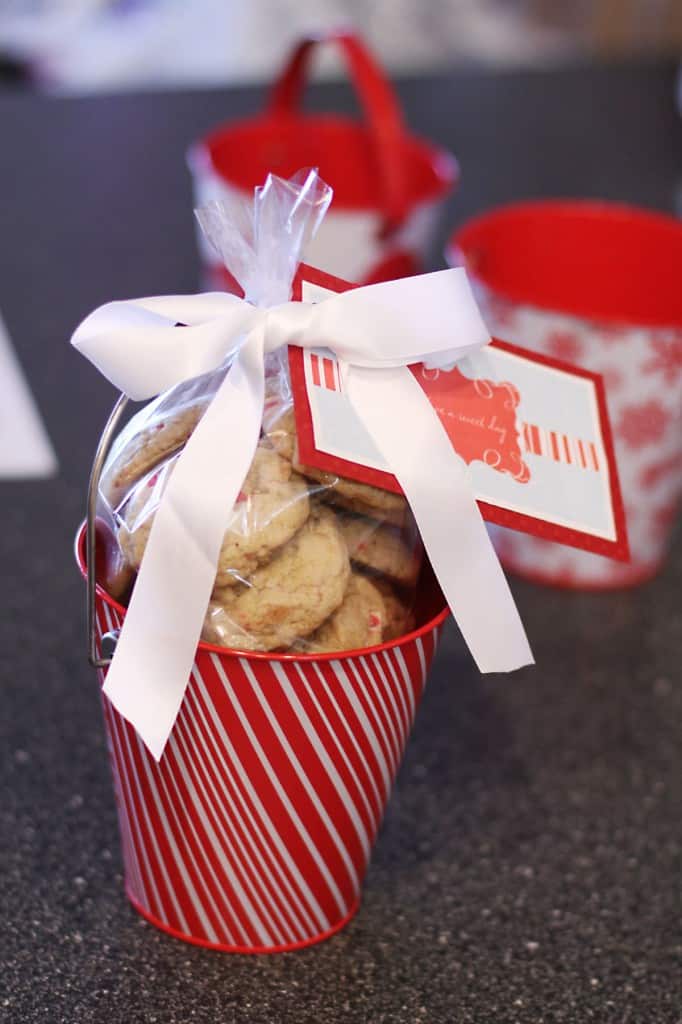 That's it. Easy, simple, inexpensive. I rarely do anything fancy or complicated, as I think simple can be really sweet and pretty darn cute. So much better than sticking the cookies on a plate and covering with the plastic wrap that I do nothing but fight with.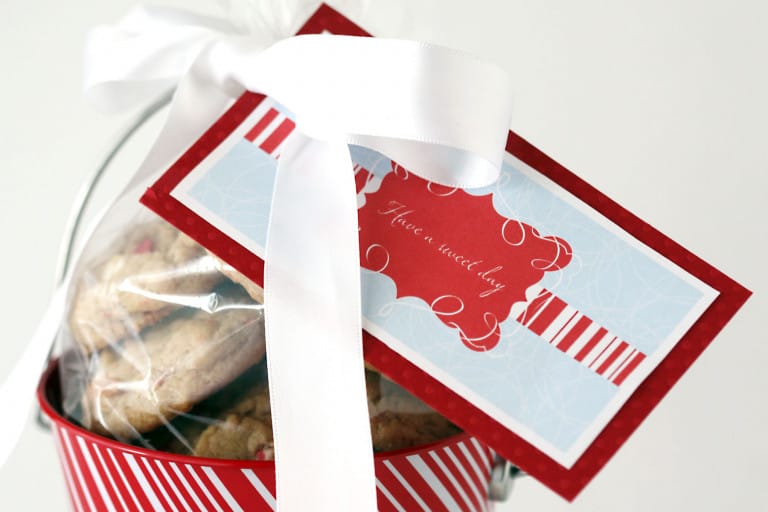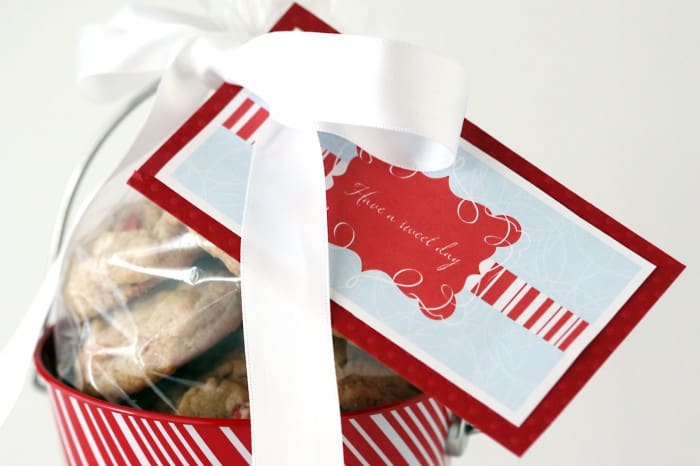 I'll have more ideas like this for you in the 12 Days of Holiday Baking. I'm keeping them simple, and I'm sticking to materials that are easily accessible (so I won't be mail ordering any fancy containers). I hope that you will enjoy the ideas and find some that might work for you this holiday season. Now have a cookie…