While I love all of my recipes, some I super duper extra love. This is one of those recipes. Pumpkin, bananas, applesauce, Greek yogurt, oatmeal, whole wheat flour – all kinds of great stuff come together in these bars to create an incredibly moist, delicious and flavorful bar.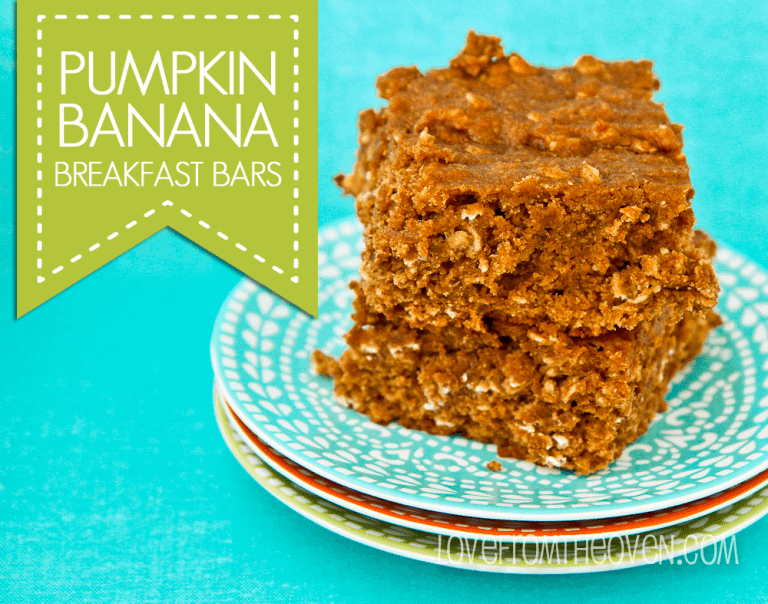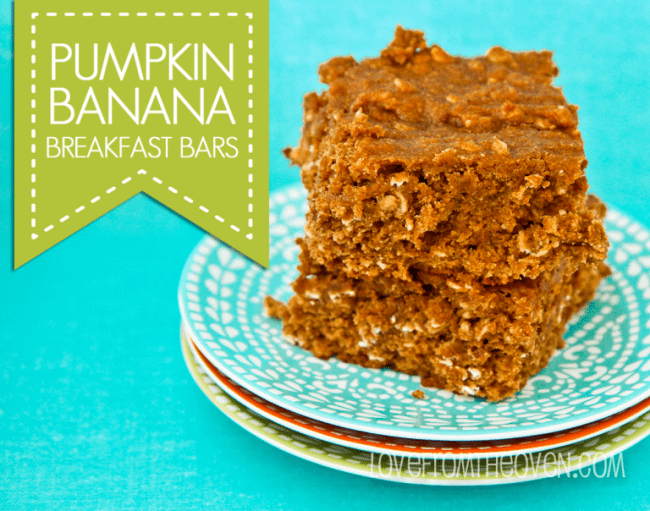 There are only two things about this recipe I don't love. The first is that it just isn't the most, well, photogenic of recipes. Sort of a don't judge a book by the cover thing – try as I might, they just aren't very pretty in pictures. The other downer is that you can't smell how unbelievably good these make the entire house smell while they were in the oven. These are a bit like a bread or muffin, but are made quick and easy in a 13 x 9 pan. If you like pumpkin, put these on your short list of things to bake up asap. Not a huge banana lover, don't worry, the banana flavor is very subtle, pumpkin is the star of this show. By the way, I skipped the nuts due to the kiddo's nut allergy, but if you like nuts (and don't need an Epi-Pen to enjoy them) by all means, put some walnuts or pecans in these!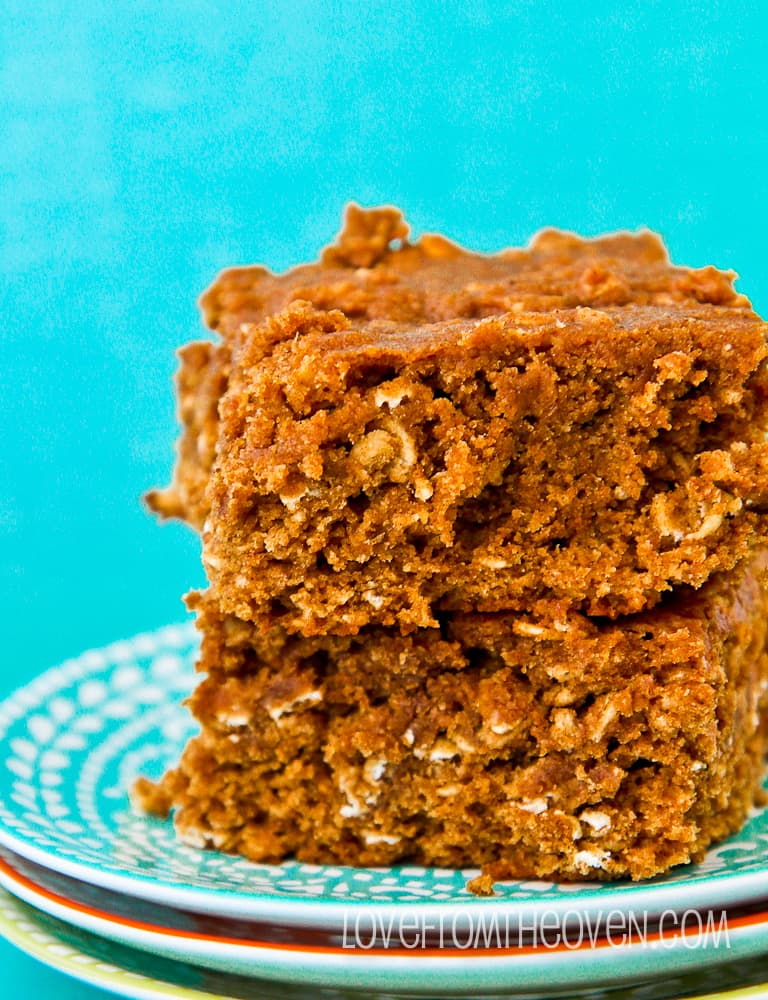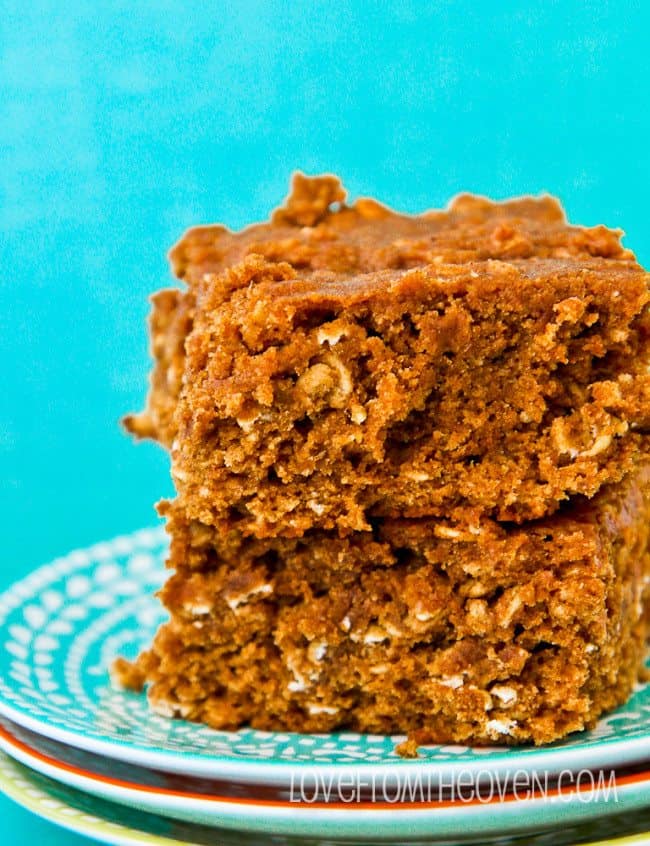 I have always been bothered by the cup of oil called for in so many pumpkin and banana bread and muffin recipes. I mean a CUP of oil? And then there is that oil stain on your napkin to remind you of the cup of oil while you are just trying to enjoy your pumpkin bread/muffin/bar in peace without thinking about cups of oil.
For quite some time I've used applesauce to replace a fair amount of the oil in my pumpkin recipes, it gives that great almost heavy dense quality that I love. I've played around quite a bit with bread recipes, and pumpkin is such a forgiving base to work with, and takes so well to being modified. This recipe does call for 1/4 of a cup of butter, but compared to a cup of oil, that's not bad in my book. In place of all that oil you will find Greek yogurt, applesauce and bananas. I love putting bananas into pumpkin recipes for added moisture and sweetness. Pumpkin shines through but banana is helping it along the way.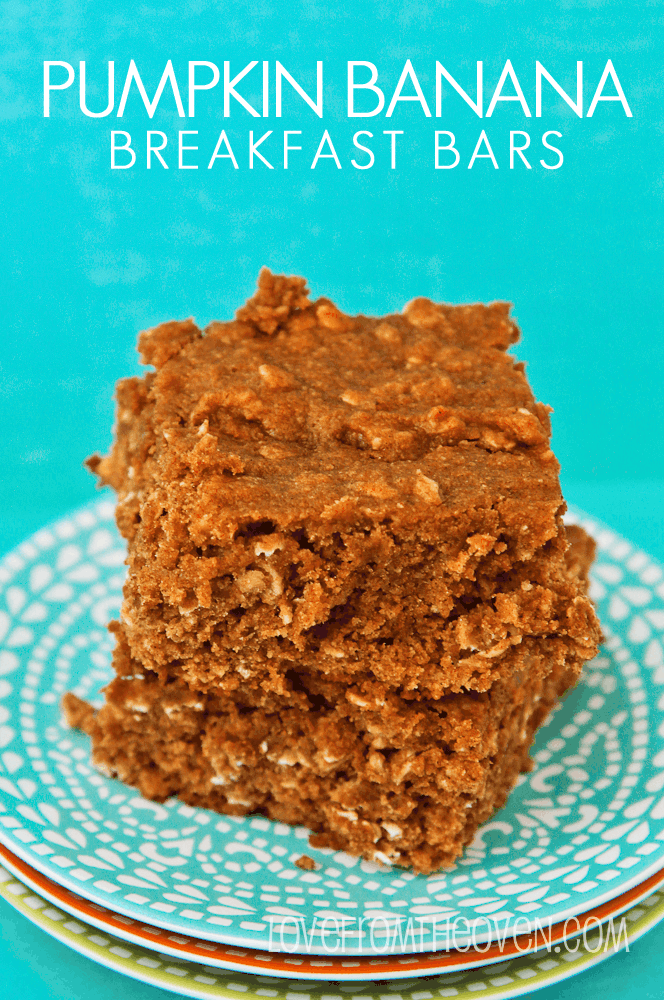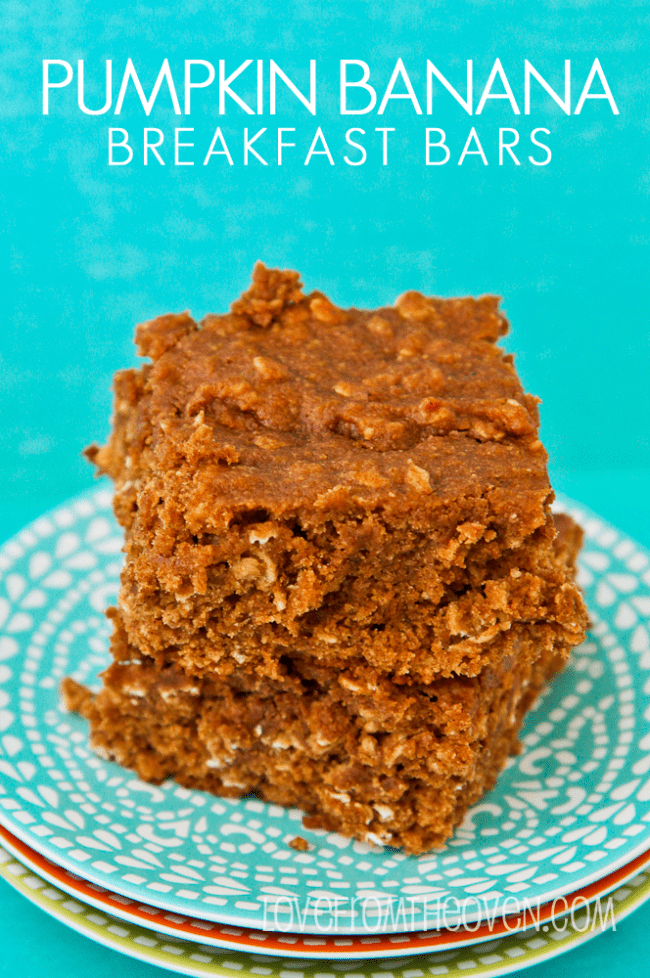 You certainly don't have to eat these for breakfast. I think they'd be suitable as dinner bars, but I really like pumpkin for any meal. But this is a perfect way to start the day. I have to love when I can feed my kiddos something made with vegetables, fruits and whole grains and they don't argue with me about it. It's like the morning parent version of winning in my book. So here's the recipe for you…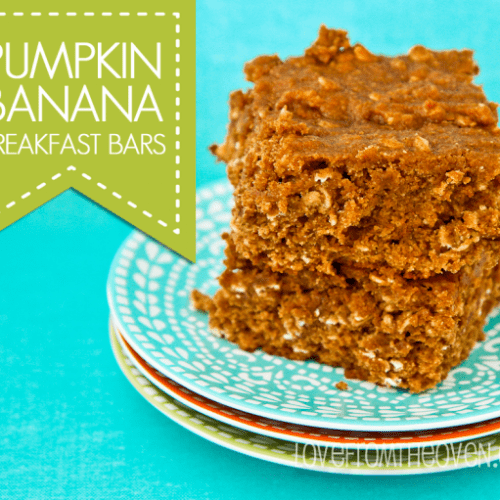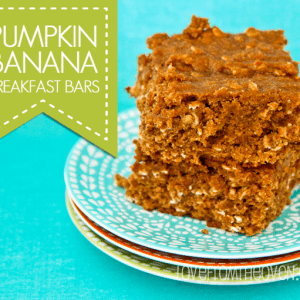 Pumpkin Banana Breakfast Bars
Ingredients
2

cups

white whole wheat flour

2

cups

oats

1

tsp

baking soda

2

tsp

cinnamon

1 1/2

tsp

pumpkin pie spice

1/2

tsp

salt

3/4

cup

packed brown sugar

light or dark

1/3

cup

granulated sugar

1/4

cup

melted butter

cooled, not hot

1/2

cup

vanilla Greek yogurt

1

cup

canned pumpkin

3

medium or two large very ripe bananas

1/3

cup

applesauce

cinnamon works great if you have it

1

egg

1

tsp

vanilla extract

Optional - chopped nuts

walnuts or pecans would be awesome
Instructions
Preheat oven to 350 degrees. In a food processor (or mixing bowl with mixer) puree or mix bananas until smooth. Add in Greek yogurt, pumpkin, applesauce egg and vanilla and mix well. Add in melted butter, mix well to combine. In a separate bowl, combine white whole wheat flour, oats, baking soda, cinnamon, pumpkin pie spice, salt and sugars, mixing well. Combine wet and dry ingredients, stirring until just combined. If adding nuts, mix them in as well. Pour mixture into a 13 x 9 pan that has been lined with foil and sprayed lightly with nonstick cooking spray. Bake for approximately 35-40 minutes or until lightly browned and a toothpick inserted into center comes out clean. Remove from oven and let cool for at least ten minutes. Cut and serve. Enjoy!
Want some more pumpkin? Yeah, me too. Here you go!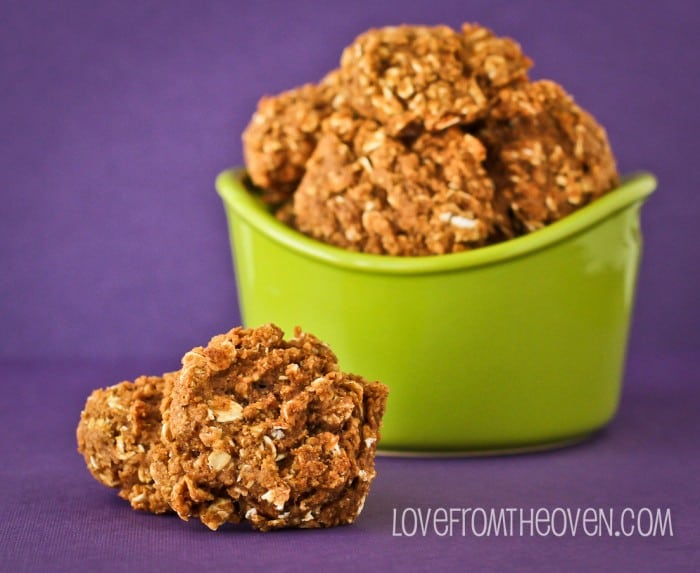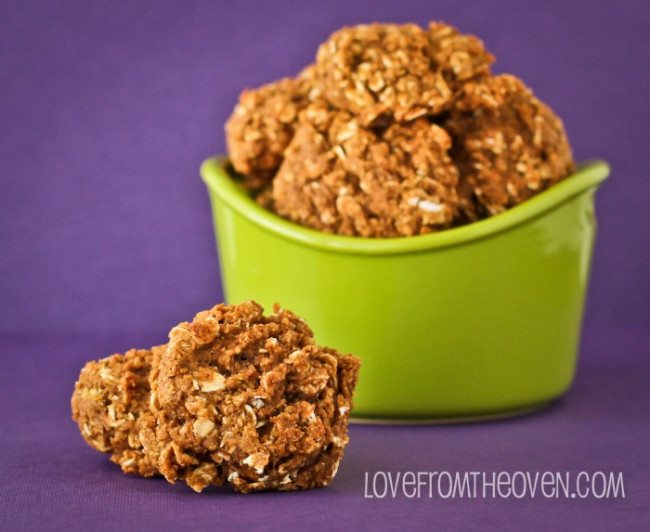 Pumpkin Whole Wheat Cinnamon Rolls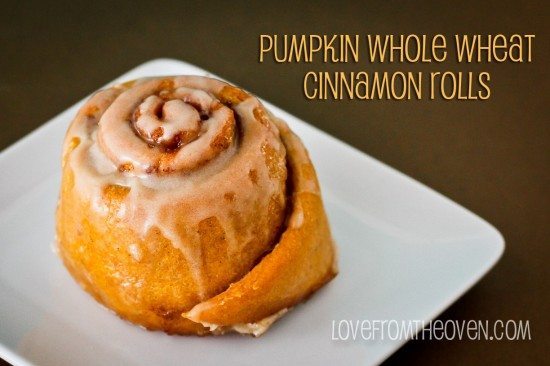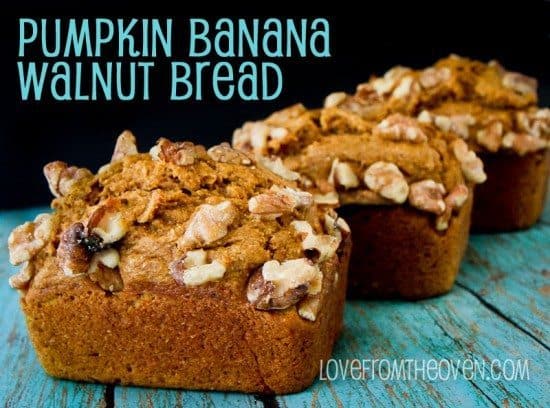 Pumpkin Oatmeal Chocolate Chip Cookies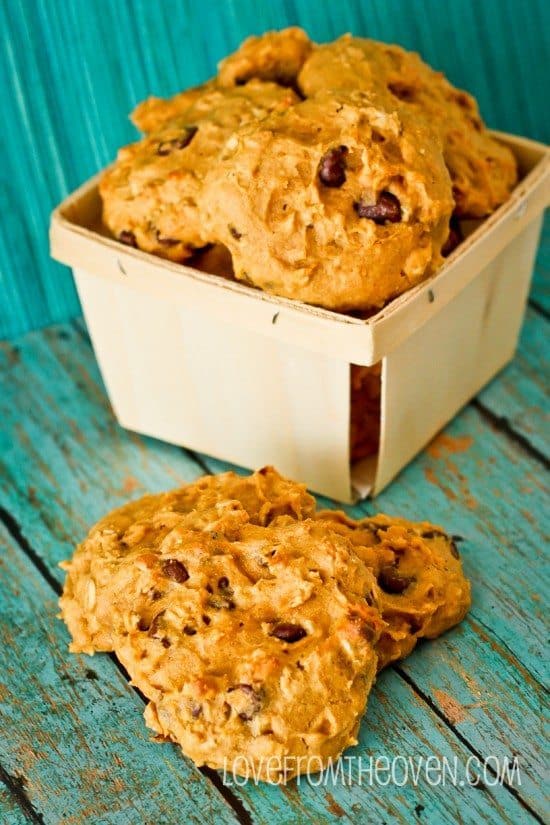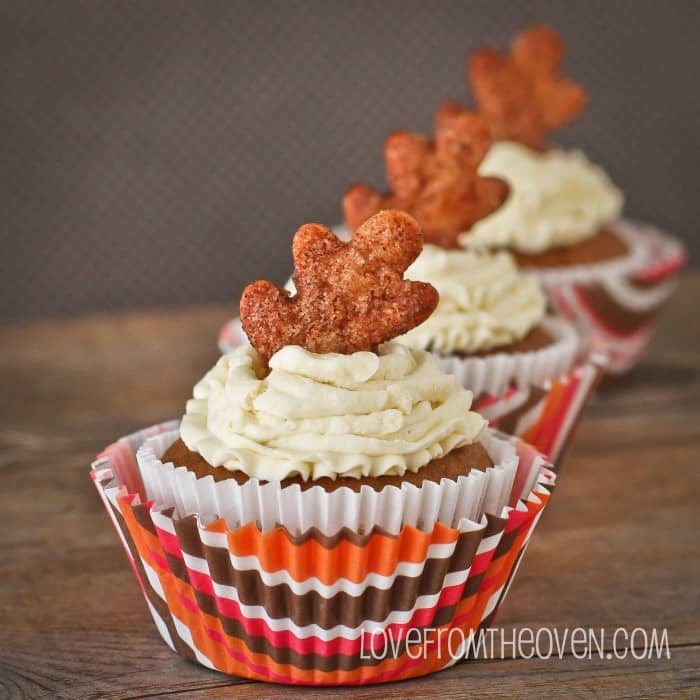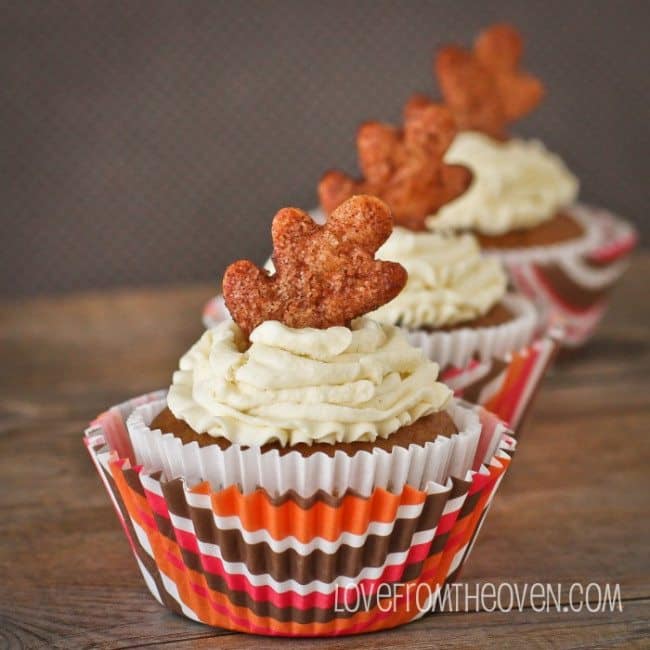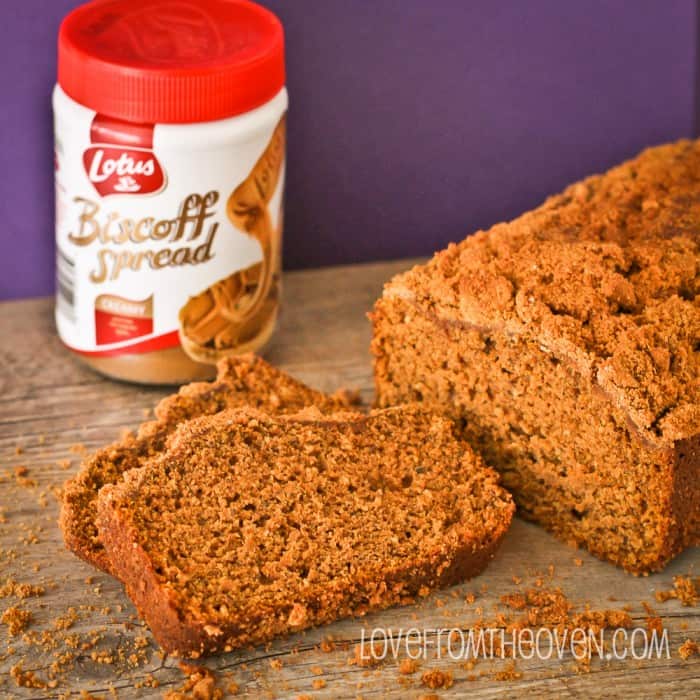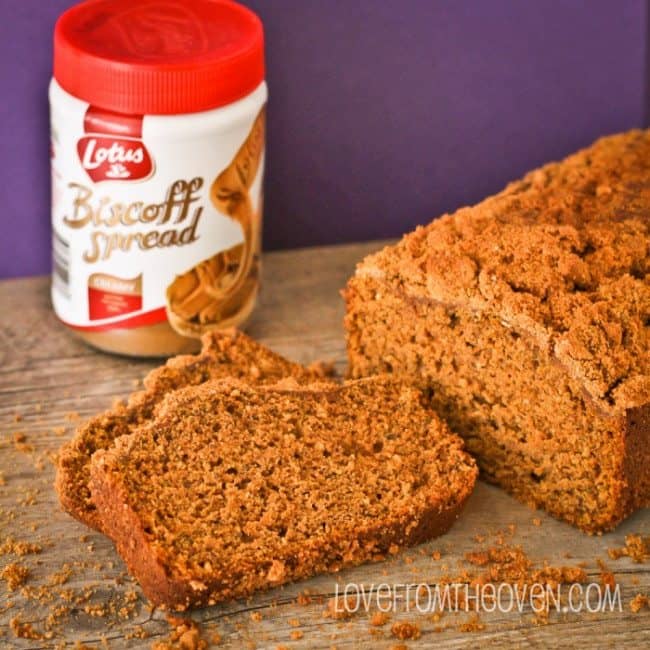 Pumpkin Ebelskivers (like pumpkin donut holes!)