It's no secret that I love PEEPS.   They are sweet, iconic and come in a rainbow of beautiful colors. What's not to love? I'm super excited to be a part of Spring Hop Along PEEPS Party – PEEPS posts from 23 bloggers. That's 23 fun and festive ideas using PEEPS!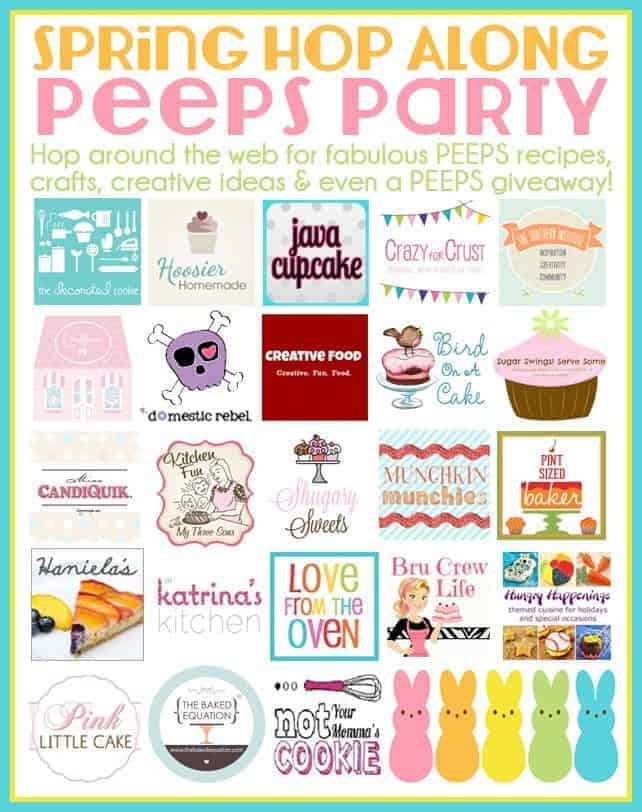 And not only do we have 23 great PEEPS posts for you,
but we also have a giveaway, a whole prize pack full of PEEPS!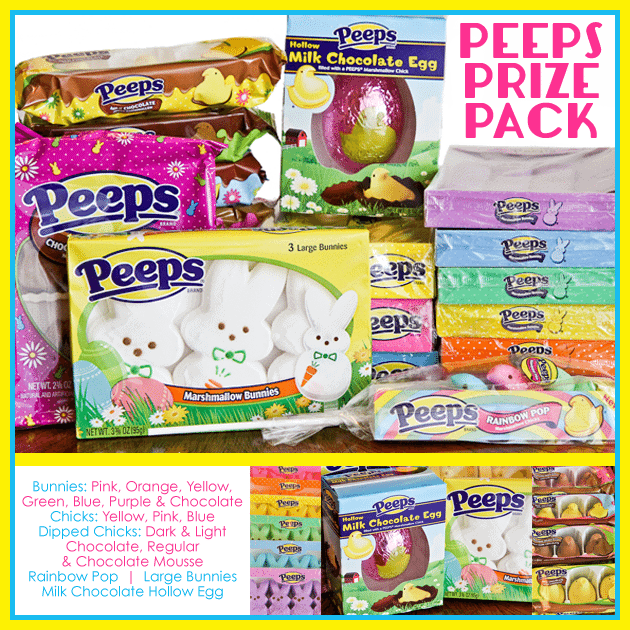 PEEPS provided me with the product for this giveaway, though this post is not sponsored by PEEPS.
Let's get started! I decided to make a variety of super quick and easy no bake dessert cups for you.


I love the whole trend of dessert shooters and cute little perfectly portioned desserts. I also am pretty sure I'm not the only one who is always looking for quick last minute ideas, and these are perfect for those! So let's get started…
Have some pudding, food coloring, sprinkles and PEEPS? Then you have everything you need to whip up some PEEPS Pudding Cups. Just add a few drops of food coloring to your pudding and layer it in cups. The kids would have a great time layering their own versions of these treats.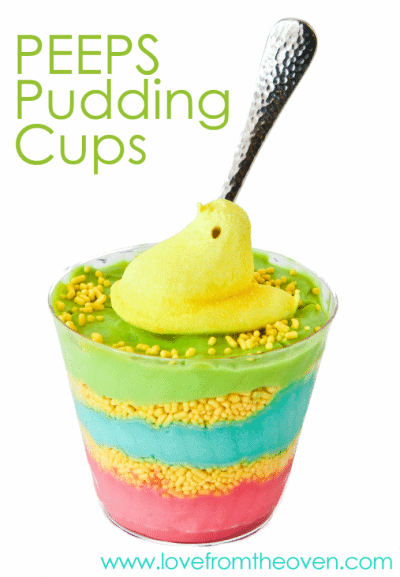 Want something a little healthier? Whip up one using vanilla yogurt! All it takes is a drop of food coloring to add some color to your yogurt. Toss in a few sprinkles and you have a really fun way to get in some calcium (and if you love Greek yogurt like I do, some protein as well!).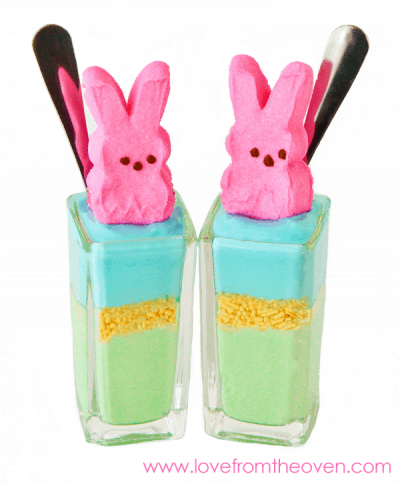 Want something a bit more decadent? You know I have you covered. PEEPS Chocolate Mousse Dessert Shooters anyone? I think yes. You can use your favorite chocolate mousse recipe, I'm a fan of this quick and easy Two Minute Chocolate Mousse.   Add a bit of chocolate syrup, whipped cream, some sprinkles and Chocolate Mousse PEEPS Bunnies – good stuff, trust me.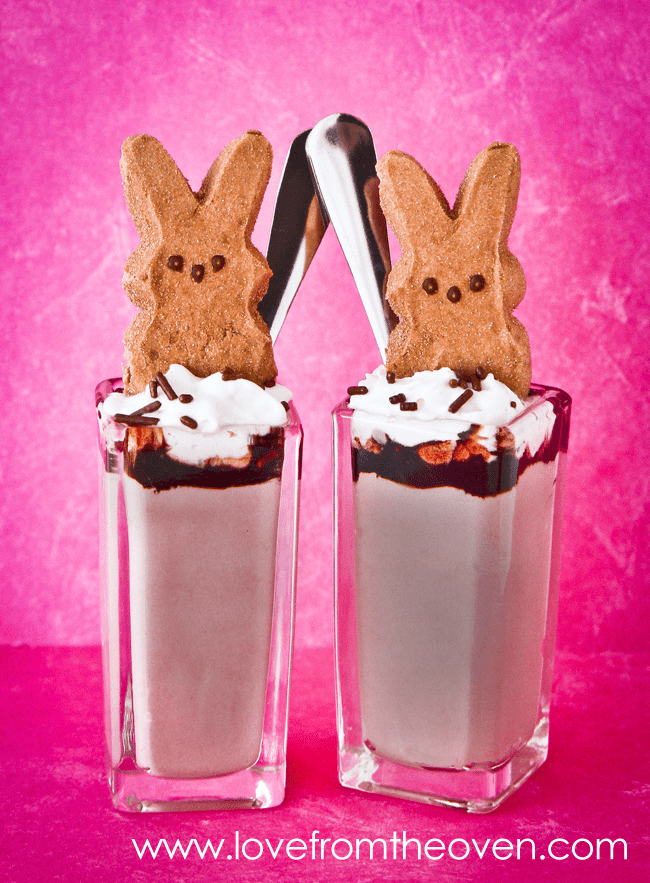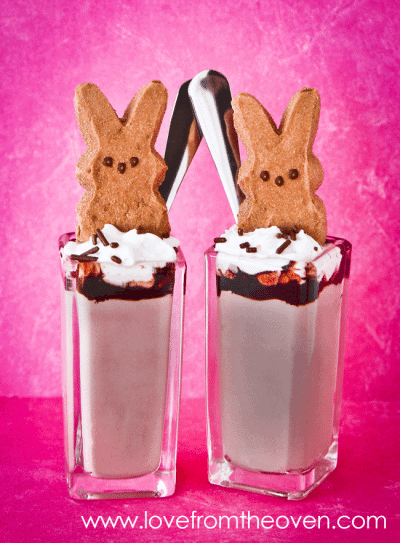 And since I know some of you like options that are a little lighter, so here is a great one for you. PEEPS Fruit Cup Parfaits. You can use your favorite fruits, I used peaches and mangoes, top with a bit of whipped cream and a PEEP Chick and you have a darling way to serve up some fruit.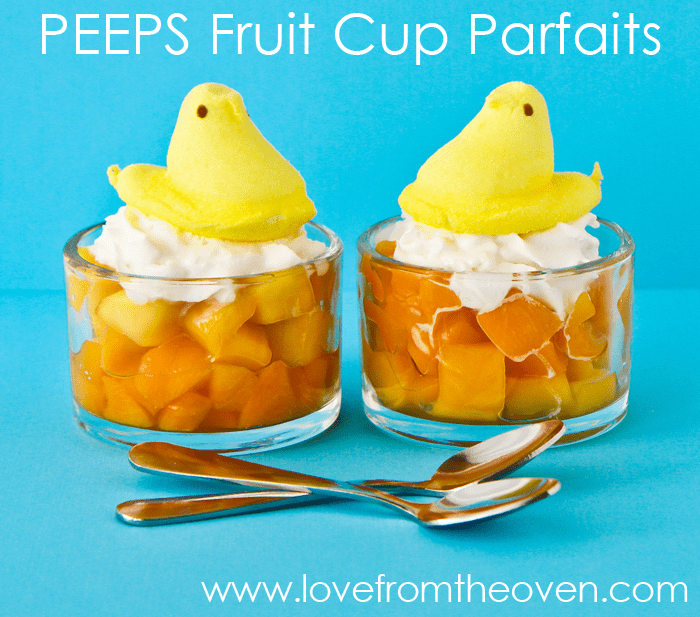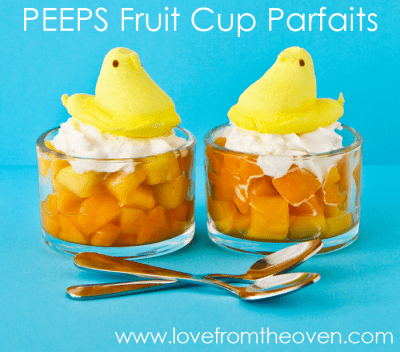 Hopefully those will help you with some quick last minute Easter dessert options.
a Rafflecopter giveaway
I also have a really fun PEEPS Pin It To Win It Contest going on.

Head here to check it out!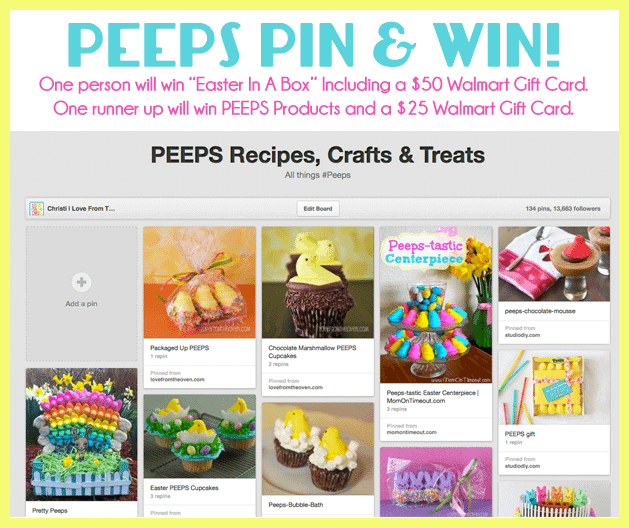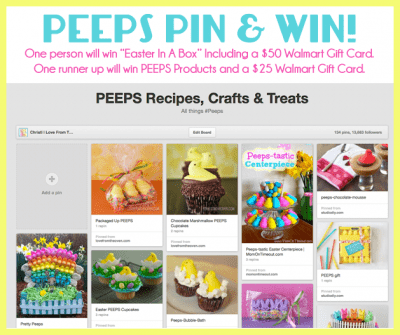 Want even more PEEPS ideas? Oh, I have you covered!
Check out all of these great ways to use PEEPS!