With St. Patrick's day approaching, there are SO many adorable rainbow treats and sweets all over the web that I couldn't resist doing a Rainbow Recipe Round Up.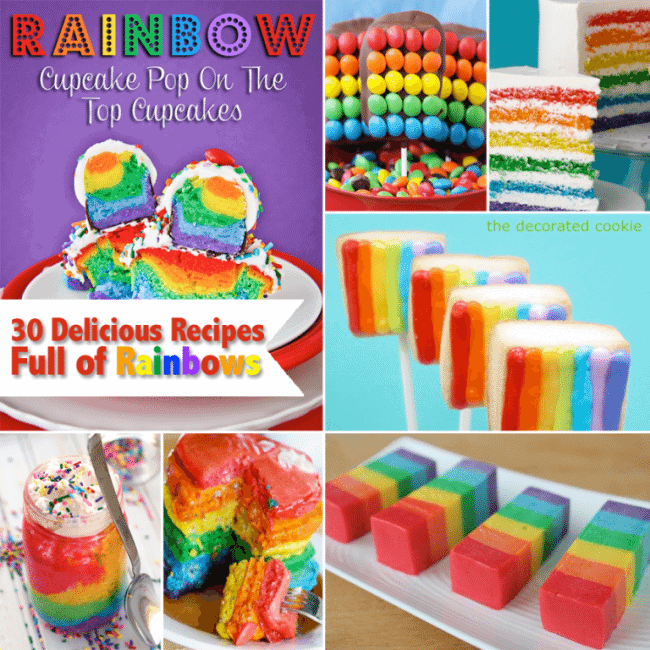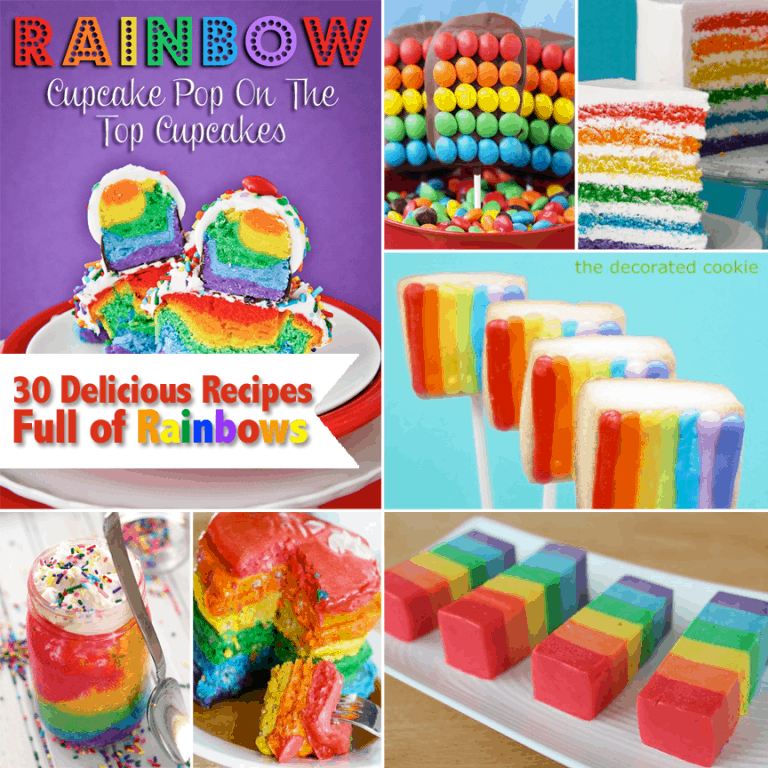 I'll start with two of my own recipes, Chocolate Covered Rainbow Rice Krispies Treat Pops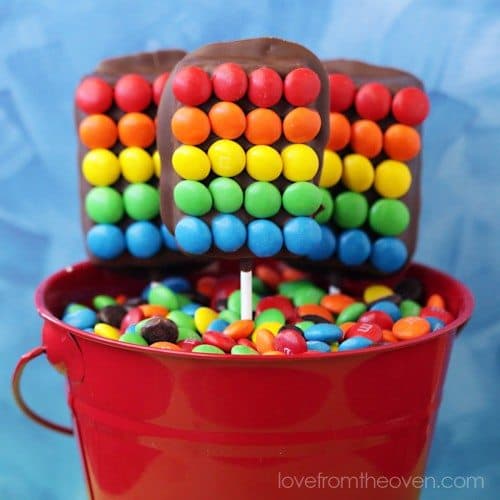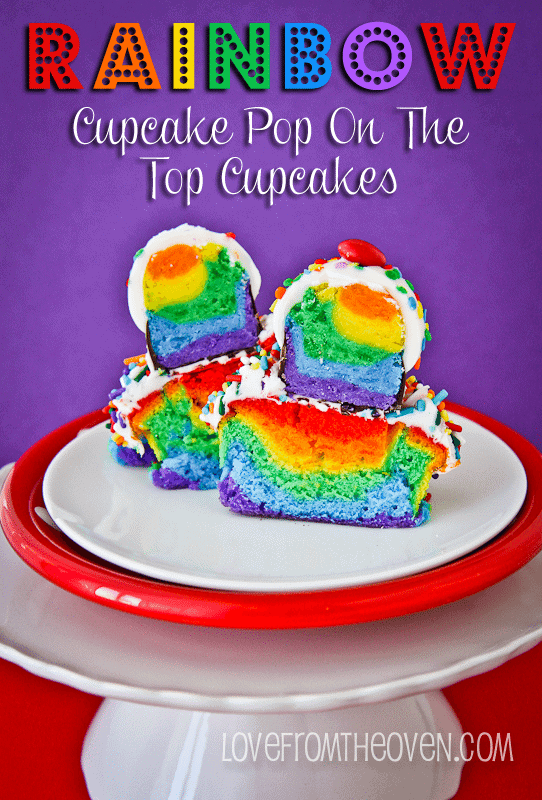 Now let's take a look at what colorful creations bakers and bloggers are creating.  Would it be really cheesy if I said you can almost taste the rainbow?  Sorry, I had to.
Super Epic Rainbow Cake from Whisk Kid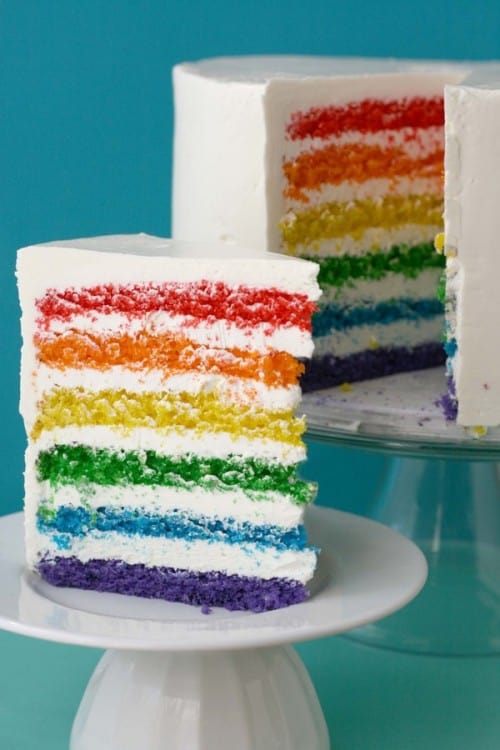 Rainbow Cheesecake by Macheesmo at Taste For Adventure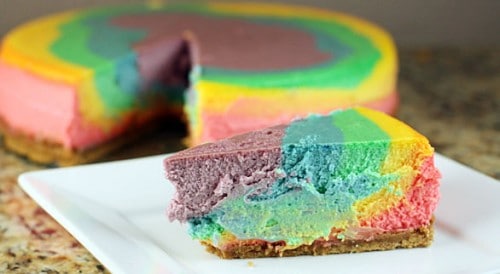 Rainbow Rice Krispies Treats From Raspberri Cupcakes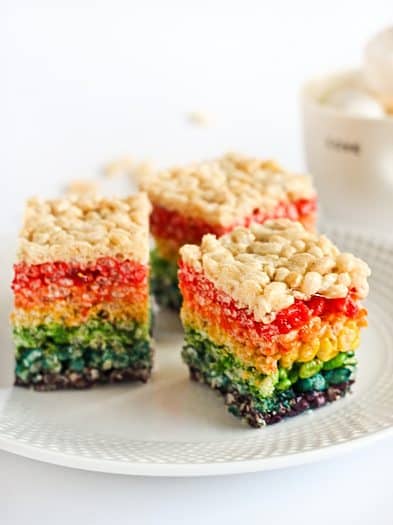 Rainbow Cake In A Jar By Brooke McLay At The Family Kitchen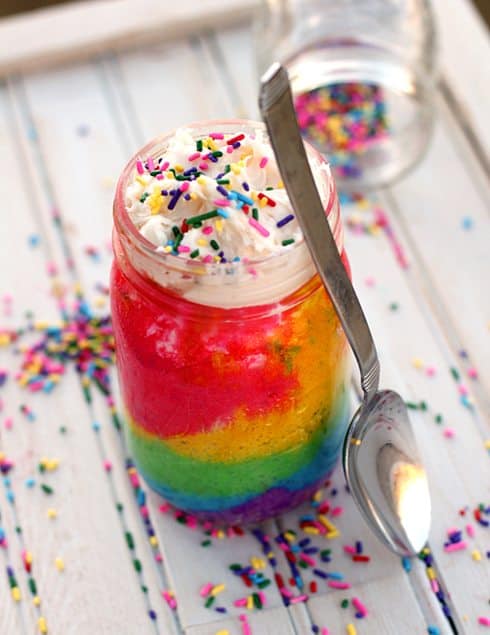 Rainbow Heart Layer Cake From Bakingdom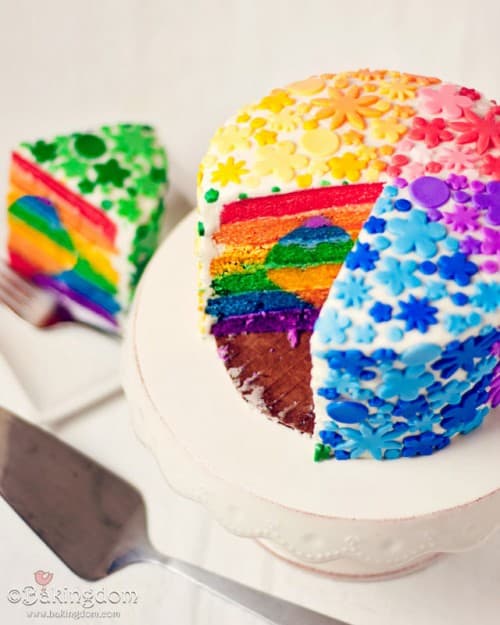 Rainbow Stuffed French Toast From I Am Baker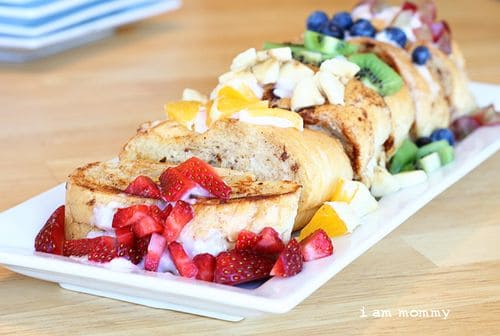 Rainbow Pancakes From I Am Baker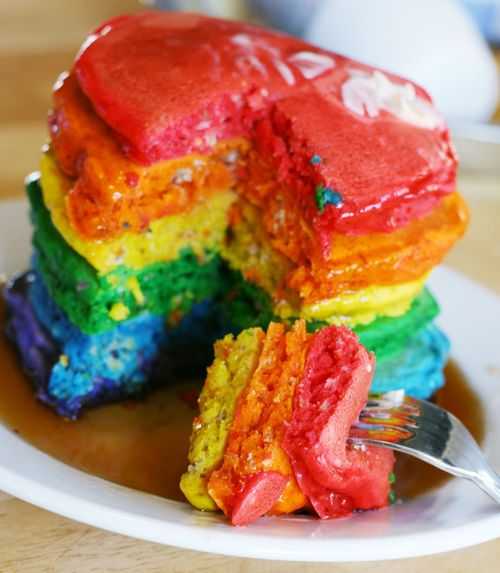 Rainbow Rice Krispy Squares By Brooke McLay At The Family Kitchen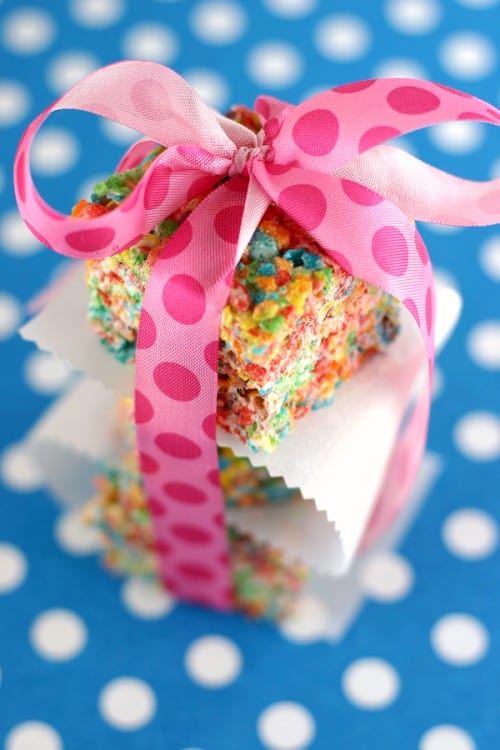 Rainbow Slice And Bake Cookies From Good Life Eats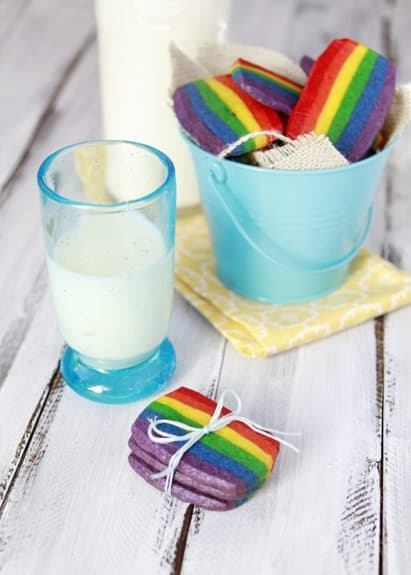 Rainbow Jello From Momofukfor2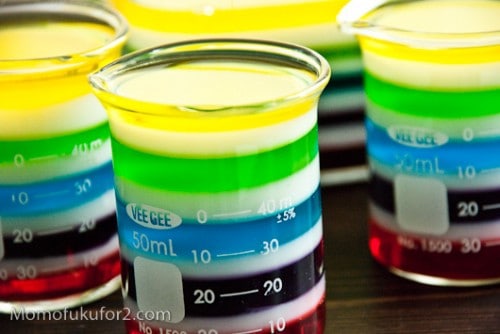 End Of The Rainbow Cupcakes From Bakingdom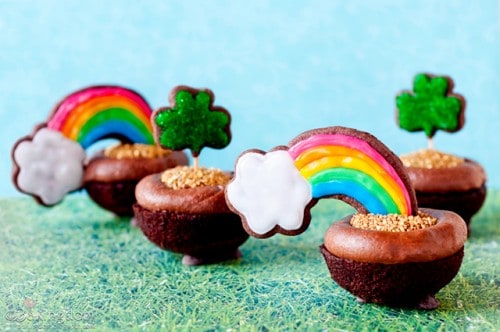 Lucky Rainbow Cupcakes From The Family Kitchen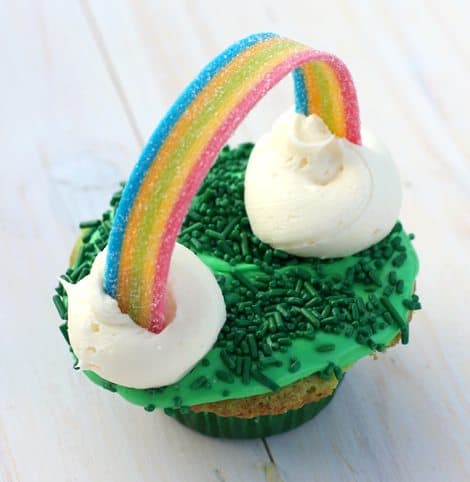 Double Rainbow Cupcakes From Quick Dish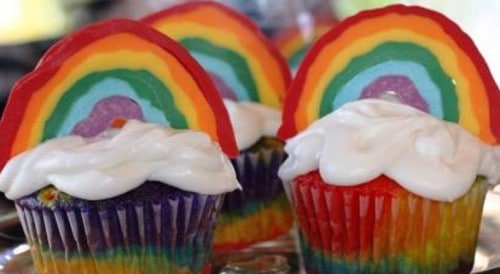 Double Rainbow Cupcakes From Clutzy Cooking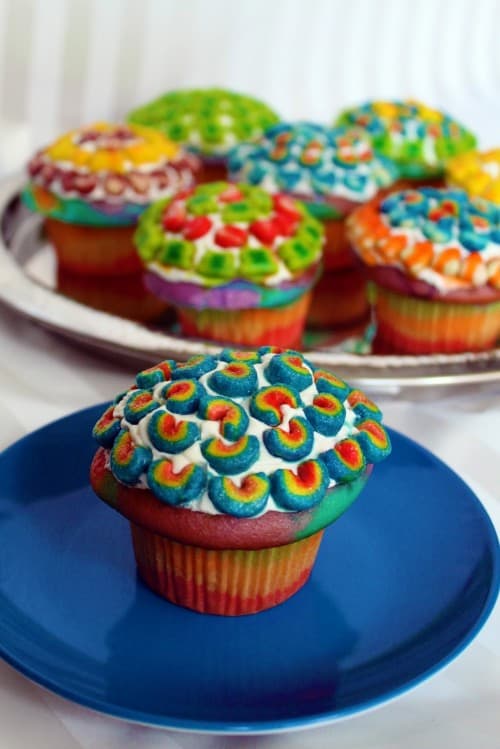 Rainbow Truffles From The Domestic Rebel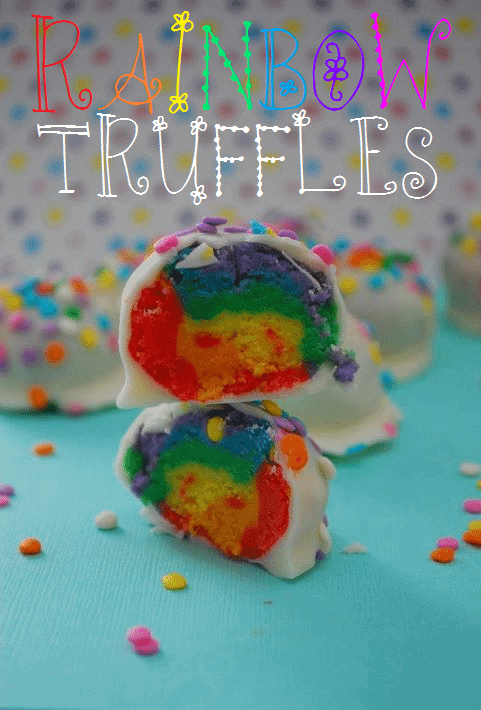 Rainbow Cake Pops From Munchkin Munchies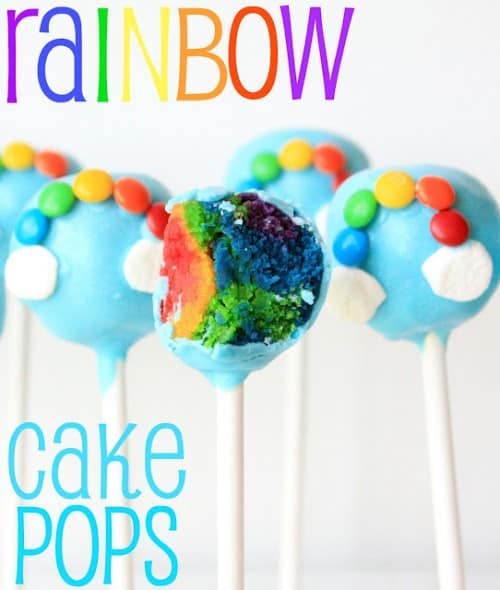 Rainbow Cookie Pops By The Decorated Cookie At Sew Can Do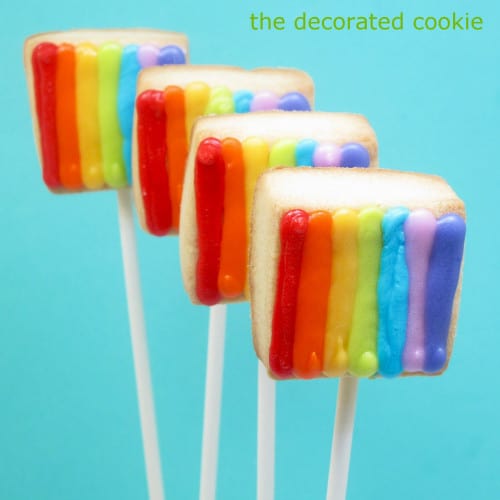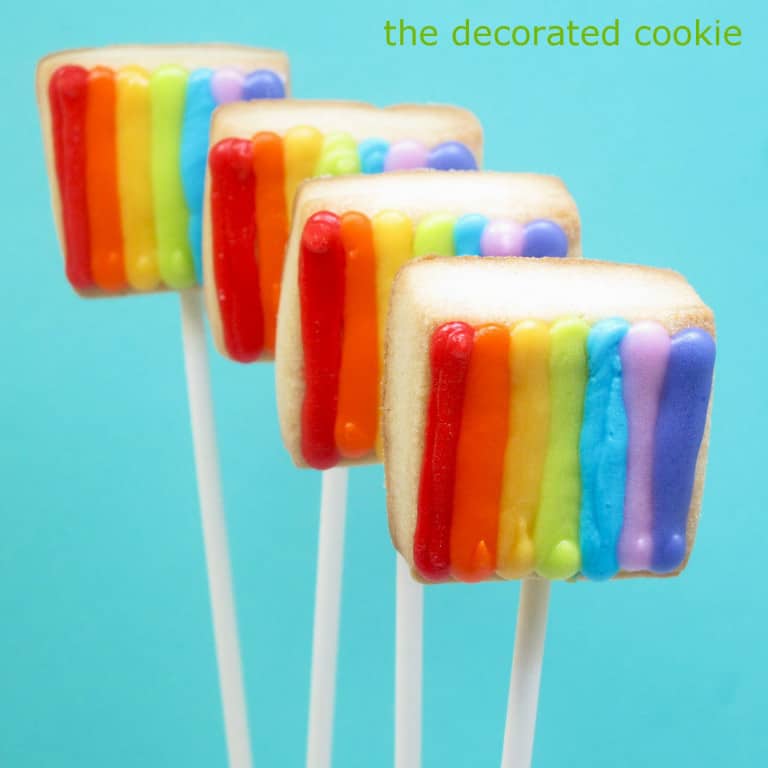 Rainbow Waffles From Random Thoughts Of A Supermom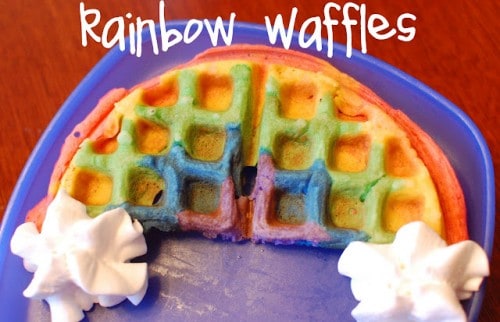 Rainbow Poptarts By Brooke McLay At Family Kitchen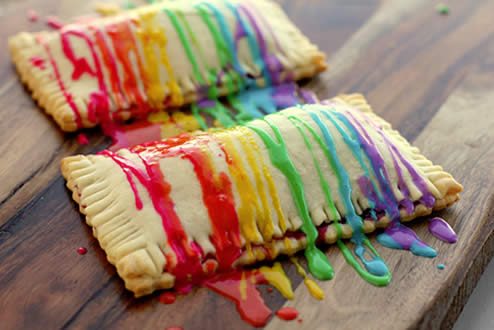 Colorful Swirled Cupcakes From Chica And Jo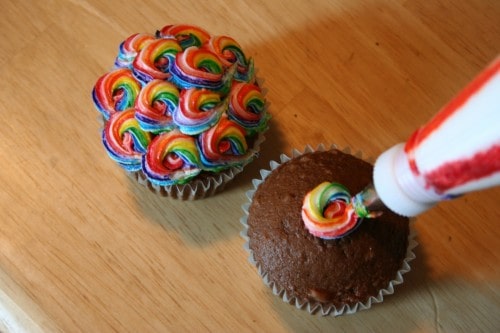 Rainbow Cookies From Munchkin Munchies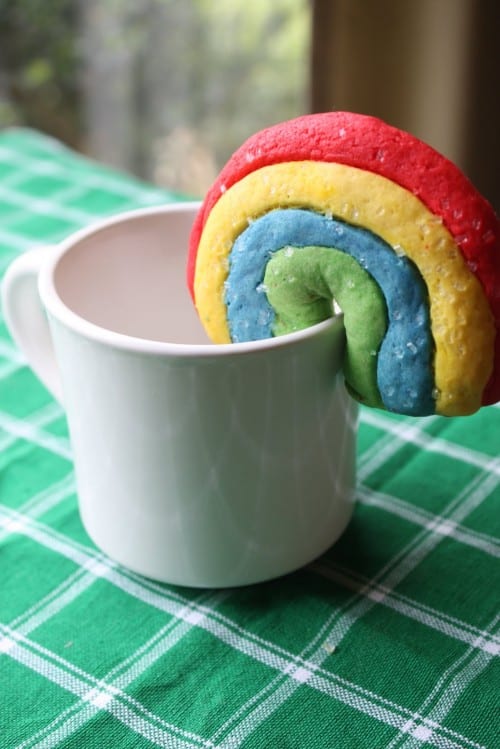 Rainbow Pinwheel Cookies From Rock UR Party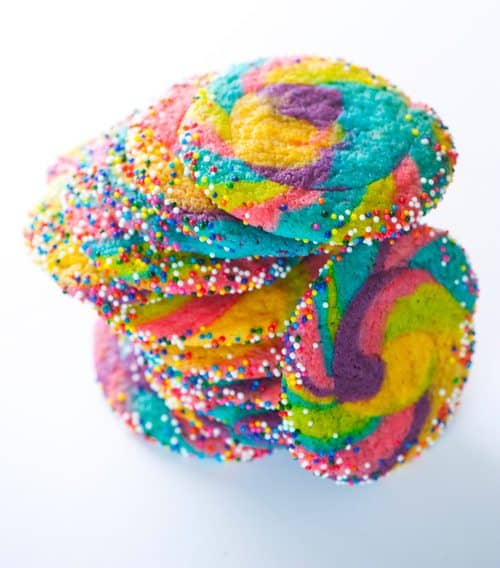 St. Patrick's Day Pot Of Gold Cookies By Sugarbelle at Pizzazzerie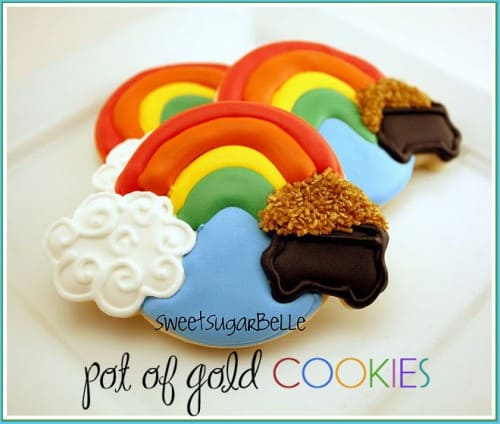 Rainbow Fudge From Off The (Meat) Hook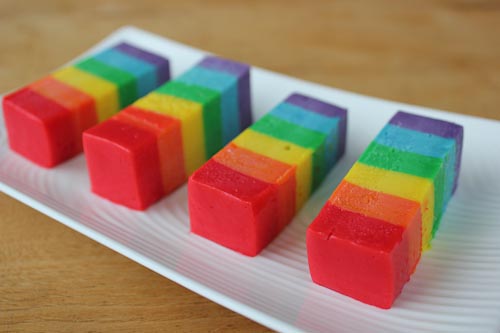 Rainbow Pudding Pops From Random Thoughts Of A Supermom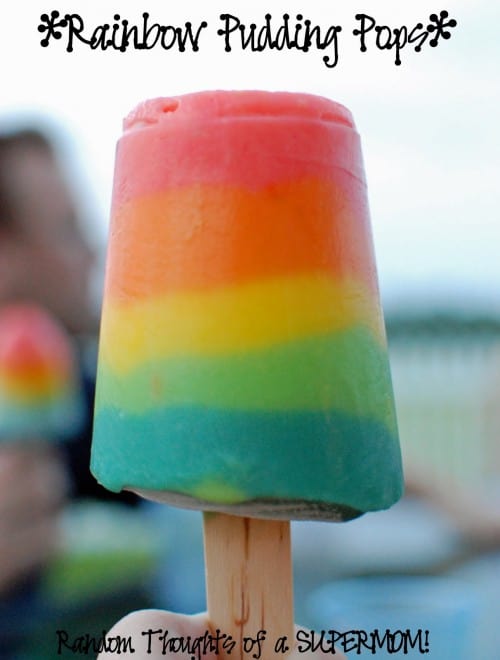 Over The Rainbow Cupcakes From Hoosier Homemade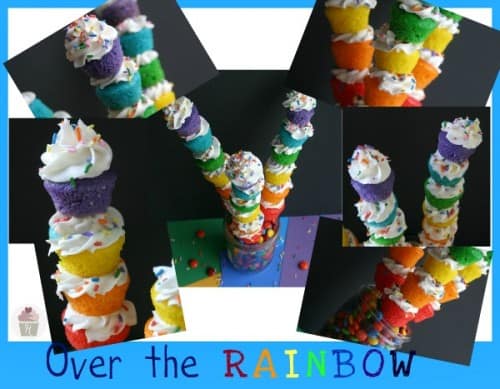 Rainbow Donuts From Fork And Beans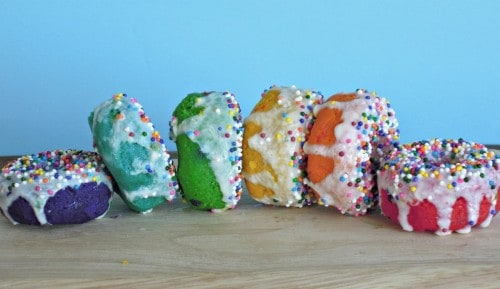 Rainbow Push Cakes From Simply Creative Insanity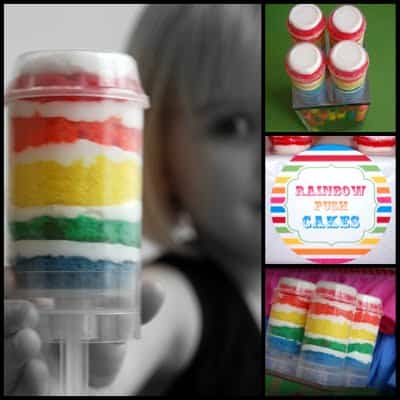 Some other not to be missed rainbow recipes include…
1.  Vanilla Bean Baker – Baby's First Christmas
2.  Not Your Momma's Cookie – Rainbow Swaddled Baby Cookies
3.  Crazy for Crust – Rainbow Peanut Butter Cookie Cups
4.  Dollhouse Bake Shoppe – Rainbow Sprinkle Sugar Cookies
5.  Creative Food – Rainbow Pancakes
6.  Hoosier Homemade – Rainbow Jar Cupcakes
7.  Kitchen Fun with My 3 Sons – Rainbow Smores Pops
8.  Pink Little Cake – Baby at the End of the Rainbow Cake
9.  Love From the Oven – Rainbow Cake Pop Cupcakes
10. Munchkin Munchies – Rainbow Balloon Cookies
11. The Baked Equation – Rainbow Baby Shower Cookies
12. Sweetology – Marshmallow Baby Pops
13. Sugar Swings – Rainbow Madeleines
14. Pint Sized Baker – Rainbow Meringue Tarts
15. Bird on a Cake – Rainbow Petal Cake
16. Haniela's – Rainbow Centerpiece
17. Miss Candiquik – Marshmallow Baby Bottles