Last year I created quite a few fun red, white and blue sweets and treats for the Fourth of July. Most of them were no bake because I live in Phoenix, where my kitchen often feels like an oven. I thought I would gather all of my red, white and blue sweets from last year into one post for anyone who is looking for some quick and easy ideas for this year. Enjoy!
Red, White & Blue Patriotic Push Pop Cake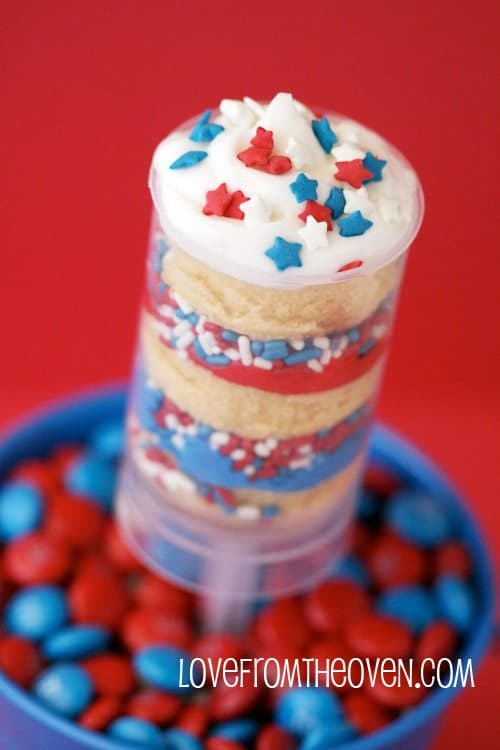 One of the best things about these push pops is that they are NO BAKE! No bake cake? Well, someone baked it, but instead of me, it was Sara Lee. I'm more than happy to let Sara heat up her kitchen during the summer while I keep mine as cool as possible.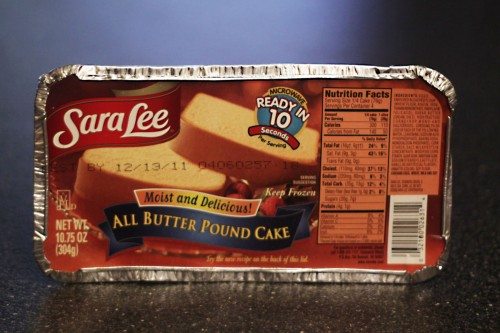 I love using these pound cakes to make any sort of push pop treat. Quick and easy and since pound cake is a bit denser than regular cake, they tend to hold their shape nicely and be quite easy to work with. But if you want to make your cake from scratch, go for it! Whatever works for YOU.
Red, White And Blue Ice Cream Cone Sundae Cupcakes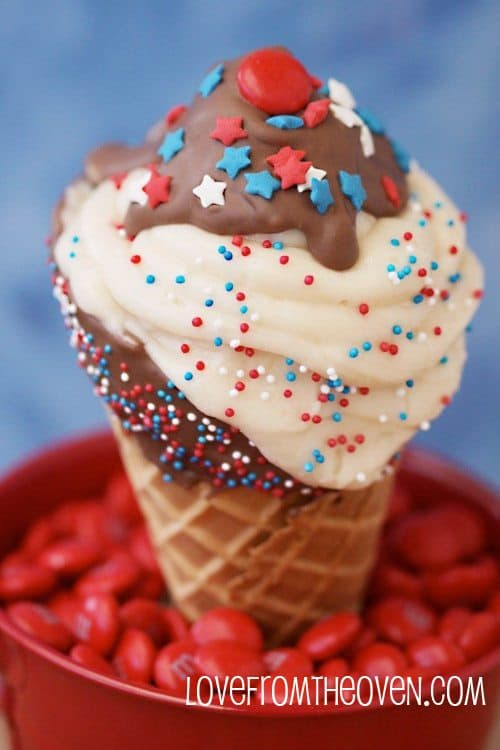 These cute sundae cones have had their ice cream swapped out for cupcakes. You will have to bake the cupcakes (or find some premade ones that you can decorate), but it's totally worth it to see the looks on the faces when you share these super star sundae cupcake cones.
Red, White And Blue Chocolate Covered Pretzels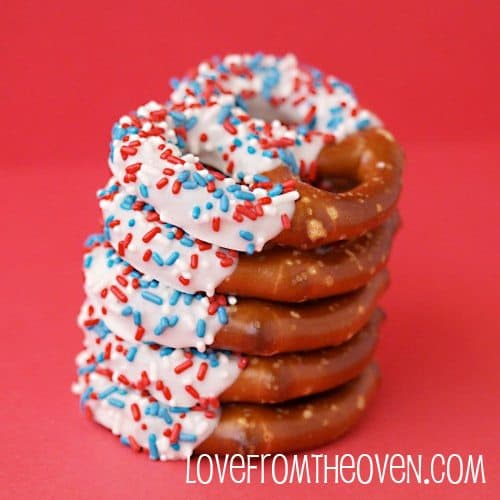 Chocolate Covered Pretzels are one of my favorite go to treats. They are easy to make, no turning on the oven and they are always very well received.
Red, White and Blue Rice Krispies Treat Pops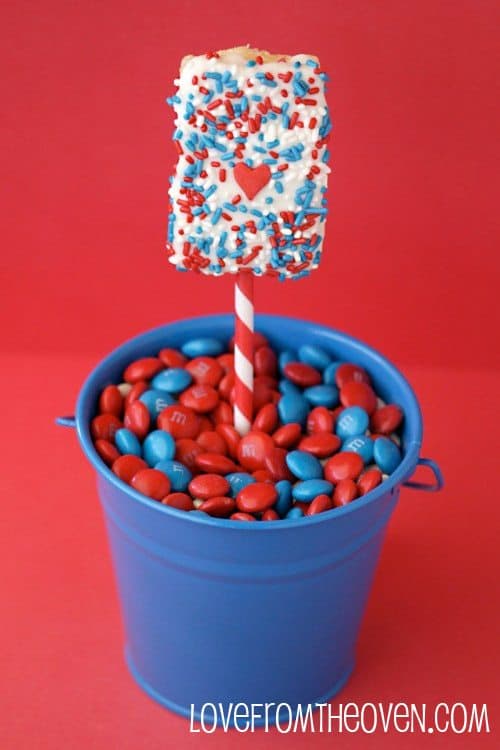 These fun crispy treat pops are super easy when you start out with ready made Rice Krispies Treats. Of course you could make your own and have a lot of fun creating different shapes as well.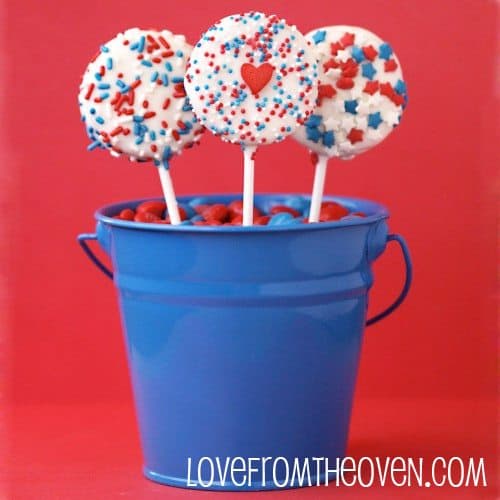 Red, White And Blue Marshmallow Pops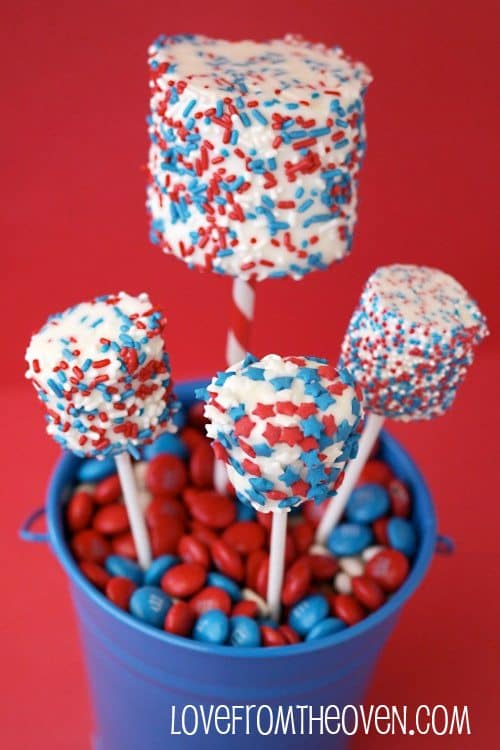 Red, White And Blue Graham Cracker Sandwiches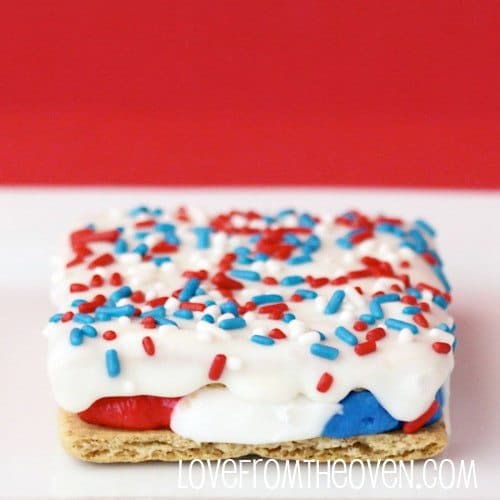 When I was a kid, my mom would always put any leftover frosting onto graham crackers and then store them in the fridge. It was one of my favorite desserts and is SO simple. I dipped mine in chocolate, but you could absolutely skip that step and they will still be delish. While you don't have to store them in the fridge, I recommend it. There is something about the cold frosting with the crunchy graham crackers – SO good.
Soon I'll have some new red, white and blue treats to share and I hope you enjoy these in the meantime! 🙂