If you've been around this site for a while, you probably know that I love Rice Krispies Treats (check out 50 great ways to make them!). They are so simple and so delicious. If I'm not sure what to make to take to a party or for a holiday treat, I often go with Rice Krispies Treats. But not just plain Rice Krispies Treats – you have to doctor them up a bit!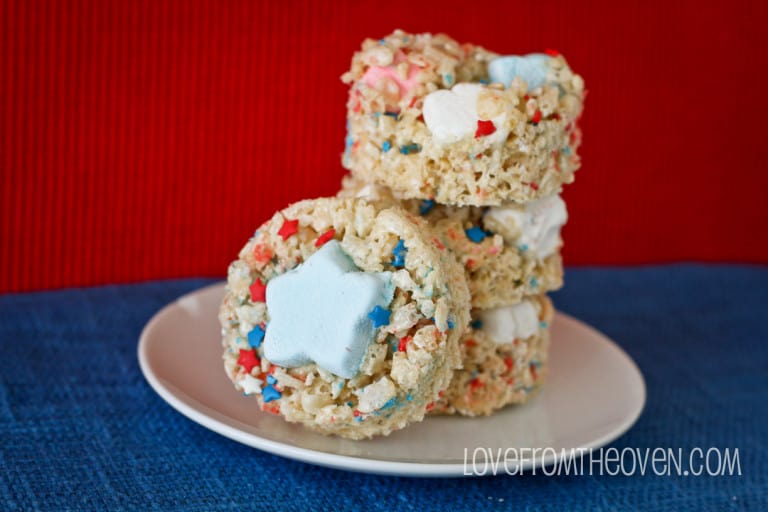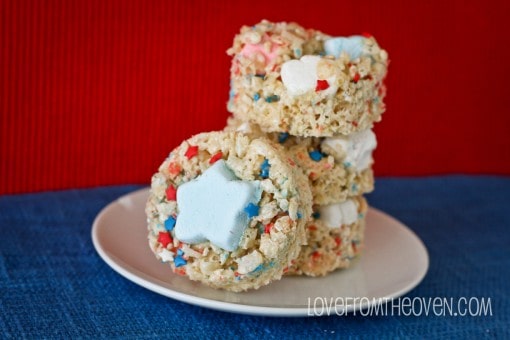 To add color to Rice Krispies Treats I usually just add sprinkles to the standard Rice Krispies Treat recipe you find on the box of Rice Krispies. For these treats, I also added some StarMallows at the end (I did NOT melt the StarMallows). I have to say I LOVED the addition of the StarMallows, they gave a real extra pop of marshmallow. Another favorite mix in of mine is white chocolate chips. YUM!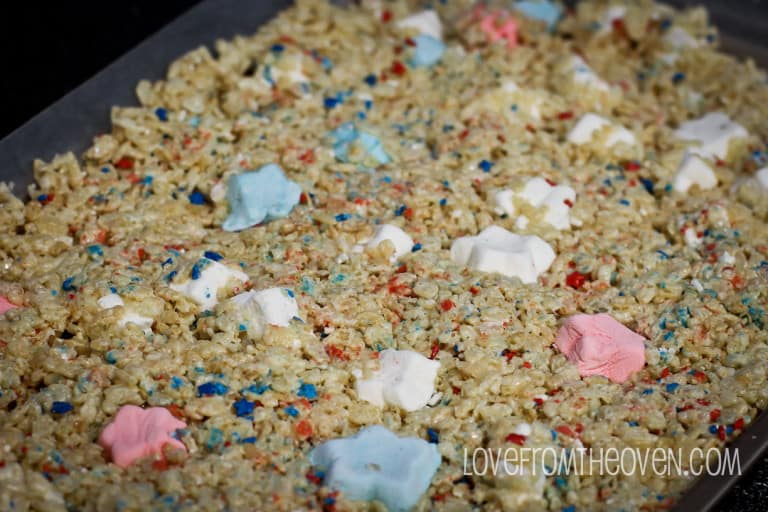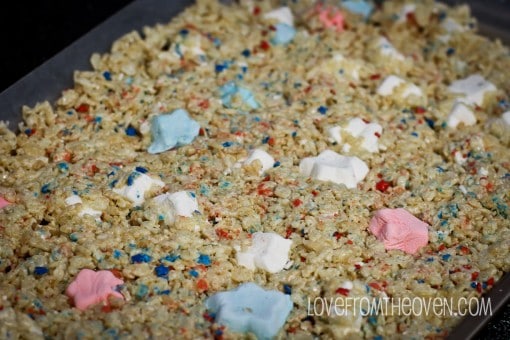 I find that it works best to add in the sprinkles and extra marshmallows after the mixture has cooled a bit. Obviously you can't wait too long or they'll set up, but if you put the sprinkles in with the warm marshmallow and butter mixture, they will streak (which is a cool color effect).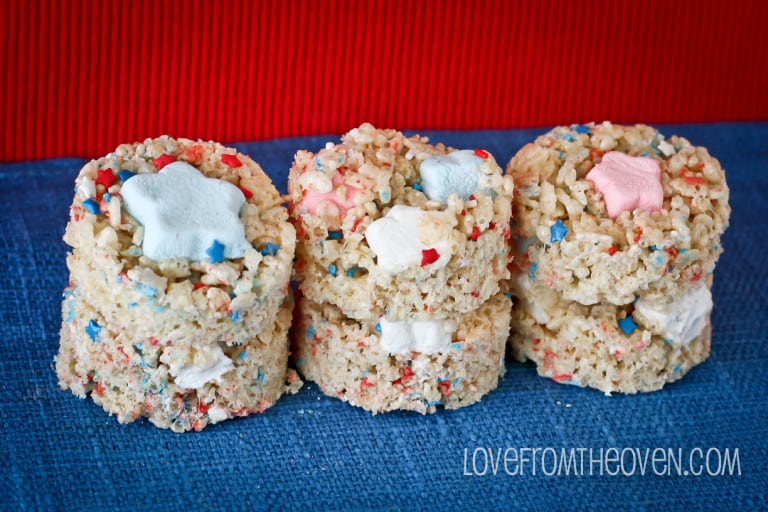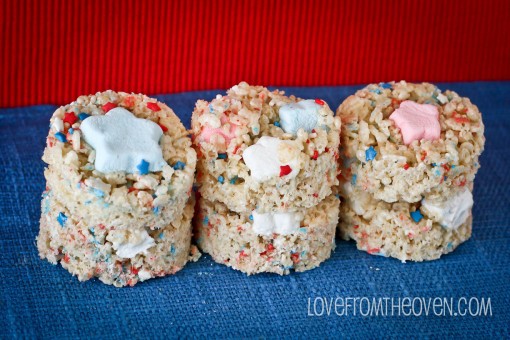 I usually cut my treats with a circle cutter, but a star would certainly be fun. I find that I can actually cut them quicker by stamping them out with the cookie cutter than I can with a knife. And they are all nice and consistent size wise.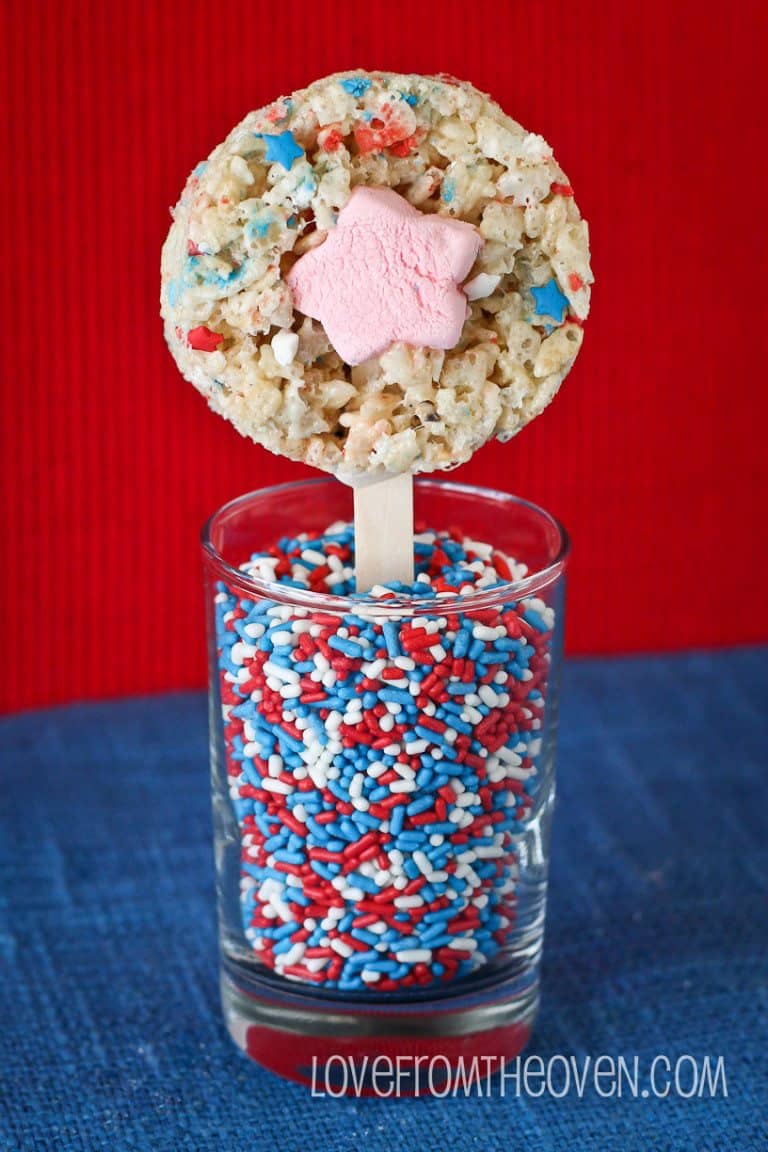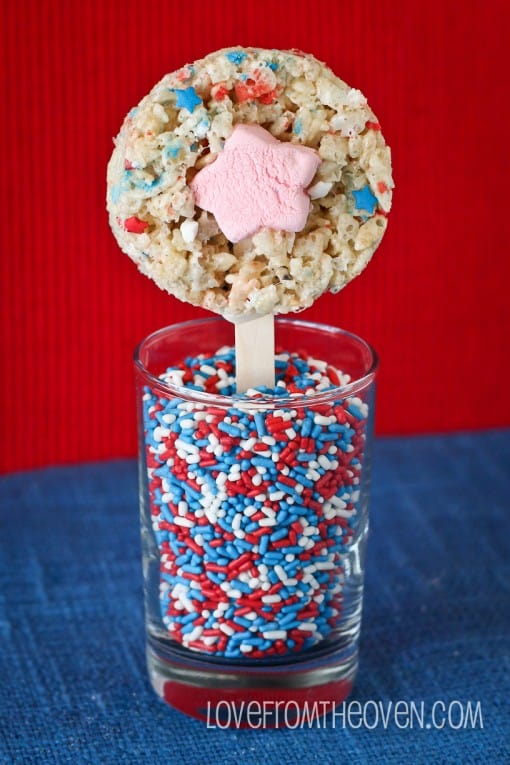 You can easily turn these into "pops" by adding a stick. I put a bit of white chocolate on my sticks before putting them into the Krispies Treats, to help the stick really stay put.
For another quick and easy way to whip up some patriotic crispy treats, check out the ones I made last year using premade Rice Krispies Treats.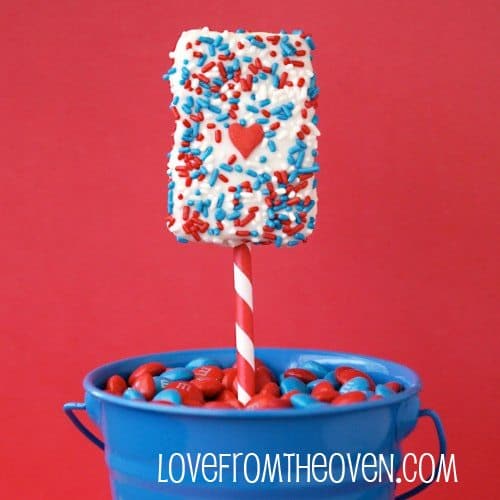 Have a fabulous Fourth!