Looking for a fun and easy red, white and blue treat?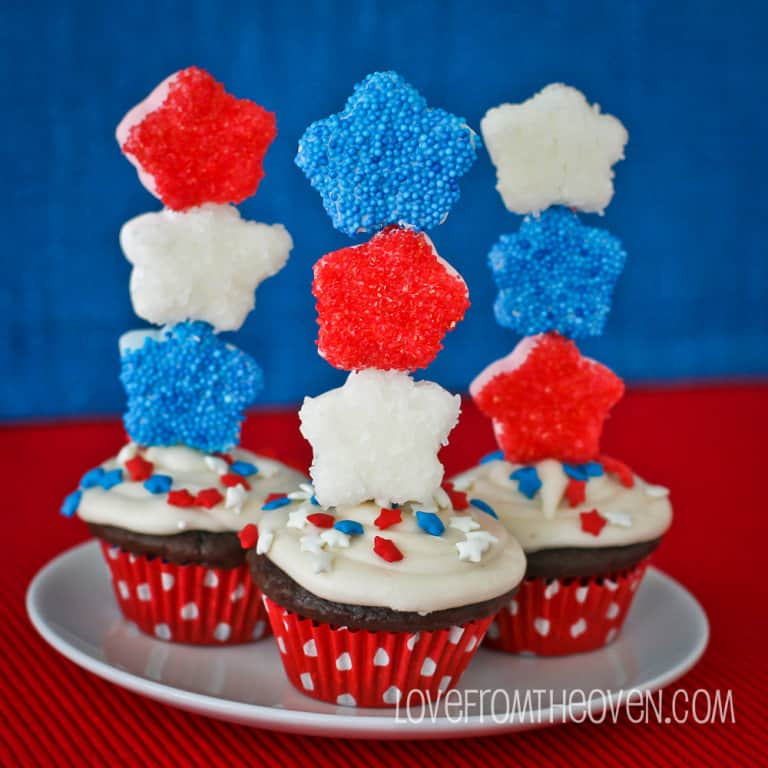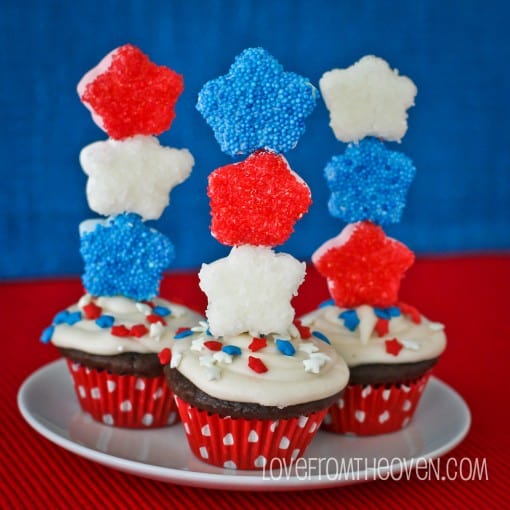 How adorable are the Jet-Puffed StarMallows & JUMBO StarMallows?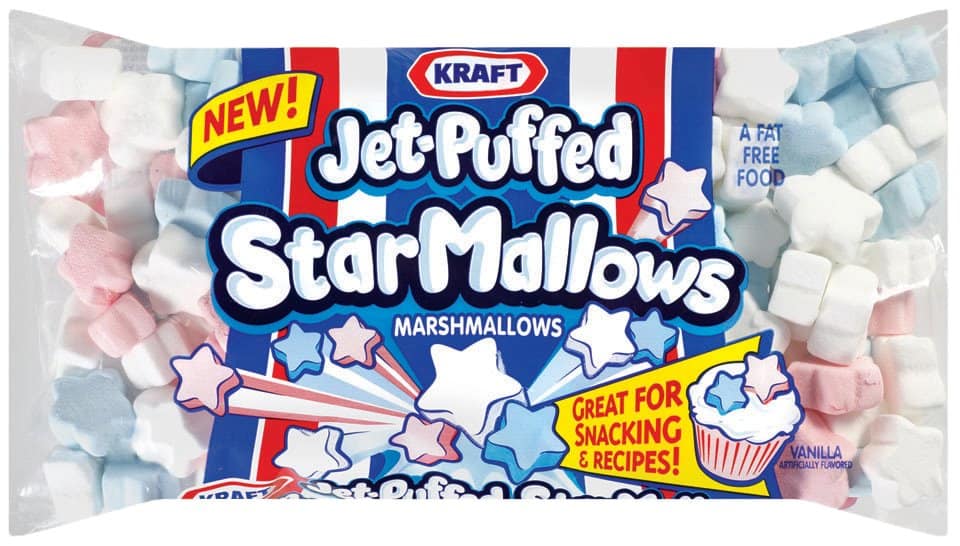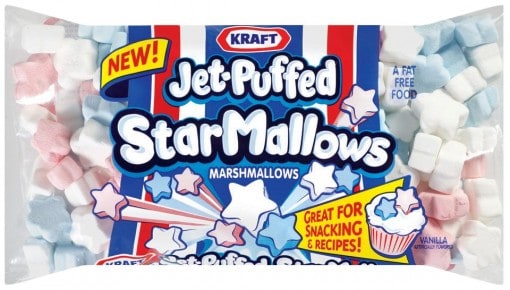 These are a great way to dress up cupcakes or cakes and also make for some adorable treats on their own. Check out these darling JUMBO StarMallow Pops by The Marshmallow Studio over on the Jet-Puffed Facebook page.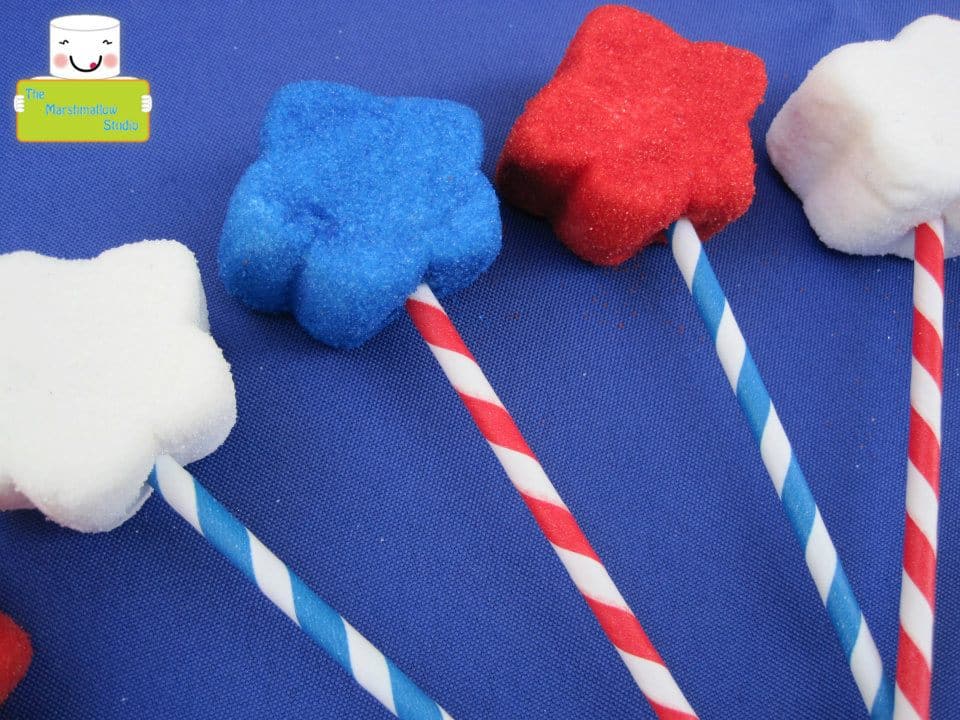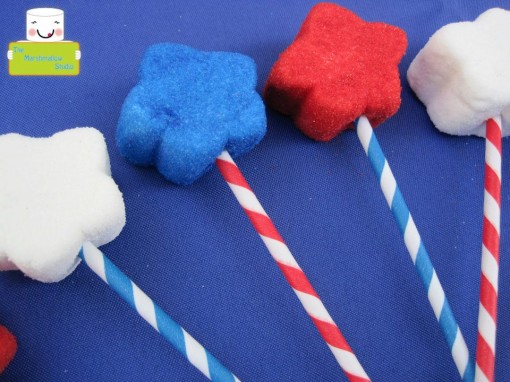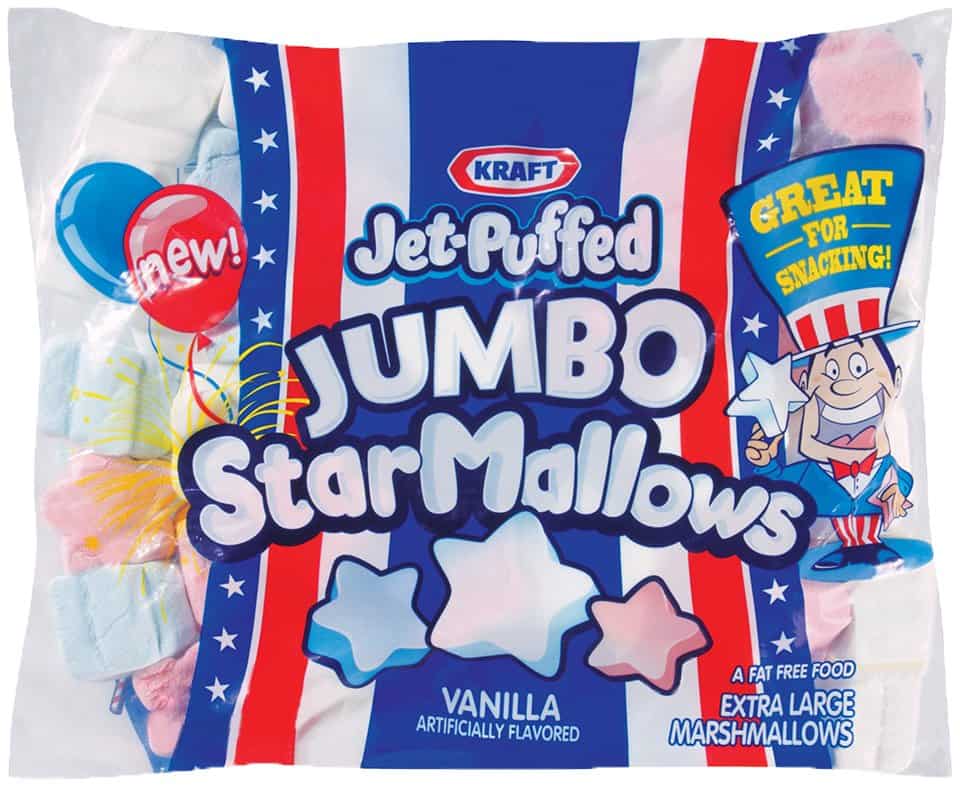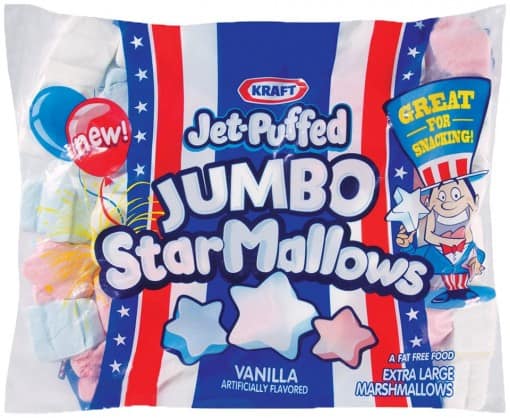 I decided to dip some of my StarMallows in chocolate, add sprinkles and use them to top cupcakes.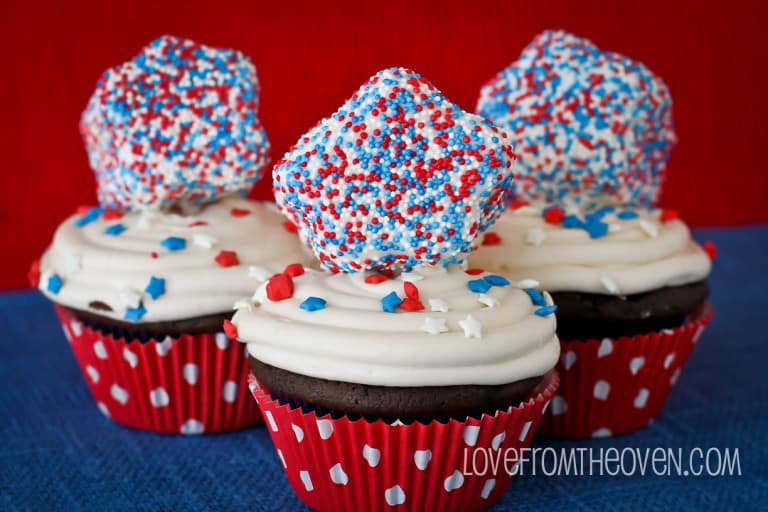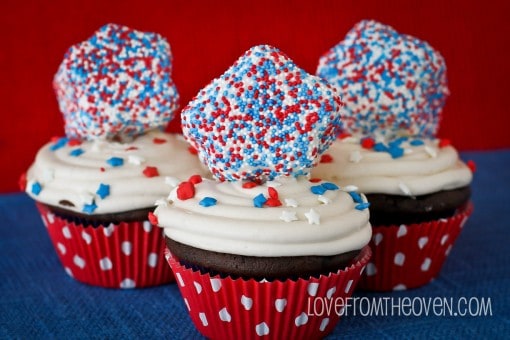 I started by gathering up my ingredients and supplies. Being that I'm every so slightly (and by that I mean totally) disorganized, I do best if I have everything laid out and ready to go before I melt my chocolate.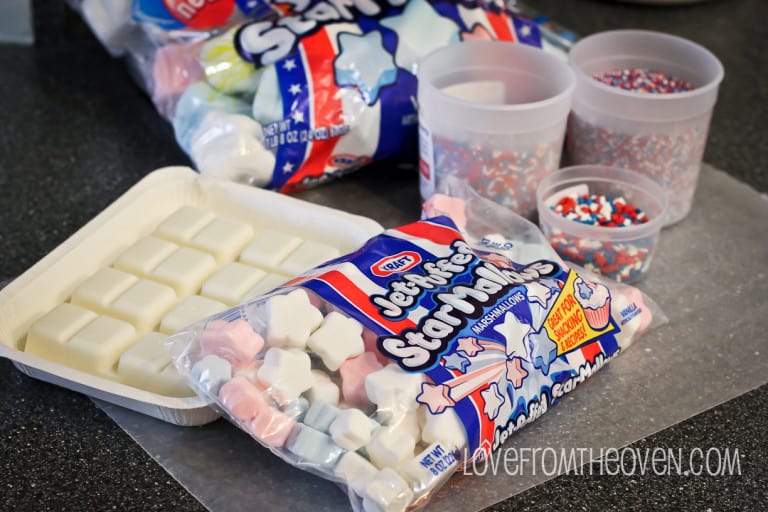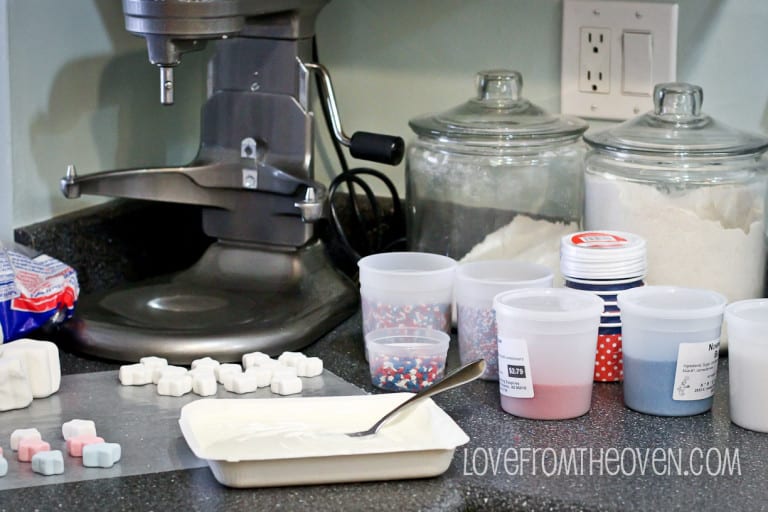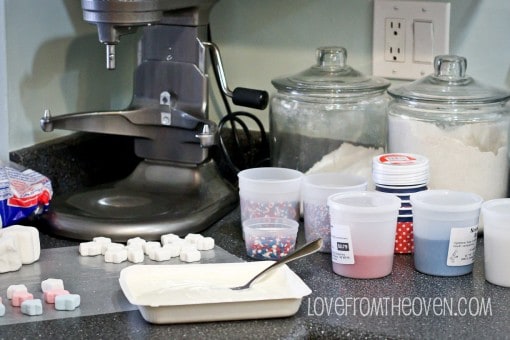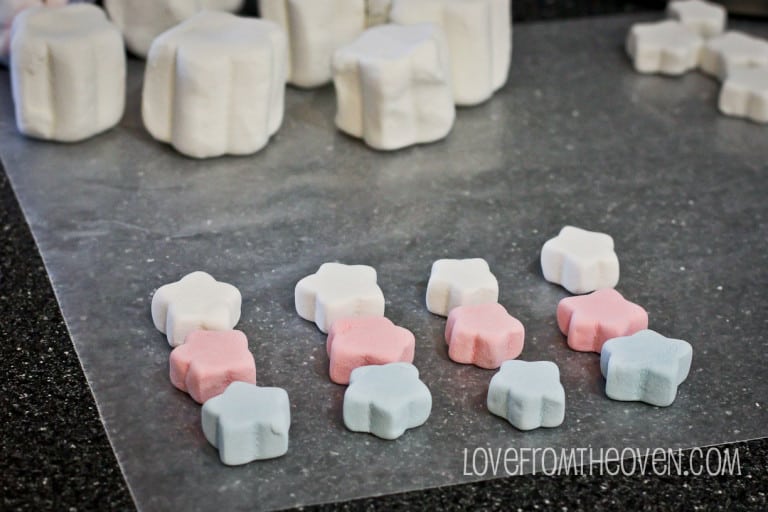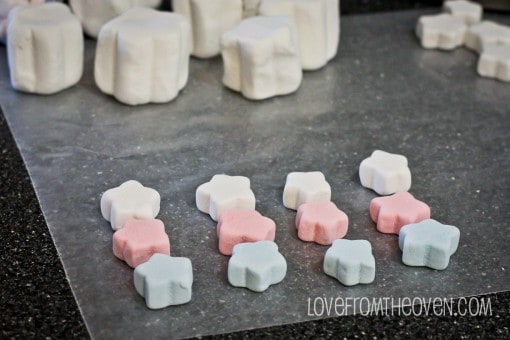 I used CandiQuik Vanilla Coating. I knew I was going to use these to put on the top of cupcakes, so I cut my lollipop sticks down a bit to be just the size I wanted. You aren't limited by the size they come in – customize them to meet your needs!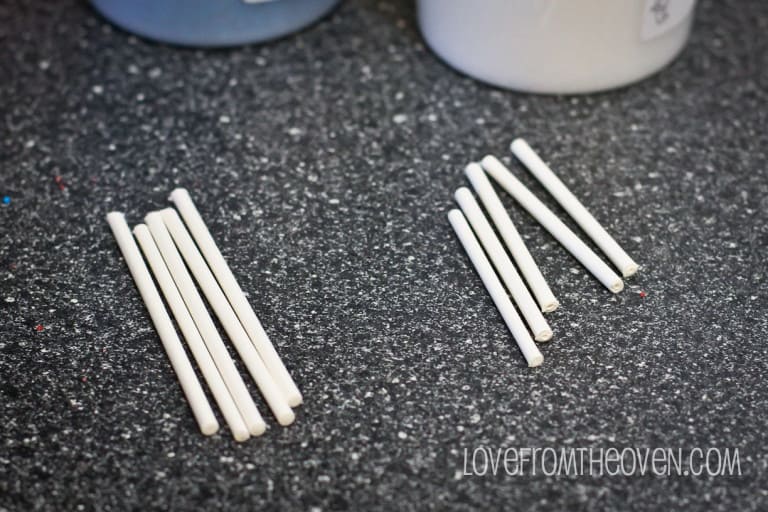 For my Jumbo StarMallows, I first dipped my sticks into my coating, and then inserted them into the StarMallows, then let them set.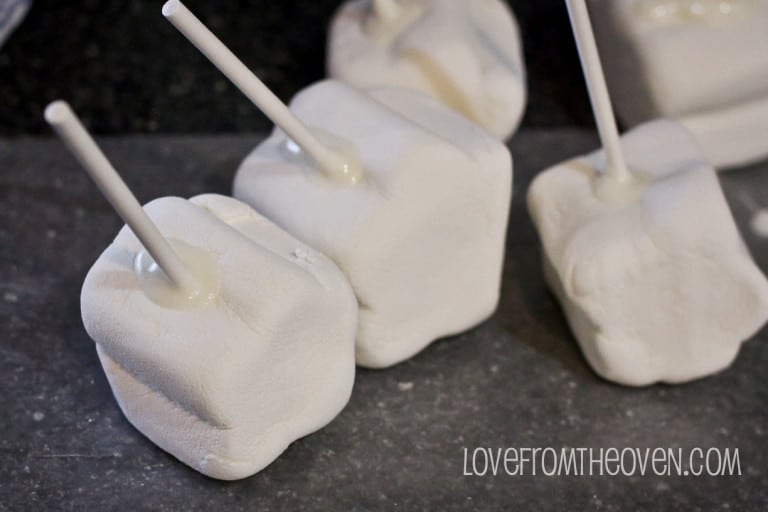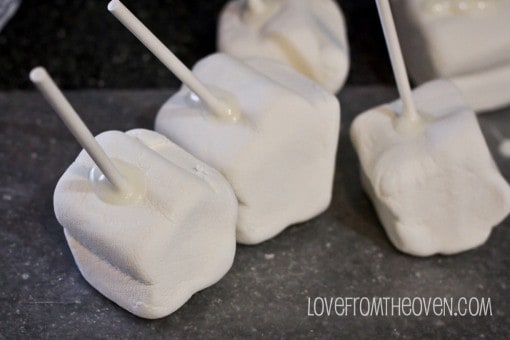 Once the chocolate around the stick had set, I dipped my entire StarMallow into the coating and then covered with sprinkles.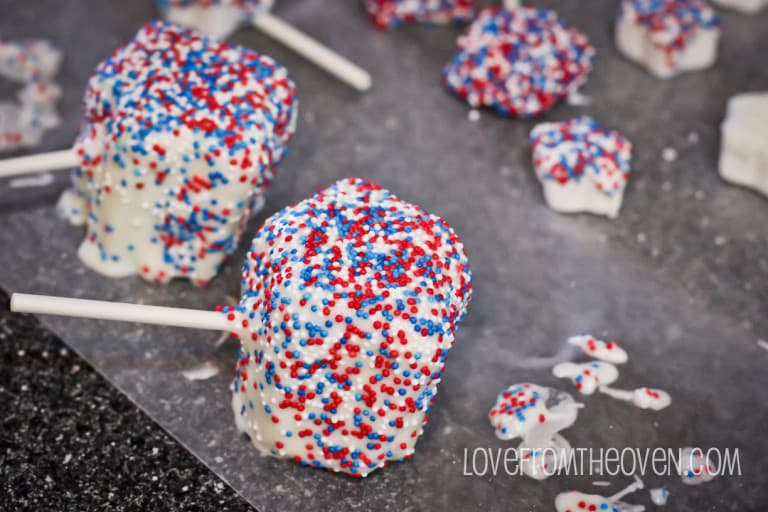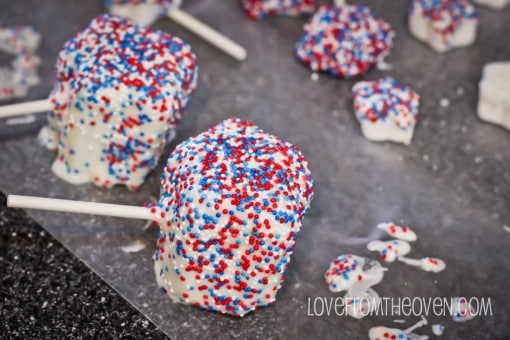 For the smaller StarMallows I only dipped the fronts/tops of marshmallows into the coating.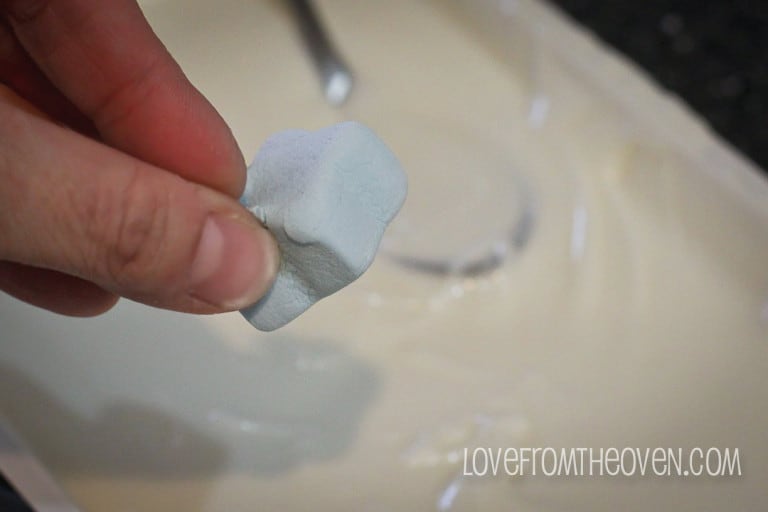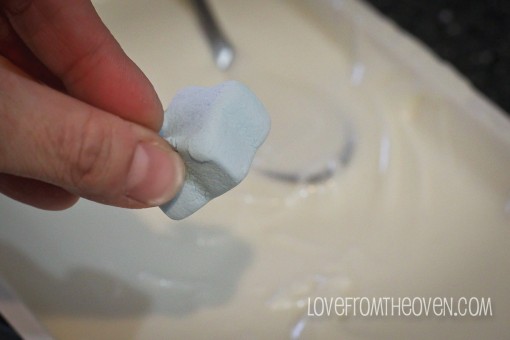 And then added my sprinkles. To see my method for adding sprinkles, check out this post and video.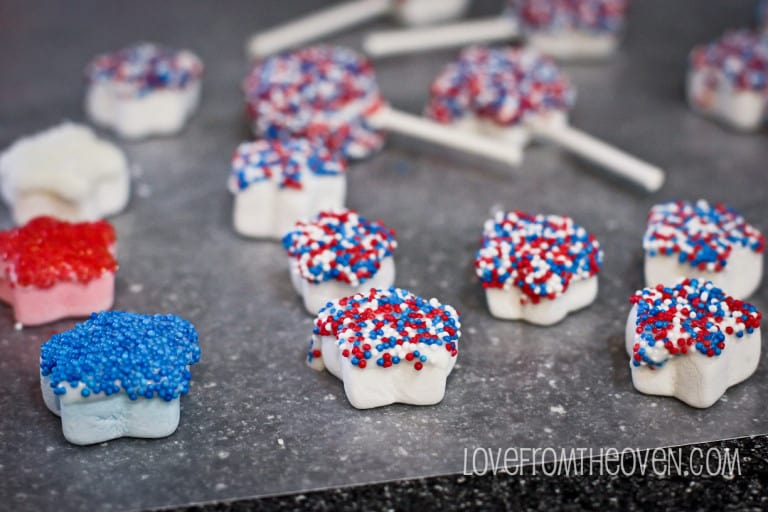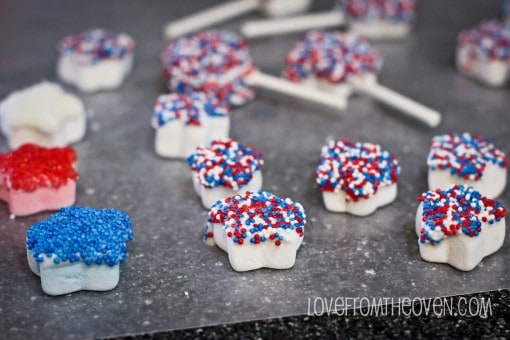 I was planning to put some of the StarMallows onto sticks, so dipping just the fronts allowed me to put them on the sticks after they were dipped and covered in sprinkles, which made for easy decorating. How fun is this StarMallow-Kabob? While this fun treat can hold it's own without pairing up with a cupcake, I think it's a fab cupcake topper.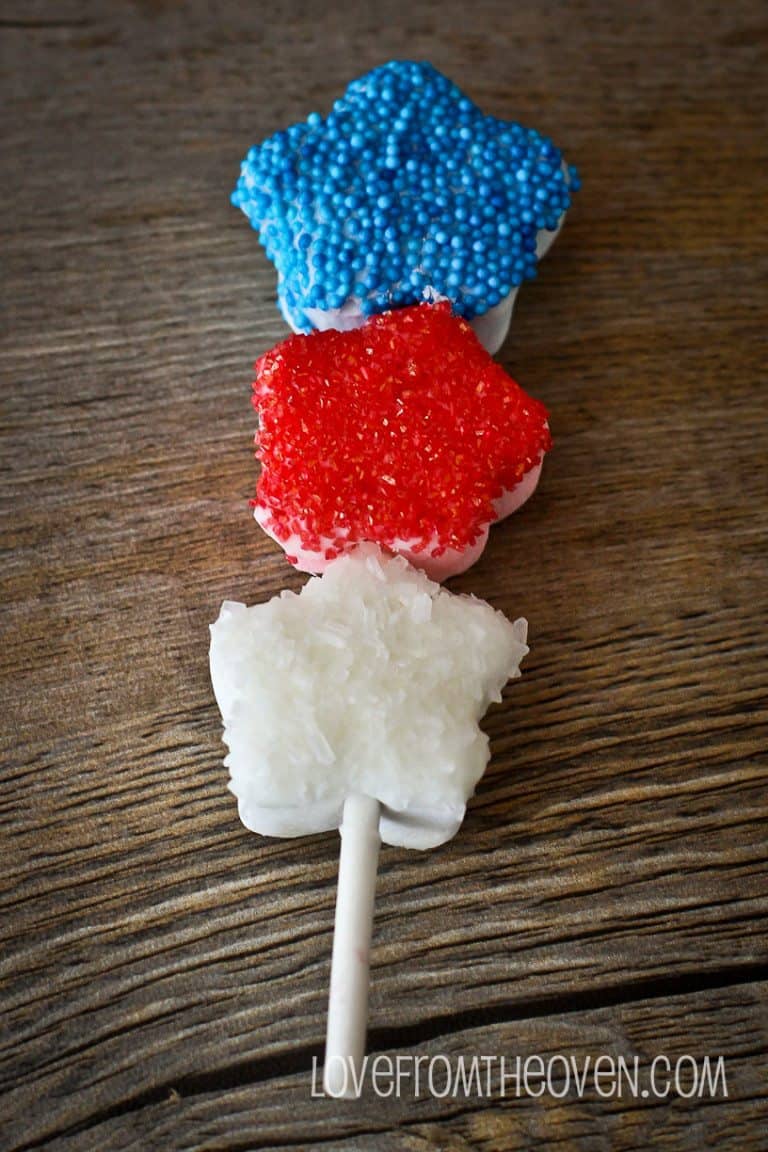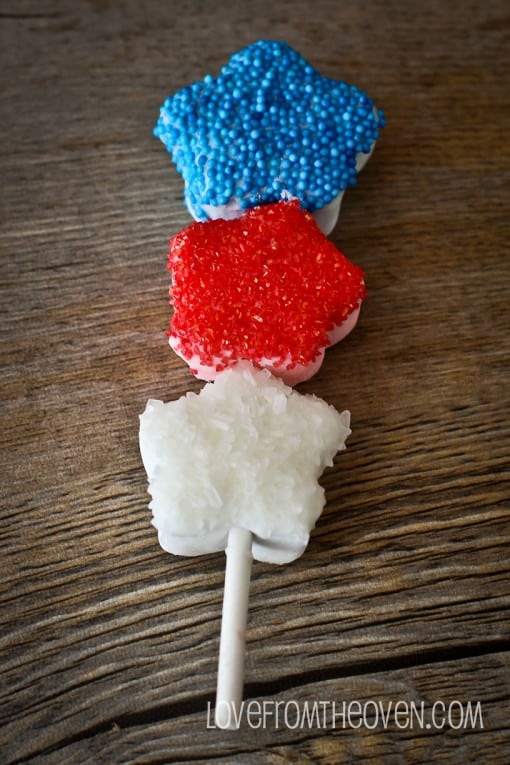 I whipped up some chocolate cupcakes, frosted them with vanilla frosting and added sprinkles. You could totally use store bought / bakery cupcakes if you are short on time. This would be a great way to make them more personalized and fun. Once my cupcakes were ready it was time to top them with my chocolate covered StarMallows and JUMBO StarMallows.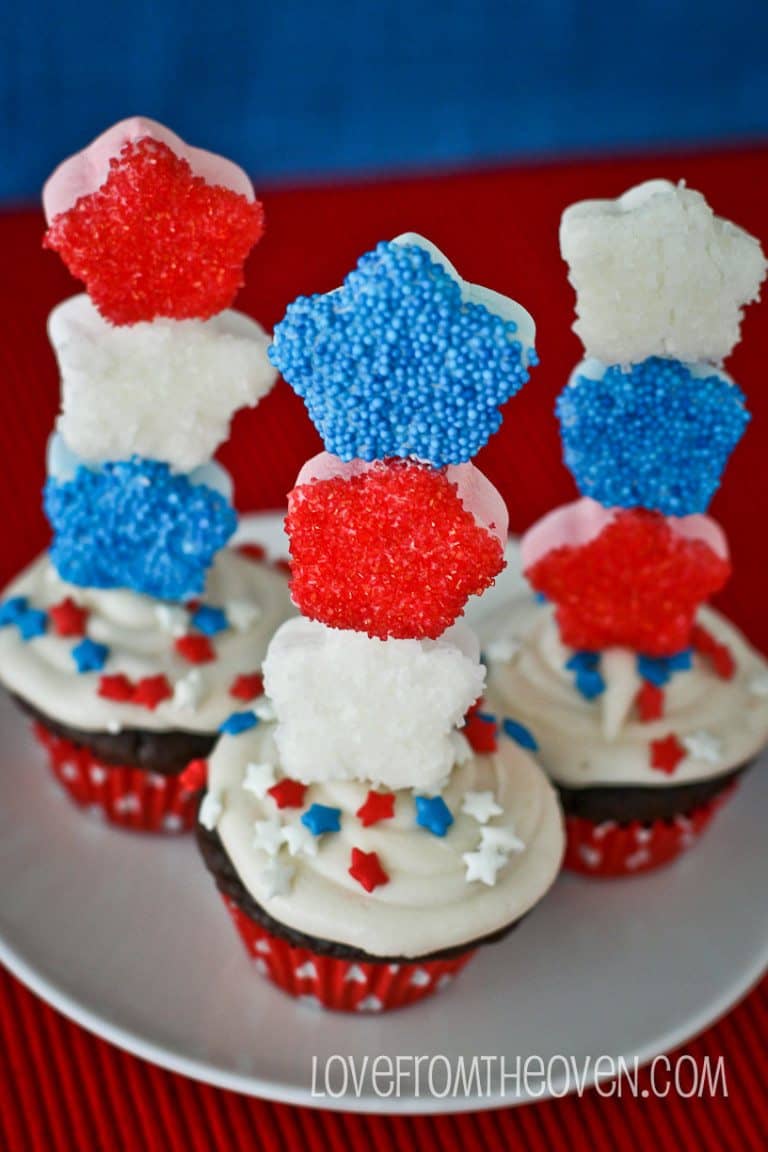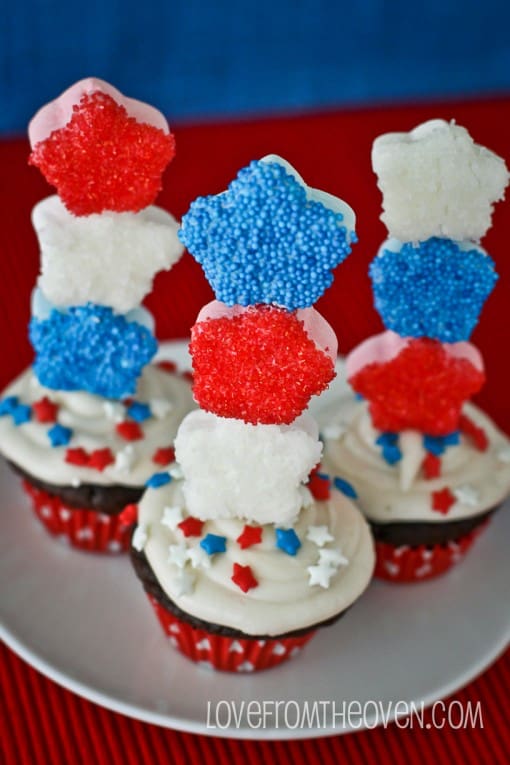 Single StarMallows on top of cupcakes and mini cupcakes…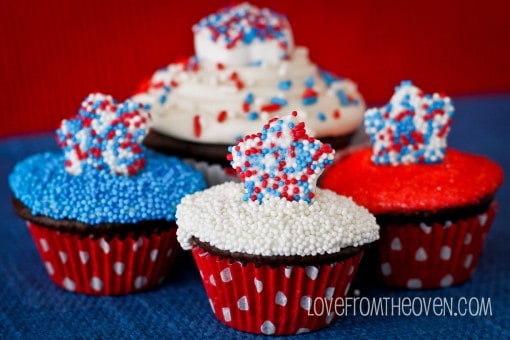 The ones standing on the mini cupcakes were on sticks, the ones on the larger cupcakes are simply set into the frosting.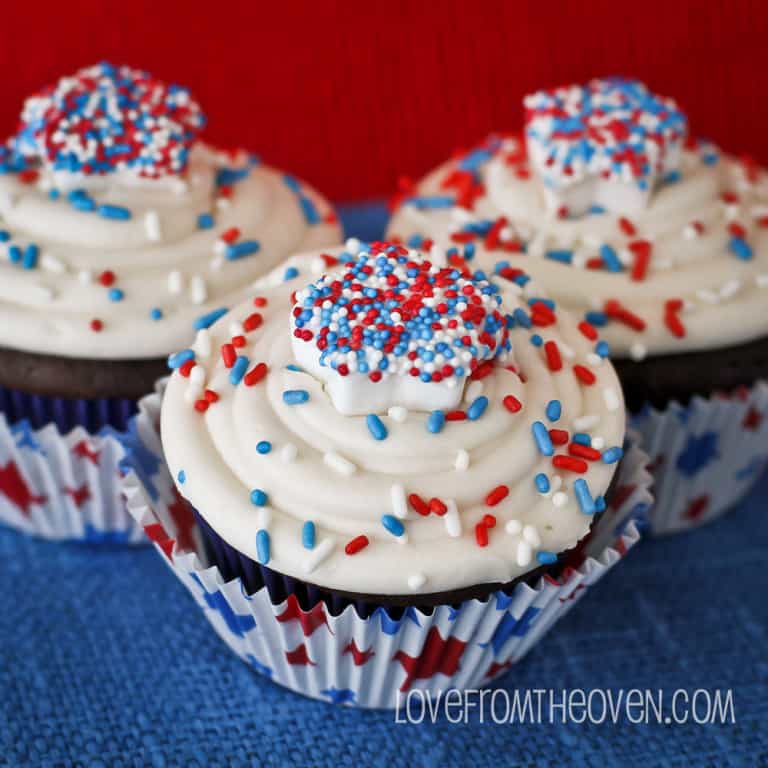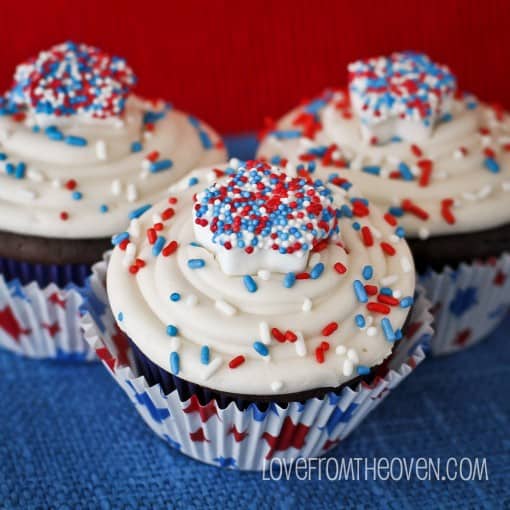 JUMBO StarMallow cupcakes. These JUMBO StarMallows are on sticks and completely covered in chocoalte..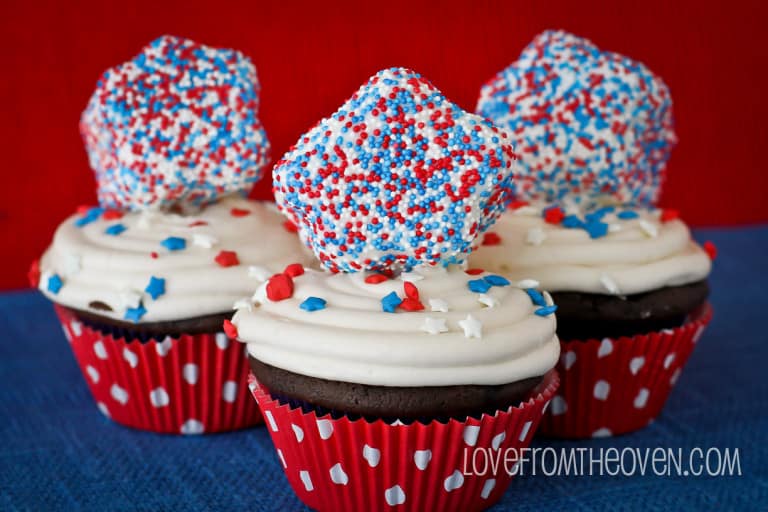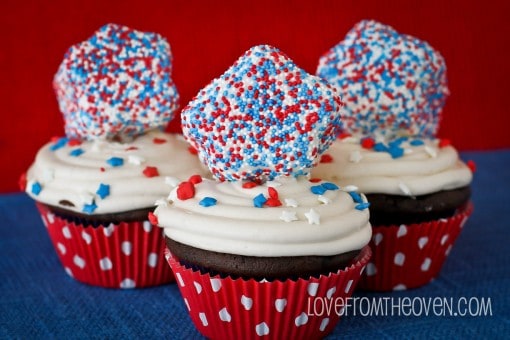 A fun and easy treat to bring to those holiday parties and bar-b-ques.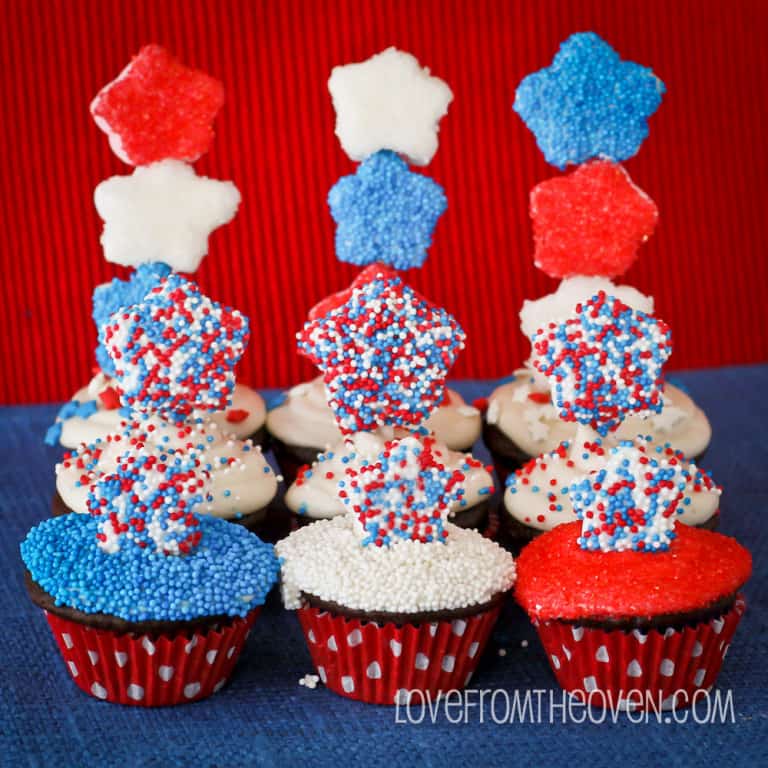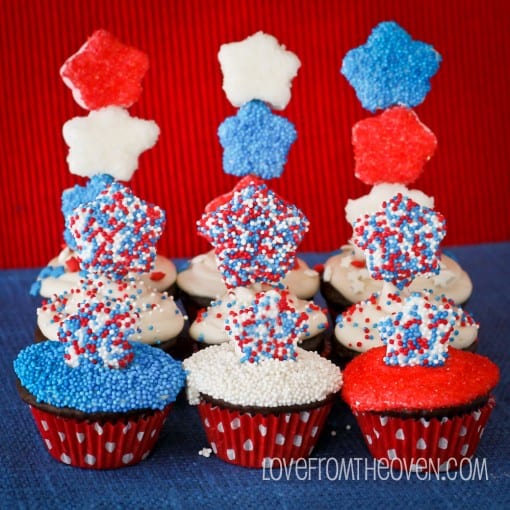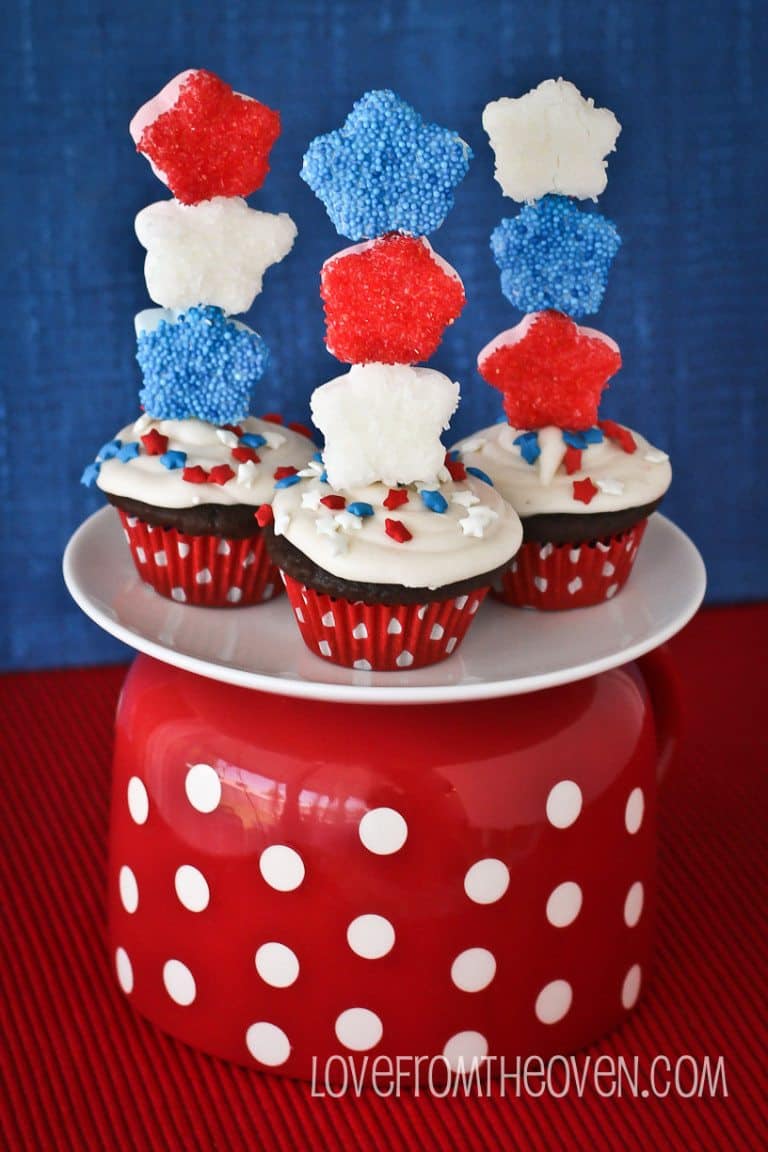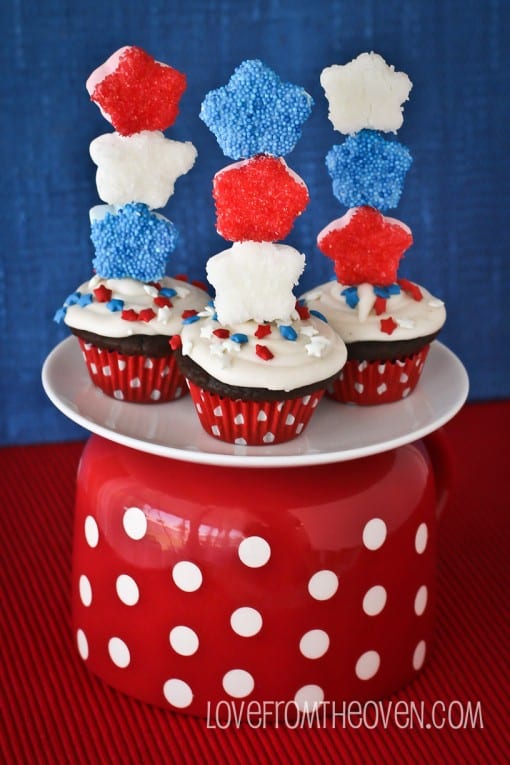 Would you like to whip up some sweet treats using Jet-Puffed Marshmallows? One lucky Love From The Oven Reader will win a Sweet Package Filled With Jet-Puffed Marshmallows! The package will include…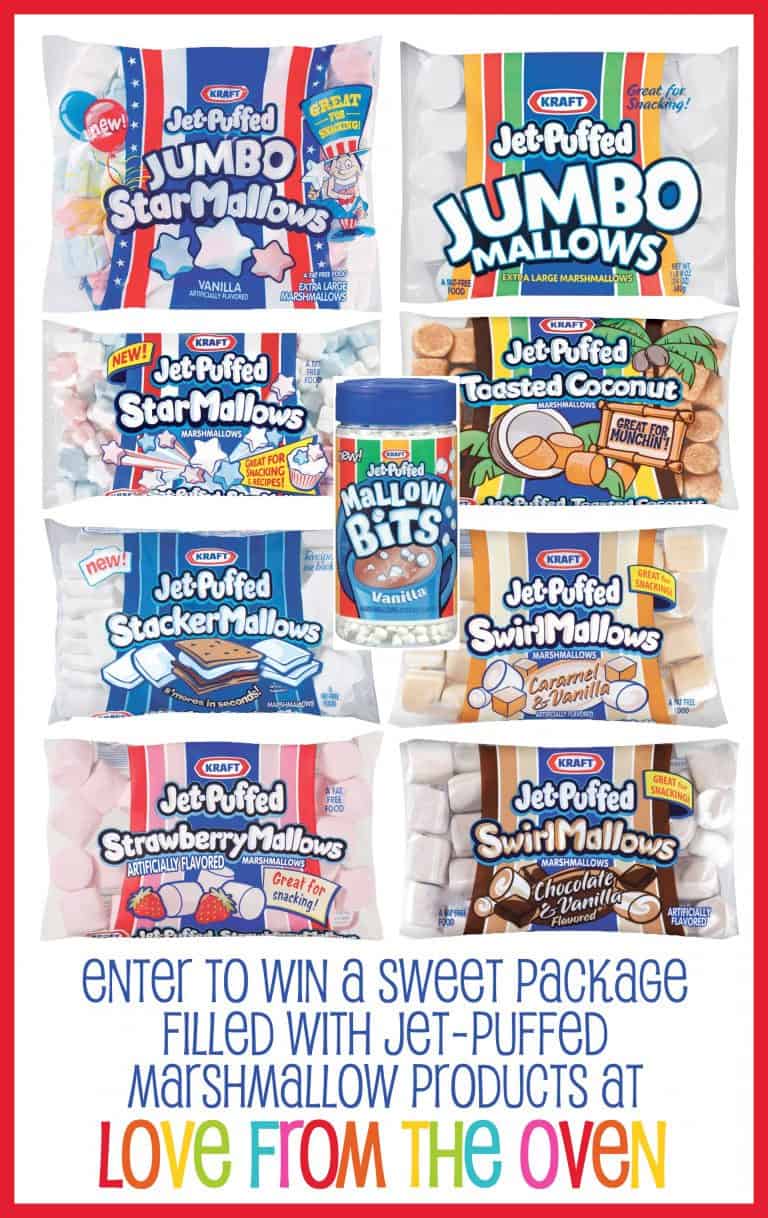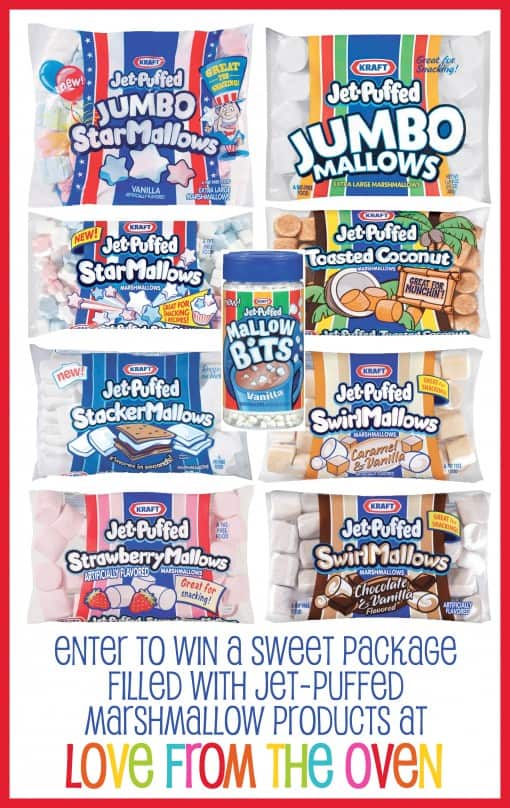 (1) Jumbo StarMallows
(1) StarMallows
(1) Vanilla Mallow Bits
(1) StackerMallows
(1) StrawberryMallows
(1) Jumbo Mallows
(1) Toasted Coconut
(1) SwirlMallow Chocolate
(1) SwirlMallow Caramel
To enter, use the Rafflecopter application below. Click the "Log In To Enter This Giveaway" through Facebook or by email. Open to US Residents only. Winner will be selected randomly on Wednesday, June 22, 2012. For complete rules for giveaways at Love From The Oven, please visit our Giveaway Page. GOOD LUCK!
a Rafflecopter giveaway
Kraft Foods is providing the prizes for this program at no cost to me. This program is not administered or sponsored by Kraft Foods or its affiliates, but solely by Love From The Oven.