I absolutely adore a combo of salty and sweet. There is something about saltiness cutting into sweetness that I really don't think can be beat. Pretzels seem to partner so well with chocolate and I've been trying to find more creative ways to pair the two. Let's see what bakers and bloggers have been doing with salty sweet combinations…
I have a few of my own to share, I'll start with my chocolate covered pretzels. I make these often and they are super easy. These are my go to treat to bring to get togethers or to use as party favors and I make them for almost every holiday.
Chocolate Covered Pretzels From Love From The Oven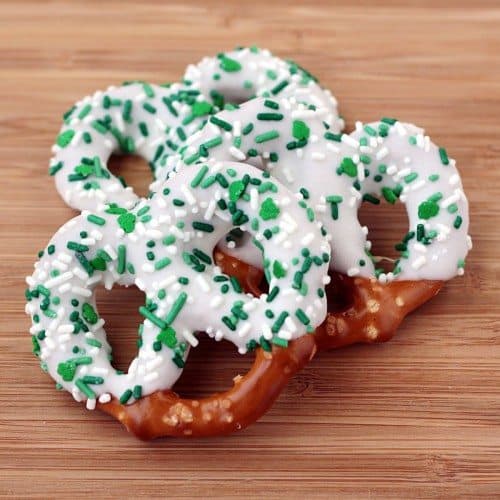 These Caramel & Chocolate Chip Brownies are the first recipe I ever made with a pretzel crust. Let me just say that I do not know how I've lived 30+ years with out pretzel crust. AMAZING. Make it. Even if you don't make the brownies. The crust is crazy cakes. I would marry this crust.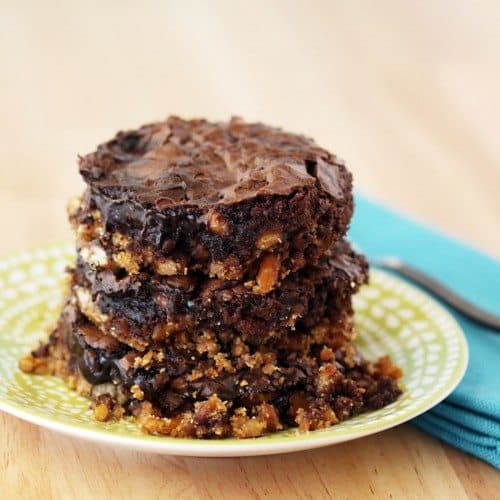 This Deep Dark Delicious Chocolate Ice Cream is pretty much one of the greatest desserts ever. Pretzel cones rock my world.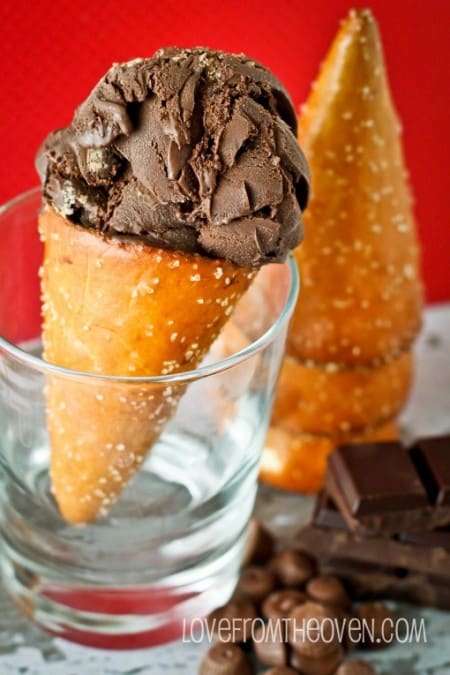 My Brownie Pretzel Pie recipe from PieOgraphy.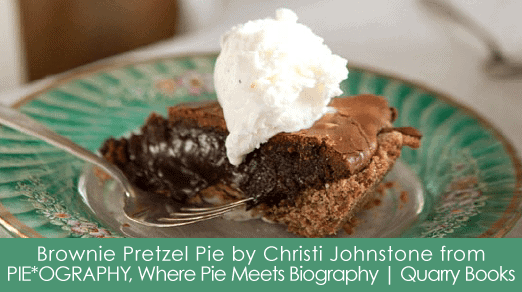 My Double Chocolate Peanut Butter Pretzel Bites were something I whipped up while trying to find something to make with a bag of half melted peanut butter cups. God bless those peanut butter cups for melting, because these were delicious.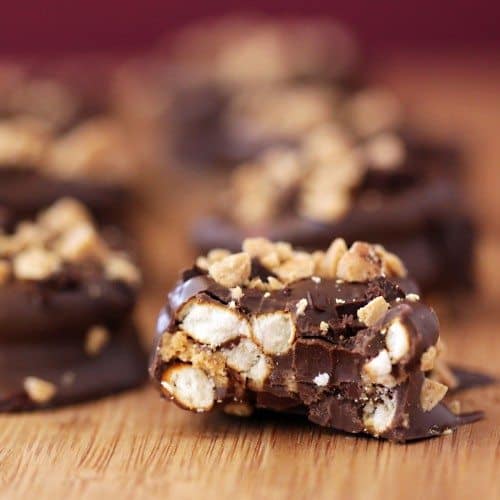 Chocolate Caramel Pretzel Magic Cookie Bars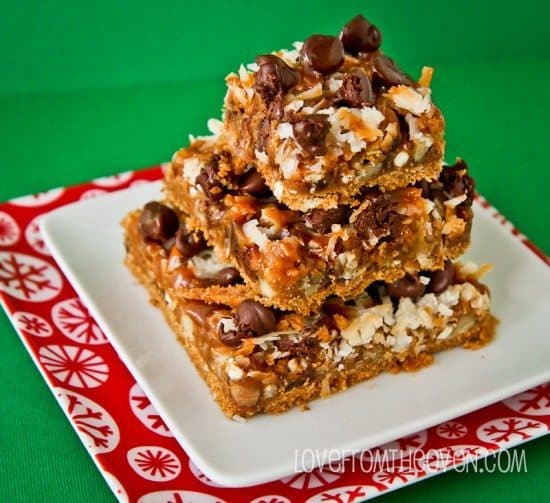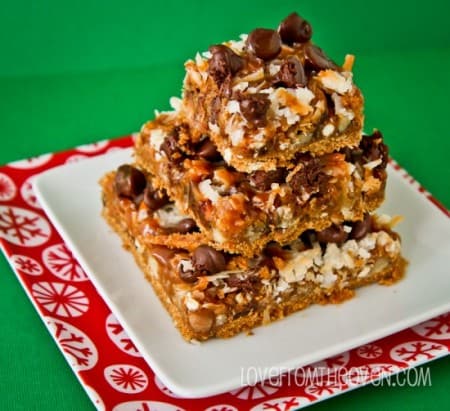 Peanut Butter Pretzel Filled Brownies. Salty Sweet Recipe overload, in a very good way.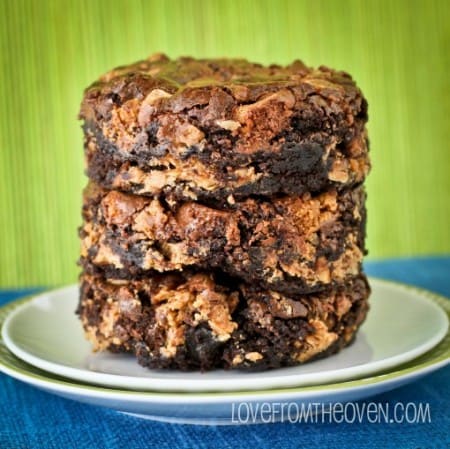 And Caramel Pretzel Filled Brownies. Can you tell I like my salty sweet recipes in the form of brownies?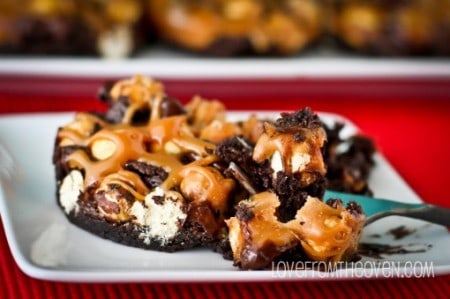 Here are some of the treats that bakers and bloggers are making with pretzels and chocolate…
Peanut Butter Pretzel Ice Cream & Chocolate Covered Pretzels From Alana Bread
Homemade Pretzel Twix From Chocolate & Carrots
Pretzel Toffee Bark From Big Girls Small Kitchen At Babble The Family Kitchen
Salted Caramel Pretzel Cookie Cups From EasyBaked
Chocolate Pretzel Fudge From Eat At Home
Chocolate Peanut Butter Pretzel Bars From The Craving Chronicles
Chocolate Peanut Butter Pretzel Cupcakes From Lighter And Local
Peanut Butter Pretzel Tart From Sweet Treats And More
Pretzel Pecan Chocolate Chip Blondies From Buttermilk Bakes
Chocolate Pretzel Frozen Custard From A Spicy Perspective
Cookie Dough Truffles With Crushed Pretzels From Crustbakes
Kitchen Sink Peanut Butter For Healthy Food For Living
Chocolate Peanut Butter Pretzel Tartlets From Manifest: Vegan.
Quick And Easy Chocolate Pretzel Bites From Love From The Oven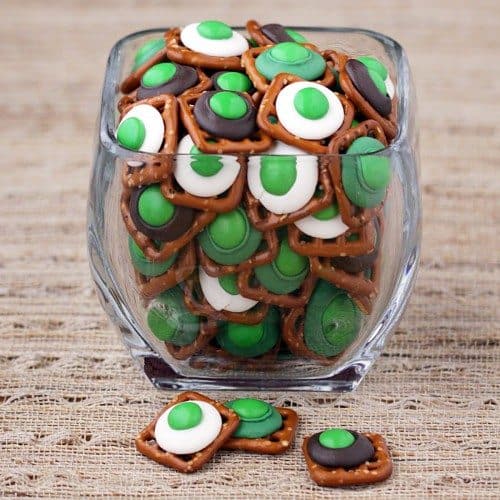 Cowboy Cookies From Sweet Peas Kitchen
Chocolate Peanut Butter Pretzel Cupcake From Did Someone Say Party?
Caramel Pretzel Bites From This Homemade Life
Peanut Butter Pretzel Truffles From The Capitol Baker
Pretzel Cookies In A Jar From Foodbeam
Burnt Butter And Pecan Cupcakes With Pretzel Icing From The Island Of Dr Gateau
Pretzel Cookies From The Foodie And The Family
Peanut Butter Crunch Brownies From Spoonful Of Sugar
Almond Rolo Pretzels From Week Of Menus
Chocolate Covered Brownie Pretzel Pops From Love From The Oven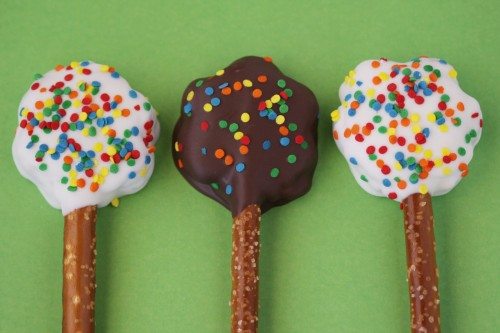 Caramel Pretzel Bites From The Busty Baker
Chocolate Brownies With A Pretzel Crumble From Heather Christo Cooks
White Chocolate Pretzel Stuffed Rice Krispies Treats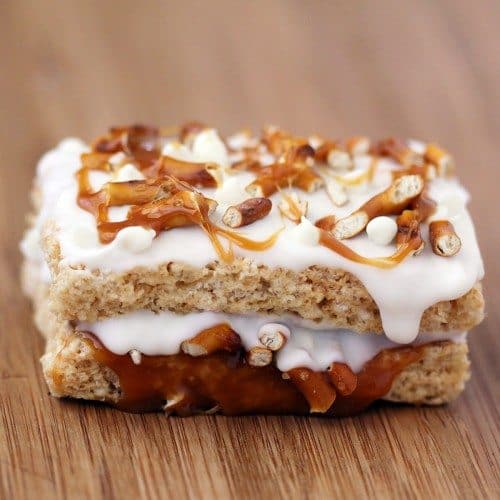 Oreo Cheesecake Pretzel Sandwiches from Rather Be Baking
Gluten Free Sweet And Salty Chocolate Caramel Pretzel Cake From Breaking Bread
Oreo Pretzel Fudge From Beantown Baker
Pretzel Shortbread From Vanilla Sugar
Chocolate Chip Pretzel Bars From Dana Treat
Kitchen Sink Bundt Cake From Sugar Plum
Fudgy Eggnog Pretzel Bark From Recipe Girl
Pretzel Crusted Caramel And Chocolate Brownie Cups From Zupas
Chocolate Covered Coconut & Caramel Pretzel Samoa Pretzels From Love From The Oven