One of my absolute flavor combinations is salty and sweet. It's hard to beat – almost perfection. I recently came across these Pretzel Balls from HK Anderson online, and after searching (obsessively) for months, I finally found them.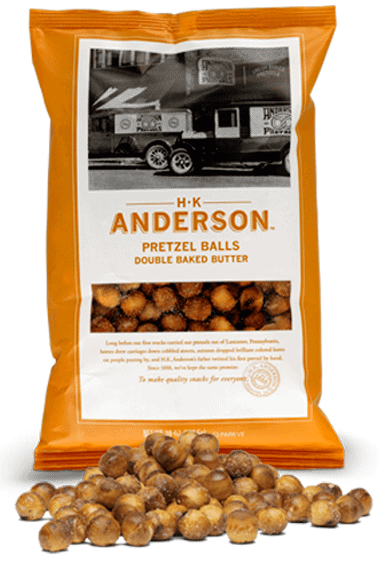 I found some small sized bags of these at Big Lots. Mine were called Popcorn Style Pretzel Balls, but I think they are the same thing. The company has a product finder online, but most of the stores I went to carried the other items and not these cute little pretzel balls. I hate to ever point out when a company doesn't reply to customer inquiries, but unfortunately I never heard back from HK Anderson when I contacted them on multiple occasions to see if they could look up a store where I could find this actual product (versus just stores that carry their products in general). Thankfully I did finally find them on my own, and to celebrate, it's now Salty Sweet Week. We'll start with these…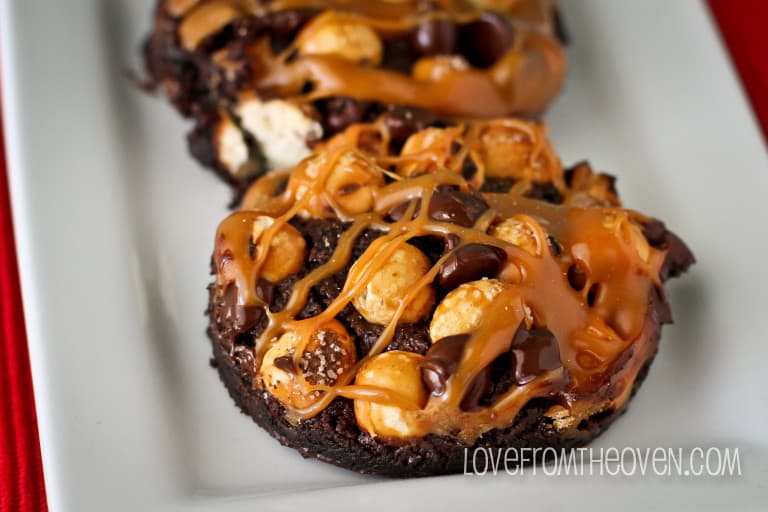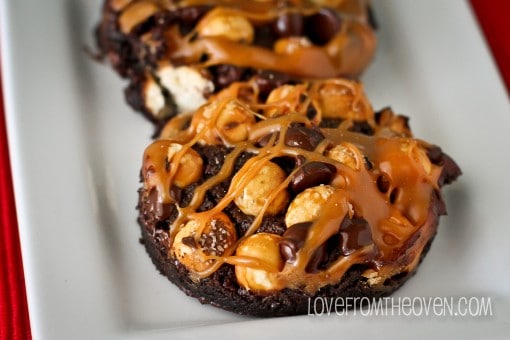 Chocolate Caramel Pretzel Brownies. Oh. My. Word.
I will be honest, my first batch of these didn't turn out how I wanted them to. I put the pretzel balls, caramel bits and chocolate chips in the batter (as a center layer) and while they were tasty, they all just kind of melted into the brownies. My second batch I decided to add my chocolate chips and caramel after baking and that was the winning way to go.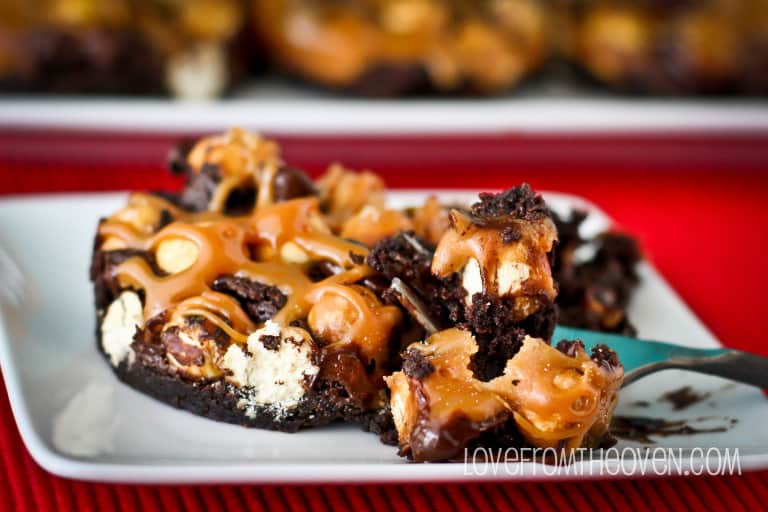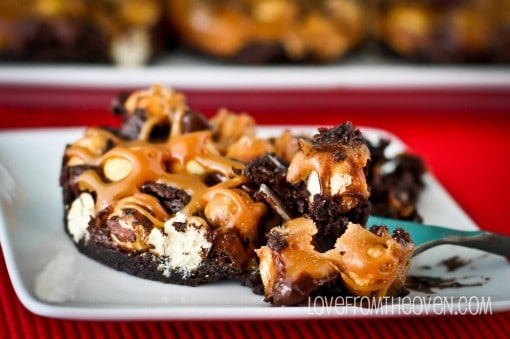 I used my favorite homemade brownie recipe for these (though I didn't include candy canes, just omit!). I LOVE this recipe, it has never lets me down. It manages to cook up a brownie solid enough to cut and plate but it's also wonderfully moist. You could certainly use another brownie recipe or a box brownie mix as well.
As far as the amounts for the pretzels, caramel and chocolate chips, those are truly a "to taste" or just eyeball it type of thing. Add as little or as much as you'd like.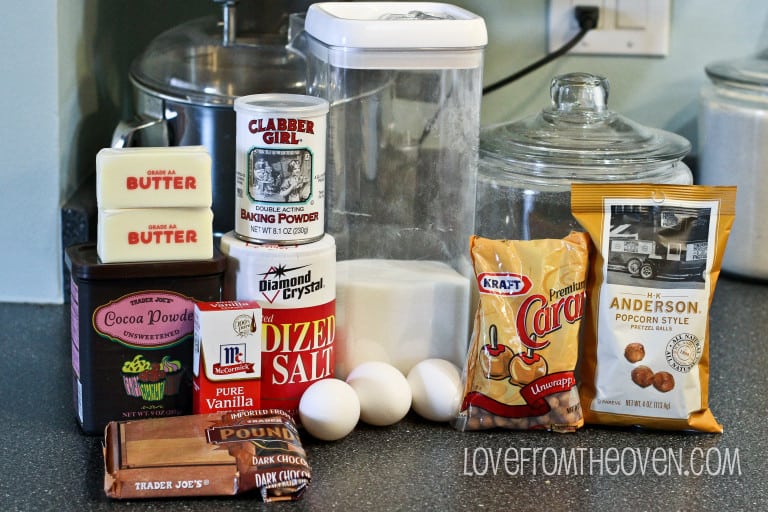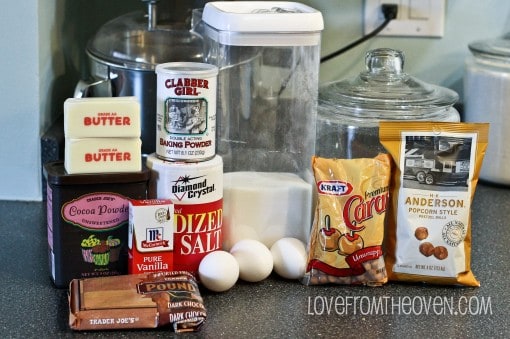 After putting my brownie batter in the pan, I added one bag of my pretzel balls to the top and then baked.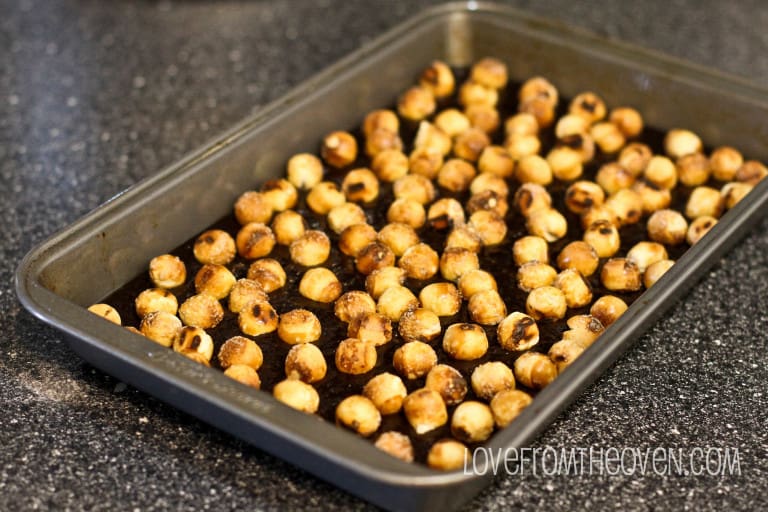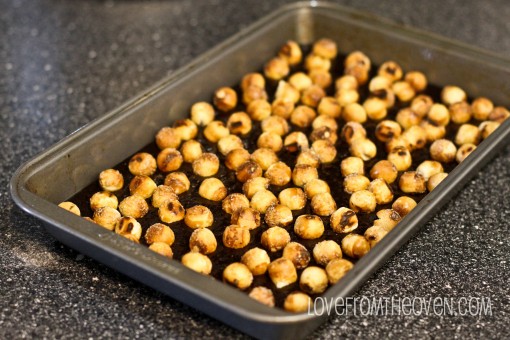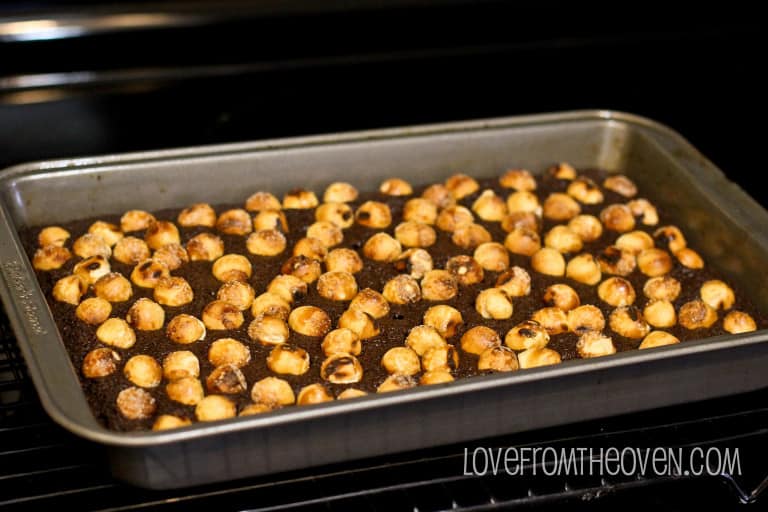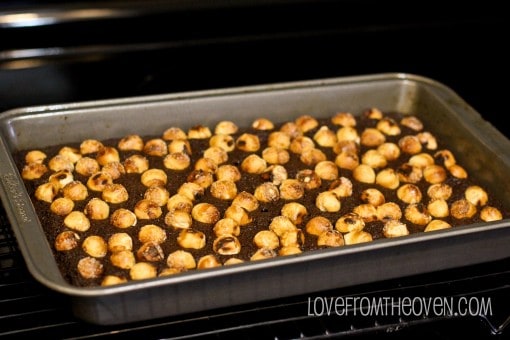 Immediately after taking them out of the oven, I added about 2/3 cup of dark chocolate (I was going to use my Trader Joe's Pound Plus bar but at the last minute switched to chocolate chips – I'm kind of an impulsive baker).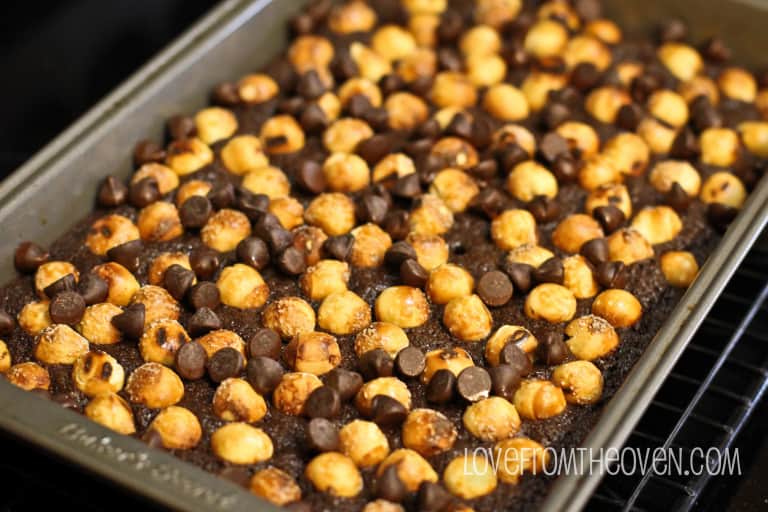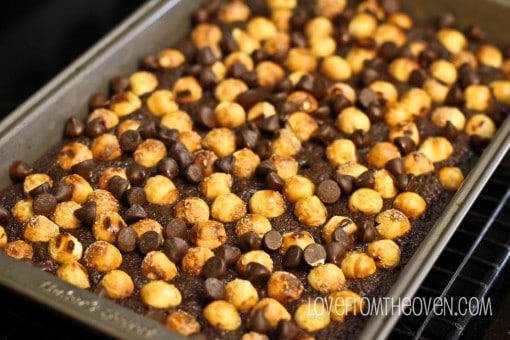 They melted just enough to mix in with the pretzels and brownies. I then melted some Kraft Caramel Bits (follow the directions on the bag – I usually follow the Caramel Apple directions to melt my caramel) and drizzled over the brownies.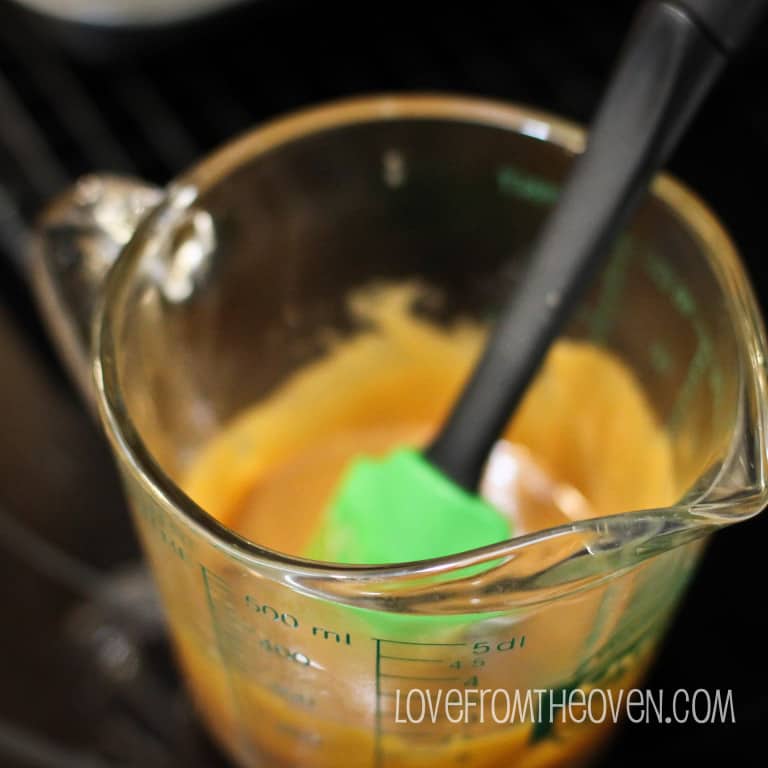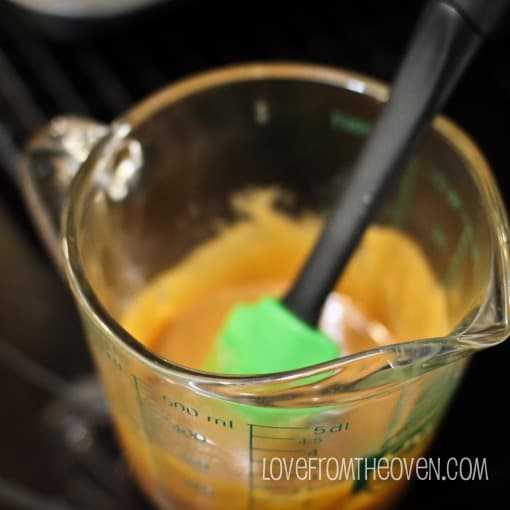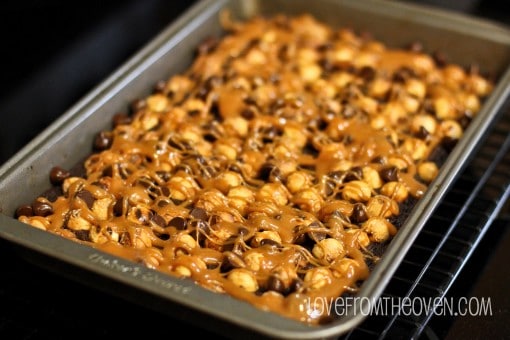 Let cool and cut.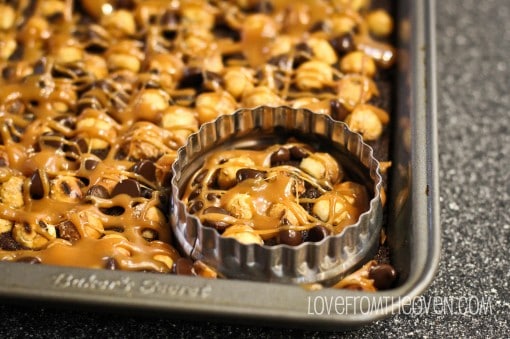 SO good. Seriously my favorite flavor combo ever.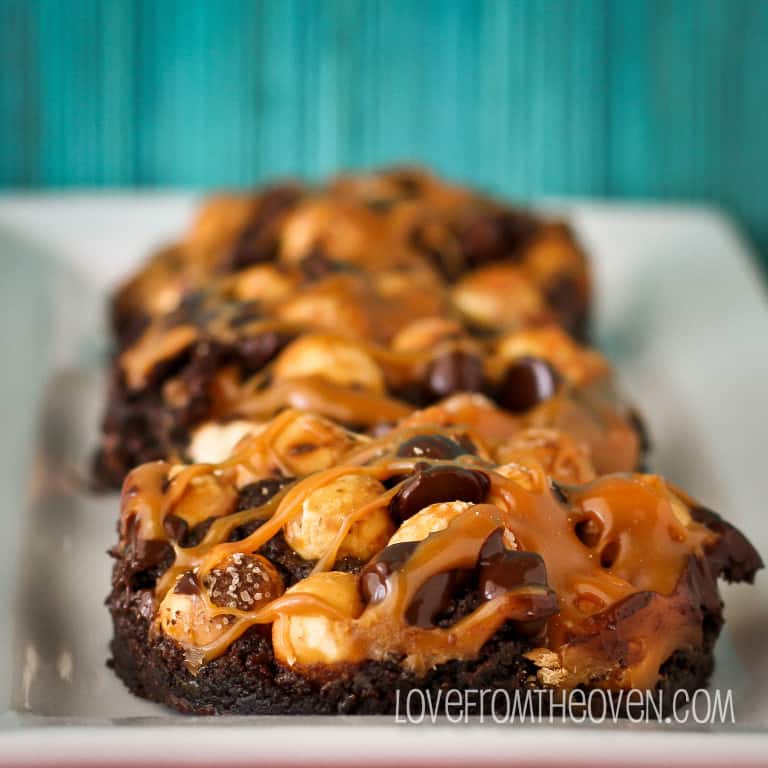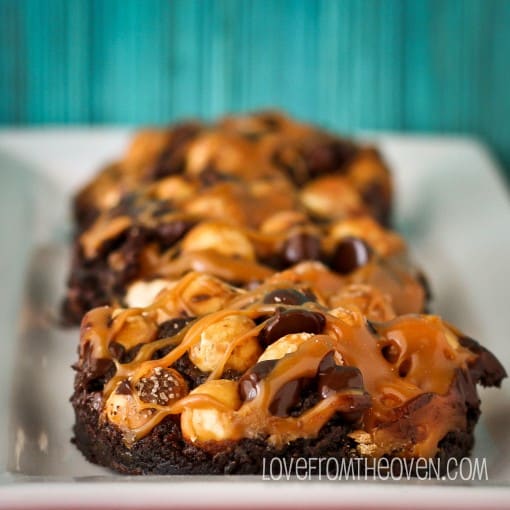 If you can't find HK Anderson Pretzel Balls, just substitute your favorite pretzels.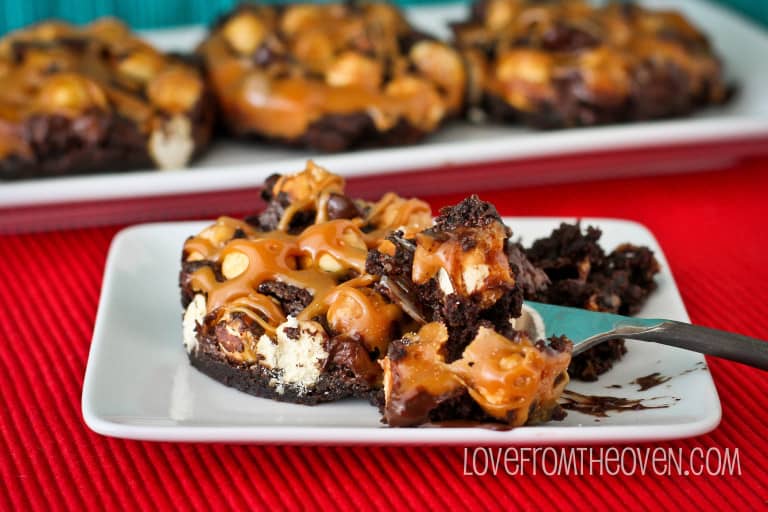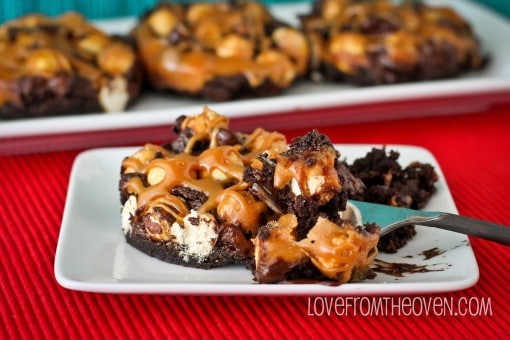 If you love salty and sweet treats as much as I do, stay tuned this week for more yummy recipes. In the meantime, you can also check out some of my other favorite caramel, chocolate and pretzel recipes on the site, including my Caramel & Chocolate Chip Brownies With Pretzel Crust…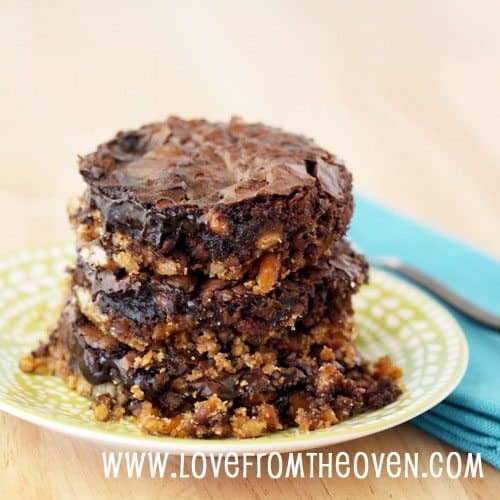 Or Caramel Chocolate Pretzel Cupcake Cones…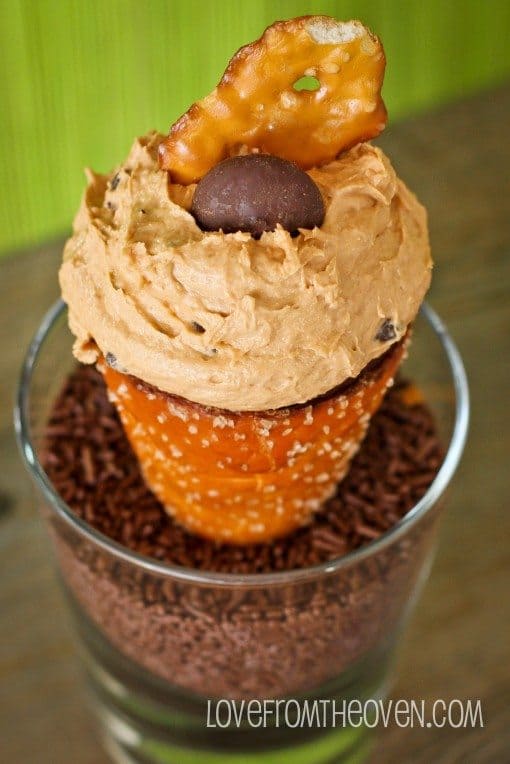 Enjoy!