Last week I shared an easy and delicious recipe for Chocolate Chunk Ice Cream with you, and today I'm going to share a fun way to serve ice cream for summer parties or get togethers.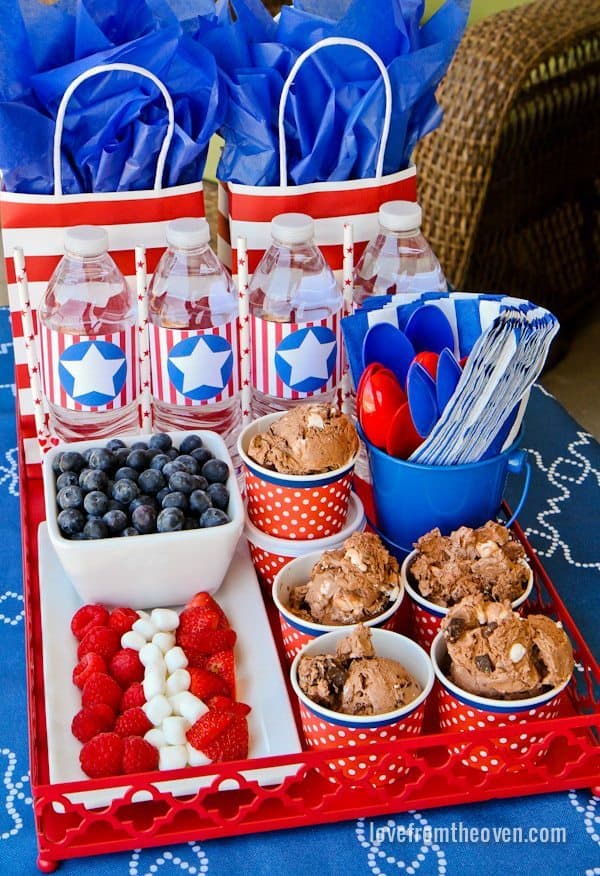 You can find the recipe for these Chocolate Chunk And Marshmallow Sundaes in the is post. I love this recipe, it's incredibly easy and you don't even need an ice cream maker!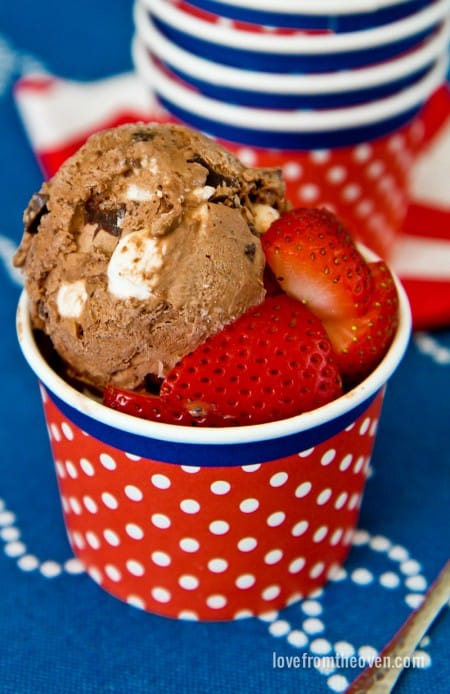 Here in the desert (also known as Phoenix) ice cream is always a huge hit, but let's be real, when it's 115 degrees outside, ice cream also melts fast. When serving ice cream to a crowd, the ice cream scooped into the first bowl can easily be melting by the time you get to the third bowl and let's not even talk about the last bowl. As a hostess this can stress me out a little bit, so my favorite trick to serving ice cream in the summer is to scoop up my ice cream ahead of time into individual containers, and freeze them ready to serve.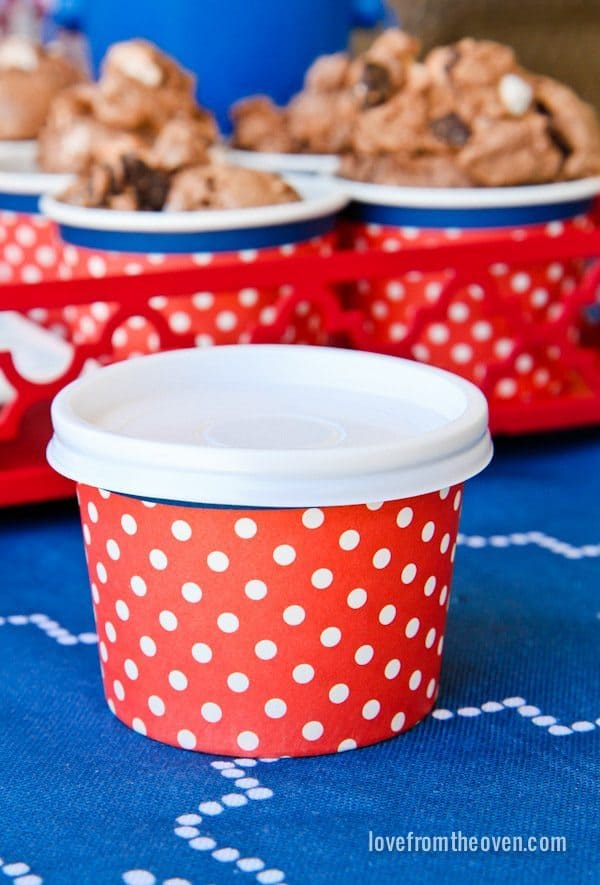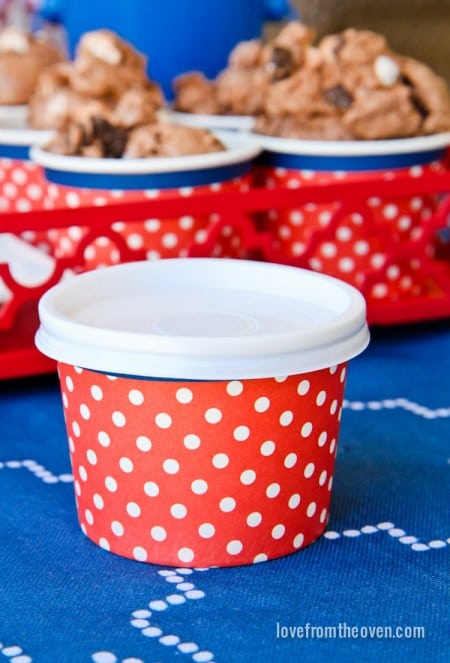 This simplifies serving dessert SO much. I have always wanted to be one of those carefree easy breezy hostesses, but I'm not. I sometimes get a bit stressed wanting to take care of everyone at once. This is one of those tricks that helps with that immensely. I find the disposable ice cream cups at my local craft stores, and have even seen reusable ones. I can scoop up my ice cream early in the morning when the kitchen is still cool, pop them back into the freezer, and they are ready to go come dessert time.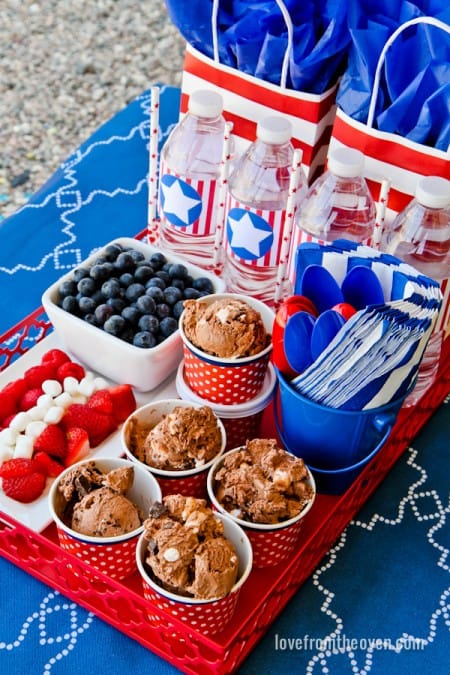 This Chocolate Chunk Ice Cream is perfect for making sundaes, and that can be kept easy as well. This sundae station was great for Memorial Day and is perfect for Fourth Of July. All you need is your cups of ice cream, some fresh fruit and some marshmallows, along with any other toppings your friends and family might enjoy.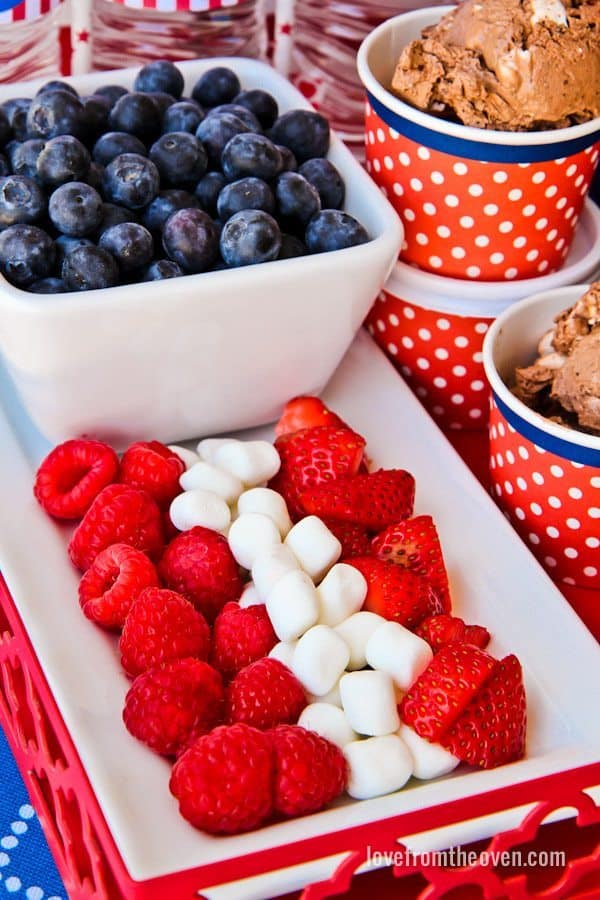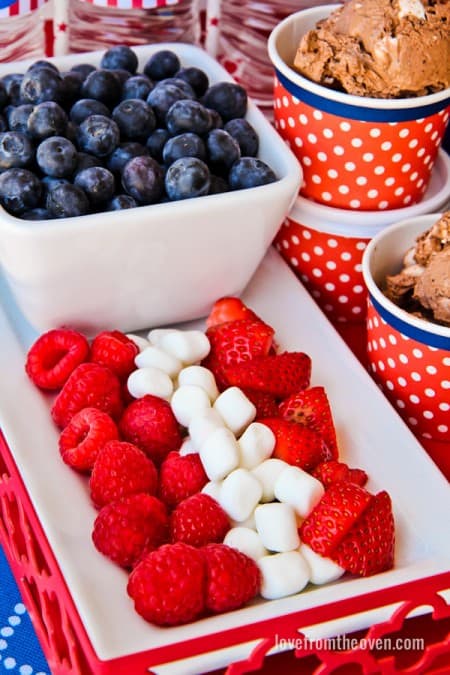 I used blueberries, raspberries, strawberries I cut into bite size pieces and KRAFT Miniature Marshmallows. By washing and cutting my fruit ahead of time, I simply placed my fruits and marshmallows on a plate when it was time to serve dessert. I love how the red, white and blue colors of this dessert do double duty and not only taste great, but look adorable and decorative.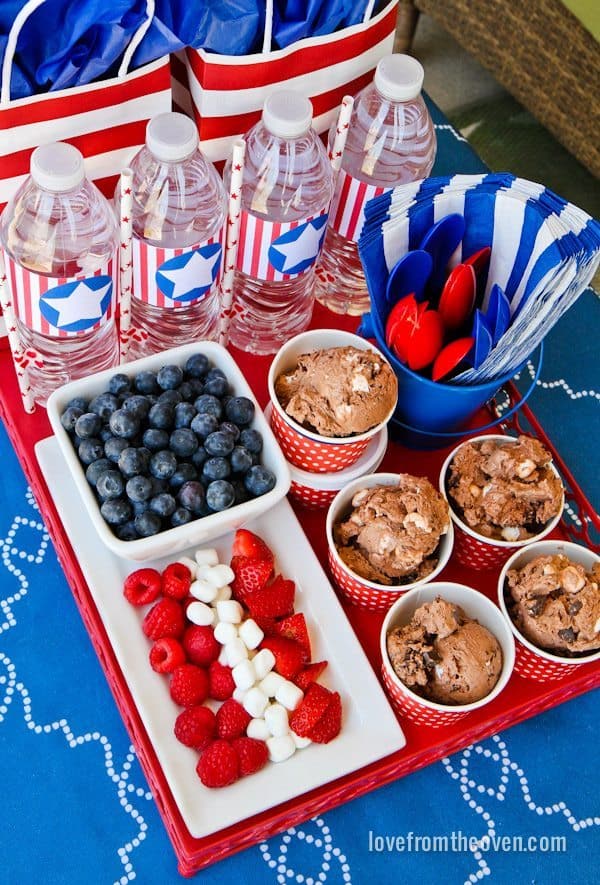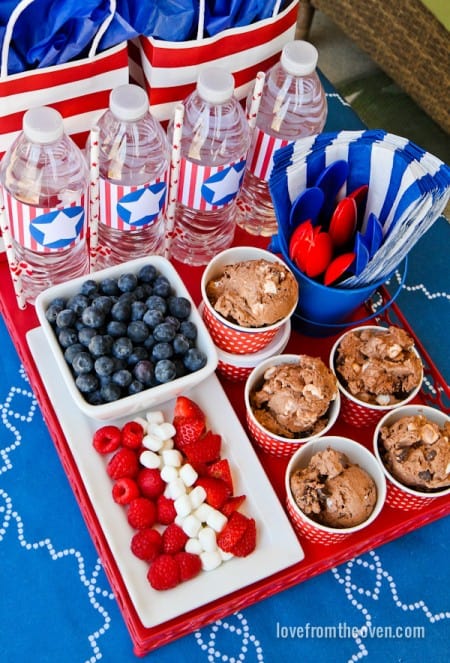 Also doing double duty being both decorative and functional are the napkins, spoons and even the water bottles. I love to decorate with a theme, such as red, white and blue for 4th of July, but I don't always want to buy a bunch of items I might not use often or have to find places to store the rest of the year. With more stores carrying fun and colorful items such as napkins and fun straws, it's so easy to work your decor right into your serving items.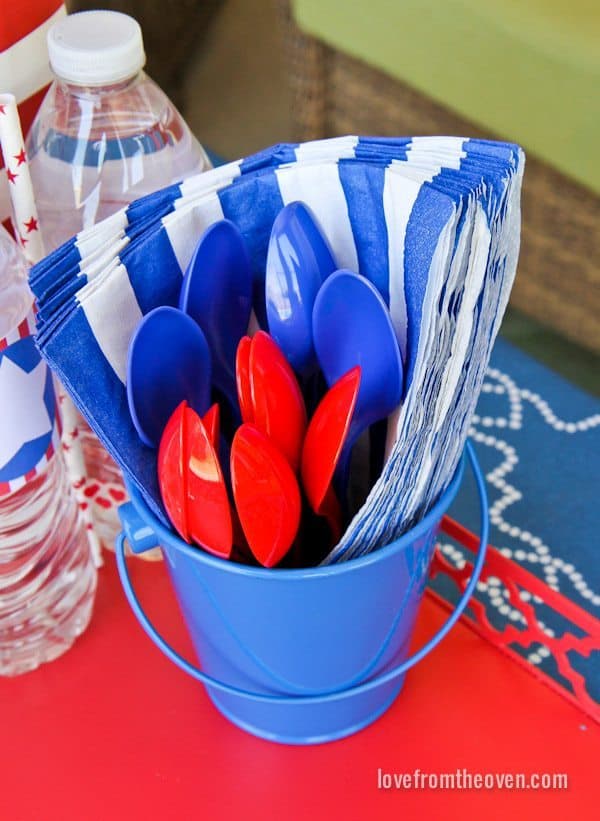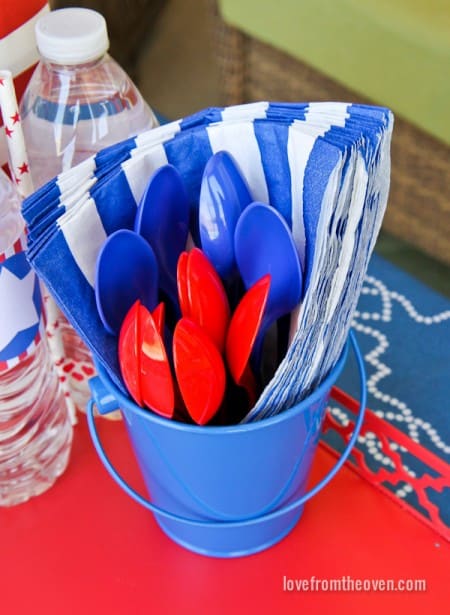 I made some simple printable red, white and blue wraps for my water bottles and attached them with tape. I used some cute washi tape to attach straws to the water bottles as well. It took just minutes and looked adorable.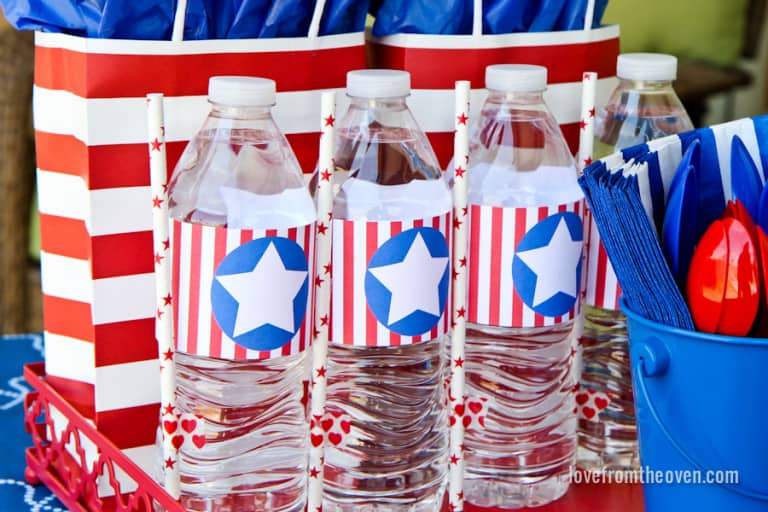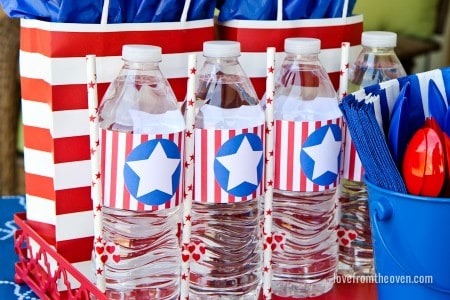 You can download my red, white and blue water bottle printable by clicking here. Simply cut out your red, white and blue strips of paper and attach them to your water bottles.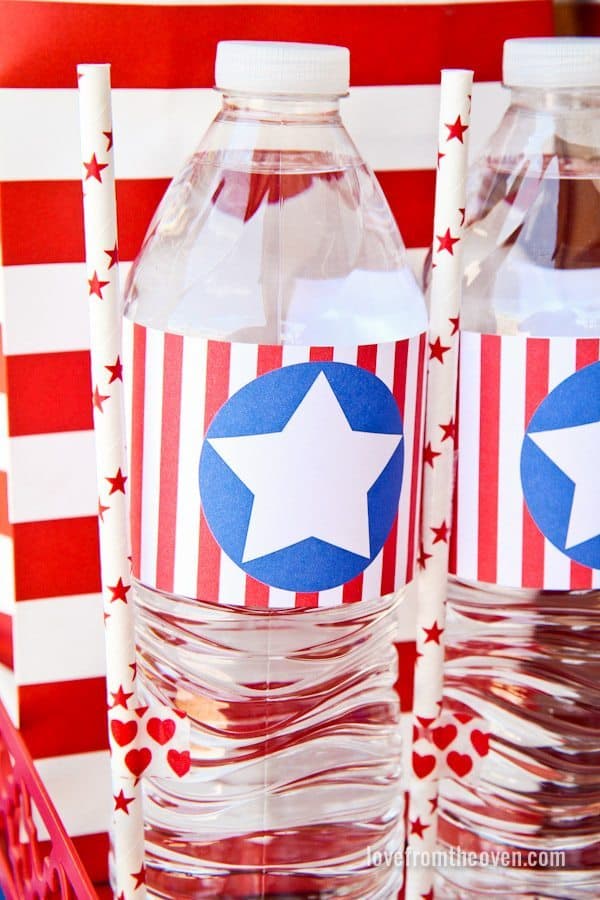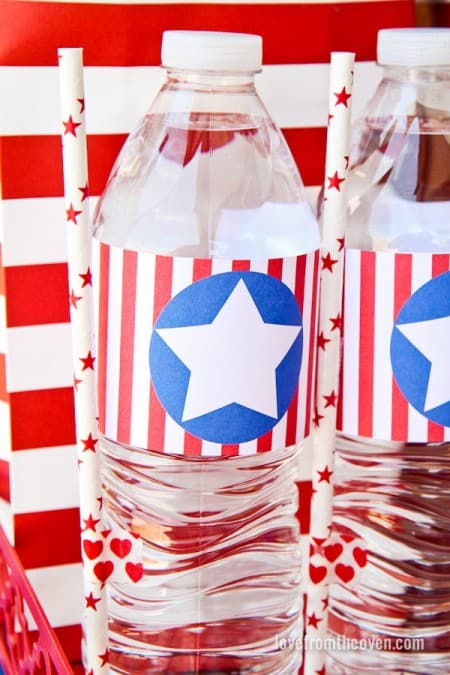 You can also have pens handy allowing guests to write their name on them, making it easy to know who each water bottle belongs to.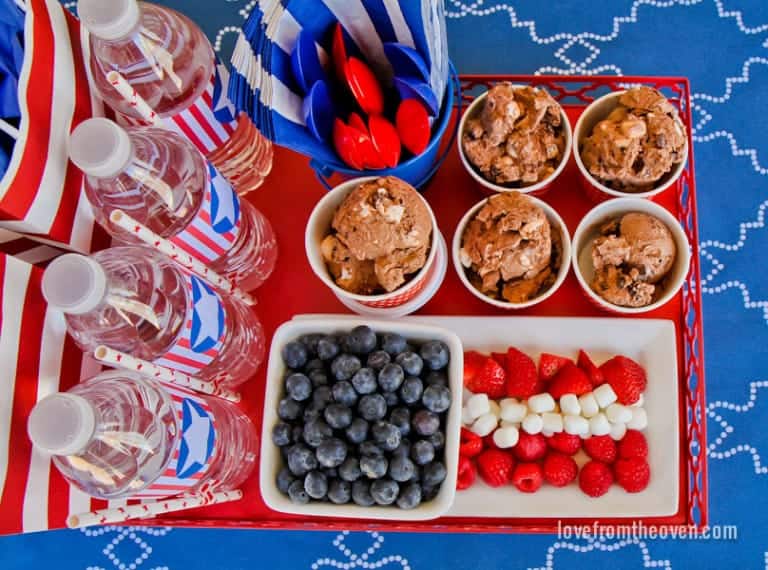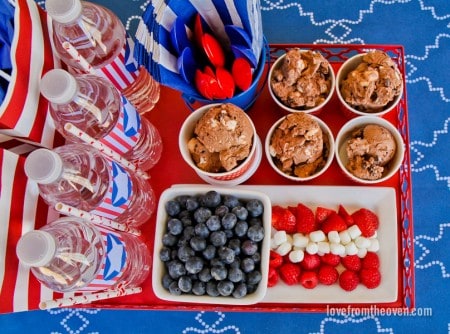 While this set up is perfect for Memorial Day and the Fourth Of July, you can easily switch up your fruits, topping and colors to make this dessert work for any them or party.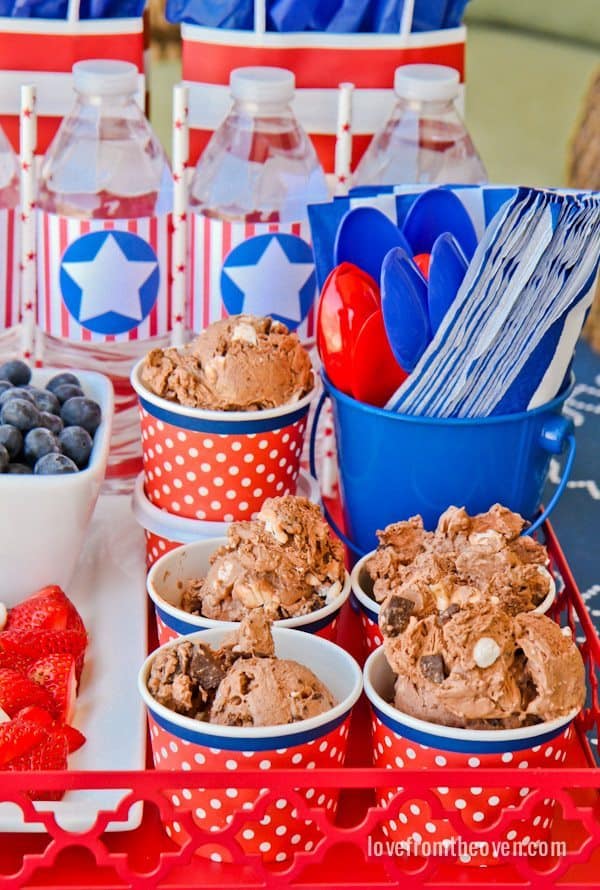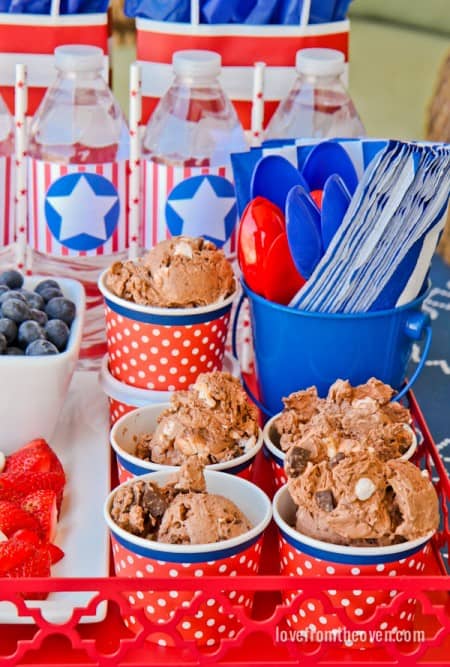 I love that this looks so fun and festive, but is really simple and stress free to pull together, allowing you to actually enjoy your dessert time with family and friends, versus rushing around like crazy trying to do it all at the last minute (wait, is that just me???).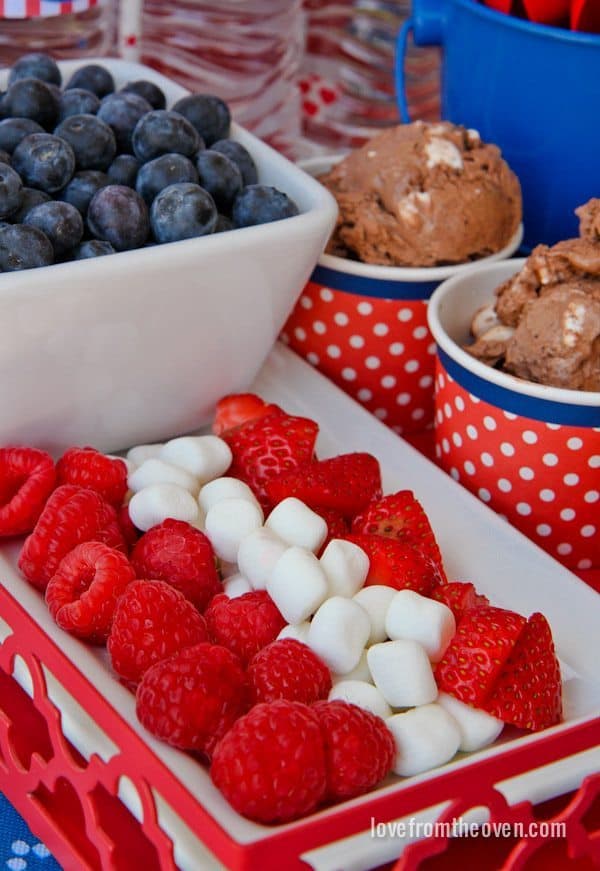 Looking for more fun and easy summer dessert recipes? Check out this incredibly easy (and oh so delicious) Graham Cracker Éclair Cake I shared last week…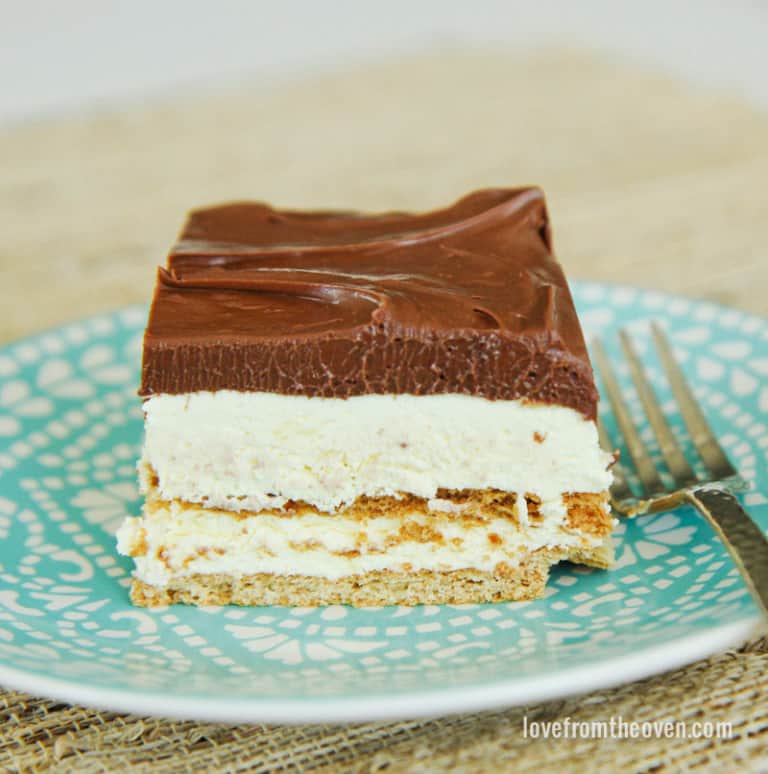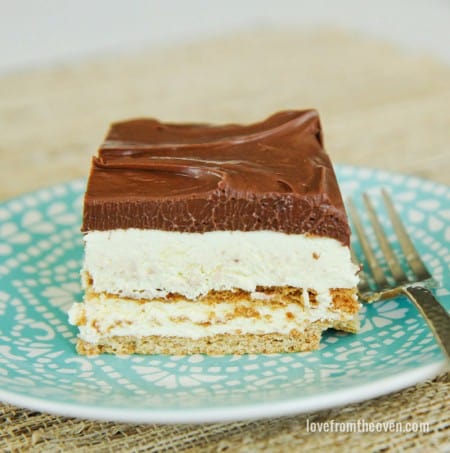 Kraft has lots of great options for you to whip up some #simpledesserts this summer!
Don't forget you can download these free printable red, white and blue water bottle wrappers here.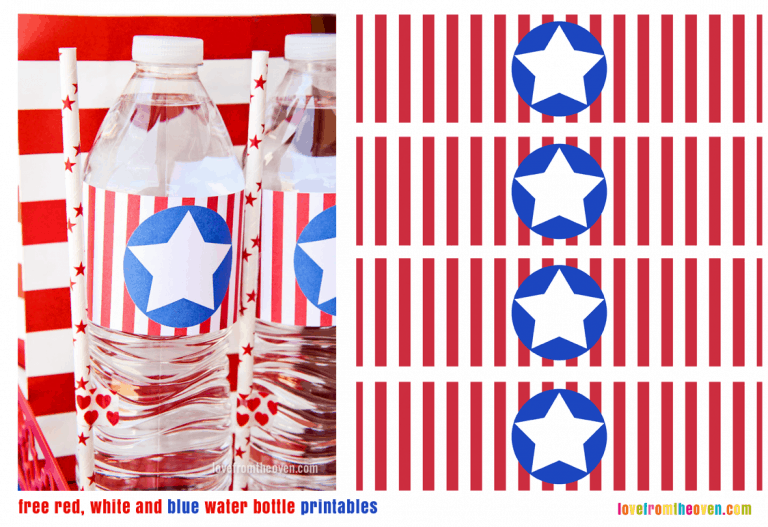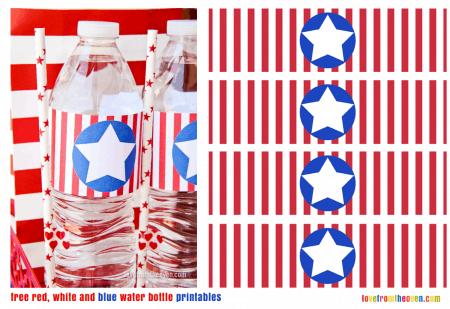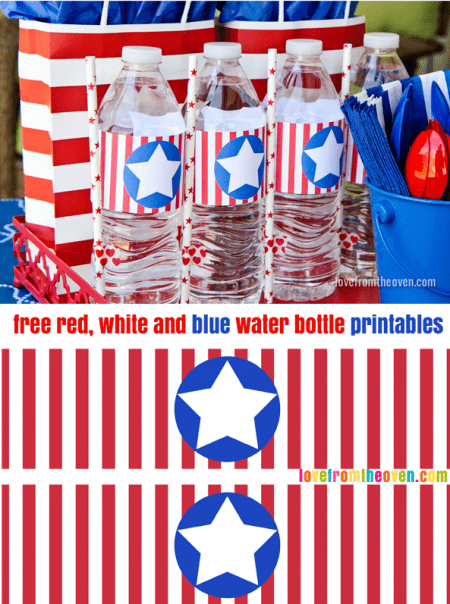 Kraft Dessert Recipes are a sure-fire way to sweeten up summer get-togethers!

Disclosure: Compensation was provided by Kraft via Mode Media. The opinions expressed herein are those of the author and are not indicative of the opinions or positions of Kraft.