I have a theory that you can really never go wrong with cookies and cream.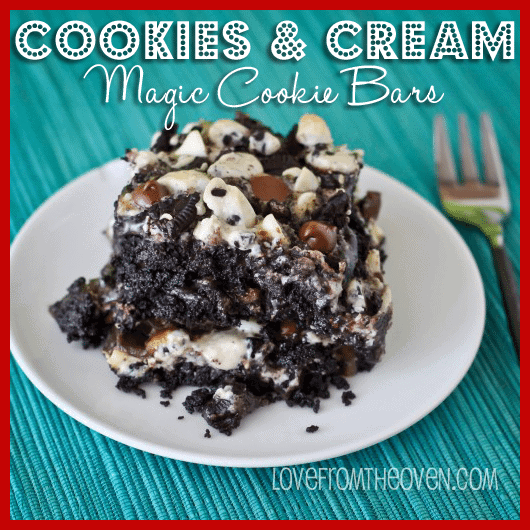 Exhibit A. Cookies & Cream Magic Cookie Bars.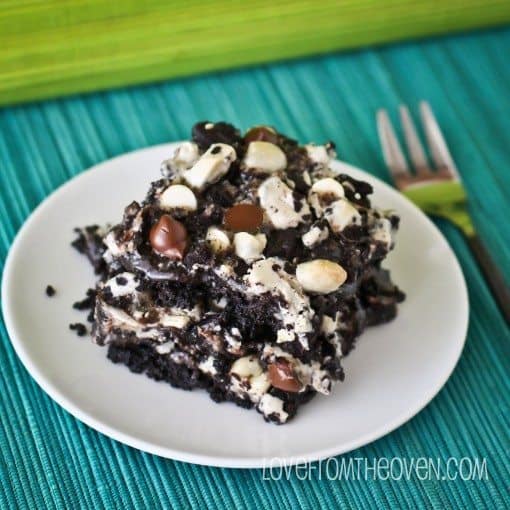 Yum! I made these earlier in the year and they are divine.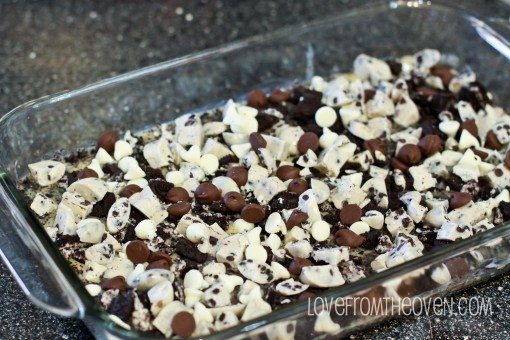 I had planned a new recipe for today, but instead I have a toddler with the stomach flu, so baking had to get pushed to the back burner (really bad pun intended). But this recipe is incredible, so it really works out okay.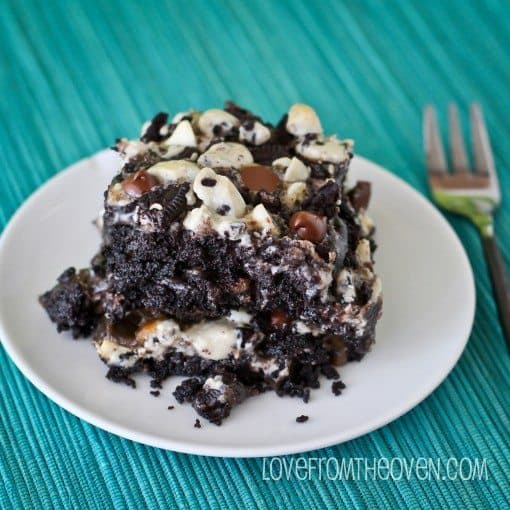 So head over to this post and check out the recipe for these ah-mazingly over the top delicious bars. And make them, trust me, just make them. I also have an awesome White Chocolate Magic Cookie Bar recipe from a while back that I could eat by the pan. Unfortunately they were not terribly photogenic, but really, don't hold it against them. They are beautiful on the inside. 🙂