Summertime is S'mores time. Okay, any time is s'mores time, but summer is a great excuse to make some. While these s'mores don't have the flame roasted thing going on, they are quick, easy to transport to those summer get togethers and they taste great.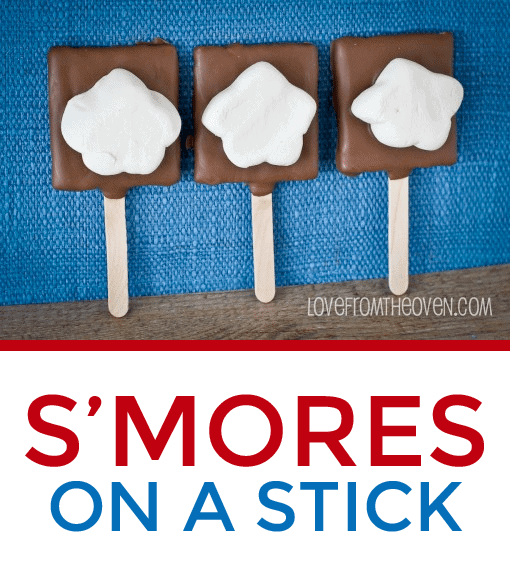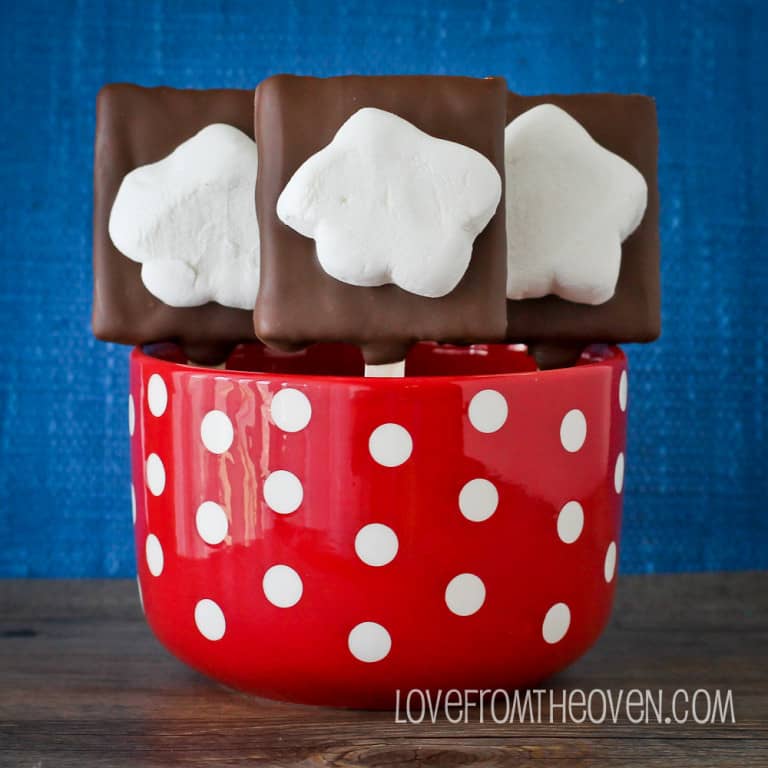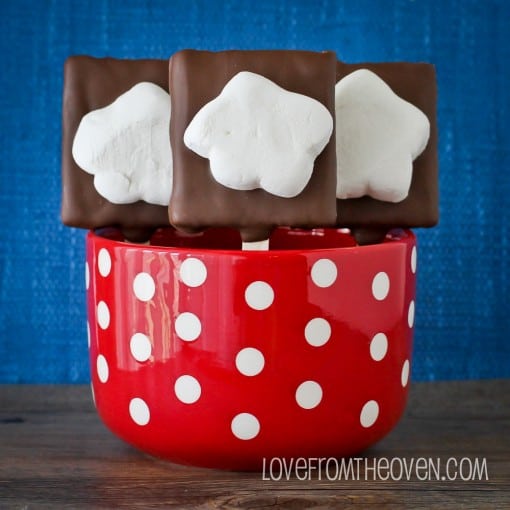 You need the usual s'mores stuff – chocolate, graham crackers and marshmallows. I used the JUMBO StarMallows, which not only give you the s'mores taste, but also make for festive and easy decorating.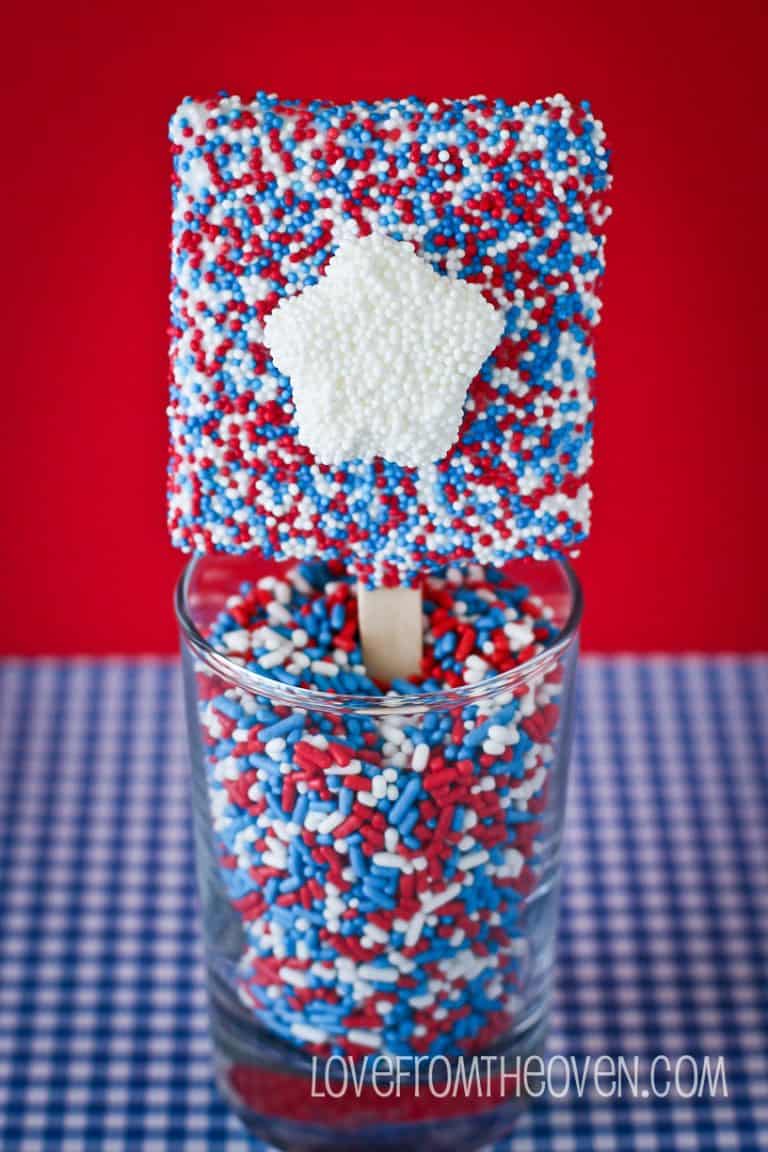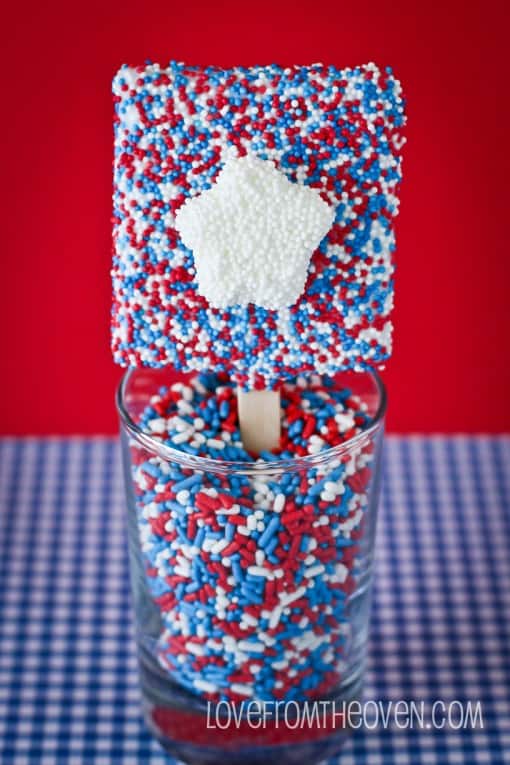 I started by adding chocolate to the graham crackers, attaching the stick and letting them set up in the fridge. This makes them easy to cover in chocolate.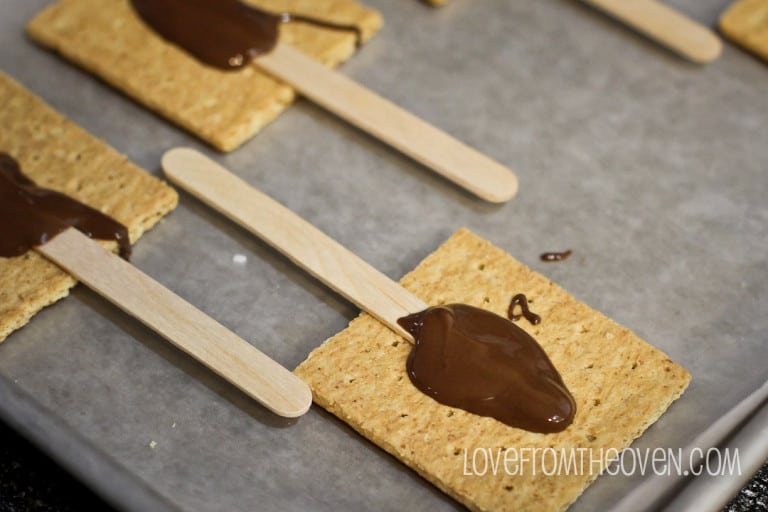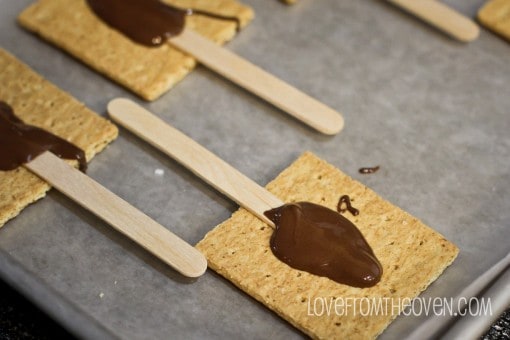 These s'mores are made with one graham cracker, but you can double them up and go with more of the traditional sandwich style s'mores.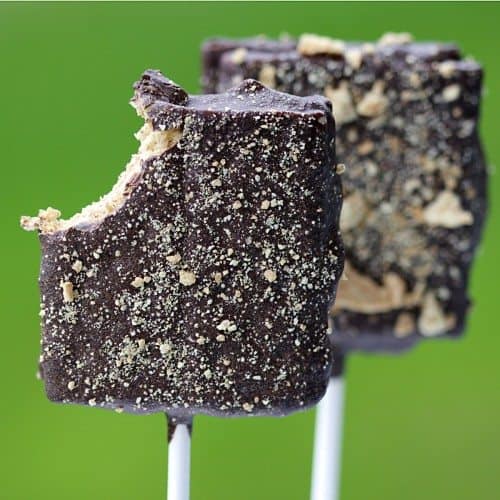 Because the JUMBO StarMallows are truly jumbo, I cut my stars in half.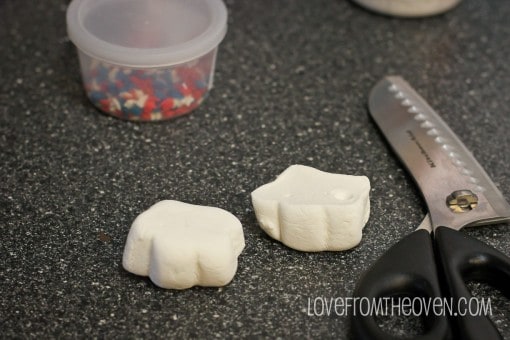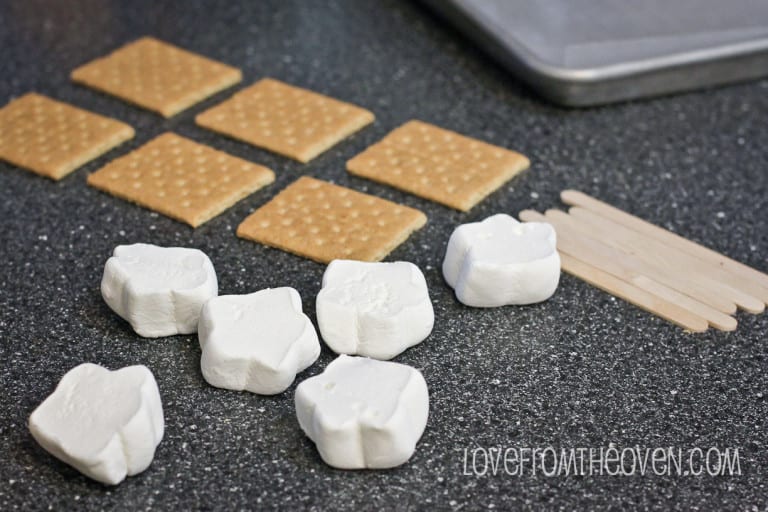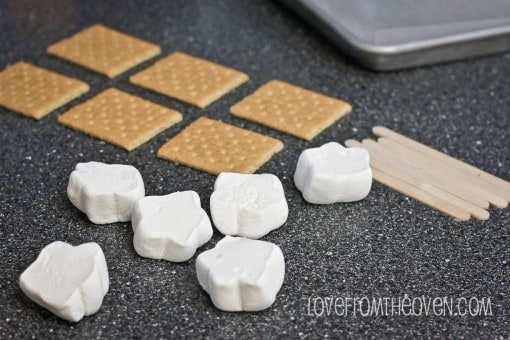 You can keep these simple – just dip in chocolate and top with your marshmallows.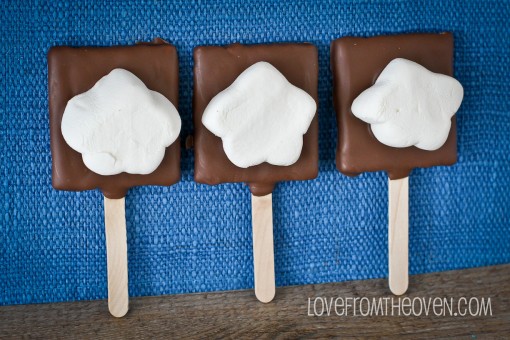 Or you can dress them up a bit with sprinkles and StarMallows.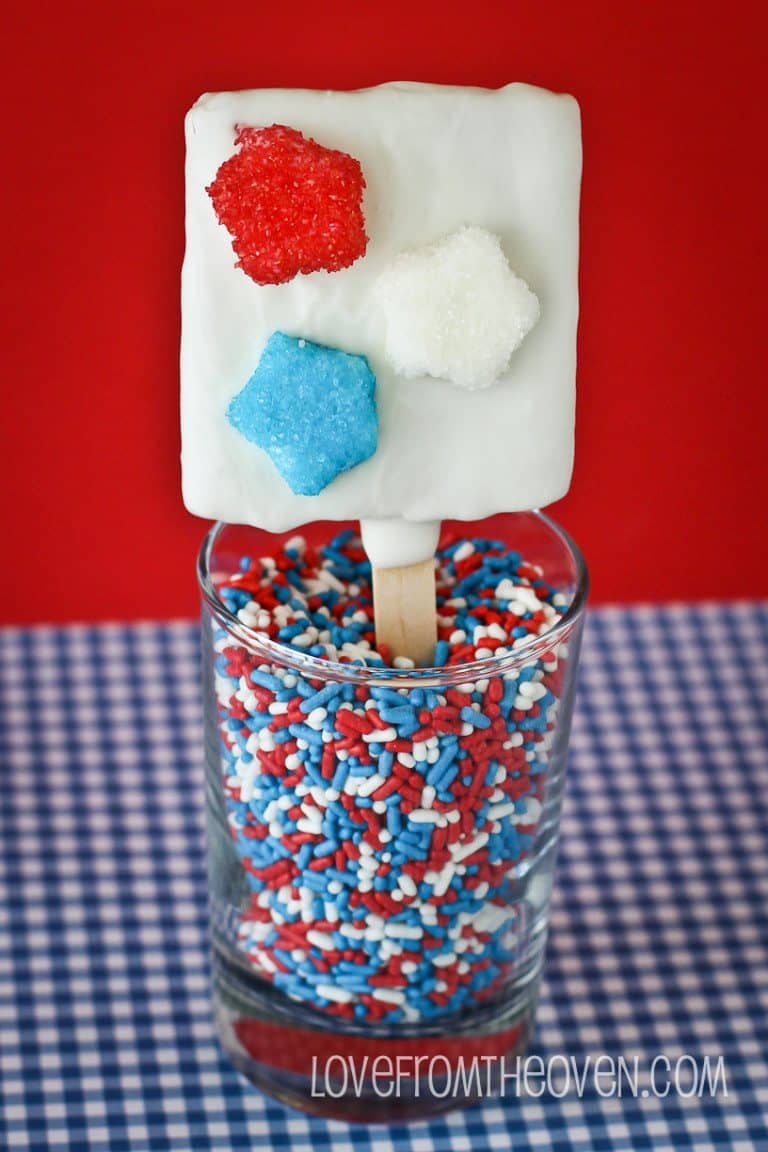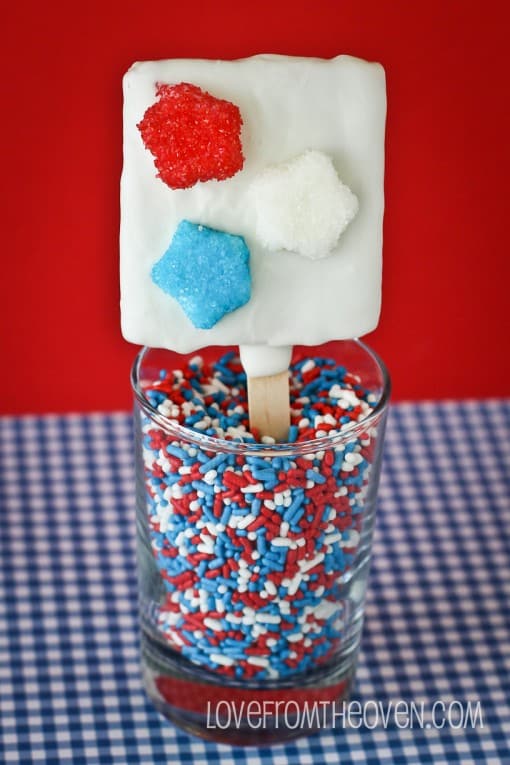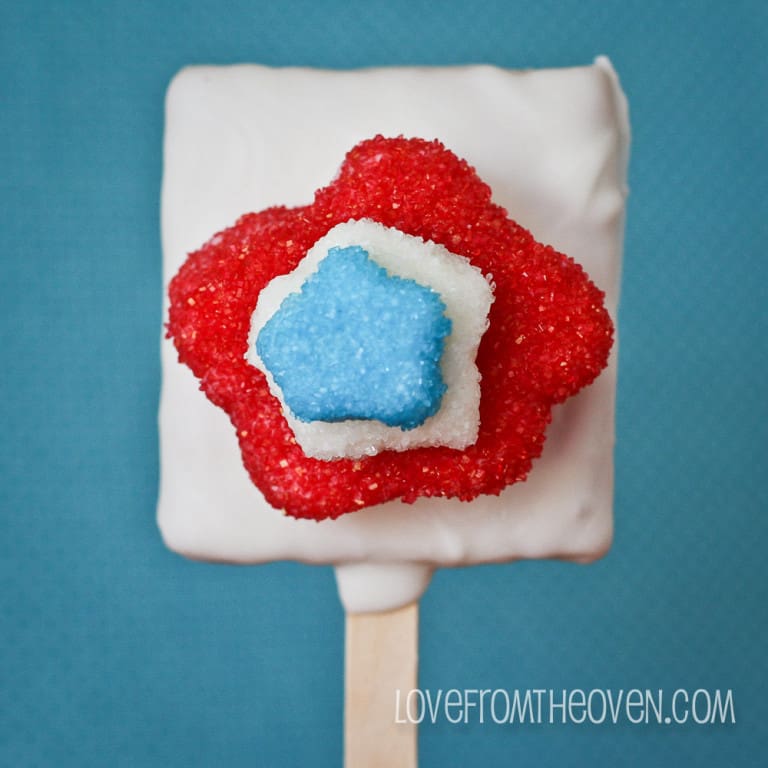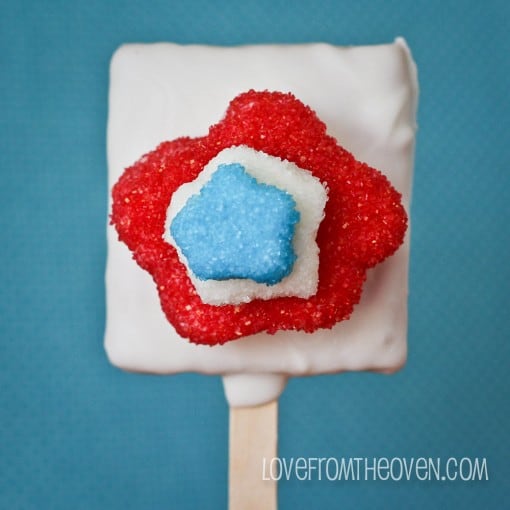 Fun and festive, a great treat for the kids while watching those fireworks.