So on one hand, it's totally rainbow colored awesomeness to have a collection of sprinkles. On another hand, it can be a challenge to find a place to store all of those sweet little things. You need to have a way to store all those pretty sprinkles.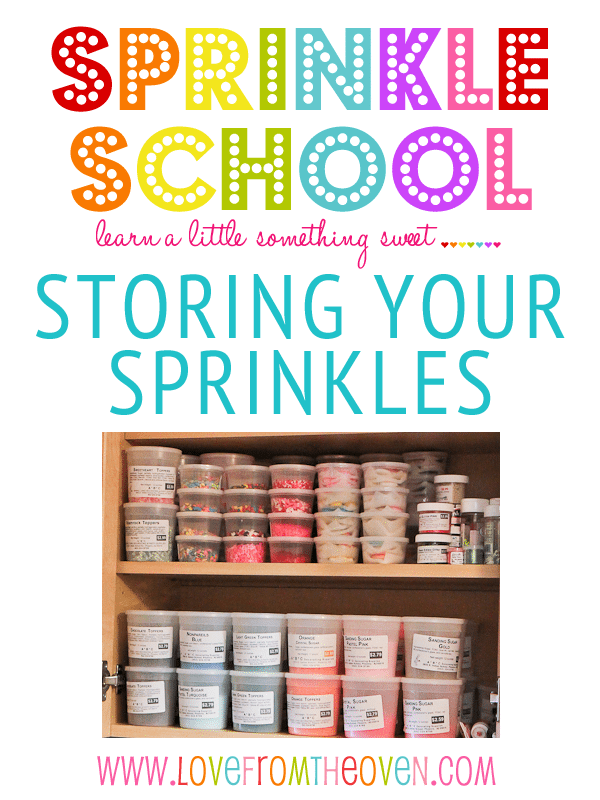 A few years ago I realized that I used my sprinkles FAR more often than I ever used the fancy glasses and bowls that were taking up space in one of my cupboards, and thus the fancy glasses and bowls went to Goodwill and in their place went my sprinkles. It's not fancy or cute, but it works for me.
There are however so many fun and creative ways to store sprinkles though, much more interesting than my shoved in a cabinet method. Let's check out some of the great ways people around the web have been storing their sprinkle collections…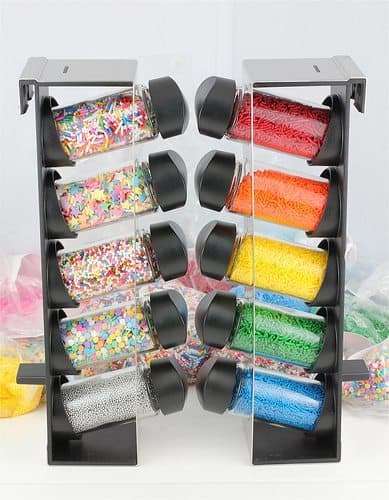 One of my all time favorite ideas from Bean Town Baker.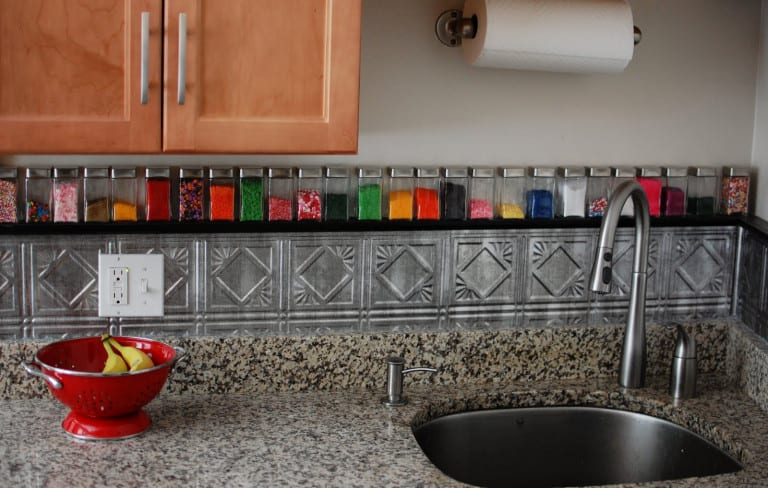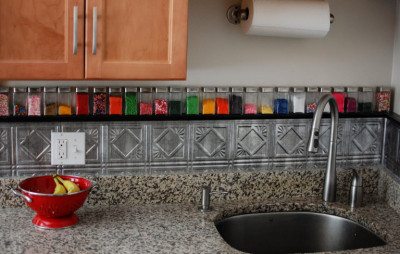 Of course Bakerella has some great sprinkle storage.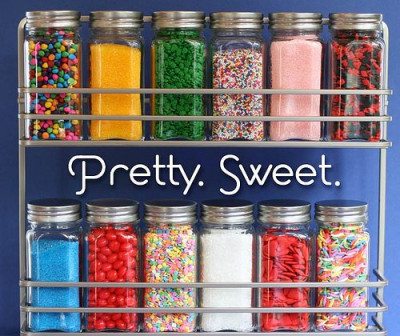 Super pretty sprinkle storage from Everyday Beauty.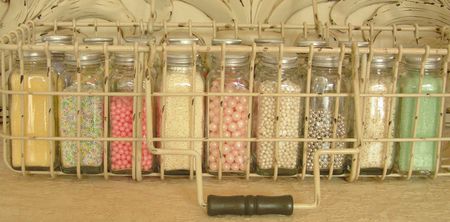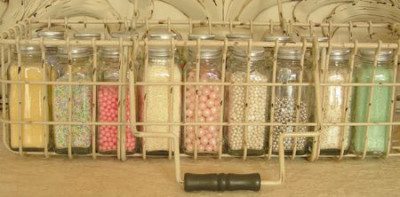 A super cute spice rack makeover from Design Eat Repeat.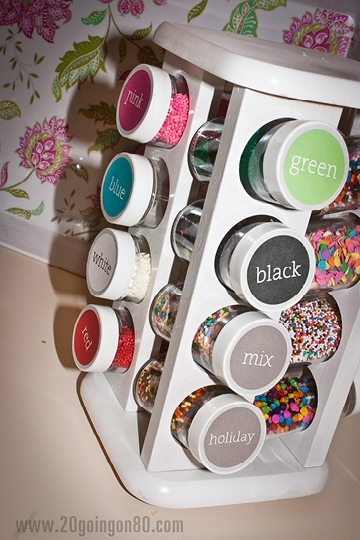 Looks like that one could be recreated with this spice rack.
Beneath The Roawn Tree – these look like the Rajtan jars from Ikea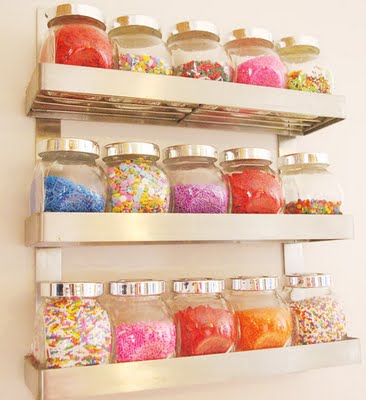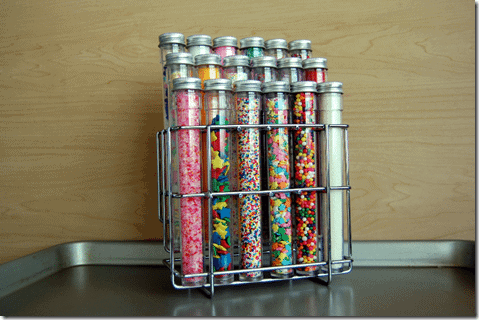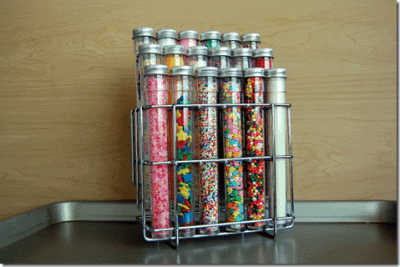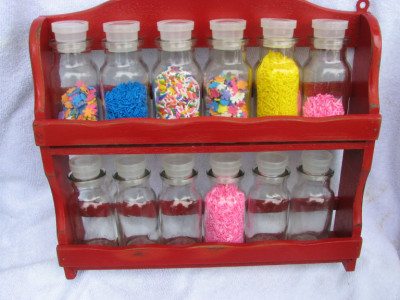 The Crumbs & Dollies Spice Cabinet at Cupcakes Take The Cake is a sight to behold!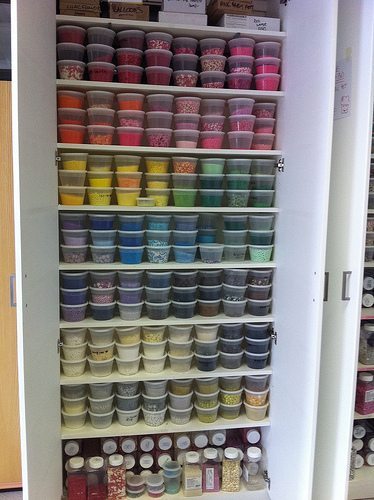 A cute idea from cindy58 at Cake Central – using bead storage containers.
Looks like it's similar to this container.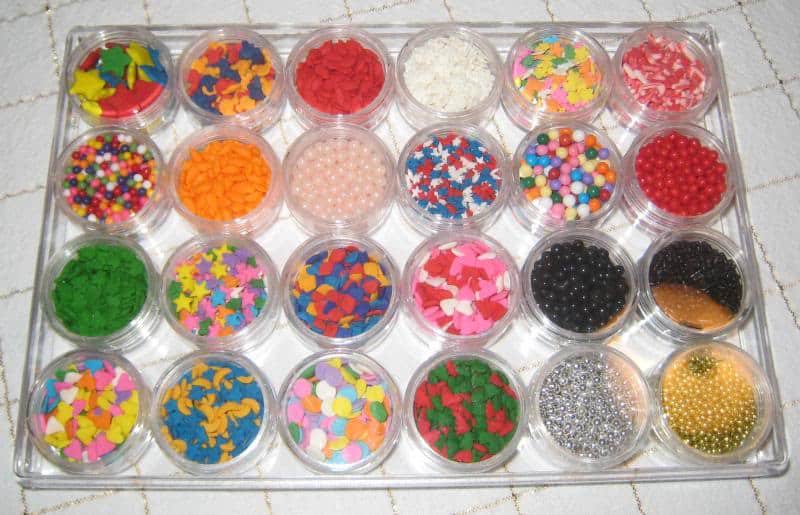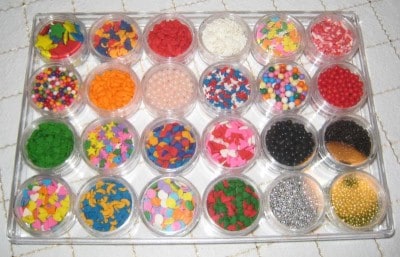 Dusti's Cupcakes has a cute little spice rack storage.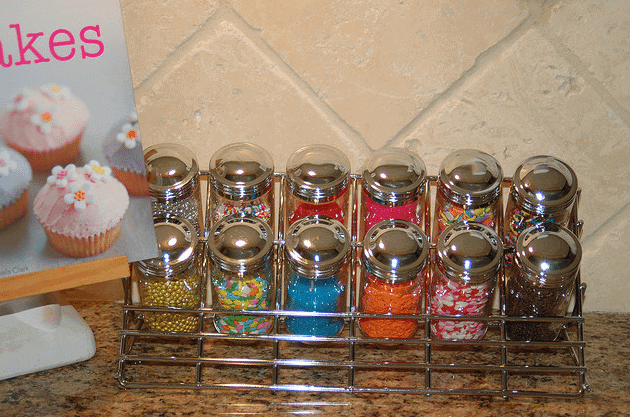 If only I had a spare wall. LOVE this sprinkle storage from Death By Cupcake.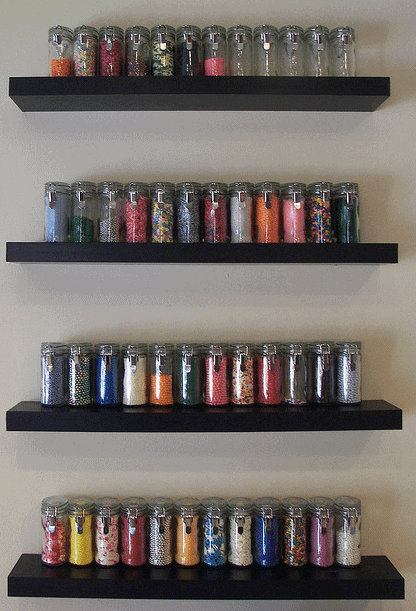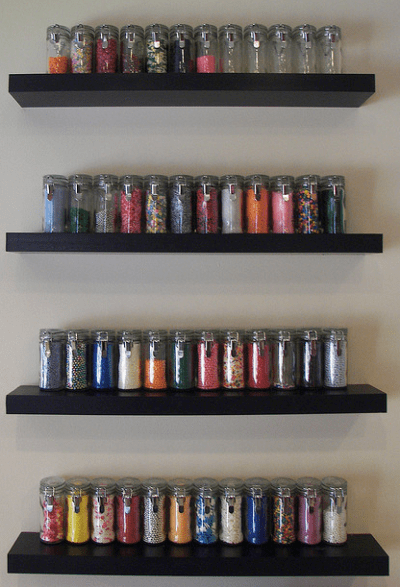 Cute little jars over at The Extraordinary Art Of Cake.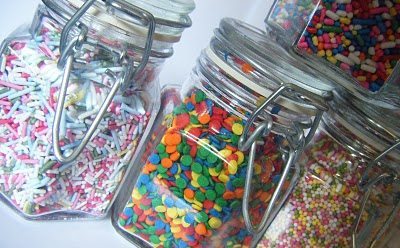 And while not shown for sprinkles, here are a few
spice rack options that look like they could work well…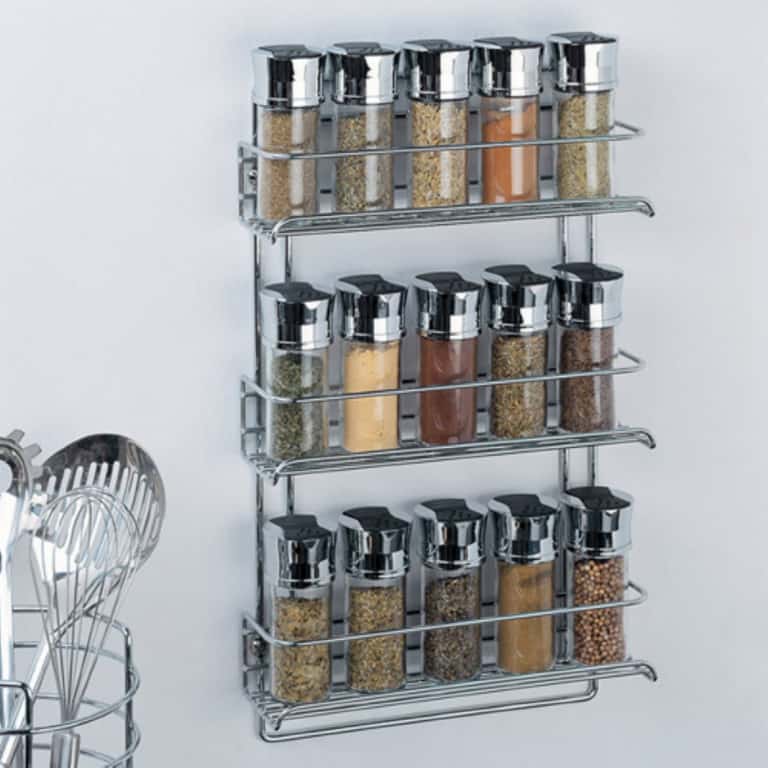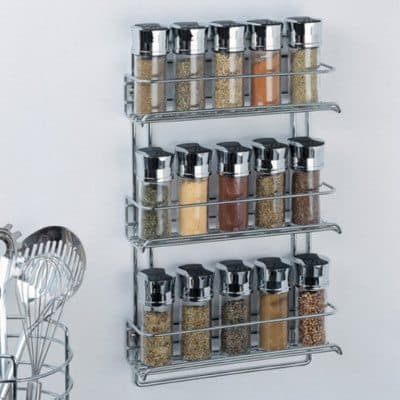 How cool would this one be on the end of a cabinet???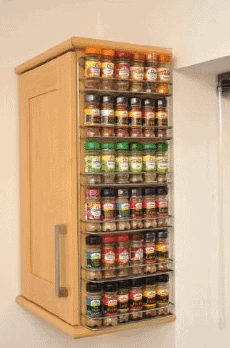 A nice little stair step organizer for use in your cabinets.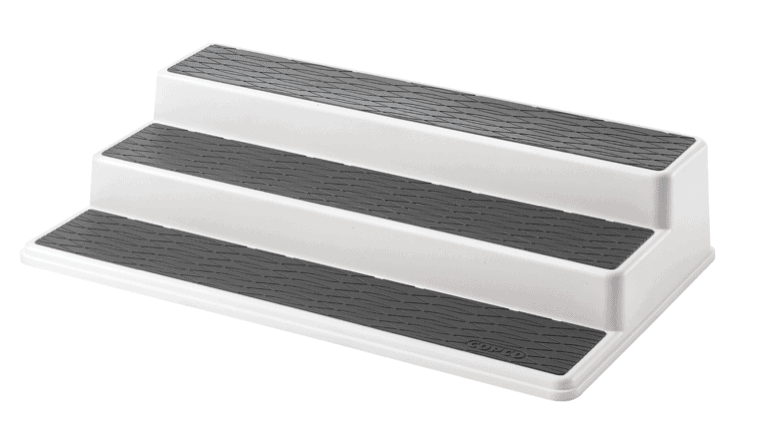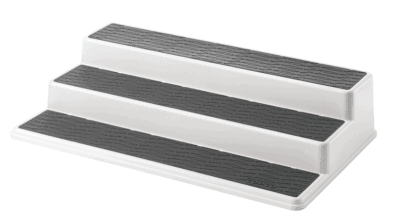 This cool down rack is pretty cool.